Cities. / Bucharest
Starting from scratch
Chiara Rimella reporting from Bucharest: In a city whose present has been shaped by its political past, people are taking matters into their own hands by embracing creative freedom and entrepreneurialism to inform the future.
From the terrace at the top of cocktail bar Linea, Bucharest looks a lot like the city that a century ago earned it the nickname "Paris of the East" (though Beirut may have s0mething to say about that). Skylights peek out of mansard roofs and the Dambovita River runs an orderly course between its neat embankments. Architect Attila Kim is holding a glass of Romanian white as he points to the ornate glass sides of the dome on top of the CEC Palace. "That's actually one of my favourite buildings in Bucharest," he says.
Yet look closer at the façades of buildings and cracks reveal themselves on modernist blocks on the brink of collapse. Gleaming towers from a gleeful 1990s construction boom coexist with the disharmony that has characterised the city's jolting history. Looming in the distance, the hulk of the vast People's House is the most conspicuous reminder of the city's Socialist years.
Bucharest's past and present were shaped by the dictatorship of Nicolae Ceausescu, a traumatic parenthesis that lasted from 1965 to 1989. It's a time many reference but few dwell on; most choose to begin their stories referring to times before or after the revolution, the overturning of his Communist regime acting as a calendar-defining event. Even in its urban fabric – partly damaged by a 1977 earthquake that destroyed a lot of its buildings and then razed by Ceausescu's megalomaniac plan to construct a socialist city – Bucharest has lived through many an abrupt reboot.
"The Communist period paralysed everything, it killed tradition; architecture had to start from zero," says Kim. Nowadays he is responsible for the design of most exhibitions around town as well as plenty of private homes but, like many of those he works with, he has lived abroad. Until little more than a decade ago, not many expats would have considered returning. Yet something pulled him (and now many more compatriots) back to this chaotically charming place. "I just saw the potential. It's a place where you can start everything from scratch. We can do something here."
That's not only true for architects: the bar we're at may have been inaugurated only last week but the dozens of tables crowding the terrace are all occupied by young Romanians sporting mirrored sunglasses and golden tans. People, it seems, are hungry for this kind of haunt as well as the teriyaki-beef skewers, Moscow mules and Aperol spritzes it serves. Many other newcomers to the food scene have opted for similarly transnational menus. The city's most talked-about restaurant, Kane, serves "world food" in a tropical-style setting designed by interior architect Bogdan Ciocodeica. It's a telling sign of an enthusiasm for internationalism that's partly due to the returning Romanian diaspora's different expectations and habits.
Perhaps, though, it also still owes something to a drawn-out hangover from the end of the Communist era. Despite the decade after the revolution ushering in a generous dose of unabashed capitalism, it was the country joining the EU in 2007 that truly changed the landscape: the freedom to travel coincided with a slow opening up of the nation as it attempted to increase transparency too. Much of the improvement in such matters had to do with the National Anticorruption Directorate (DNA) and its efforts to bring high-profile politicians to justice. Its work continues to be relevant in a context where the government recently tried to decriminalise abuse of office – leading to last February's protests, the biggest in the history of the city since the revolution. It's the same government that topples during the sweltering, hot-headed days of our visit because of infighting in the ruling Social Democratic party: surprisingly, the event doesn't amount to much of a talking point for residents who have learnt to carry on with a degree of nonchalance in the face of political twists and turns.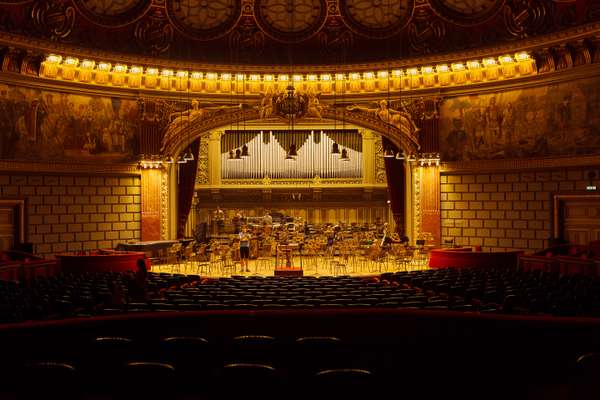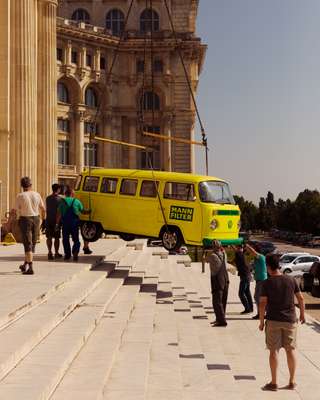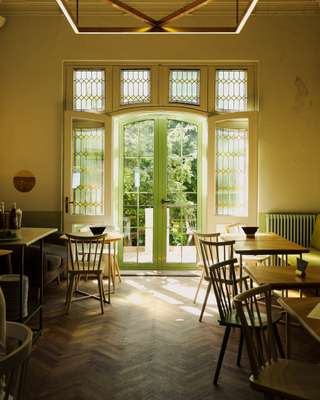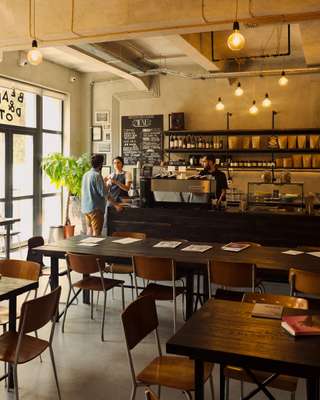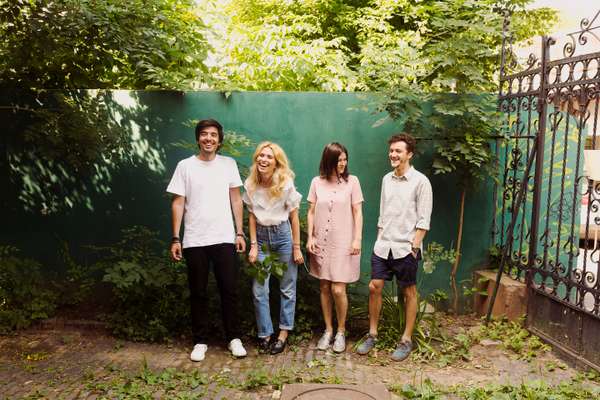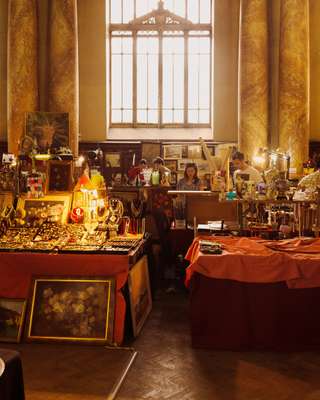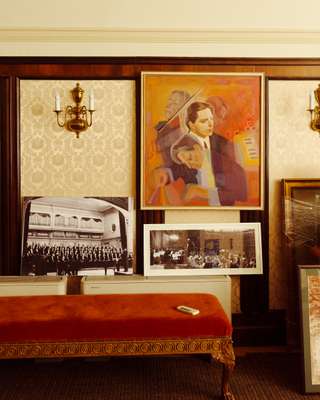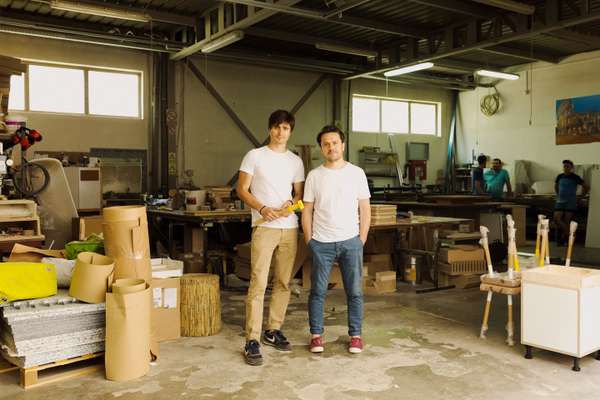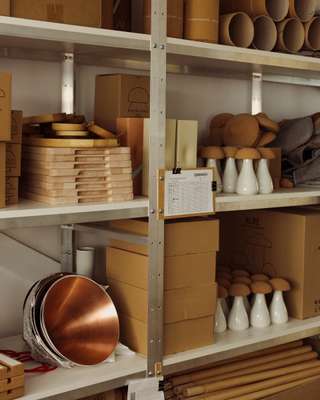 Housed in a subdued grey building down a leafy alley, the DNA has none of the showy grandeur of much of the municipal architecture around Bucharest; it would hardly be noticeable if its neighbours hadn't pointed it out to us. Across the road, the staff at The Institute are visibly pleased by the proximity of the campaigners. They too have been a force in shaping the city over the past five years; other than putting on a series of conferences on social responsibility, in 2013 they started organising the now popular Romanian Design Week.
"We started the festival to gather talented creative people around a purpose," says founder Andrei Bortun, sitting on the patio of The Institute's café (one of its many spin-offs, another of which is a magazine). An increasing number of designers have joined editions that each May take over a series of revived historical locations. Indeed, the reopening of buildings that would otherwise remain undiscovered is as much an objective of the organisation as the promotion of the country's up-and-coming designers, so much so they are also trying to turn the area surrounding their marble-and-glass offices into a self-proclaimed creative quarter. "We don't have a branding process on a state level," says Bortun. "So we're showing people reasons to be optimistic, to stay around and contribute."
Initiatives are blossoming. "It's odd: there's entrepreneurial growth in spite of how the city is," says Cristian Lupsa, editor in chief of Dor, from the magazine's editorial floor on busy thoroughfare Bulevardul Dacia. Originally born as Decat o Revista (Just a Magazine) in 2009, the quarterly publication relaunched in 2015 in a journal format focused on the long-form features that had made it a success and crowned it as much more than "just a mag" for Bucharest's readership. It is this level of in-depth analysis that turned it into a source of information that residents feel they can trust. "For the big mainstream media it's not an issue of censorship or pressure but, rather, a lack of professionalism," says Lupsa. "When the biggest quality national daily has a print run of 20,000, when there are no news weeklies and people expect a niche quarterly to be the voice of reason, something is broken." Starting this project after four years in the US was a question of personal responsibility; now the team numbers 20 employees. "I'm doing it because there's something I can offer," says Lupsa, from behind his round tortoiseshell glasses. "To push towards a better place."
This willingness to take things into one's own hands extends to matters of urbanism too. The tangle of roads, cut through by Communist-era boulevards, is not designed for use by strollers; in most squares there's no bench in sight and many pavements are colonised by parked cars. That's why street-side festival Street Delivery started in 2006. "Cars were everywhere; pedestrians used to be like rabbits caught between tigers," says the initiative's co-founder Serban Radu (who is also the owner of the city's best bookshop chain, Carturesti). For three days every year, Street Delivery bans cars from a stretch of central Bucharest and brings artists, musicians and market stalls to populate it instead. "Streets were perceived as enemy space but public space belongs to all of us."
As for the remaining weeks of the year, Bucharestians have had to find other ways of reclaiming room in their city: by transforming the internal gardens of private houses into calm hideaways where the persistent roar of traffic disappears. "This is an oasis," says Dana Nica, co-owner of restaurant Simbio, as she digs into the eggs Benedict we are having in the garden of the Italianate villa that houses the kitchen. All tables around us are topped by small "reserved" notes: brunch here has become a weekend tradition. "Years ago the city was grey and crowded," says Nica. "It is still full of traffic but we've found a way to manage."
In central Bucharest, nothing but a small neon sign on the front of the Museum of Art Collections offers a clue to the presence of Eden: an enormous garden bar at the back. Under a green canopy of wild sumac trees, the atmosphere here is suitably paradise-tinged. And, perhaps thanks to the tropical summer heat, more Southeast Asian than eastern European: limbs dangle out of swinging hammocks and punters in straw hats hover around the counter. The back terrace of independent theatre Apollo 111 may be less verdant but still attracts many of the same faces. Spread across the upper floors of the pointy tower that is Palatul Universul – named after Universul, the newspaper that once occupied these spaces before being replaced by a state-controlled publication – there are architecture studios, a PR office, a co-working space, two art galleries, a contemporary-dance studio, a café and a clothes shop.
Given the abundance of structures such as Palatul Universul that were either built or utilised by the regime, it's inevitable that some businesses should open in locations that, willingly or not, have similarly symbolic resonance. On the northern fringes of the city, a factory that once produced paintbrushes for state-commissioned art is now home to three contemporary-art galleries, including Nicodim and Sector 1. Even the most prominent of Caesescu's architectural leftovers, the gigantic People's House, has a new occupant. The National Museum of Contemporary Art took over its western wing in 2004 but still rubs shoulders with the building's other denizens: members of the Romanian parliament.
Urban regeneration activist Cristiana Tautu works for the museum and meets us on its sunny terrace that's flanked by the imposing building and its long rows of opaque windows. "Our location is both problematic and interesting," she says. In the distance, the stark angles of the city's suburban cement blocks blur in the early-evening haze.
Much nearer, inside the walls surrounding the palace, cranes are at work to build Bucharest's most recent gargantuan endeavour: the biggest cathedral in southeastern Europe. Partly funded by the state, the enterprise speaks volumes in the face of tight culture budgets. But as Tautu looks over the parapet, her eyes widen. "I love this city," she says. "We just realised that if the state is not going to change, the people will." In courtyards and warehouses, basements and towerblocks, plenty around her have already embraced the challenge.
Stay:
Athenee Palace Hilton Step into the lobby for a taste of Bucharest's art nouveau heyday.
hilton.com
Restaurants:
Mahala Chef Petru Sorin Cucu rethinks Romanian classics, although stews and hearty meats still abound.
restaurant-mahala.ro
Simbio Guiding the menu here are owners Dana Nica and Iulia Younis. Sample a few favourites such as meatballs, chicken soup and sarmale (cabbage rolls filled with meat).
simbiokb.ro
Café:
M60 Razvan Crisan and David Maguet inaugurated this café replete with modernist furniture in 2014: most of the ingredients for its light lunches (as well as its craft beer) are sourced from within the country.
140 31 410 0010
Shop:
Dizainar Product designer Mihnea Ghildus opened this space in 2012 intending to support the country's emerging brands.
dizainar.ro
Beans&Dots Co-founded by fashion designer Adelina Ivan, this café and shop in Palatul Universul stocks her own line of bold womenswear, as well as accessories by up-and-coming Romanian brands.
140 775 522 730
Carturesti Thousands of books are stocked in each of Carturesti's locations across the city. With its spiral staircase, Carturesti Carusel is the most photogenic but the chain's original outpost on Strada Verona is equally charming.
carturesti.ro
Culture:
Romanian Athenaeum Bucharest's high society has been coming here to listen to symphonic music since the late 19th century.
fge.org.ro