25 places to visit / Global
Ahead of the pack
Who knows what the year ahead might hold? Will, for instance, the next 12 months be the time when you finally make real those long-hazy dreams of starting a small shop, plotting out space for a countryside pension or jacking in the day job to start a farm or a beach bar? We hope so. In pondering such opportunities we've amassed a hit list of destinations; admire spas in Seoul, boats in the Baltic and a masterfully done hotel in Cobá, Mexico. We've also got a tree-shrouded hotel in the Thai forests, the beaches of northern Spain and a long-overlooked LA neighbourhood in which to set up shop. What follows is a rundown of 25 spots in which to work, unwind and seek new pastures. Enjoy.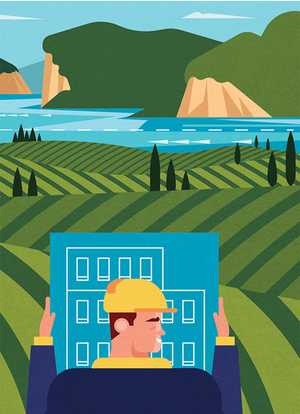 01
Okanagan Valley, Canada
To plot a new hotel
The Okanagan Valley, western Canada's verdant wine-making heartland, boasts some of the most spectacular natural landscapes in a country not shy about its bountiful natural assets. Its vineyards have done much over the past few years to lure wine-drinkers but what the area has long lacked is a place to stay that bucks the trend of the region's more predictable resorts and big-box hotels.
Two exceptions are the The Idabel Lake Resort, comprising a selection of suites and cottages, and the Walnut Beach Resort, which is more traditional. Both are good spots from which to canvass opinion about building your own spa hotel.
idabellakeresort.com; walnutbeachresort.com
02
Savannah, USA
To admire the architecture
Savannah has a long and complex history and its architecture reflects its complicated past. Much of its landscape is dominated by historical piles, from the Italianate mansion that is now the Ballastone Inn to Kimpton's The Brice, which occupies a building hailing from the 1860s that was once a Coca-Cola bottling plant.
While they offer contrasting sleeping options, the architecture of the buildings is allowed to shine in both cases: the Ballastone, built in 1868, is pompous and proud, while The Brice's innards are more modern and playful. Both hotels are an encyclopaedia of inspiration for architects and interiors folk.
bricehotel.com; ballastone.com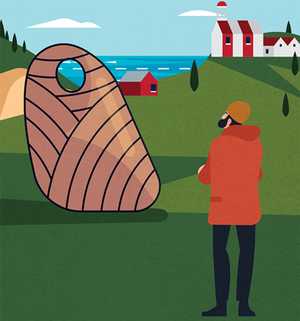 03
Bonavista, Canada
For away-from-it-all inspiration
The northern coast of Canada's most eastern province, Newfoundland and Labrador, may seem like an unlikely location for a flourishing of the arts. However, in 2017, art firm 2 Rooms Contemporary Art Projects launched the Bonavista Biennale, featuring the work of 25 Canadian artists. The 2019 version will have a similar format, showing off interesting and unlikely instalments in gallery spaces across the Bonavista Peninsula.
This year, curator and artistic director Catherine Beaudette tapped David Diviney and Matthew Hills as guest curators. The biennale does a beautiful thing in an age when every city, district and even remote village seems to be mounting a festival: it uses Newfoundland's far-flung influences, odd architecture and empty spaces to its inspiring advantage.
bonavistabiennale.com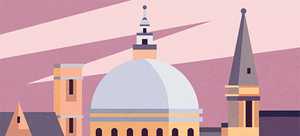 04
Valletta, MaltaFor
beautiful buildings
You can circumnavigate Malta's tiny, beautiful capital on foot in less than an hour but you should take longer; though it is home to barely 6,000 people it has rather greater reserves of history. And it's got the architecture to prove it, from the mighty ramparts of Fort St Elmo, defending Valletta from seaborne marauders since the 16th century, to the lurid baroque interior of St John's Co-Cathedral. But Valletta is no mediaeval theme park – it's a functioning centre of government, and the new Renzo Piano-designed parliament house and city gate are sympathetically wrought.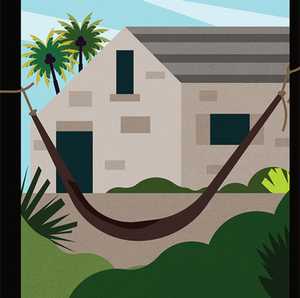 05
Cobá, Mexico 
To unwind at the Coqui Coqui
Those who've been to Mexico's Yucatán region may have heard tell of Coqui Coqui, a company with a range of scents and string of breezy hotels. One of the brand's newest ventures, Coqui Coqui Cobá Papholchac Residence and Spa, is a five-room retreat set deep in the Yucatán jungle, not far from the ancient Mayan city of Cobá. Like its sister spaces in Izamal or Mérida, the hotel is smart but rustic. The neutral-hued rooms are draped with linen, and hammocks abound. Leave your phone at home – you won't want emails stealing a moment of your newfound serenity.
coquicoqui.com/coba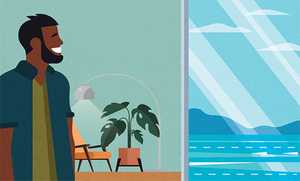 06
Marseille
For an apartment
We love the hustle and bustle of the port but for a more permanent mooring look to Marseille's smart 8th arrondissement. Being closer to Prado Beach than the city centre has obvious benefits: a dip in the Med before (and after) the working day is bound to put a spring in your step.
The area houses such landmarks as Le Corbusier's concrete Unité d'Habitation and the Stade Vélodrome, home to Olympique de Marseille, where chants of "Allez l'OM!" echo on match days. We recommend that you take up residence in a townhouse on Rue du Paradis, a concrete condominium by Le Corbusier or a cabana on the beach.
07
Bornholm, Denmark
To start a farm
Following the sinking of the fishing industry in the 1980s, Bornholm was faced with an identity crisis – so locals got creative and started creating beautiful small-batch products. "The biggest difference between Bornholm and the rest of Scandinavia is that we have all types of nature – we have a lot of everything in one small place," says Nicolai Nørregaard of Bornholm restaurant Kadeau.
Fuelled by demand from chefs in Copenhagen, where restaurants seek out the best Danish ingredients (such as sea buckthorn), the farming industry in Bornholm has grown fast. But fear not: there is still time to dig in.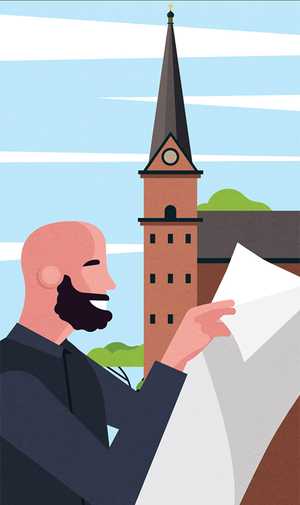 08
Hamburg
Five reasons to stay
Hamburg's underrated status is changing fast. Since the Elbphilharmonie – the sweeping harbourside concert hall by Herzog and de Meuron – opened in 2017, visitors have been noticing the city's charms.
1.
Architecture
Before the new builds in Hafencity – the massive harbour expansion – came Hamburg's signature red-brick buildings. One such example is the Chilehaus neighbourhood, built a century ago near the train station.
2.
Entertainment
Some of Germany's best clubs (such as Mojo Club and Grosse Freiheit) come together in the red-light district.
3.
Hotels
The Fontenay keeps Hamburg's excellent service reputation alive.
4.
Shopping
From Herr von Eden's bespoke suits to design shops in Sternschanze.
5.
Music
The Philharmonic's programme and building represent the best of what Hamburg can be.
09
Kyoto
To visit Park Hyatt's soon-to-open hotel
In December 2019, Japan's old capital will see the much-awaited opening of Park Hyatt Kyoto. Housed within the grand premises of fancy Japanese restaurant Kyoyamato in the Higashiyama area, the low-rise modern building has been designed (and is being built) by centuries-old construction company Takenaka Corporation, while the interior is by Tony Chi and Associates.
The 70-room hotel will have nine suites, two restaurants, one lounge and one bar. It's set to be the perfect size to coexist with serene Kyoyamato, as well as its teahouses and Japanese garden.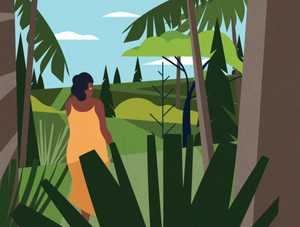 10
The houses of Gocke Gemile,Turkey
To escape the crush
Opened in June on the Mediterranean Gemile Peninsula are The Houses of Gokce Gemile; owner Malik Sahin admits to being "fanatical about enhancing the surrounding nature". While rampant construction has marred Turkey's coastline elsewhere this is a thoughtful development.
fairlightjones.com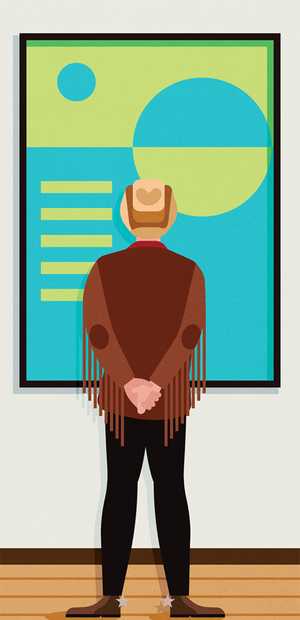 11
Houston
To see a flourishing art scene
Houston is a driver's city but is becoming known for its restaurants, hotels and liveability – and Texas's largest city is also a real draw for its art scene. The Menil Collection, founded by John and Dominique de Menil, occupies multiple buildings across 12 hectares in Houston's Museum District. The buildings, two of which were designed by Renzo Piano, fully embody the founders' democratic ideals around art, allowing visitors to experience artwork by Cy Twombly, Byzantine artefacts, surrealist pieces and more, with no distractions.
The nearby Philip Johnson-designed Rothko Chapel, home to 14 murals by Mark Rothko, is a powerful spiritual gathering place for people of multiple faiths. Also in the Museum District is The Contemporary Arts Museum Houston. Formed in 1948, it has been home to world-class art exhibitions since its inception and continues to host notable contemporary work.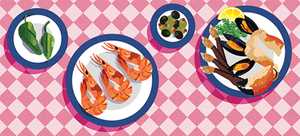 12
Salina and Stromboli
To taste island life
A brace of volcanic islands off Sicily's northern coast, Salina and Stromboli are remote enough to be quiet (outside of the August peak). That leaves space for visitors to better appreciate the Edenic allure: Salina's dense green slopes; the sheer cliffs of Pollara; and Stromboli's dark volcanic cone spouting fiery magma all night long, with beaches of black, pumice sand.
In Salina, good food can be found at Hotel Signum and the Capofaro Resort, the latter of which just opened suites in its waterfront lighthouse. In Stromboli, fresh-caught fish are served at Da Zurro and Punta Lena, with excellent gelato and granitas at Il Lapillo along the island's narrow main path.
13
Vigo, Spain 
For a weekend away
Galicia is one of Spain's most overlooked regions but it's a stoic sense of detachment from the rest of the Iberian peninsula that imbues the jagged coastal region with its abiding charm. Sat to the north of the Portuguese border, the port city of Vigo works well as a base but take to the roads to discover pristine white-sand beaches such as Praia de Patos, with views onto the Vigo estuary's sublimely beautiful Cíes archipelago. The Romans dubbed them the "islands of the gods" and they can be reached by ferry. Go for a day-trip immersed in a protected region of natural wonder that most Spanish explorers don't deign to visit.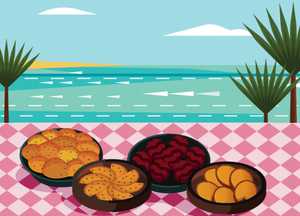 14
Tyre, Lebanon
To break from the norm
In the past, south Lebanon has been associated with conflict rather than cocktails – but one city here is defying these stereotypes. On the shores of the Med, the Phoenician port city of Tyre has two superb Unesco-listed sites, one of Lebanon's only public beaches and a growing number of small, seemly hotels, clustered on the seafront in the Christian quarter. They are joined by the new Jardins de Tyr hotel, which opened in fruit groves outside the city in June. Although more conservative than Beirut, alcohol is freely available in Tyre and you will see more people in shorts than sheikhs' robes. The Mediterranean's eastern front has much to offer.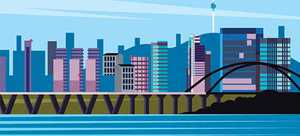 15
Seoul's Four Seasons
For a pampering
The Four Seasons Korean sauna will come courtesy of Singaporean firm ltw Designworks. Start with a sit-down shower before entering the main room. The three baths (39c, 43c and 20c) are recommended in that order, then warm up in the sauna or steam room before a body scrub. Finish in the lounge with a newspaper and a view.
fourseasons.com/seoul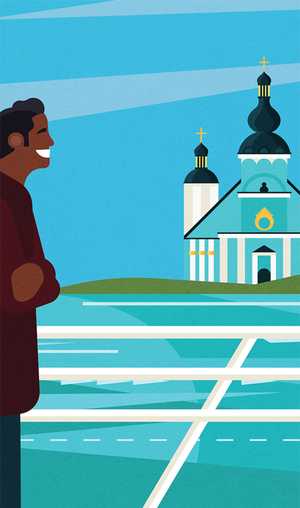 16
Viking's Baltic itinerary
For a cooling northern European cruise
Viking has consistently been voted the world's leading cruise liner. Why? Its intimate size, understated Scandinavian-inspired design (think oak wood and subtle pastel hues) and unique set of immersive itineraries that take you beyond the typical tourist traps. Next year the Basel-based river and ocean company will add Viking Jupiter to its fleet of more than 60 vessels; its maiden season will take passengers to the Baltic, Scandinavia, the Med and South America.
If we had to pick one voyage, however, we'd choose Russia and the Baltic Sea. This 11-day tour across four countries departs from Stockholm and passes through St Petersburg, Tallinn, Visby and Rønne, before docking in Copenhagen. It's the best way to explore the 24,000-island-strong Stockholm Archipelago, discover St Petersburg's palaces and onion-domed churches and the medieval chocolate-box-pretty Estonian towns – all before docking in Copenhagen for a dip in the harbour. Perfect for prospecting potential city bases for your new European outpost (and relaxing a little before the grand opening).
vikingcruises.co.uk
17
La Barra to Pueblo Garzón, Uruguay
To beat the crowds
Beautiful La Barra, just down the coast from the resort of Punta del Este, is a great spot in which to party, play hard and start an escape – but there are better places to end one. Located 64km northeast of the bourgeois glamour of Punta del Este, the village of Pueblo Garzón is not the most obvious destination for those looking for the excitement of seeing and being seen. Forgotten since the 1960s, when the region's train station was deactivated, it is by the hands of Argentinian chef Francis Mallmann that the city of only 198 inhabitants is being reborn half a century hence.
He brought new life to the village by opening a successful restaurant in a one-time warehouse; he also gave the city a charming hotel in an old brick house. Meanwhile, the vast choice of wine and olive oil – considered some of the best in Uruguay – compensates for the absence of a sea breeze here.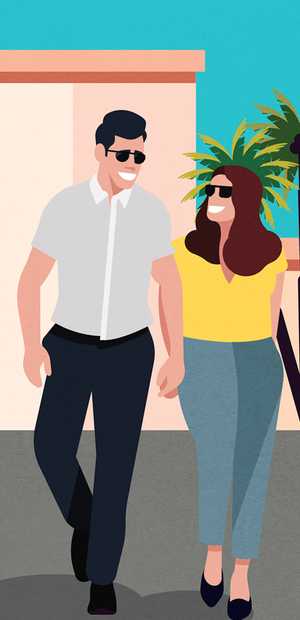 18
Athens
For a shopping spree
Greece has garnered many a headline for successfully weaning itself off its European bailout but its economy remains shaky. However, one industry that's already bouncing back is retail, where low rents – and a relatively low barrier of entry compared to establishing a business in Paris, London or New York – have offered savvy start-ups plenty of opportunities to set out their stall.
One such space is the airy and eponymous shop of Evi Grintela, which started in an old apartment block in Kolonaki and is now chock-full of tailored shirt-dresses in Swiss and Italian cotton. For something less formal head to Me Then in Koukaki. Also founded in 2014, this time by designer George Soumpasis, Mary Giatra-Ritsou and Tasos Papageorgiou, the shop focuses on unisex basics, striped T-shirts and well-cut trousers.
For one-off purchases, Paraphernalia in Omonoia hosts a leafy and lively collection of furniture, lighting and jewellery. For homeware try Temporary Showroom, a treasure trove of vintage finds, then swing past Mon Coin for some hand-thrown delights by French lawyer-turned-ceramacist Éléonore Trenado-Finetis. Maybe book in an extra case for your return journey too.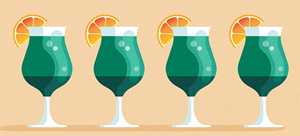 19
Almería, Spain
To start your own chiringuito
The first and most crucial piece of advice for those visiting Almería is to avoid the regional capital. Instead head south towards Cabo de Gata, ticking off the pretty calas (coves) as you pass. Spend an afternoon at the clandestine Cala Raja before visiting the more epic stretches of sand and rock formations such as Playa de los Escullos.
A clump of inland greenhouses add an extra-terrestrial aesthetic as you hunt down the best chiringuito for authentic Andalucian fare. Pull up a chair on one of the small seafront examples lining fishing village Isleta del Moro while you pen your business plan to roll out something similar.
Tranquil southern Sanur is a pleasing contrast to Bali's tourist drag of Kuta – but that's not to say it lacks fun. There's Artotel, which features the work of home-grown artists, and Hatten Wines' cellar door is a great adventure in learning about wine made from grapes grown on the island. Sanur is also the gateway to the crowd-free islands of Penida and Lembongan.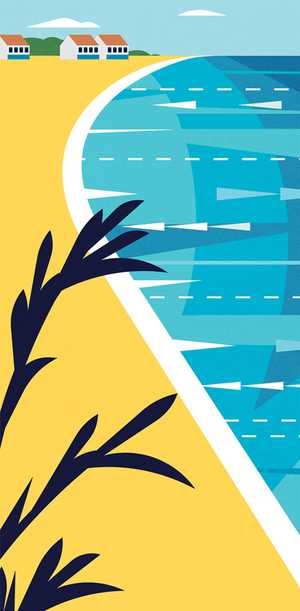 21
Costa Vicentina, Portugal
For a drive
Head to where the cliffs are fringed with grasses and fragrant herbs and the wind is salty. Below lies a long, unpeopled stretch of sandy beach, pounded by Atlantic waves. This is Costa Vicentina, a largely undiscovered coastal paradise on the west coast of Portugal. To explore the area, start in Sines and point your nose south, travelling on the bumpy two-lane road that hugs the coastline. You'll pass Porto Covo, where surfers hang out in campervans on the cliffs. Further south, Vila Nova de Milfontes offers one of the area's few calm beaches at the mouth of its river and one of the region's best restaurants: Tasca do Celso.
Costa Vicentina's official designation starts at Odeceixe and runs down to Burgau in the Algarve. There are beaches galore to explore here but first, take a break at Bar da Praia at Odeceixe, where retro tunes, cold beers and beach views make it hard to leave.
22
Uthai Thani, Thailand
For a forest escape
Although the world is waking up to the charms and allures of the Thai capital, many have been slower to clock the beauty of its rolling countryside and lesser-trodden corners. Those who would like to exchange Bangkok's concrete jungle for the real deal could do worse than Uthai Thani, three hours' drive to the capital's north and a great stop-off point between Bangkok and Chiang Mai. It boasts lush forests, caves, waterfalls and even Unesco-listed Thung Yai-Huai Kha Khaeng wildlife sanctuaries – Southeast Asia's largest conservation area.
For those of you who aren't ready to turn forest bather just yet, the woody Ban Suan Chantita hotel is a great way to immerse yourself in the landscape without compromising on creature comforts. Design-lovers will appreciate the Chantita's four elevated houses sustainably built around (rather than on top of) the surrounding trees. The project is the work of Bangkok-based architecture firm Studio Miti and as well as being a place to nab a good night's rest, it provides plenty of inspiration in the form of natural materials, a careful update of the Thai vernacular and enviable build quality. That said, the hotel and houses are an escape in most senses and are intentionally spartan on luxuries.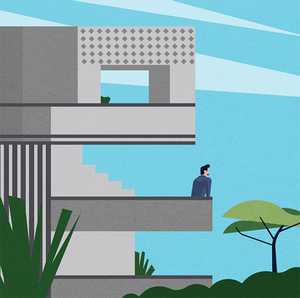 23
Brisbane
To see a city revived
The past decade has seen Brisbane go from a barely considered stop-off to a favourite weekend retreat. The city's ascent has been bolstered by a refurbed airport and a slew of new shops started by savvy Queenslanders.
The James Street precinct, a few kilometres from the cbd, is your best bet, with some 130 businesses ranging from speciality shops to hip bars and independent restaurants (developers, take note). And a great place from which to survey the city's success is The Calile Hotel, designed by architecture firm Richards & Spence. It evokes a Miami feel, capturing Brisbane's long hours of sunshine, subtropical suaveness and on-the-up mood.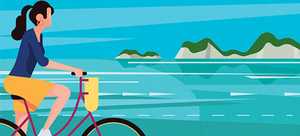 24
Itoshima, Japan
To unplug entirely
It's tempting to escape city life when beaches, farms and forests are less than an hour's drive away; it's inexcusable not to when all of it can be found in one place. In Itoshima, on the island of Kyushu, there are the coves of Futamigaura and Nogita, and the forested trails and hidden waterfalls around the mountains of Iwarayama and Raizan. Bucolic perfection.
25
Culver City, LA
To set up shop
Culver City used to be one of those inbetween places in Los Angeles, a halfway point between downtown and the western satellites of Santa Monica and Venice. No more. In fact, over the past few years it's started to establish a strong pull as the place to be.
People have come to recognise the area as a desirable place to set up home, plus the likes of Rapt Studio (and, soon, Apple) have a spot here. Vespertine is shaking up the drinking and dining scene in a pleasing fashion with its tasting menu (unusual for casual-to-the-core LA), all in an architecturally intriguing building. These changes have helped to establish Culver City as a major retail hub, as opposed to the drive-thru out-of-town affair that it used to be. Now there's street life aplenty and an unlikely walking culture is speeding up; in addition, a proximity to the airport (just 15 minutes, traffic permitting) has made this enclave all the more appealing for would-be shopfolk.
The surge has been anchored by the Platform retail development, which tempted brands such as Aesop, Modern Society and LA label Shades of Grey. And we're experts on the neighbourhood, of course: monocle will be opening its own shop and bureau here in October.