Where to eat / Global
Get your fill
Whether you're travelling to Panama to stir your appetite with a vibrant cocktail, indulging in freshly caught seafood in a central London location or keeping it simple in Calgary, we've got the bars, cafés and restaurants you'll need to keep you happy during the year ahead.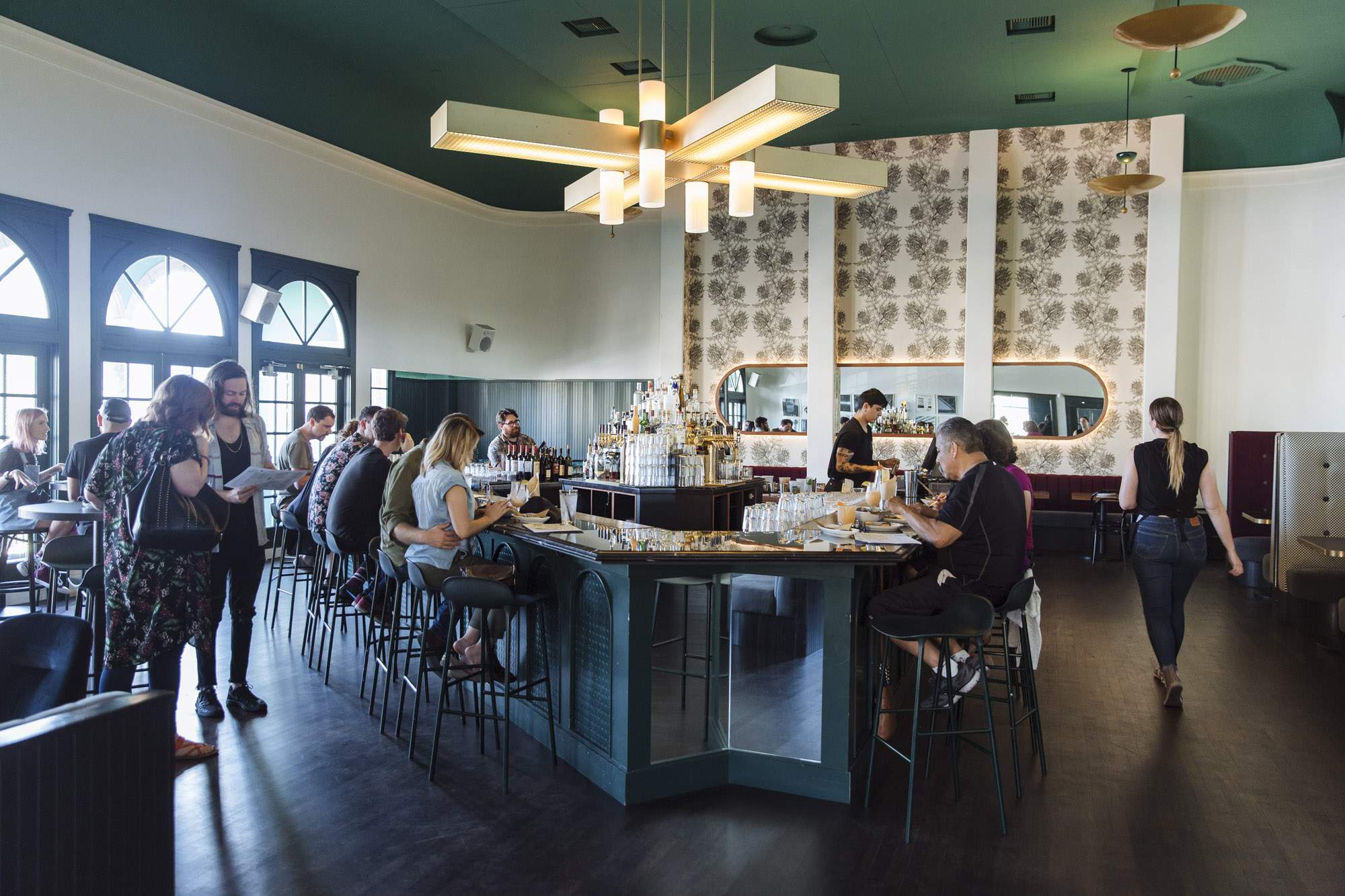 In the Highland Park area and led by chef Hovig Agop and manager Dalton Buckels, Los Angeles' Checker Hall offers a packed menu of Mediterranean-inspired hors d'oeuvres. "I designed the menu to be playful more than anything," says Agop, referring to the dishes that fuse his Lebanese heritage with ingredients from every corner of the Med. "You can just grab a skewer and any dip – it's a unique flavour and they all work together," he says.
Patrons can chat over shared dishes such as fried cauliflower with house-made tahini or a tuna tartare dressed with a passion-fruit vinaigrette. "The concept for me is simple," Agop says. "Most of my family, when we eat, it's not even about the meal. We have things on the table – whether it's yoghurt, cheese, olives, whatever – to keep people there and engaged."
checkerhall.com
Comment: Ideas (and ingredients) from the Med to the Maghreb, all minutes from Mt Washington. Ideal.
"I didn't want a conventional restaurant," says owner Masayo Funakoshi. The artist-turned-chef worked in the US and Australia (and on a cruise ship) before opening her Japanese-with-a-twist earlier this year. The restaurant adheres to the ichigen-san okotowari principle, whereby formal reservations or just rocking up are prohibited. An introduction must be made for guests to secure a seat.
Mud walls softly reflect natural light while polished concrete adds texture. A round table, by Hideki Takayama in Mashiko, takes centre stage. "A long table might be photogenic but it's hard to pass the plates around," says Funakoshi. The food is Japanese but with US and Australian sensibilities and meals are served on Funakoshi's crockery collection. "They finally have a place to shine," she says, with a giggle.
Comment: Everything is personalised from the fit-out to the crockery – with appealing results.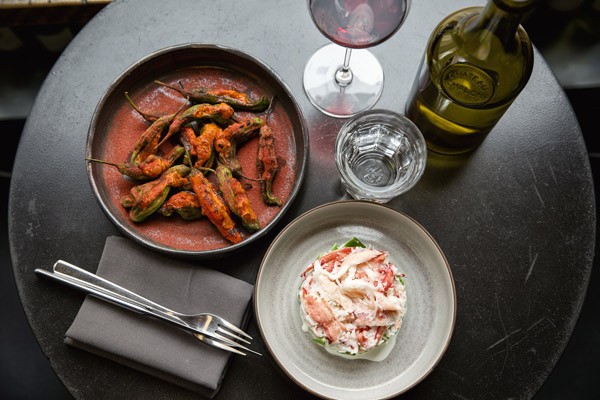 The food scene in Calgary, the largest city in the Canadian province of Alberta, is characterised by sprawling restaurants and expansive menus. But it's a teeny wine bar of fewer than 30 covers that's home to some of our favourite plates. Bar Von Der Fels' unassuming brick storefront – a former antiques shop that was also once the office of an architecture firm – has emerged as a destination venue in a once-tired strip of downtown.
Chef Eric Hendry's imaginative shoe-box sized kitchen proves why. We especially like the grilled broccoli heads combined with tonnato (tuna, the Italian way) and furikake (dried fish flakes). Sommeliers Will Trow and Thomas Dahlgren have whipped up an extensive wine cellar to cater to the minimal and intimate dining room.
barvonderfels.com
Comment: Bijou, brick-fronted and unassuming? Perhaps, but don't dismiss Bar Von Der Fels for its diminutive size, it's causing a big stir in Calgary.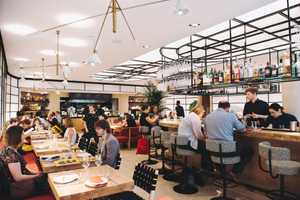 Good brands are built through repetition but Yotam Ottolenghi's sixth restaurant shows how changing the recipe is also key to surviving London's fickle restaurant scene. Rovi's 85-cover berth in Fitzrovia feels different from the Israeli-British chef's other spots: the pastries and cakes that made his Notting Hill outlet hum are gone, as are the salad displays that tempt punters in Belgravia.
Experimentation is everywhere: in his first bar area, snacks and meals are served from stools around an oval island, where kitchen surplus is turned into a weekly-changing cocktail known as a Lucky Dip. The menu is veg-heavy and creative, with meatier options, such as crumpet lobster toast. Neil Campbell leads the kitchen and it's his love of tinkering, pickling and sourcing that have moved the new opening beyond the tried-and-tested Ottolenghi recipe.
ottolenghi.co.uk
Comment: A little variation shows that the Jerusalem-born chef doesn't do expansion by formula, and can still surprise.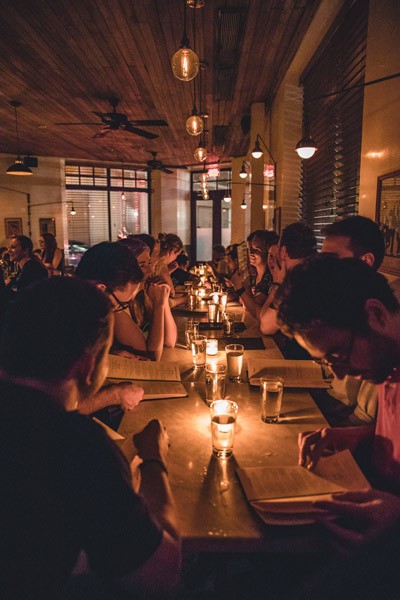 The Strangers Club
Panama City
Six foreigners fly to Panama City. What could be the start of a joke was the beginning of The Strangers Club – a bar in the heart of the capital started by six bartenders from New York. They fell in love with the country while on a distillery tour, pooled their money and bought a corner plot in the old town.
This dimly lit drinking den is so old-school that Humphrey Bogart would look at home here. The bar's name pays homage to a bygone Strangers Club in the city of Colón: it flourished during the Panama Canal's golden years in the mid-20th century and was allegedly frequented by film stars, masters of industry and even the odd monarch. The food plays second fiddle to the cocktails here (the owners are bartenders, after all). Embrace the wooden S-shaped bar and try Thunder in Paradise, made with a good aged rum and a dash of coconut cream.
+507 282 0064
Comment: Not all ideas hatched abroad (or in bars for that matter) are good ones but the Strangers Club is no joke.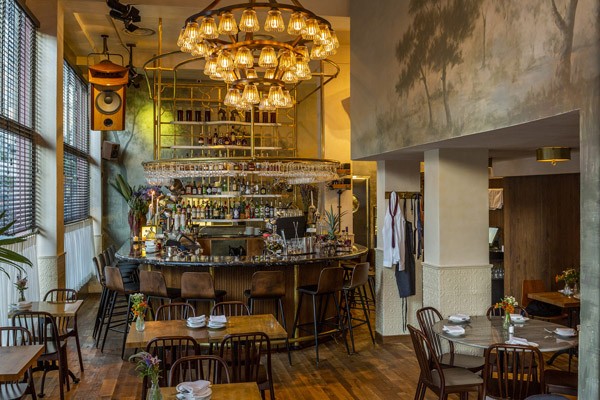 Creating a classic European restaurant in Israel has its challenges: oysters aren't kosher and must be imported; foreign pork products such as Spanish salamis cannot be bought at all. But despite the hurdles, Cafe Nordoy, which opened in Tel Aviv in June, serves a medley of beautiful dishes including a remarkable duck-leg confit and scrummy octopus carpaccio – and head chef Enav Ezagouri makes the sausages himself rather than buying them.
"We focus on simplicity and doing what we do very well," says Sivan Harari-Evron, managing partner of the restaurant's parent company. The 70-cover restaurant has crisp interiors sourced in Amsterdam by Sivan and stylist Adva Hofstein. Housed in a dusty pink townhouse dating from the 1920s, the restaurant will add an in-house patisserie and coffee shop, Nordinyo, in October.
+972 50 338 883

Comment: Chef Ezagouri lets his ingredients and their provenance play first fiddle.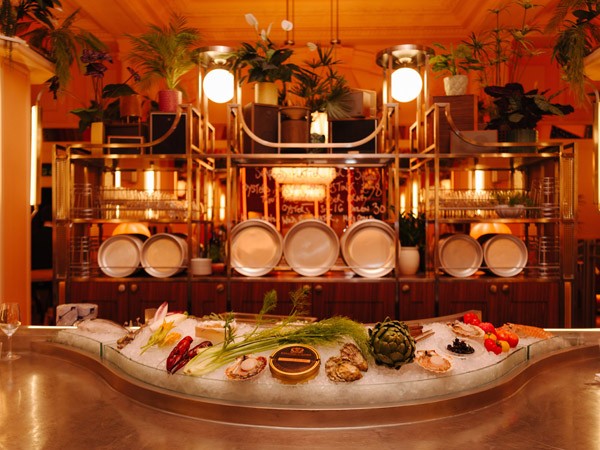 "They didn't want an experienced restaurant partner, they wanted a bit of edge," says chef Brett Redman as he shows us into Neptune – a vast 130-cover affair in the just-renovated Principal hotel. This Bloomsbury berth is all high ceilings, wood panelling and lacey light fittings that surround a scalloped, wooden raw bar. Redman's pedigree extends from Elliot's Café to the recently shuttered Richmond and the co-founding of Japanese joint Jidori, but this latest outing with stylist Margaret Crow is his largest and most impressive to date.
Unsurprisingly given the name, the food is seafood-led with cockles, crab, clams, crayfish and fresh oysters aplenty, much of which is caught the morning it's served. There's meat too: Swaledale steaks and lush lamb loins (all served on Figgjo crockery designed by Redman's brother Craig). But was Brett perturbed by moving from hip east London into the wing of a large hotel in central? "Building this would have cost a lot of money," says Redman as the sun glances off the pewter-lined bar. "I wasn't scared. I knew this was an opportunity."
neptune.london
Comment: Redman's move west was wise, the food is superb and watch out for the forthcoming brunch menu.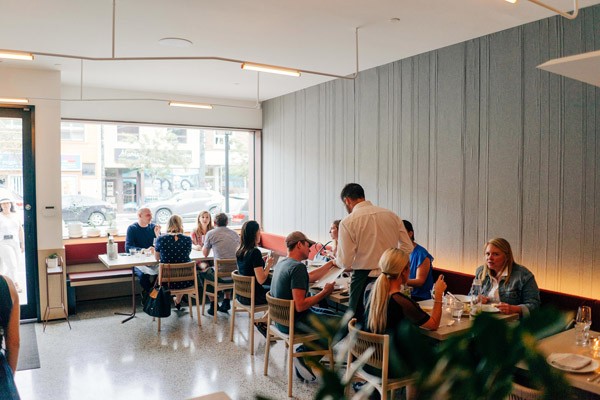 Giulietta's picture window offers a glimpse into (and out of) one of the city's newest and finest dining rooms. Opened by chef Rob Rossi and his business partner David Minicucci, it's situated on a street bordering Little Italy and is an elevated addition to the area's long-standing Italian joints. "The idea was to do something that was simple, designed well and without pretension," says Rossi.
"I try to use Canadian products just as Italians use their regional products," he says, noting the Québec-reared rooster dressed with olive oil that's pressed and bottled by Minicucci's family in Abruzzo. The interior, designed by Guido Costantino, has walls lined with Italian wool – but that is only part of the charm. "Like any other restaurant, without customers inside and people in the kitchen, the place is really just a shell," says Rossi.
giu.ca
Comment: Italian joints can suffer by importing everything. The Canadian produce here shows why there's no need.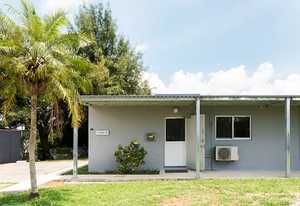 As he was approaching 40, Junji Murakami decided it was time to leave behind the life of a Tokyo salaryman for the sunnier climes of Okinawa. There, in the city of Ginowan, he opened Liquid, a two-shop business selling beverages and the tools to drink them. The inventory ranges from Italian natural wines to an extensive Japanese list including Kaze no Mori saké from Nara, craft gin from Gifu's Tatsumi distillery and green tea. Also on sale are copper kettles and pieces by Tokyo potter Yumiko Iihoshi.
It's a photogenic set-up in former US military housing with space to hold tea demonstrations and workshops on Okinawan cooking. "I didn't plan on opening a shop but drinking brings people together, whether it's tea with family or serving coffee to clients," says Murakami. "This is a good way for me to connect people."
liquid.okinawa 
Comment: Murakami changed path from salaryman to food retailer – we're just sorry he didn't do it sooner.