Report / Madeira
Great awakening
The Portuguese island is shaking off its sleepy reputation to show that it's much more than a sedate stop-off for cruising pensioners in search of a glass of fortified wine.
Choppy blue Atlantic waters meet lush volcanic mountains in Madeira, an island where the landscape adds as much to the visitor's experience as any local encounter. Closer to Africa than Europe, Portugal's autonomous region enjoys sub-tropical weather, an ocean breeze and, increasingly, a new set of tourists coming to explore its wonders, both natural and man-made. While the island has historically drawn pensioners and cruisers favouring its year-round good climate, today's arrivals are coming for other pursuits.
"You have a new generation of people with different social backgrounds visiting Funchal with a desire to discover a different side of the island," says Rui Campos Matos, an architect and tourism expert. He joins us on a hot day in the capital, Funchal, which he believes is having a good moment. Following the renaissance of Lisbon and Porto, the signs are that this city of 110,000 is moving beyond the nation's financial woes of the late-2000s. Growing tourism is bolstering its shops, galleries and restaurants, many of which have popped up in recent years.
A stroll down the jacaranda-lined Monumental Avenue reveals the "hotel district". Its densely packed mishmash of concrete villas and resorts is now shunned by international visitors, who prefer to stay in apartments downtown or more luxurious retreats further afield. But one attraction still draws in the tourists: the Pestana Casino Park Hotel. Designed by Brazilian architect Oscar Niemeyer in 1966 (and completed 10 years later) it is his only building in Portugal and, sitting pretty on a small hill overlooking the port, it's a fine one.
"There is no hotel like this one in the world," says Paulo Prada, the corporate director of the Pestana Hotel Group, which owns the complex. A magnificent example of tropical modernism, it's tucked into a private location shrouded by palm trees. Even the most architecturally ambivalent guests feel the warmth of this resort's design. The brief had been to "put Madeira on the international map" and Niemeyer's response – in collaboration with Portuguese architect Viana de Lima – is impressive. The crescent-shaped six-storey hotel sits perpendicular to the sea, overlooking a neat garden. A sculpture by Niemeyer stands in reception, a statement spiral staircase of concrete and timber winds dramatically up the building and much of the original sharp modernist furniture remains in place.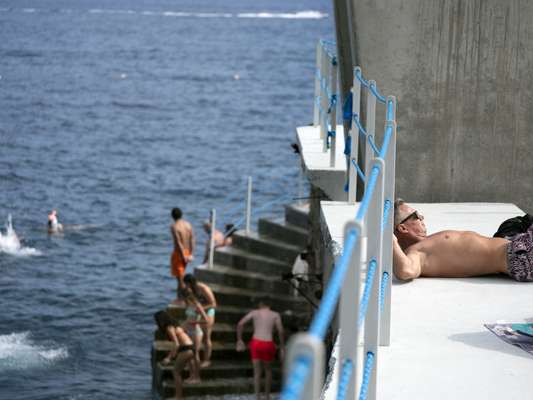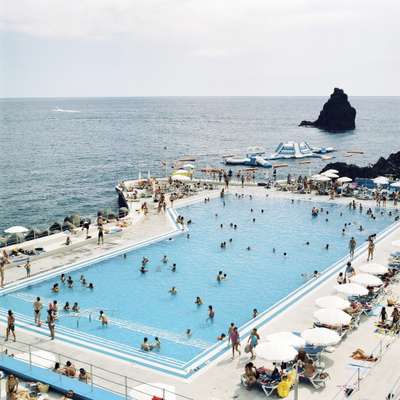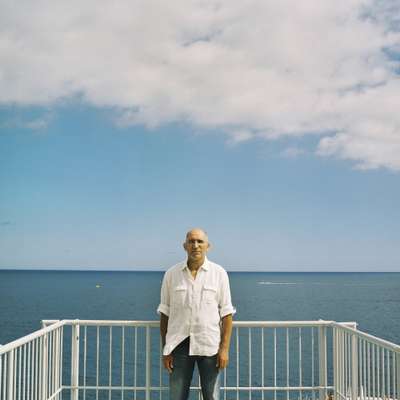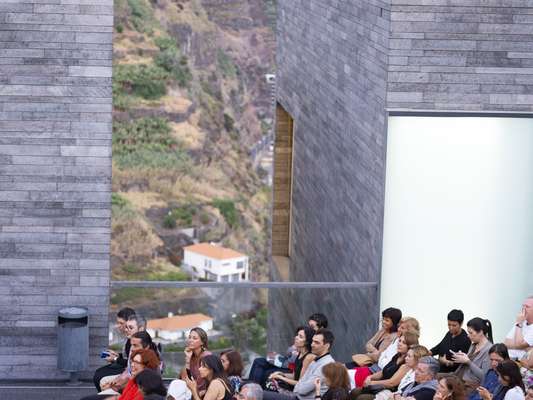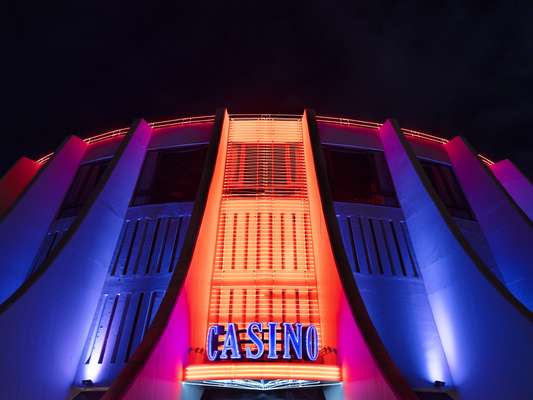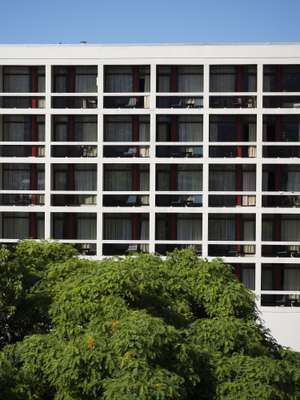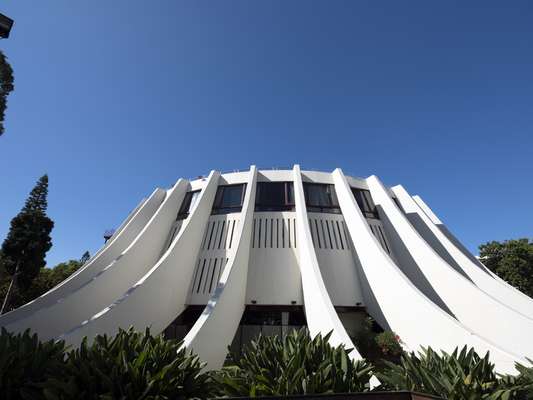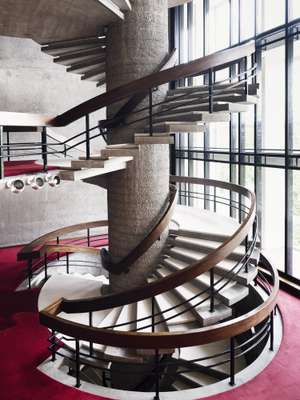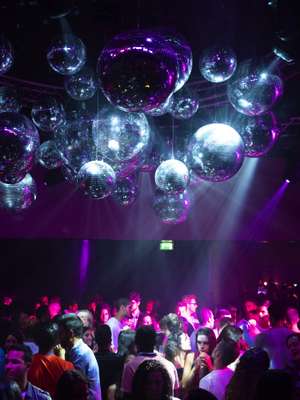 Despite its beauty, the design didn't quite spur a Madeiran tourism boom. Yet the complex's casino (the form of which nods to Niemeyer's cathedral in Brasília) has been a focus of the island's nightlife for years. When we drop by, ducking past the flashing neon sign outside, it's in full swing. While the architect's 1960s cathedral in Brasília was a shrine to God, its architectural successor in Portugal is an amphitheatre for more hedonistic endeavours.
Casinos can be depressing places but in Madeira the emphasis is as much on the activity around the gambling as the gambling itself. Carlos Campos, the casino's general manager, shook things up when he joined two years ago, introducing a younger set to this 1970s gem, which just needed a hint of polish. He launched summer rooftop parties and opened Garden, a laidback outdoor lounge next to the raucous Copacabana nightclub that burrows into the casino's basement. "The aesthetic was too much parrots and cockatoos," he says while overlooking the casino's gardens. "I gave it a more Las Vegas vibe."
If you stay too late and have too much fun there's the nearby Lido Beach Club Complex for the morning after. Another Madeiran modernist star turn, it was dreamed up in 1969 by Portuguese architect José Rafael Botelho. As part of his masterplan for the city he wanted the Lido Beach Club Complex to be a place where locals and tourists would sunbathe together, kids would play and those more athletically inclined would have a place to swim and train. Like Niemeyer, his aim was to create a democratic space for pleasurable pastimes – and he succeeded.
What Funchal residents call their "beach" is a concrete-and-stone oasis where everyone congregates in summer. "When anyone in Funchal says, 'I'm going to the beach,' they most likely mean the lido," says Manuel Rosa, the architect who led a recent renovation of the complex after flood damage saw it closed for six years. It's now back in action and beyond it, kids slip down inflatable slides into the Atlantic and couples take respite from smartphones on a pontoon.
"There are private beach clubs in Madeira and we wanted to make it clear that this is not one of them – it's for the city, for its citizens," says Funchal mayor Paulo Cafôfo, who grew up using the pool and whose office maintains the site. "However, there's nothing better than seeing tourists here and there among the locals."
The lido's architecture combines brutalist elements from the original project with more modern trimmings added by Rosa. This included building better access to the rock escarpment that lines the west side of the complex. "I wanted to keep that connection to nature, to that rock matter that makes the island," says Rosa. "And the rocks also give the best natural shade anyone could ask," he says, pointing to the cliffs that rise dramatically above the site.
The theme of concrete meeting wilderness continues when you visit the island's smaller coastal towns. Madeira's regional government has invested in a network of new roads and tunnels that have turned what was once a half-day drive from the capital to the small coastal town of Calheta into a 40-minute one. Here, at the top of a cliff, is another architectural draw. An art centre designed by Madeiran architect Paulo David in 2004 has housed the Mudas Contemporary Art Museum since 2015. "One can only appreciate the true beauty of the building once you step onto its roof," says Márcia de Sousa, the curator of the museum, which showcases Portuguese artists. The structure is made from basalt stone and glass, with its boxy form nestling into the mountainous setting.
Like the casino, Mudas has been growing its audience through new events. Arriving on a late summer evening you're likely to find a courtyard packed with visitors catching a sunset concert. Tonight, as blues notes float through the air and the golden hue of the fading sun reflects on the stone building, De Sousa explains her plans to form a broader cultural dialogue on the island. "My ambition is for visitors to think of the museum as a home," she says. "Through this connection they can propel the museum to act as a lever in society."
And herein lies the magnetic charm of Madeira. While holiday destinations increasingly succumb to the desire of tourists, this paradise remains firmly a place for Madeirans. Growing tourism may account for a fifth of the island's revenue but it's this community feeling that is, and will remain, its greatest draw.
Stay: Belmond Reid's Palace
This 158-room hotel has welcomed guests to Madeira since it opened way back in 1891. Known for its rosy façade and botanical gardens, its hospitality feels home-grown and Portuguese. When you arrive, don't be discouraged by its tiny entrance: until the airport opened in the 1960s, guests would arrive by boat, hence the striking exterior that faces the Atlantic.
belmond.com
Eat:DC Atelier
This modern restaurant, at the top of an old fortress on the harbour, has one of the best city views. It's set on the top floor of the Nini Andrade Silva design centre so you might want to take the time to look at the exhibits of one of Portugal's best-known interior designers. Alternatively you could venture straight out onto the balcony for a chilled glass of wine, best enjoyed while looking out over the city and mountains.
+351 291 648 780
Drink: Barreirinha Bar Café
Balmy weather calls for alfresco drinks and this is a prime spot to enjoy them. Grab a caipirinha, mojito or the local poncha and take in the sunset – the bar is perched above the old town and the Atlantic so the views are guaranteed to be spectacular. There's usually live music from emerging Portuguese artists too.
+351 291 627 418