Expo / London to Istanbul
Making tracks
Nothing epitomised the golden age of travel like the Orient Express. But with the venerable service now existing only as an upscale tourist attraction, anyone wanting to savour its classic itinerary has to catch a hotchpotch of connecting trains. And while a series of utilitarian carriages is no substitute for the opulent wagons of yore, at least one thing about the trip remains constant: life on board continues to enchant.
There is no excitement quite comparable with the first forward lurch of a long train journey. That thrill is amplified if it's the beginning of one of the great proper train trips, and this is the greatest and most proper of all: the Orient Express, the sumptuous transcontinental route favoured by royalty, celebrity and fictional Belgian detectives.
Except that the Orient Express doesn't exist any more – not really. There is still a train called the Orient Express but it's a privately run tourist attraction that saunters between London and Venice via Paris (with occasional outings further afield). But the actual Orient Express last appeared on public railway timetables in 2009: the final service linked Strasbourg and Vienna. Rumours of a resurrection have since come and gone. In late 2017, France's state railway company sncf announced an agreement with Accor Hotels to put some restored 1920s coaches back on the rails at some still unspecified juncture but, as things stand, the Orient Express is a tantalising ghost.
None of the other great rail journeys quite compare. The Indian-Pacific from Perth to Sydney, the California Zephyr from Chicago to San Francisco, the Canadian from Toronto to Vancouver and the Trans-Siberian from Moscow to Vladivostok are all great rail journeys but when you get off, you'll hear the same language, spend the same currency and eat the same food as when you got on. The Orient Express – if one retraces its tracks in 2018, as photographer Yves Bachmann and I are about to – crosses seven international borders.
It was the dream of a Belgian entrepreneur called Georges Nagelmackers. Entranced by the stately Pullman carriages he'd seen in the US, he came home determined to bring luxury train travel to Europe. In 1876 he founded La Compagnie Internationale des Wagons-Lits; the Orient Express would become its flagship (or whatever the railway equivalent of a flagship is).
Nagelmackers' Orient Express was a kind of harbinger of a united Europe, which is where our enterprise acquires a faintly melancholy aspect. In 2018, Europe is – if you're blessed with one of the right passports – easier to traverse than ever. After London, nobody will ask for our documents again until we leave the Schengen area at the edge of Hungary. But in a few of the countries en route, the idea of borders, hard and enforced, is reanimating.
During the heyday of the Orient Express, embarkation was quite the pageant: well-to-do passengers in weskits and top hats, gowns and parasols, steering the bearers toting their portmanteaus towards their splendidly appointed carriages. At St Pancras today there is a two-hour queue of sullen travellers to board a train that leaves half an hour late. With due recognition that rail fares never make sense, this first leg of our trip is the shortest, the least enjoyable and the most expensive. I calculate the fares for our journey across Europe, which we intend to undertake in reasonable comfort – it's what Georges Nagelmackers would have wanted – and the two hours and change on the Eurostar cost nearly a third of our total budget.
Meanwhile, my earnest recommendation to the incessantly bickering couple of rancorous mouth-breathers sitting in front of us, departing on a holiday clearly overdue yet obviously foredoomed, is divorce.
---
We board at Gare de l'Est. This was where the first Orient Express departed, on 4 October 1883, bound for Giurgiu, in Romania, via Strasbourg, Munich, Vienna, Budapest and Bucharest. The journey to what was then Constantinople was completed by ferry across the Danube to the Bulgarian town of Ruse, another train to the seaside resort of Varna, and then a steamer down Bulgaria's Black Sea coast. From end to end, it took about 80 hours. In ensuing decades, the Orient Express expanded to link the continent from London to Istanbul, with routes swinging through Italy and what was then Yugoslavia, and one continuing to Greece.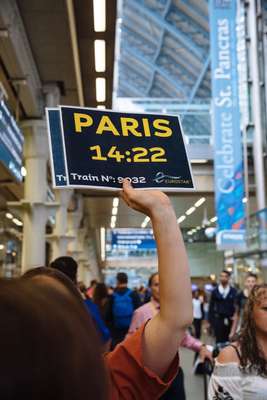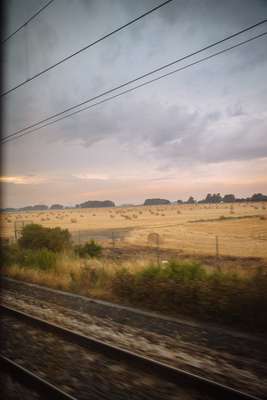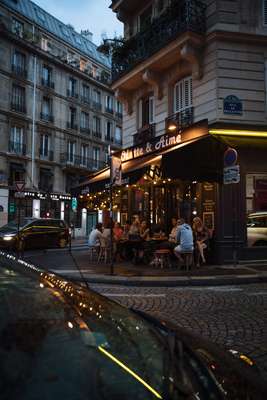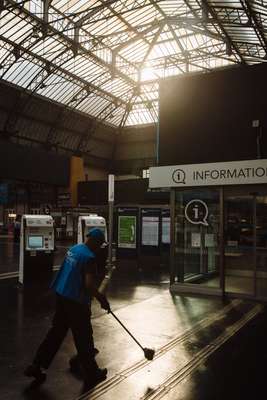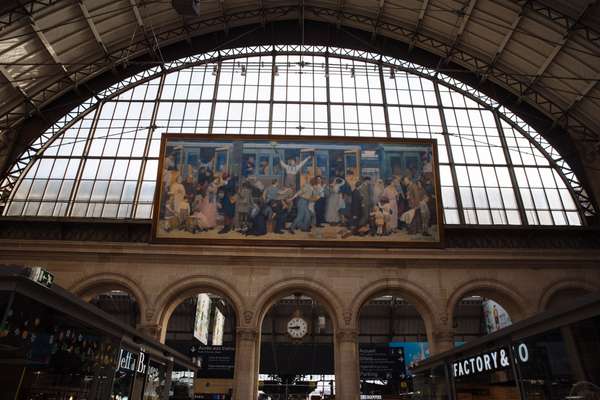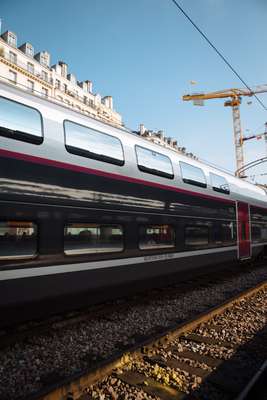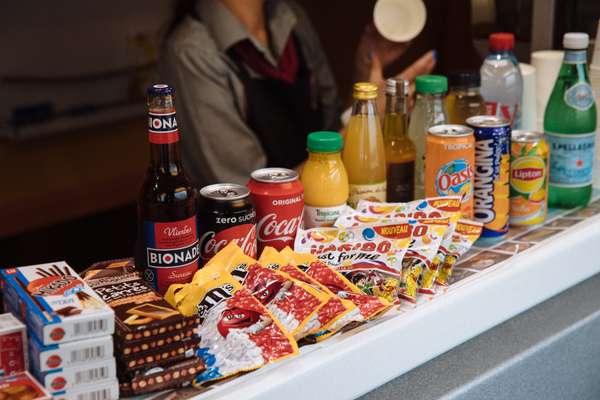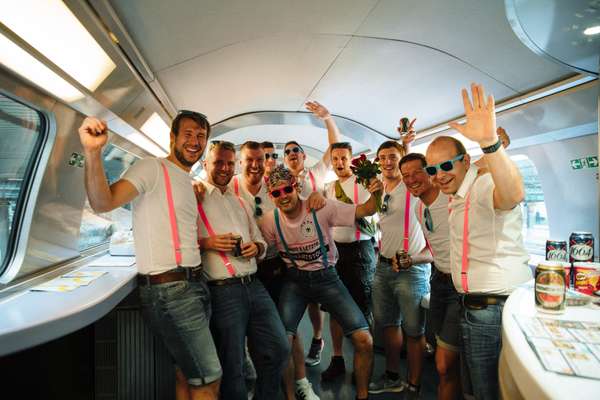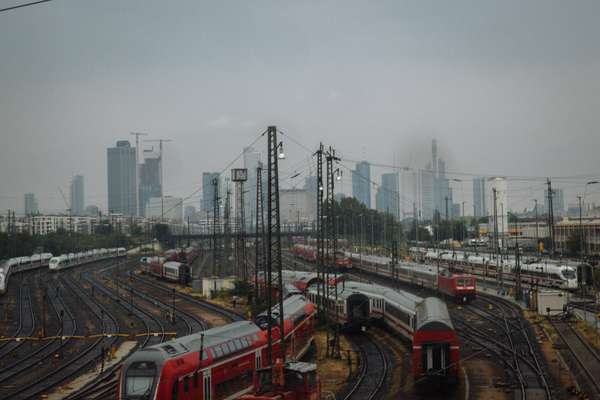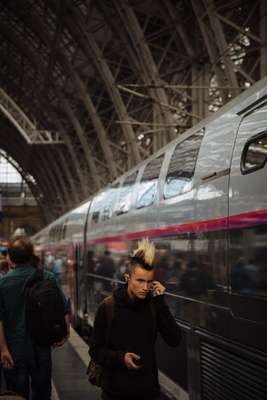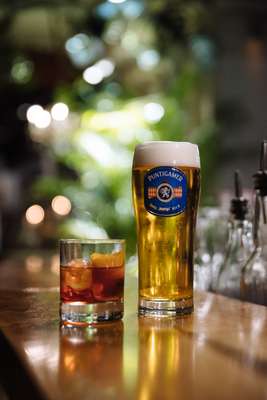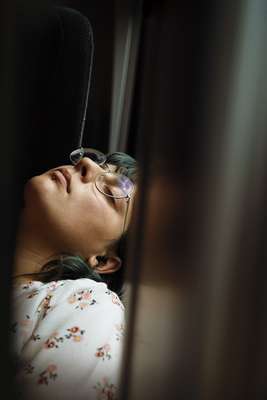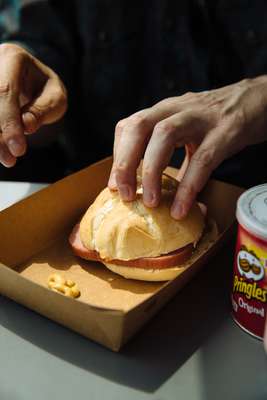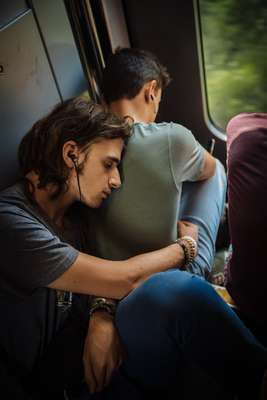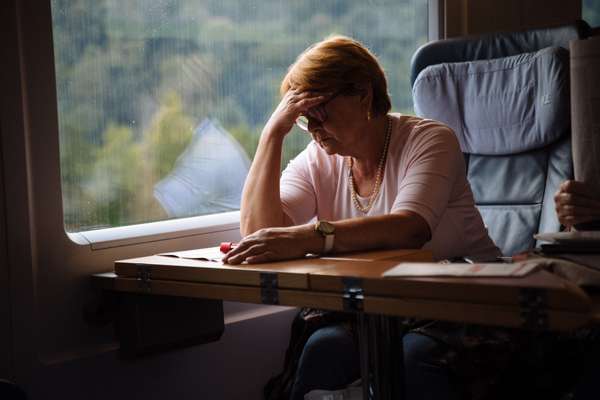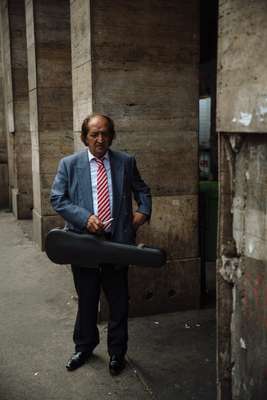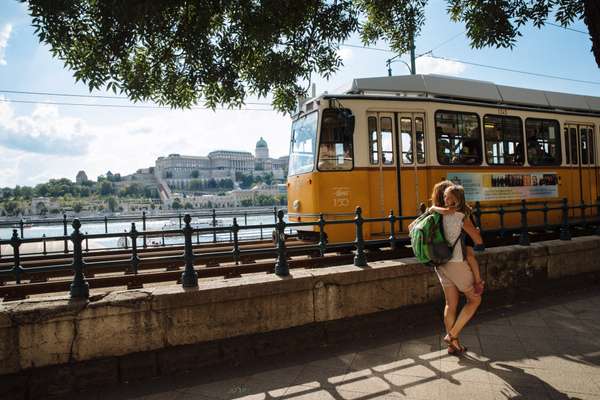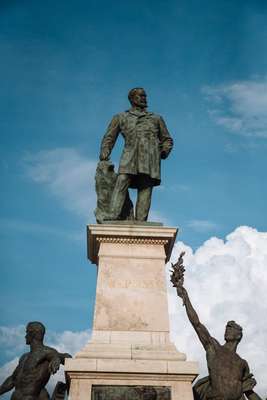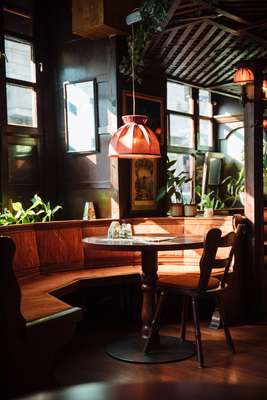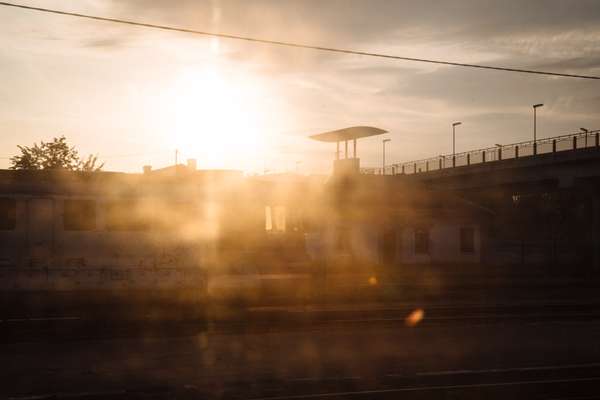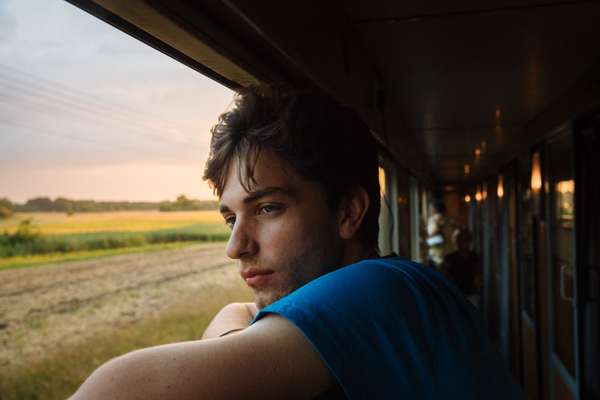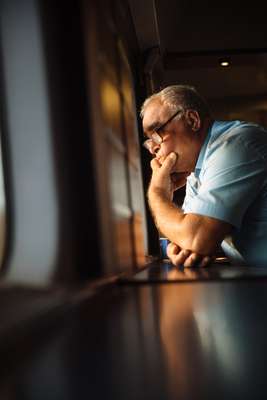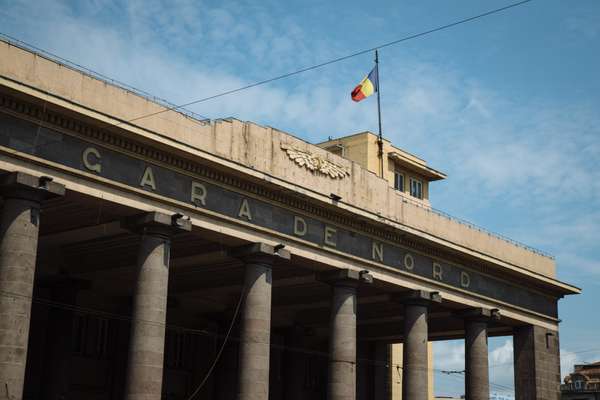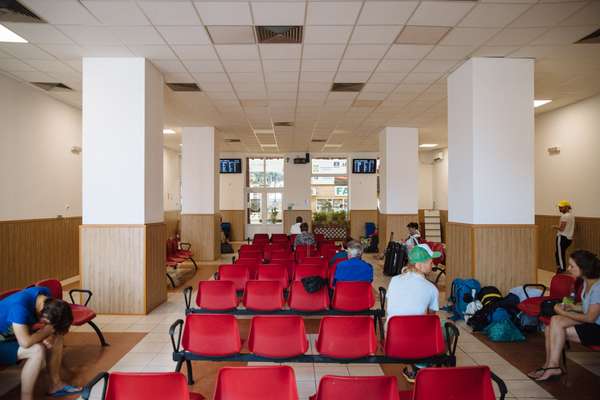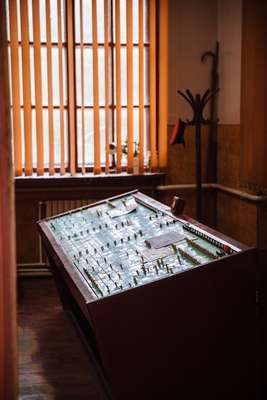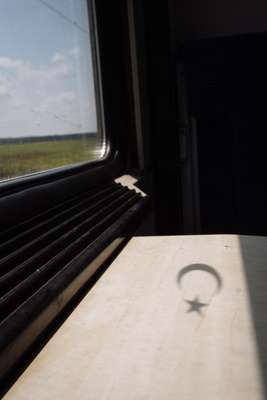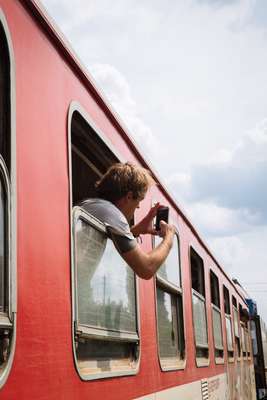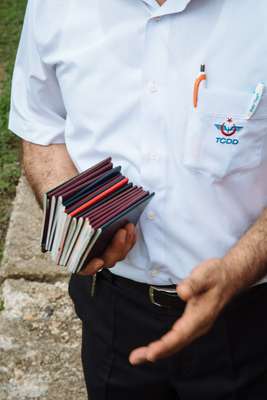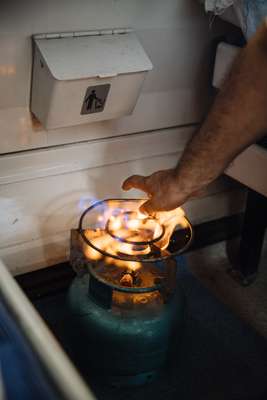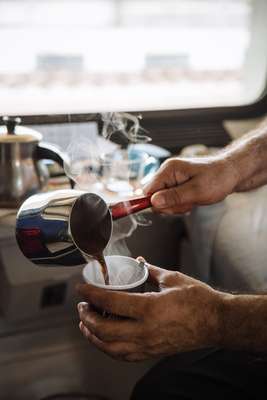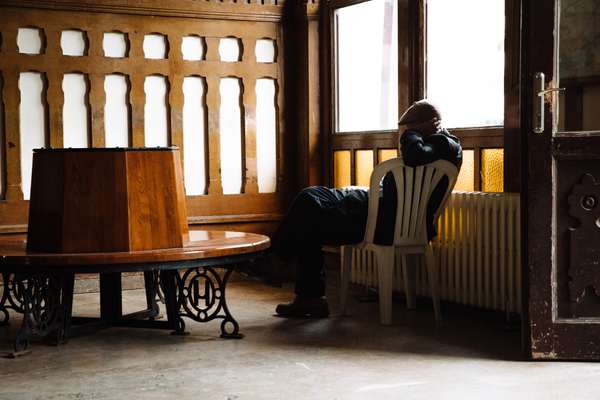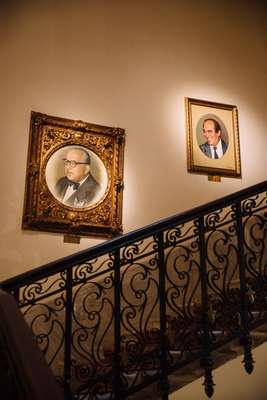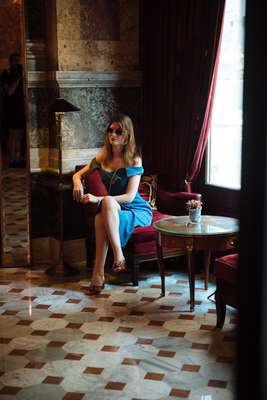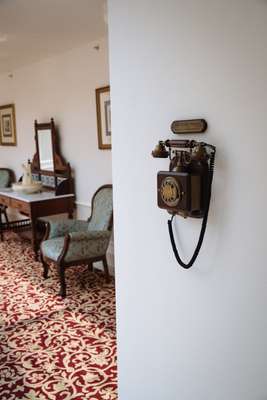 Today, we are catching the French SNCF TGV to Frankfurt, then a German Deutsche Bahn Ice to Vienna. For reasons into which I did not enquire, for risk of tempting correction, First Class on this leg was slightly cheaper than Second, so we have a table for two upstairs on the TGV's double-deck carriage. An attendant delivers French and German newspapers and a menu of table-service options. At the end of the carriage, a digital speedometer tracks the velocity of our four-hour hurtle via Forbach, Saarbrücken, Kaiserslautern and Mannheim: the highest number I see it reach is 319km/h. A single-stretch Orient Express moving at this clip could do London to Istanbul overnight.
At Kaiserslautern, a stag party boards wearing improvised lederhosen of denim shorts, white T-shirts and fluorescent braces, and carting cardboard trays of beer cans. There is a sense of an entire train tensing, holding its breath, and then every carriage but one exhaling with relief.
Frankfurt station, beheld from the First Class lounge overlooking the concourse, is the beau idéal of a great European railway terminus: trains preparing to fan out across Germany and the continent beyond from beneath an immense curved roof. Across the window beneath the arch is a vast reproduction of the beautiful masthead of the city's venerable newspaper, Frankfurter Allgemeine.
The Ice for the six-hour trip to Vienna is less cosy than the TGV that got us here. The First Class carriage has the feel of a hotel business centre, with some tables enclosed in faux-wooden suites. Though these lack the leather armchairs and candelabras that might have been preferred, they do have the effect – as old-school compartments once did – of encouraging conversation among strangers. We ride a while with Werner and Barbara, a retired couple from Hamburg, heading to Passau to join a Danube river cruise. His career as an electrical engineer means the pair seem to have lived in more countries than they haven't, but they now prefer holidaying by rail and boat closer to home. They'd like to go back to Istanbul, they say, but worry that Germans would no longer be as welcome as they once were. Dinner is taken in the restaurant car and is pretty good: thin sausages and sauerkraut.
---
Days 3 & 4: Vienna–Budapest–Bucharest
When crossing Austria and Hungary, one crosses – of course – the heartland of the old European order that was swept aside exactly a century ago. But when one does it in 2018, it is also hard to avoid glumly recognising that these are now the two European countries working hardest to re-establish borders, political and physical, that were supposed to be forever banished. Austria and Hungary are two countries that should know better: their shared border was, for most of the late 20th century, a fortified frontier of the Cold War.
Second Class on the red-and-black RailJet from Vienna to Budapest, operated by Austria's state railway öbb, is no hardship. It's comfortable, the food in the buffet car isn't terrible and it's only two-and-a half-hours, though much of the journey whisks across nondescript flatland and we spend it wishing the locals would build some scenery. We share a table with a pair of Danish gap-yearers, Humphrey and Johann, wringing adventure from their Interrail passes: they are midway through a complicated dog-leg from Rome to Budapest before continuing to Prague.
The train terminates at Keleti Station in Budapest in mid-afternoon, a few hours before our evening departure to Bucharest. I first disembarked at Keleti in the winter of 1990, as a 21-year-old Australian, backpacking around post-communist eastern Europe. The pedestrian tunnels beneath Keleti were lined with old women selling handmade lace and younger men hawking Soviet kitsch. (I still have my "genuine" red air force watch, with Yuri Gagarin's portrait embaubled on the strap, though it stopped telling any time about 10 minutes after purchase – well, I say 10 minutes, it might have been longer or shorter than that, my watch didn't work).
In 1990, eastern Europe's railways were yet to be introduced to capitalism, which meant that for those in receipt of hard currency, they were an astonishing bargain: myself and my then girlfriend travelled between capitals in First Class sleepers for less than $10 a trip. The Budapest-Bucharest route was part of something still called, officially, the Orient Express. It was the version of the Orient Express provided by cfr, Romania's state railway, in the immediate post-Ceausescu era. Water we didn't want to think about seeped across the floor of our compartment and I can still taste the coffee – but there was, nevertheless, a frisson in beholding the name of the legendary route on our tickets and on the departure boards.
CFR, also providing tonight's train, has improved since then. Though the staff are careful not to overwhelm anyone with the effusiveness of their welcome, our compartment is an unfussy exhibition of the design ingenuity necessary to essentially fit a twin hotel room into a cupboard. In the dining car we meet a couple of Spanish kids, Kike and Jaime, embracing the Orient Express ideal: they're stopping off in Brasov before continuing to Bucharest and Istanbul, then heading to Athens. They are earnestly fretful for the future of the largely border-free Europe that their generation, born at the turn of the 21st century, have grown up in.
The train stops just before midnight for passport checks either side of the Hungarian and Romanian borders. After that it's not the easiest night's sleep. The contrast between the suspension of the Romanian train and that of the French, German and Austrian ones on which we'd previously glided is considerable. Also, the driver, merely judging by what we hear at irregular but frequent intervals, seems to have a warning light next to the horn switch, reminding him to give it a toot the very second any passenger is on the verge of nodding off.
It would be pleasant to believe that whoever scheduled the Budapest-Bucharest train to leave early evening and arrive in the morning was thinking of their passengers' photo albums. By night, across Hungary's eastern plains, the service misses some of Europe's dreariest landscapes but by morning the rails are embraced by the forested mountains of the Carpathians. Romania has come a long way since I first visited but occasional glimpses remind of just how far: it's still possible to see villagers toting produce on donkey-drawn carts and people washing clothes in rivers. Every glimpse out of the window on a long train journey is a resonant vignette. I took a couple of big books along with me; I didn't open either of them. Not once.
---
Day 5: Bucharest–Istanbul
After a restorative night's sleep on stationary hotel beds, we return to Bucharest's Gara de Nord to behold a conveyance that looks unworthy of the fabulous journey ahead, through the wilderness of Europe's eastern edge to the foreshores of Asia. It's just one Turkish State Railways sleeper car affixed to a single-carriage Bulgarian State Railways train bound for Sofia. Accommodations are basic but serviceable: an attendant called Haci delivers bed linen and bottled water, fruit juice and crackers. (Having been forewarned that there is no restaurant car on this 18-hour service, we have also laid on provisions of our own.)
The train lumbers in minimal haste to Giurgiu, where the inaugural Orient Express disgorged its passengers onto a ferry across the Danube. Today, after Romanian officials have contemplated everyone's passports to their satisfaction, the train crosses the river on the communist-era Friendship Bridge: Haci ensures that everyone gets a turn to take photos at the rear-facing window.
After the bridge and Bulgarian border formalities, the scenery is agreeable and, arguably, downright exciting (if you're excited by sunflowers and cornfields). But this is not a journey that would have met Georges Nagelmackers' standards. After night falls, sleep is interrupted by lengthy stopping, starting and shunting in a couple of places as our carriage is passed along to a different Bulgarian passenger service and, finally, attached to the express from Sofia. All of which is disruptive enough even without the thoughtful scheduling of the service, which means the hours between 02.00 and 04.00 are spent dealing with the hassles attendant on leaving Bulgaria and arriving in Turkey.
On board are some of that species of traveller for whom the journey is the destination, including Axel, an engineer from Gothenburg, who thought this would be an interesting way to see eastern Europe for the first time, and Cathy, a Chinese literature graduate from Hong Kong, on the last hitch of a rail epic from her hometown via Beijing and the trans-Mongolian to Moscow. Her friends all told her she was crazy, she says, but she likes trains.
---
Our arrival would have been regarded as a comedown verging on the outrageous by some of the Orient Express's more distinguished passengers. It's hard to imagine Tsar Nicholas II, Leon Trotsky, Mata Hari, Marlene Dietrich or TE Lawrence being disembarked amid the dust and rubble of the half-finished Halkali Station. Nor would they have been keen on being loaded onto a bus to be driven through an hour of Istanbul's morning rush hour to our eventual terminus of Sirkeci Station (also undergoing restoration).
Our final destination, however, is in keeping with our ambitions of reviving Europe's greatest rail trip. Georges Nagelmackers' Compagnie Internationale des Wagons-Lits built the Pera Palace Hotel in the 1890s to cater to the Orient Express trade. Mustafa Kemal Atatürk, no less, kept a room (and the room is still kept, for curious visitors); Ernest Hemingway, Graham Greene, Ian Fleming, Alfred Hitchcock and Greta Garbo all stayed here too. And in room 411, Agatha Christie is said to have written Murder on the Orient Express. In room 212, I wrote this.