Expo / Global
Bright lights, small city
If, like many recently, you've considered downsizing from the metropolis to a more manageable municipality, our second annual Small Cities Index will point you to the compact civic spots that offer rich culture, varied careers and progressive planning alongside plenty of room to breathe.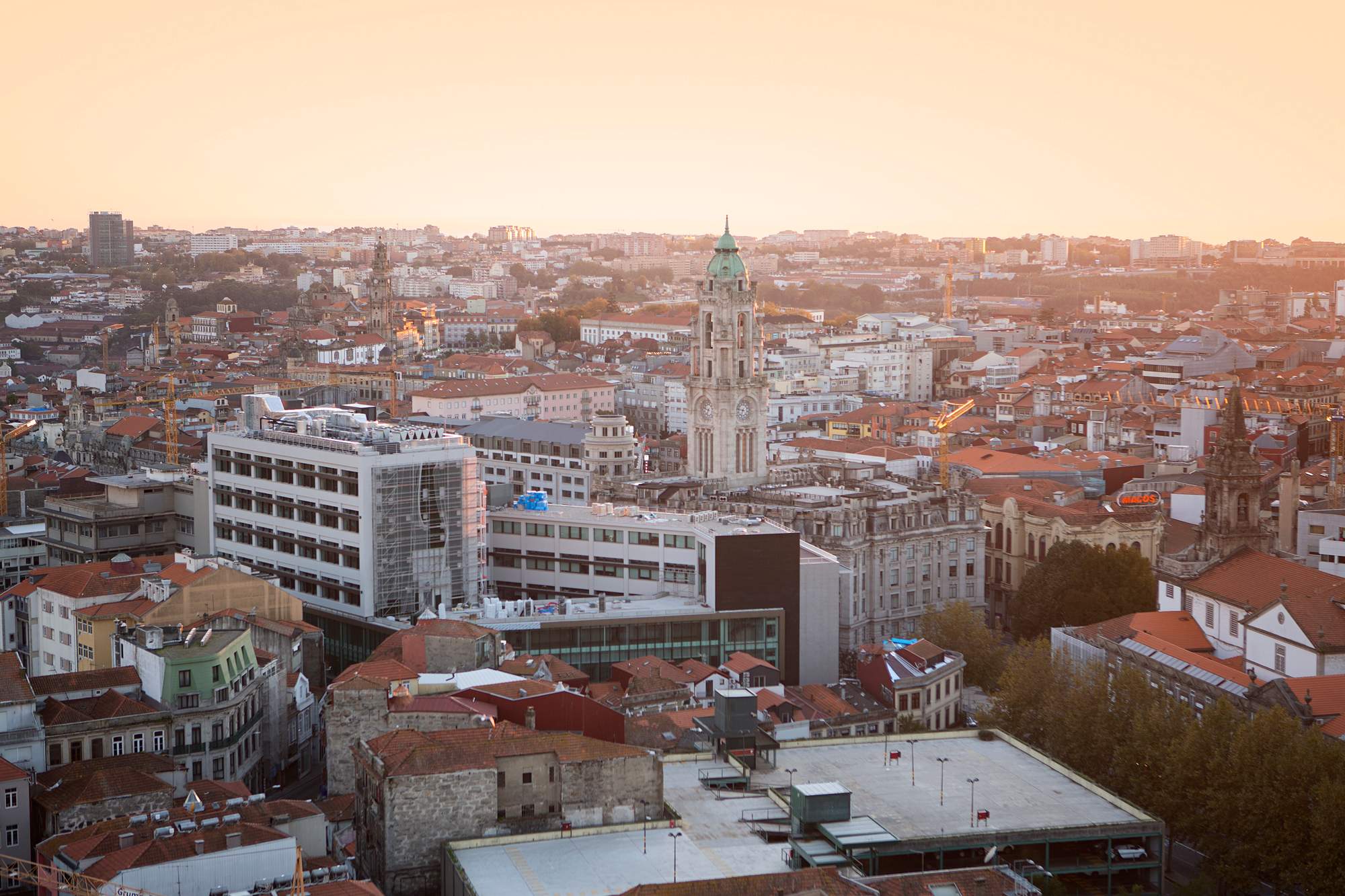 During 2020 many big-city dwellers thought about life in quainter, quieter spots with space to move around in and fresh air to breathe. The Forecast had already been considering the allure of a downsize when we launched our inaugural Small Cities Index 12 months ago. The idea was to profile the places that challenged our readers in the big smokes to consider a fresh start in a smaller place, without losing all the things that they love about urban life. In doing so, we championed well-connected cities that offer great business opportunities, a welcoming culture and access to nature. We also met citizens already living and thriving in these places.
Approaching this index again after a gruelling 2020 gives us a different lens through which to look at the subject. The world has changed but the aspects that enhance quality of life within our cities have not. We therefore believe that this index is more essential now, at a time when many of us are reassessing our lives and what we need from the places that we call home. With this in mind we have fine-tuned the metrics to take into account the lessons we've learnt from the rough-and-tumble 2020.
One aspect of small-city living that we're keen to stress is that a place works best when its civic leaders are closely connected to its people. In small cities these leading figures often enact change in a more nimble and meaningful manner than their counterparts in larger metropolises. When those in charge are able to move swiftly and confidently if things go awry, they can command trust and respect from their citizens. We also realised the importance of access to nature and green spaces – and how much better cities are when we can escape their concrete corners and wander into health-enhancing parks.
So for those looking to relocate, or maybe run for office or build a business in a upstart city, or even those who simply just want to learn some lessons about what makes a city work, we'd advise that you take heed of our rankings.
---
1.
(up from 9 in 2020)
Porto, Portugal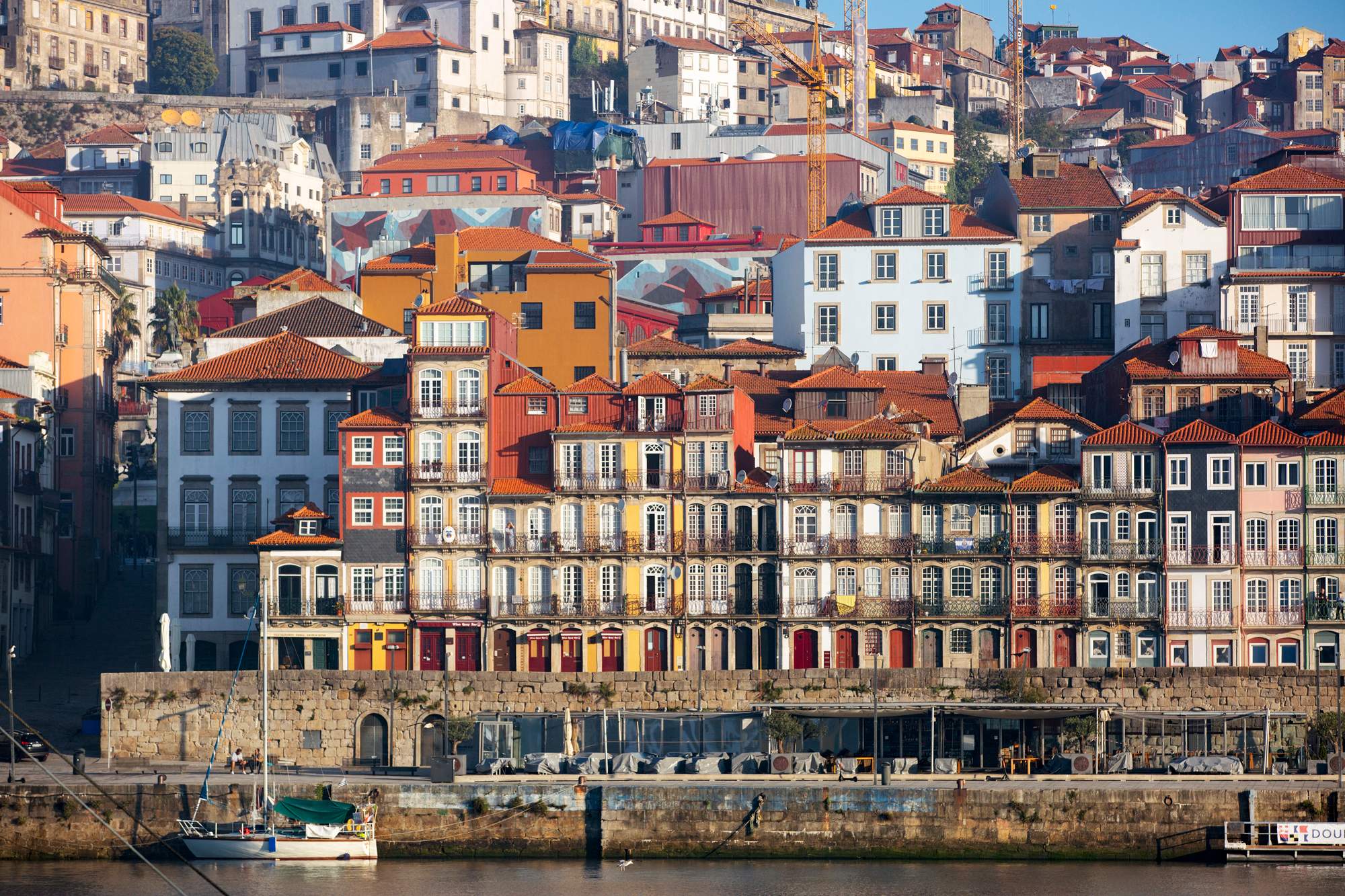 Any tripeiro (yes, people from Porto are nicknamed tripe eaters) will quickly and proudly list all of the reasons that their hometown is so different from Portugal's capital, Lisbon. From the outside the similarities are many – both are charmingly historic port cities with quick access to good beaches. But dig deeper and it becomes clear that Porto beats to its own pulse, completely independent from Lisbon's rhythm. Home to about 220,000 inhabitants, the city has always been Portugal's business heart, with many of the country's industries based around its perimeter. Porto citizens are known for their hard-working and matter-of-fact attitude yet being business-oriented here doesn't come at the cost of a sense of community and enjoying a glass of wine with colleagues over lunch.
A number of fashion and furniture manufacturers are found close to the city, which has helped Porto to develop into a thriving creative hub. Foreigners (many of whom received government support in acquiring a Portuguese EU passport) and tripeiros alike are setting up cutting-edge furniture and fashion outlets in old tiled buildings and once-derelict mansions that now host avant garde galleries. The plethora of cultural offerings in Porto reflects the affection of the city's inhabitants for all things arts and crafts. International designers have long sought Porto for its manufacturing capacity but increasingly they are choosing to move closer to their supply chains, giving this small city a can-do, cosmopolitan feel.
Porto is small but it has big-city ambitions, with the advantage that most of its action happens within a compact radius of medieval winding streets that are easily walkable from top to bottom. But should all that port wine and balmy weather go to your head for any reason (and we don't see why it should), you can easily catch a train to Spain or head down south – and the international airport is just 20 minutes drive away.
---
In 2021 we've reconfigured The Forecast's Small Cities Index by focusing on settlements of fewer than 250,000 people that offer incredible quality of life and are led by smart, trustworthy leaders. They must also have all the other assets that make any city tick, whatever its size: buzzing nightlife, great business opportunities, welcoming populations and good connections to the wider world.
Tipping the scale
Tasmanians, for example, might be a bit sore that Hobart has fallen from our rankings. But we've made a few tweaks to ensure that we provide a meaningful index in changing times. Here are the key factors that came into play:
1.
Accessibility
A few places were knocked back due to our emphasis on accessibility. For instance, new entrant Wellington in New Zealand might have ranked higher if it were easier for international travellers to get there directly. That said, we've still covered the little spots in big nations that those feeling a little landlocked should consider.
2.
Mayor factor
We've upgraded the importance of a good, progressive mayor in these rankings by highlighting the power of those providing everything from the best urban infrastructure to reassuring leadership during hard times.
3.
Warm and welcoming
Anyone who is relocating wants to be embraced by their fresh home's community and feel integrated. The best small cities are internationally minded and provide this in spades.
4.
Green ambitions
Parks and well-appointed plazas improve the mental and physical wellbeing of city dwellers. We've considered the green factor through access to nature, environmentally thoughtful infrastructure and a sustainably minded population.
5.
Business opportunities
A downsize shouldn't mean a downgrade in salary or missing out on an interesting career. We're promoting cities that are hubs for industries and ambitious in their business mindset.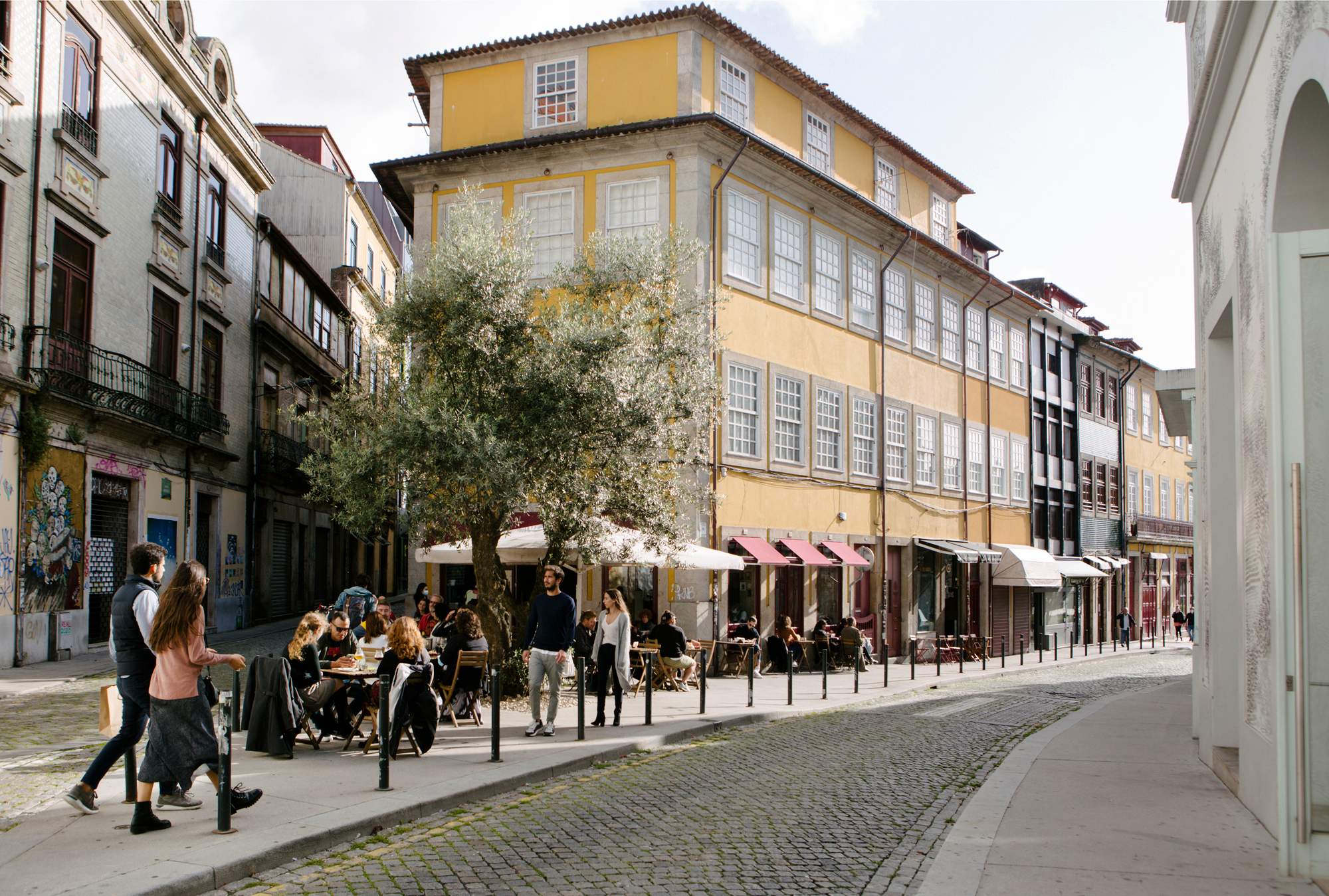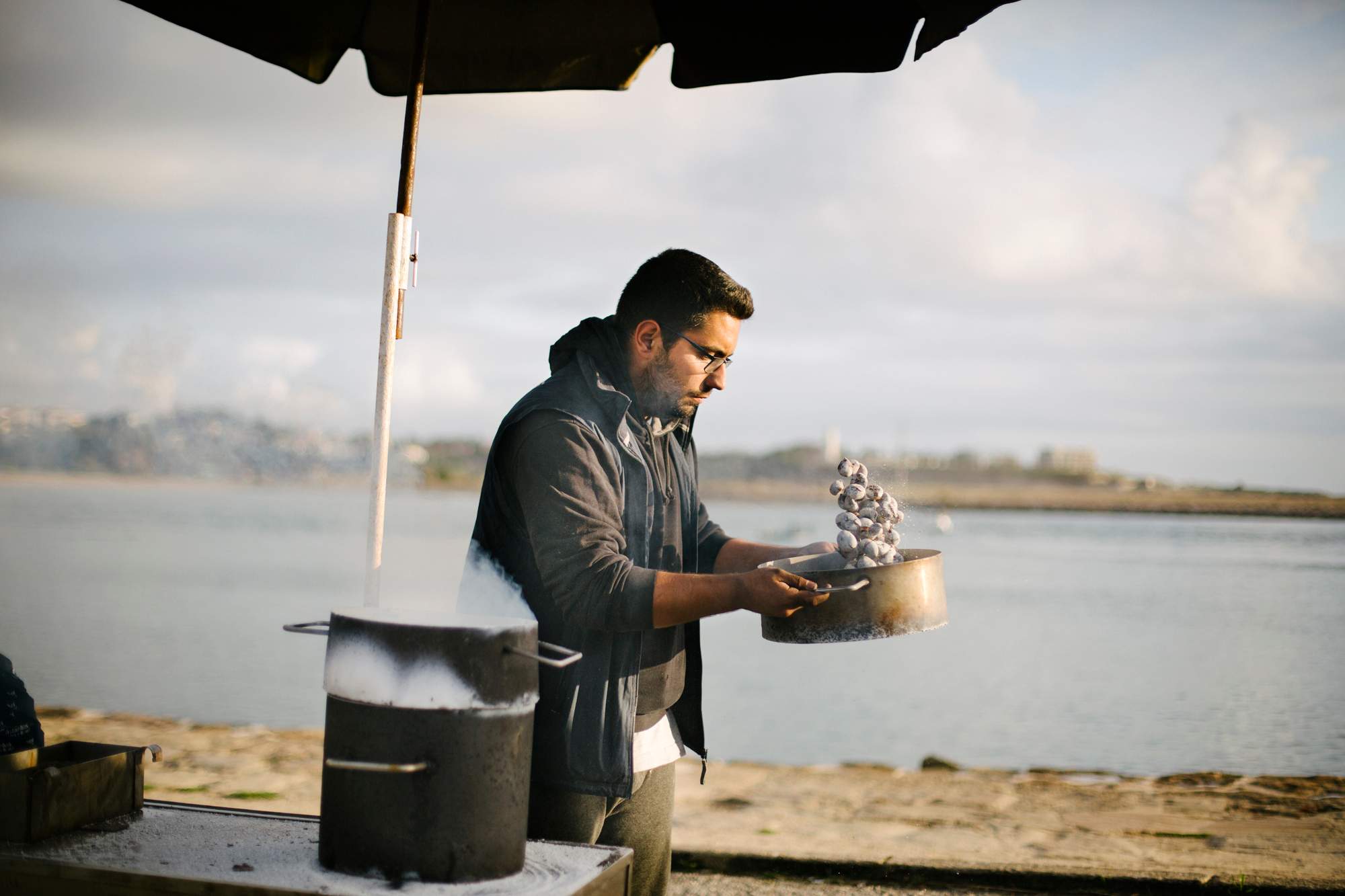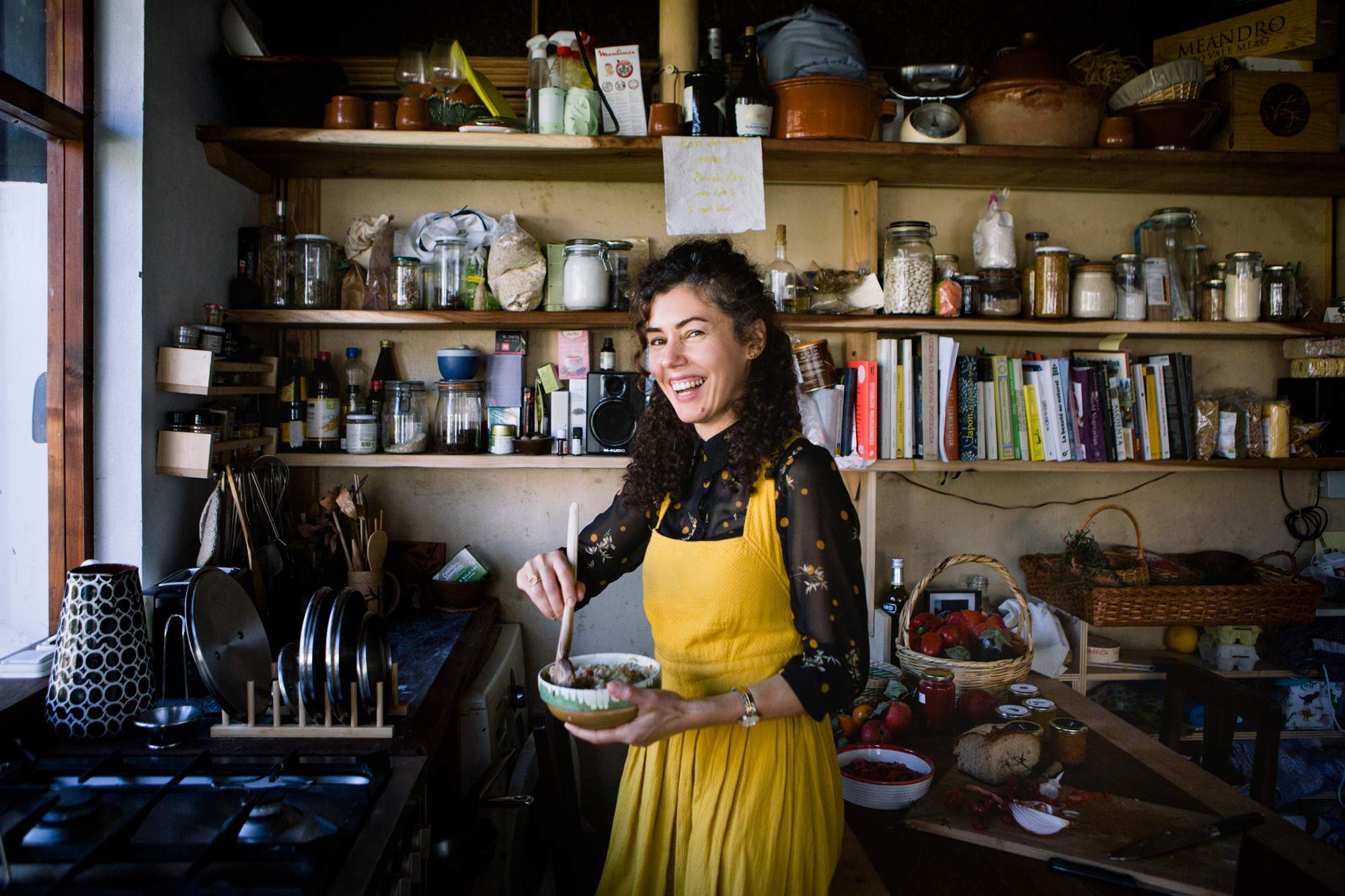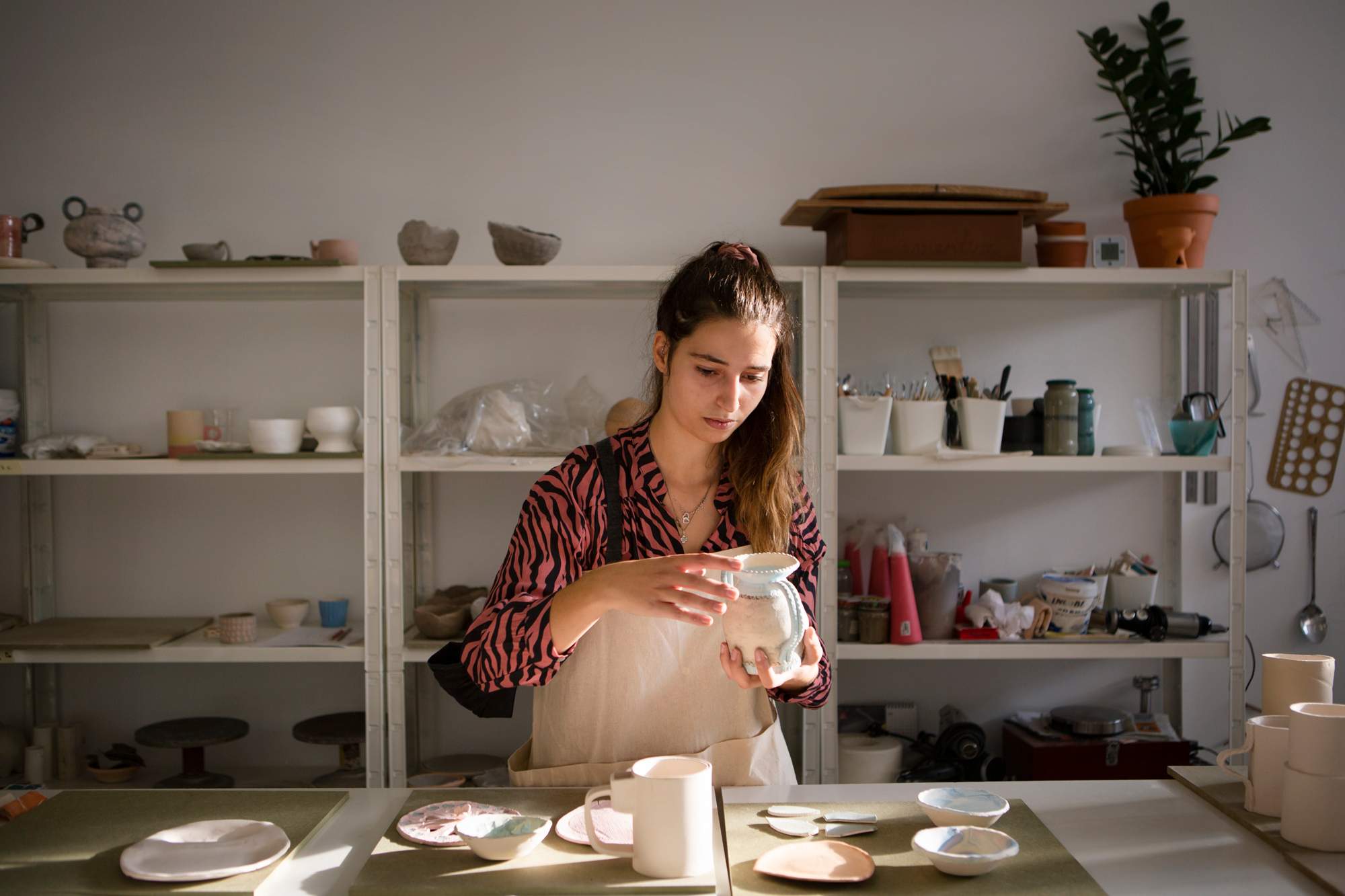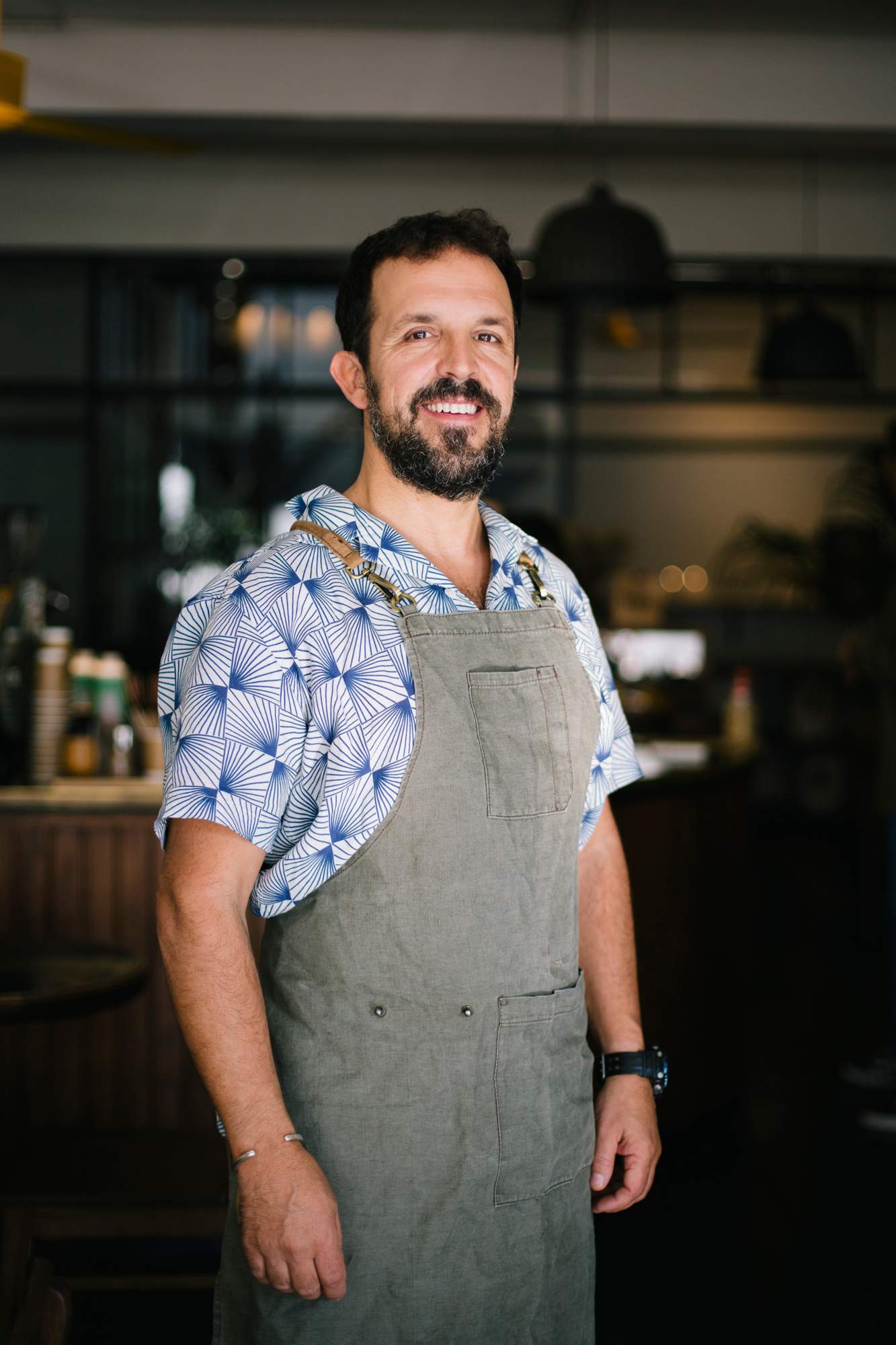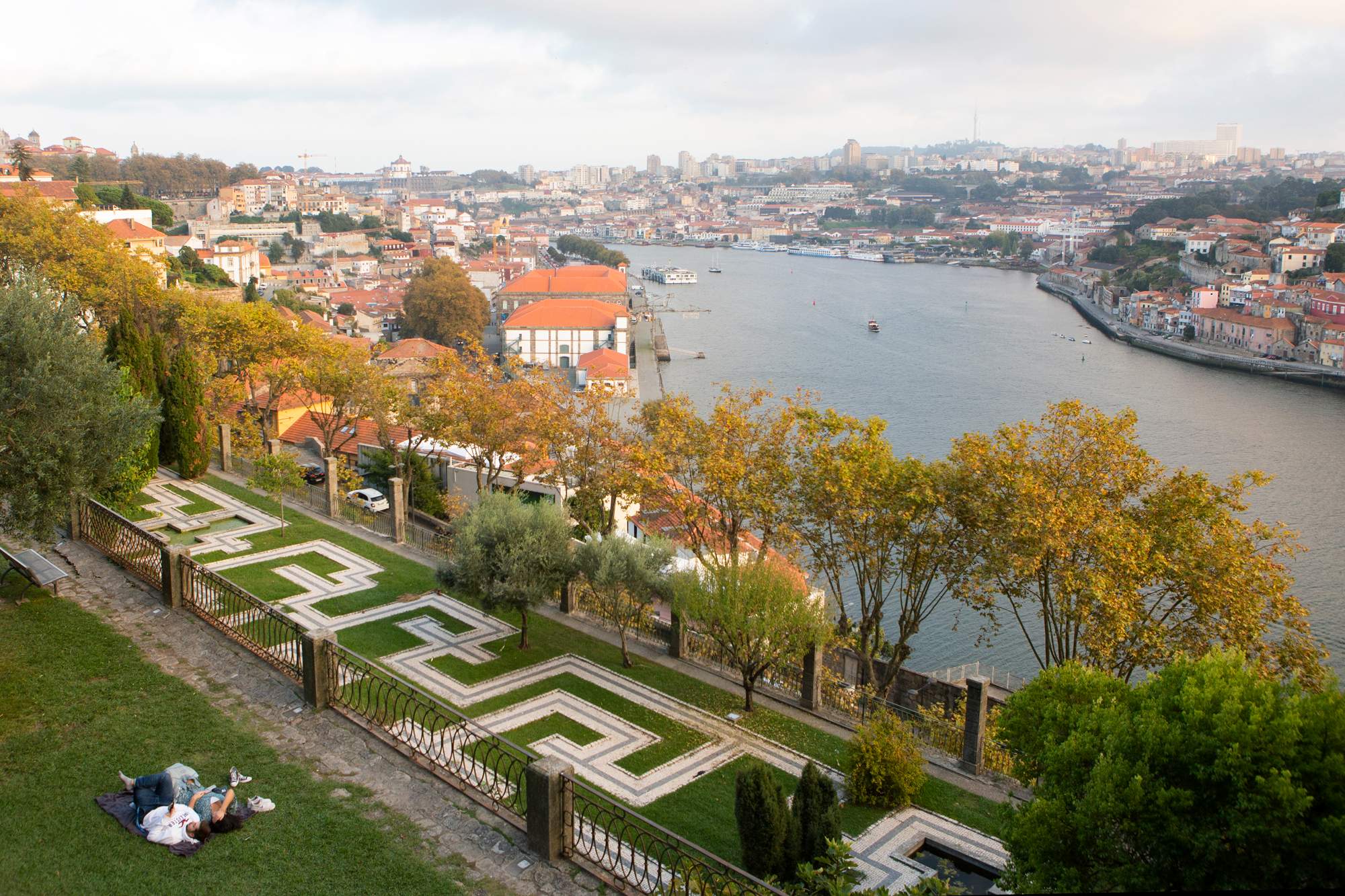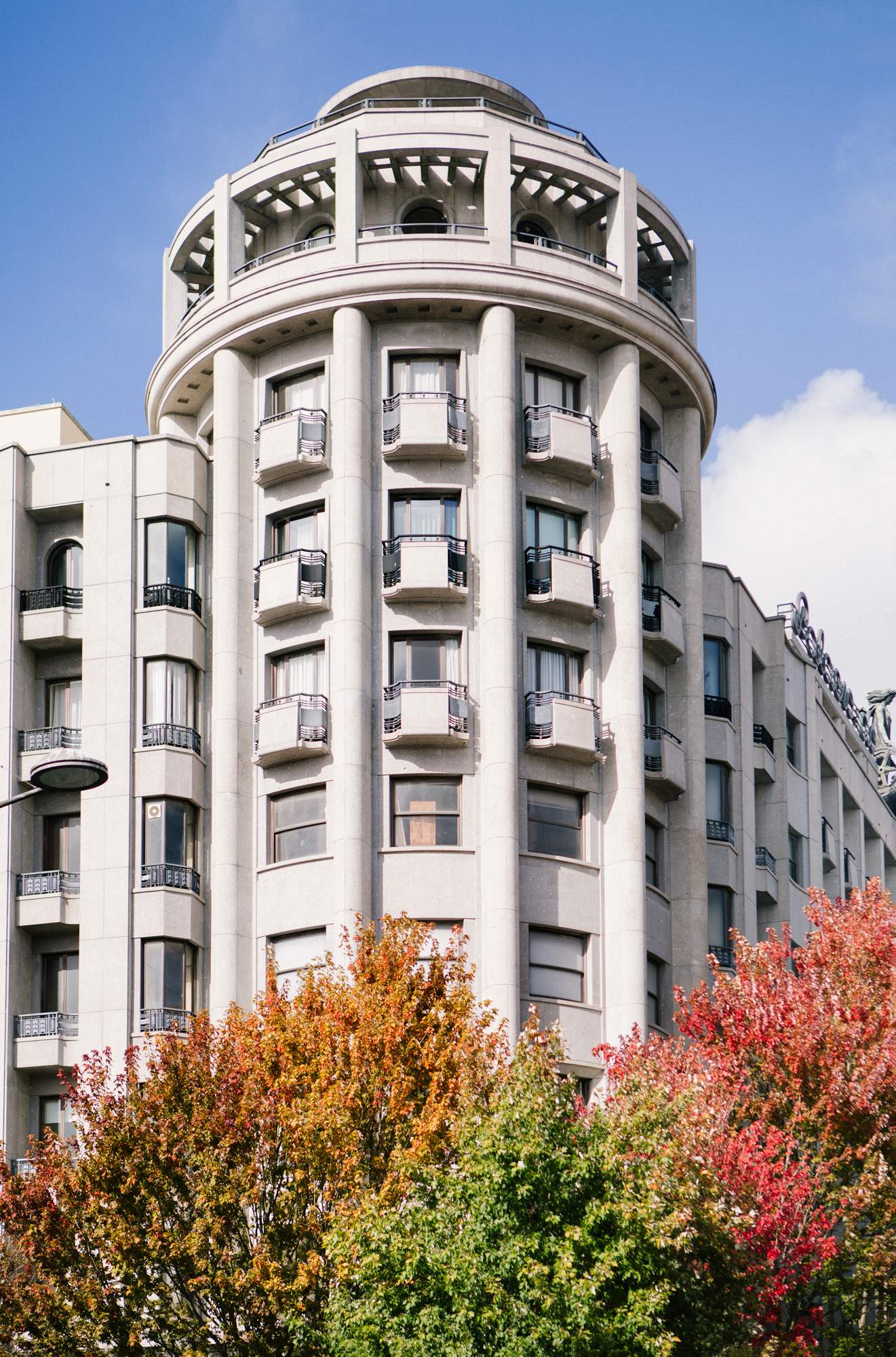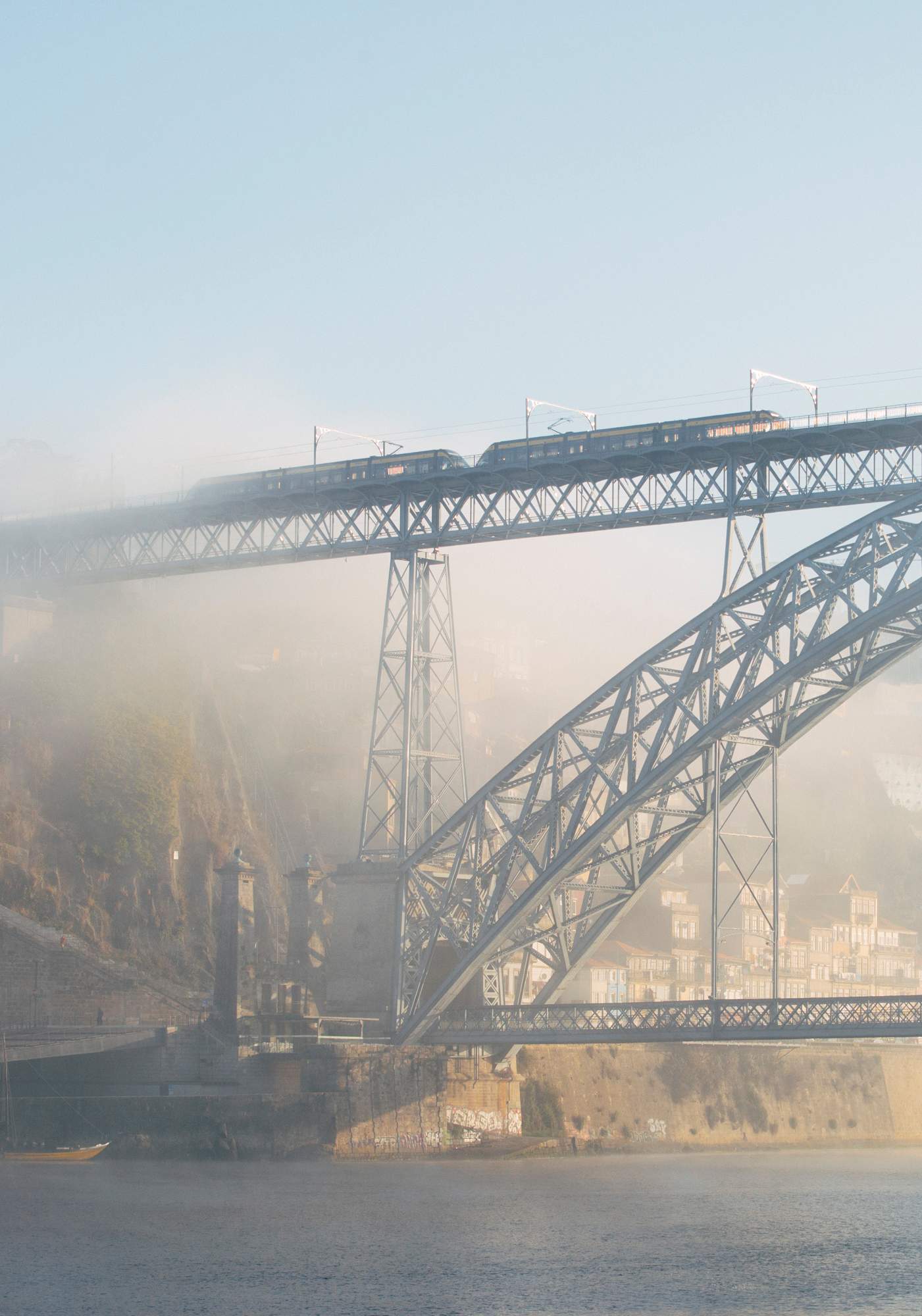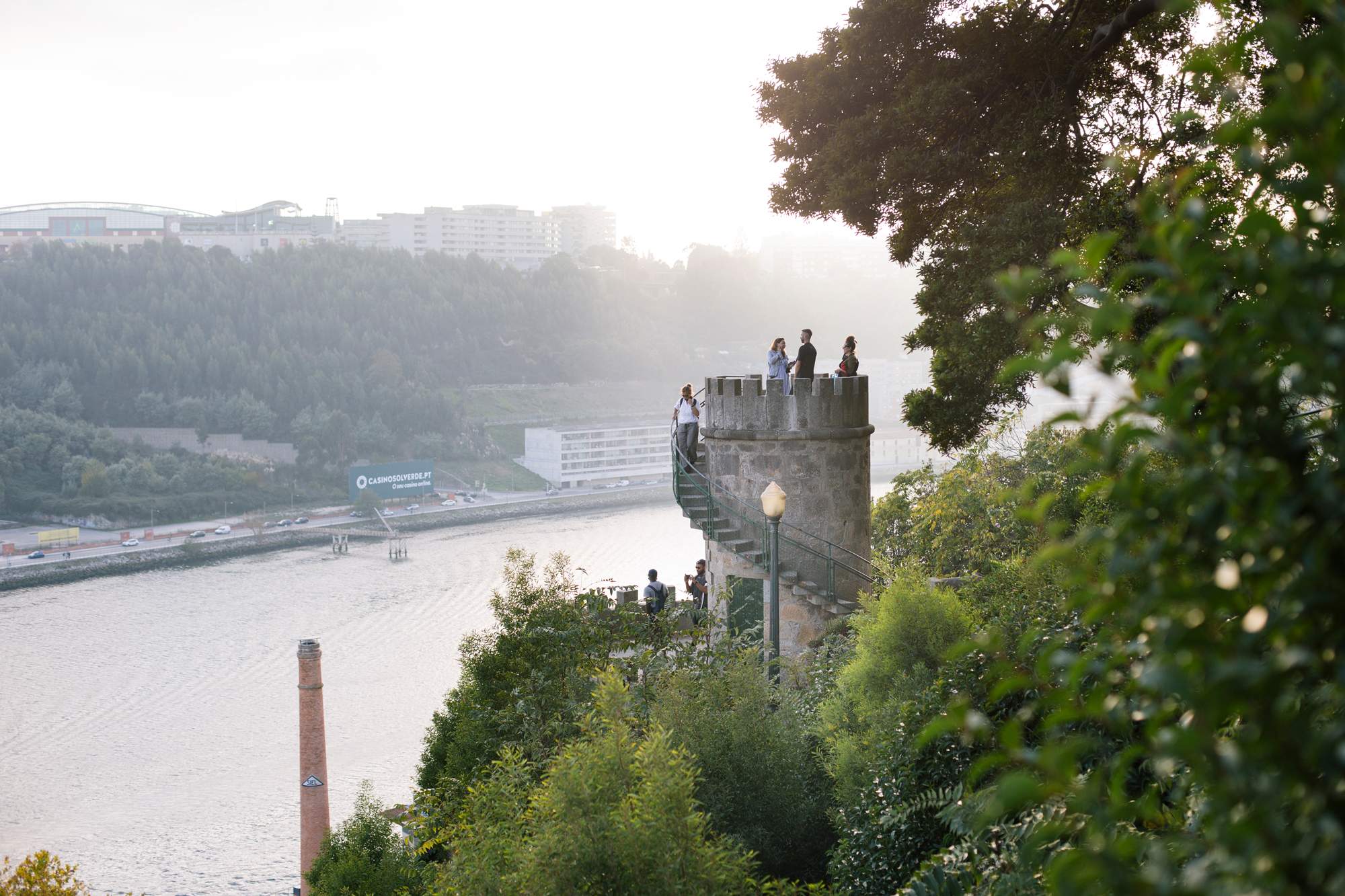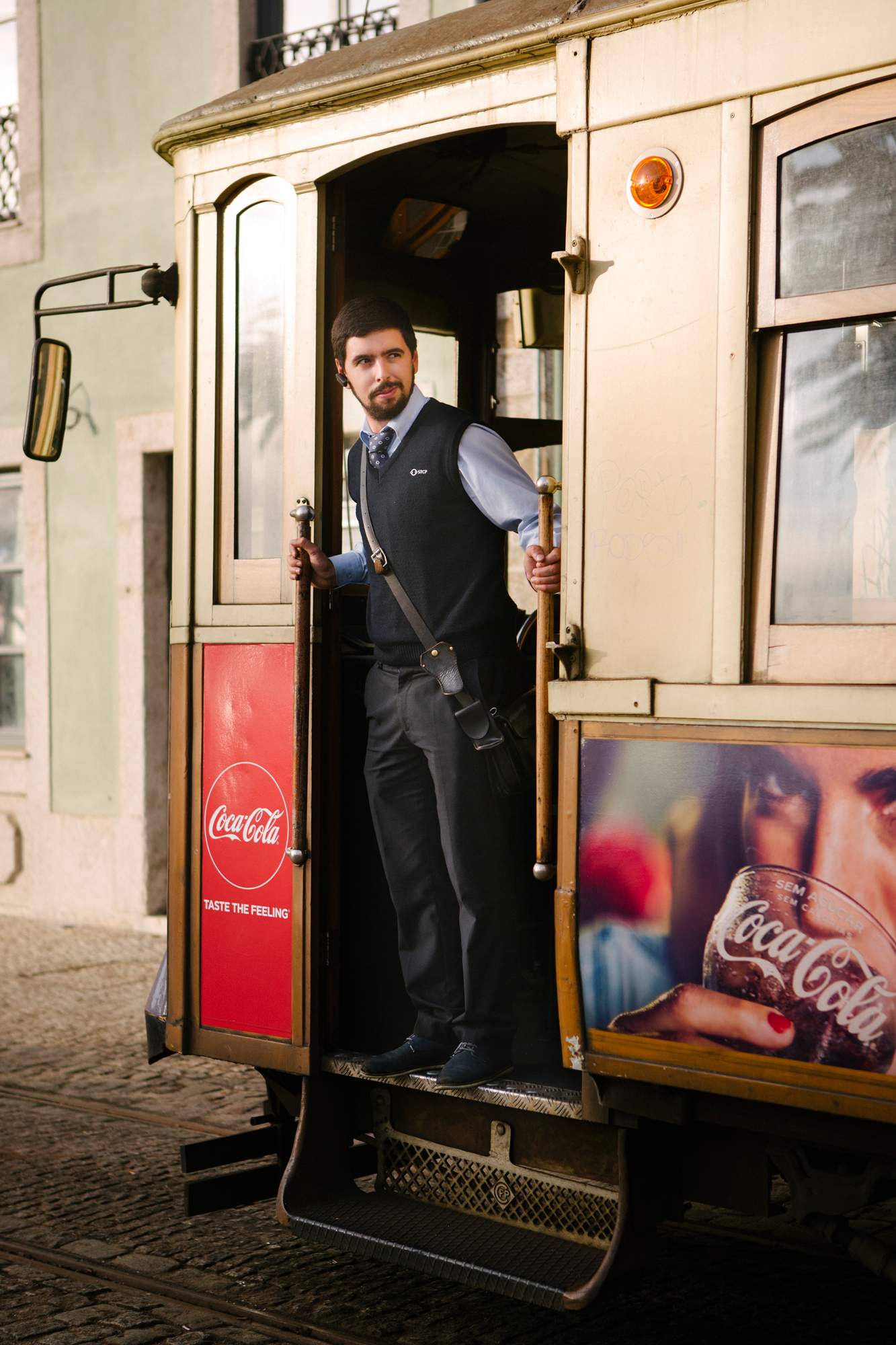 Good for? Strong leadership.
Porto's mayor, Rui Moreira, who has been in office since 2013, is appreciated for his staunch defence of the city. He's always quick to remind politicians that, although the seat of government is in Lisbon, Portugal's northern region is the main contributor to the country's economy.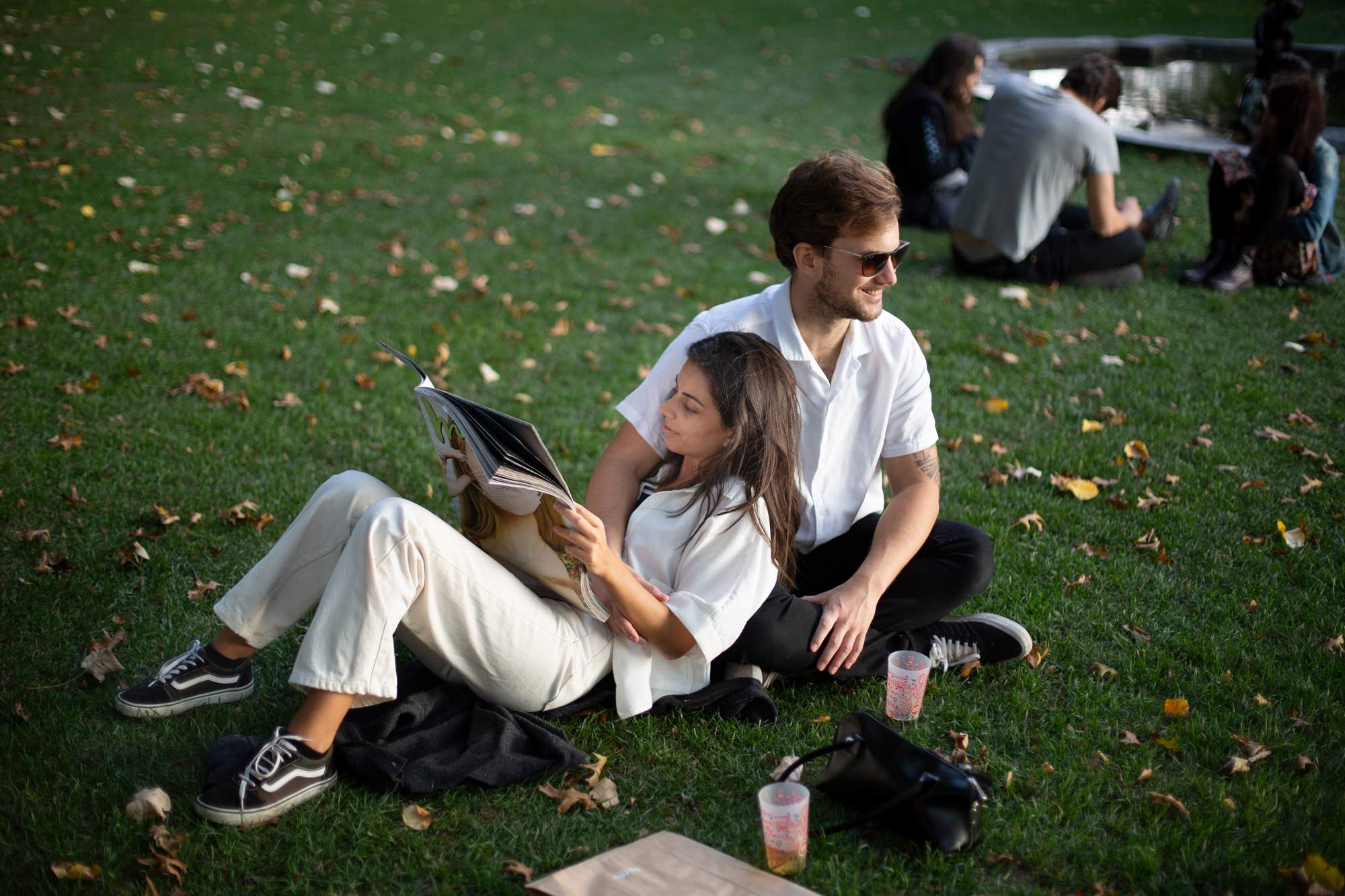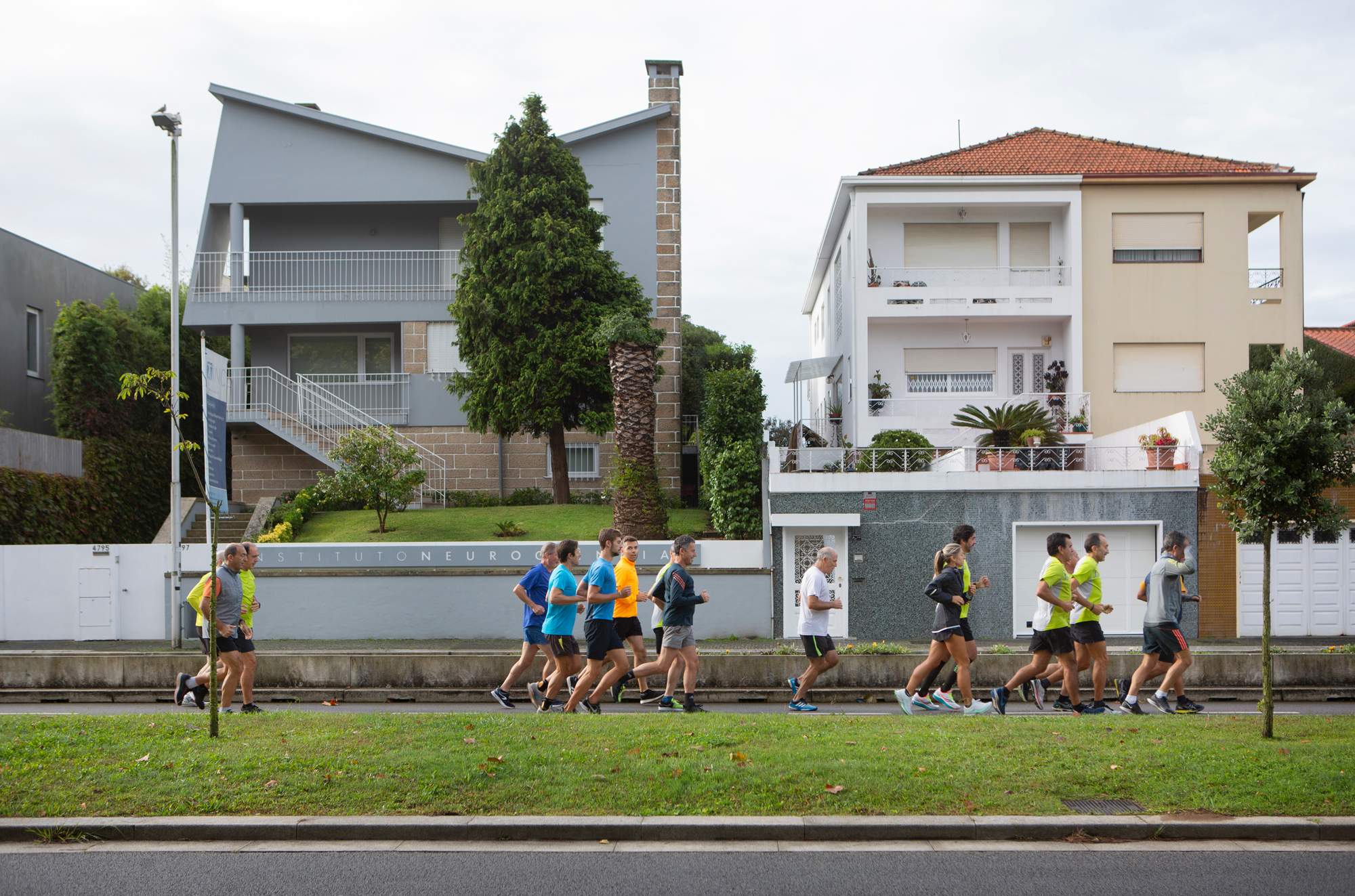 ---
2.
(new entry)
Leuven, Belgium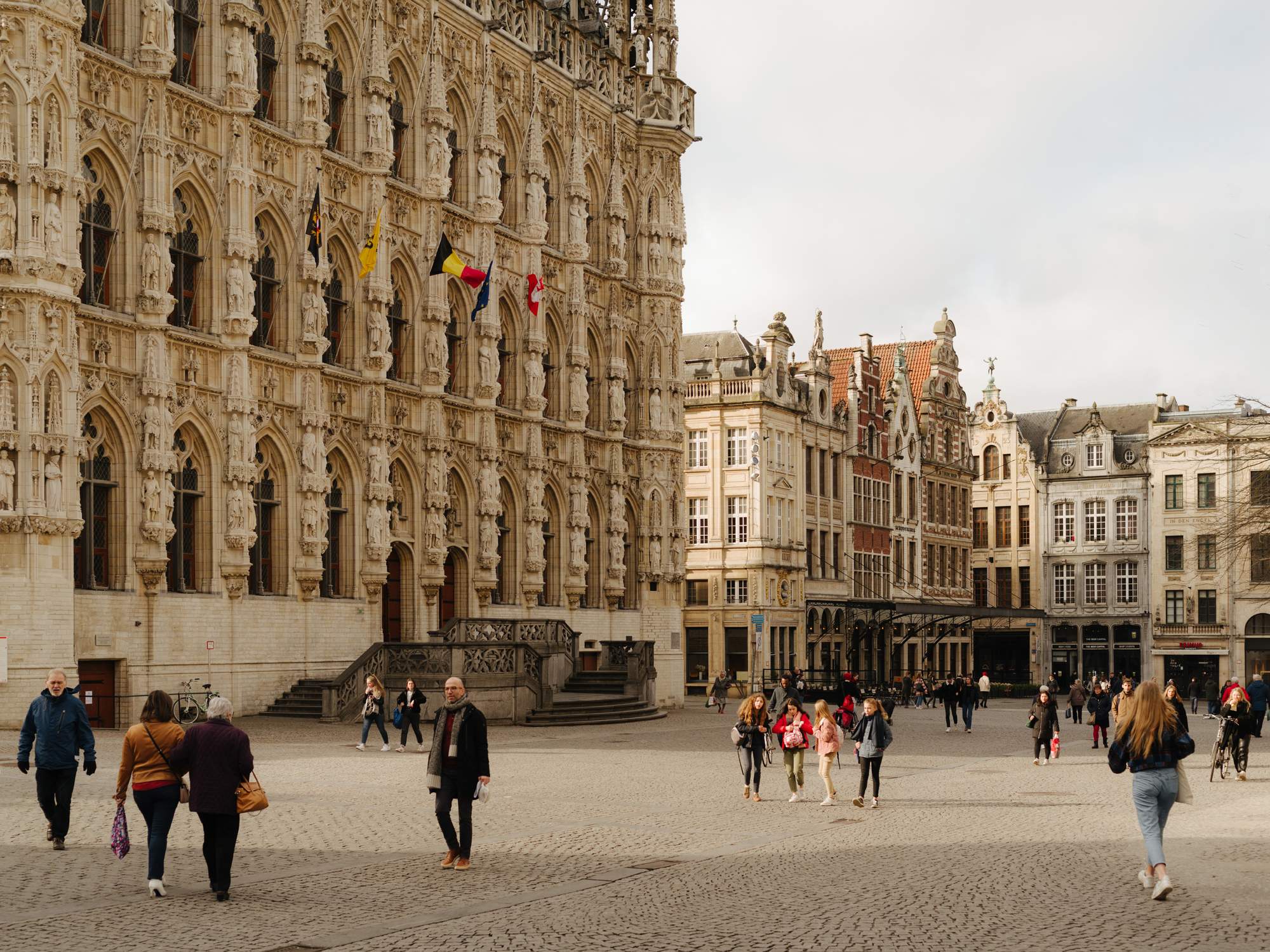 Although Leuven is only a 20-minute train ride from Brussels and the capital's international airport, this picturesque Belgian stad of 100,000 inhabitants feels nothing like a sleepy suburb of the capital. Perhaps it's the young, globally minded population that makes Leuven – home to one of the oldest and most renowned universities in Europe – wonderfully vibrant year-round. The world-class beers (Stella Artois among them) that pour out of the 30 or so breweries in the vicinity also contribute to Leuven's outgoing nature.
Nightlife and education aside, the innovation and technology sectors are thriving, attracting professional talent well beyond university age for work opportunities and industry events, such as the And& innovation festival. The town's residents cover 171 nationalities, leading city hall to launch the International House Leuven centre, which aims to provide expats and their families with support on housing, social integration and job opportunities. Regular information evenings and guided city walks help newcomers find their bearings, while English is widely spoken throughout the town – it's taught to children from a young age.
Many of the people-focused initiatives such as these are the fruit of Leuven's progressive mayor, Mohamed Ridouani, whose ambitious urbanism policies and strong ideas on sustainability helped the city to win the European capital of innovation award in 2020. During his time as mayor and previously deputy mayor, Ridouani has initiated an positive mobility plan to clear the city centre of cars by creating pedestrian zones and new cycle lanes, and investing in a better bus network. The number of journeys made by bicycle rose by 32 per cent in just a year, making for cleaner air and a safer environment for children and the elderly to roam around.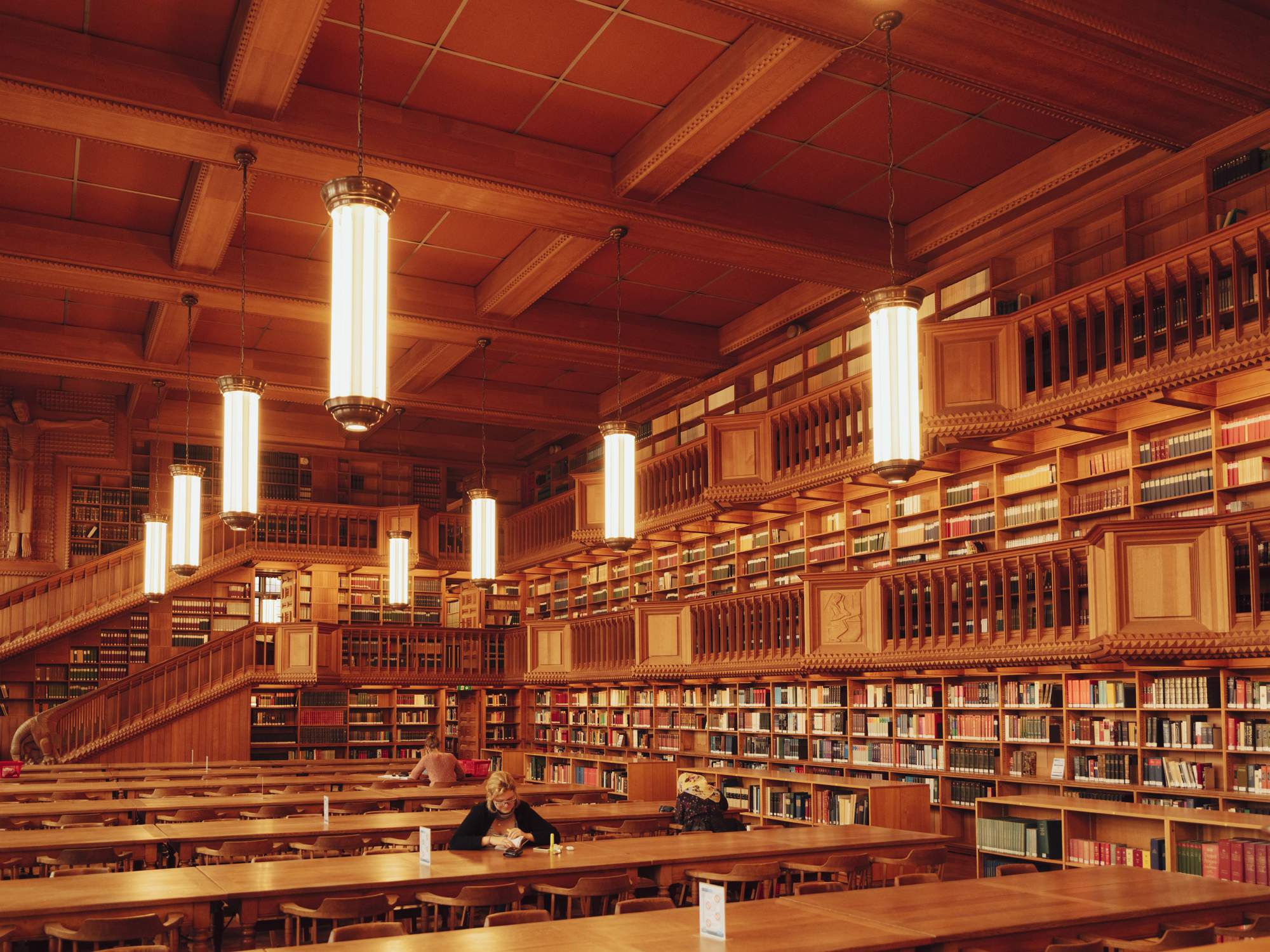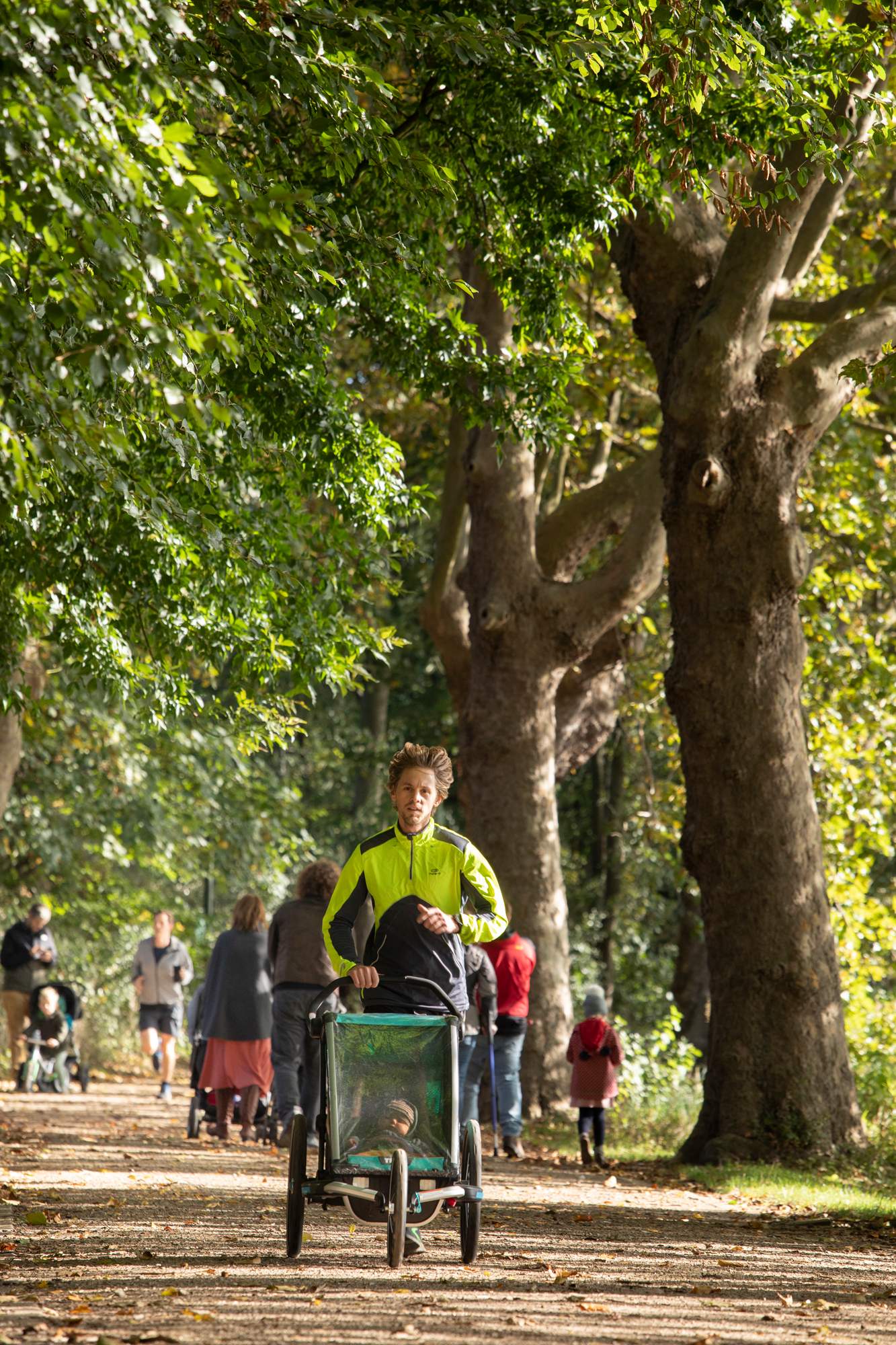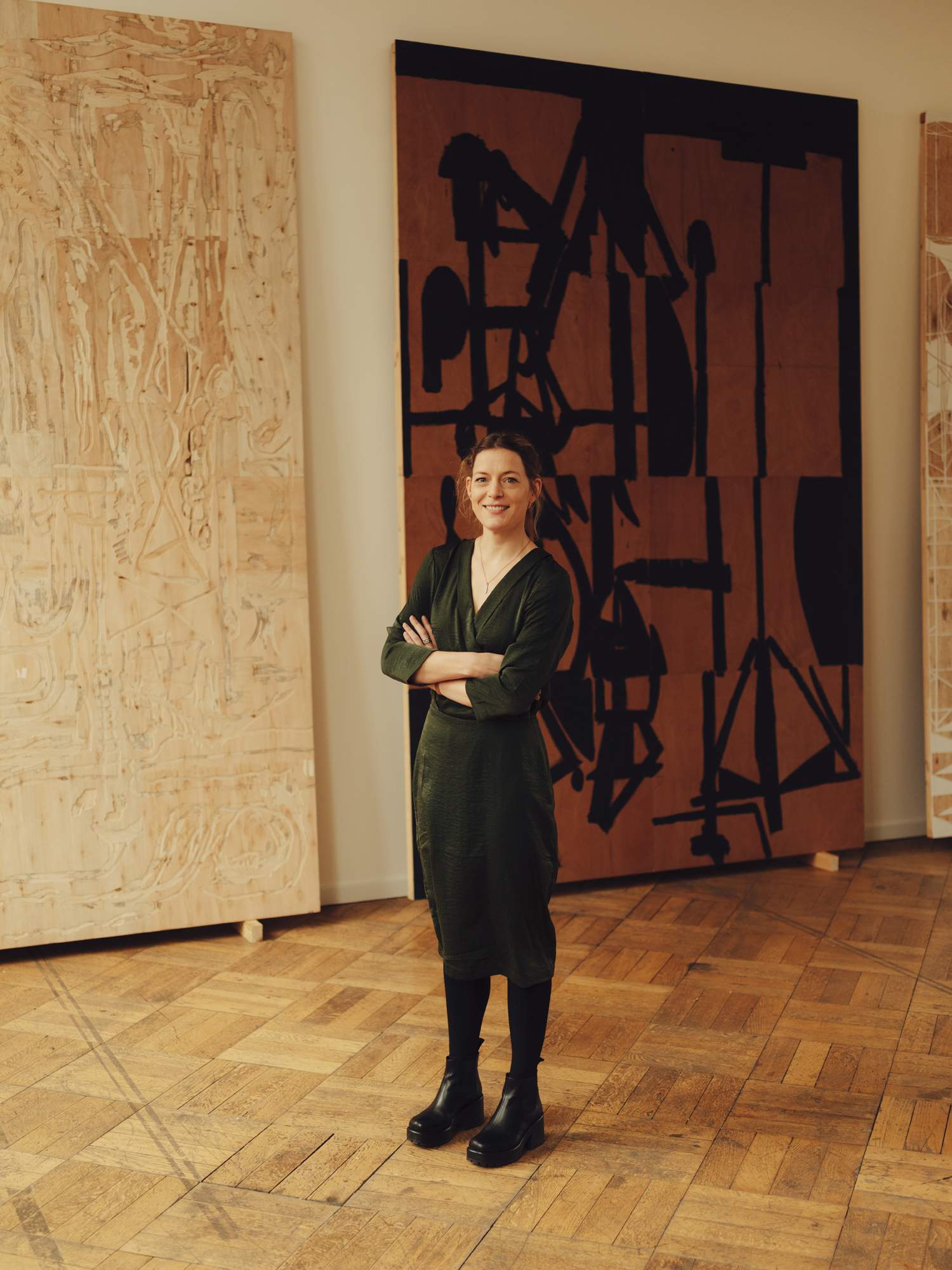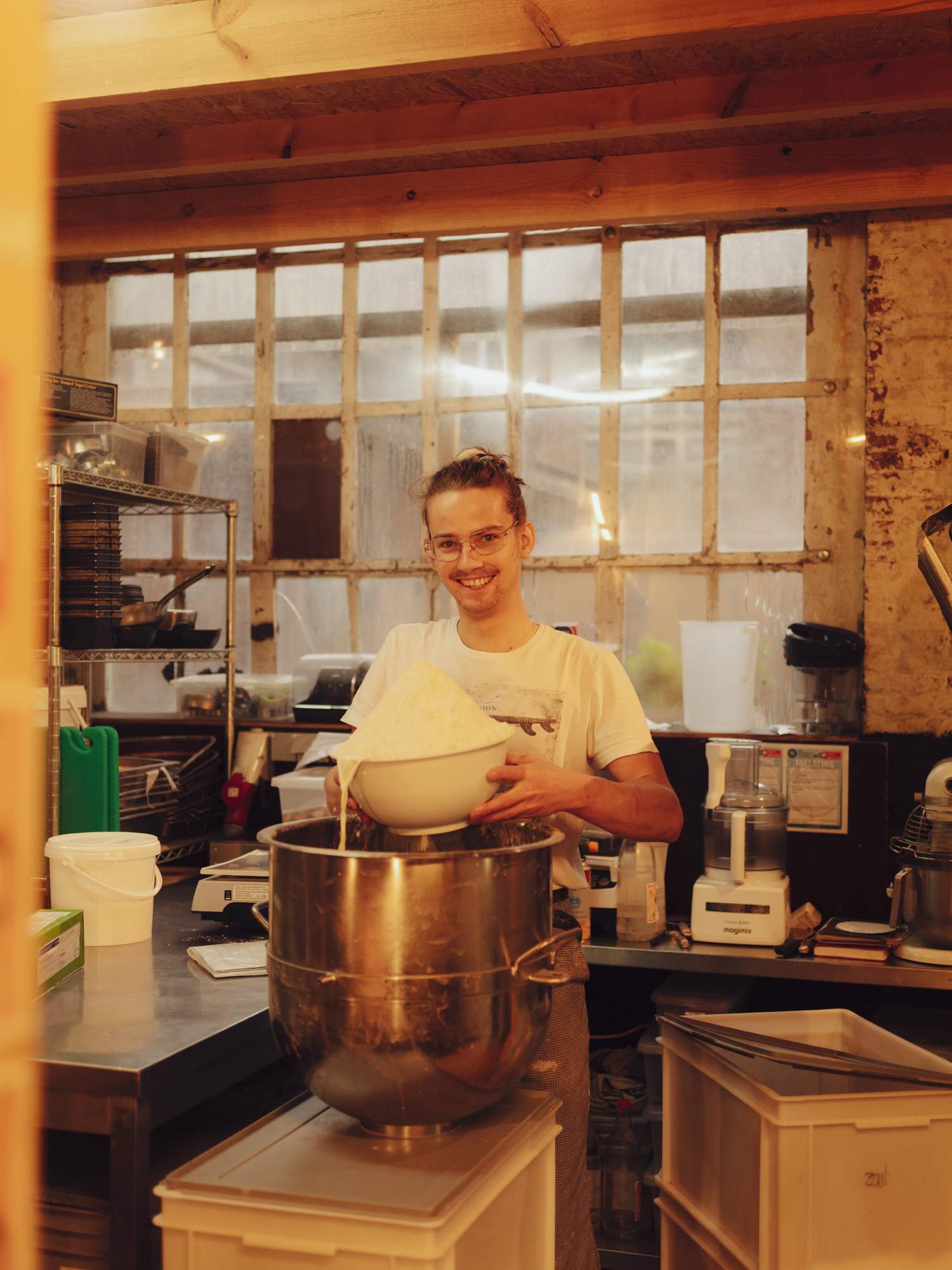 Good for? The environment.
The city-government-endorsed Leuven 2030 initiative brings together more than 600 organisations, businesses and citizens to help provide a plan for the city to cope with the effects of climate change.
3.
(new entry)
Itoshima, Japan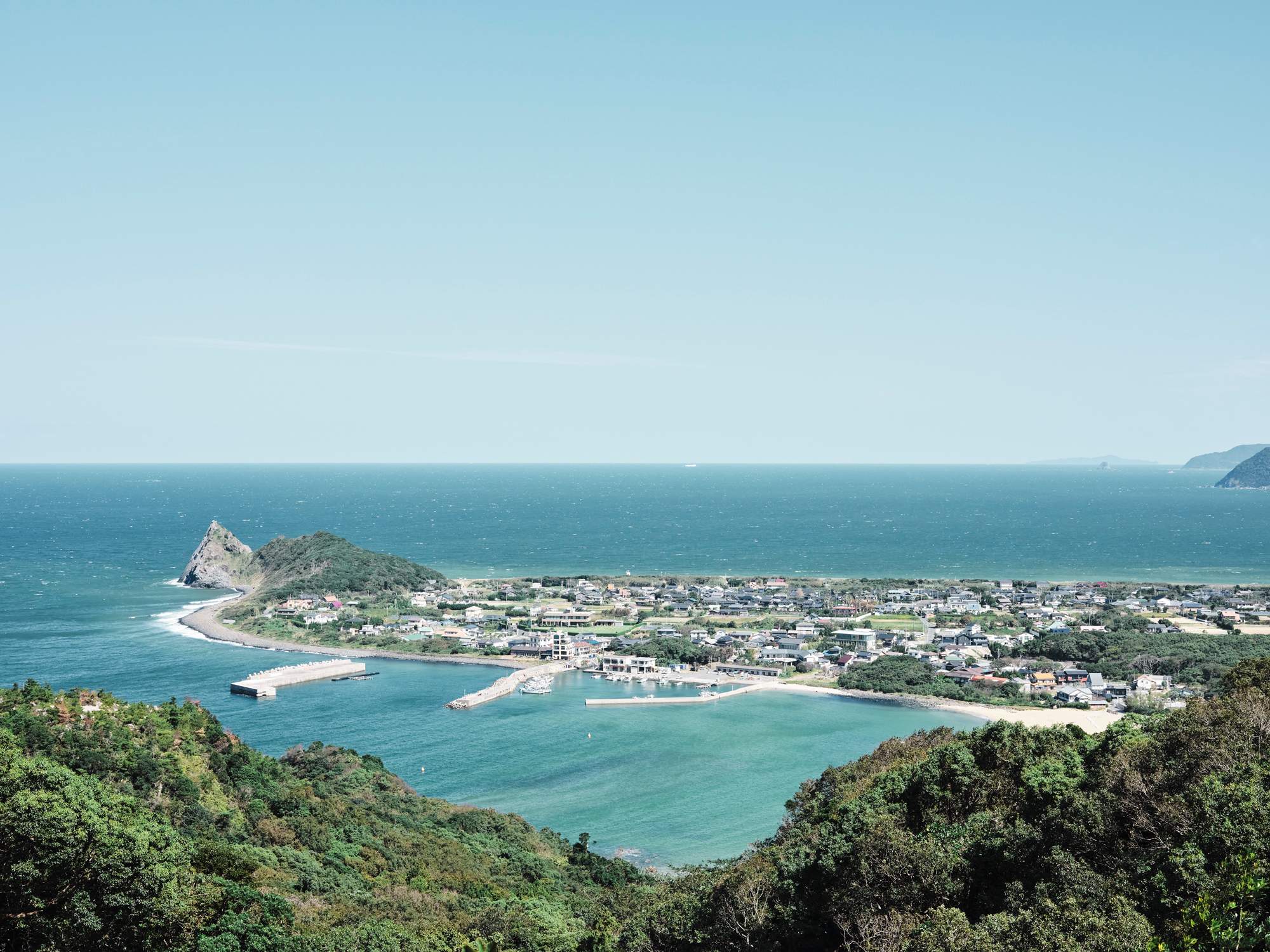 Situated on a peninsula on the western edge of Fukuoka prefecture, Itoshima is a city of about 100,000 people that offers an excellent quality of life due to its spectacular access to both nature and urban life. The fine location has helped it to forge one of the region's best agricultural scenes, known for its Itoshima-branded pork, beef and chicken, as well as its organic farm produce. The city sits next to the Genkainada Sea, which provides delicious and inexpensive seafood. Explore the city and you might stumble across a saké- or salt-maker – in fact it's more difficult to think of what Itoshima doesn't produce. Young farmers and small businesses are thriving here.
Itoshima has a strong sense of community and its citizens are open to outsiders, which has helped to attract creative minds to come here and launch interesting businesses. Woodcraftsman Wataru Sakai moved to Itoshima in 2011. "When I was in university in the early 2000s, Itoshima was much more rural," he says. The city government's subsequent investment in putting Itoshima and its craft culture on the map has lured people to both visit and relocate. "Now buyers from Osaka and Tokyo come here," says Sakai.     
A quick bike ride from the city centre around the Maebaru area draws cyclists to open roads for some recreational (or more serious) journeys. On the shore, Nigino beach is a surfers' paradise, while Mount Tateishi is a popular hiking spot that provides a breathtaking panoramic view. And all of this is a mere 35-minute drive away from the bustling city of Fukuoka and its international airport.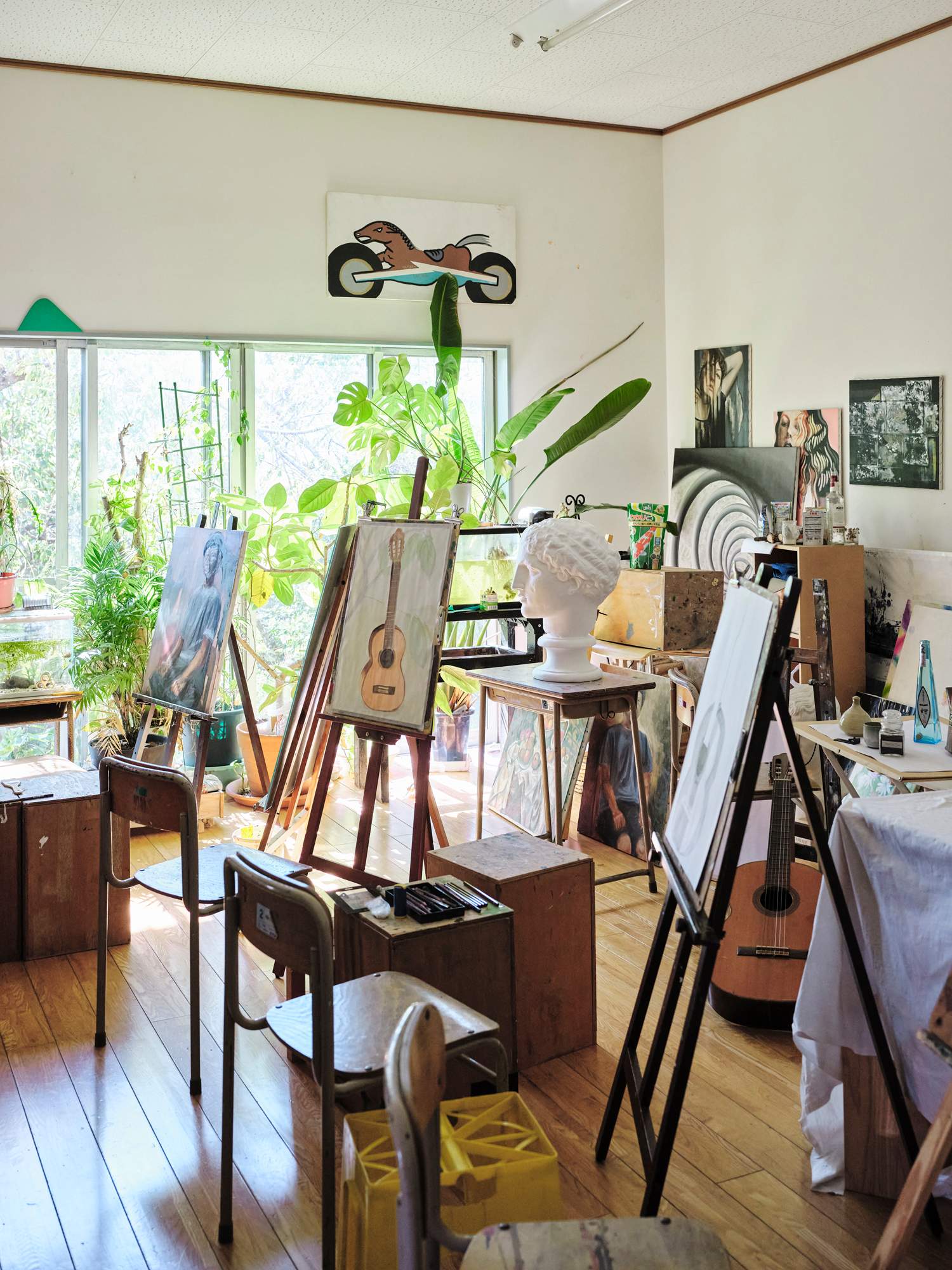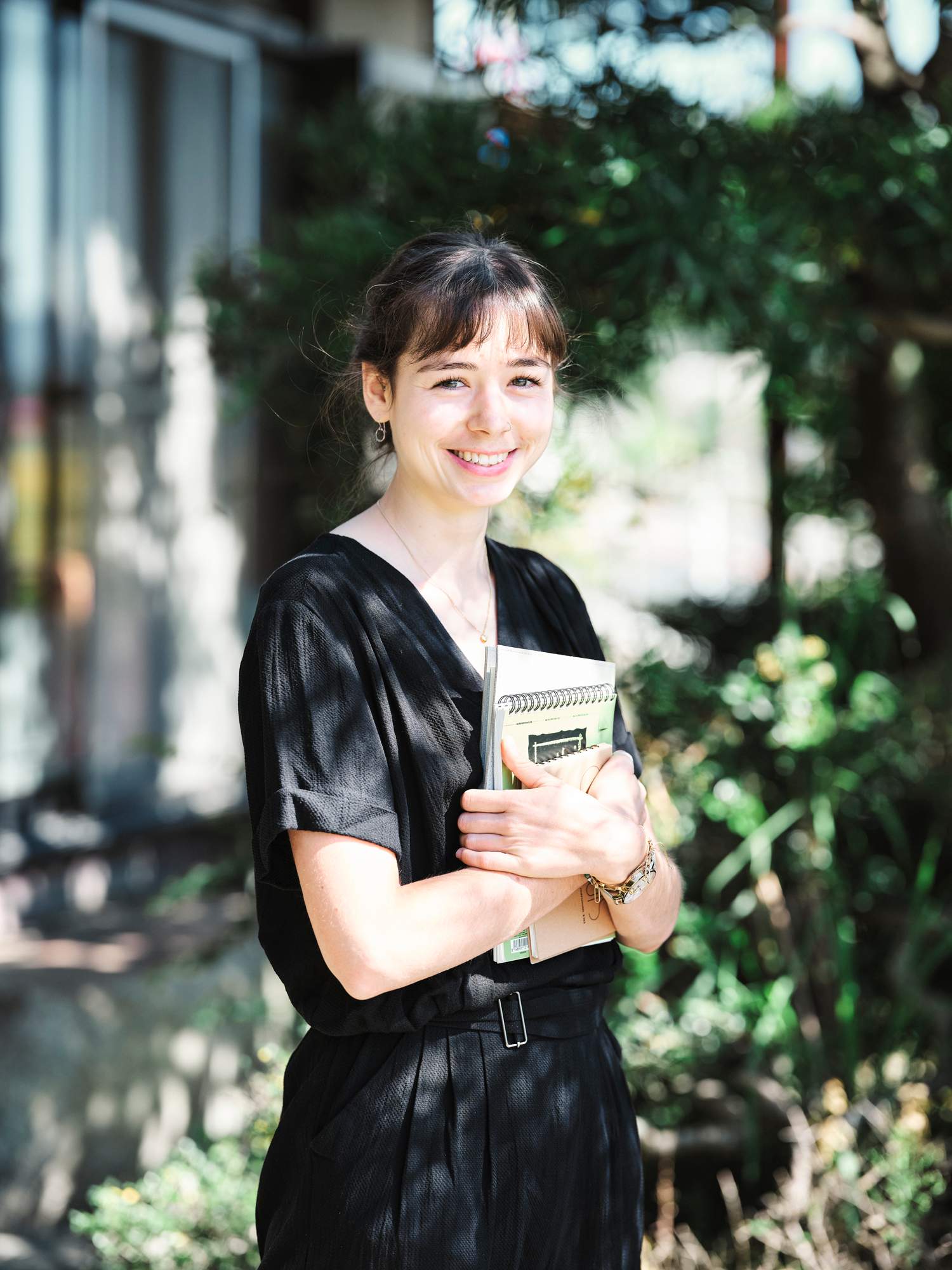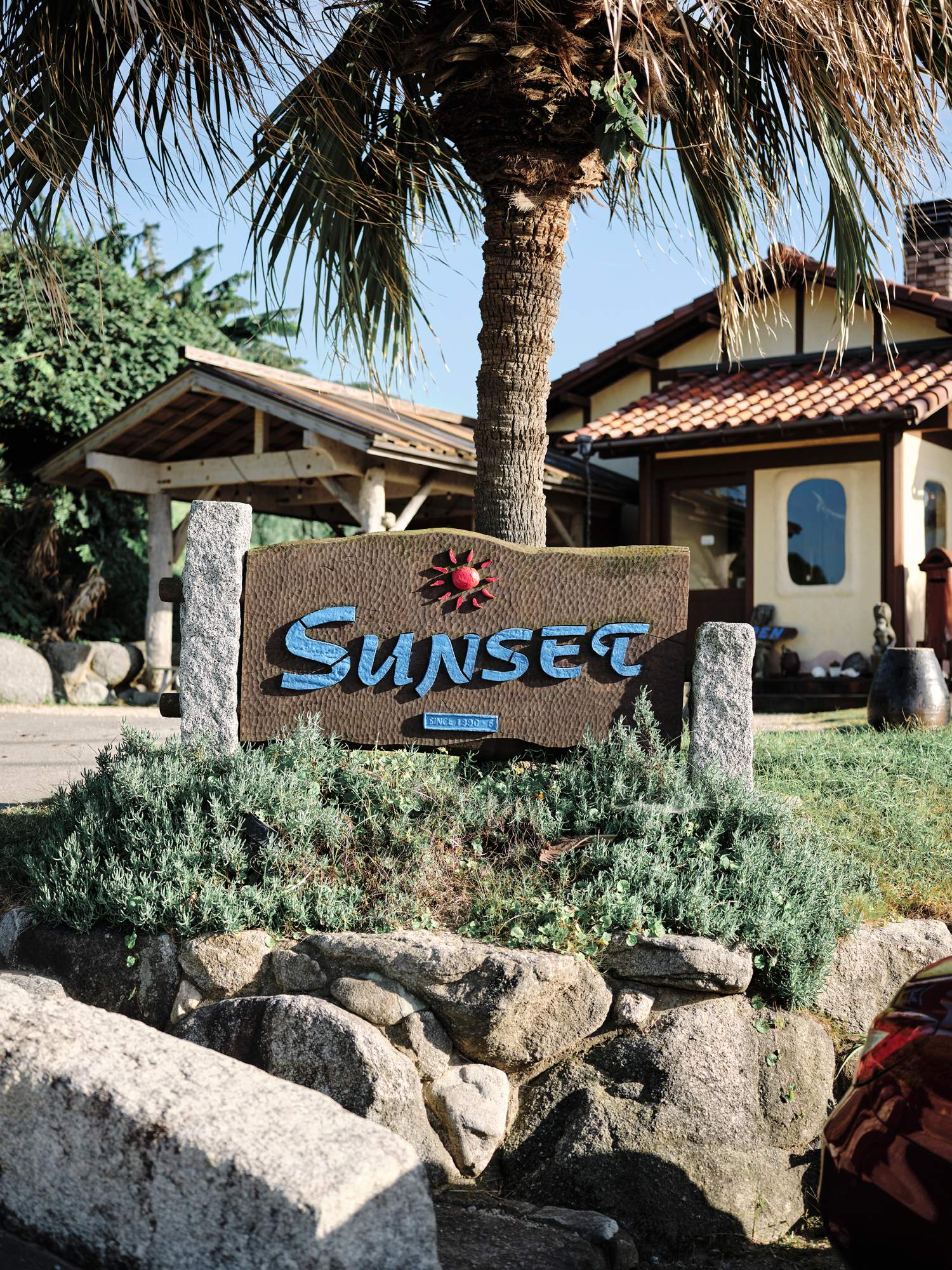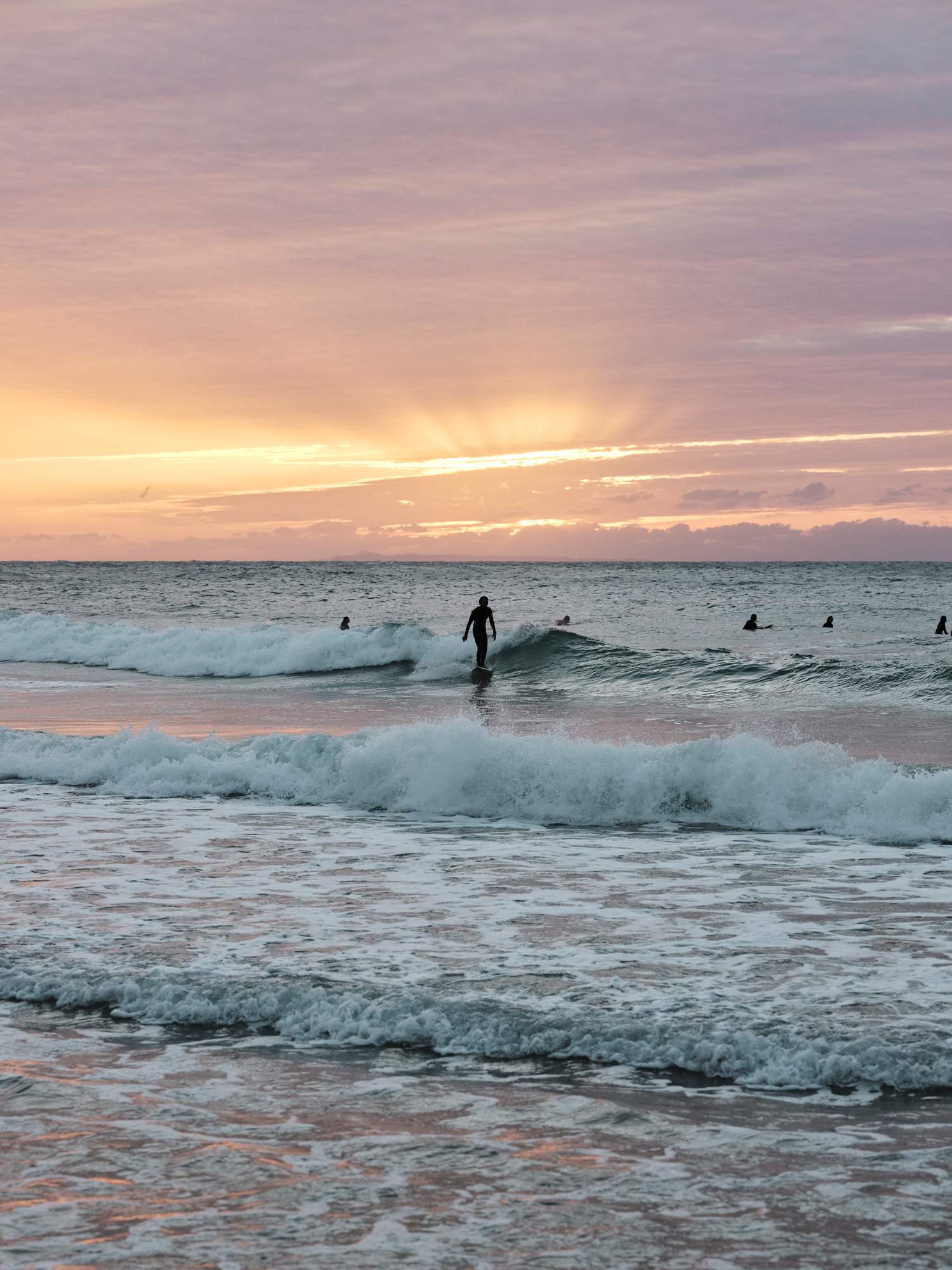 Good for? Versatility.
Some people call Itoshima home and commute to the neighbouring city of Fukuoka; others base their businesses here. The city is an excellent choice either way.
4.
(new entry)
Lucerne, Switzerland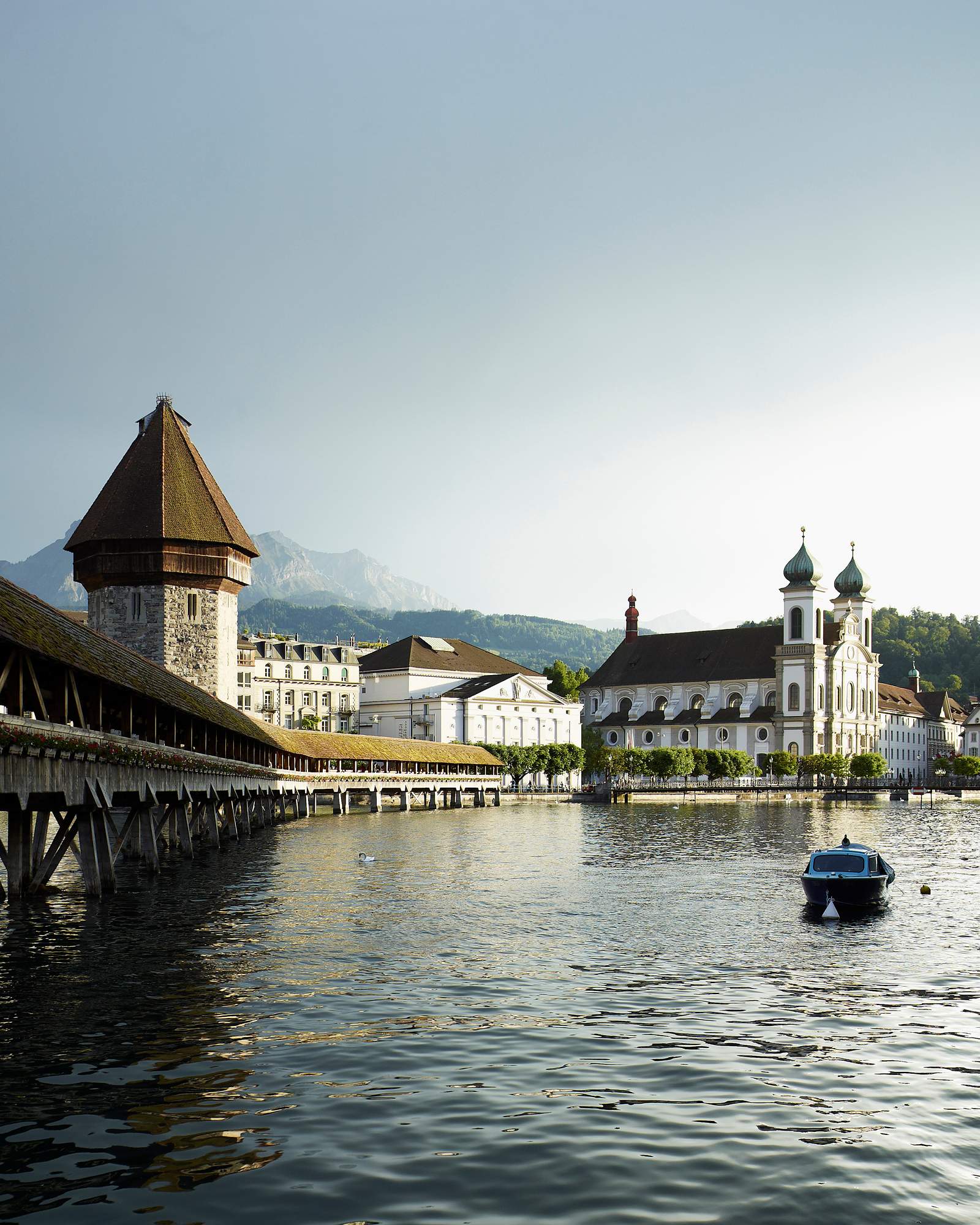 Lucerne's residents are said to be the happiest in Switzerland and for good reason. Perched on the west of its eponymous lake, the city offers towering mountains, a charming centre and a friendly business community. At the foot of the Swiss Alps, Lucerne's natural beauty is hard to ignore – its residents enjoy views of the year-round snowcapped peaks of Mount Pilatus and Mount Titlis. The old town, with its cobbled streets and colourful frescoed buildings, is equally delightful. The Reuss river that cuts through the city offers the perfect setting for waterside cafés and traditional restaurants that serve hearty rösti or Kügelipastetli (meat and mushroom stuffed pastries). This is the Swiss heartland and the food reflects that.
In the summer, residents can easily beat the heat by dipping into the lake, which has long lured the smart set, including Sophia Loren and Audrey Hepburn in the 1950s. Snow enthusiasts have an equally prolific choice: 500km of ski runs and many cross-country tracks are on their doorstep.
Lucerne's clement weather is matched by a great climate for business. The companies based here are varied but global: elevator giant Schindler is headquartered in the city and so is jewellery and watch-maker Bucherer and dairy producer Emmi. Lucerne has achieved industrial success without the industrial look. Careful planning has transformed its outskirts into parks and recreation centres, while even the glittering high rises are placed in positions that are respectful of the panoramic landscape. To cap it all, finances go further here than in the city's larger cousins, Zürich and Geneva, and Altbau (old building) apartments in the centre remain within many people's economic reach.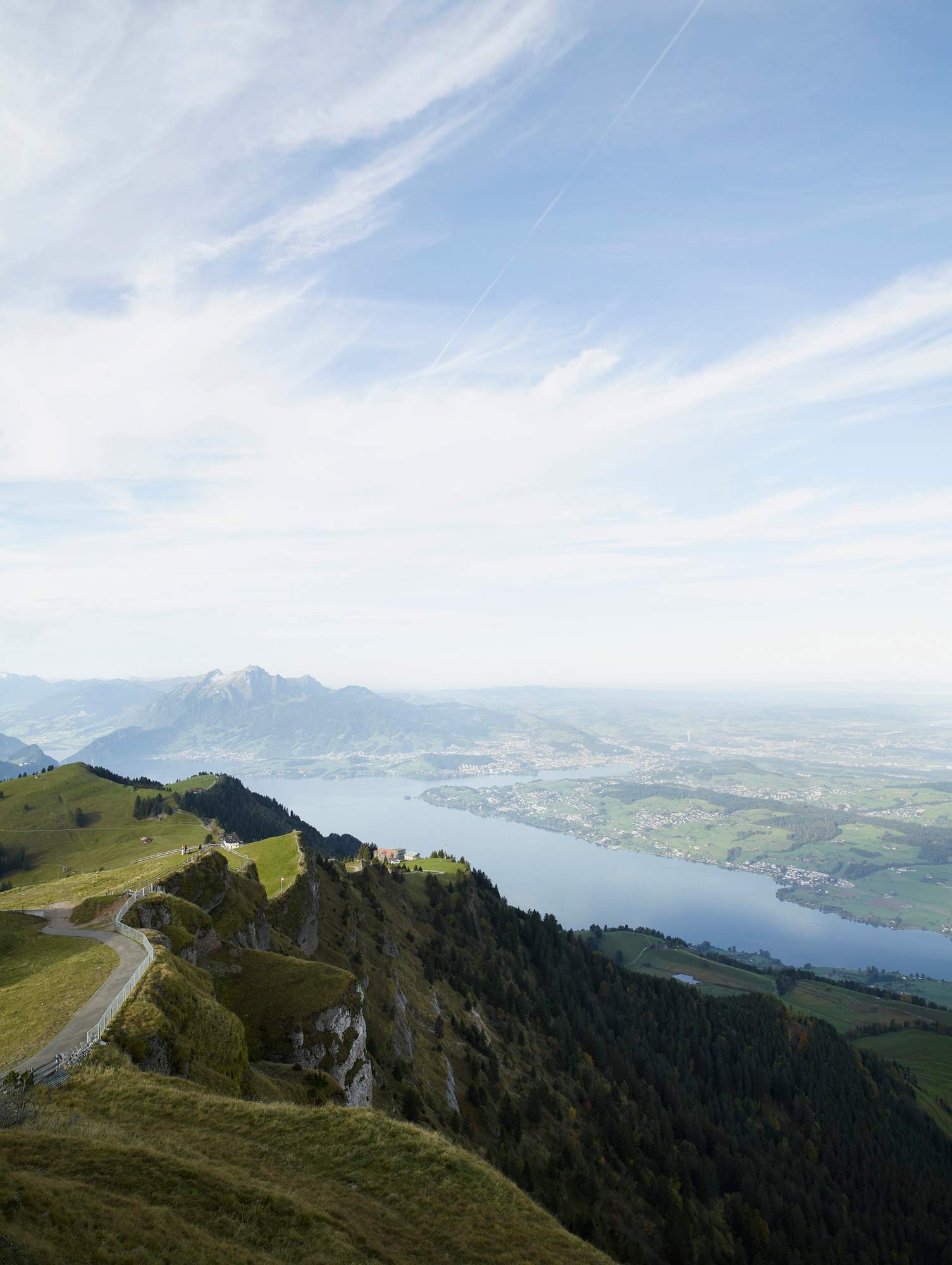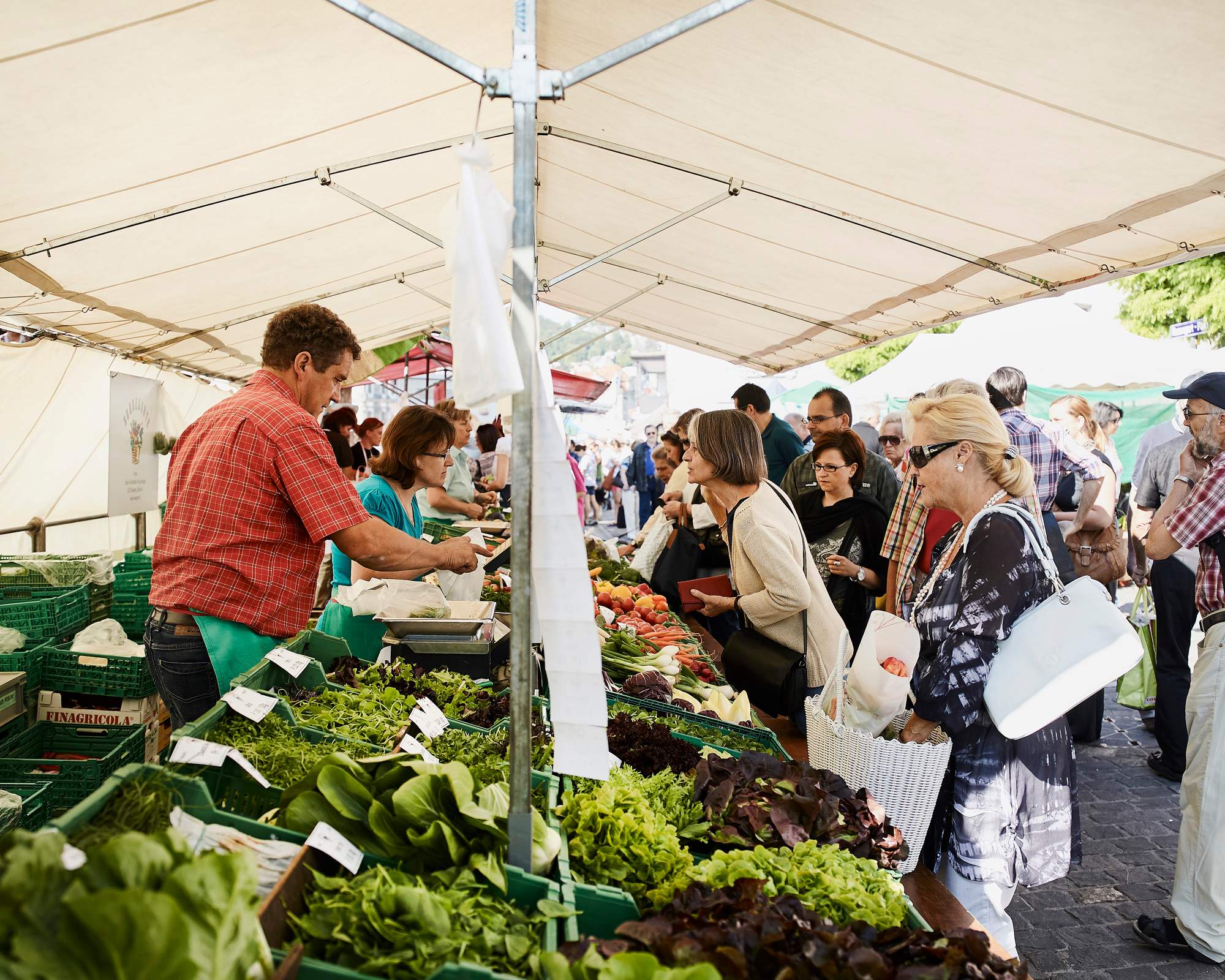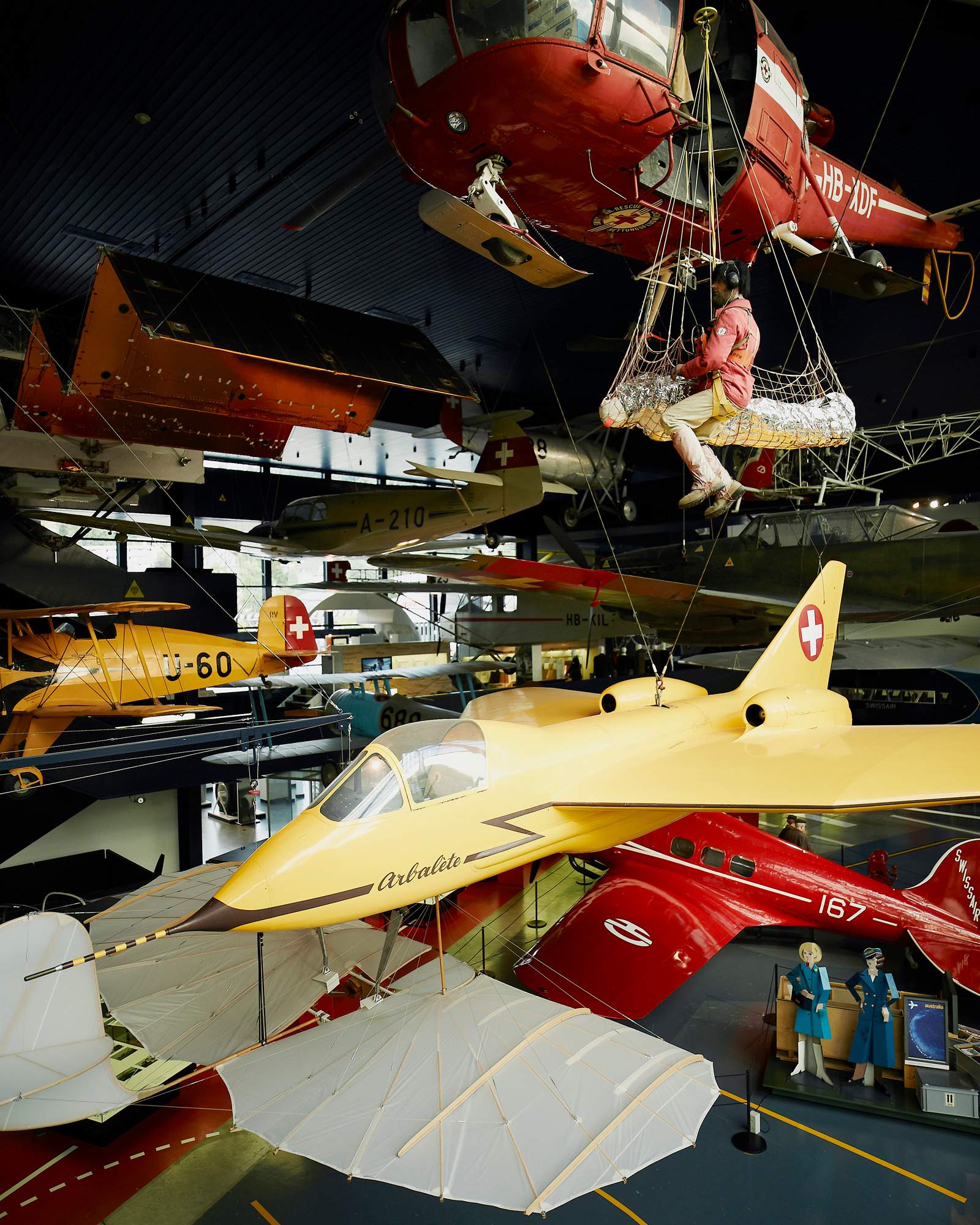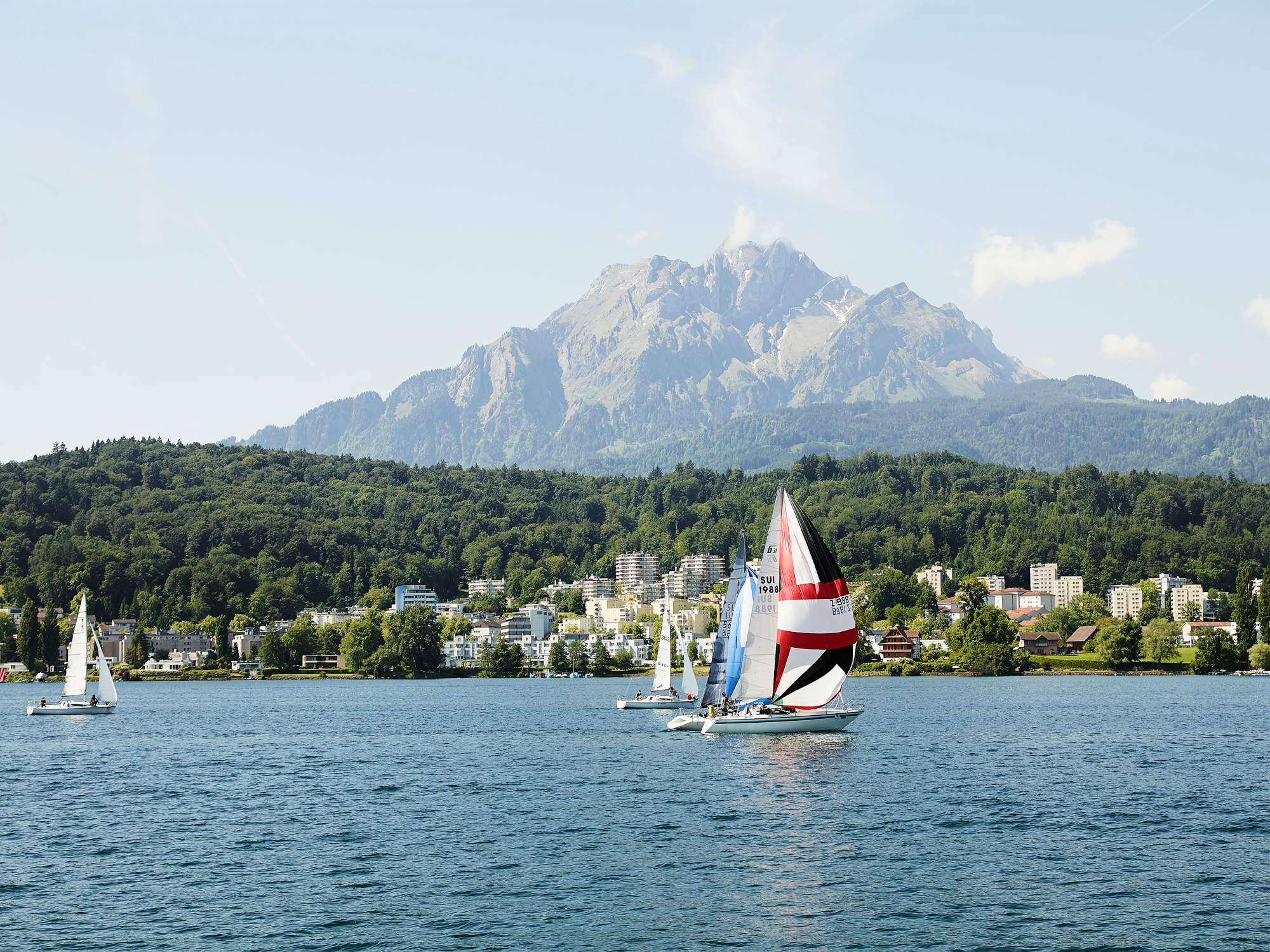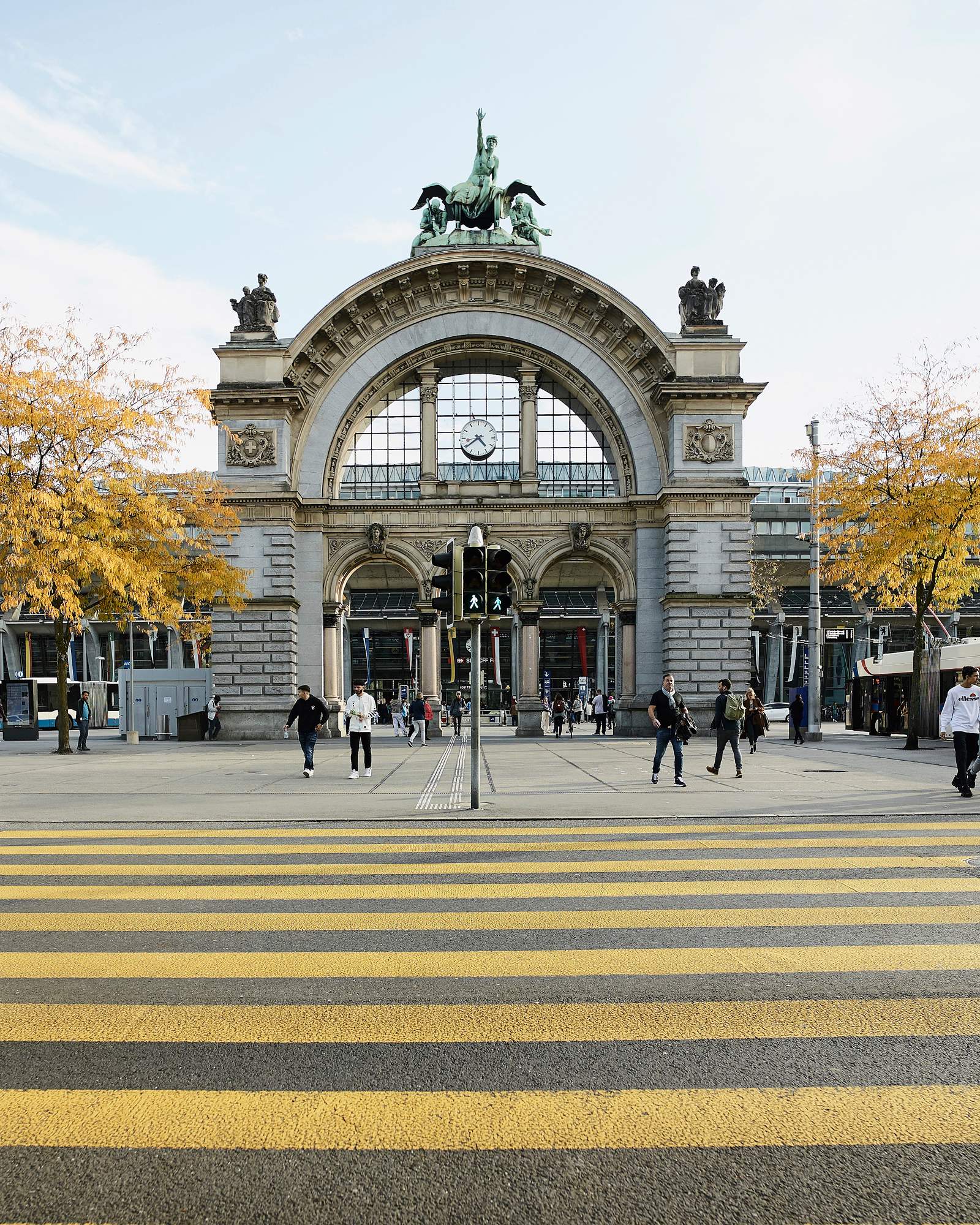 Good for? A global delegation.
Lucerne's international lustre was secured when it was recently announced that it, instead of Davos, would host the next World Economic Forum in May. Part of the reason for the decision is the fact that Lucerne is only a 45-minute drive from the extremely well-connected Zürich airport.
5.
(up from 16)
Victoria, Canada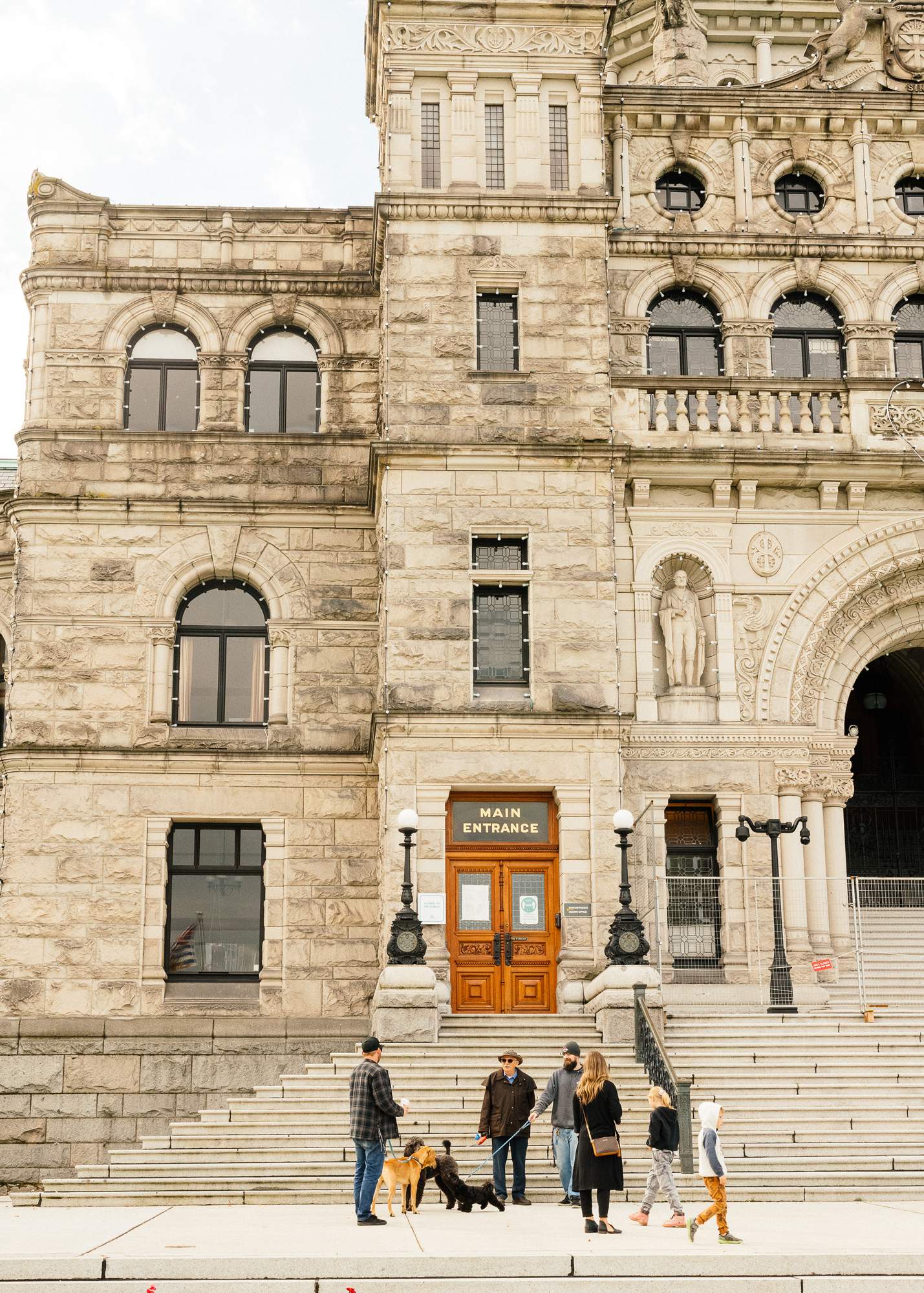 Long thought of by Canadians as a place for the "newlywed and nearly dead", Victoria, British Columbia's provincial capital, is evolving. First, Victoria's long-held reputation as a serious, sedate city – a characterisation that often cloaks government towns – has continued to slip away, thanks, in part, to shifts in its population and a progressive agenda from the city's mayor, Lisa Helps.
Helps, who is halfway through her second four-year term at city hall, has introduced initiatives to encourage young Canadians and foreigners to relocate here. These include free bus passes for children, as well as a growing network of bicycle lanes across the city. Victoria's setting is a key factor too. The city is fringed by the Pacific Ocean on three sides and crowned by national parkland, forests and mountain ranges that sweep along the length of the island to the north. Transport links are surprisingly strong, despite Victoria's relative remoteness. A small international airport, ferry routes, and seaplane services run by Harbour Air (North America's largest seaplane operator), link the city to Vancouver and Seattle as well as the surrounding Gulf Islands.
A diversifying economy is taking the edge off a tough 2020 for tourism here and is driven by a nascent financial-services economy, a well-regarded ocean-research sector, a rich literary culture and a blossoming f&b scene. "People are starting to see the island as a place to escape [to]," says Castro Boateng, co-founder and executive chef at House of Boateng, the award-winning café and catering company that he opened with his wife, Charlotte, a decade ago. "We're so lucky. You've got this vibrant city with young entrepreneurs who are at the forefront of their industry. So the island is really bursting with energy."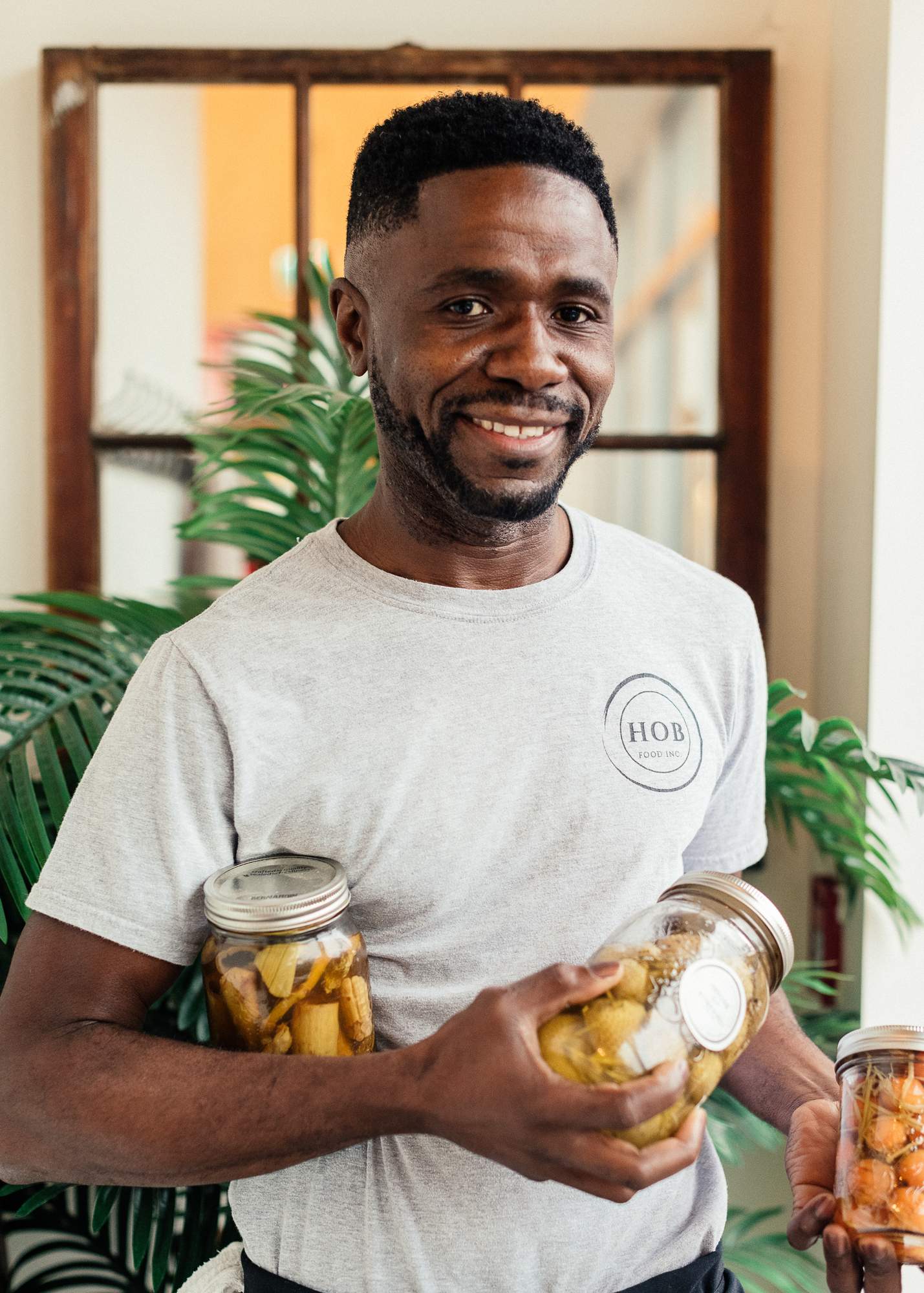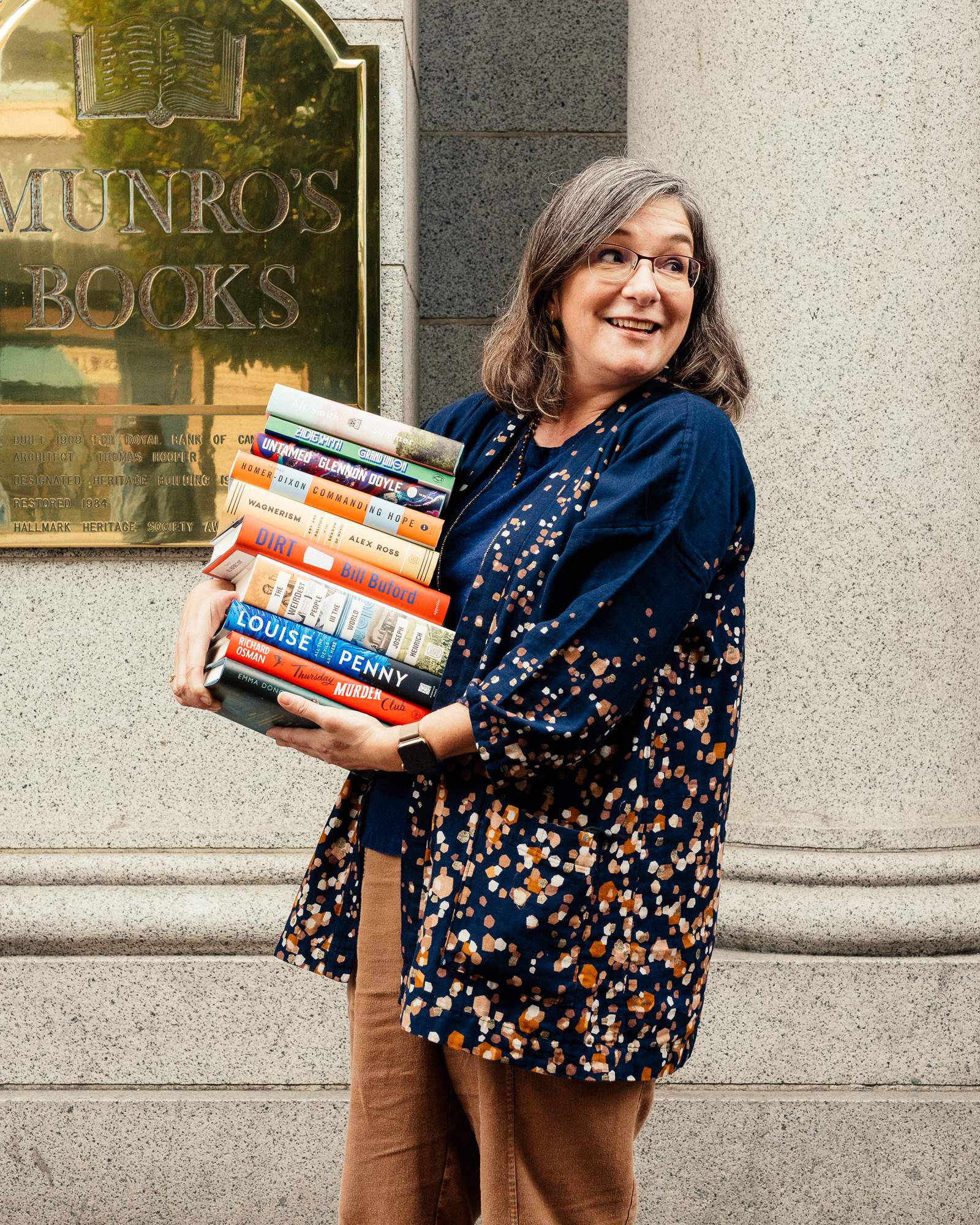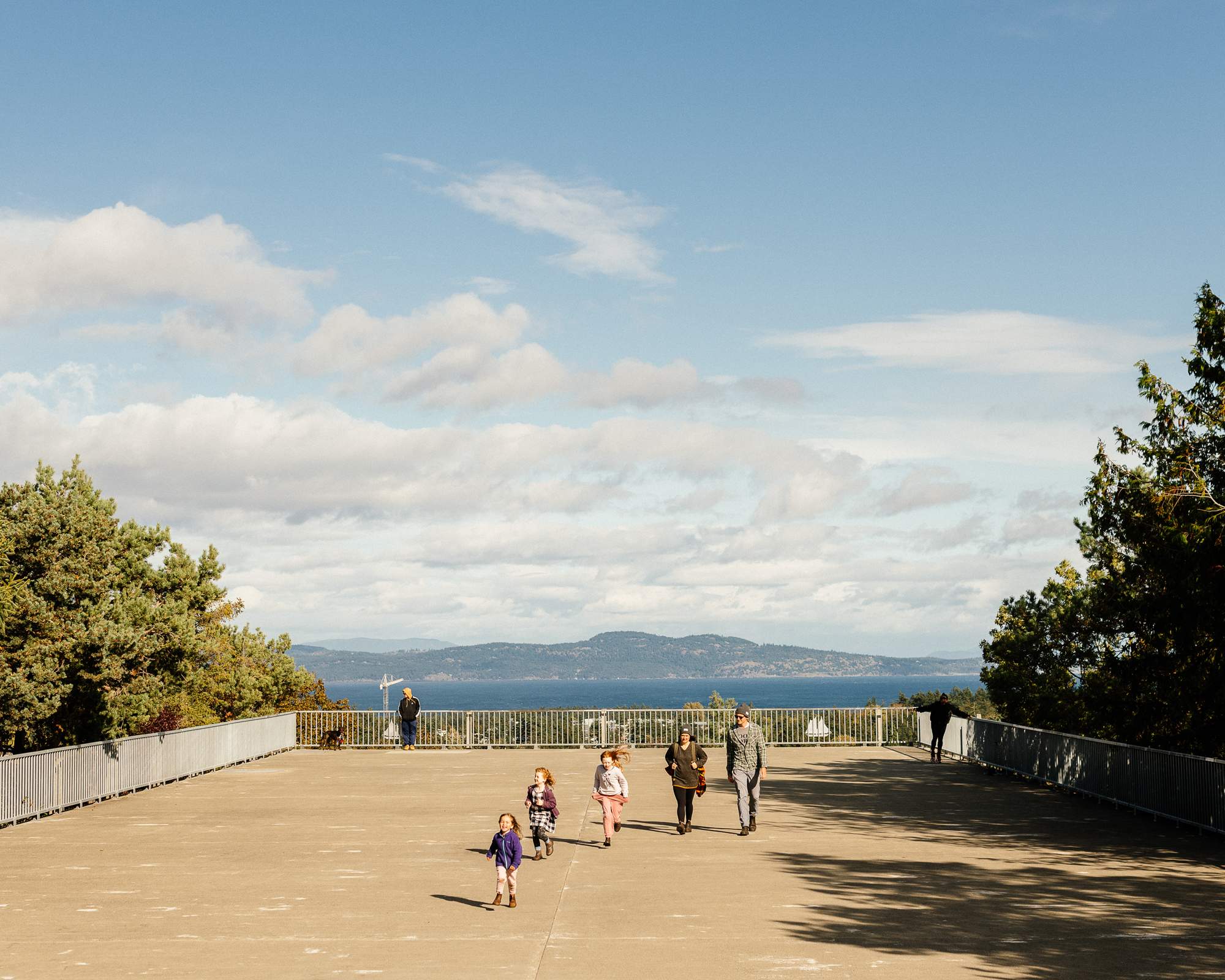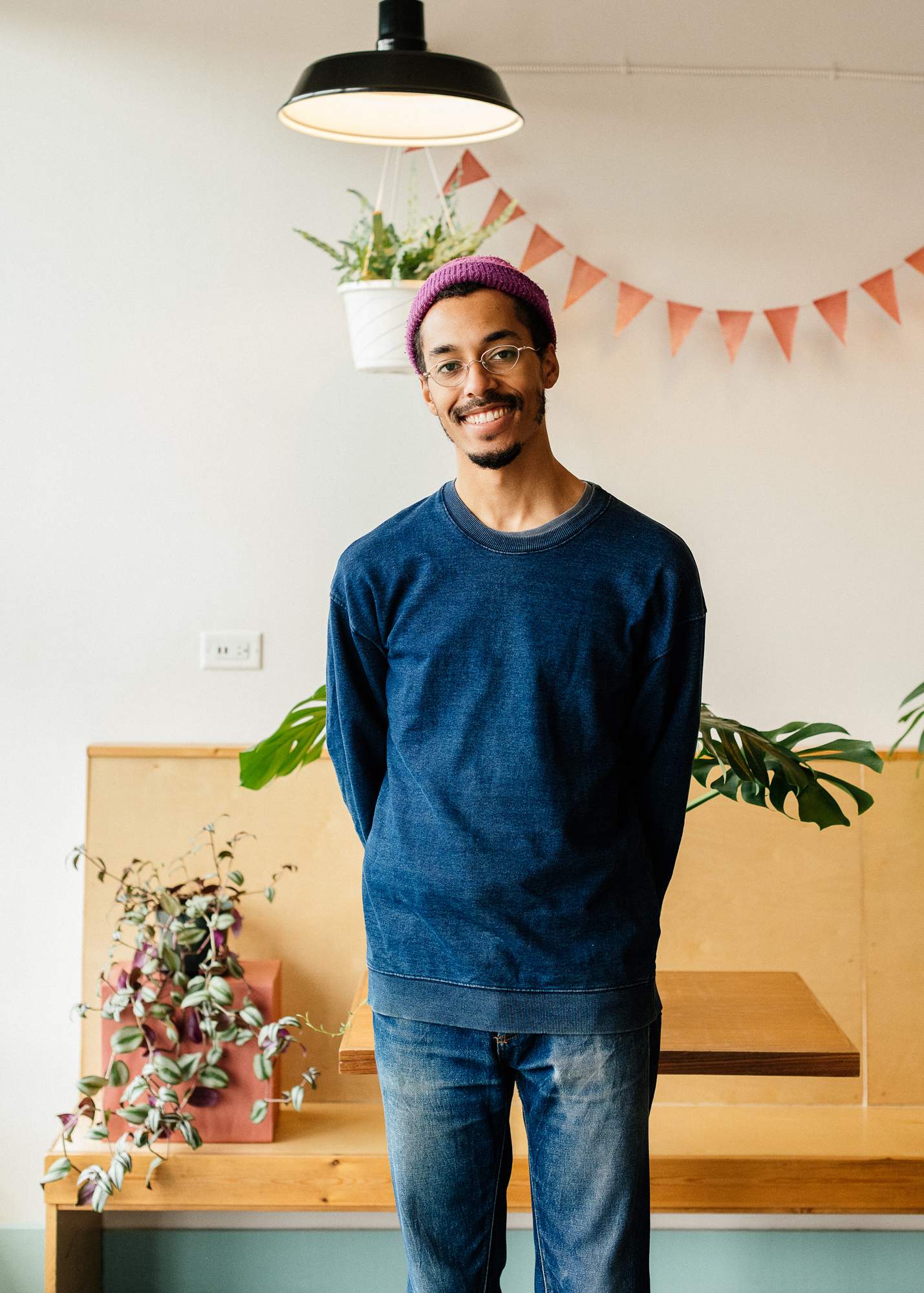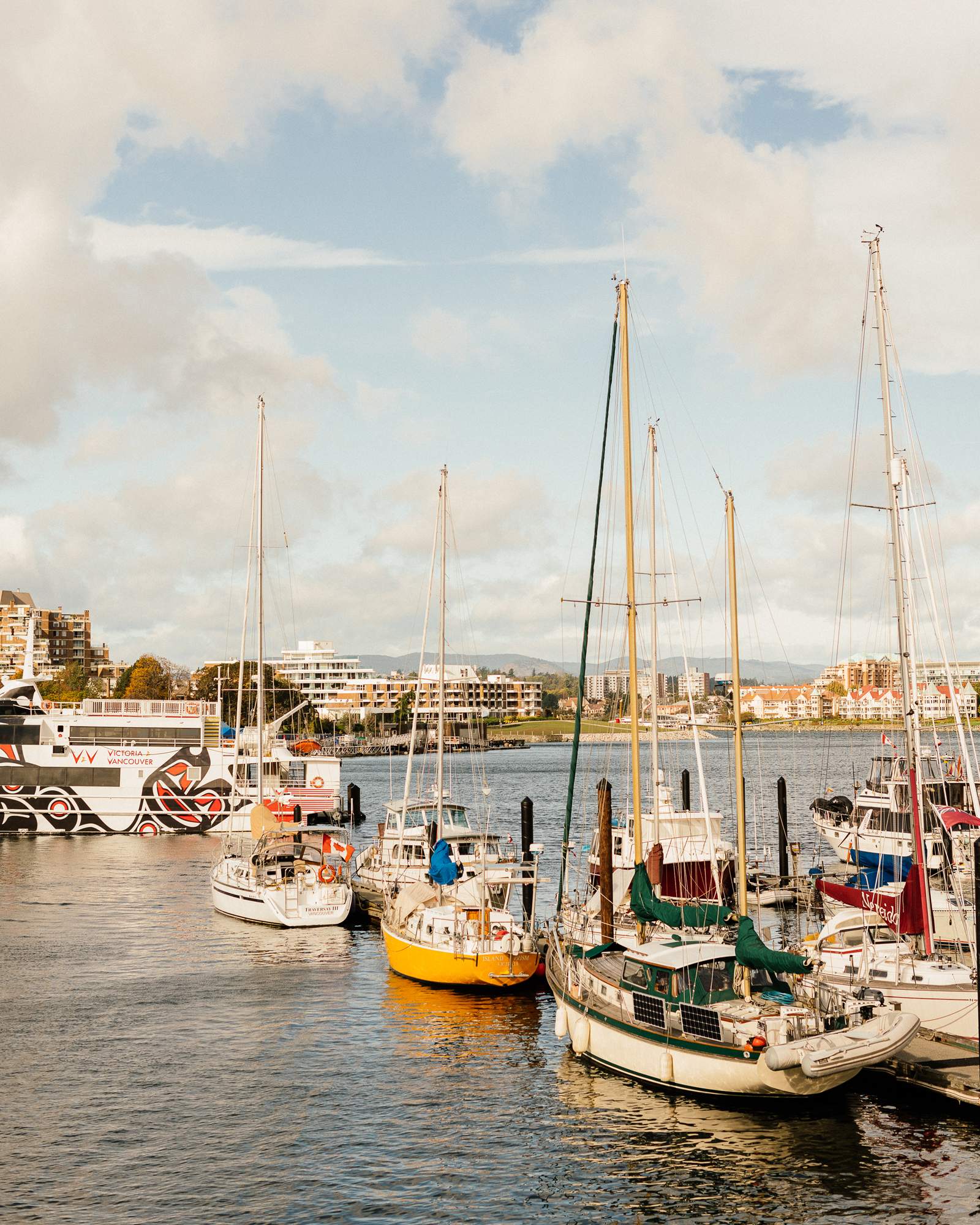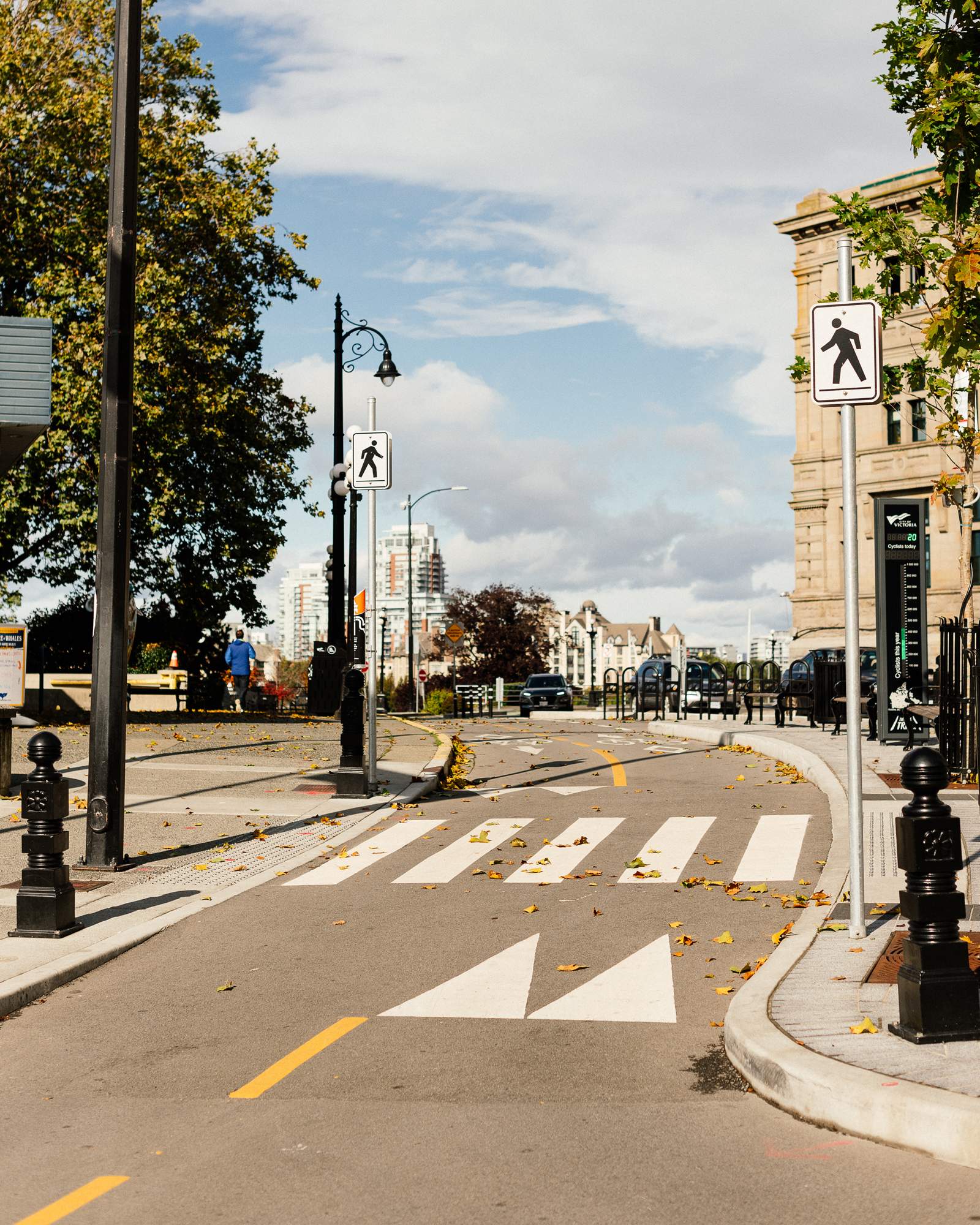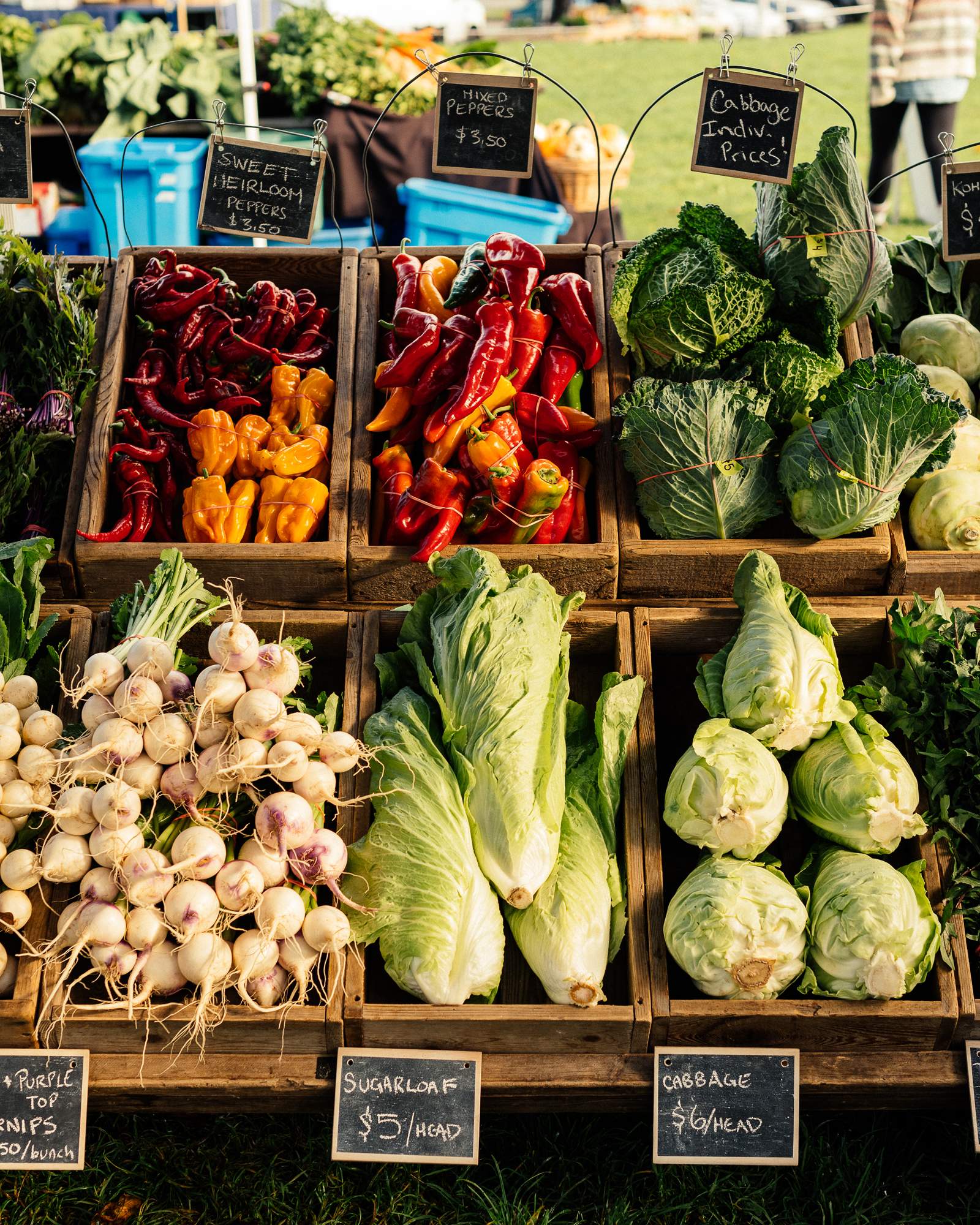 Good for? Proximity to nature.
An afternoon spent whale watching? Yes, please. Vancouver Island's abundant natural assets are easily accessible.
6.
(down from 1)
Lausanne, Switzerland
Despite a population of just 140,000, Lausanne is alive with big-city allure. Home to the International Olympic Committee – and dozens of its offshoots – there is a global importance to this city that's complemented by world-renowned education offerings. The École Polytechnique Fédérale specialises in science and engineering, while the École Hôtelière turns out some of the best hospitality graduates. The city is on a hill sloping down to Lake Geneva and has Switzerland's only metro system, which makes getting around a breeze. From lakeside shores alive with morning swimmers to cool crowds enjoying after-work cocktails at Parc de Milan, life is enjoyed expansively (if a little expensively) here. 
Good for: Culture.
The impressive new Fine Arts Museum hugs the train station, bringing art straight to the people. Two more museums will join it in 2021.
7.
(up from 14)
Basel, Switzerland
Basel is a pretty Swiss city that has a lot going for it as both a business and creative hub. Students graduating from Basel University go on to bolster global firms such as Herzog & de Meuron, the world-leading architecture practice that has played a role in adding modern buildings to the fine mix of heritage infrastructure already in the city. It's also a global centre for the pharmaceuticals industry: names such as Novartis entice intelligent foreigners who tend to appreciate the city's many cultural and culinary options. With its own airport, plus Strasbourg, Paris and Zürich's all an easy journey away, this is a connected, clever city that's quaint enough to still feel cosy. 
Needs improving: Hospitality.
As a hub for events, Basel could do with a few more nice hotels where citizens can also stop by for a drink. Thankfully some good Swiss developers are already on the case.
8.
(down from 6)
Bolzano, Italy
This politically autonomous city in the heart of Alto Adige – one of the first Italian regions to come out of full lockdown – consistently ranks as one of the country's most liveable. It is cycle-friendly, has reliable public transport and offers easy access to plenty of hiking trails and ski slopes across its stunning Alpine surroundings. The city is also tackling environmental challenges head on by aiming to cut its carbon emissions by half within the decade and boosting investment in renewable energy sources – measures encouraged by the city's democratic mayor Renzo Caramaschi, who recently secured a second term. 
Needs improving: Transport links.
Bolzano is not currently served by an international airport and better accessibility is needed here.
9.
(up from 20)
Aalborg, Denmark
Located in a well-governed country where more than half of its population felt that 2020 was close to business-as-usual, Denmark's fourth city is an increasingly attractive spot. With a vibrant young and creative population, this coastal Nordic city has kilometres of commuter-friendly cycling lanes, a growing gastronomical scene and its own university that ranks among the country's best. The Utzon Centre, which celebrates the works of one of Denmark's most celebrated architects, together with the Alvar Aalto-designed Kunsten Museum, are just two of the city's strong cultural offerings. 
Needs improving: Connection to the capital.
Although direct flights to European capitals are on the rise, efficient rail connections to Copenhagen still lag behind.
10.
(down from 3)
Bergen, Norway
A gateway to some of the country's most breathtaking fjords, Bergen's proximity to nature makes Norway's second city an ideal spot for lovers of the great outdoors. And on one of its frequent rainy days – we are in one of Europe's wettest cities, after all – a visit to the cultural institution that is the Kode provides a network of art, craft and design museums housed in buildings scattered around town. Despite the cultural sector being among the hardest hit this year, the Kode secured €27.7m to refurbish one of its main structures in the hope that it will boost domestic tourism.
Needs improving: Hospitality.
Although Bergen can't do much about its rainy weather, we'd like to see some braver concepts in its dining and hospitality scene.
11.
(up from 18)
Eindhoven, Netherlands
Although Eindhoven is not that pretty (it was severely bombed during the Second World War and most buildings date from the postwar era), the Eindhoven Academy and University of Technology have fed talent into the city's buzzy creative industries and dynamic business community. As Brits fleeing Brexit and other Europeans on the move look for a place in which they can ply their business skills in an English-speaking environment, this is a worthy candidate. As the birthplace of electronics firm Philips, it has a long history of doing global business.
Good for: Business travellers.
Eindhoven is exceptionally well connected, with Amsterdam, Brussels and Düsseldorf all less than three hours away by train.
12.
(new entry)
Ghent, Belgium
More residential than its tourist-pulling neighbour Bruges but still featuring meandering canals and soaring spires, Ghent is a quiet beauty that features in our index for the first time. The reason? There is a more urban feel to this northern Belgian port city than most quaint places of comparison in the Benelux. This is bolstered by the local government's community-minded stance and the city's great selection of housing options, from affordable to very fancy farmhouses. Farm-to-plate is great here too, as Ghent offers some of the best vegetarian and vegan options in the country. 
Good for: City lovers.
Comprising 250,000 inhabitants, Ghent is Belgium's third-largest city, making it the ideal compromise between metropolis and small town.
13.
(new entry)
Burlington, USA
Many Americans who've been cooped up in big cities are seeking a fresh start in more laidback surrounds. Perched on the shore of Lake Champlain, Burlington is Vermont's vibrant cosmopolitan centre and could just be their spot. As a university city, it is known for its liberal, free-thinking atmosphere, which complements the old-school charm of its New England architecture. The civic arts initiatives instigated by Bernie Sanders when he was mayor still help to democratise the city's dynamic cultural scene today. Its host of creative residencies, programmes and exhibitions have brought Burlington a reputation as one of most enterprising cities in the US for the arts.
Good for: Culture.
Those craving the big city still get it easily here: New York is an hour's flight from Burlington International Airport.
14.
(down from 8)
Innsbruck, Austria
The capital of the Austrian Alps, with its youthful attitude, hard-to-beat landscape and cultural richness, remains in our index this year. Helped by the university students who make up a quarter of the population, the city offers a vibrant life off the slopes, with its charming galleries, and good restaurants and bars in the cobbled Old Town. Lying at the nexus of one of Europe's most important north-south routes, a quick escape from here is easy: Munich and Bolzano are both less than two hours away by car. 
Good for: Charm.
A city that is at once Alpine, imperial and urban is hard to resist.
15.
(new entry)
Wiesbaden, Germany
Wiesbaden, close to Frankfurt, is emerging as an increasingly popular commuter city for those seeking fresh air and a relaxed alternative to Germany's financial hub. Built along natural thermal springs, of which 14 are still flowing, and surrounded by the vineyards of the Rheingau area, Wiesbaden has long been the go-to destination for healing and entertainment. The city is close to one of the last remaining US army bases in Germany so it's home to a large expat community, which is nurtured by a number of international schools. Rich in culture and laidback in lifestyle, Wiesbaden is ideal for young professionals and families. 
Needs improving: Affordability.
It's one of the wealthiest cities in the country so living costs certainly aren't cheap – but Wiesbaden's wonderful housing stock is still more affordable than Frankfurt's.
16.
(new entry)
Aomori, Japan
Aomori, at the northern tip of Japan's main island Honshu, is surrounded by so much natural beauty – mountains, lakes and forests – that this coastal city is often overlooked. Unfairly so. Rents are cheap, the hon-maguro (bluefin tuna) caught off Aomori's Tsugaru Strait is the most highly prized in Japan, and hot springs are plentiful. Mention Aomori and people will think of apples – the area produces more than anywhere else – and Nebuta Matsuri, one of the best festivals in Japan. Now that people are thinking about life beyond the capital, this metropolis of nearly 280,000 offers opportunity and open space. Aomori is served by the Hayabusa bullet train (less than four hours to Tokyo) and its airport connects the city to the rest of Japan, plus Seoul and Taipei.
Needs improving: Indoor options.
Winter here is very cold so some nice new social spots in which to take refuge would be appreciated.
Tucked into the rolling hills of England's West Country, the Unesco World Heritage city of Bath is at once a timeless idyll and a bustling cultural hub. Its honey-coloured Georgian architecture and Roman baths have made it a picture-postcard tourist destination but there's much to enjoy for the long-term resident. Bath's steep winding roads and lack of parking spaces aren't kind to car lovers but its compact centre is most easily traversed on foot or by bike. Although the city feels more quaint than cosmopolitan, its proximity to the urban thrum of Bristol should keep revellers entertained, while its excellent educational offerings make it a hotspot for students and young families. 
Good for: Fresh air.
Bath is encircled by green-belt land and there's lots of leafy spaces in the town too, from botanical and landscaped gardens to the lawn of the famous Royal Crescent.
18.
(new entry)
Taitung, Taiwan
Taitung (pronounced Taidong) is set between the mountains and the sea, resulting in an inspiring view for the adventurous and the artistic. Blue skies and Pacific Ocean breaks are drawing writers and artists to Taiwan's southeast coast, as well as surfers and climbers. The pyramid-shaped library at the National Taitung University speaks volumes about the culture of this tropical city and the arrival of an international school has enabled professionals and entrepreneurs to move with their families down from Taipei – the capital's convenient city airport Songshan is less than an hour away by propeller plane. 
Good for: Beach life.
Wake up with the rising sun and prepare for a full day outdoors with a plunge in the Pacific.
19.
(new entry)
Groningen, The Netherlands
The recent opening of Groningen's cultural centre, Forum, comes at a welcome time for the city, which took an economic hit when the government phased out natural gas, a major earner here for decades. In response, the civic council launched an ambitious circular-economy programme. Groningen is a pre-eminent cycling city: 60 per cent of all journeys are made on two wheels. It is also home to the country's youngest population: half of its residents are under 35. Aided by the decision to remove cars from the centre, Groningen is becoming one of the most lively and liveable cities in northern Europe. 
Needs improving: Eating out.
All that cycling and cultural appreciation works up an appetite. A few decent restaurants, please.
20.
(new entry)
Annecy, France
Annecy is an outdoors kind of place. With the nearest ski resorts less than half an hour away, this lakefront city is built on tourism and the outdoor industry. It is one of the economic powerhouses of France's Auvergne-Rhône-Alpes region. Salomon, Millet and other sports-equipment giants are headquartered in the area, making for below-average unemployment rates, further backed by Annecy's easy access to Geneva and the Swiss labour market. As a result, the town's residents have a certain spending power, which has led to a crop of handsome businesses. Typical Savoyard restaurants, sports shops, zero-waste cafés and chic boutiques line the medieval vieille ville. 
Good for: Parisian charm.
Annecy is home to many ex-Parisians, who have brought with them a major draw of big-city life: a thriving retail, hospitality and culture scene.
21 - 25
Honourable mentions
21.
Wellington, NewZealand: Wellington is home to plenty of art galleries and cultural institutions, as well as a craft beer and coffee scene. Stunning beaches and mountains provide an escape to nature within the city itself.
22.
Stavanger, Norway: Located a stone's throw from some of the country's most spectacular natural wonders, Norway's fourth city is stepping up its fight against dependency on fossil fuels. But the city is split between those eager to scrap the "oil capital" label and those clinging to the industry. It recently elected its first progressive left-wing mayor in a generation, who might swing things in a greener direction.
23.
Bergamo, Italy: Mayor Giorgio Gori, an entrepreneur and former journalist who has held the seat since 2014, is boosting Bergamo's appeal. Gori is a member of the Democratic Party – his stable and pragmatic leadership won him the third spot in a nationwide ranking of city mayors conducted by newspaper Il Sole 24 Ore, despite being an outlier in a region that's historically loyal to the right-wing Lega Party. 
24.
Victoria, Seychelles: Home to Africa's smallest capital, the Seychelles archipelago celebrates 45 years of independence from British rule in 2021 and is more than just a sun-soaked winter getaway. Priding itself on good infrastructure, a strong education system and a well-functioning welfare state, the country is connected by a network of domestic and international flights. This capital city is home to some 30,000 people and has Africa's highest GDP per capita. Generous levels of taxation make the city an attractive spot to start a business.
25. Ljubljana, Slovenia: Thanks to much urban greenery, a pedestrianised centre that blends medieval and baroque architecture, plenty of cycling lanes and many initiatives to improve quality of life, Ljubljana is one of Europe's most interesting small capitals.