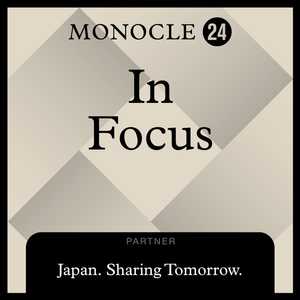 Affairs / Podcast
Discover the extraordinary role that Japan plays in driving innovation and improving lives in cities and societies around the world. Join us as we meet the inventors and inspirational figures at the heart of these stories of progress in technology, sustainability, inclusivity and establishing global benchmarks.
RSS Feed
4
Latest episode
Buckling down to create a sustainable future:
We visit the city of Kiryu to find innovative new models for sustainable fashion businesses, which are using a combination of locally sourced materials and labour, technology and traditional techniques. We also discover how, when it comes to eco-friendly clothing manufacturing, Japan's fashion history continues to inspire contemporary designers.
Episode
Date
Description
Download
Play

4

6 Aug 2020
13 min

Buckling down to create a sustainable future:

We visit the city of Kiryu to find innovative new models for sustainable fashion businesses, which are using a combination of locally sourced materials and labour, technology and traditional techniques. We also discover how, when it comes to eco-friendly clothing manufacturing, Japan's fashion history continues to inspire contemporary designers.

Download
Play

3

30 Jul 2020
14 min

Re-energising local ecology and economy:

We visit Toyooka City, where organic farming has boosted biodiversity and enticed back its emblematic bird – and the return of the oriental stork has attracted more visitors. We also visit Yonago City to learn how generating energy locally is as good for the economy as it is for the environment.

Download
Play

2

14 Jan 2020
18 min

Taking strides to empower women:

We head to Nagai City and Dar es Salaam to find out how Japan is encouraging equality in sport through Ladies First, which helps female Tanzanian athletes achieve their potential.

Download
Play

1

23 Nov 2019


Talking to the world:

We visit Tokyo to find out how Japan is driving innovation for inclusive societies. We meet the minds behind two technologies, 'LiveTalk' and 'Nin_Nin', which are helping people become better connected, whether it's by creating conversation between those who speak different languages or giving disabled people the independence to navigate cities.

Download
Play

0

21 Nov 2019
1 min

In Focus:

Introducing our brand-new programme exploring Japan's role in driving innovation and improving lives worldwide, through technology, sport and cultural exchange. We meet inventors, athletes and communities looking forward to a more inclusive future.

Download
Play