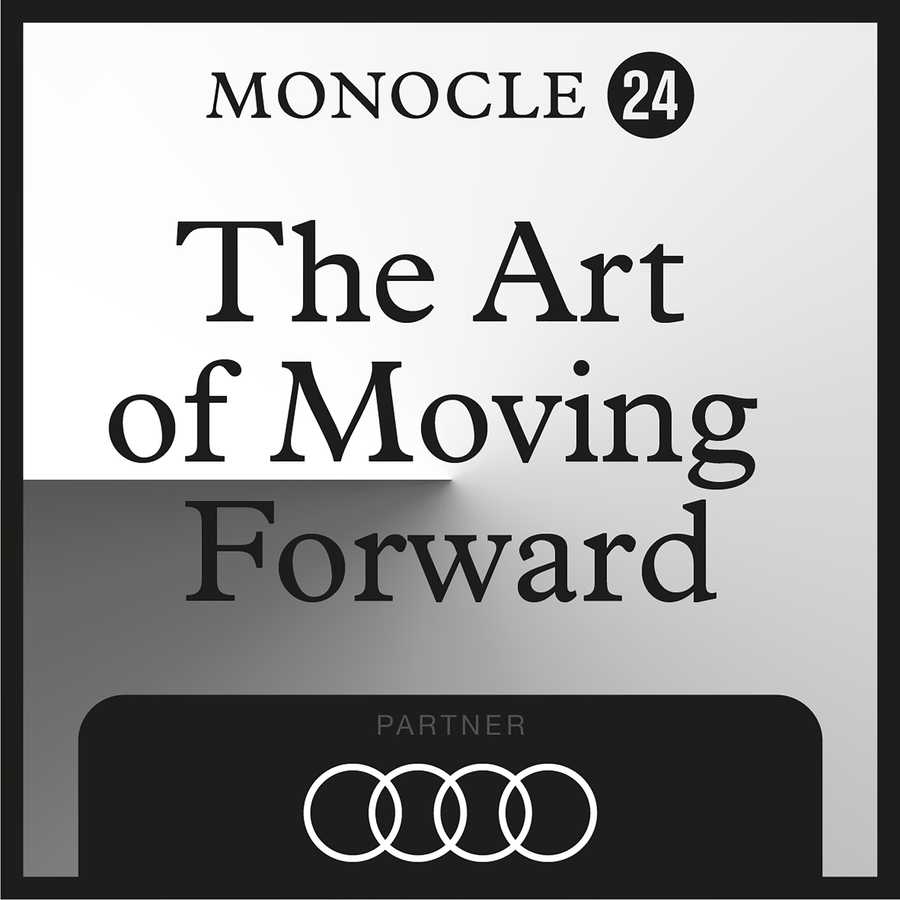 Business
The Art of Moving Forward
In this future-facing new series, Monocle, in collaboration with Audi, delves deep into the notion of progress to learn more about the philosophies – and individuals – poised to shape design for years to come.
5
Latest episode
The Art of Moving Forward:
In the final edition of our collaboration with Audi, we take a look back to ask what we've learned about the very notion of progress. We catch up with some of the car giant's top minds and ask leaders from the worlds of design and urbanism how progressive design stands to affect the future.
Further information on official fuel consumption figures and the official specific CO₂ emissions of new passenger cars can be found in the guide "Information on the fuel consumption, CO₂ emissions and electricity consumption of new cars", which is available free of charge at all sales dealerships and from DAT Deutsche Automobil Treuhand GmbH, Hellmuth-Hirth-Strasse 1, 73760 Ostfildern-Scharnhausen, Germany (www.dat.de).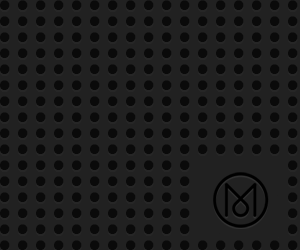 Episode
Date
Description
Download
Play

5

18 Jun 2021
21 min

The Art of Moving Forward:

In the final edition of our collaboration with Audi, we take a look back to ask what we've learned about the very notion of progress. We catch up with some of the car giant's top minds and ask leaders from the worlds of design and urbanism how progressive design stands to affect the future.

Further information on official fuel consumption figures and the official specific CO₂ emissions of new passenger cars can be found in the guide "Information on the fuel consumption, CO₂ emissions and electricity consumption of new cars", which is available free of charge at all sales dealerships and from DAT Deutsche Automobil Treuhand GmbH, Hellmuth-Hirth-Strasse 1, 73760 Ostfildern-Scharnhausen, Germany (www.dat.de).

Download
Play

4

4 Jun 2021
22 min

Tomorrow's World:

We take a holistic look at Audi's philosophy of progress to learn how premium mobility stands to shape our collective future, before joining Copenhagen-based designer Thomas Lykke to ask how good interiors speak to our most fundamental needs.

Further information on official fuel consumption figures and the official specific CO₂ emissions of new passenger cars can be found in the guide "Information on the fuel consumption, CO₂ emissions and electricity consumption of new cars", which is available free of charge at all sales dealerships and from DAT Deutsche Automobil Treuhand GmbH, Hellmuth-Hirth-Strasse 1, 73760 Ostfildern-Scharnhausen, Germany (www.dat.de).

Download
Play

3

29 Apr 2021
21 min

Future function:

What does the future of mobility mean for the cities and spaces we call home? We meet Gehl Architect CEO Helle Søholt to learn how truly progressive urban design puts people at the centre. We also hear from César Muntada, Audi's head of light design, to hear how technological developments have opened up new avenues of possibility in the communicative potential of lighting.

The vehicle illustrated above is a prototype that is not available as a production model. The decal of the vehicle illustrated is currently not available either as standard or optional equipment. Information on fuel or electricity consumption and CO2 emissions depends on the equipment and accessories of the car. Further information: www.audi.com/dat.

Download
Play

2

24 Mar 2021
23 min

Advancing design:

We return to Audi's Ingolstadt HQ to learn more about the design and manufacture of its remarkable new car, the e-tron GT. We also catch up with revolutionary graphic designer Paula Scher to uncover the difference between innovation and creativity, and learn more about designing the future.

Audi RS e-tron GT: Power consumption, combined: 20.2–19.3 kWh/100km (NEDC); 22.5–20.6 kWh/100km (WLTP) CO₂ emissions, combined*: 0 g/km. Information on fuel or electricity consumption and CO2 emissions depends on the equipment and accessories of the car. Further information: www.audi.com/dat.*

Download
Play

1

3 Mar 2021
23 min

Improved Vision:

We head to Audi's HQ in Ingolstadt, Germany, to meet head of design Marc Lichte and learn about the progressive design philosophies underpinning Audi's groundbreaking vision for the future. We also meet industrial designer Alexander Taylor, whose singular vision has revolutionised sneaker manufacture, to find out how a holistic approach will shape design in years to come.

The vehicle illustrated above is a prototype that is not available as a production model. The decal of the vehicle illustrated is currently not available either as standard or optional equipment. Information on fuel or electricity consumption and CO2 emissions depends on the equipment and accessories of the car. Further information: www.audi.com/dat.

Download
Play