Entertaining
The Masters
Meet pioneers from the fields of design, art, fashion, sport, music and more. A range of talents, united by a mastery of craftsmanship, technique and innovation in their work and lives. Hear their stories and discover more about how those values have shaped them. Maybe you'll gain a sense of the philosophy that has underpinned their journey and it might just inspire you – in however small a way – to follow in their storied footsteps.
8
Latest episode
Looking for answers:
Explorer and campaigner David de Rothschild explains how his deep-rooted curiosity about the world has sparked extraordinary adventures, not to mention a burning passion for making the planet sustainable.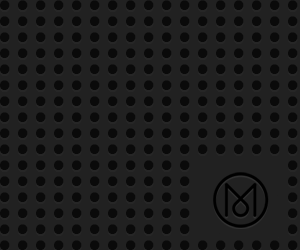 Episode
Date
Description
Download
Play

8

28 Nov 2019
24 min

Looking for answers

Explorer and campaigner David de Rothschild explains how his deep-rooted curiosity about the world has sparked extraordinary adventures, not to mention a burning passion for making the planet sustainable.

Download
Play

7

21 Nov 2019
17 min

Word to the wise

Jonathan Hoefler, the brilliant craftsman behind an array of award-winning typefaces, meets Monocle contributor Henry Rees Sheridan in New York to share a few secrets of his trade – and his belief in the enduring power of typography.

Download
Play

6

14 Nov 2019
12 min

Refined taste

Sam Bompas is one half of Bompas & Parr, a pioneering pair working at the cutting edge of food, drink and experience design. Since they first wobbled onto the London scene more than a decade ago with their incredible architectural jelly they've pushed the boundaries of what's possible in dining and hospitality.

Download
Play

5

7 Nov 2019
16 min

Making a mark

Designer Ronan Bouroullec and his brother Erwan run their studio from the heart of Belleville in Paris. Ronan welcomes Monocle 24's Augustin Macellari to the studio to explain what drives his pursuit of excellence.

Download
Play

4

31 Oct 2019
16 min

Looks good on paper

The photographer and co-founder of Apartamento magazine, Nacho Alegre, welcomes Monocle to his studio in Barcelona. He discusses the unique appeal of paper as a format, why meeting people sparks creative magic, and why innovation and tradition are happy bedfellows.

Download
Play

3

24 Oct 2019
13 min

Outside the box

Artist and photographer Vik Muniz is famous for his use of materials that run the gamut from diamonds to chocolate. He speaks to us about how unconventional tools and collaborators have inspired his art – and what he thinks about the pragmatism of US design.

Download
Play

2

17 Oct 2019
19 min

Applied artistry

The world-renowned Scott Campbell owns Saved Tattoos in New York. His designs adorn the bodies of numerous famous customers, from Marc Jacobs to Courtney Love. But his craft doesn't end at the tip of the needle: he is a visual artist too, known for his sculptures and watercolours. Monocle 24's Carlota Rebelo meets him in his LA studio.

Download
Play

1

10 Oct 2019
19 min

Trip of a lifetime

Our journey to meet brilliantly creative pioneers who are united by their mastery of craftsmanship and innovation begins with Reed Krakoff, Tiffany & Company's chief artistic officer. Krakoff discusses the journey he has been on as a designer and entrepreneur, highlights the responsibility he feels in stewarding a storied name in design and shares some of his hopes for the future.

Download
Play