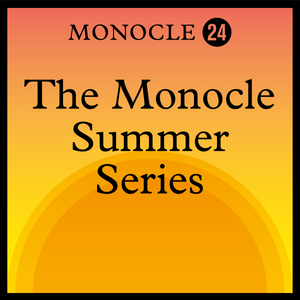 Culture / Podcast
Tyler Brûlé, Andrew Tuck and Robert Bound meet guests from the worlds of media, food and drink, hospitality, the arts and fashion for smart discussion, well-chilled drinks and seasonal surprises and some sunny tunes played live in the studio.
RSS Feed
3
Latest episode
Poolside reads and summer tunes:
Libreria's creative director Paddy Butler drops by to recommend some summer reading and we head to Paris to speak to supremo concierge Adrian Moore about how he gives guests the best tips in town. Plus: UK singer Arlo Parks takes to the microphone to play us some live tracks.