Subscribe to Monocle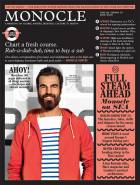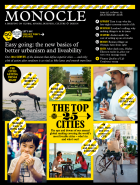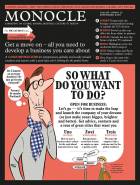 Publishing 10 issues plus two special editions a year, Monocle reports from the ground in over 100 countries. We are here to bring you a fresh global perspective – and over 2,500 pages of editorial a year.
A subscription is a simple way to make sure you never miss a copy and enjoy many exclusive benefits.
Benefits
Delivery costs included worldwide, no matter where you are
Access to the Monocle Archive and exclusive content
10% discount at Monocle Shops and online
Exclusive offers and invitations to events around the world
Priority access to selected product collaborations