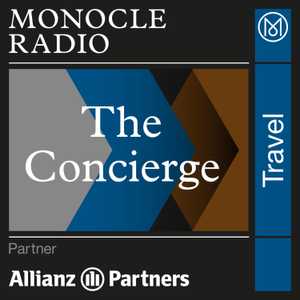 Travel & Hospitality / Podcast
Thinking about your next trip? Allow us to be of service. Introducing The Concierge, a travel show that goes the extra mile with tips, tricks and recommendations from around the world.
RSS Feed
4
Latest episode
Beirut, Porter Airlines and Indonesia:
Markus Hippi takes us to vibrant Beirut to see how the city is preparing for the return of tourism. Then president and CEO of Porter Airlines, Michael Deluce, tells Monocle about his plans to rewrite the rules of economy travel and we take an exclusive peek into the brand new Cap Karoso Hotel on the island of Sumba in Indonesia. Plus, the latest travel news with Sarah Khan.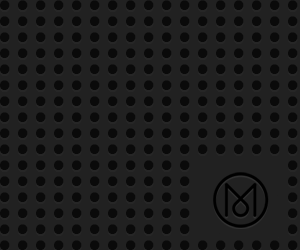 Episode
Date
Description
Download
Play

4

29 Mar 2023
30 min

Beirut, Porter Airlines and Indonesia:

Markus Hippi takes us to vibrant Beirut to see how the city is preparing for the return of tourism. Then president and CEO of Porter Airlines, Michael Deluce, tells Monocle about his plans to rewrite the rules of economy travel and we take an exclusive peek into the brand new Cap Karoso Hotel on the island of Sumba in Indonesia. Plus, the latest travel news with Sarah Khan.

Download
Play

3

22 Mar 2023
30 min

Helsinki, St Moritz, Morocco and Europe's new rail routes:

Petri Burtsoff takes us on a dining tour of Helsinki's bohemian neighbourhood of Punavuori, Tom Webb guides us through ski season without skis in St Moritz and Charlotte McDonald-Gibson takes us for a ride through the ever-expanding world of Europe's night trains. Plus: the latest travel news from Alex Wix.

Download
Play

2

15 Mar 2023
30 min

Östersund, Amsterdam, Ibiza:

Liam Aldous talks us through what Ibiza has to offer in the off-season, we join Fia Gulliksson for a gastronomic tour of her hometown of Östersund in central Sweden and we peek into the just-opened De Durgerdam hotel in Amsterdam. Plus: the latest from the world of aviation with Paul Charles.

Download
Play

1

8 Mar 2023
30 min

Miami, Porvoo, Stockholm Furniture Fair:

Robert Bound and his panel of experts look ahead to travel in 2023. Plus: Petri Burtsoff walks us through the historic city of Porvoo on Finland's southern coast, Gabriel Leigh on all the aviation news that should be on your radar this week and Tomos Lewis celebrates the renovation of Miami's South Beach boardwalk.

Download
Play