Vienna travel guide
Hotels
The Viennese do five-star stays in a grand manner that few cities can compete with – but time-tested swank isn't all that the Austrian capital has to offer. A clutch of sprightly independents has opened in recent years to challenge the more traditional options, thus creating a diversity of dwellings that belie the city's diminutive size.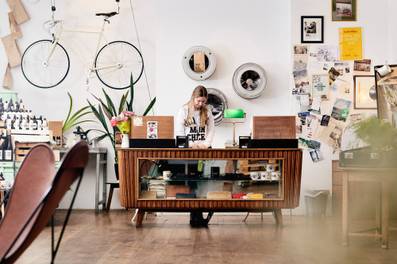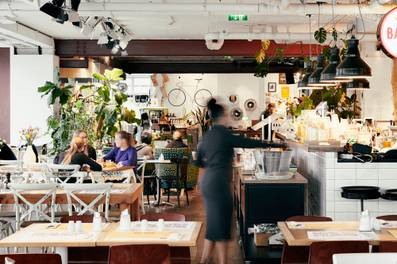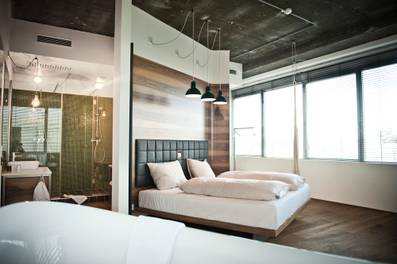 Hotel Daniel, Landstrasse
Hotel Daniel is unerringly cool. Cue smart modern suites, a bakery serving a rotating lunch menu and hammocks in several of the 116 rooms. The hotel is itself a landmark; it was built in 1962 by architect Georg Lippert, who also created the Daniel's sibling hotel in Graz (this happy coincidence was only discovered by owner Florian Weitzer after the purchase). The magnificent Belvedere Museum and its Gustav Klimt collection is within strolling distance, as is the 21er Haus with its contemporary exhibitions. If you prefer wheel-powered transport, the hotel has bicycles and Vespas for hire.
5 Landstrasser Gürtel, 1030

+43 (0)1 901 310

hoteldaniel.com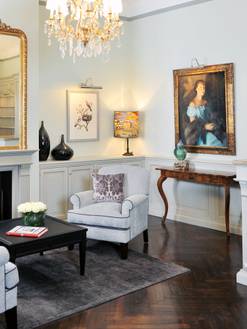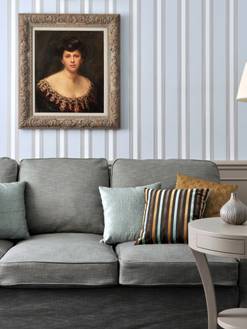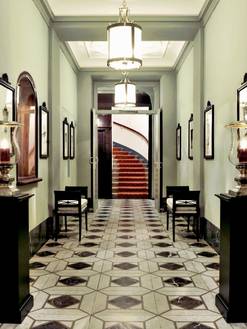 Hotel Kärntnerhof, Innere Stadt
Tucked away in an alley near St Stephen's Cathedral, this three-star hotel behind a classic 19th-century façade could easily be missed if it weren't for the eye-catching neon sign outside. Once a brothel (military veterans do occasionally wander in, asking "Where are the girls?"), the Kärntnerhof has made a name for itself as the smallest of Vienna's grand hotels. Designer Niccolò Grassi and director Nicole Nagel have decorated the 44 rooms with custom furniture and a mix of old and new pieces sourced from both flea markets and international brands. The hotel lacks a restaurant but its homemade Madame Rosa jam – named after the madam of the old brothel – is a treat. Staff will also happily direct guests to the best bistros in town.
4 Grashofgasse, 1010

+43 (0)1 512 1923

karntnerhof.com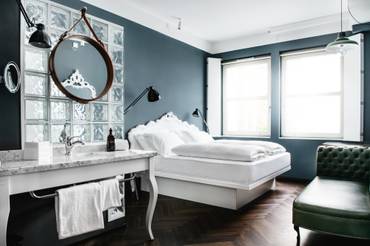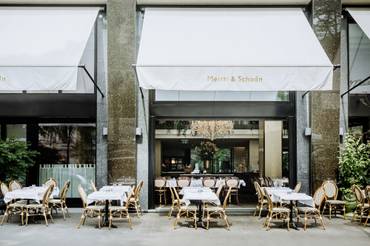 Grand Ferdinand, Innere Stadt
The stately Grand Ferdinand represents a tasteful gear change from the team behind Hotel Daniel, who specialise in design-minded accommodation where the frills are optional. As you enter the refitted 1950s building, the first thing that greets you is an 18-candle crystal chandelier from glass specialist J & L Lobmeyr. But this is where the stuffy ceremony ends. The reception and lobby are spare but homely – and patrolled by attentive staff. Hang left for a 200-seat restaurant that's dotted with wooden Thonet chairs, ruby-red leather booths and accents. Upstairs are 188 well-appointed rooms – none carpeted, most spacious and simple – and up top there's a bright eighth-floor terrace (guests only, mind). It's perched on the southeastern stretch of the Ringstrasse so expect views to the city's east and north towards the twinkling Donaukanal.

10-12 Schubertring, 1010
+43 (0)1 91 880 400
grandferdinand.com