---

December/07–28/2017
£5.00/€5.00/chf 8
Developed in Zürich
Edited in London
Printed in Bern

Following the success of our summer weekly newspaper, we returned to the presses to bring you a winter expedition into crisp white paper. Throughout December 2017, The Winter Weekly brought you a snowier, high-altitude view of the world – from gritty reports to fireside reads.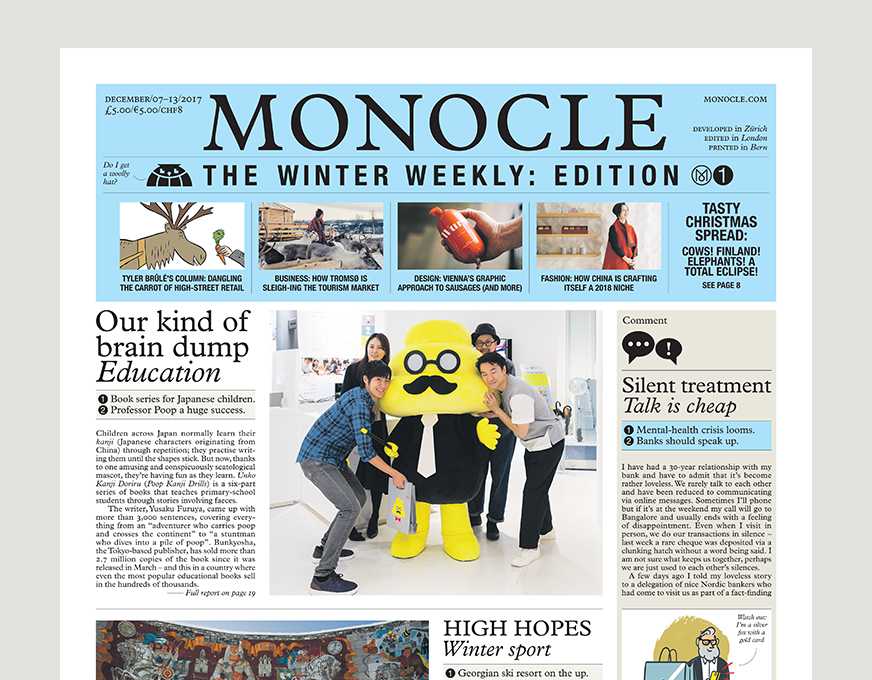 The winter weekly
This three-section paper has been designed to inform, entertain and inspire you throughout the Christmas holidays and prime you for an ambitious 2018. Get a fresh perspective on the year ahead.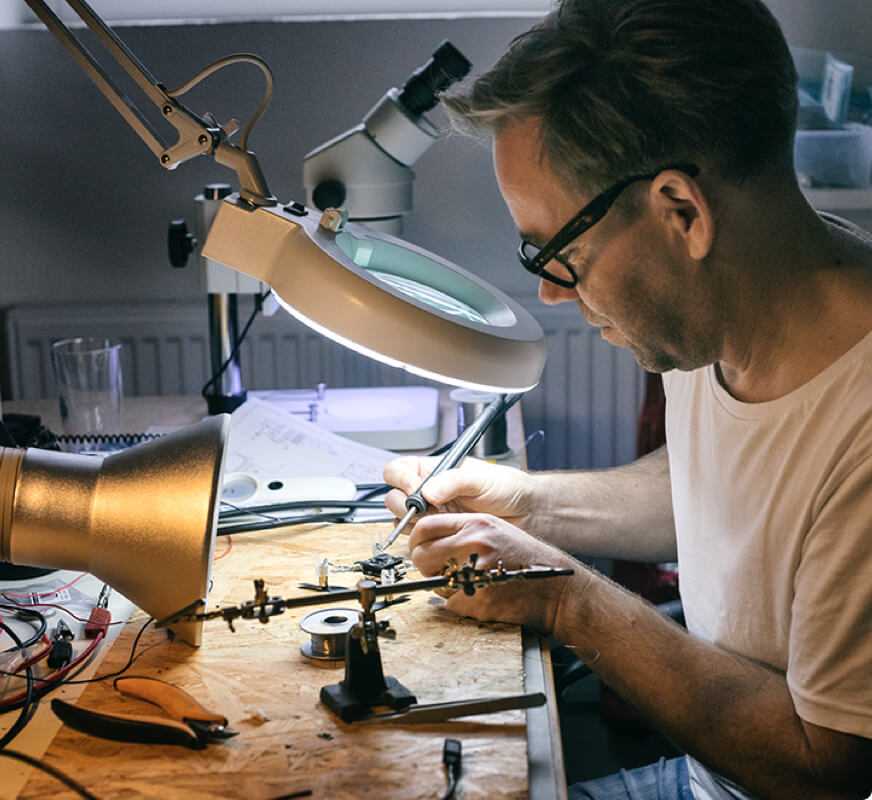 What you can expect
Reports from the chilliest global affairs outposts in the High North, Nordic snow and Siberian cities. What key entrepreneurs want to achieve in 2018 – and you'll be surprised. The emerging cities for architecture, graphic design and fresh visionaries. Specially commissioned fiction to enjoy on a cold night with a glass of gluhwein and sports reporting that definitely involves getting your skates on – and skis and salopettes too.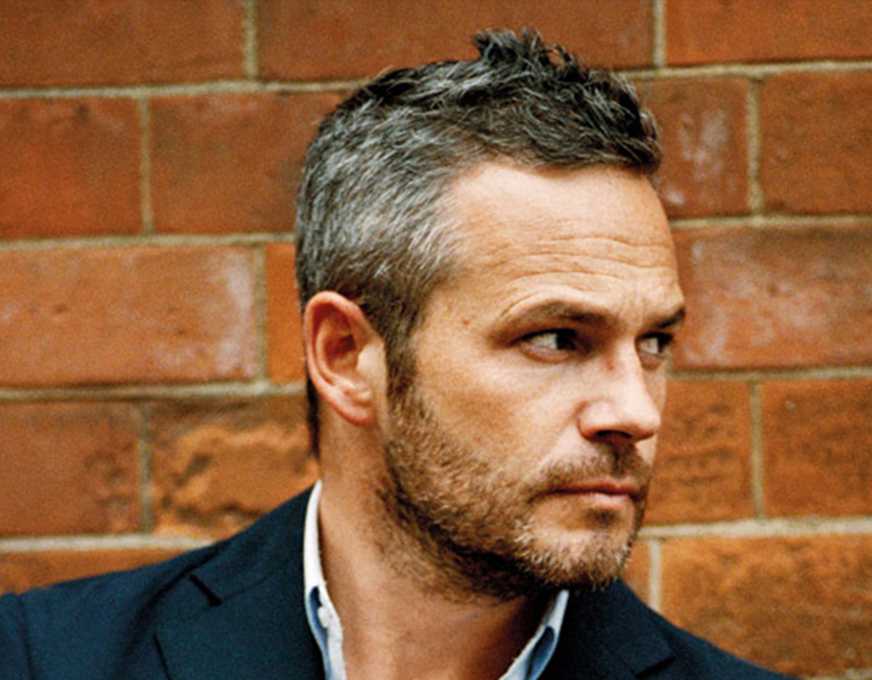 Tyler Brûlé's column
If you've been missing Tyler Brûlé's column, it's now back on page, screen and also via speakers or headphones in the form of a podcast. To coincide with the launch of Monocle's Winter Weekly, Tyler is penning a column that picks up where he left off at the FT.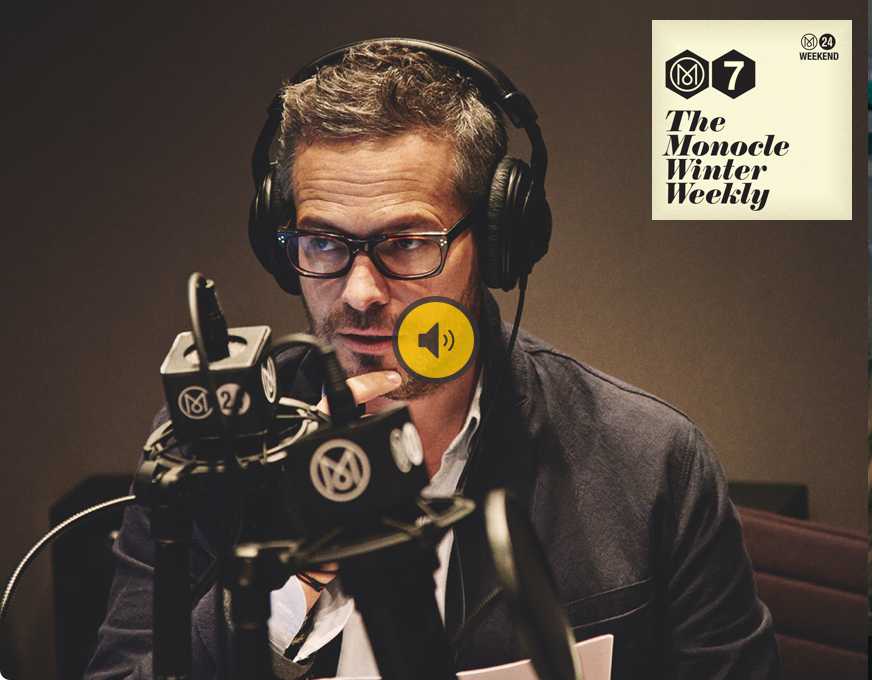 The winter weekly on m24
Throughout the run of the paper this winter we will be bringing its stories to life on The Monocle Weekly radio show that airs every Sunday (or you just download the podcast version). It will be a lively introduction to all we have been up to.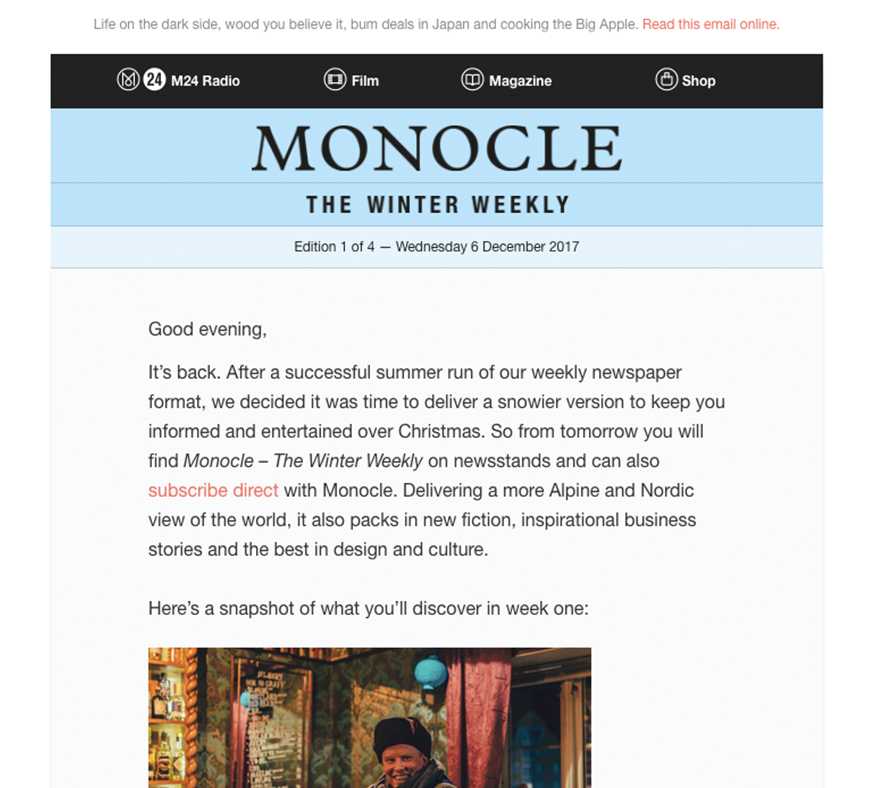 The newsletter
A day before it hits newsstands we would be happy to send you a gentle reminder and also give you a glimpse of the stories that we will be covering, from global affairs to architecture. It's easy to sign up.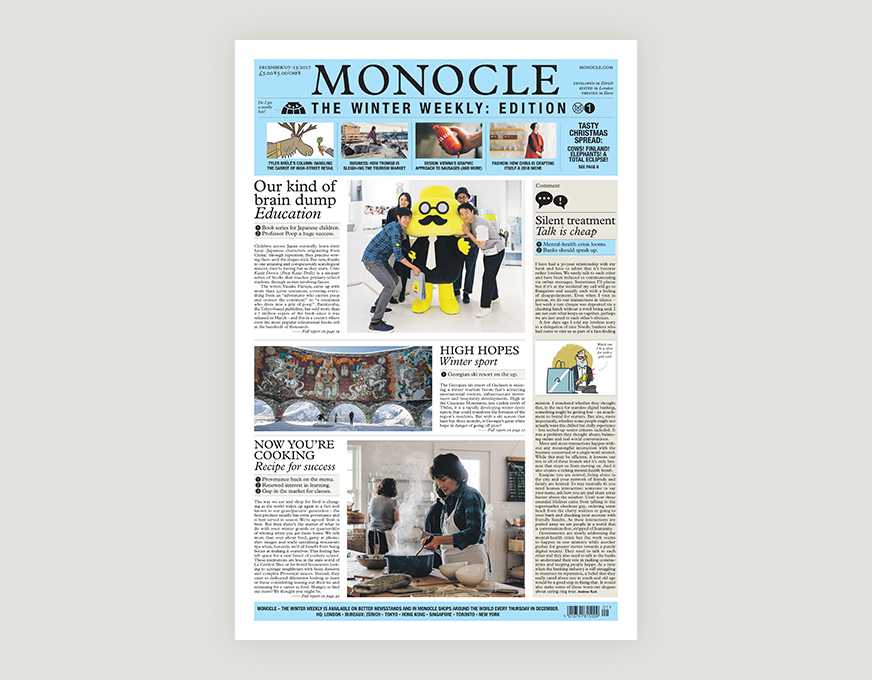 The bundle
You can get all four weeks of the newspaper delivered to you from our online shop. You'll also find The Winter Weekly on sale at the best kiosks in Alpine nations, snowy resorts, key capitals, transport hubs and financial centres. And, of course, all of our Monocle shops around the globe.