César Muntada / Global
Lighting the way
The new, fully electric Audi Q4 e-tron models* have arrived. It is the embodiment of the German automotive giant's idea of progress. César Muntada, Audi's head of light design, is revolutionising the way the industry illuminates its interiors, exteriors and the roads we drive on – all part of a multifaceted approach to a new era in premium mobility.
Audi is launching its most agile all-rounders yet: the new Audi Q4 e-tron models*. Equally at home on the streets of Ingolstadt as winding up the mountains, their high technological specifications herald a new moment for mobility. Bearing all the hallmarks of an Audi in their exterior, as well as the unmistakable profile of an e-tron, their hidden features turn a page for the improvement of motoring. 
One advanced innovation in Audi's repertoire is lighting – and Barcelona-born César Muntada is a visionary in the field. His pioneering designs, which include imaginative manipulation of led and oled technology, are shaping the aesthetics and characteristic of the cars. The Audi Q4 e-tron models* were the ideal opportunity for Muntada to further advance Audi's approach to lighting. 
"Light has always been a means of communication"
The designer has taken Audi's industry-beating Matrix led headlight system and made it customisable. Drivers can choose from four digital light signatures that each generates a different light expression with shadow effects. The rear lights also offer elegant light solutions with a thin light strip that runs across the back of the car and dynamic indicators that give a sense of movement. We dropped in on Muntada for a conversation about how light can be used as communication, and about the transformative ways that it's applied to the Audi Q4 e-tron models*.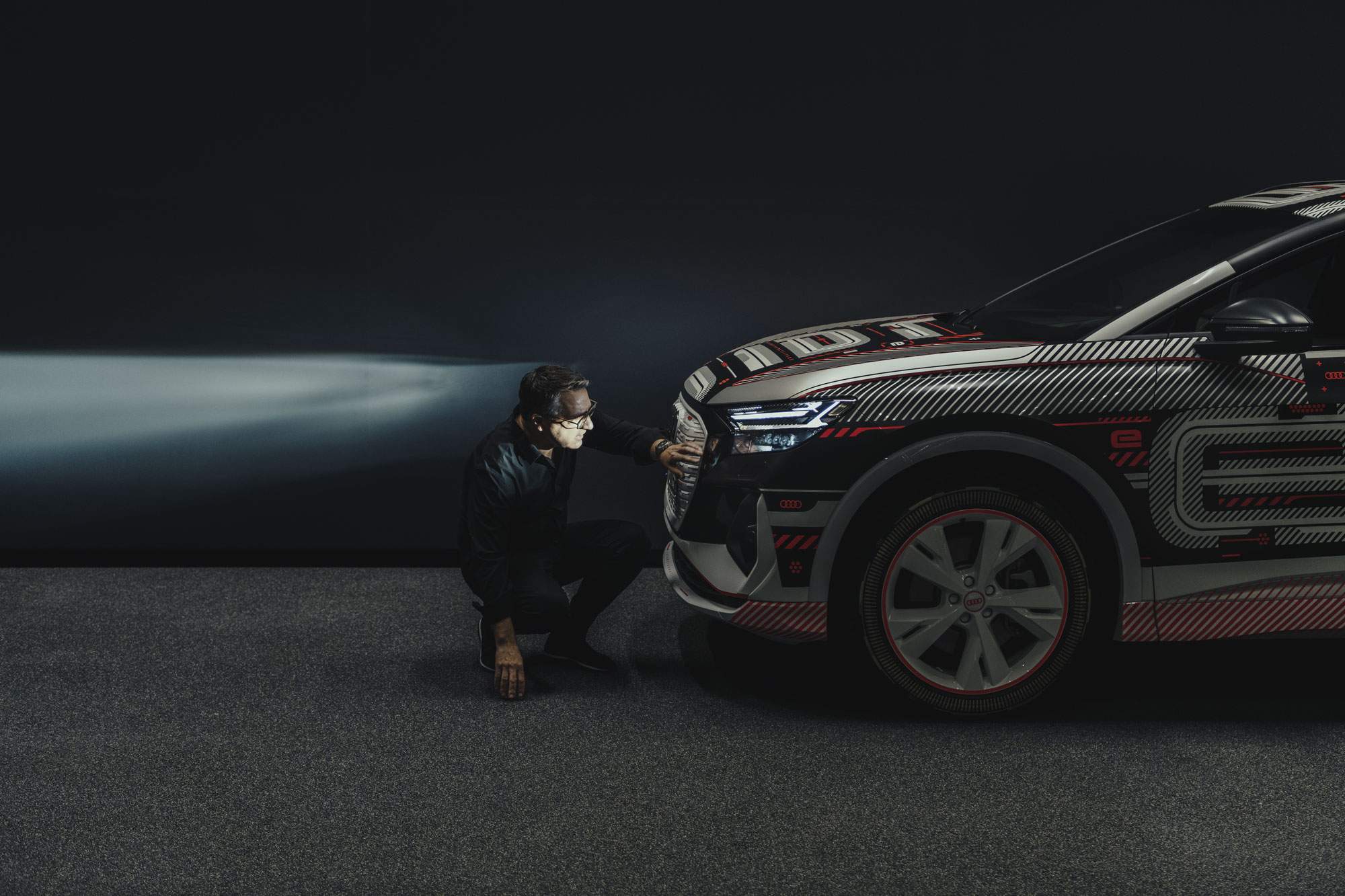 César Muntada
Head of Light Design
How do you approach lighting design?
Light has always been a means of communication. A lighthouse, for instance, is telling you there is safe harbour. We also need communication on the roads to understand difficult situations. The indicator light is the first communications tool. Audi has a dynamic indicator that not only blinks but actually shows the direction in which you are moving.
What's new about the lighting for the Audi Q4 e-tron models*?
Lights are an expression of an electronic and digital world so it's a perfect match. Our lights are responsive; our matrix lights switch on and off when they're needed. Everything is in motion.
"We thought it would be great if the car could reflect the driver. The owner can now become part of the story by selecting light signatures that fit their mood"
Tell us about the world of light personalisation?
Audis are unmistakable in their look and the owners identify with their cars. So we thought it would be great if the car could reflect the driver. Are they in a good mood? Are they in a more serious mood. The owner can now become part of the story by selecting light signatures that fit or even change their mood at a specific point in time. That is something completely new.
What is the relationship between exterior and interior lighting?
It is like seeing your home from outside. You see the proportions, how it sits in its surroundings, its design. Then you open the door to see inside. We want that same continuity: to take you from the outside to the inside, almost without thinking.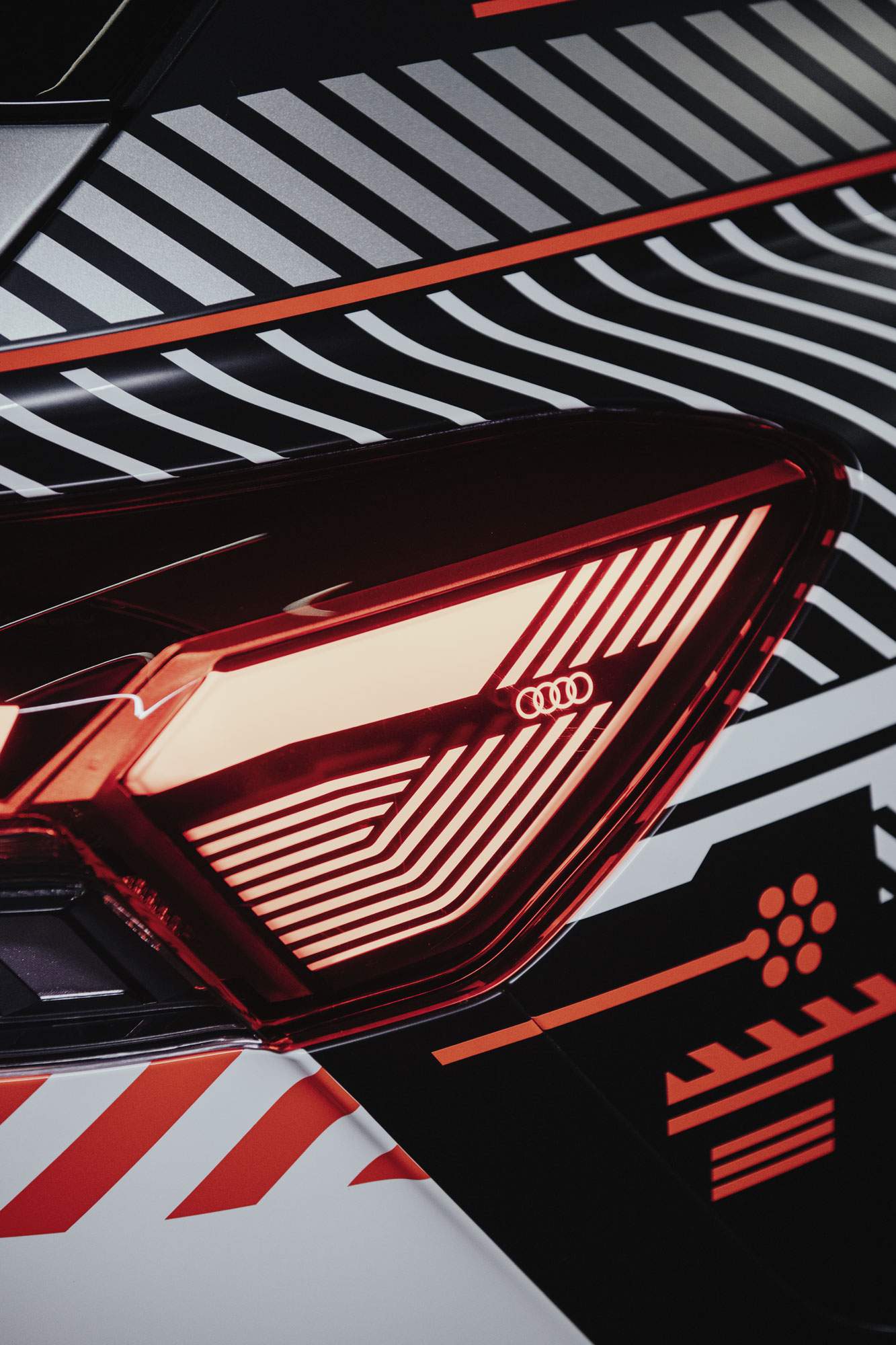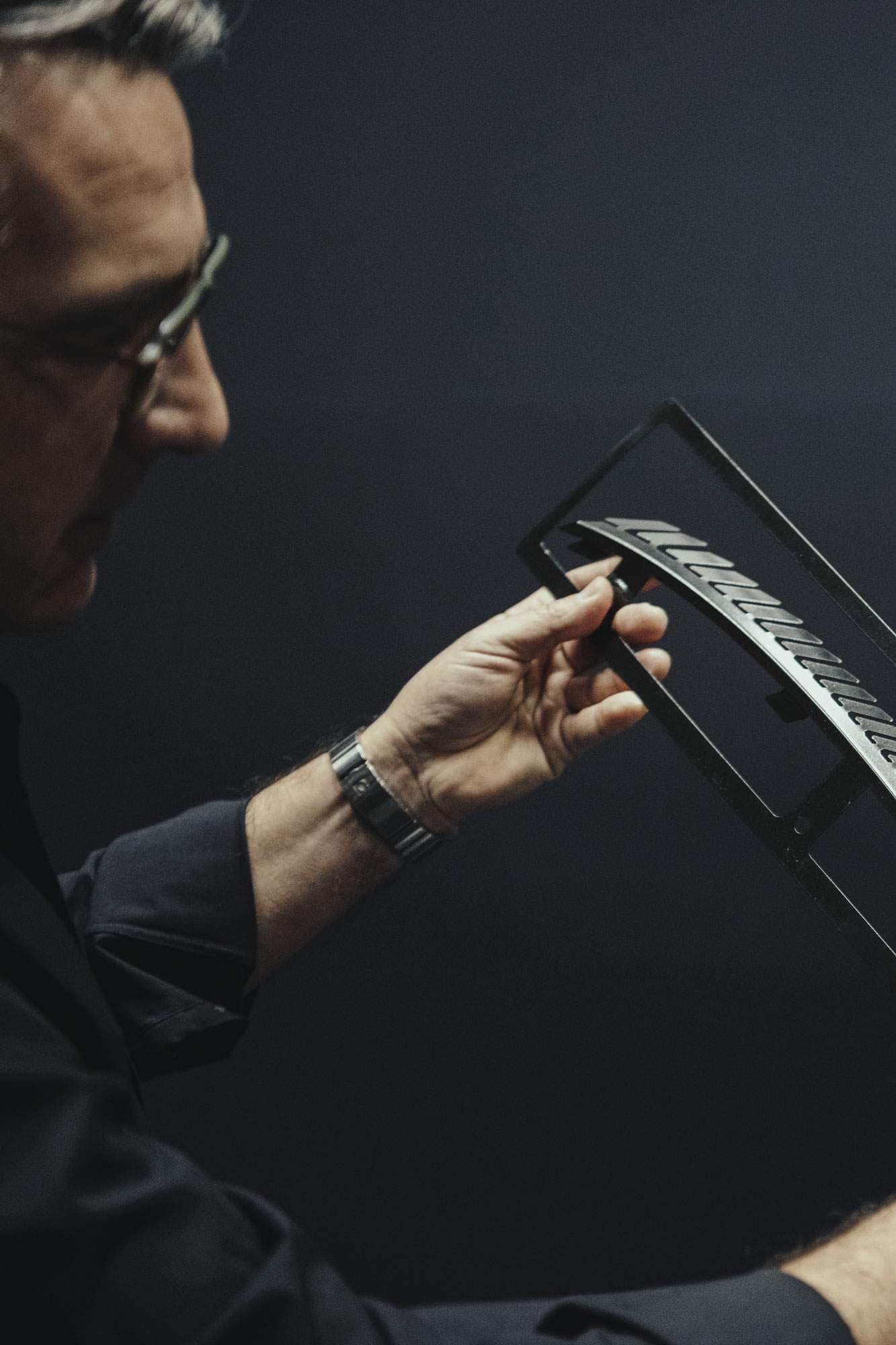 *The decal of the vehicle illustrated is currently not available either as a standard or optional equipment. The vehicle shown here is a prototype that is not available as a production model.
*Audi Q4 e-tron
Power consumption combined: 17.9-15.6 kWh/100km (NEDC); 20.9–16.6 kWh/100km (WLTP); CO2 emissions combined: 0 g/km. 
Further information on official fuel consumption figures and the official specific CO2 emissions of new passenger cars can be found in the guide "Information on the fuel consumption, CO2 emissions and electricity consumption of new cars", which is available free of charge at all sales dealerships and from DAT Deutsche Automobil Treuhand GmbH, Hellmuth-Hirth-Strasse 1, 73760 Ostfildern-Scharnhausen, Germany (www.dat.de).