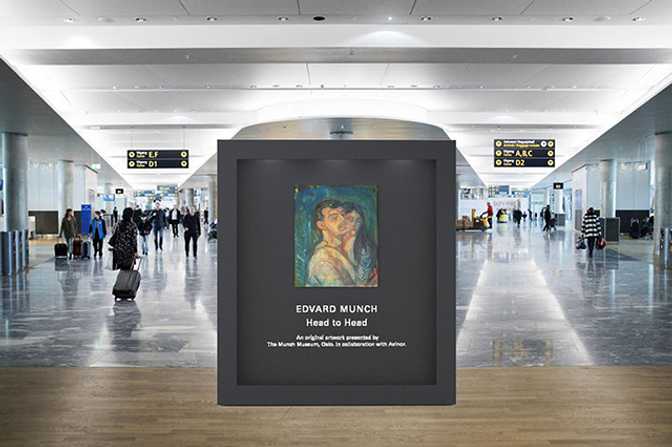 Passport to paintings
Why not reach a higher cultural plain before you board your plane? Check in at Oslo Airport to check out its new artwork.
Can airports double as cultural – as well as transport – hubs? This week Oslo Airport announced that it will be showcasing works by Norway's best-known artist, Edvard Munch, in its new international terminal designed by the Nordic Office of Architecture. "Head to Head" will be the first painting to be displayed in the airport's extension as part of a 10-year deal with the Munch Museum, and will be in place just in time for the busy Christmas season. But this is not the first time that an airport has brought art to the mobile masses: Charles de Gaulle in Paris opened a gallery in 2013, while the Rijksmuseum in Amsterdam has an annex at Schiphol Airport. And why not? With duty-free shopping often a boring identikit affair, artwork with a sense of place should be welcomed.