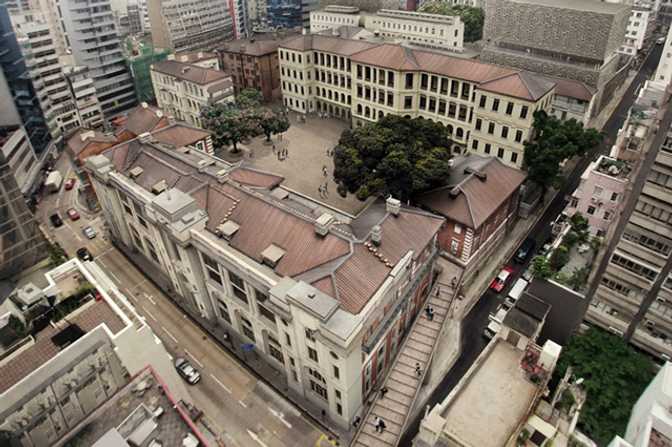 Image: Herzog & De Meuron
If you build it...
Hong Kong is perhaps known more for its art deals than its artistic output but residents hope a new venue will see homegrown talent thrive.
After more than a decade of construction, the opening date for Hong Kong's Tai Kwun Centre for Heritage and Art has been set. On 29 May, Hongkongers will finally be able to visit the police-compound-turned-arts-complex, which has seen Herzog & de Meuron restore 16 historic buildings (some 150 years old) and erect two hyper-modern structures. The development – which has cost HK$3.8bn (€405m) – is backed by The Hong Kong Jockey Club's charities. It will open with an exhibition by Hong Kong artist Wing Po So and a group show, "Dismantling the Scaffold", featuring the work of international and homegrown talents. Locals are excited: Tai Kwun is seen by many as a chance for Hong Kong to prove its mettle as an art city – not just an art-dealing city.