Urbanism / Global
2. Finding the soul of the city
It is no mean feat to build the world's smartest city district and to make it architecturally beautiful. Connecting the pride of the country's past and its future, Msheireb Properties set out to build the "Smart City with Soul", an integrated system of physical and digital touchpoints. The result is an environment that operates smoothly and instinctively to the advantage of its population and learns as it goes.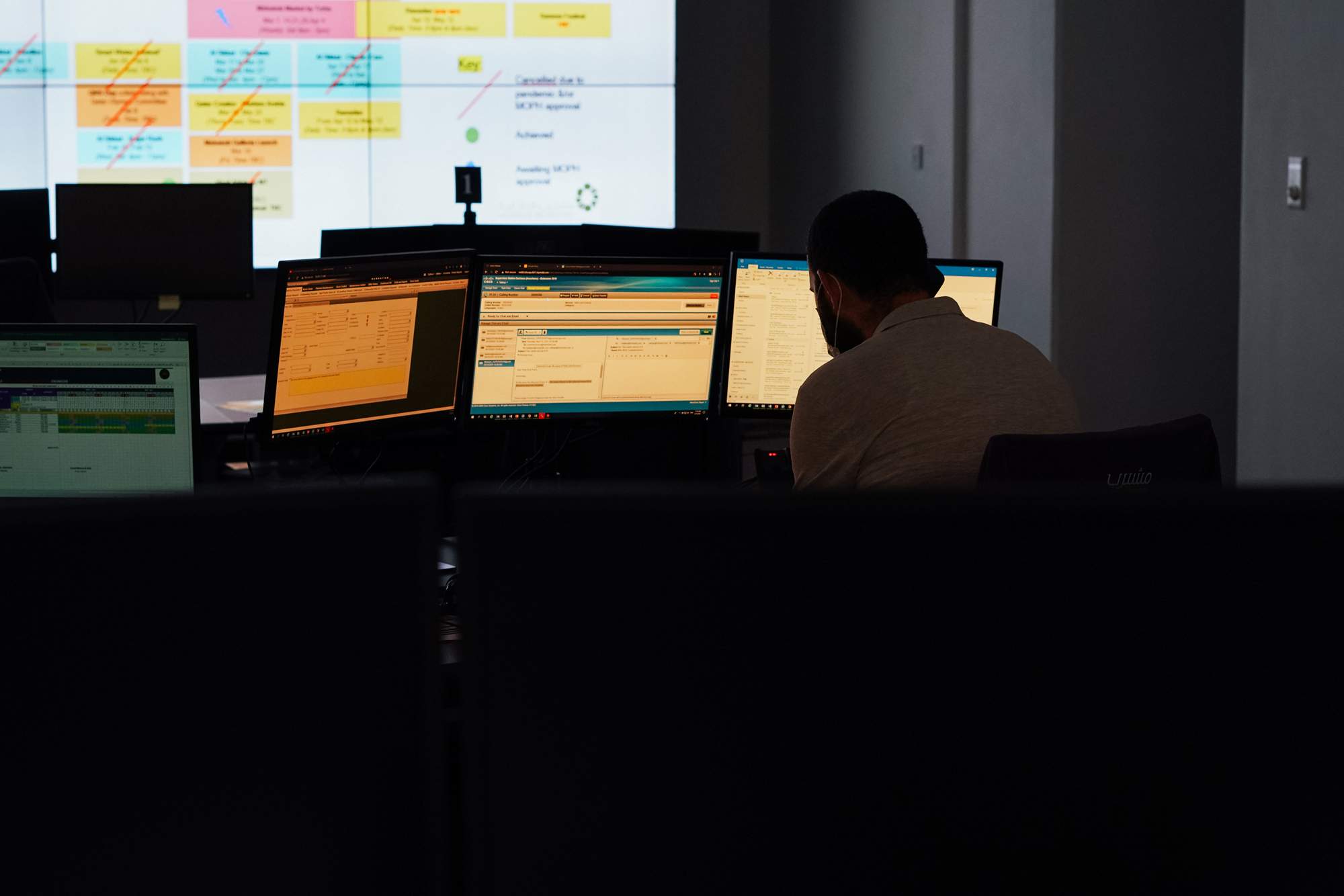 The network
Keeping the city connected
mdd deploys a consistent network infrastructure, connected urban systems, integrated city operations and digital services for its residents and visitors. Nowhere are Msheireb Downtown Doha's smart credentials more apparent than at the Command and Control Centre, a digital nexus that oversees all city operations and connects 10,000 cameras, two data centres, four facility-management hubs, more than 600,000 connected devices, 3,700 beacons and 7,500 access-control readers.
mdd achieves a seamless and undetected network of smart solutions across four areas. First, the city district has smart infrastructure comprising its network, connected devices and data centres. Second, on top of this infrastructure sits the smart systems, which include cctv cameras, public lighting, car parking and district cooling. Third, the system and infrastructure drive the city's applications, which are in energy and systems management, data analytics, 3D Geographic Information Systems, and people counting. This lets mdd provide services that encompass digital signage, smart home systems, a wayfinding app, energy monitoring, online payment system, lifestyle portal and Wifi.
Innovative firsts include:
1.
The largest network of Multimedia Electronic Amenities Systems in the region.
2.
The world's largest interconnected underground car park, with more than 10,000 parking spots.
3.
Home to the largest connected fire safety systems in the region.
4.
The largest and most advanced security and safety systems (more than 9,000 cctv cameras) in Qatar.
5.
The most connected development in the region, operating a fibre optic cable system with an approximately 430km fiber optic network (and growing).
6.
The first development in Qatar with automatic vacuum waste three-stream segregation (organic, residual and recyclable).
7.
Centralised command and control centre integrating 14 types of smart building systems under a single platform to keep the city safe. 
8.
An energy management system connecting 8,000 smart metres providing energy consumption trends using data analytics helping to continuously monitor and improve sustainability.
---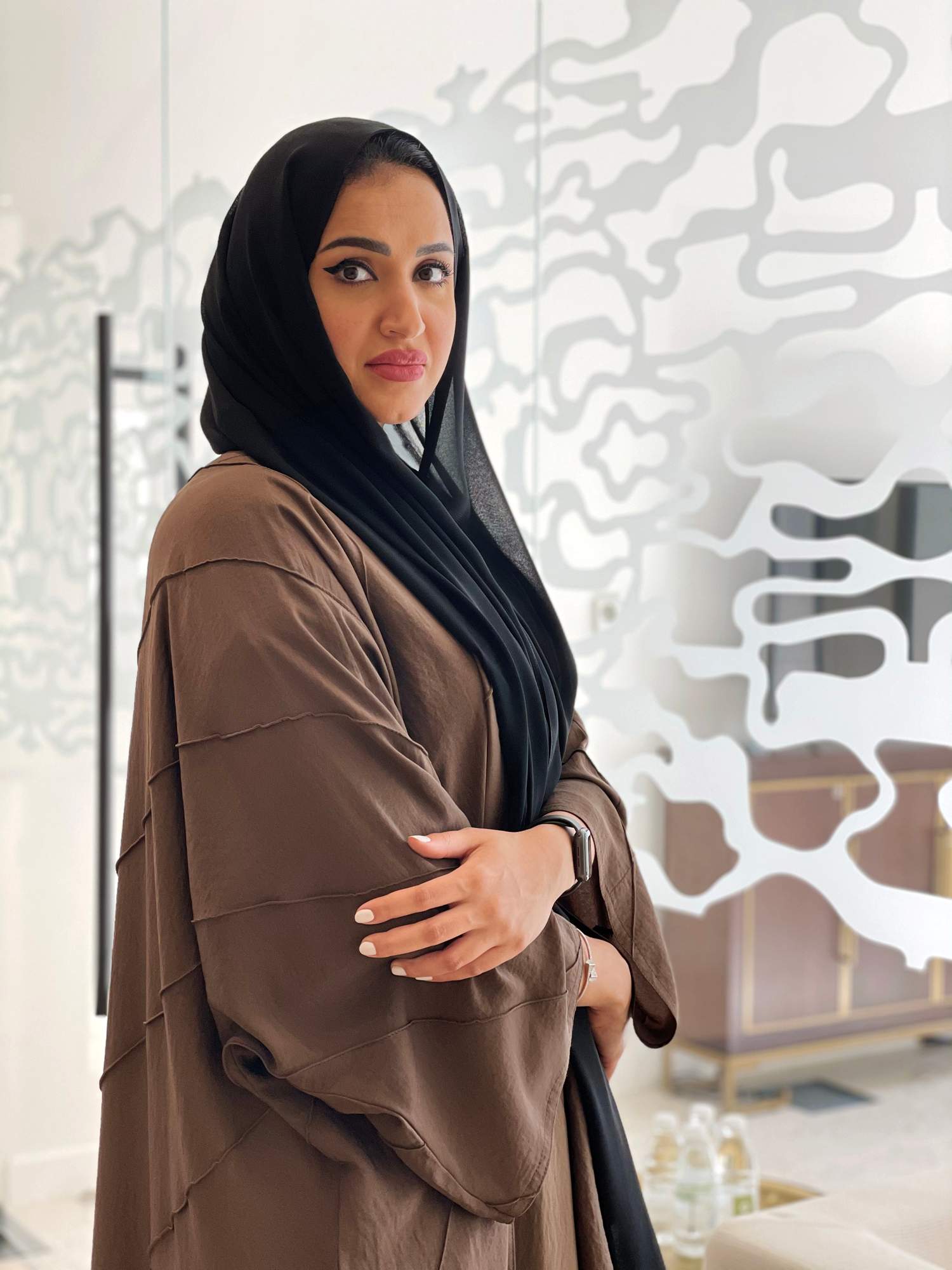 Q&A
Maryam Sultan Al-Jassim
Manager, communications and PR
Why do you call Msheireb Downtown Doha a "smart city with soul"?
Msheireb Properties recently revealed a new brand campaign for our flagship development, Msheireb Downtown Doha (mdd). The messaging for this campaign, called Smart City with Soul, reflects the concept of a futuristic city that also is where humanity and cultural identity connect, breathing life into the surrounding spaces and ensuring a higher quality of life for both current and future generations.
Our city reflects the essence of Qatar, thanks to its place in the hearts and memories of Qatari people. We are very proud to represent a modern city that has preserved its architectural heritage and serves as a source of national pride to the community.
Who are you targeting with the new brand campaign?
Msheireb Downtown Doha serves as an exemplary model to the world; it's a must-visit for all visitors to Qatar that lets them experience history in a modern way. That's why we wanted to target this campaign to an international audience, in addition to locals, entrepreneurs and residents who want to live, work and spend time in a preferred district such as this. We want to showcase our smart and sustainable city to the world and invite them to this development.
What makes MDD a 'smart city'?
Msheireb Downtown Doha is the first downtown regeneration project embedding intelligent city technology and connectivity from its initial planning stages. The smart features can be recognised on four levels, including the infrastructure, systems, innovative applications and services.
Inside the residential apartments, technology and smart systems play an essential and integral role in supporting sustainability and reducing excess energy consumption. For instance, there is a one-touch screen in each apartment that controls services such as light, curtains, water and electricity consumption – it's directly connected with the data centre. All of mdd is under cctv surveillance in order to provide the highest levels of security, safety and also emergency assistance whenever it might be necessary.
What gives MDD its "soul"?
In addition to being of one of the smartest city districts in the world, Msheireb Downtown Doha is a vibrant city that preserves the memories of Qataris for future generations. There are many stories to be told in every street, building or corner in the city. That is why we maintained the names of streets and areas in the city from the past and to revive the precise distinction of each of them in a new way. The campaign, Smart City with Soul, aims to highlight the city's main features in terms of its architectural spirit, smart and sustainable features, and new ways of living for residents and visitors. That's why our launch campaign is built around three main hubs in the city: Al Kahraba Street, Barahat Msheireb and Sikkat Wadi Msheireb.
Al Kahraba Street at Msheireb was the first street in Qatar to be powered by electricity. Kahraba in Arabic translates as electricity. Sikkat Wadi Msheireb is now the city's soul, where main activities allow the community to gather, and Barahat Msheireb is the largest open-air covered square in the Middle East.
What is the future of MDD as a smart city?
Msheireb Downton Doha is the city of the future that can meet all the requirements and demands of individuals and corporate entities. Whether you are a resident, visitor, tenant or business, the city has all the elements needed to leverage the latest technology and services. We believe that mdd represents the future of modern city district, offering people a new way to live, work and entertain.
Besides, our city continues to build partnerships with world-class corporations to continuously update its services and utilise state-of-the-art innovations in many fields related to artificial intelligence, smart mobility, cybersecurity and other related urban solutions.
See part one of this series here