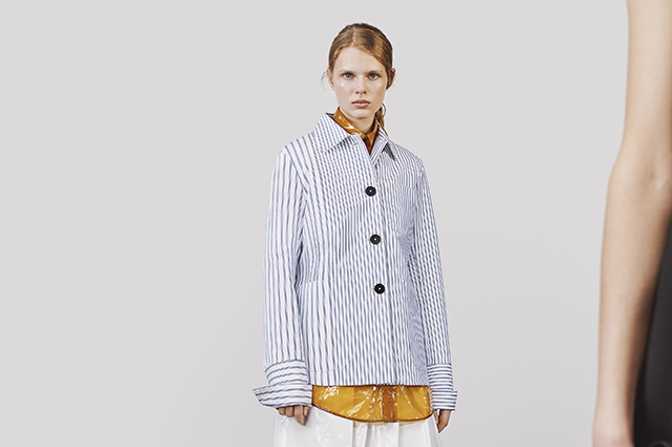 Catwalk among the pigeons
Fresh faces at Milan Fashion Week are raising the bar – and possibly a few hemlines.
Milan Fashion Week is known for its historic brands helmed by creative directors who are household names, such as Karl Lagerfeld at Fendi, Miuccia Prada and Giorgio Armani. This women's spring/summer 2018 season, however, a clutch of newcomers are taking the reins at big labels. Yesterday afternoon, at the Roberto Cavalli show, British designer Paul Surridge (an alumnus of Acne Studios, Burberry and Calvin Klein) sent models down the runway in floaty black dresses and zebra-printed skirts. And one of the week's most anticipated events, the Jil Sander show, takes place tonight. It's the debut catwalk event from husband-and-wife duo Luke and Lucie Meier, the brand's new creative directors. The couple have complementary backgrounds – Luke was head designer at streetwear giant Supreme and founded OAMC; Lucie was head designer at Dior and, prior to that, worked at Balenciaga and Louis Vuitton – that consumers are hoping will bring a distinctive haute couture-streetwear blend to the famously minimalistic German house.