Munich travel guide
Sport and fitness
Munich's abundance of fantastic outdoor opportunities has given rise to unusual, sometimes ingenious sporting crazes. There's a river with several surfing spots, the world-famous stadiums of Olympiapark and lakes for windsurfing and sailing – all against the majestic backdrop of the Alps. It's enough to encourage anyone to get up early.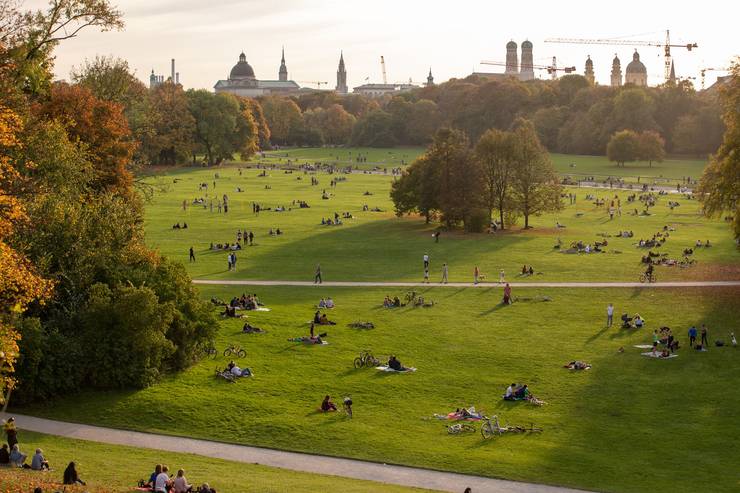 Distance: 3.5km 
Gradient: Flat 
Difficulty: Easy 
Highlight: Getting close to nature in the heart of the city 
Best time: Early morning, to avoid the crowds 
Nearest U-Bahn: Universität 
The 3.8 sq km Englischer Garten is one of the largest urban parks in the world. It's peppered with outdoor activities to help keep you fit. Take this whistlestop running tour to see what's on offer. 
Start at quaint kiosk Milchhäusl, which is 400 metres east of Universität U-Bahn station and marked by a ski gondola out front. From there head south, passing a meadow with a horse-riding trail on your left (the Universitäts-Reitschule stable is nearby). In summer, free hour-long Lederhosentraining workout sessions are held on Mondays at 19.00. When the path ends in a T-junction in front of a small pond, turn left. Continue on, following the gradual left bend, to cross the Eisbach (a branch of the Isar) and pass Hirschanger, a municipal sports ground with free football practices for kids on Wednesdays at 17.00.  
At the next junction run straight towards Chinesischer Turm, one of the most charming beer gardens in the park. Continue to a road that's reserved for bikes and buses. After you cross you'll see Werneckwiese on the left, where groups play ultimate frisbee and touch rugby. At the junction turn left and head to Kleinhesseloher See, the location of Seehaus restaurant and beer garden. At the end of Werneckwiese turn left and exit the park onto Gunezrainerstrasse, which merges into Feilitzschstrasse. End your run at Münchner Freiheit U-Bahn station.
This five-star spa occupies part of the top four floors of Hotel Bayerischer Hof.  French architect Andrée Putman designed the space, which has a gym outfitted with equipment by former bodybuilding world champion Ralf Möller. Other features include a recently revamped 14-metre pool with a sliding glass roof that opens during the summer, an open fireplace for colder days and a rooftop bar with first-rate views of the city. Good news: you won't be judged if you head straight to the bar. 

2-6 Promenadeplatz, 80333 
+49 (0)89 21 200 
bayerischerhof.de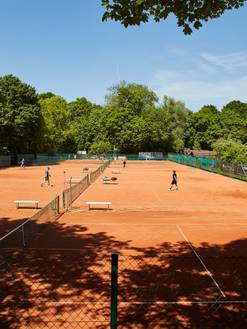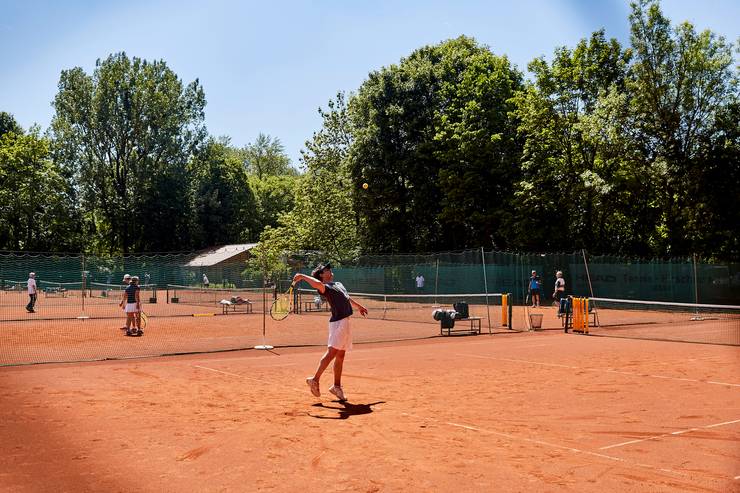 Tennis Hirschau, Schwabing-Freimann
The Hirschau has a rich history dating back almost two centuries. Today, Bavarian restaurateur Wiggerl Hagn, who also operates the Löwenbräu beer tent at Oktoberfest, runs this restaurant/beer garden/sports club which has seven tennis and two beach-volleyball courts. Courts are open to the public and racquets can be hired on site. If you're without an opponent, a tennis community (White Club) runs a free meet-up on Fridays that's suitable for all levels.

15 Gysslingstrasse, 80805 
+49 (0)89 369 941 
tennis-hirschau.de
Images: Manuel Nieberle, Shutterstock, Conny Mirbach