Toronto travel guide
Food and drink
Toronto's multicultural population means that its restaurant line-up is diverse, from novel interpretations of Canadian and US staples to some of the finest Asian, European and African cuisine in North America. If you like your food, you will like this city very much indeed.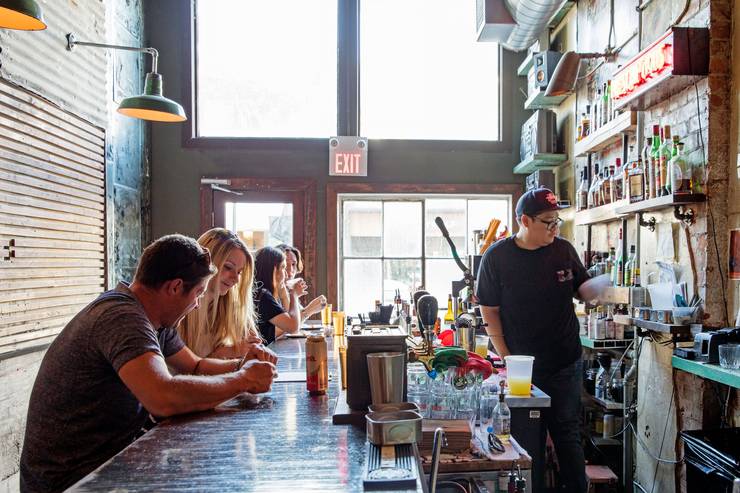 Oddseoul, Trinity Bellwoods
Brothers Leeto and Leemo Han, who were raised in Philadelphia, opened Oddseoul in 2013. Melding South Korean staples with favourites from their hometown, their small sharing plates are imaginative delights. The lip-smacking Bulgogi cheese-steak sandwich, the delicious Buffalo tofu and the seared mackerel (blackened with a blow torch at the table) are standouts. The space resembles an old warehouse – most of the fixtures and furniture were sourced from a friend's junkyard. 

90 Ossington Avenue, M6J 2Z4
---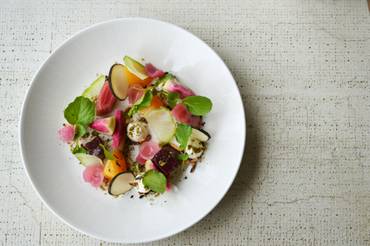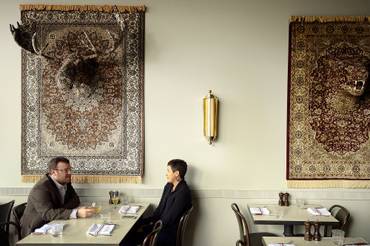 Peter Pan Bistro, Queen Street West
Peter Pan has been welcoming diners since in 1936, so the city that's come to love it held its breath when the bistro closed for renovation and reopened under the stewardship of executive chef Noah Goldberg in 2015. Goldberg's seasonal menus are inspired by French and British fare and don't stray too far from the classic dishes that have made the restaurant a staple in the city for decades.
Enjoy its seated outdoor area or head inside if there's a spot available – the interior is charming. Many of the original art deco fixtures have been restored, including a handsome bar, romantic dining booths and a striking ceiling, which are fitting tributes to the venue's storied past. Unusual tapestries by UK artist Debbie Lawson add an element of whimsy.
6373 Queen Street West, M5V 2A4
+1 416 792 3838
peterpanbistro.ca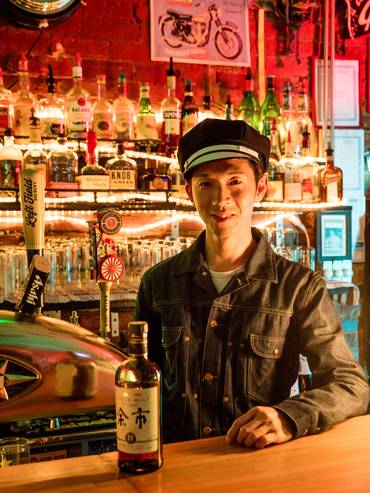 Black Dice Café, Little Portugal
When his collection of 1950s and 1960s US memorabilia began to overwhelm his small Toronto home, Hideki Saito decided to mix work and play. And so he opened Black Dice Café as a Japanese rockabilly bar. Americana dominates the decor – the walls are decked with old vinyl and vintage film posters, complemented by the popular jukebox and pinball machine – but the drinks here are exclusively Japanese. A good range of beers, both bottled and on tap, rubs shoulders with a fine selection of whiskies and saké. 
Although the kitschy bar has its fans on the basis of its eccentric decor alone, ask most regular patrons why they keep returning and the response is invariably an enthusiastic: "Hideki!" Current restrictions mean that drinkers are relegated to the patio space at the front of the bar for now – but it's a good opportunity to get some fresh air and watch the world go by.
1574 Dundas Street West, M6K 1T8
+1 647 748 1574
blackdicecafe.com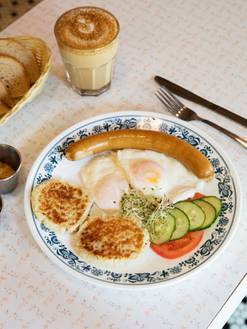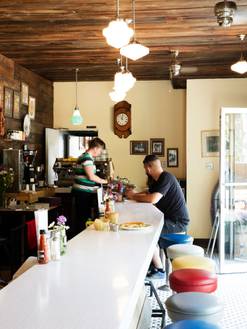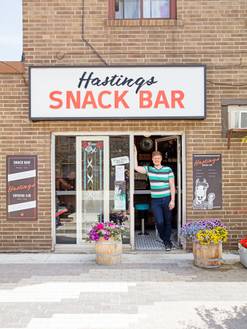 Hastings Snack Bar, Leslieville
When the owner of Hastings Snack Bar retired after 53 years, Karolina Conroy, who owns the barbershop next door, took over. She updated the space with wood and exposed-brick accents and restored the original bar stools and countertop. Enlisting the help of her mother, she serves a small menu of traditional Polish breakfasts and lunches, including pierogi (dumplings), cabbage rolls, paczki (doughnuts) and home-baked pastries. With a chalkboard menu and a charming stained-glass window façade, this is one of the most inviting of the city's no-frills options.

5 Hastings Avenue, M4L 2L1
+1 416 896 1466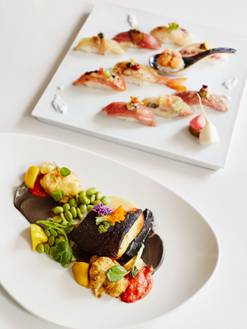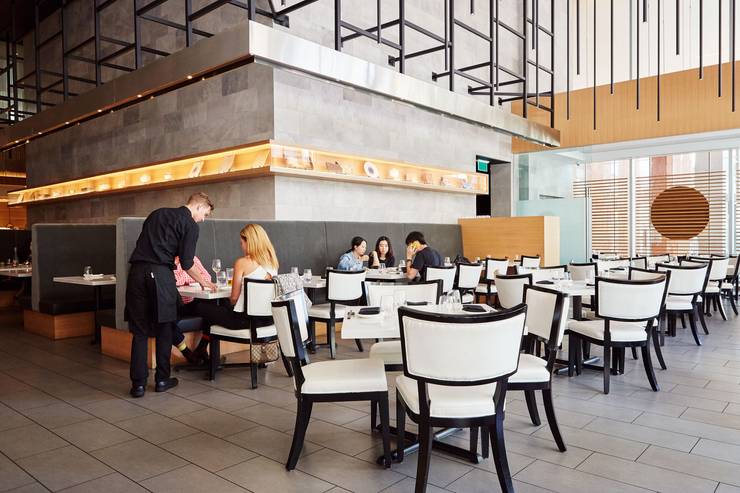 Miku Toronto, Financial District
Aburi Restaurants' 200-cover venue specialises in aburi (part-grilled, part-raw sushi). Located in the Royal Bank of Canada building, the sleek glass-walled space is favoured by those entertaining business clients. The Aburi Oshi sushi plates starring flame-seared British Columbian salmon, saba (mackerel) and ebi (prawn) are popular. A raw bar serves delicacies such as oysters from Prince Edward Island. Miku also bottles its own water and donates the proceeds from sales to a local charity.
105-10 Bay Street, M5J 2R8
+1 647 347 7347
mikutoronto.com
Images: Lorne Bridgeman, Jaime Hogge