Design / Global
3. Smart and stylish
Design is the cornerstone of Msheireb Downtown Doha. A focus on community, technology, convenience and entertainment is integrated into every element. From the premium brands found along Doha's longest pedestrian-only street, to the use of smart digital technologies in residences and offices, aesthetics are key to living in the city district.
Q&A
Shaikha Al-Sulaiti
Interior designer, Msheireb Properties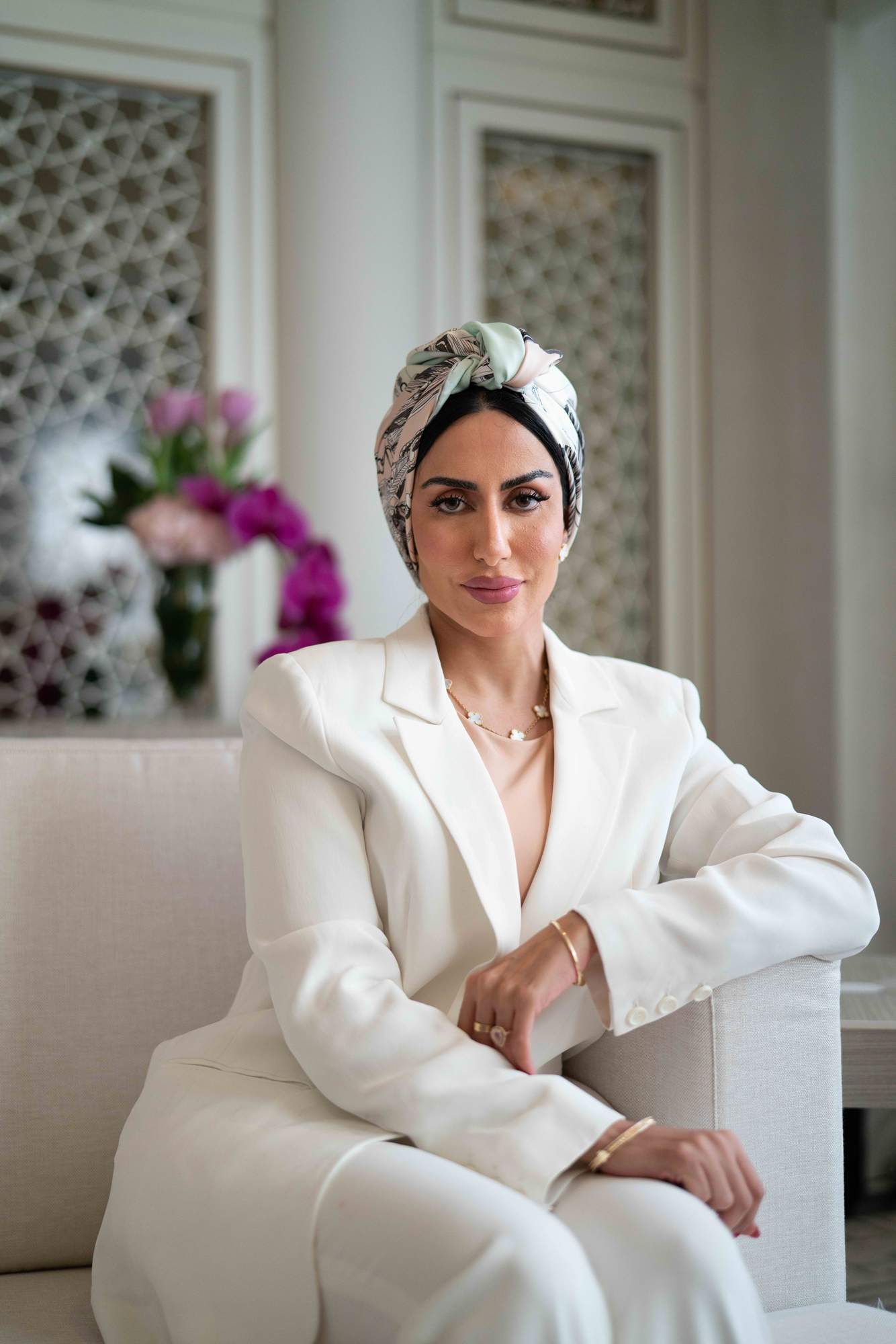 What is special about Msheireb Downtown Doha?
I've been on the project for more than 10 years and I still find details to appreciate. I work with leading international architects, who often comment on Msheireb Downtown Doha's extraordinary beauty and unique character; they find it exhilarating. If these well-travelled and acclaimed designers can be inspired, then imagine what the city can do for young designers in the region?
What is the design vision for the project?
One of the main goals of Her Highness was to create an architectural language that would allow us to regain our identity in terms of architecture but also create a walkable city. That's one of the best selling points of the city district: that you are able to walk outdoors comfortably, even in the summer. Part of the long-term vision is to educate younger generations of designers: to provide training or a place for them to work and experiment with ideas.
What is the Doha Design District and what services will it offer?
Doha Design District (ddd) will be a new design hub at Msheireb Downtown Doha and will serve as the region's centre for design and innovation. There will be a 3D-printing lab and a flexible co-working space. We are also exploring the introduction of a materials library and a culinary institute. Being able to understand how food is made and to create a culture of health and awareness is one of Her Highness's passions. I'm also in discussions with international brands as retail partners in the design district to host workshops or training courses for different facets of the industry, such as furniture or textile design.
---
Designer destination
Show of brands
In addition to servicing the design industry, Msheireb Downtown Doha and the Doha Design District will also provide a home to some of the world's most respected design brands. Premium international furniture names – such as Giorgetti, Christopher Guy and Haworth – will be found in the Design Lounge showroom. Other prominent brands in the district include Minotti, Siematic, Poliform, Rimadesio, Moooi and usm. This will raise the country's design profile and inspire a keen, young audience to discover international design at home.
---
Doha Design District
Hub for innovation
Launching towards the end of 2021, the Doha Design District will be a dynamic hub of galleries, showrooms, creative services, shops and restaurants. It is set to become a landmark in Qatar and the region for attracting homegrown and regional designers who come to rub shoulders with their global peers. The intention is to introduce the city's design culture to the world and to promote its unique design identity across the globe. By partnering with retail brands, collaborating with regional industry professionals and international partners, ddd will offer an environment where designers and the general public can gather, be inspired and create together.