Berlin travel guide
Architecture
Berlin is an open history-book. There are few cities that have undergone as many reincarnations as the German capital and its architecture tells that story. Traces of the Kingdom of Prussia, the German empire, the Weimar Republic, wartorn and divided Berlin and the reunified Federal Republic are hidden in plain sight.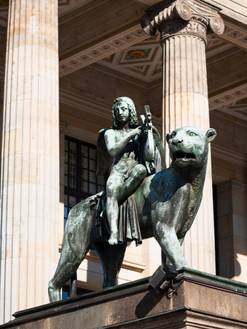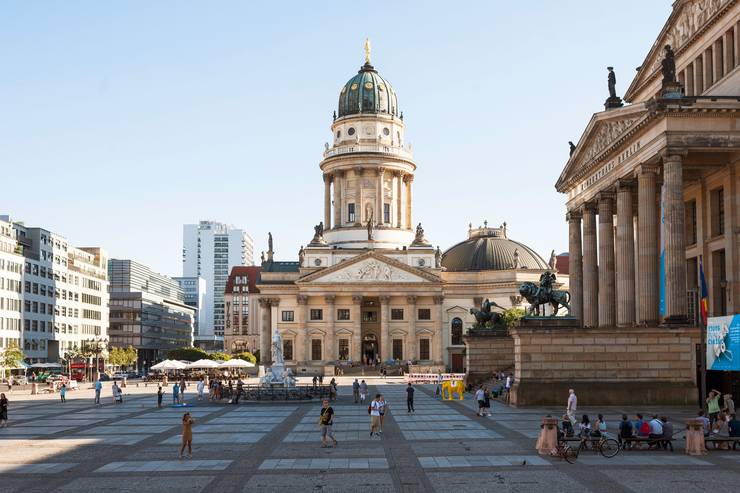 This monumental square is the place to see Berlin in all its historic grandeur. The spectacular space began life as a marketplace in the 17th century. The imposing Deutscher Dom and Französischer Dom (climb its tower for superb views of Berlin) was added in the following century, helping to establish Gendarmenmarkt as a significant meeting point. One of the finest buildings on the square is the Konzerthaus Berlin (concert hall), designed as a theatre in 1821 by Karl Friedrich Schinkel, one of Germany's most important architects. The structure, which reopened in 1984 after being restored, is undoubtedly classical yet parts of it foreshadow Schinkel's modern style. Come here for organ recitals and concerts. Today the Gendarmenmarkt plays host to many lively gatherings and events; a firm favourite is the annual Christmas market.


Gendarmenmarkt, 10117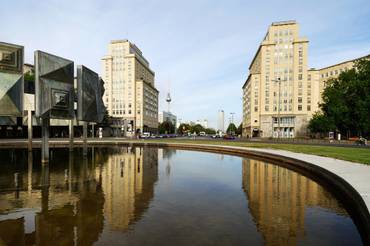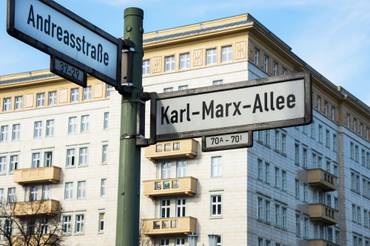 Karl-Marx-Allee, Mitte and Friedrichshain
Built in the 1950s, this 90-metre-wide boulevard runs for almost 3km from Alexanderplatz to Friedrichshain. Called Stalinallee until 1961, it is lined with "worker palaces", which glorified the GDR's political system before its downfall (its doom was foreshadowed in the prefabricated buildings around Strausberger Platz, built after resources for the neoclassicist mansions had run out). During the Cold War the boulevard would host processions; now it's a reminder of Berlin's history and is prime real estate, especially the Hermann Henselmann-designed domed towers at Frankfurter Tor.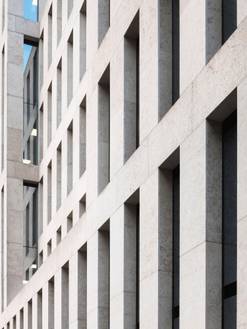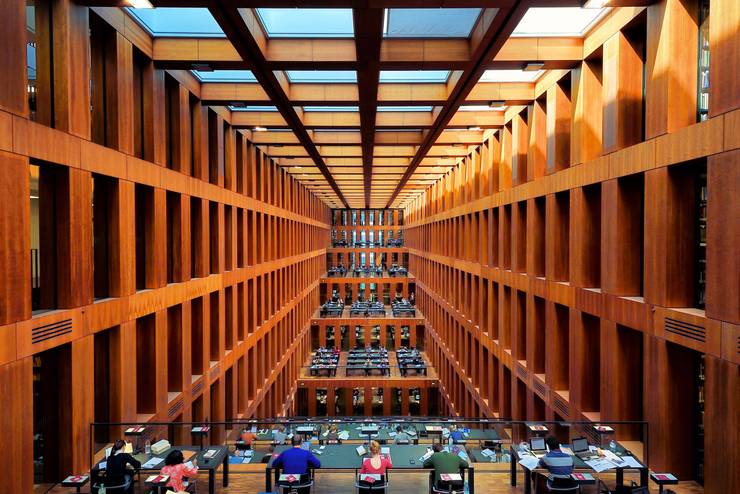 Jacob-und-Wilhelm-Grimm-Zentrum, Mitte
Designed by Swiss architect Max Dudler in 2009 and named after fairy-tale writers the Brothers Grimm, this building houses the library of Humboldt University plus 6,000 books from the brothers' private collection, totalling about 2.5 million books in all. The building towers 16 metres above the city's general height limit of 22 metres and its gridded natural stone façade and arrow-slit windows embody contemporary Berlin's architectural language. Inside, reading floors lit by skylights cascade from one level to the next.


1/3 Geschwister-Scholl-Strasse, 10117
+49 (0)30 209 399 370
ub.hu-berlin.de
Images: Thomas Meyer, Alamy