Brussels travel guide
Architecture
Architecturally, Brussels is a city of extremes. On the one hand you'll find ornate – at times ostentatious – art nouveau townhouses; on the other, exceedingly ambitious postmodern monsters. But there's much in between that many visitors simply don't know about.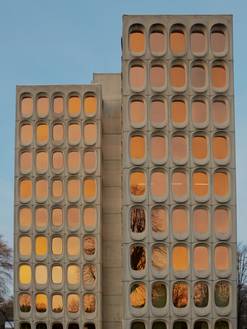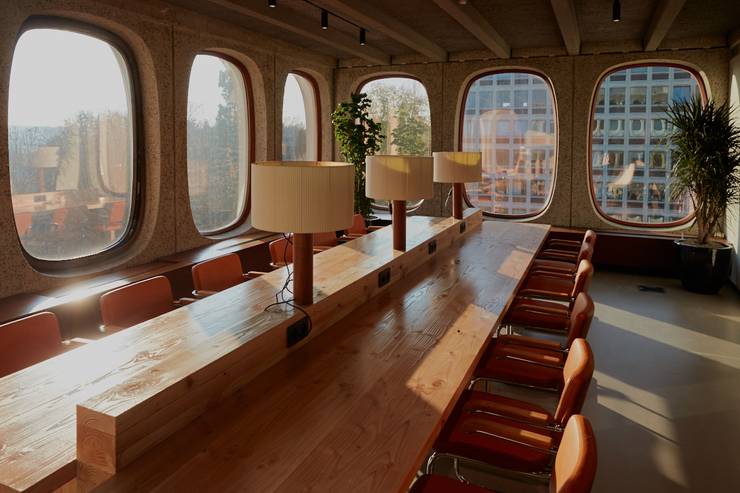 Fosbury & Sons Boitsfort, Dries
This building opened in 1970 as the HQ of Belgian concrete- production firm CBR. Architect Constantin Brodzki was charged with showing the power of the company's product. It's a first-class example of prefabricated architecture: 756 concrete modules, glass included, that were assembled on-site. Snaking channels between each unit take care of rainfall, meaning there's no need for plastic piping, and a heating system encased in sapele wood veneer beautifully lines the interior of each floor. Today it's an office and co-working space owned by Fosbury & Sons, following a sensitive renovation in 2018.
185 Chaussée de la Hulpe, 1170 
+32 (0)2 793 1031 
fosburyandsons.com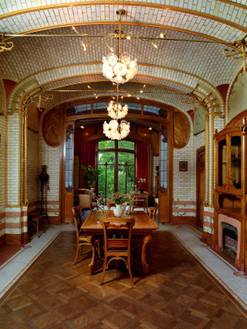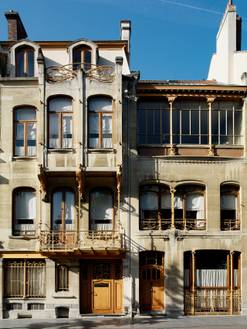 Victor Horta's former house and workshop is a testament to his role as a pioneer of art nouveau. The movement sought inspiration from the natural world and was tied to the secular, socialist politics of the era; whereas, say, gothic architecture looked to the mysticism of God, art nouveau looked to the democratic, empirical beauty of nature.
This building, completed in 1901, is a treasure hunt of such symbolism: think brass door handles shaped like bulls' heads and lampshades resembling tulips. Horta also loved to mix materials, to singular effect: one wall might boast enamel bricks, wood, plaster and marble. To top it all off, he wired his home with advanced technology, including a pillar that doubles up as a radiator and a table with an in-built telephone – all of his own design, naturally.
25 Rue Américaine, 1060
+32 (0)2 543 0490
hortamuseum.be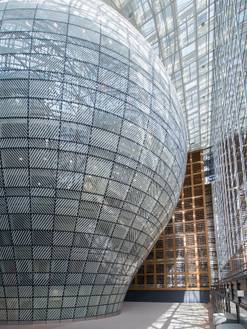 Bâtiment Europa, Quartier Européen
When the European Union outgrew the Justus Lipsius building, it needed a new headquarters. Designed by Belgian architect Sir Philippe Samyn, the Bâtiment Europa was completed in 2016 and incorporates the façade of a 1920s art deco apartment block by Michel Polak, thereby bridging old and new. The wooden lattice exterior is made up of 3,750 recycled window frames and, inside, a bulbous glass structure containing conference rooms shines softly at night with low LEDs. The overall appearance is of a giant lantern, glowing amid the surrounding buildings. The only anomaly is the garish colour-block of room interiors by Belgian artist Georges Meurant. Open to the public once a year, on Europe Day in May.

175 Rue de la Loi, 1048
+32 (0)2 281 6111
consilium.europa.eu