Lisbon travel guide
Sport and fitness
As you'll have gathered by now, Lisbon is a sprawling city built across a series of slopes, some gentle, others unforgiving. Still, what better way to explore than taking to the cobbled streets? Here are three routes to try, by bicycle or on two legs – but don't be afraid to go off-piste.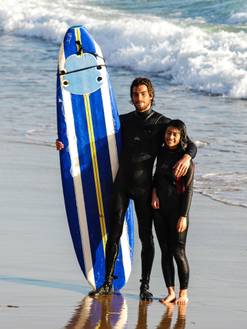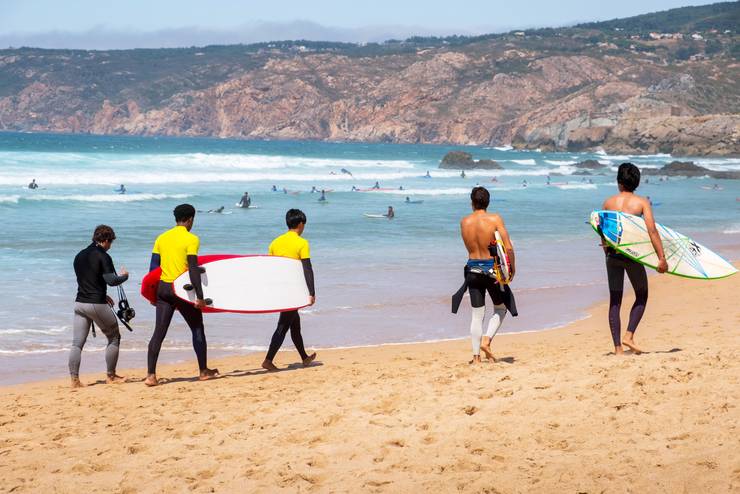 Lisbon offers the best of both worlds: a vibrant metropolis and golden sandy beaches. Hop in a car and you'll soon be riding the Atlantic's breaks in a nearby coastal town.  A 20-minute drive west will take you to Estoril, where you'll find Carcavelos, São Pedro and Azarujinha beaches; all have reliable swells that are suitable for beginners. Guincho in the Parque Natural de Sintra-Cascais offers barrels for the more seasoned surfer. Beyond that is Ericeira, a fishing village and Europe's first World Surfing Reserve. It enjoys an array of great waves – beach breaks, point breaks and reef breaks – to suit all styles and abilities.
Distance: 4.1km 
Gradient: Downhill
Difficulty: Easy 
Highlight: Many cultural and architectural landmarks 
Best time: Early morning, to avoid traffic and tourists 
Nearest metro: Parque 
Start at the Parque Eduardo VII viewpoint, next to the intriguing monument to the 25 April Revolution. Take the left-hand cobblestoned path downhill. After some 600 metres you'll come to the Praça do Marquês de Pombal, where a monument honours the prime minister who rebuilt Lisbon following the 1755 quake. Work around the roundabout until you reach the luxury shops of Avenida da Liberdade. Take one of the interior paths for about 1km down to the busy Praça dos Restauradores. Halfway through you'll have passed early 20th-century Teatro Tivoli on your left and modernist Cinema São Jorge to the right. 
Pass Hotel Avenida Palace and turn left to Teatro Nacional Dona Maria II. From the entrance, cross Praça do Rossio and take the tunnel under one of the 18th-century buildings. On the right you'll see Animatógrafo do Rossio, one of Lisbon's first cinemas, which now shows X-rated films. At the end of the street, take a right to Rua Nova do Almada. Then turn left and immediately right to the Museu do Dinheiro (Money Museum). Next door is Praça do Município and city hall. Go around it to Rua do Arsenal. Upon arrival at Praça do Comércio, the site of many ministry buildings, continue to the Arco da Rua Augusta. Take a right to Cais das Colunas (Columns Pier), Lisbon's historical gateway. Head left along the river for 300 metres. At Campo das Cebolas aim for Casa dos Bicos, where the run ends.
Parque Florestal de Monsanto cycle route
Starting point: Palácio da Justiça
Distance: 15km 
Lisbon's largest green space is a peaceful and verdant expanse commanding beautiful views over the city. Start at the Palácio da Justiça, a brutalist structure from the 1960s, and follow the red paved bike lanes to the outer reaches of the Parque Florestal de Monsanto. The area here is well-signposted and there are a number of bike trails to pick and choose from. For a simple route, head anticlockwise from the Parque do Calhau. There's a turning off to the 18th-century Águas Livres Aqueduct but note that it leaves the park so turn back once you've taken in the vista. Speaking of vistas, the Estrada da Bela Vista, west of the aqueduct, will take you uphill to the derelict Monsanto Panoramic Restaurant, a spectacular 1960s artefact. 
Further south you can cross the motorway to visit the Pedreira dos Cactos (Cactus Quarry) and the Montes Claros restaurant and gardens (a nice place for a break). There's also the Greek-style open-air Anfiteatro Keil do Amaral, which has stunning views over the city. Looping back to the north side of the motorway takes you to Estrada do Outeiro, which you can follow anticlockwise for about 5km back to the Parque do Calhau. From here on, it's red bike lanes back to the Palácio da Justiça.