Vienna travel guide
The editors' selection
Displaying all the grandiosity of the Habsburg crown, Vienna can be an intimidating city to get to grips with. Not to worry – we've filtered some of the best ways to enjoy the Austrian capital. A sip of Austrian wine? A major new exhibition? A traditional patisserie? Tuck in.
"Climate Care", Innere Stadts
Vienna is proud of its environmental credentials and in addition to an annual climate conference organised by none other than Arnold Schwarzenegger, there's the Vienna Biennale that brings together art, design, activism and science to tackle the big problems. Two years ago, it dealt with AI and the rise of new technologies. This year's topic is climate change and the city's Museum of Applied Arts is hosting an engrossing exhibition that aims to convince visitors to behave more responsibly towards the environment.
Museum of Applied Arts
Stubenring 5, 1010
mak.at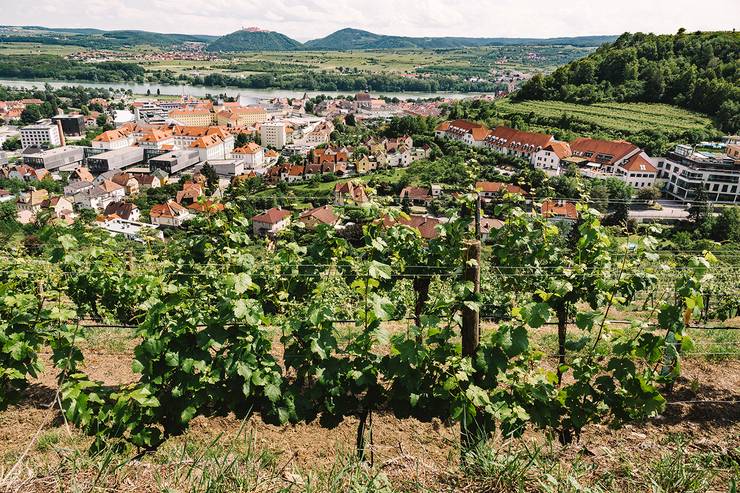 Along the Danube River about an hour northwest of Vienna, the Wachau Valley is a parade of castles and ruins. Towns including Melk, Krems and Dürnstein display beautiful medieval and baroque architecture and plenty of prandial pleasures into the bargain; in Dürnstein, Austrian Duke Leopold V famously imprisoned Richard the Lionheart as the King of England returned home from the Third Crusade. Expect a plethora of historical facts as well as world-class wines and marmalades made with the area's EU-protected succulent apricots.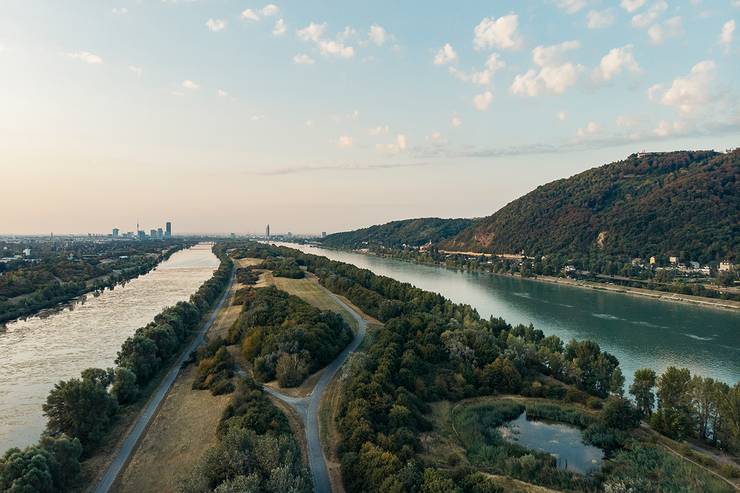 When temperatures top 30C, Vienna's nudists have the time of their lives. Normally buttoned-up and straight-laced, a large portion of the city's inhabitants shed their clothes in the summer and plunge into the river. This is called Freikörperkultur (literally 'free body culture') and there are a dozen beaches within the city limits designated FKK. Watch out or join in!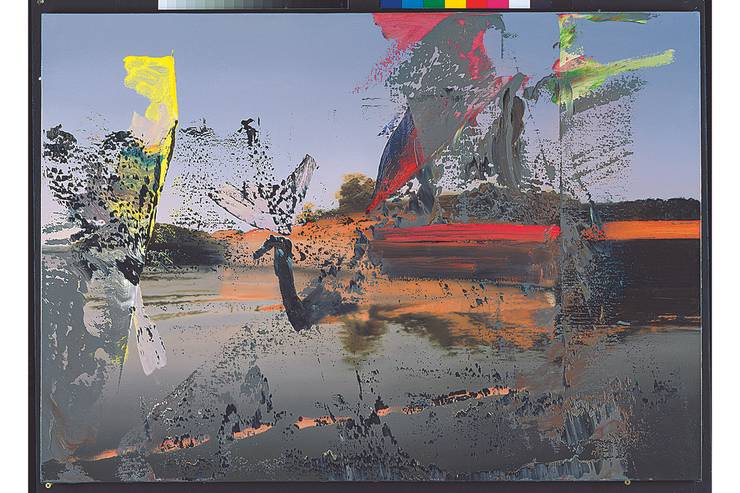 'Gerhard Richter: Landschaft', Innere Stadt
This new Kuntsforum retrospective is dedicated to the landscape works of German artist Gerhard Richter. Stretching back to the early 1960s, it showcases oil paintings, drawings, printed graphics and photography, including a selection on public display for the first time. The 150 works feature everything from hyper-real renderings of Alpine views to abstract daubings of the night sky, giving an insight into Richter's distinctive artistic range and the development of his work during a career that spans more than six decades.

Kunstforum Wien, Freyung 8, 1010
+43 (0)1 537 3326
kunstforumwien.at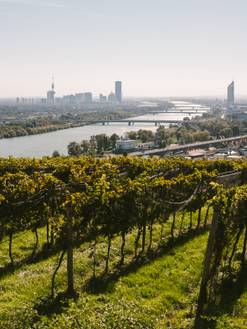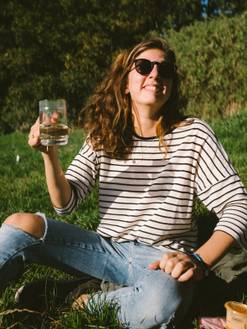 Vienna is home to more city vineyards than anywhere else in the world and the Viennese know how to enjoy their produce better than most. Dotted throughout the city centre are Heuriger, traditional Austrian taverns for wine lovers, but you'll find the best of them skirting the edges of town. Take a short trip up to Nussdorfer Weinberge and sit outside at Sirbu, where you can enjoy a fine local riesling and a breathtaking view over the city.

210 Kahlenberger Strasse, 1190
+43 (0)1 320 5928
sirbu.at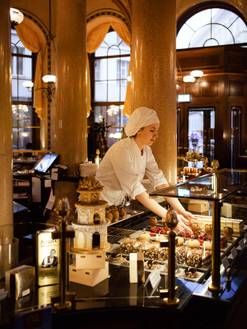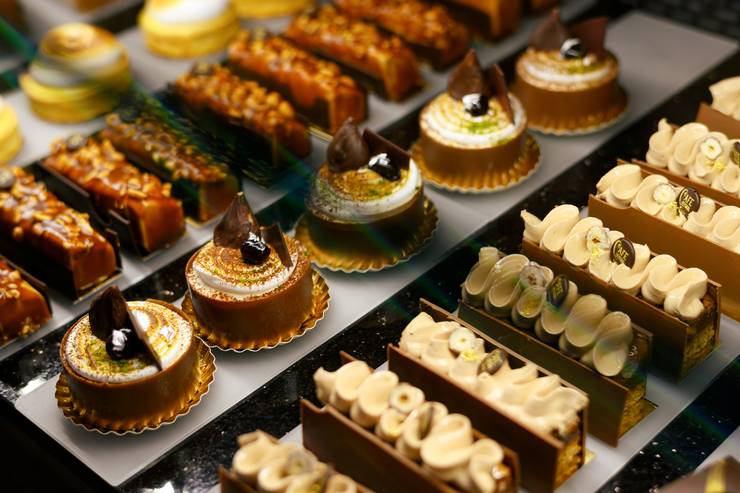 Sweet tooth? Well, even if the answer is no, Vienna will soon change your mind. Austrian Mehlspeisen (think tortes, pastries, cakes) are a staple of city life in the nation's capital. While the rest of the world is ditching dairy, giving up gluten, shunning sugar and watching its waistline, little has changed here since the high old Habsburg days. A good thing too. The storied Café Central on Herrengasse draws the crowds but the sweet treats from Café Diglas on Wollzeile are a Monocle favourite.
Images: Gregor Hofbauer, Stefan Fürtbauer, David Payr, Gerhard Richter, Stefan Lux. Cover Image:  Gregor Hofbauer