Wellness / Global
Outdoor economy
Asheville is a mecca for lovers of the outdoors, offering thousands of miles of hiking trails, pristine forests and heart-racing adventure in the surrounding Blue Ridge Mountains, which include some of the highest mountain peaks in the eastern US.
Earl B Hunter Jr 
Black Folks Camp Too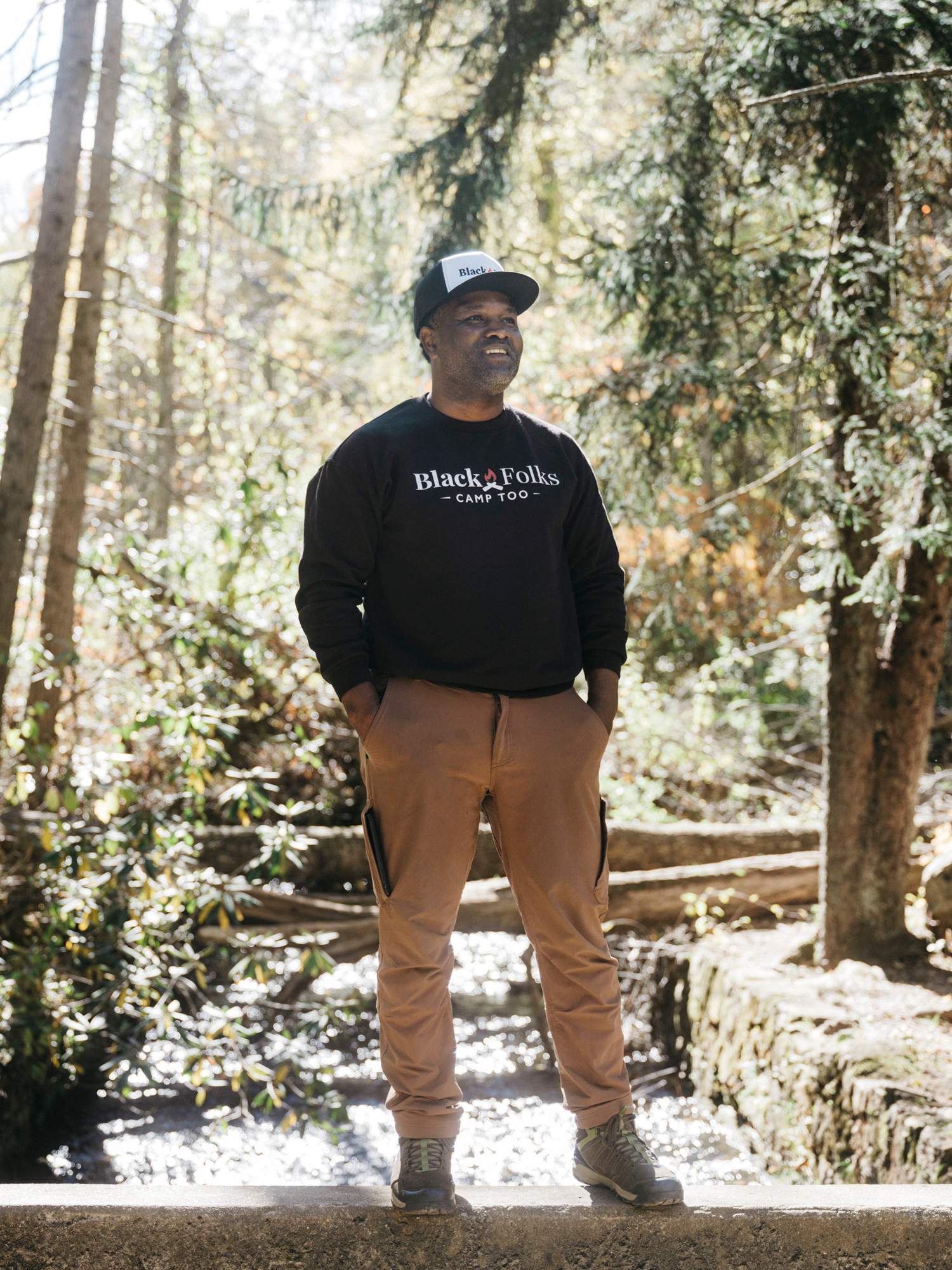 Earl B Hunter Jr founded Black Folks Camp Too with one mission: to encourage diversity in the outdoors. The business leader  explains why Asheville is the place to make it happen. 
What do you like about Asheville? 
The food scene is extraordinary, and the hotel scene. But the outdoors is what makes Asheville what it is. That's why people come here.
What's your favourite season to be outdoors? 
Fall: I enjoy the leaves. You also have fewer bugs in the fall! 
What about the other seasons? 
In spring I like camping. During the summer in Asheville, the weather is not too hot and you can swim in the waterfalls. People ice-climb rocks in the winter but that's when I enjoy being around the fire pit in a hotel bar. 
What are your favourite hikes? 
I'm a waterfall chaser so I love Graveyard Fields. Then there's the Great Smoky Mountains. It's dope: it looks like it's smoking but it's the rising steam coming out of the forest. My favourite place is the Devil's Courthouse, a paved trail at the edge of the Pisgah National Forest. I love it because of the views. And if you don't want to camp or hike, you can always drive the Blue Ridge Parkway to see the beautiful colours and the mountaintops. 
What attracts you to the outdoors? 
The spiritual, mental, emotional and physical attributes of the outdoors are extraordinary. Black folks haven't really explored these things. There are reasons: one is generational fear. My great-grandparents saw things in the woods that were traumatic so they never wanted us to go into the woods. We don't have the knowledge and we've never really been invited.
How is Black Folks Camp Too changing that? 
My job is to bring people together. We spend 20 per cent of our time on why people aren't in the outdoors and 80 per cent on how to get them there. We create culturally relevant contexts and educate folks about the outdoors. Some of the largest companies in the industry are our clients, companies that want to increase diversity in the outdoors. We don't twist arms; we twist hearts. 
Your logo contains a 'unity blaze' or campfire. What does it represent?
The campfire is a place for amazing conversation. It doesn't matter about your race, age or gender; we all have something to say. This is the oldest form of gathering. We've got more that is the same than any differences when we are around the campfire.
blackfolkscamptoo.com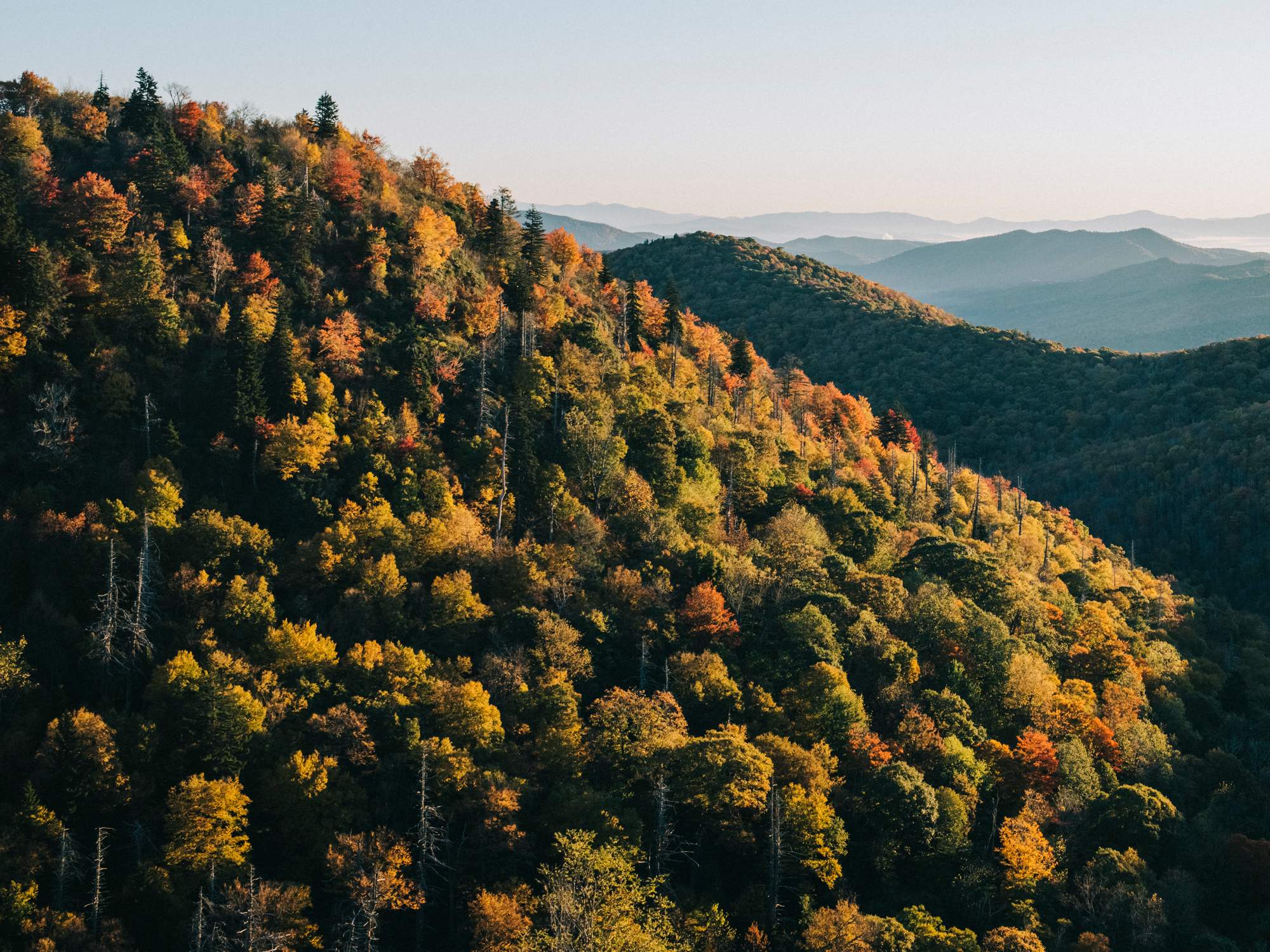 ---
Asheville prides itself on its creativity, which extends to the outdoors. A new sport was invented here by lifelong kayaker Adam Masters: bellyaking. A bellyak is a cross between a stand-up paddleboard and a kayak, with users sliding down a river or lake lying facedown on their stomachs. The sport is all about opening up the river to everybody: using special webbed gloves, the bellyak is designed to be easy to use by people of all abilities. There are rentals in Asheville, as well as classes. 
bellyak.com