Leisure / NRW
All systems go
Be it swimming, sailing or sophisticated bars and restaurants, NRW is generous in its downtime to-do lists.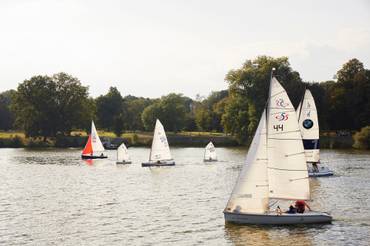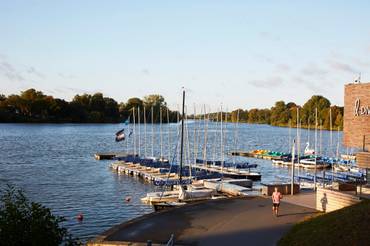 The serene waters of Münster's Aasee lake are the perfect place to take a sailing lesson from Overschmidt, which claims to be the oldest sailing school in Germany. It also offers ferry tours for those averse to hoisting the mainsail. Once you're done, enjoy a plate of salmon and a glass of riesling on Zum Himmelreich's terrace. And try the brownie in chocolate sauce for dessert – you've earned it.
overschmidt.de; zum-himmelreich.de

---
Grab a buoyancy aid and pick up a paddle – we're going white-water rafting. Tours along the Ruhr embark from the quaint medieval town of Hattingen, where an expedition with rafting rental company Querfeldeins will carry you through the former industrial heartlands of the region. Many of the mines and quarries here are now overgrown with lush greenery, making this a charming way to enjoy the nature of nrw on the way to Essen. The company also offers trips that set off from Düsseldorf, during which you can experience the choppy waters of the Erft and Rhine rivers first-hand.
querfeldeins.org
---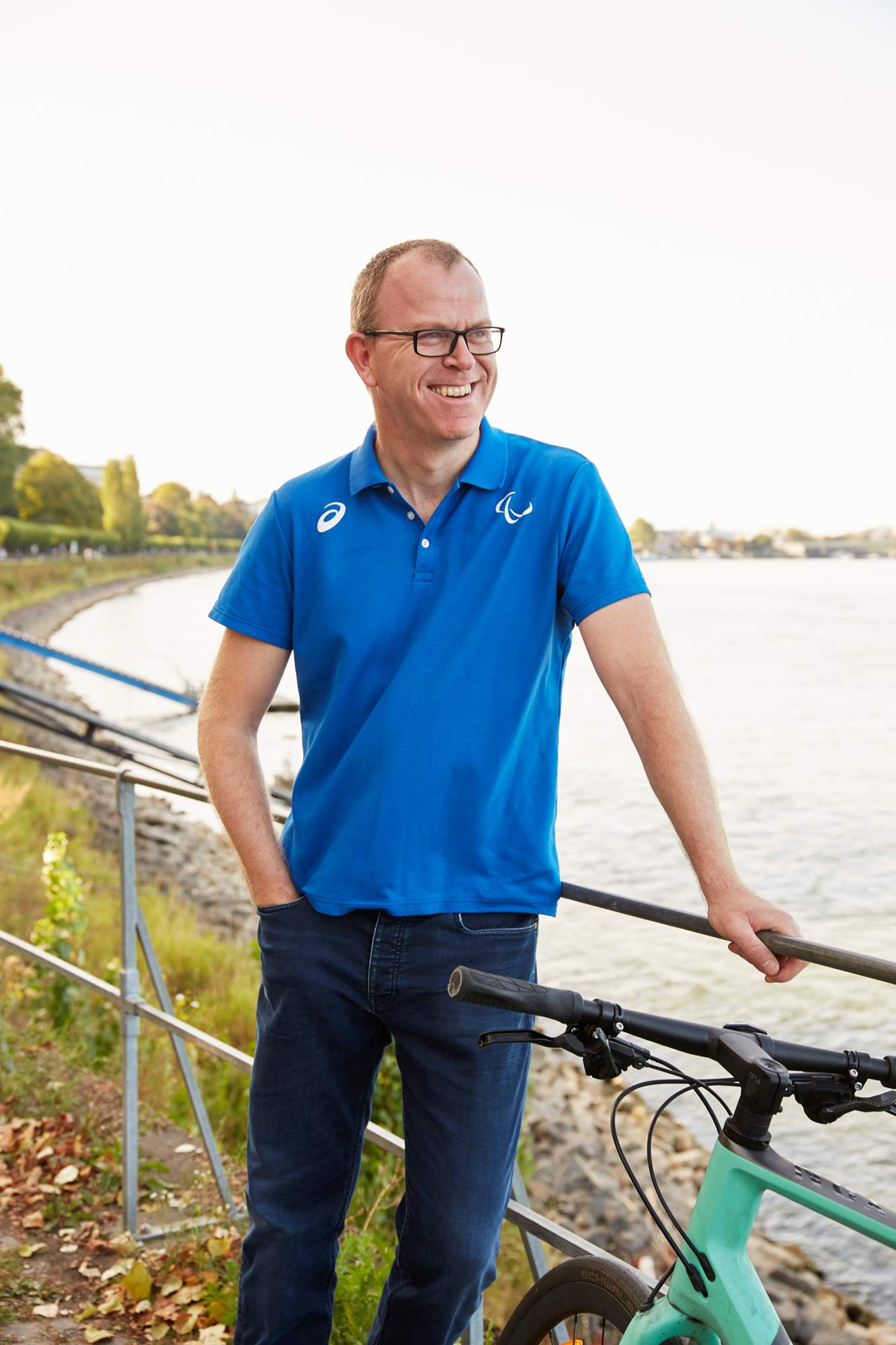 Craig Spence, International Paralympic Committee, Bonn
Since joining the ipc in 2010, Craig Spence has overseen the Paralympic movement's exponential growth in terms of media coverage, overall awareness and public enjoyment.
How is Bonn as a base?
When we first came here we had three full-time members of staff. We're now at 140. The city has been hugely supportive of the Paralympic movement. The infrastructure in this state is also sensational. Working for the ipc means lots of overseas travel and there are great links from Köln to the rest of Europe. If you need to go further afield you can use Düsseldorf or Frankfurt airports. Bonn is the perfect city for us.
How accessible is Bonn?
It's tremendously accessible to get around. It's a smallish city but with the transport infrastructure of a capital. For our workforce, many of whom use wheelchairs or have vision impairments, it's brilliant.
What are the locals like?
Great. They're used to this city having a high profile from when it was the capital and they've embraced the international organisations.
---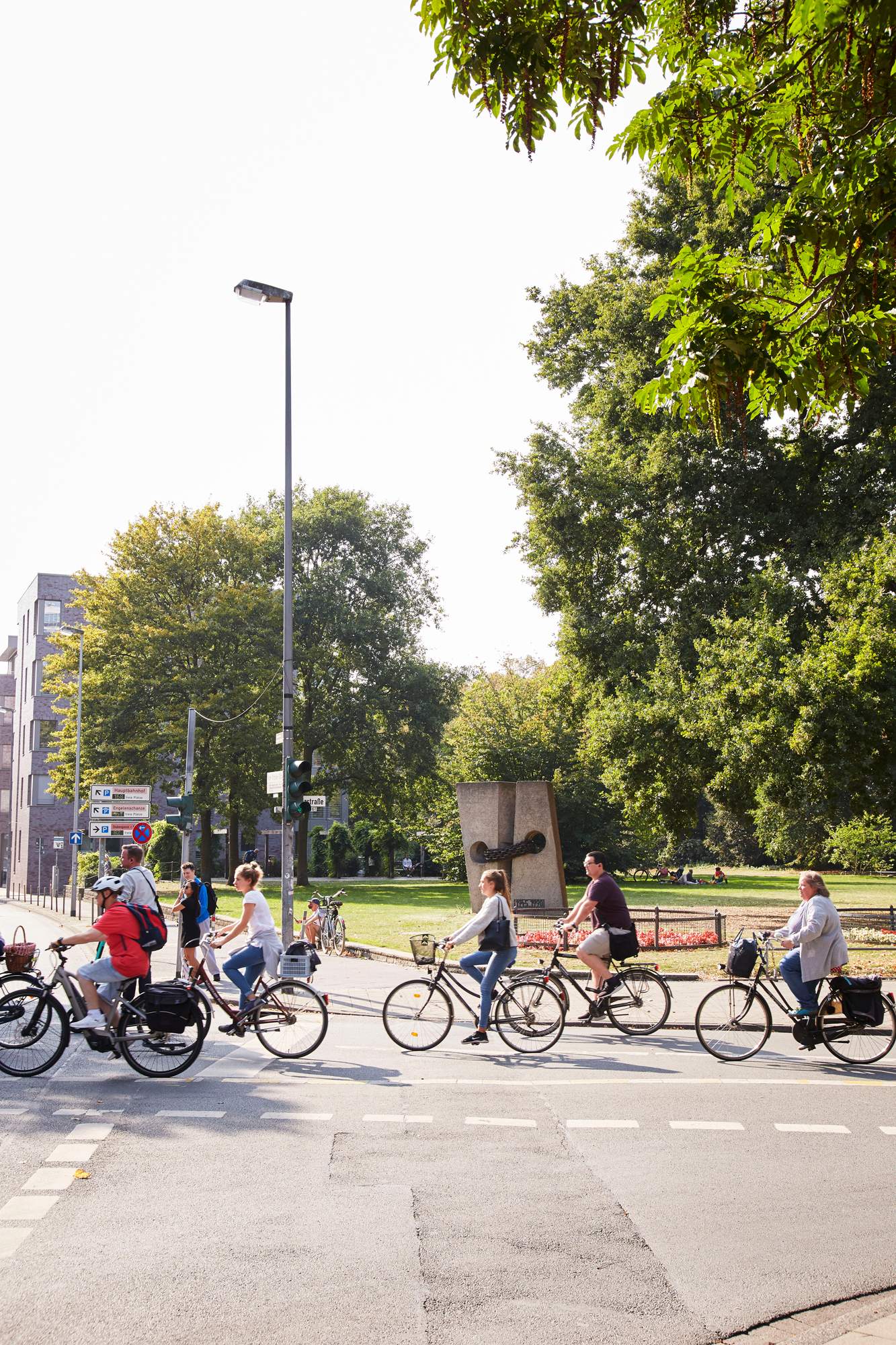 You'd be hard pushed to travel far in any of nrw's cities without encountering a bike weaving its way around town. There is something eminently cyclable about urbanana. Every city has its own wonderful web of cycle lanes – Köln's 12km trip across its two main bridges over the Rhine, for example, or Münster's many routes.
For the budding Erik Zabels among you, the statewide network of cycle paths covers almost 29,000km and links every city. But don't worry, there are more than 700 "bed & bike" establishments on the route in which to recover from your exertions.
---
3.
Take in a Bundesliga match
Germany's Bundesliga consists of 18 football teams, several of which regularly draw crowds in excess of 50,000. Although Bayern Munich is the most successful – the club has won the championship 29 times since 1962 – nrw's own Borussia Dortmund (bvb) competes fiercely, especially with Schalke 04 in the Ruhr area.
bundesliga.com
---
nrw is awash with natural lakes and inland pools. The waters of Offlumer See are a highlight – the former quarry now features a beach and waterside café. Other good spots for a dip include the Bergisches Three, a series of reservoirs in Wuppertal, Solingen and Remscheid. The Remscheid opens in summer to swimmers, canoeists, anglers and sailors.
offlumer-see.de
---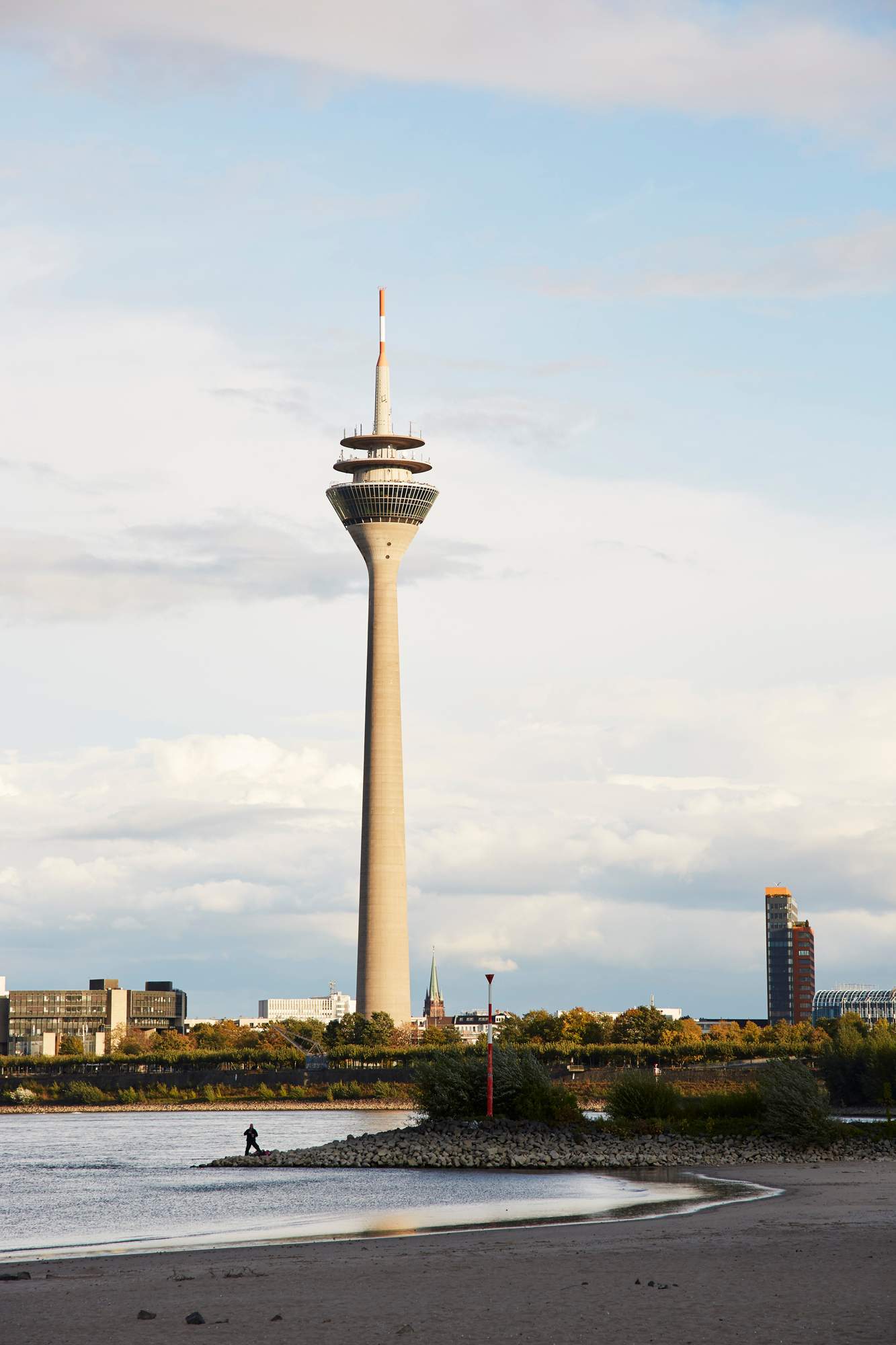 Bonn and Köln have wonderful river promenades but some of the best urban beaches are in Düsseldorf. Although it's not safe to swim in this section of the Rhine, the river offers bankside spots to sunbathe and dip your toes in the water. Summer crowds flock to these stretches of sand to soak up the sun and light barbecues on warm nights. The historic villages of Kaiserswerth and Meerbusch offer plenty of options, as does the Rheinstrand Lörick ("small Hawaii") and Paradiesstrand, with its city views. For swimming and water sports, head to Xanten where an old gravel pit has become the Naturbad Xantener Südsee.
f-z-x.de/strandbad-2
---
Marina Ponti, United Nations, Bonn
As head of the UN's drive towards a more sustainable world, Marina Ponti is an optimist. From her offices at the UN HQ in the old Langer Eugen parliament building, Ponti aims to spread hope for a better future.
Why are you in Bonn?
Before I joined, the Sustainable Development Goals (sdg) campaign was based in New York. Because the German government is committed to sustainability, sdgs and our whole 2030 agenda, they invited the campaign to move to Bonn, supporting us with offices and the like. It is good for us to be here because we are next to the UN and can see colleagues with whom we work closely. We have the desertification department on the 15th floor and the World Trade Organization. So there are several initiatives that are also dealing with sustainability and some of that has to do with sdgs. We brought a lot of colour to the city, a lot of action and a lot of creativity.
Does the city live up to the goals?
Bonn is green. It's conducive to the innovation of creativity, of peace. There are other interesting organisations here such as the International Paralympic Committee (see previous page), with whom we share a similar mandate in showing optimism to people. We now work closely together and met because we were in Bonn. Maybe we would have never worked so closely otherwise.
---
What do you fancy? The best Japanese food in Germany, a twist on authentic Italian or just a good old-fashioned Sauerbraten pot roast with potato dumplings and red cabbage. When it comes to cuisine, NRW is not for the faint of appetite. Expect colossal portions of top-notch nosh washed down with lashings of regional beer.
---
Ardi Goldman's 25Hours outposts in Köln and Düsseldorf are well situated and styled with his typically considered, eclectic eye. If you're heading further north then we'd recommend you make for the Schlosshotel Hugenpoet in Essen.
25hours-hotels.com; hugenpoet.de
---
1.
Little Tokyo, Düsseldorf
First drawn to Düsseldorf for its steel industry, the city's Japanese community – the third-largest in Europe after London and Paris – has formed its own Little Tokyo around Immermannstrasse.
kyoto-japan.de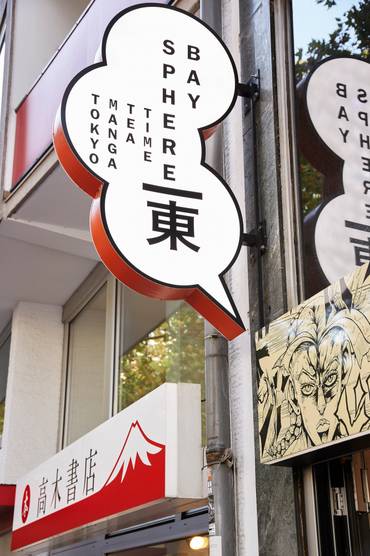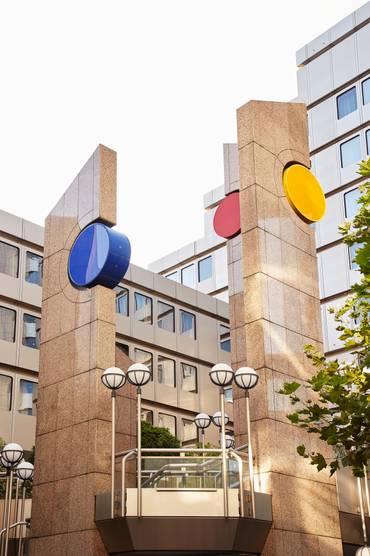 Stay

Hotel Nikko Düsseldorf
This 393-room hotel with a Japanese aesthetic has a Tokyo-esque karaoke booth in the basement.
nikko-hotel.de
Shop
Takagi Books
Find inspiring graphic design and stationery at this Japanese outlet.
takagi-books.de
Kyoto
Visit this shop for a huge range of tasteful homeware.
Drink
Anmo Art/Cha
Hosts tea tastings and sells artisan crockery and contemporary art.
anmo-art-cha.com
Eat
Takumi
Head here for ramen, noodles and spices imported from Hokkaido.
takumi-duesseldorf.de
---
The Barley, Bielefeld
Enjoy a coffee-infused negroni house special to a soundtrack of smooth jazz in this laid-back basement bar. But make sure that you book ahead: the joint is popular and tables are limited.
'Büdchen', Köln
Köln is known for its Büdchen – corner kiosks that sell booze to civilised revellers who then drink it in the street. Popular with the huge student population, one of the city's best bars for a boogie is Acephale, where the draft Kölsch beer is particularly good.
---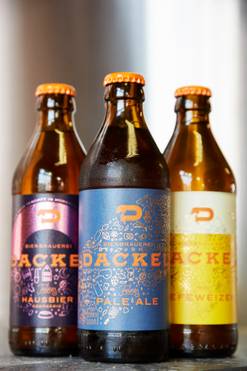 2.
Dackel brewery, Münster
Founded in 2017, Dackel aims to convince the conservative beer drinkers of Münster that there is more than just Pilsener. "We want to show them how exciting beer can be," says Sebastian Holtmann, head brewer of the two-man microbrewery whose seven ales offer a twist on typical flavours. "We must be the smallest brewery in Münster but we're bringing something new."
dasdackel.de
---
3.
Regional recipe: 'Himmel und Ääd'
It's not easy to pick a single dish to represent the diverse state of nrw but Himmel und Ääd is a classic. Translated it means "heaven and earth" – it uses simple ingredients but it tastes like heaven on earth.
Ingredients (serves 4):
1kg potatoes
50g butter
¼ litre milk
6 apples (Boskoop preferred)
3 tbsp sugar
500g shallots
1 black-pudding sausage (optional)
1 lemon, juiced
Pinch of salt and nutmeg
Some water and flour
1. Mash the peeled and boiled potatoes, add the heated milk, butter, salt and a pinch of nutmeg, and whisk.
2. Season the peeled, cored and quartered apples with sugar and lemon juice and boil them in a little water until soft. Mash them coarsely and then mix them into the mashed potatoes.
3. Cut the shallots into strips and roast them until golden brown. Then cut the peeled black pudding into slices. Flip these lightly in flour and fry them crisply on both sides.
4. Place the purée on the plates, topped with slices of black pudding and roasted onions. Guten Appetit!
---
Setzkasten, Düsseldorf
Family-run supermarket Zurheide is unique in having a Michelin-star restaurant in its Düsseldorf branch. Headed by chef Anton Pahl, Setzkasten's menu changes frequently to showcase seasonal ingredients.
setzkasten-duesseldorf.de
GlückundSeligkeit, Bielefeld
With stained-glass windows and space inside and out, this former church now draws food pilgrims.
glueckundseligkeit.de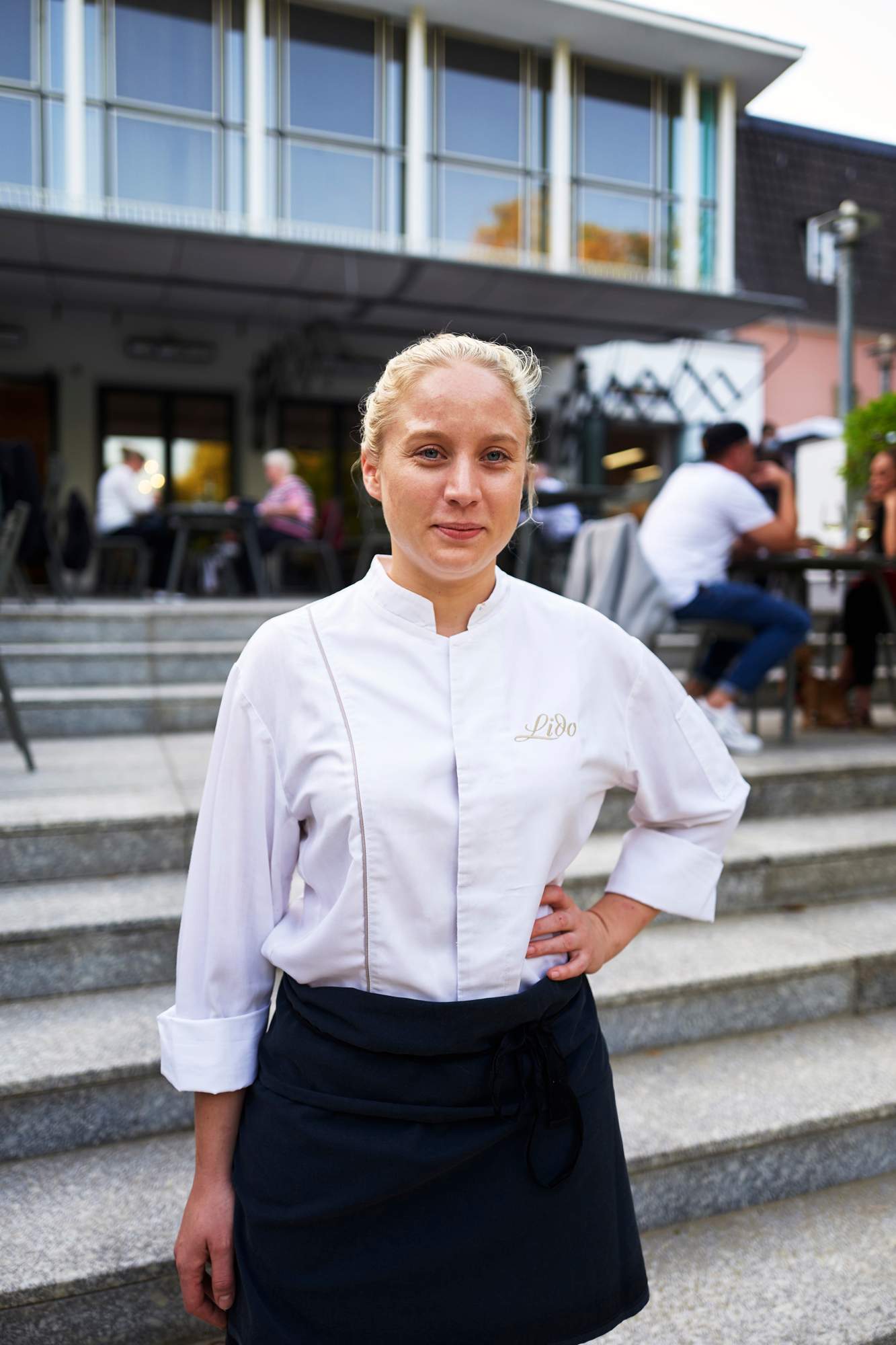 Holstein's, Münster
This delicatessen provides the best cured meats, baked goods and wines. Order then perch at one of the tables outside to watch the city pass by.
butterhandlung-holstein.de
Lido Malkasten, Düsseldorf
Chef Florian Ohlmann's Lido group has some of the best restaurants in the region and Malkasten is the jewel in its crown. Head chef Hannah Kreymann sends fine seasonal dishes into the artist-designed dining room.
lido1960.de
Heinemann, Mönchengladbach
A family-run institution with several outlets across the state, the Heinemann confectioneries and restaurants supply many a sweet treat.
konditorei-heinemann.de
La Fonda, Köln
In a leafy old-town square, La Fonda welcomes a smart set to its terrace and bar for Italo-German classics.
lafonda.koeln
---
nrw has many specialities but nothing is as territorial as beer. Kölsch is almost as old as Köln cathedral while Altbier is historically brewed in Düsseldorf. Around Bonn you'll find Bönnsch on the menu and in the Eifel you should order a pale Eifeler Landbier. A safe choice is Pilsner, made to beer purity regulations by the biggest breweries across the region.
---
5.
Kantine Bundesrechnungshof, Bonn
If you're a fan of architecture then check out the canteen in Bonn's Bundesrechnungshof federal audit office, which is an exquisite throwback to the 1960s. An added bonus is that if you're lucky you might also get to join the queue with the workers for a delicious Schnitzel bathed in hollandaise sauce.
catering-guenther.de