Design / NRW
More than meets the eye
From furniture to factories and apartment blocks, the region's aesthetic is shaped by impeccable design.
1.
Live Lab Studios, Düsseldorf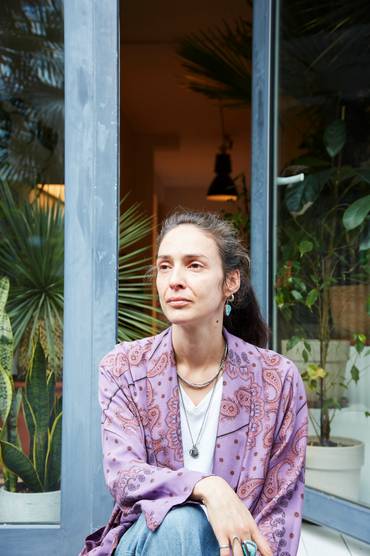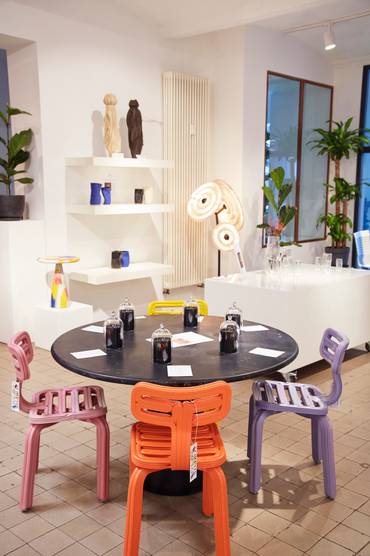 This summer, fashion designer Stephanie Hahn launched a new retail space: Live Lab Studios. The light-filled gallery is tastefully stocked with fashion, beauty and homeware items by makers from around the world, including Hahn's own men's and womenswear label 22/4. The ethos for the shop is handmade, sustainable pieces that endure. "Düsseldorf was missing something like this, something unconventional," says Hahn, who hosts pop-up events, talks and dinners. "We want to be a meeting place where shopping is almost an afterthought."
livelabstudios.com
---
Wilhelm Seibel V runs his family's fifth-generation cutlery brand Mono along with two of his sons. In 2006 the Seibels acquired flatware company Pott and now make more than 1,000 items by hand in their Mettmann workshop, ranging from teapots and knives to cast-iron fondue sets.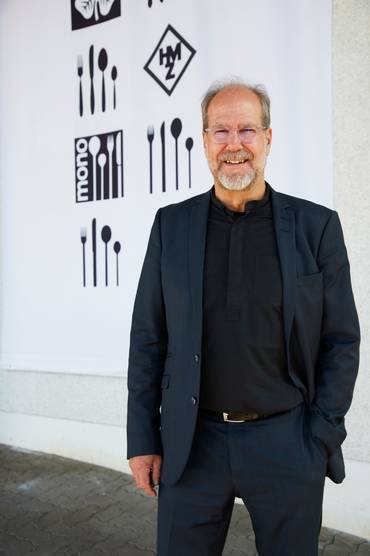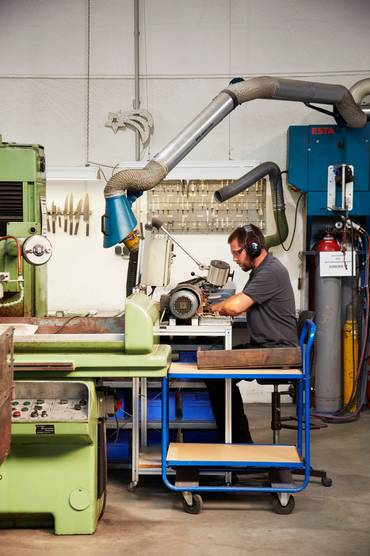 Some of the machines date back to the 1950s when the Mono brand – whose award-winning designs are exhibited at Moma and the V&A – was created. As the only German stainless-steel cutlery company that still produces everything locally, it's good to see Seibel's son Matthias carry on the family tradition as production manager. "We make products that have a soul," says Seibel senior. "It takes 90 steps to make a single knife and each one is unique."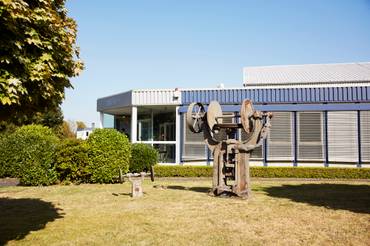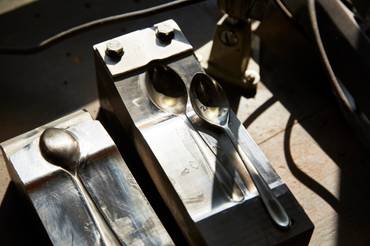 Mono and Pott's designs are sold across Europe, the US and Asia. The products are time-tested and appealing and represent a tradition that continues to shape the area.
mono.de
---
3.
Embassy of Bricks and Logs, Essen
Niko Vatheuer and Eric Mirbach juggle the roles of business director, designer and marketer at their outerwear label Embassy of Bricks and Logs. The brand's quality materials, relaxed cuts, minimalist colours and sustainable credentials are a hit. "I thought that fashion could be done in a better way," says Vatheuer.
embassyofbricksandlogs.com
---
4.
Annette Görtz, Gütersloh
Loose, flowing womenswear in neutral tones has been made in Annette Görtz's design studio in Gütersloh since she founded her label in 1984. Stockists from Liberty in London to Zig Zig Boutique in Hong Kong testify to her international appeal. She has shown in Paris and Milan and more recently in Kiev during Ukraine's fashion week.
annettegoertz.net
---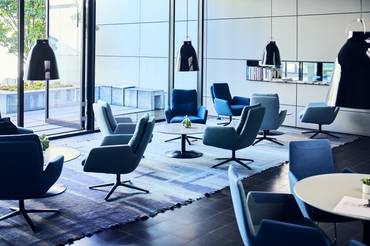 Rheda-Wiedenbrück, a satellite town of Gütersloh in East Westphalia, has made a name for itself as a furniture-making centre. Cor is at the heart of this story. Established in 1954 by Helmut Lübke and the prince of Bentheim-Tecklenburg, the brand has developed countless chairs and sofas following a mantra of functionalism: clean lines, solid construction and modularity. Though the royal co-founder quit the business not long after it was founded, the Lübke family continues to own and operate Cor. 
cor.de
---
Peter Otto Vosding, founder of Vosding Industrial Design, Köln
After studying industrial design in Darmstadt and Köln, Vosding went to the Ingvar Kamprad Design Centrum at Lund University in Sweden on a scholarship from the Ikea Foundation. Following internships at Squareone and Kaschkasch he founded his eponymous studio in 2017 and was immediately selected as a finalist in the newcomer category at the German Design awards.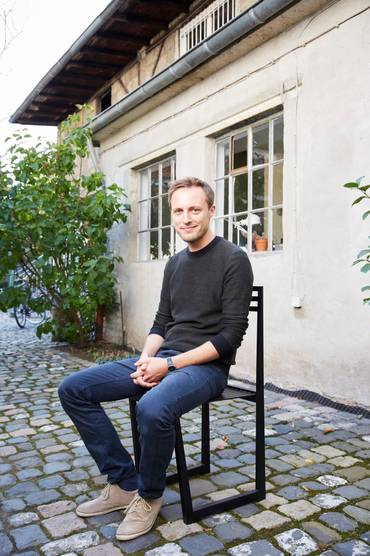 What are you working on at the moment?
I have designed a 3D-printed lamp for Gantri, a sustainable lighting company in California. It is based on a full moon rising over the German Alps. I also have a wall hook for Zilio inspired by a sledge and an upholstered bench for Stuhlfabrik Schneider.
Why is Köln good for designers?
We have at least three important design fairs. The international furniture and interiors fair IMM, Orgatech for offices and Spoga & Gafa for garden furniture. Then there's Interzum for furniture suppliers. We are also close to Frankfurt, Paris and so on. I really like that it's a community of young designers. There are a lot of independent designers and small agencies and we all know each other. It's not only competition, it's also helpful.
vosding.de
---
The state is shaped by its industrial past, particularly the Rhine-Ruhr region. Over the past few decades architects, such as Rem Koolhaas and Frank Gehry, have come in to transform and reinvigorate many of its former industrial sites. Modern additions contrast well with historic buildings and countless castles that can be found throughout the postcard-pretty state. 
---
NRW may not be as gritty as Berlin but creative neighbourhoods can be found in every city. There is Flingern in Düsseldorf with its independent shops and restaurants, the Medienhafen with its eye-catching architecture, Köln's Belgian Quarter with its young designer shops and the Frankenberger Viertel in Aachen with its small shops, galleries and cafés. Also check out the Hafen of Münster with its converted warehouses, Essen's Rüttenscheid for its live music festivals, Bochum's artistic Ehrenfeld with its Schauspielhaus or the Utopiastadt in Wuppertal with its studios and co-working spaces.
---
1. 
Sparrenburg Castle, Bielefeld
The castle is Bielefeld's best known landmark, a stony fort dating to the 13th century complete with climbing ivy over the bastion and a dining hall and café. The visitor centre – all austere lines and concrete designed by Swiss minimalist architect Max Dudler – was added in 2014 and contrasts nicely with the castle's gothic look.
bielefeld.jetzt/sparrenburg
---
Christoph Ingenhoven, Ingenhoven Architekten, Düsseldorf
Ingenhoven Architects, headed by Christoph Ingenhoven, is a world-renowned architectural firm founded in 1985. We spoke with Ingenhoven to gain more insight into his current projects across NRW.
Your projects take you around the globe. What makes Düsseldorf a good base?
Düsseldorf is bigger than it seems – you shouldn't underestimate us. The city has a rich cultural life and the international airport is within easy reach. We speak 27 different languages at our firm and newcomers to Düsseldorf have always felt comfortable almost immediately.
What is your design philosophy?
I always ask what can a building do for the country, the city, the environment and its inhabitants. I want to create architecture where everything has been reduced and nothing can be taken away without leaving a hole in the façade. Kö-Bogen II [which features Europe's biggest green façade] takes all of these factors into consideration. We examined the history of Düsseldorf and asked ourselves whether it's possible to create a new space for the city. 
Your projects, from Köln's Dom Hotel to Pier One in the Medienhafen, always endeavour to create added value. How important is sustainability to you?
We always see how we can give back. The way to do so is to create green spaces in and around buildings, which we have done in Singapore and Düsseldorf. Another question is, can I produce the energy I need? The answer is yes and we did so with the Freiburg town hall.
What are your plans for the future?
We're currently working on projects in Tokyo, Sydney and Singapore. My hope is to continue building in the big cities of the world because I think that they will decide our future.
ingenhovenarchitects.com
---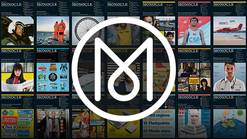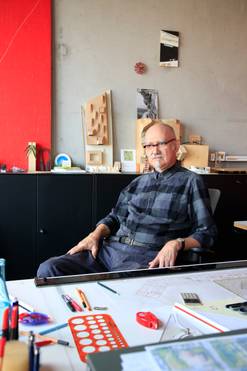 Julia Bolles-Wilson and Peter Wilson won the commission to design the public library in Münster and moved there to carry out the project in 1984. Though their buildings can now be found in cities from Korcë to Tokyo, the pair stayed firmly put in the West German town. Here Peter Wilson tells us a little more about their work.
Why did you move to Münster?
We wanted to start creating big public buildings: the library here was our first. Moving here was a way of moving from academia [in the UK] into practice. Also Germany has a healthy competition system: for every public building it hosts an open competition to give young architects, like we once were, a chance.
How have you found developing your practice in Germany?
We've built 50 or so buildings here so it's been a success. And we've gone from being the young folks on the scene to established practitioners. Now we're in our late phases and we're trying to stay true to ourselves.
What have been your favourite projects?
One of the best was the Luxor theatre in Rotterdam. The clients would come to Münster not because we needed to meet but just because they wanted to talk about the building. It's gratifying to have a client like that.
bolles-wilson.com

---
2.
Haus Lange Haus Esters, Krefeld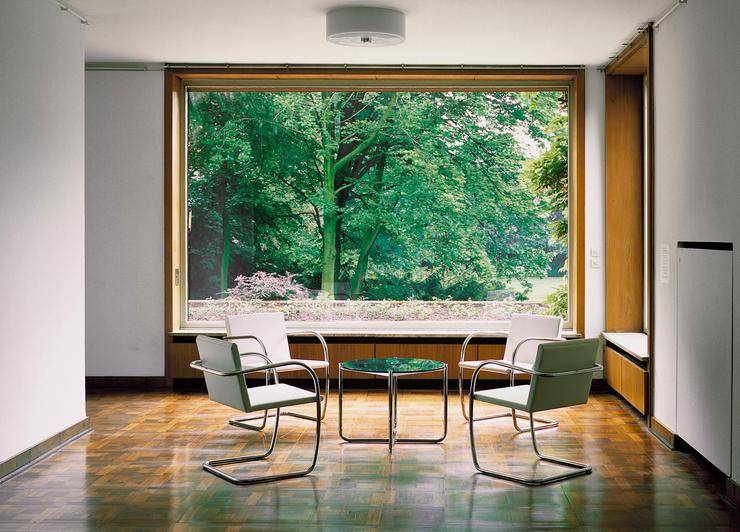 Ludwig Mies van der Rohe built these urban villas for his friends, Hermann Lange and Dr Josef Esters, who worked in Krefeld's silk industry. The Bauhaus-style homes, featuring open spaces and large windows overlooking the sculpture garden, are now part of the Kunstmuseen Krefeld and host contemporary art shows.
kunstmuseenkrefeld.de
---
3.
Kadawittfeldarchitektur, Aachen
According to Kilian Kada, whose father co-founded Kadawittfeldarchitektur with Gerhard Wittfeld in Aachen in 1999, "the Scandinavian approach to urban planning is slowly coming to Germany". The studio is focused on creating a dialogue and sustainable structures. "You can see that there's a lot going on right now, especially when it comes to creating bicycle and pedestrian-friendly cities. Not only the buildings are important: so are the spaces in between."
This philosophy shapes the firm's projects, such as Cologneo, which will turn an old industrial quarter into a lively neighbourhood, the green RAG-Stiftung office building overlooking the Zeche Zollverein and Aachen's Archäologische Vitrine Elisengarten.
kadawittfeldarchitektur.de
---
4.
Zeche Zollverein, Essen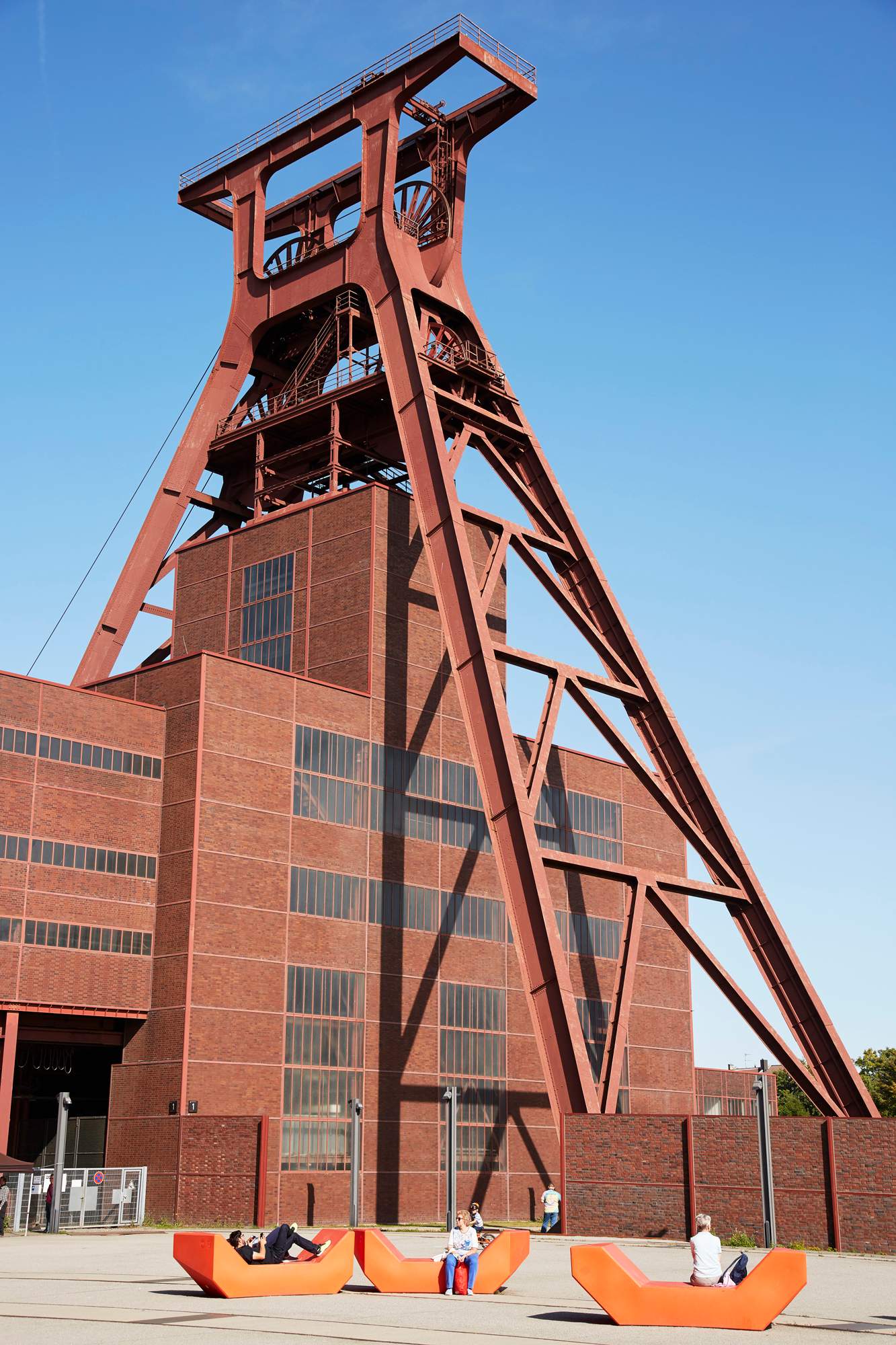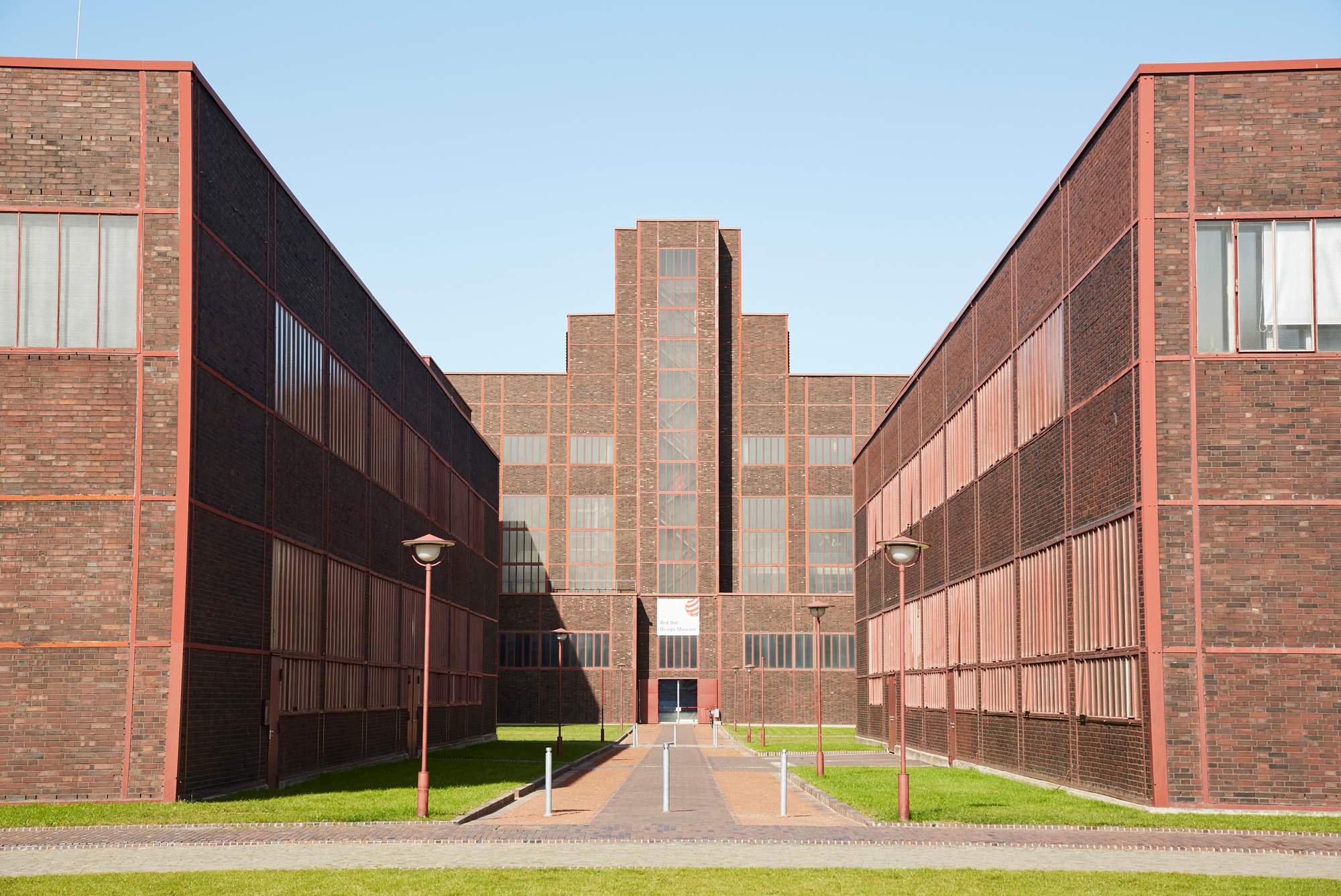 In 2018 Germany shut its last black-coal mine, closing the chapter on two centuries of mining history in the Ruhr region. The Zollverein Coal Mine Industrial Complex, originally built by architects Martin Kremmer and Fritz Schupp, acts as both a monument to the past and a cultural space to serve future generations. Across the complex, whose masterplan was designed by Rem Koolhaas, you'll find highlights such as the Red Dot Design Museum in the former boiler house, the Ruhr Museum and the impressive steel frame of shaft XII.
zollverein.de
---
5.
Langen Foundation Hombroich, Neuss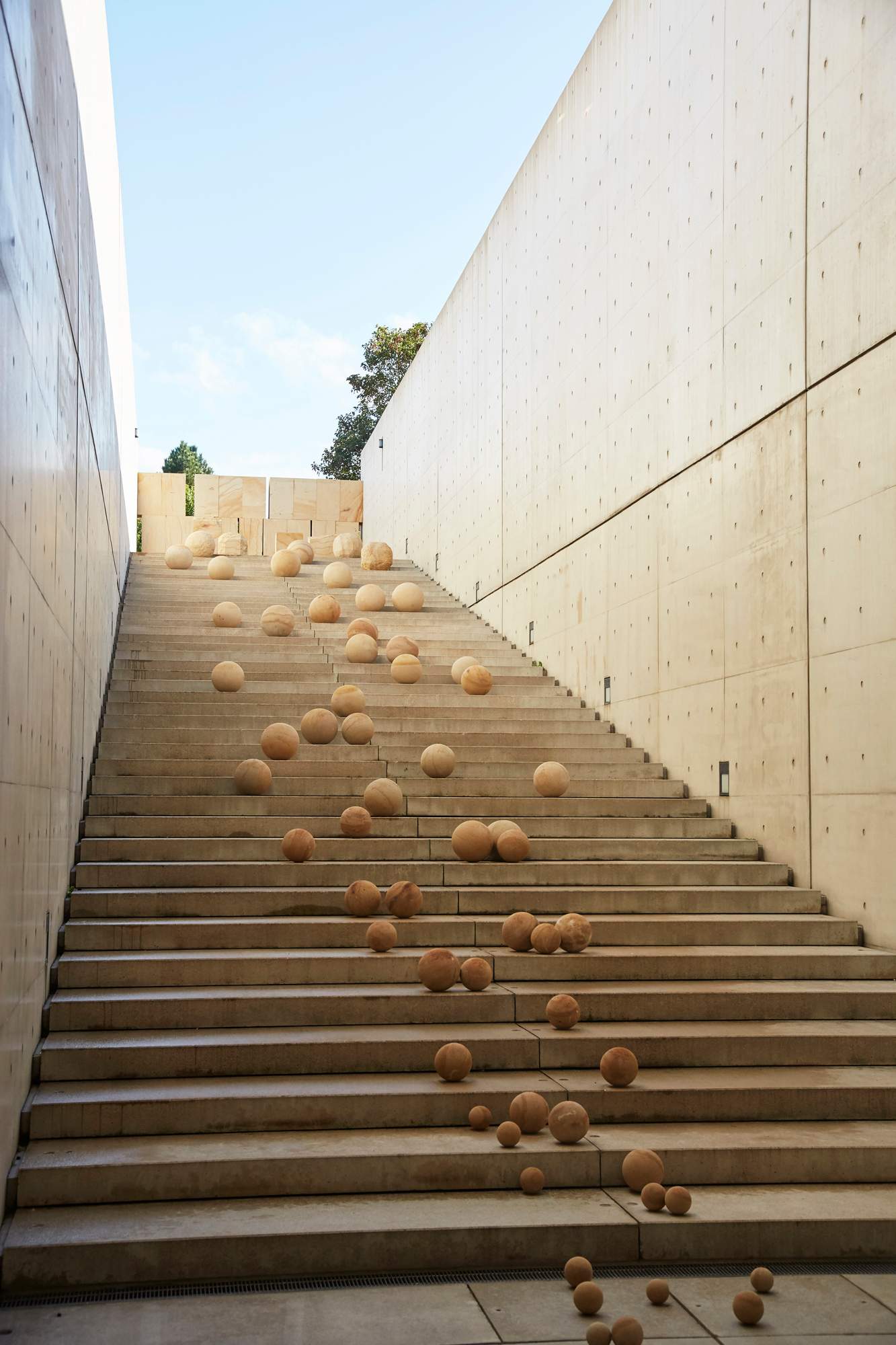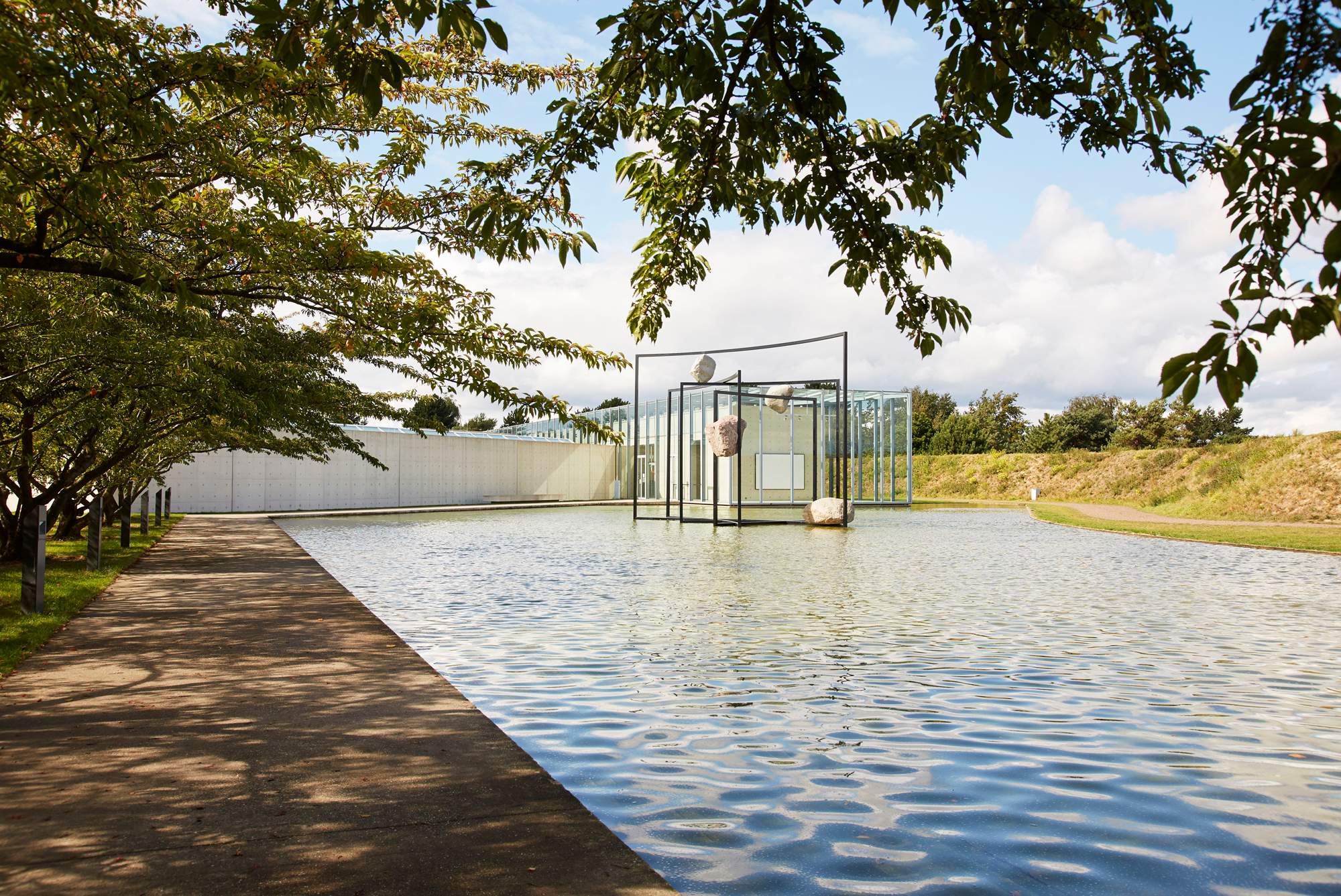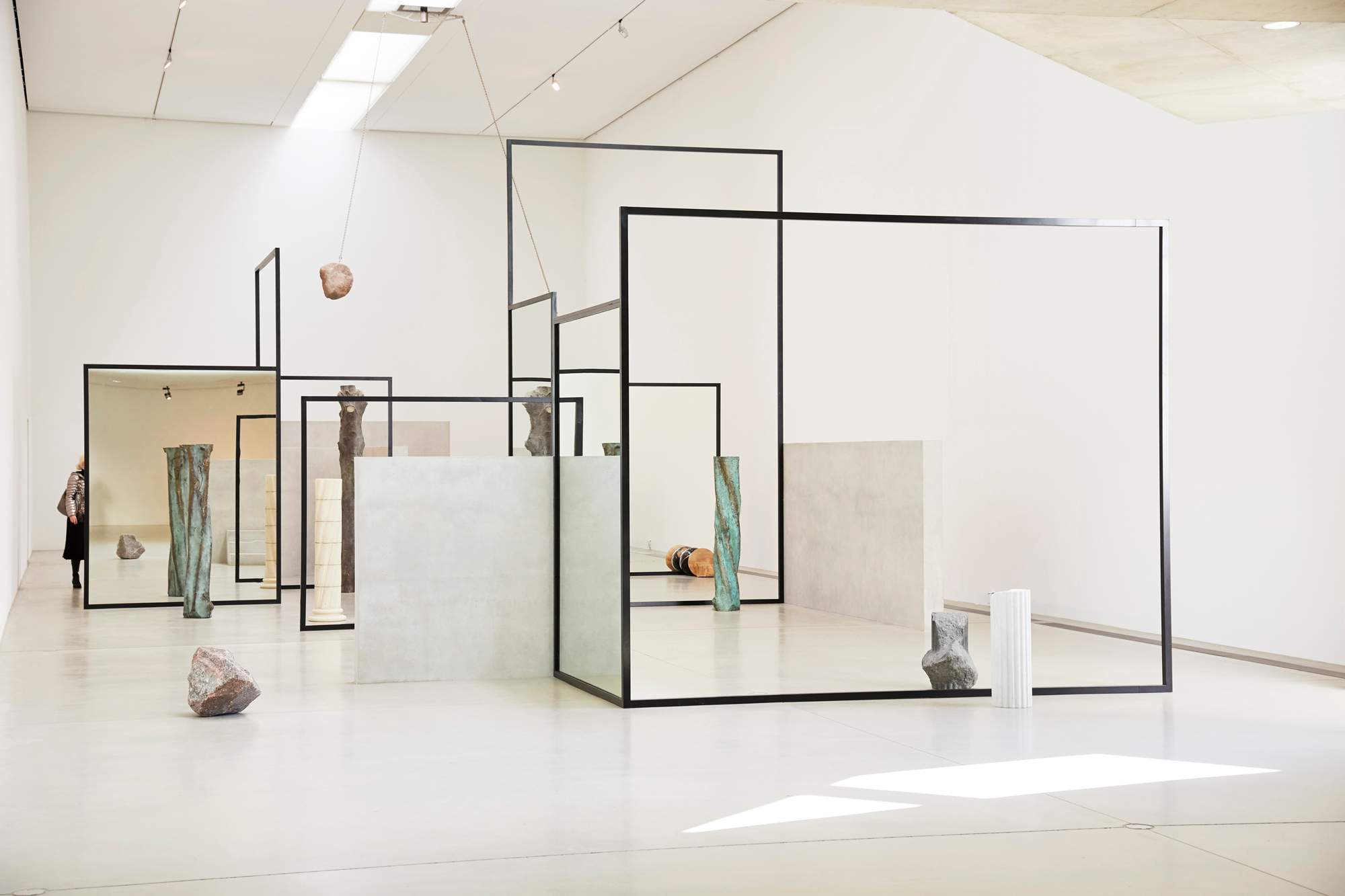 The Langen Foundation sits on a former Nato base where warheads for cruise missiles and Pershing rockets were once stored, surrounded by nothing but fields. In 1994 collector Karl-Heinrich Müller created a plan to repurpose the site and invited Japanese architect Tadao Ando to design a home for Viktor and Marianne Langen's art collection, which features Japanese art and pieces collected on their extensive travels. Marianne Langen described the building, which opened in 2004, as "the greatest work of art I have ever acquired". The concrete, glass and steel structure forms a striking contrast to the elaborate art from around the world within and the verdant landscape outside.
langenfoundation.de
---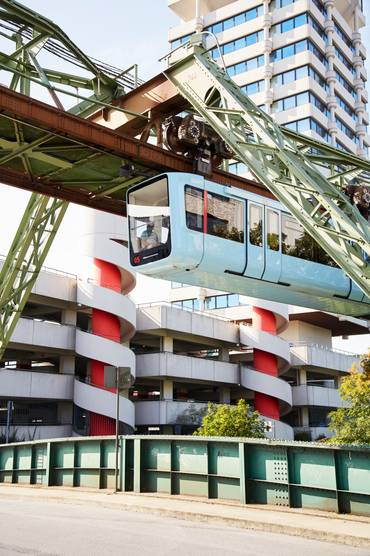 When the world's first electric suspension monorail, designed by Eugen Langen, opened in 1901 it was ahead of its time. Today it's a landmark. The so-called floating train runs 13.3km along the River Wupper at a height of 12m, connecting 20 stops including the main train station. Some 24 million passengers board the Schwebebahn every year; its steel structure and blue Generation 15 cars – which won the If Design award in 2017 – are a familiar sight throughout the city.
schwebebahn.de