Industry / NRW
Get to work
The businesses big and small that maintain NRW's status as Germany's thriving economic heartland.
To say that Germans are fond of bread is an understatement; the nation's bread culture is on Unesco's Intangible Cultural Heritage list. Josef Hinkel's two branches in Düsseldorf's Old Town have become institutions that offer some 60 varieties."I'm a big collector of recipes, from Greek smyrneiko to the French baguette," says Hinkel.
baeckerei-hinkel.de
---
Robertino Wild, founder and CEO of Capricorn, Düsseldorf
Capricorn is a leader in customised lightweight automotive engineering for the motorsport industry. We sit down with ceo Robertino Wild.
What makes Capricorn unique?
We keep up an entrepreneurial spirit even after 30 years and we act responsibly – socially and economically – to try to make the region an even better place.
What makes NRW a good place to settle?
Düsseldorf is large enough to be a city and small enough to be human. Historically, this area was one of the first in Germany to welcome foreigners and a mix always helps.
Any advice for newcomers?
Setting up is straightforward. You will witness "German efficiency" in person. Being half-Italian, I can say that without sounding too German!
---
Hafervoll, Bergisch Gladbach
Hafervoll's fresh cereal bars that first appeared in 2013 are now on sale in Germany, Austria and Switzerland.
hafervoll.de
Brickspaces, Düsseldorf
This online platform, brought to life in 2014, offers commercial spaces to rent from one day up to one year.
brickspaces.de
Scanbot, Bonn
Founded in 2011, the software firm creates scanning solutions for myriad purposes on smartphones.
scanbot.io
Flaschenpost, Münster
Since 2016, Flaschenpost has been delivering groceries within two hours.
flaschenpost.de
iTravel, Cologne
This online travel consultancy has been helping folk arrange custom holidays with its app since 2011.
itravel.de
Schüttflix, Gütersloh
Established in 2018, Schüttflix organises bulk goods to be delivered to construction and industrial sites.
schuettflix.de
Deepl, Köln
This 2017-founded online translation start-up develops AI systems for languages and communication.
deepl.com
---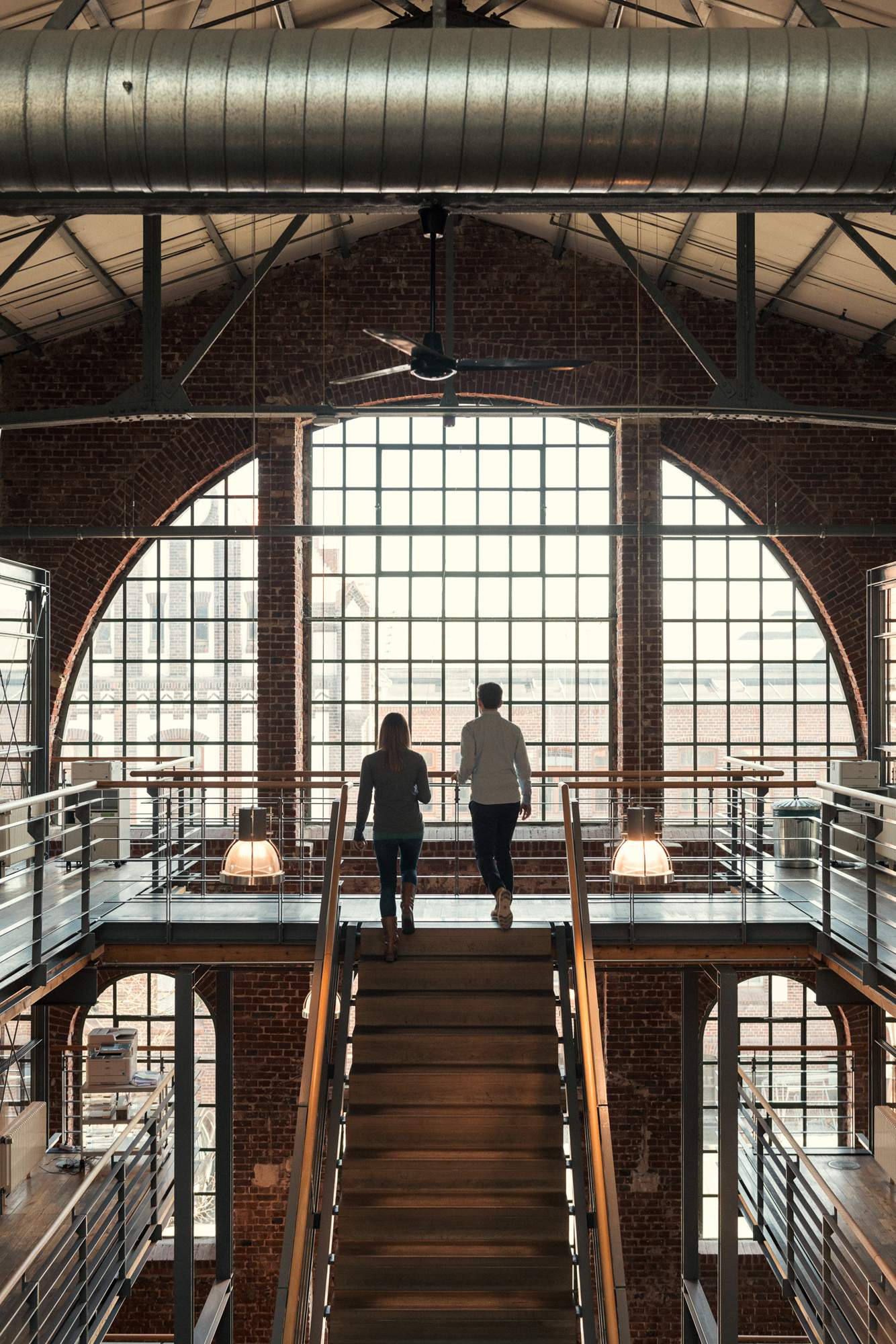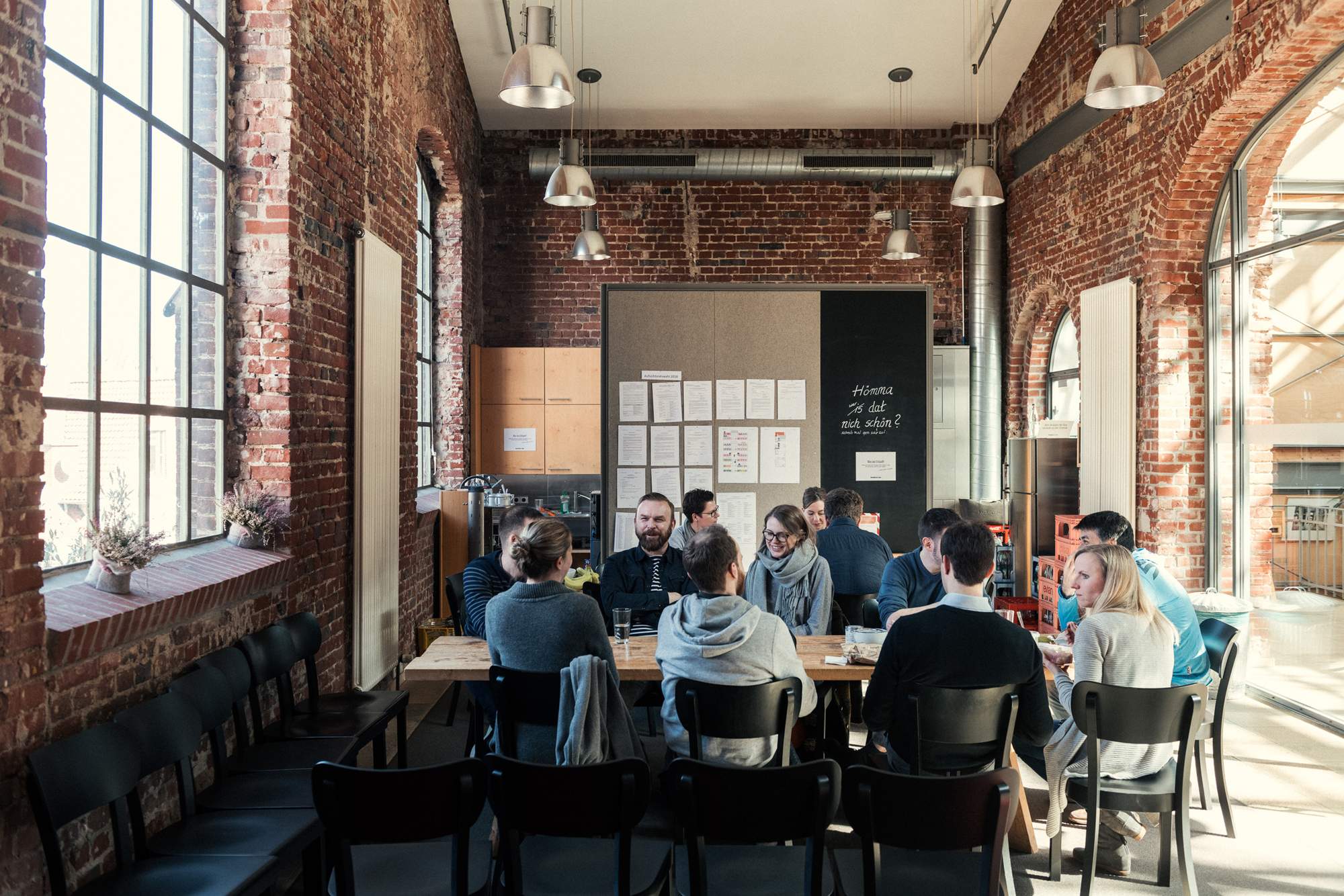 Selling functional, long-lasting products from its headquarters in Waltrop, retailer Manufactum presents a bold statement against wanton consumer culture. With more than 8,500 built-to-last items on offer – from homeware and stationery to clothing and cosmetics – and 11 shops across Germany, it's safe to say that the firm is a go-to for many. Also, its catalogue has attained near cult status among its readers.
manufactum.com
---
When the bureaucrats upped sticks to set up the new capital in Berlin in 1991, Bonn was left with a glut of empty offices, which the city cleverly offered as incentives to global businesses and organisaions. The influx of industry in subsequent years increased the city's international community and the ex-administrative hub became a magnet for outside investment.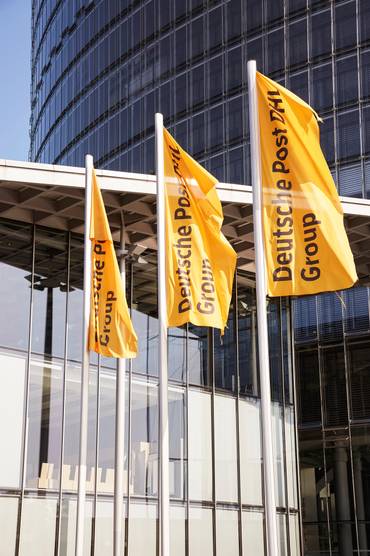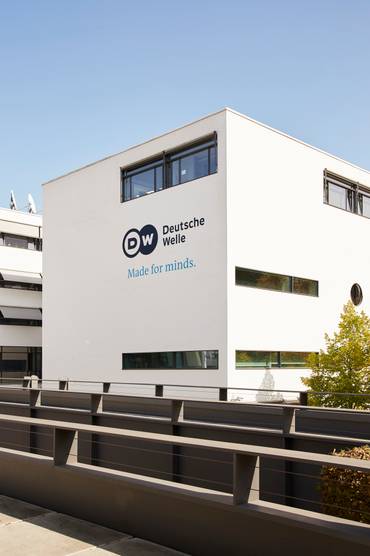 Of those to gain from the renewed activity are some of Germany's most iconic commercial titans. Deutsche Post dhl, Deutsche Telekom, Deutsche Welle, Deutsche Postbank, Haribo and T-Mobile have their HQs in Bonn. And international organisations, such as the UN and the ipc (see section six) and Fairtrade, all benefit from the city's welcoming attitude.
---
3.
Duisburg Harbour, Duisburg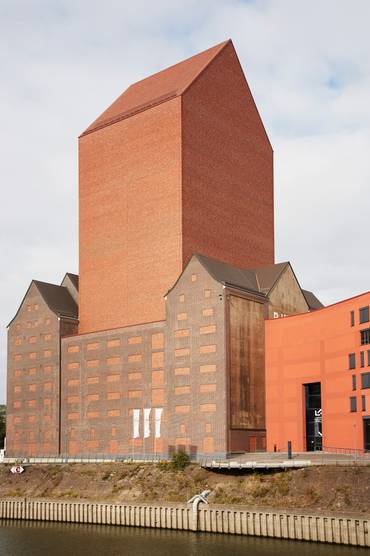 Duisburg's inland harbour is the largest of its kind and central Europe's chief logistics hub, where freight trains and ships start their journeys across continents and seas. Annually, 20,000 ships and 25,000 trains enter the port, which encompasses 21 basins, eight container terminals, five import coal terminals and 19 facilities for liquid goods.
All in all, this doozy of a port handles 61.1 million tonnes of cargo a year, employs 47,000 people and has a turnover of €292.6m. Not only a focal point for trade within Europe, it's vital as the western terminus of China's new Silk Road.
duisport.de
---
Köln is nrw's media hub and fertile ground for start-ups. Düsseldorf is close on its heels, with a first-rate creative economy. The former West German capital Bonn remains an important location for international organisations. And the historic spa town of Aachen is a place for trade and manufacturing.
---
Löwensenf, with its majestic lion logo, has become a symbol of Düsseldorf, even though Otto and Frieda Frenzel founded their mustard business in Metz in 1903. After the First World War, the family settled in Düsseldorf and the company continues to manufacture in its factory near the airport following the original family recipe.
loewensenf.de
---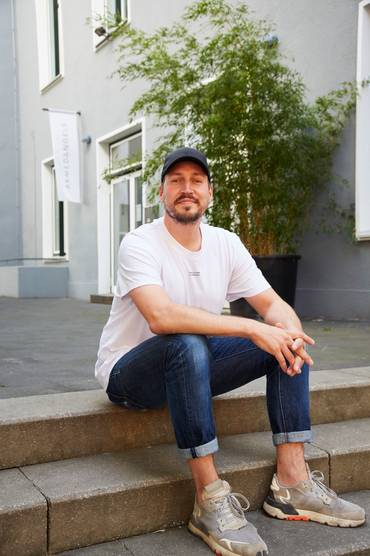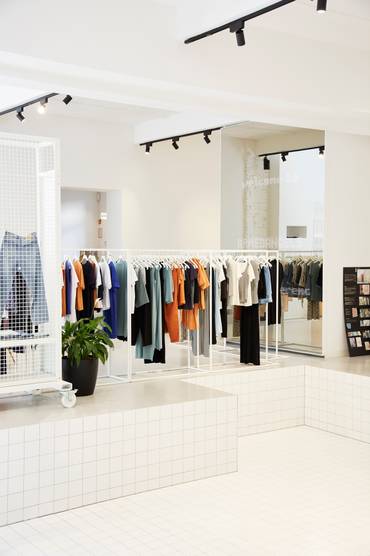 When Martin Höfeler started producing T-shirts in 2007, he made it his mission to create a profitable clothing line that would both look and do good. "It was clear that first the design should appeal to the customer," he says. "You cannot expect that he or she needs to decide between looking good and feeling shitty or looking shitty and feeling good. You need to combine the two."
armedangels.com
---
Start-up incubators across the region
One in five German start-ups gets its start in nrw. With 68 universities and many international businesses, there is no lack of incubators. The accelerator Startplatz has branches in Köln and Düsseldorf; Startup Grind, the world's largest community of start-ups, founders and innovators, has a chapter in Aachen; and Digital Hub offers accelerators and co-working spaces in Bonn, Münster and more.
As part of the Start-up Centers of Excellence nrw programme, the Ministry of Economic Affairs will be funding six universities with up to €150m in total until 2024, which will help the rwth Aachen open Europe's largest tech incubator and further support Ruhr-University Bochum's Worldfactory start-up project.
---
The co-founders of this Aachen-based start-up met at an event for entrepreneurs in 2017 and launched RefresherBoxx – a smart wardrobe that presses and cleans clothing by eliminating viruses, bacteria, fungi and other micro-organisms – a year later. It was designed for use in hotels, businesses and at home but when the pandemic hit, its founders discovered an additional use for it in hospitals to help healthcare workers disinfect their uniforms and masks. "We wanted to create a sustainable laundry solution," says co-founder Gernot Sümmermann.
refresherboxx.com
---
3.
Meisteratelier für Geigenbau, Aachen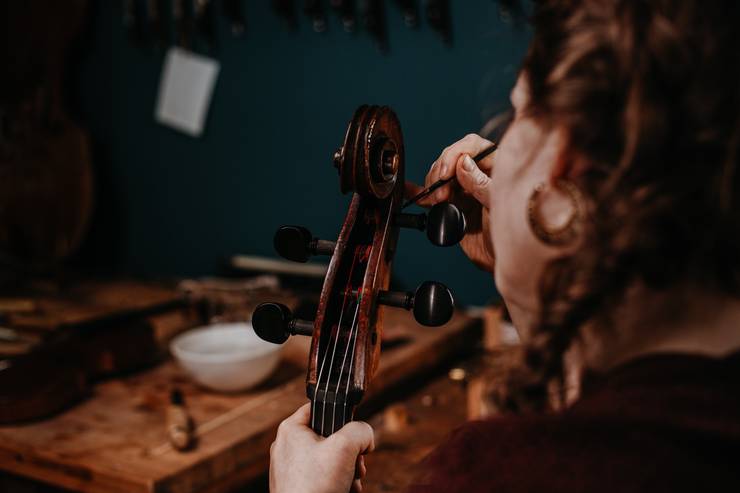 Judith Marie Huppertz and Christoph Verstraeten were a couple long before they went into business. In 2015 they opened their workshop in Huppertz's hometown, Aachen, where they restore and custom-build violins, violas and cellos. Inspired by the old Italian and Flemish violin-makers of the 17th and 18th centuries, the duo selects the finest woods for their handmade pieces on their travels. "What we love is that we create something that lasts. The oldest violin – still played today – is almost 500 years old," says Huppertz.
geigenbau-aachen.com
---
Best known for its harbour, the city of Duisburg is a fitting base for Nemos, a start-up founded in 2012 with the goal of developing a device that can generate electricity from ocean waves. Headed by Jan Peckolt, the team introduced its latest Wave Energy Converter prototype last year, which is currently being tested in Ostend, Belgium.
nemos.org
---
5.
Tomorrow Is Another Day, Köln and Düsseldorf
Eva Gödel is a superstar in the fashion business. Her eye for scouting models with cutting-edge looks has won her the attention of Raf Simons, Balenciaga, Tom Ford and others who regularly employ her talent for runway shows and campaigns. Gödel divides her time between Köln and Düsseldorf and appreciates the easy reach. "In Düsseldorf it is 10 minutes from my house to the office, the same time by car to the airport," she says. "In Köln I can go to any restaurant, museum or show in 10 minutes."
tomorrowisanotherday.de
---
Sebastian Borek, founder of Founders' Foundation, Bielefeld
Since 2016, the Founder's Foundation has served as an invaluable institution for emerging businesses in the region. With all the teaching and resources necessary, the start-up school invites young entrepreneurs to develop their ideas from blueprints to working models. Founder Sebastian Borek tells us more about his institution.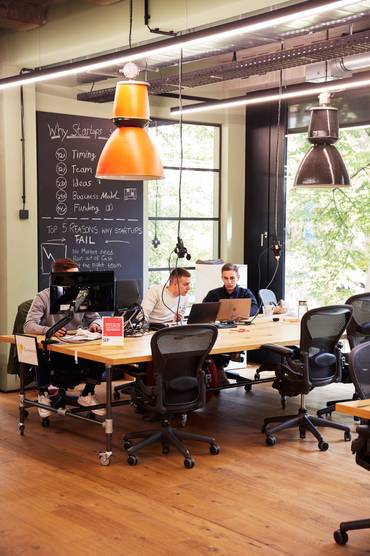 What do you provide?
We find talent from all backgrounds and invite them to our programme so we can show them how to build a start-up. We want to provide them with a space to work and guidance on their journey. And we provide a new generation of businesspeople for Bielefeld – this is important, we feel.
Why launch in Bielefeld?
This region has a strong legacy of big companies; the 16 largest companies here are family-owned and have a combined turnover of €70bn. But while it was a powerful industrial region, there was no start-up scene. We wanted to build an ecosystem for new companies from the ground up.
Any success stories?
Over the past four years we have developed more than 28 companies. They came out of our accelerator programme and have attracted more than €20m in venture capital, creating some 500 jobs and bringing in government funding of about €25m for businesses in the region.
foundersfoundation.de
---
Since its launch in 2016, the Toniebox has become a staple in children's bedrooms in Germany and beyond. The cushioned cube speaker plays music, audio dramas and recordings upon contact with one of hundreds of hand-painted Tonie figurines.
"I'd grown up with cassette players and realised there was no user-friendly, playful alternative for my children," says co-founder Patric Fassbender, who joined forces with Marcus Stahl to realise his idea. The company has sold more than 20 million Tonies around the world and aims to keep growing the Tonie universe.
tonies.de
---
Dr Christine Schrammek Kosmetik (Schrammek, for short) is the firm behind the BB creams and green peels that have turned the world of beauty on its head. The brand's "made in Germany" products are some of the best in make-up and skincare, building on more than 60 years of experience and operated by the third generation of the Schrammek family. Thousands of stockists in more than 60 countries are a testament to the Essen-based cosmetics giant's success – as is the youthful skin of its satisfied customers worldwide.
schrammek.com