Food and Drink / Flanders
Regional Gastronomy
Epicures and locavores are well catered for in Flanders, thanks to its emphasis on using the finest ingredients and timeworn traditions to create unique flavours.
1.
Where beer is best
Wine snobs take note
Flanders is proof of the complexity and heritage of the tipple. The region around Brussels is renowned for its lambic beers (referred to as "sours" by some), an ancient type of beer brewing that uses wild yeast and gives a cider-esque or orange wine-like taste. Also look out for farm brewers and Trappist monks getting in on the action. From cutting-edge sours blending seasonal fruits served in 75cl bottles to trad stuff that's been around for centuries, there's a Flanders beer to suit every meal. Go on, give it a go – you'll know your mashing tun from your wort by the time you've polished off a glass.
From left to right
Tripel Blond: Doormal Farm Brewery, Tildonk
A farm-made classic blond from a brewer who's been in the business for 12 years.
hoftendormaal.com
Petite Pépite: Brussels Beer Project, Brussels
From an innovative and cutting-edge brewery, this wheat beer includes apricots and habanero peppers.
beerproject.be
Number 12: Trappist Westvleteren, Vleteren
Brewing only three types: number 8, 12 or blond. From the Trappists at Sint-Sixtus abbey not far from Ypres.
trappistwestvleteren.be
Gueuze: Cantillon, Brussels
A pilgrimage for beer lovers due to its high-quality product, this place has stuck around since 1900 thanks to its love of the craft. Gueuze is a combination of different aged lambics.
cantillon.be
Zomerhof: Bokke, Hasselt
In-demand beer from blender (which is becoming a real thing in Flanders) Raf Souvereyns. His beers first gained attention in Scandinavia but are ever-more popular at home. This 2019 summer brew includes riesling grapes for added freshness.
bokke.be
Anti-Doute: Antidoot, Kortenaken
Another beer-maker that is making waves using wild, indigenous yeast. Operates a members-only buying club but is also available at select Flanders bars. This bottle is a collaboration with Osaka in Antwerp.
antidoot.be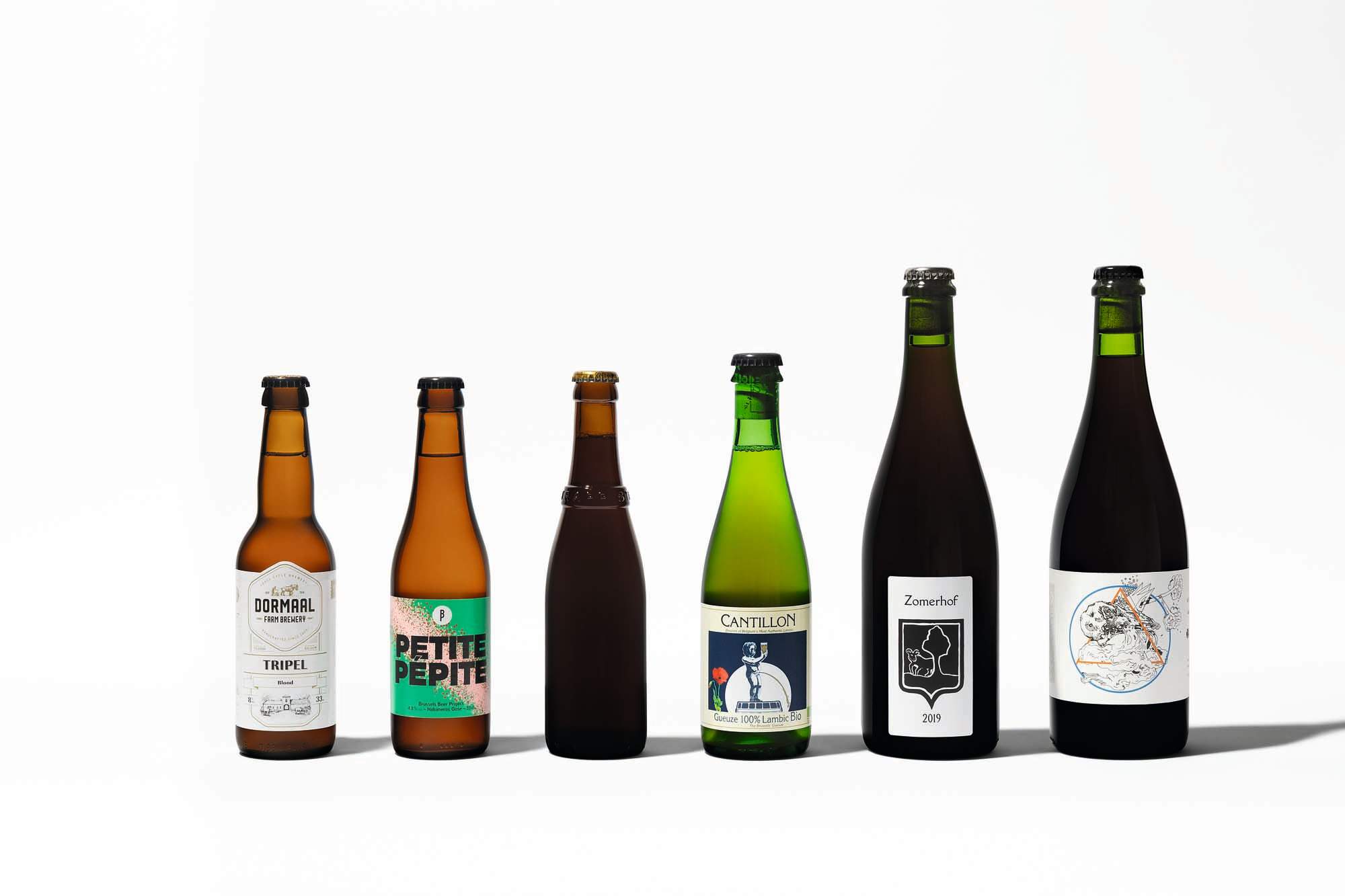 ---
2.
De Superette
Small but mighty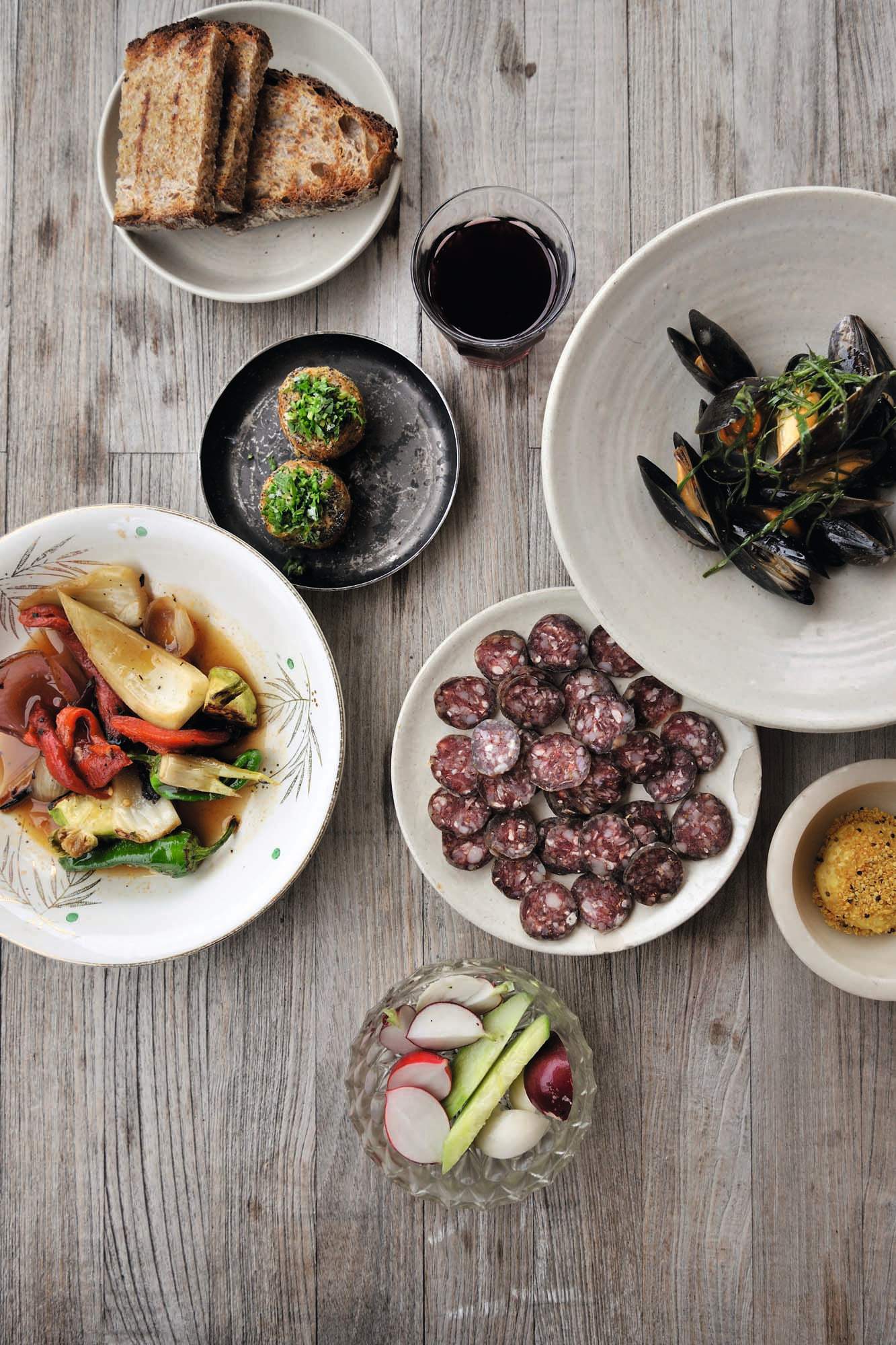 Kobe Desramaults (the chef behind former Michelin-starred restaurant In De Wulf) opened the restaurant and bakery De Superette in 2014 in Ghent, together with American artisanal baker Sarah Lemke. A large wood-fired oven is at the heart of the lively industrial space, which is furnished with reclaimed-wood tables. From sourdough pizza to mussels, steak tartare and the catch of the day, the seasonal menu is small but it won't disappoint. And neither does the restaurant's natural wine selection. Desramaults wanted to create a place that everyone could enjoy – and this corner restaurant is just that.
de-superette.be
---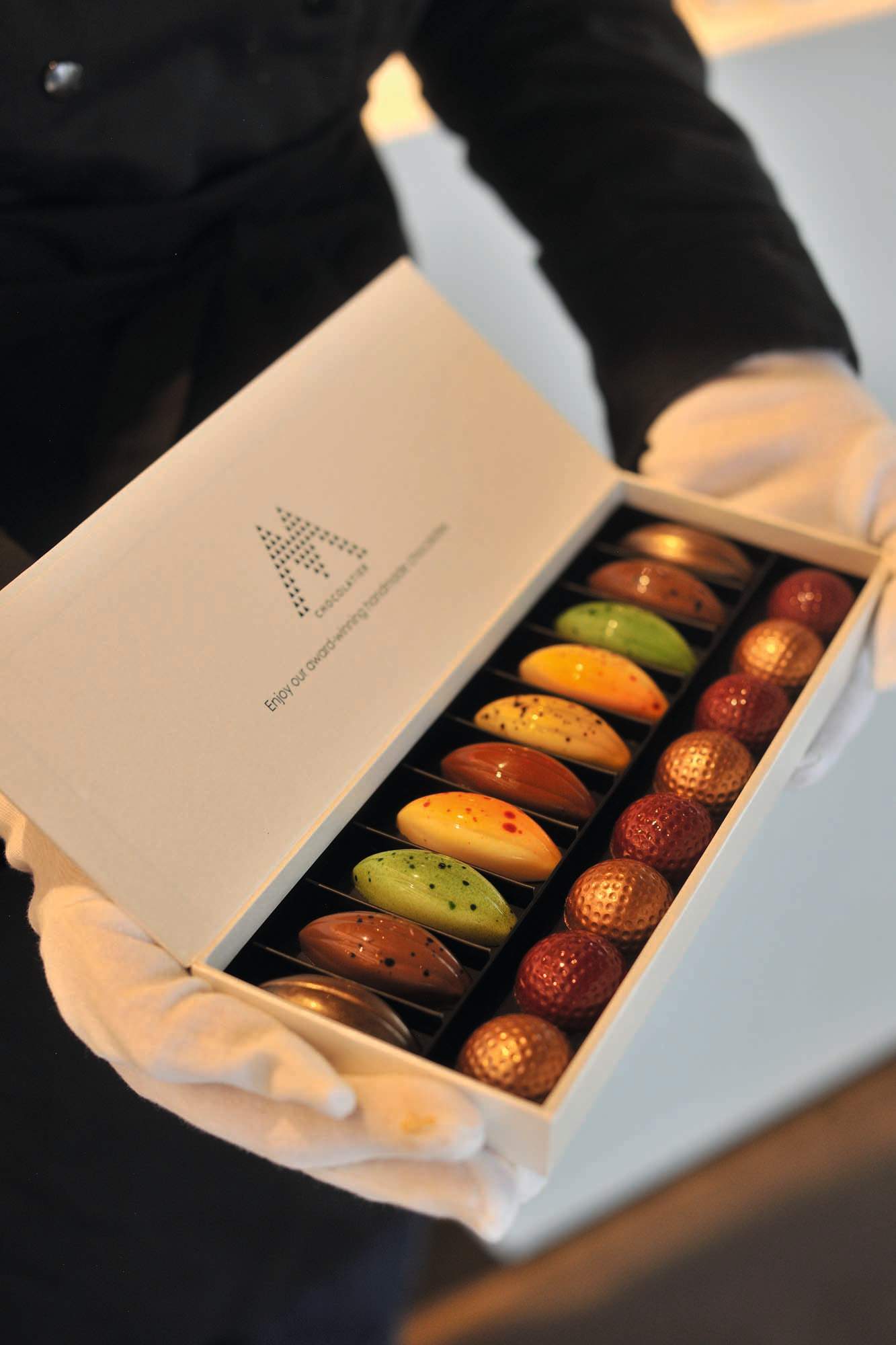 3.
Chocolatier M
No sweeter tale
Spanish explorers first introduced Belgium to cocoa beans in the 17th century. The nation later became a leading cocoa trader and invented the praline in 1912. David Maenhout is descended from four generations of brewers but decided to open a chocolate shop, Chocolatier M, in Knokke in 2005. "I enjoyed playing with chocolate when I was a kid," he says. "Here, by the seaside, people like the good things in life." Chocolate is one of them, particularly Maenhout's creations, such as his delicate sea buckthorn or Japanese-inspired umami pralines.
chocolatier-m.be
Five dishes
1.
Tomaat garnaal
North Sea prawns packed in a tomato with fresh mayonnaise and served with Belgian fries.
2.
Steak from a blanc bleu
A select cut from a typical Flemish countryside cow – cooked over a wood-fired grill.
3.
Waterzooi
A light soup from Ghent with creamy chicken.
4.
Mussels
Cooked with white wine, onions, celery.
5.
Endives
Braised with butter and lemon juice.
4.
Classic Flemish eateries
Time-served and tasty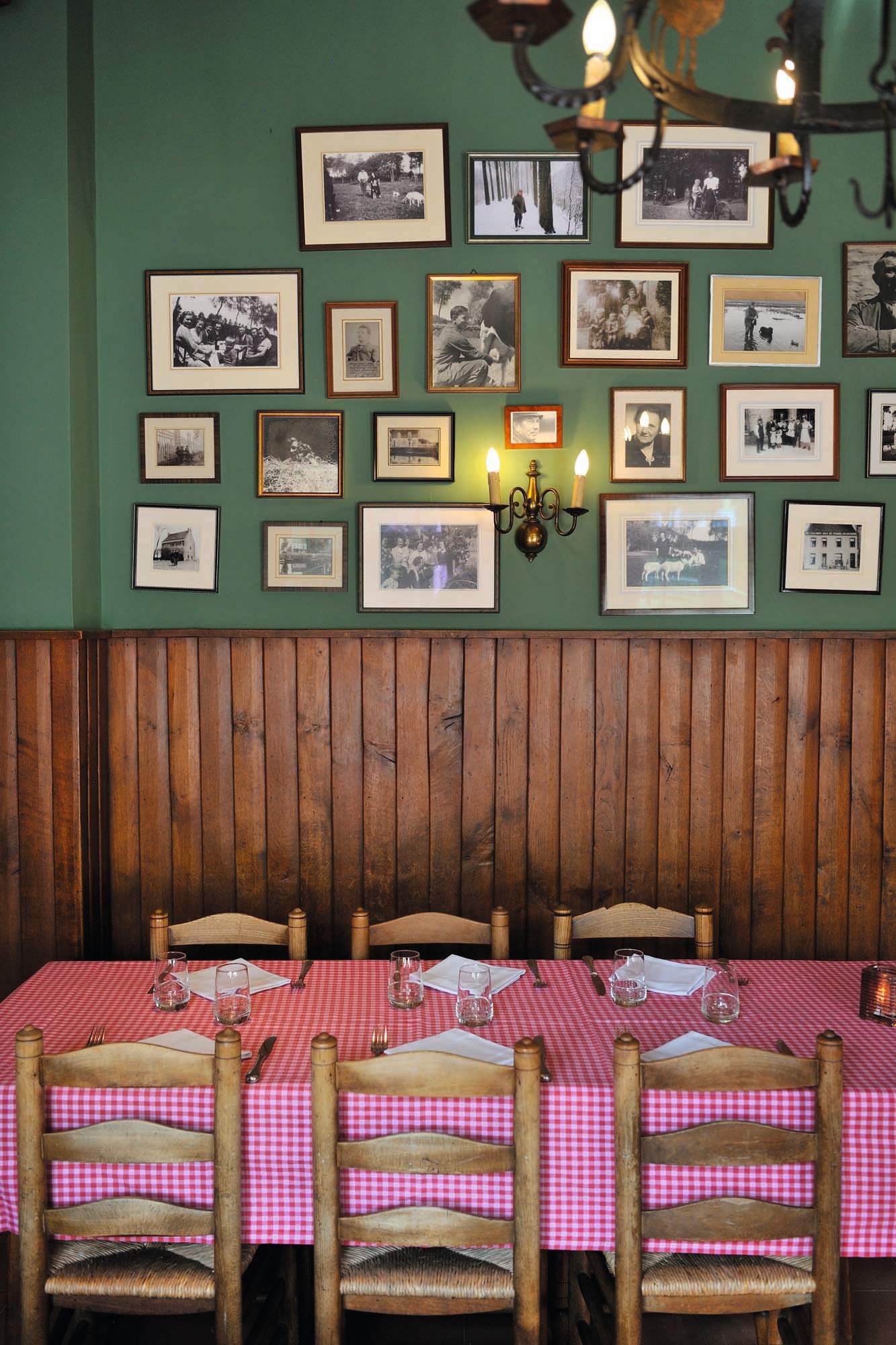 1. Ciro's, Antwerp
A culinary landmark, Ciro's serves traditional Belgian dishes in a stylish, unaltered dining room with a terrace on one of the city's big boulevards. Opt for the perfectly grilled steak or poached cod with velvety mousseline.
ciros.be
2. Restaurant Siphon, Damme
Expect retro interiors (pictured) with waiters in white overcoats serving classics such as croquettes with grey North Sea prawns and eel.
siphon.be
3. Friture René, Brussels
This family-owned business in Anderlecht is one of the most popular restaurants in Brussels, with authentic décor and hearty dishes like raw mussels with a mustard dressing.
Place de la Résistance 14, Anderlecht
---
5.
Willem Hiele
Salt of the earth
Located in the seaside town of Koksijde and hidden inside a former seaman's house that has been in the family for seven generations, chef Willem Hiele serves signature dishes with a firm focus on his surroundings. Ingredients are often prepared on an open fire, such as turbot cooked with three types of wood and covered with burlap sacks soaked in seawater. Although Hiele received his first Michelin star this year, the chef remains true to his unfussy cooking. The chef is set to open a new restaurant in Ostend next year.
restaurant.willemhiele.be
---
6.
Osaka
Fresh, not too fancy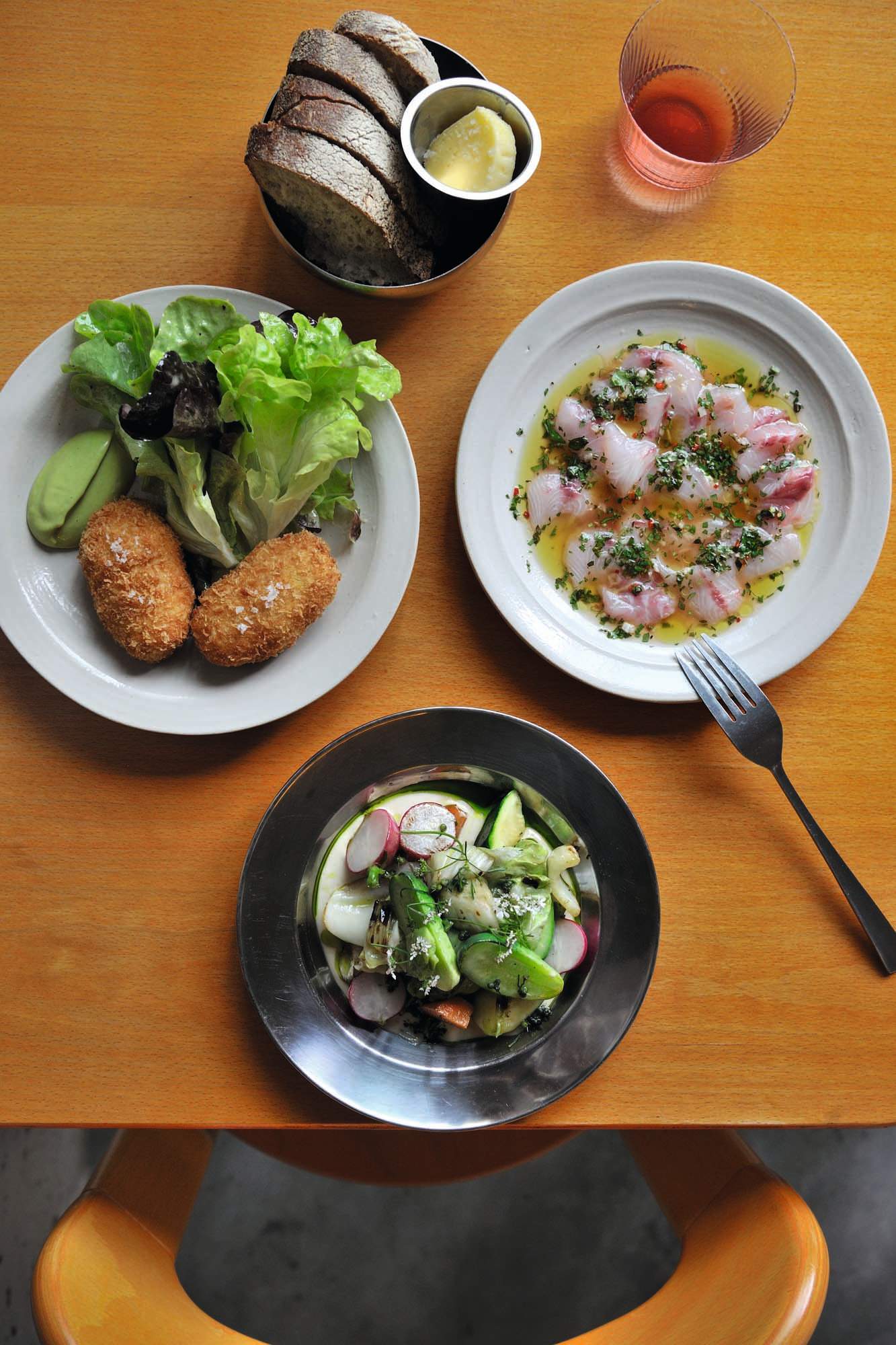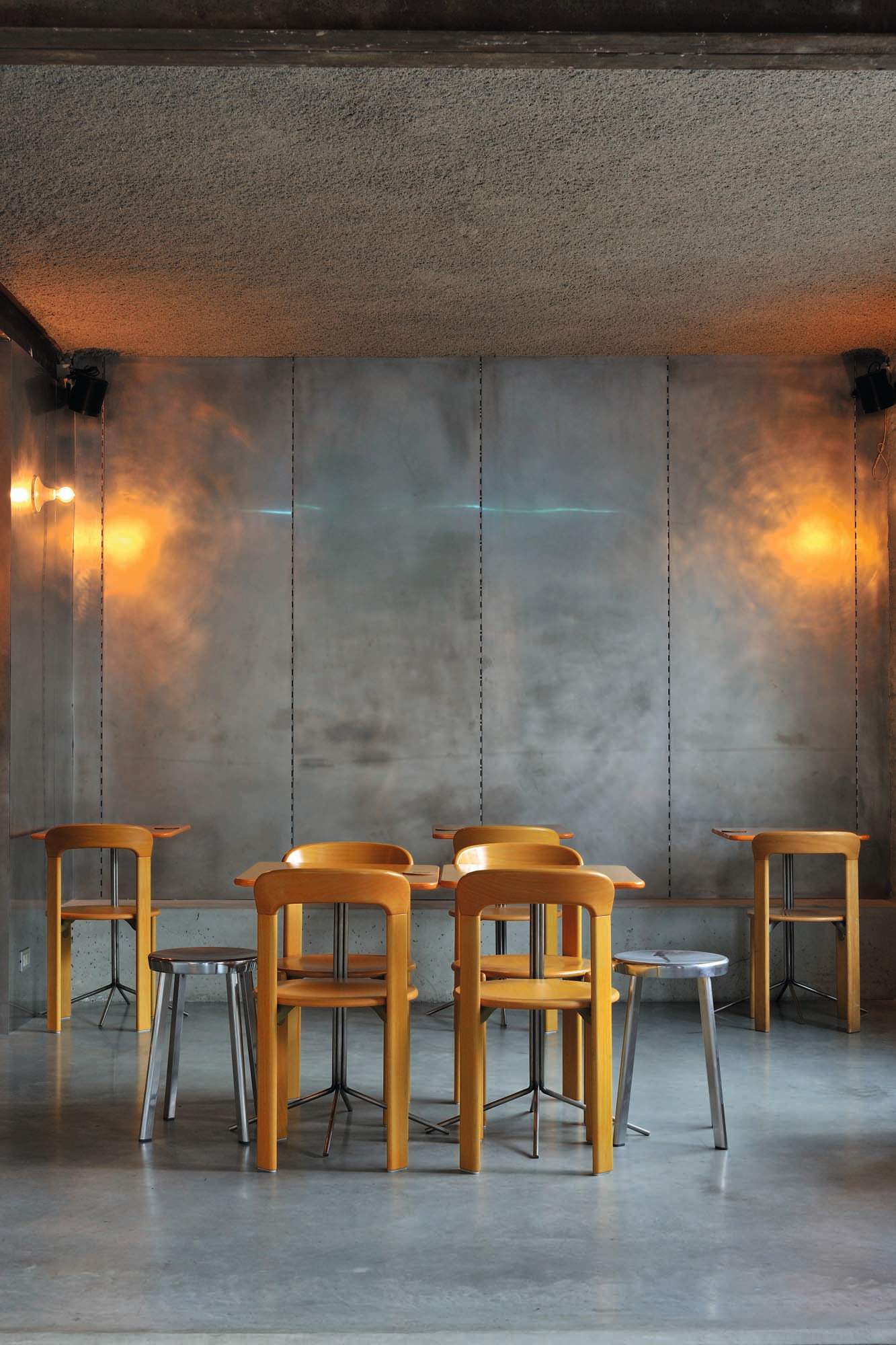 The cool kids on the Antwerp block at the moment. From the same people who brought us the excellent Asian-inspired Camino (another Antwerp establishment) comes an altogether different offering. The name (inherited from the previous establishment) might throw you because this place mainly focuses on the most bang-on-the-money cold cuts you're likely to experience for several hundred kilometres. As with Camino, the service is excellent and the staff highly knowledgeable. Does a great range of natural wine and its own artisan beer.
Bollandusstraat 17, Antwerp
---
7.
Q&A: Dries Delanote
Founder, Le Monde des Mille Couleurs, Ypres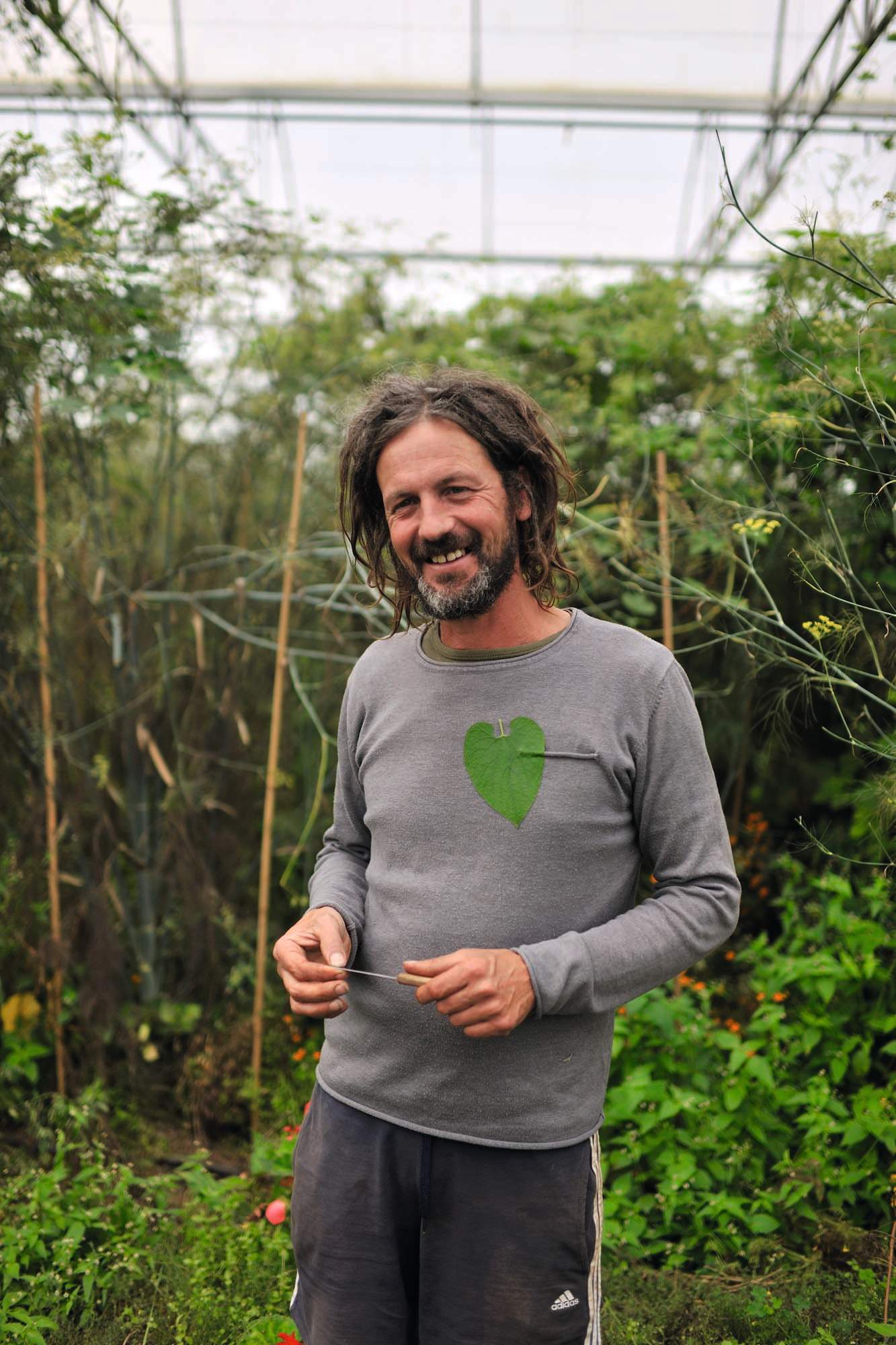 With his farm in Ypres, Dries Delanote has started a small agricultural revolution thanks to his approach to permaculture and organic wild farming. He supplies Belgium's leading chefs and has big hopes for the future.
What inspired you to start Le Monde des Mille Couleurs?
Everyone is looking to reconnect with nature. My father was a farmer and so 15 years ago I started with a small garden, which organically doubled in size every year. We farm without killing any plants; we respect them, that's why we call it wild farming. Thousands of species grow on our 10 hectares of land, from mustard flowers to tomatoes, hence "The World of a Thousand Colours".
What restaurants do you supply?
We work with chefs all over Belgium, including Nicolas Decloedt from Humus 3 Hortense and chef Koen Lefever of Brasserie Pakhuis. They only buy and cook what's in season.
What is your vision for the agriculture industry in Flanders?
My hope is that in 10 years, Flanders will be completely organic and set an example to other regions. The whole world will come to us and spend their holidays in a place with no pesticides in the air or in the food. We have to find our balance again.
millecouleurs.be