Emirates / Dubai
High flyer
Emirates president Sir Tim Clark has piloted the airline from humble beginnings to become the world's fourth-largest carrier. While critics claim he's had unfair subsidies, he insists he's won by being optimistic – and keeping wine on tap.
Sir Tim Clark is not coy about the achievements of the company that he has helped to build over more than three decades. "What I think we have done is reshape and redefine the way airlines go about their long-haul business," says the Emirates president, as gleaming white Airbus A380s and Boeing 777s roll by outside his office's windows in Dubai International Airport. Raised in Birmingham, UK, far from the pomp and glitz of modern-day Dubai, the 69-year-old airline veteran started his career at British Caledonian before taking a post with Bahrain's Gulf Airlines in the mid-1970s. He signed on as Emirates' head of airline planning when the company was founded in 1985 and has been president of the state-owned company since 2003.
He is likeable, with a sharp sense of humour and the polish of a lifetime as an executive. And he is clearly comfortable going against the grain: when he joined the Emirati airline it was an underdog operating in a stifling geopolitical and cultural environment. "My peer group used to think we were barking mad," says Clark, who was knighted in 2014 in recognition of his services to British prosperity and the aviation industry. "We had wars, insurrections, Kuwait one, Kuwait two, cruise missiles – all sorts of things going on."
Since then, from a company with a tiny fleet of two narrow-body Boeing 727s, Emirates has grown to become the world's fourth-largest airline by passenger kilometres flown and the second-largest by freight tonne. In 2017 its 268-strong fleet carried nearly 58.5 million passengers and 2.6 million metric tonnes of cargo, bringing in $12.1bn in revenue. Despite criticism over the support it receives from the UAE government and numerous allegations of unfair play, it has become a major competitor for much more established airlines. To understand how, you have to go back to the 1980s.
When Emirates was created by Sheikh Ahmed bin Saeed Al Maktoum, the UAE's sometimes tense relationships with neighbouring countries such as Bahrain, Oman and Qatar meant that flight options were restricted. The word "aeropolitics" may not be in the dictionary but it became a very real term – and so the Emiratis decided they needed their own airline.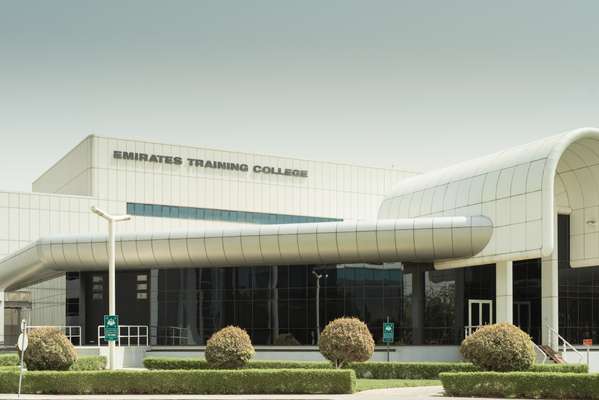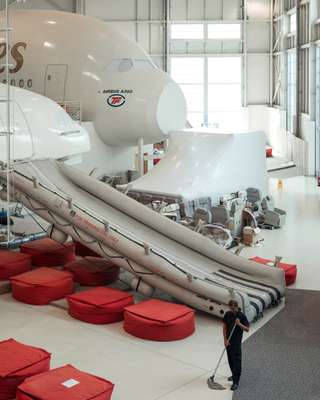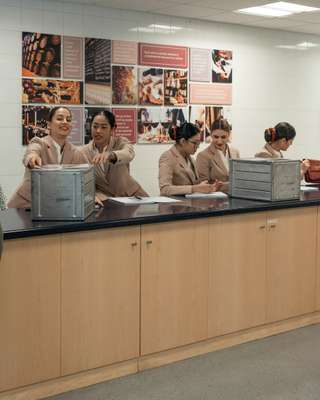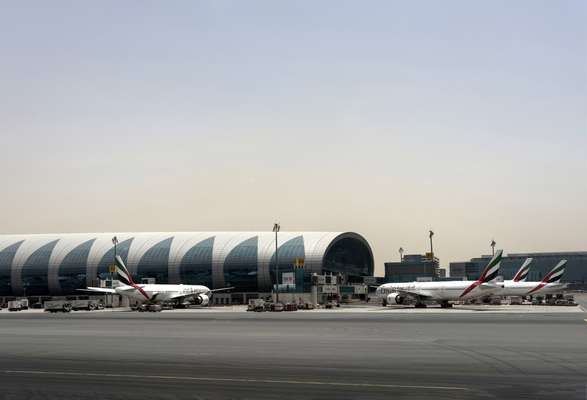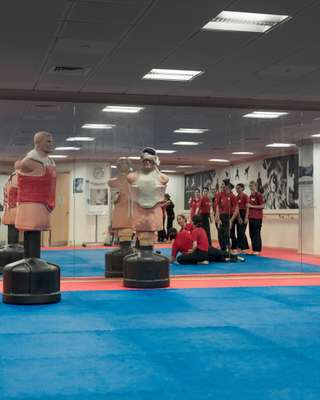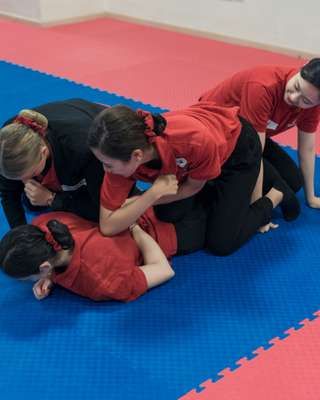 "That's the reason Emirates was formed," says Clark. "We're right in the middle of land masses and population masses of the eastern and western hemispheres. At that time the east hadn't risen. The west controlled air flows."
The management team decided to focus on long-haul travel, going toe to toe with long-dominant western carriers. They took on the likes of PanAm, Lufthansa and British Airways and what Clark calls the "pre-determinist world" they had created. "The pre-determinist world was: you have one flight, I have one flight. You have 10 seats, I have 10 seats. You make a cheese sandwich, I make a cheese sandwich exactly the same," he says. Those carriers thrived in part because they were built on a model of highly restrictive and protectionist international air agreements. "We had to start a mission to persuade [foreign governments] that multilateralism is the way to go."
Little by little, the UAE began forging "Open Skies" agreements, designed to eliminate government involvement in airline decision-making about routes, capacity and pricing in international markets. That aeropolitical game, coupled with deregulation in major markets such as the US and Europe, soon paved the way for Emirates and many other airlines to capitalise on a new era of long-haul travel.
What followed was an industry-wide rush to acquire wide-body jets that could accommodate more people – and make the long journeys these new agreements allowed more profitable. Emirates started with smallerAirbus A300s and A330s, moved on to A340s, then Boeing 777s and eventually the A380. It's with the A380 that Clark, who initially thought the 500-passenger double-decker was simply "just too big", became bullish. The company bought 15 in the early days and has since made the jet its flagship. It now has a fleet of more than 100 that enable it to dominate the skies.
That domination has not gone unchallenged. The US airline industry has previously alleged that the UAE has pumped $25bn (€22bn) in government grants, airport fee exemptions and capital injections into its airlines (state-owned Etihad Airways is based in neighbouring Abu Dhabi), violating the "Open Skies" agreements. Emirates strongly denies the claims, with Clark pointing to public audits by Price Waterhouse Coopers. Nevertheless, a trade group composed of major US airlines and labour unions has been petitioning Washington to take action since 2015 and in May 2018 a deal between the US and UAE was announced: all Emirati carriers would begin releasing more transparent accounting information.
There are other criticisms, such as the national ban on labour unions, which allows Emirates to keep wages down and cut staff when needed, or the fact that while most airports face strict night-time noise restrictions that prevent flights, Dubai airport never closes. But Clark doesn't let the detractors bother him – he's too busy keeping his eyes on the prize. Indeed, the floor-to-ceiling world map in his office (a present from former Brazilian president Lula da Silva's own office wall) feels like the monitor through which he keeps tabs on his airline's progress.
And the future looks bright. In the near term he predicts that oil prices will keep airlines guessing. This year Emirates spent about $10bn (€8.7bn) on fuel and geopolitics will continue to cause periodic scares. In the long term, however, he envisions a completely streamlined airport experience driven by artificial intelligence and facial-recognition software. Emirates has already introduced a trial biometric passport- control tunnel as the first step towards a seamless journey. Such technology will soon enable airlines to significantly reduce the number of employees needed.
It may sound far-fetched but given Clark's track record, he's either great at guessing or he's equipped to will just about any big idea into existence. "I'm an optimist in this business, I have to be," he says. "I've lived right the way through it for the past 45 years in the Middle East. I'm kind of immune to it."
Emirates flight-crew training
When flight attendant trainees arrive at the Emirates Aviation College they get an education that goes far beyond serving meal trays to hundreds of passengers at a time. "We start at 5.30 in the morning and we finish training at 11.30 at night; we run three shifts a day to get through the scale that we have," says Catherine Baird, senior vice-president of cabin-crew training at Emirates, as she inspects a scale replica of the Business Class cabin on an Emirates Airbus A380.
It's Baird's job to ensure that the 120 cabin-crew trainees that arrive every week learn the ins and outs of the job. Trainees are put to the test in airplane-cabin mock-ups, responding to water-landing, fire and onboard medical emergency drills. Such extensive and lifelike facilities, covering nearly every angle of a jet's potential journey, are rare in the business, according to Baird. "It's all experiential learning. Because I've got 140 nationalities I can't show them just text. You have to be able to bring people in and get them to practise and do things."
The whole programme lasts eight weeks and admission is highly competitive. More than 200,000 hopefuls apply every year for about 3,000 spots. "We've got people who join us who have tried three, four, five, six, seven times," says Baird.
The dry state that stockpiles alcohol
The UAE may be known as a tricky state for tipple lovers but a flight on an Emirates plane is a whole other world. In fact, although there are a number of challenges when it comes to ensuring top-quality vintages for its premium passengers and transporting wine safely as cargo, operating in a mostly dry state is the least of the airline's worries.
Soaring ambient air temperatures affect the proper storage of wine and every litre of it has to be imported to the UAE, a country where the sale and consumption of alcohol are highly restricted. The Emirates Group owns one of two liquor distributors in the country, which reduces some of the complication, and it also ships bottles from Dubai to points on its network just to ensure that there's quality product on the return flight.
In addition, Emirates' voracious demand for fine vintages has meant that the airline needed to have a better handle on its wine-supply chain. To tackle this, Emirates spent more than $500m in acquiring a wine cellar in France. This ensures that the airline can keep up with its own demand. "There are well over a million bottles of wine that are the property of Emirates, just ageing there," says Robert Paulus, senior supply-chain manager at Emirates Flight Catering. "We do not compromise on wine quality."