Food and travel / Global
Taste of success
Ever thought of jacking in the day job to start a fulfilling food-focused business? You're not alone. We seek counsel from the lawyers, marketeers and managers turned tea vendors, grocers and restaurateurs who are finding fresh ways to uphold the traditions of their countries' culinary delights
Bjorn Steinar Jonsson
Owner, Saltverk
Reykjavik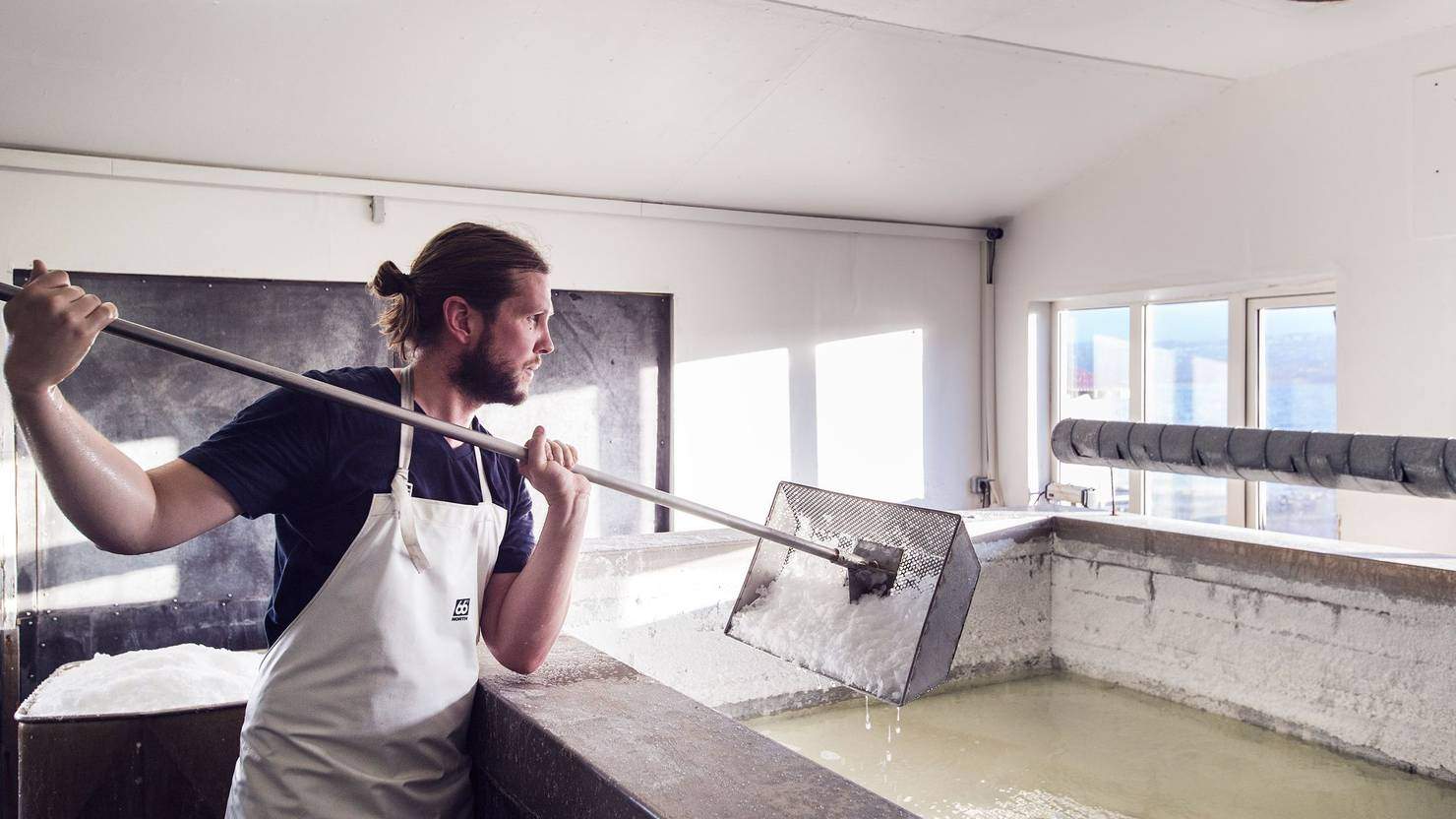 While living in Copenhagen as a student of engineering, Iceland native Bjorn Steinar Jonsson was thinking of returning home – but the financial crash of 2008 meant that jobs were scarce. While researching Iceland's plentiful geothermal energy, he stumbled upon the idea of reviving a long-lost tradition: manufacturing salt much as it had been done in the 17th century. "It started with me going to the remote Westfjords of Iceland and making up a small batch of flaky salt using geothermal energy to evaporate seawater," says Jonsson. "I took it to Dill [the first restaurant in Iceland to be awarded a Michelin star] in Reykjavik where I knew the chef, and asked him how he liked it. He told me to make more. It snowballed from there." But the salt-production process didn't come without its challenges: Jonsson had to design and produce the required equipment, while the Westfjords has an unforgiving climate. However, once the production got going there was no turning back. His pristine mineral salt is stocked all over Scandinavia and in high-end food shops in Europe and the US. Saltverk now employs 15 people. "We're extremely proud of our Icelandic heritage and our product," says Jonsson.
Former occupation: Engineer
Current occupation: Salt maker
Reason for career change: "To have a positive impact on sustainability and food production by using renewable resources in Iceland, my home country."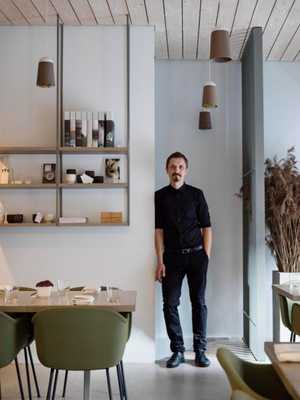 Sigitas Zemaitis 
Owner, Sweet Root
Vilnius
Frustrated by Lithuanians' forgetfulness when it comes to their country's rich natural bounty, Sigitas Zemaitis, his brother Vilius and fiancée Agne Marcinauskaite decided to jog memories. The idea for their restaurant, Sweet Root, had been brewing for some time, says Sigitas. "If you ask people abroad about their local produce they talk about it with passion and pride. Here in Lithuania we have so many lovely-yet-forgotten ingredients. That's how we got to the idea of showing Lithuania at its best: at the dinner table." Sigitas ditched a career in marketing and communications and the trio sought out a space in Vilnius's bohemian neighbourhood of Uzupis. "We decided to build our restaurant around the ingredients that are available at a particular moment in time, so we started to follow the natural rhythm of nature," says Sigitas. Opening in 2014, it took some time for Sweet Root's tasting menu to catch on. Locals were perplexed by the restaurant's refined presentation and its emphasis on ingredients grown nearby. After all, anybody can make beetroot soup. "We're not that far away from our history of growing our vegetables or going foraging – it's only 30 years ago that it would be really natural for us to do this," says Sigitas. "People don't see the value in it anymore so we have to present our dishes in a surprising way. We want people to say, 'Oh I didn't know you could do this with a beetroot.'"
Former occupation: Communications and marketing manager
Current occupation: Restaurateur
Reason for career change: "The idea is to bring back the pride of Lithuania at the dinner table using true, sincere and seasonal ingredients."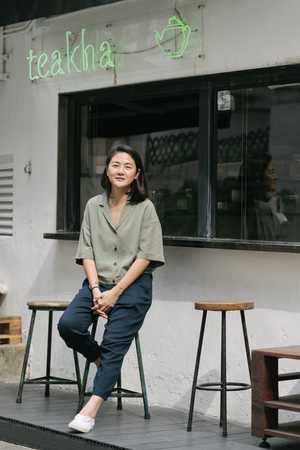 Nana Chan
Founder, Teakha
Hong Kong
"Sometimes I do think about giving up," says Nana Chan, founder of Teakha, a teahouse in Hong Kong's Tai Ping Shan neighbourhood. "But seeing people coming here keeps me going." The former lawyer knew that the pursuit of a legal career was merely an attempt to live up to her parents' expectations, so she decided to take the plunge and start her own business. Born in Taiwan, an island that accounts for one fifth of the world's Oolong-leaf output, Chan's family never lacked tea. "I started to dream about having my own teahouse when I was in high school," says Chan, who later read law in London. She used savings, plus a loan from her somewhat sceptical parents to start Teakha. The new job is never boring. Chan recently converted a second space into Plantation – a shop that sells Japanese teaware – and her office.
Former occupation: IP lawyer
Current occupation: Tea entrepreneur
Reason for career change: "I wanted to create a slow-pace living space in busy Hong Kong."
Maya Yatabe & Bing Bai 
Co-owners, Food & Company
Tokyo
Maya Yatabe and Bing Bai were working in different cities – she in New York, he in western Japan – when they decided to quit their jobs. "We thought we should start something that felt right to us, more fulfilling," says Yatabe. In 2014 the couple opened Food & Company, a Tokyo grocery shop hawking seasonal, organic and sustainable produce. The handsome wood-and-glass shopfront has a rustic market-like interior of blackboards, hand-painted signs and wooden tables. It is a meeting place for producers and consumers, hosting seminars about katsuobushi (fermented and smoked tuna) and workshops on knife sharpening. In 2018 the couple opened a second shop in Fujisawa, southwest of Tokyo, and a kiosk in the capital's busiest railway station, Shinjuku.
Former occupations: New York npo (Maya); Uniqlo employee (Bing)
Current occupations: Grocery store co-owners
Reason for career change: "We were looking for a new, ideal way of living that would inspire others," says Yatabe.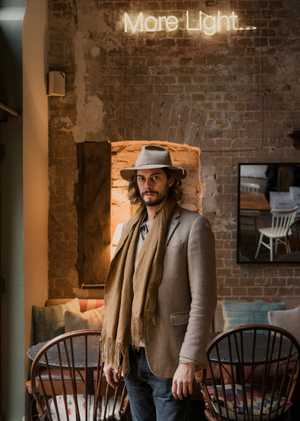 Ludwig Cramer-Klett
Founder, Contemporary Food Lab
Berlin
There's a quixotic flavour to the way Ludwig Cramer-Klett talks about the future. In 2012 the Bavarian-born investor and food entrepreneur founded Contemporary Food Lab, which runs two eclectic restaurants in Berlin: the Katz Orange, a 200-seat affair in a former brewery; and Panama, a perky bar and restaurant inspired by a German children's book. He believes that food has the capacity to transform people. "Food touches our archaic side, which is why eating is such an integral part of experience," he says. Ludwig traded real-estate boardroom talk for dining-table repartee after a three-year bout of self-reflection. His advice to those considering a change of their own is: "Listen to that inner voice and everything on the outside will fall into place."
Former occupation: Real-estate investment and development
Current occupation: Investor and restaurateur
Reason for career change: "Working with food was an idea that lingered in my mind from a young age."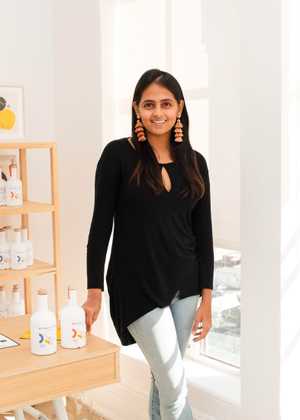 Aishwarya Iyer
Founder, Brightland
Los Angeles
Changing career is nerve-wracking. What if you lose those previous years of toil? Or your idea falls flat? These were concerns held by Aishwarya Iyer, a consultant who spent a decade working for technology start-ups and an early-stage venture-capital firm in New York. But, if her olive oil is anything to go by, she needn't have worried. "There wasn't a design-led, American-made option in the industry," says Iyer. "So I decided to create something that would resonate with and delight people." Now based in LA, Iyer works with a Californian grove to make two types of olive oil. Everything from manufacturing to branding had to be just so, including the glass bottles with UV-resistant coating. Iyer's tip for would-be entrepreneurs? "Have a clear point of view, a clear vision and know who your audience is."
Former occupation: Technology start-up consultant
Current occupation: Olive-oil manufacturer
Reason for career change: "Because food creates a deep, emotional response with people."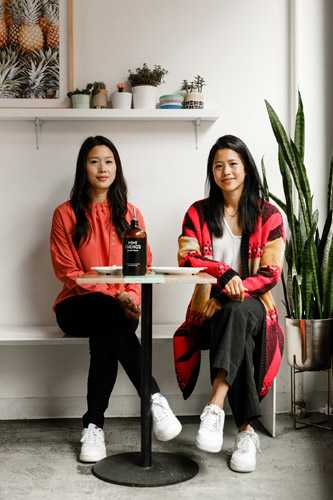 Hannah and Marian Cheng
Founders and co-owners, Mimi Cheng's
New York
When New Yorker Hannah Cheng left JP Morgan's trading floor, and her sister Marian quit her job as an account executive at Burberry, they weren't motivated by dissatisfaction with their current careers. They wanted to pursue an obsession: making Taiwanese dumplings that were a worthy successor to their mother's. Their dumpling supply dried up when their mother (known as Mimi Cheng) moved to Arizona, so the pair scoured Manhattan for a dumpling house that filled the handmade dough with fresh ingredients – to no avail. So in 2014 they opened Mimi Cheng's in Manhattan's East Village. The restaurant's menu includes just five types of dumplings, including a signature of organic Long Island-reared chicken and courgette. "We keep our menu small because we do everything by hand," says Hannah (pictured, on left). "After our first day, we were up until 03.00 prepping broccoli for the next day. We were looking at each other like, 'What have we gotten ourselves into?" But the pair's lack of restaurant experience freed them from conventional thinking. While most restaurants impose strongly defined roles, employees at Mimi Cheng's can wear multiple hats: wrapping dumplings or serving customers. Today Mimi Cheng's sports a second location, in Nolita, and fans across all five boroughs. But the pair's mother remains their most ardent supporter. "She wears her Mimi Cheng's T-shirt everywhere," says Marian. "But she loves to come back and 'quality control' the food," adds Hannah.
Former occupations: Account executive at Burberry (Marian); Trader at JP Morgan (Hannah)
Current occupation: Restaurateurs
Reason for career change: "When you're obsessing about a passion project on the level we were, you have to do something about it," says Marian.