Business / Global
Venture capitals
When it comes to launching a business, a warm breeze, blue skies and the mild buzz of a resurgent local economy can do wonders for taking the stress out of starting up. We take the measure of three cities with room to bloom.
"My dream was always to move to the Gold Coast to make surfboards," says Kiwi native Dale Wilson, who owns cult board-manufacturer Byrning Spears. Since the 1970s, surfers and shapers such as Byrning Spears founder Allan Byrne have given "the Coast", as it's known locally, an international profile. The surf industry now contributes €2.1bn each year to the eastern Australian city's economy and employs about 21,000 people. "We have the best waves, plus a major city, so all the infrastructure for business is here. And any time the surf is good, the factory is shut."
In the past decade, others have started to catch on to the appeal of a city characterised by a stable business environment, high quality of life and a close-knit community. "I'm the opposite of the Coast [type] and yet I can't leave, it's like a magnet," says longtime resident and restaurateur Simon Gloftis, owner of Hellenika and Nineteen at The Star. "It's the perfect storm right now for businesses, where everything has hit critical mass and kids are no longer saying, 'When I go to Sydney or Melbourne'."
The sun-drenched city is experiencing a long and sustained period of growth, boosted by hosting the 2018 Commonwealth Games and heavy government investment in transport infrastructure, as well as culture, education, health and the knowledge sector. This positive climate is something city hall says has encouraged residents to dream big and take risks. "We are officially the small-business capital of Australia," says the mayor, Tom Tate, explaining that there are 63,000 small enterprises among the city's population of 590,000.
Cornerstone Stores, for example, is a tidy new café and hub for Gold Coast-based retailers that opened in February 2018 in the Currumbin neighbourhood. "The talent and designers were here," says Renee Honey, who set it up along with her brother, mother and husband. "But there wasn't really any opportunity for them to step out of the market world and rent shop space."
This sense of a city evolving by supporting its own is also clear at homeware shop and studio Kira & Kira, where finance-worker-turned-furniture-maker Grason Kira and his wife stock artwork, linen and glass lamps made by artist friends also from the Coast. Kira says it's the dream work environment: "It's kind of like a holiday all the time. People aren't frantic here – even the bosses aren't frantic."
"It's about working as a community," says Isla Wilson who, along with her husband, owns Dust Temple, a popular gallery, music venue and café. The only downside is that construction companies and large tourism operators have dominated the economy for so long that getting planning permission can be expensive and lengthy. "Effecting change is the thing you have to work hard for," says Wilson. "But the more we have other small businesses come in and push the boundaries, the better it will be for everyone."
Essentials
1. Setting up: It's notoriously hard to obtain a work visa in Australia. Entrepreneur options, business innovation and investment visas are a better bet, with the latter requiring either a nomination by a government organisation or an investment just shy of €1m.
2. Growth sectors: The film industry in particular is on the rise, with global blockbusters such as Aquaman and Thor: Ragnarok being filmed here recently. Local government is also focused on attracting the marine, tertiary education, health, knowledge and IT sectors.
3. Getting around: The Gold Coast city has a 57km-long coastline and follows a strip-style development, which means traversing this great expanse normally requires a car. However, the government recently invested millions to build a light-rail network that will continue to expand south over the next few years.
4. Air travel: The Gold Coast Airport is serviced by more than 420 flights per week, with regular connections to New Zealand and more than 20 destinations in Asia, as well as various domestic spots.
5. Active lifestyle: There are more than 20 sandy beaches to choose from and 300 sunny days a year. It's little wonder, then, that the fitness industry here is alive and well.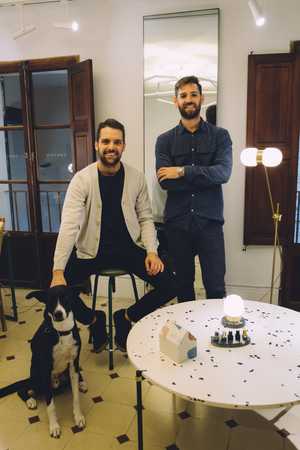 Palma de Mallorca may be a permanent fixture on airports' summer departure boards but increasingly it's also a year-round destination for people wanting to set up design, architecture and hospitality businesses.
This small Mediterranean city of about 400,000 people has almost everything you need: an airport minutes from the city centre with Europe-wide links; incubators and start-up hubs for entrepreneurs; a deep vein of craft and heritage; and a lot of money looking for projects. But while all that's tempting, it's the quality of life matched with the possibility of doing interesting work that has fostered a series of very creative businesses here. And, actually, many of their founders also like the city for what it lacks: hustle and hassle. It's a place that, once summer ends, reverts to being more like a village.
Argentinians Juan Peralta and Mauricio Obarrio are perfect examples of Palma converts. They are sitting with their rescue dog Otto in the warm autumn sunshine outside their office-cum-atelier in an easy-to-miss courtyard when we arrive. The couple moved to the island in 2016 after Peralta visited his brother in Mallorca and knew instantly that he wanted to live there. They now run Contain, a young lighting-and-furniture company that has landed them numerous projects, including making 400 lights for the Hotel Riu Plaza España in Madrid.
"We were warned that locals will not buy from you if they don't know you," says Peralta, who is the advertising creative; Obarrio does the designing, working with local suppliers to source hand-blown glass, terrazzo and brass. "But we were lucky," adds Peralta. "I think you need a supporter; one of our first customers was a Mallorquin family and then they told one friend about us and then another one... Our first 10 projects were for Mallorquins."
Stresses? When you're making small runs of products, says Obarrio, "it's hard to get orders for parts to the front of the queue in summer, when everyone is busy. And you also have to get to know people to get their support. But now that they know the product, there's trust." In the same courtyard as Contain is the shop of Italian-born potter Roberto Paparcone. An architect by training, he studied in Delft and worked in Bilbao, Milan and Barcelona before taking a one-month pottery course seven years ago that spun him in a new direction. Three years ago he moved to Palma for a better life – and to focus on his new passion.
Sporting a black beanie and dressed in an apron bearing his brand's moniker – his own name simply tweaked to Paparkone – he has an unhurried air. "It's making pots; it's the best relaxation," he says. Like many of those who make a success of Palma, he's found good clients on the island and is supplying finishing touches to hotel projects, as well as working on an idea with the Contain duo. Yet it's clearly Palma and Mallorca that are the lure: "I have time to keep learning; to make everything by hand on my own. Sometimes when people place a big order, I say 'No, it's too much.'" He's only just joking.
This pace of life sometimes bothers Tony Jiménez Roig, owner of fashion shops La Principal and Addict (he has a great eye and delivers a covetable line-up of menswear), as well as fashion label Mews. "Sometimes you want to feel hectic – and I have to leave to get new ideas, to feel inspired. This is not London or Madrid."
And then there are the changes driven by the tourists and the people pouring in money. "We are suffering from a loss of character with so many generic businesses," he says. "I like evolution but it's small businesses that make a city interesting." Yet he makes most of his money from those visitors, who account for about 80 per cent of his customers.
Still, there are plenty of enterprises that he believes do add value to the city. There's Monge, a classic shoe brand that still manufactures on the island (although this once-great trade has almost dwindled away); coffee-roaster Mistral; and Colmado Sant Jaume, a reinvention of the traditional corner store by Maria José Aguilar Calzado, with all-Spanish products and aimed at locals, not just visitors. There are a lot of good things going on but Jiménez Roig says the island needs businesses that want to do more than turn a profit.
The Mallorquin capital is also attracting big names. Eddie Hart, one of the brothers who found success in London with the Barrafina group of Spanish restaurants, opened El Camino (Spanish for "The Path") with partner-in-wine Samuel Gough in August 2018. Both men have deep Mallorcan links: Hart's mother was born on the island and Gough's great uncle, poet and novelist Robert Graves, was among its most famous residents.
Hart says that launching the €2m restaurant was a very different experience from any of his other ventures. "It took half the time to get this open compared with what it would have needed in the UK. In England you spend a lot of time and money on lawyers; here we got a two-page lease and that was it. The builders didn't want to have meetings but to just get on with it. From start to finish it took just six months."
Are they nervous about how the business will work in low season? No. It seems Palma has year-round customers: the Mallorquins come back from the beach in mid-September and many overseas second-home owners now visit on a regular basis. And anyway, this winter Gough is busy perfecting the wine list: "The island's winemakers are making wines as good as anything in France." Like everyone else, they seem very happy with their decision to make their business move and follow el camino that brings you to Palma.
Essentials
1. Growth sectors: The hotel sector is upgrading, with new boutique ventures shaking things up nicely. It's a trend that seems set to continue in the restaurant world, where there's a push for provenance, kitchen-garden produce and more slow food. The city is a centre for yacht folk, with many boats coming into harbour for repairs in winter.
2. Getting around: You can walk everywhere in Palma, or jump on a bicycle and ride along the promenade to clear your head.
3. Air travel: Palma de Mallorca's airport is designed for clearing vast numbers of tourists. That means it's efficient and well connected – and you can get very cheap flights. Many connections vanish in the winter.
4. Active lifestyle: The sea is right in front of you and even the busiest locals make time for the beach.
5. Setting up: Rent is high in the centre of the city but go beyond the core and prices rapidly fall. Anyone with an EU passport can open a business, once you've jumped a few bureaucratic hurdles.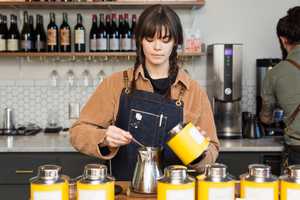 03.
Greenville
South Carolina
"I remember when Greenville got its first Starbucks. That was a big deal," says Marco Suarez, co-owner of Methodical Coffee, a sun-soaked coffee shop and roaster with industrial floors and whitewashed walls in Greenville, South Carolina. Just a few decades ago the city centre was a ghost town, with most retailers lured out to shopping centres in the suburbs. Today, Greenville – once the textile capital of the world – instead brims with opportunity. In 2016 it was the country's fourth-fastest-growing city and it boasts the highest level of foreign investment per capita in the US.
Much of this is thanks to the hugely liveable urban centre. Greenville resurrected its downtown by focusing on pedestrians, slimming down main arteries in favour of tree-lined, walkable roads and using residential developments to inject life into the city centre. Swapping a busy vehicle bridge for a footbridge even revealed a 12-metre waterfall.
"It was the transformation of the natural space that drew people and paved the way for businesses like mine," says Suarez, who returned to Greenville in 2014 following stints in San Francisco, New York and Atlanta in search of a higher quality of life. "The cost of living is low and it's less stressful, while offering big-city amenities."
"It's also attracted something we never had before: tourists," says the mayor, Knox White, explaining that the city is becoming a popular getaway for visitors from nearby Atlanta and Charlotte drawn by the bike trails, burgeoning cultural scene and mountainous scenery.
Further, the presence of major multinationals – Michelin's North American headquarters and bmw's biggest plant are in the area – gives the city cosmopolitan tastes and creates hospitality and retail opportunities unavailable in most similarly sized US cities.
One of the best examples of this is The Anchorage, a restaurant set up in early 2017 by restaurateurs Greg and Beth McPhee. Abandoning the meat-focused menu expected of South Carolina restaurants, they've focused on fresh, locally sourced vegetables and reaped the rewards. "Greenville has well-travelled, well-educated citizens who can support a business like ours while not being a saturated hospitality town like Charleston," says Greg. It also has a pro-business mentality. "If you're crazy enough to open a restaurant, the city is extremely helpful. From day one we had a direct line to city hall."
To top things off, infrastructure is improving and the city has added a free tram route linking downtown to the Village of West Greenville, a buzzy arts district that's home to both The Anchorage and gb&d, another food-based pioneer. Ultimately, experimenting is encouraged. "Most people in Greenville didn't even know our waterfall existed," says White. "The lesson is to find your own falls."
Essentials
1. Demographics: While the county of Greenville is South Carolina's most populous, the city itself has just 65,000 residents, with a median age of 36.
2. Connectivity: Greenville-Spartanburg International Airport offers daily departures to 14 domestic cities. And thanks to its location near Interstate 85, Greenville is about a 90-minute drive to Charlotte and a little over two hours from Atlanta.
3. Recreation: Greenville boasts 39 parks and recreation centres within the city limits. It also sits in the foothills of the Blue Ridge Mountains and is a short drive from five state parks.
4. Cost of living: With low utility costs, property taxes and a sales tax of 6 per cent, the cost of living in Greenville is lower than the US average. The median home price is an accessible $215,000 (€189,000).
5. Doing business: South Carolina provides a 25 per cent tax credit for the renovation and redevelopment of any abandoned textile mills.