Media / Seoul
Korea change 
As the Chinese government tightens its grip on Hong Kong, global media organisations have sought a new regional base of operations. The natural choice? Seoul, a hi-tech megacity unrolling the carpet for the world's biggest publications.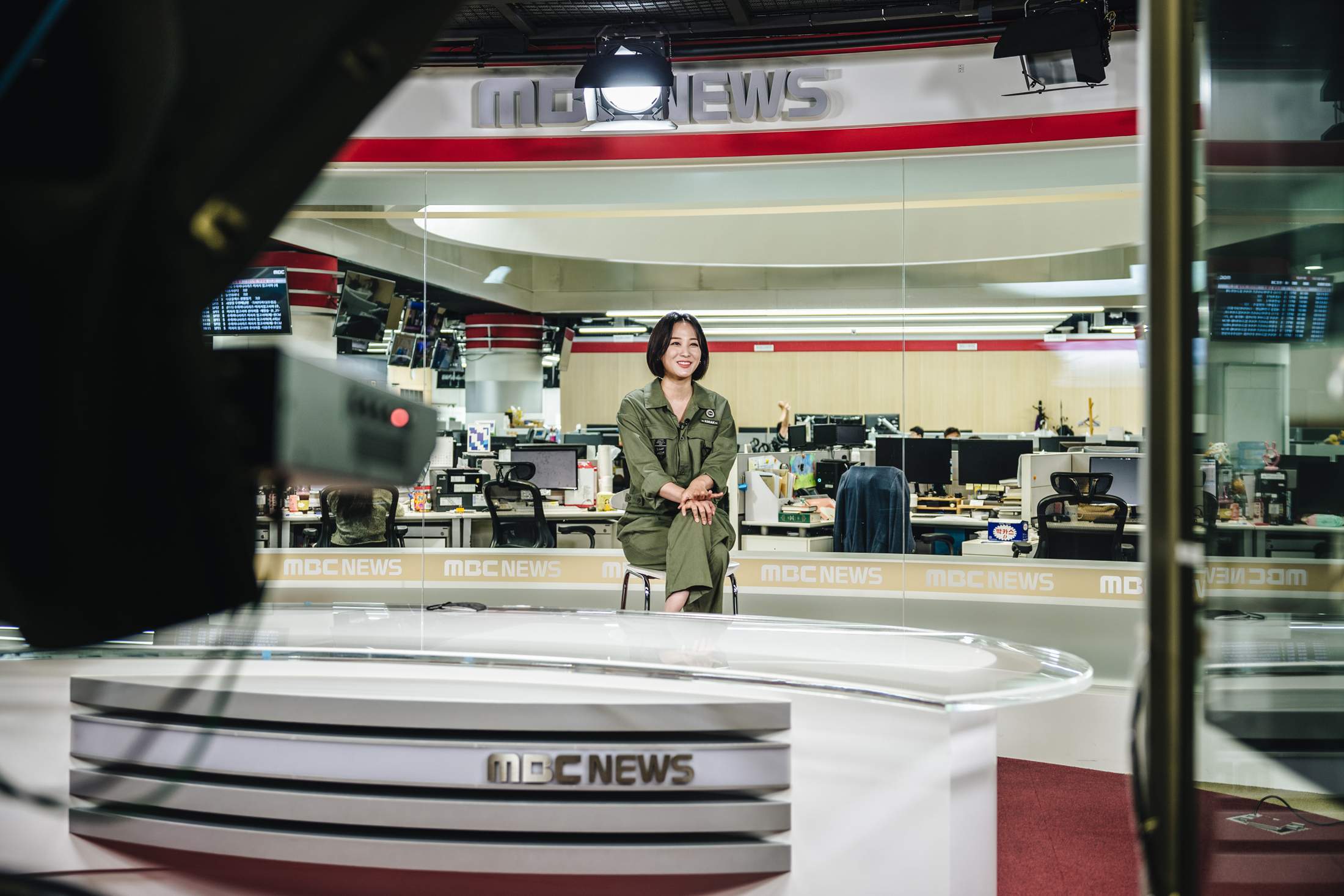 When Adrienne Carter, Asia editor of The New York Times, moved to Hong Kong in 2019, the pro-democracy protests against the Chinese government were at their height. The city of more than seven million, which had long been a hub for foreign journalists in East Asia, was racked with near-constant clashes between armed police and protesters.
"Then the pandemic hit and everything went quiet," says Carter, sitting in a high-rise in Seoul, where her employer opened a global news hub in May 2021 and relocated its digital team from Hong Kong. The building is in Gwanghwamun, where the South Korean capital's old palace gates stand between gleaming skyscrapers. An open working space with adjustable desks and windows overlooking the city, the office is spacious and has a capacity of 50 staff.
When Beijing introduced the national security law in Hong Kong in 2020, the former British colony's independence was restricted and foreign journalists began to feel the rope tightening. "We started to have problems getting visas, which is something you see a lot in mainland China," says Carter. "It's an interesting inflection point as China exerts its authority but from an operational perspective we had to rethink where our team was. We wanted to diversify."
Enter Seoul, a megacity with a population of about 10 million and the heart of a country that is home to more than 5,000 registered media outlets. The city might not be as multilingual as Hong Kong but it's not too difficult for reporters such as Carter to navigate. Having transitioned from military dictatorship to democracy in 1987, South Korea is now home to many international media companies. The Washington Post launched a global news hub there in July, with 10 people dedicated to the bureau. Its office, like that of The New York Times, will be in Gwanghwamun. "Seoul was appealing because of its friendly environment to foreign businesses, its relative press freedom and its talent base, with a big pool of well-trained, English-speaking journalists," says Douglas Jehl, the newspaper's foreign editor.
Carter cites similar reasons. "We probably looked at every city in the region," she says. "We looked at proximity: how easy is it to get around in Asia? We looked at cost, taxes, press freedom, ease of life, the ability to set up shop quickly and easily. In the end, Seoul seemed to come out on top."
For the South Korean government, it's easy to take this as a vindication that the country has "made it" – and it seems to be encouraging that perception. "We have the best press freedom in Asia," says Jung-Youl Park, director of the Korean Culture and Information Service (kocis), a branch of the Ministry of Culture, Sports and Tourism. Its Foreign Press Center (fpc Korea) is located on the 10th floor of a towering building that hosts key organisations such as 
the Journalists' Association of Korea. "We believe that Seoul will naturally become the media hub of Asia with more foreign press coming here," says Park. "So we would like to help journalists actively." The fpc plans to expand its operations, both in terms of office infrastructure and manpower, to accommodate the growing number of incoming journalists.
It's not just the government that thinks that the sands are shifting. According to Reporters without Borders, South Korea has held the first place in press freedom in Asia for three consecutive years, ranking 42nd worldwide out of 180 countries surveyed. "But we have to be wary of the fact that this kind of freedom may not last forever," says veteran correspondent Don Kirk, who started covering the country in 1972 for the Chicago Tribune. Kirk remembers the military dictatorship era when he was escorted by a government minder. Censorship was the norm; journalists had to risk their lives to defy it.
"We believe that Seoul will naturally become the media hub of Asia"
Even in more recent history, South Korea has had issues with freedom of speech. Before 2017, during the conservative administration, citizens were penalised for even minor praise of North Korea. A Japanese journalist was sued for allegedly defaming president Park Geun-hye (the reporter was acquitted in 2015). Even under Moon Jae-in's more liberal current administration, a South Korean journalist for a US media outlet was called "almost treasonous" by the ruling party for an unflattering portrait of the president as "Kim Jong-un's spokesperson". But Jehl believes in his paper's choice. "We have concerns but nowhere has a perfect record," he says. "Looking across the region, South Korea's record is a lot better than most."
The recent moves by the two US publications may have drawn attention to the country but Seoul has been a centre of media activity for years. The fpc Korea has almost 300 foreign journalists on its roster; countless other unregistered reporters contribute to outlets worldwide. In 2015, npr created a Seoul bureau, joining the likes of cnn and the bbc, the latter of which has had a regional service, bbc Korea, since 2017.
Today, South Korea's media landscape is bubbling with enterprise. Home-grown internet giants Kakao and Naver offer a vast array of services, from social media to streaming platforms. Supported by a robust digital infrastructure with one of the world's fastest internet speeds and about 16 million mobile subscribers on the 5G network, more Koreans are trying out being a journalist, a role that's still often restricted to those who pass a national exam.
"It's easy to experiment using limited resources," says Sodam Cho, ceo of media start-up Dotface, which was created in 2016 to tell stories that Cho and her colleagues felt were being neglected by the more established media outlets. Its 15-member team produces documentaries, articles and community campaigns; among its output is an award-winning documentary covering child prostitution on messaging apps. Despite its growing popularity, Dotface still has to work hard to sustain itself financially but recent seed investment of about 600 million won (€443,000) could change that. The company has also been innovative in encouraging its followers to get involved through crowd-sourcing campaigns and to join a paid membership community called Dotface People. "We don't just alert people to a problem," says Cho. "We gather them to participate in concrete ways to influence our reality."
"We don't just alert people to a problem. We gather them to participate in concrete ways"
The arrival of foreign titles to Seoul may galvanise the Korean-language media but for papers such as The Korea Herald, an English-language publication founded in 1953, the new neighbours will also create some healthy rivalry. "Certainly there'll be more competition for stories," says Hoo-ran Kim, its culture editor. Housed in a red-brick building in Huamdong, the Herald is a microcosm of what the country's legacy media is experiencing today: trying to adapt to the changing digital climate, it is expanding online, where its readers are more global (most of the 100,000 subscribers to its print edition are South Korean).
Still, the daily has an advantage over its competitors: not many foreign reporters enjoy the same level of access to government briefings. "We sort of feed off each other," says Kim, referring to the relationship between the Herald and foreign journalists. "We're reading the same information but they might have different priorities, which is why we end up doing different stories."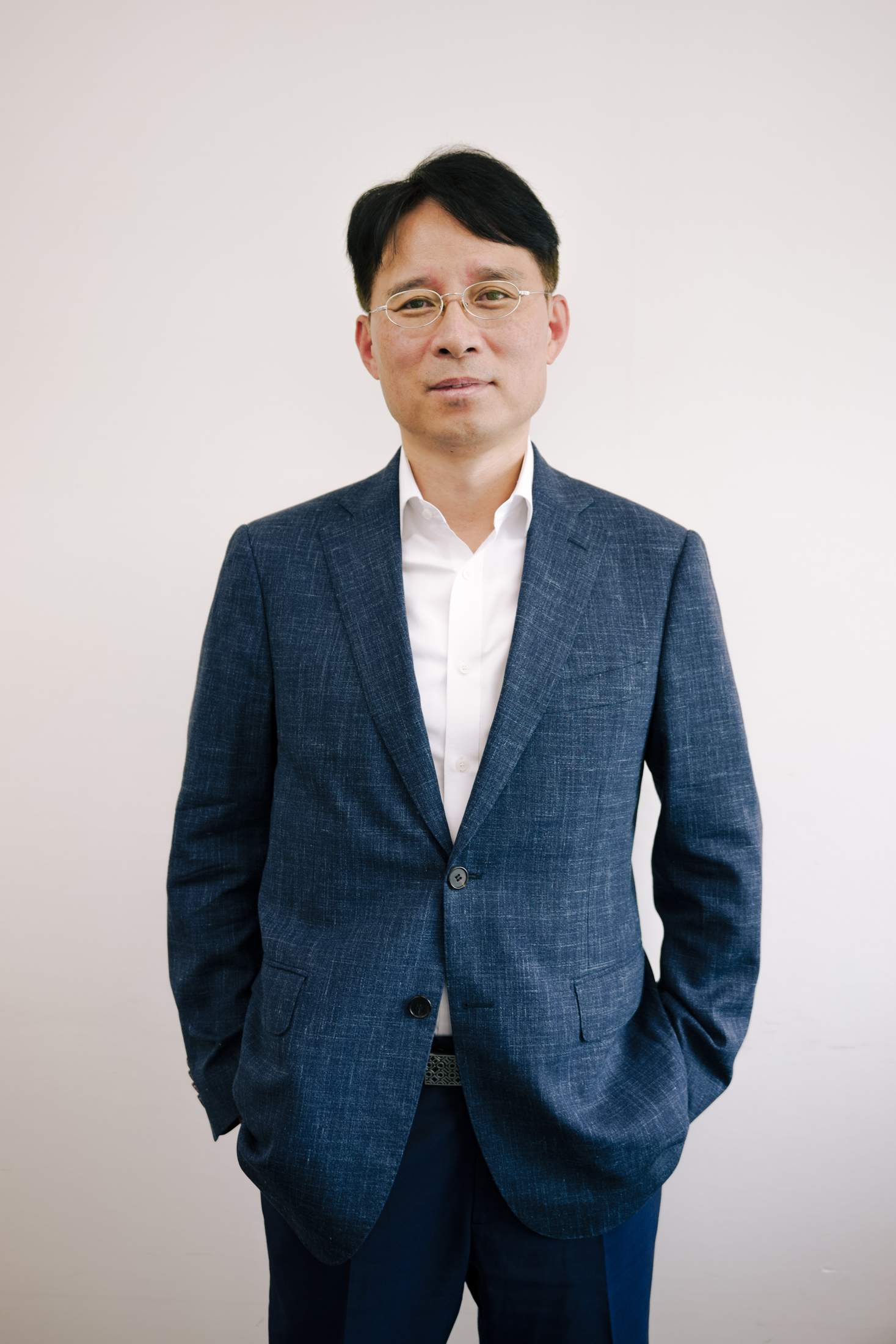 After all, an increased foreign presence in Seoul doesn't necessarily need to translate to more stories about this specific patch, treading on local media's toes. "We are not putting this hub in Seoul because we want to expand our South Korea coverage," says Jehl. Rather, the newspaper plans to serve its global audience by operating the office as part of a worldwide, 24-hour newsroom. The New York Times, which will have about 30 people in Seoul by the end of 2021, sees its South Korean office in a similar way. "We are not just doing Asia coverage but also anything that happens in the world while London and New York are asleep," says Carter.
So will Seoul emerge as the media hub of Asia? Many international outlets remain stationed elsewhere – including Singapore, Bangkok and, yes, Hong Kong. Is it just a matter of time before they make the jump? "Seoul is a media hub, definitely," says Kirk. "But maybe there is no single Asian media hub because the perspectives are so different from one place to another." Even so, the view from Seoul at the moment is pretty enticing.