Affairs / Rome
Southern Promise
After a century and a half of neglect, Italy's south is finally getting the attention it deserves. Young entrepreneurs are returning to their birthplaces, bringing drive and talent – and drawing long overdue investment.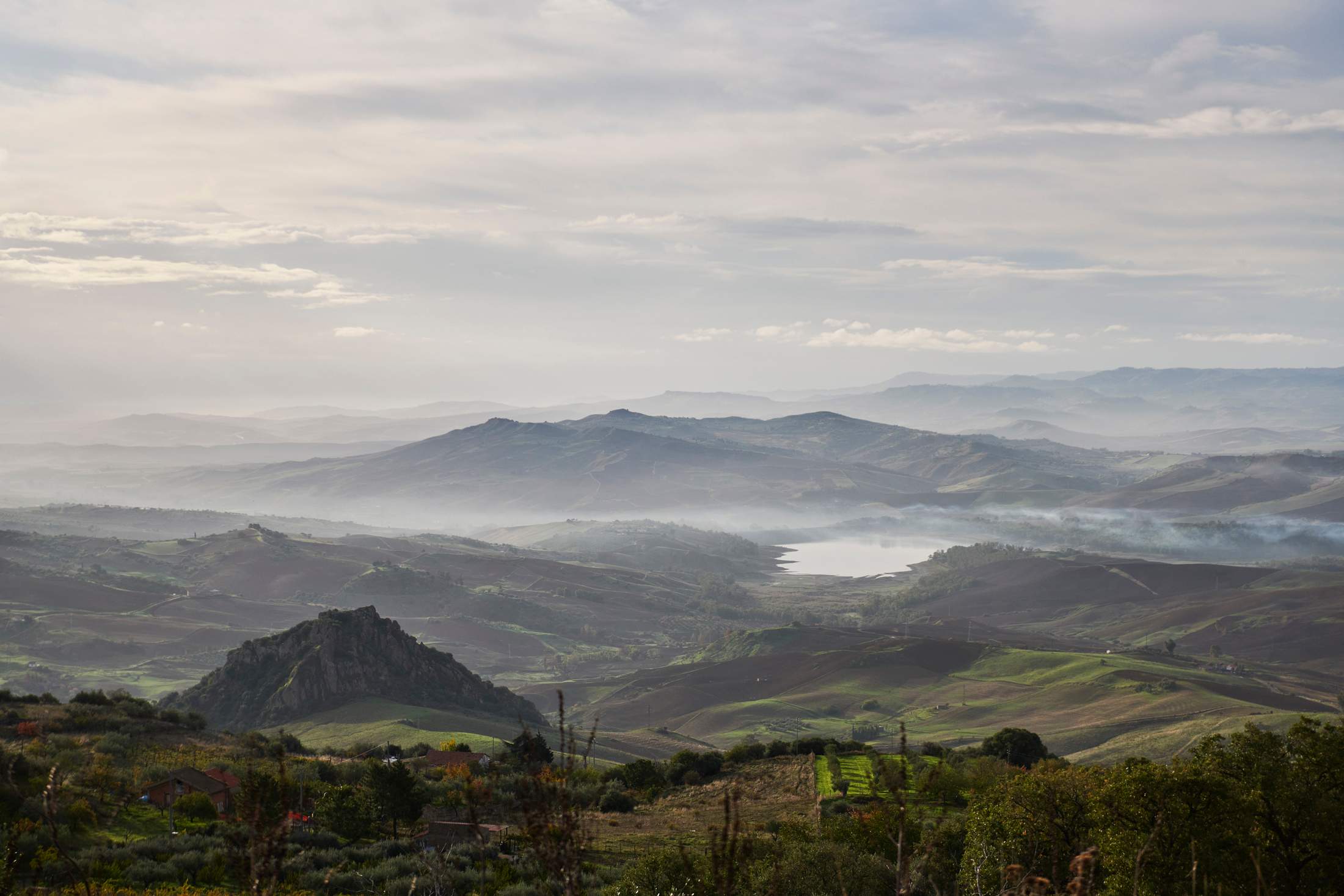 Vincenzo Belpiede is glad to be home. Sitting in his grandfather's library in an 18th-century palazzo in Cerignola, a small town that rises above the wheatfields of northern Puglia, he is explaining why he chose to leave a life in Silicon Valley to return to his birthplace. "Honestly, what I can do here is not so different from what I could do in California," he says. "My clients are international, so I would be speaking to them remotely wherever I was." 
Living in Italy, especially its baroque, sun-baked south, becomes a dream for many visitors from the moment they set foot on its shores. But such fantasies often remain just that when they meet hard economic realities. For natives, the beauty of their homeland and its way of life assumes a tragic tint once they're forced to leave to pursue success.
However, ambitious young southerners such as Belpiede are coming home with increasing frequency. Since 2019, he has launched several digital businesses, including the successful calendar-sharing app Calendbook, from his grandfather's 18th-century palazzo. Surrounded by family, he spends his days enjoying those perennial southern conveniences: great food, daily swimming and affordable childcare.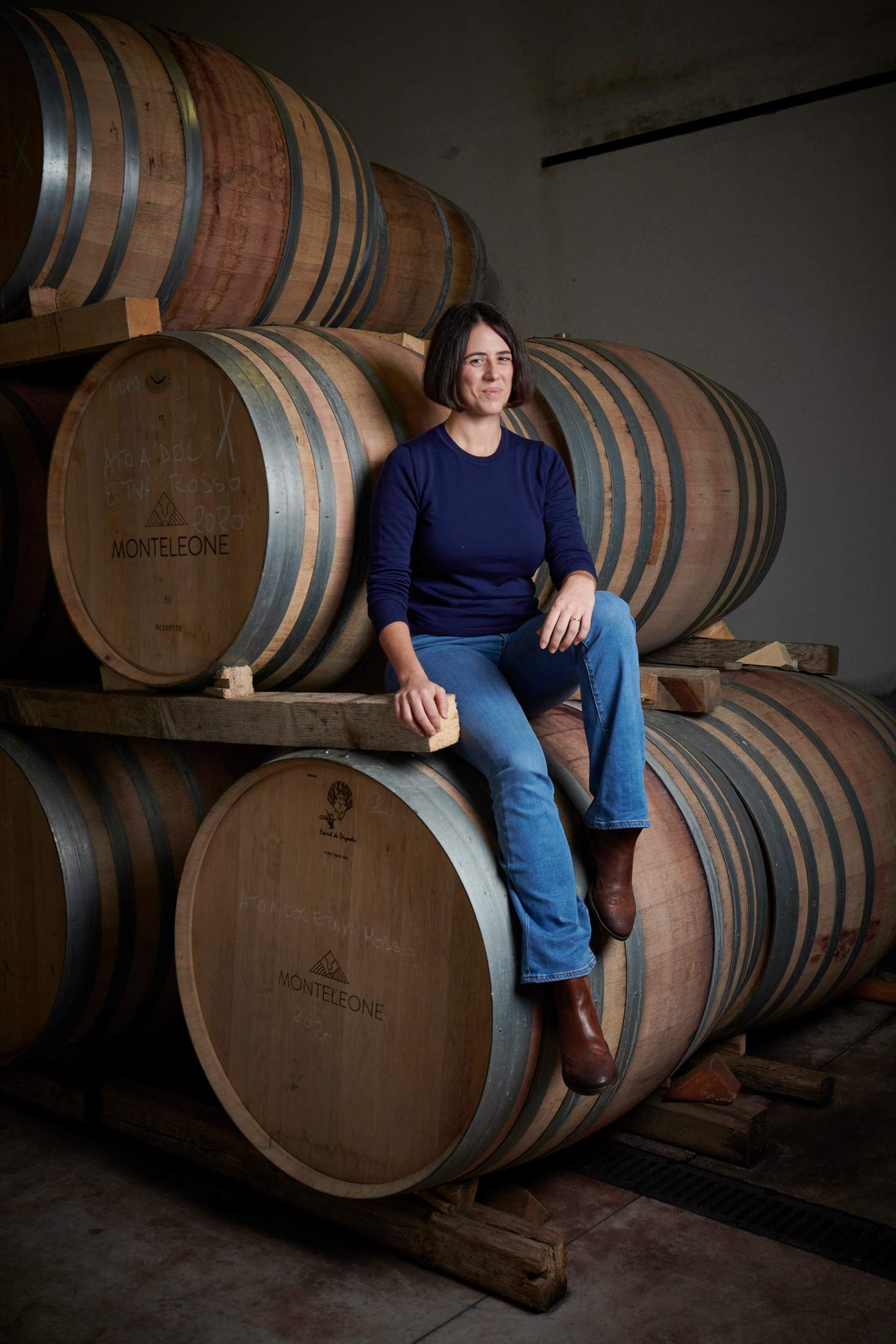 Belpiede is part of a reverse brain drain that is happening across southern Italy. This reinfusion is helping to fuel an explosion of innovative entrepreneurship across the regions derisively known as the Mezzogiorno (a name intended to conjure images of the extreme midday heat and its attendant lassitude). Hastened by digitalisation and accelerated by the pandemic, a generation of young southerners is throwing off the weight of the past and turning old stereotypes on their heads. Before the unification of Italy, towns such as Cerignola were prosperous regional hubs of the Kingdom of the Two Sicilies. Despite foreign rule, it matched northern Italy in terms of affluence.
But after the Risorgimento in 1861, the south was effectively annexed by the north, with political and economic power shifting to industrial cities including Milan and Turin. Robbed of revenue and influence, the south languished in neglect. Today, unemployment is almost twice that of the north; gdp per capita is half. Between 2002 and 2017 more than 1.7 million southerners migrated to northern cities.
However, in recent years, this exodus has slowed. When coronavirus tore through northern Italy, hundreds of thousands of southerners returned to their families. In 2020, net migration to the north was almost half that of the previous year. The cause was tragic but the virus achieved what years of public policy could not: enticing talented young people back to their depopulated hometowns.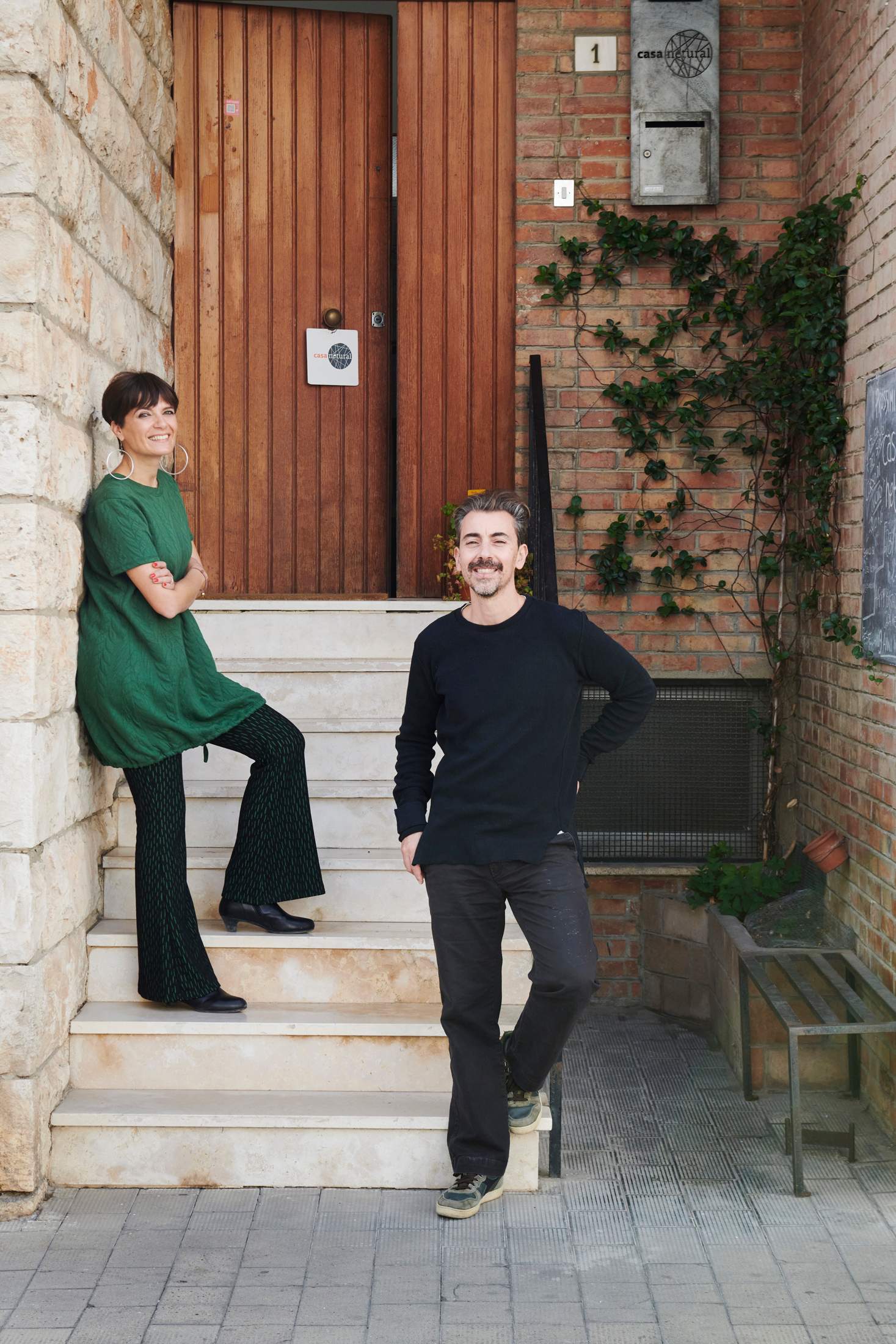 Elena Militello was living in Luxembourg when coronavirus emerged. It took her three days of travelling by land and sea to return home to Sicily. It took her another three of remote working to realise that she didn't want to leave again.
She came up with the idea for an organisation, South Working, to entice more people to head south – and stay there. One of the main things that they need, she says, is "good internet connections". In this regard, the region has improved hugely. In 2015, then-prime minister Matteo Renzi pledged €6bn to roll out superfast fibre-optic broadband in the south. The current government has vowed that the entire country will be covered by 2026.
South Working has built a network of co-working spaces through which it pushes for improved wi-fi infrastructure. Militello hopes that the two will engender digital innovation where infrastructure has historically been lacking, though this too is improving.
Just outside Naples, the region's largest city, a giant splinter of trapezoidal steel towers above the tomato fields. Designed to serve as the gateway to the south, Zaha Hadid's Afragola station was posthumously completed in 2017. But, apart from a trickle of regional trains, it remains largely unused. The station awaits the Napoli-Bari Treno Alta Velocità (tav), a high-speed railway slated to open in 2022. 
Campania's regional government has already invested more than €1bn in digital innovation since 2014, perhaps a factor in Naples' Federico II University attracting the first Apple Developer Academy in Europe the same year. These efforts are beginning to bear fruit: Naples is now ranked third in terms of the number of technology start-ups in Italy, behind only Milan and Rome. Across the wider region, there are 20 per cent more start-ups than in 2019 and four times as many as in 2016.
"Naples is now ranked third in terms of the number of technology start-ups in Italy"
Even the isolated, mountainous region of Basilicata is getting in on the act. "There is opportunity everywhere here, because there is everything to do," says architect 
Andrea Paoletti, from a terrace overlooking Matera, the region's famous cave city. For many years, Matera's underground dwellings (known as sassi) were seen as squalid symbols of southern poverty. In 1993 they received Unesco World Heritage status; in 2019 it was a European Capital of Culture. 
That same year, Paoletti began renovating houses in the nearby town of Grottole, which had more than 600 abandoned houses in its historic centre and only 300 inhabitants. Under a shared initiative with Airbnb, the town now draws flocks of tourists who come to learn how to make the succulent local caciocavallo cheese. 
Basilicata's neighbour to the west, Calabria (the toe of Italy's boot) is the poorest and perhaps most denigrated of southern regions. The road there from Matera is slow, winding through deep, isolated valleys. Sergio Leone shot his spaghetti westerns here due to its resemblance to places such as Arizona and New Mexico.
In Belmonte Calabro, a hilltop town overlooking the crystalline Tyrrhenian Sea, a group of phd students have founded a commune-style hive of learning and activity that hosts workshops, lectures and events throughout the year. "The isolation of the town gives us the space for experimentation: from renovation to education and marketing, we learn by doing," says BelMondo Project co-founder Rita Adamo. Designers, artists and entrepreneurs have come from as far afield as Libano and Canada to join her.
The hinterlands of Basilicata and Calabria are the quintessence of under­development in the Mezzogiorno. Italy will receive €192bn of the EU's coronavirus recovery fund, the largest amount going to any member state. Forty per cent has been pledged to the southern regions, despite their having less than a third of the overall population. It will help to revitalise public services and infrastructure but the work of those like Paoletti and Adamo are already laying the foundations for change.
But to characterise this southern renaissance in purely rural terms would be to ignore the thriving cities, especially in Sicily. That capricious giant, Mount Etna, greets newcomers crossing the Strait of Messina from the mainland. At its foot is Catania, the island's second-largest city (see page 188). Benefiting from high-speed fibre-optics and 5G, a concentration of research and telecommunications firms has earned the area the sobriquet Etna Valley. 
The rich volcanic soil also supports more traditional pursuits. Young Catanian wine-makers are using the proximity of digital innovators to reinvigorate the city's viticulture. Through e-commerce and social media, wine-makers such as Monteleone are blending a distinctly Sicilian product that's winning fans in Japan and the US.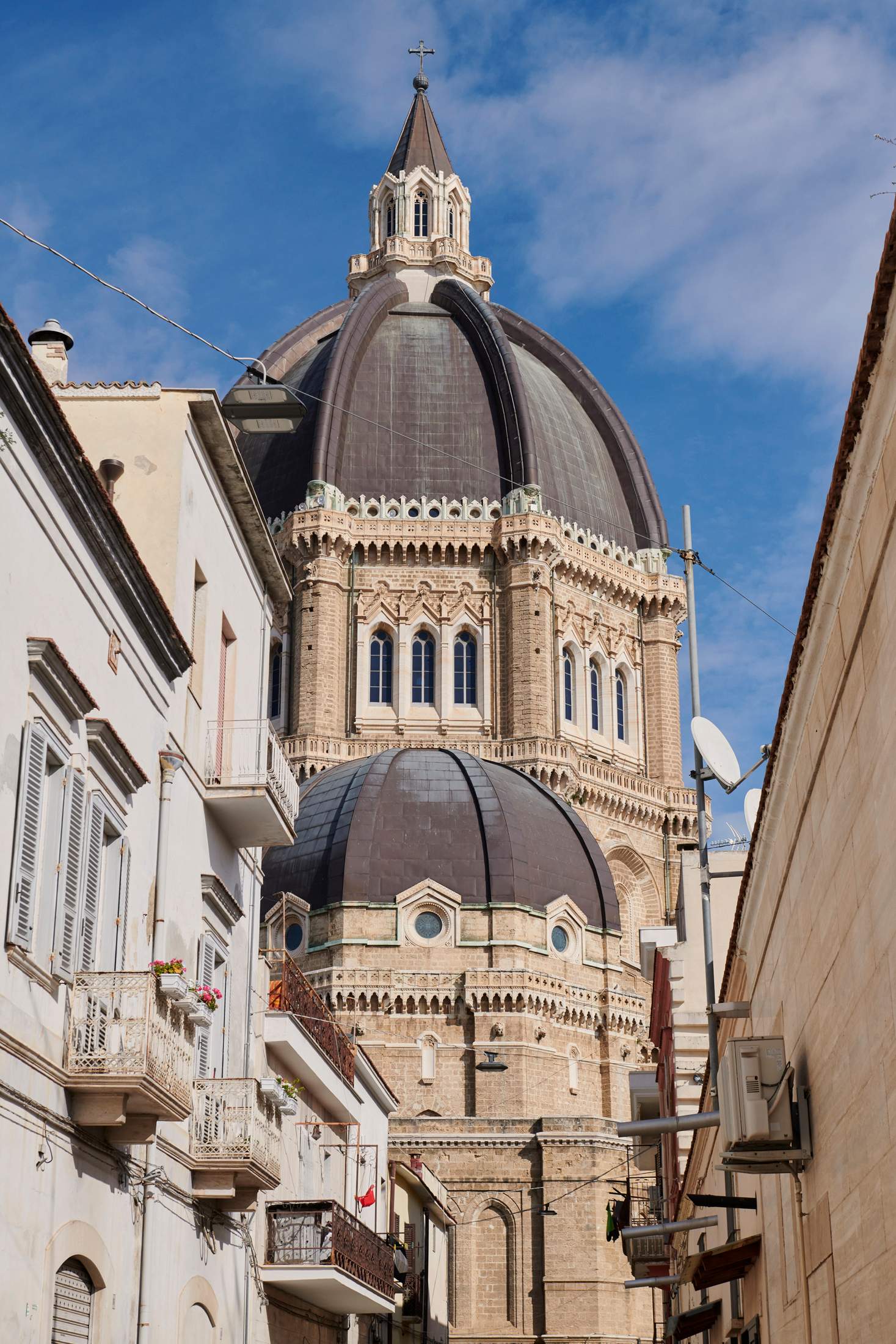 Across the island, Palermo sits in a basin between the mountains and sea. Long beset by crime and crumbling infrastructure, the Sicilian capital is enjoying an entrepreneur- driven revival. Tempted by the grand palazzos, vivacity and rich traditions, incomers have formed new associations, such as Palermo Mediterranea, a community of young business owners, and bolstered older ones such as Addiopizzo (which translates as "goodbye extortion"), a group of local proprietors who refuse to pay the mafia protection money. 
A key figure in this nascent scene is Dario Nepoti, director of Palermo Mediterranea, who returned to his hometown four years ago after studying in Milan. "Palermo is no longer the closed city of the 1980s and 1990s," he tells me, referring to the brutal mafia insurgency that kept tourists and investors well away. "A dynamic ecosystem of entrepreneurs has formed here; it's creating an urban renaissance."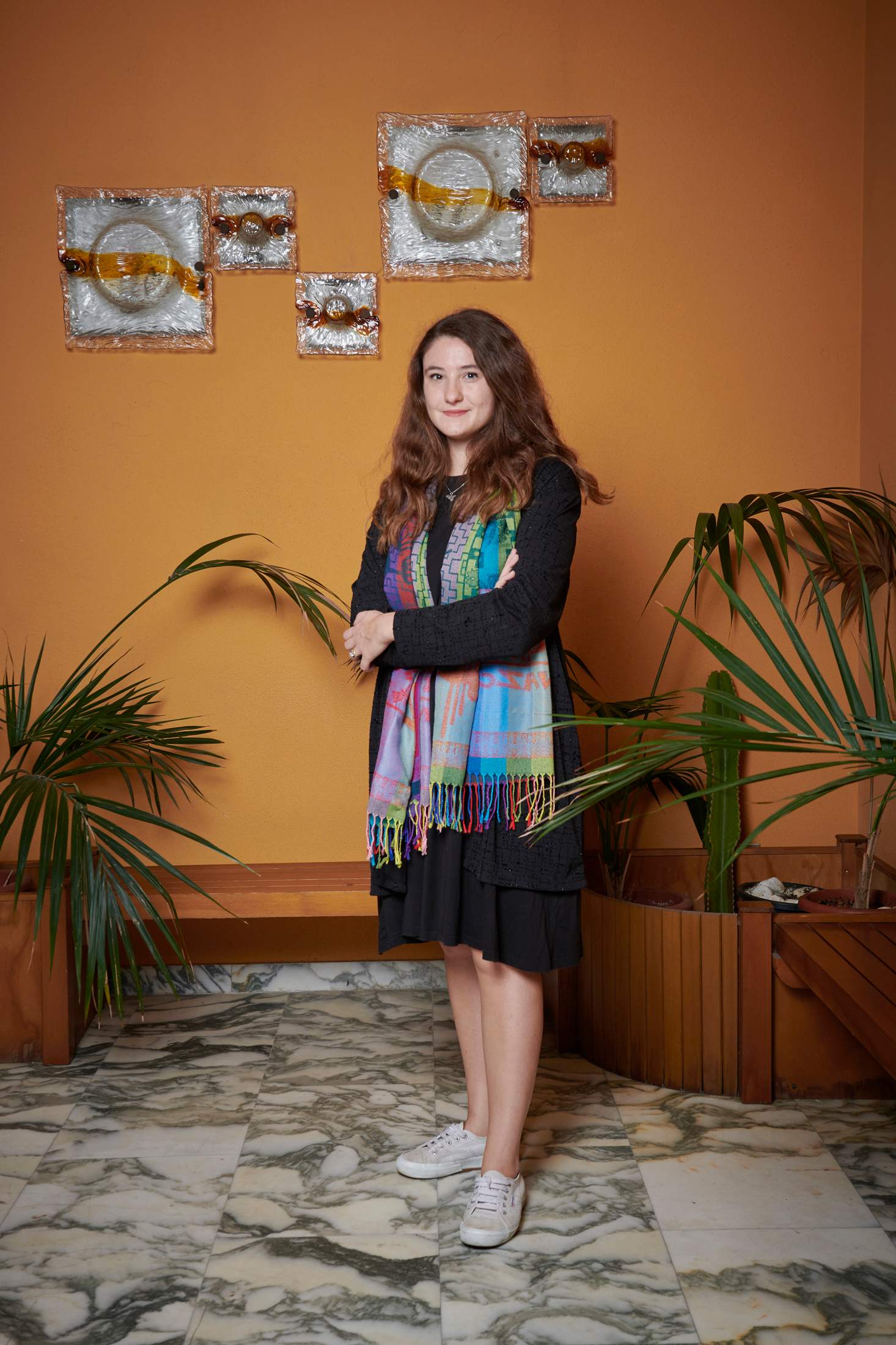 Like Nepoti, Ugo Parodi Giusino was just a child when organised criminals effectively declared war on the Italian state. "Our heritage is hard to shake," he says. Since 2018, Giusino has been busy trying to change perceptions of the city (and reduce the allure of the mafia money men) by investing his cash into burgeoning start-ups. "If everyone accepts the way things are, then no one will change," he says.
Roberta Pellegrino, co-founder of Ludwig, a successful online translation platform, is more pragmatic about the city's future. But for her, advantages such as lower costs, an improved work-life balance and the role of family outweigh the negatives. "Palermo is a city of great personality," she says. "This makes us stand out." In a month's time, Pellegrino will give birth for the first time. She is hopeful that her child will reap the rewards of her efforts, and those of other young Palermitanos.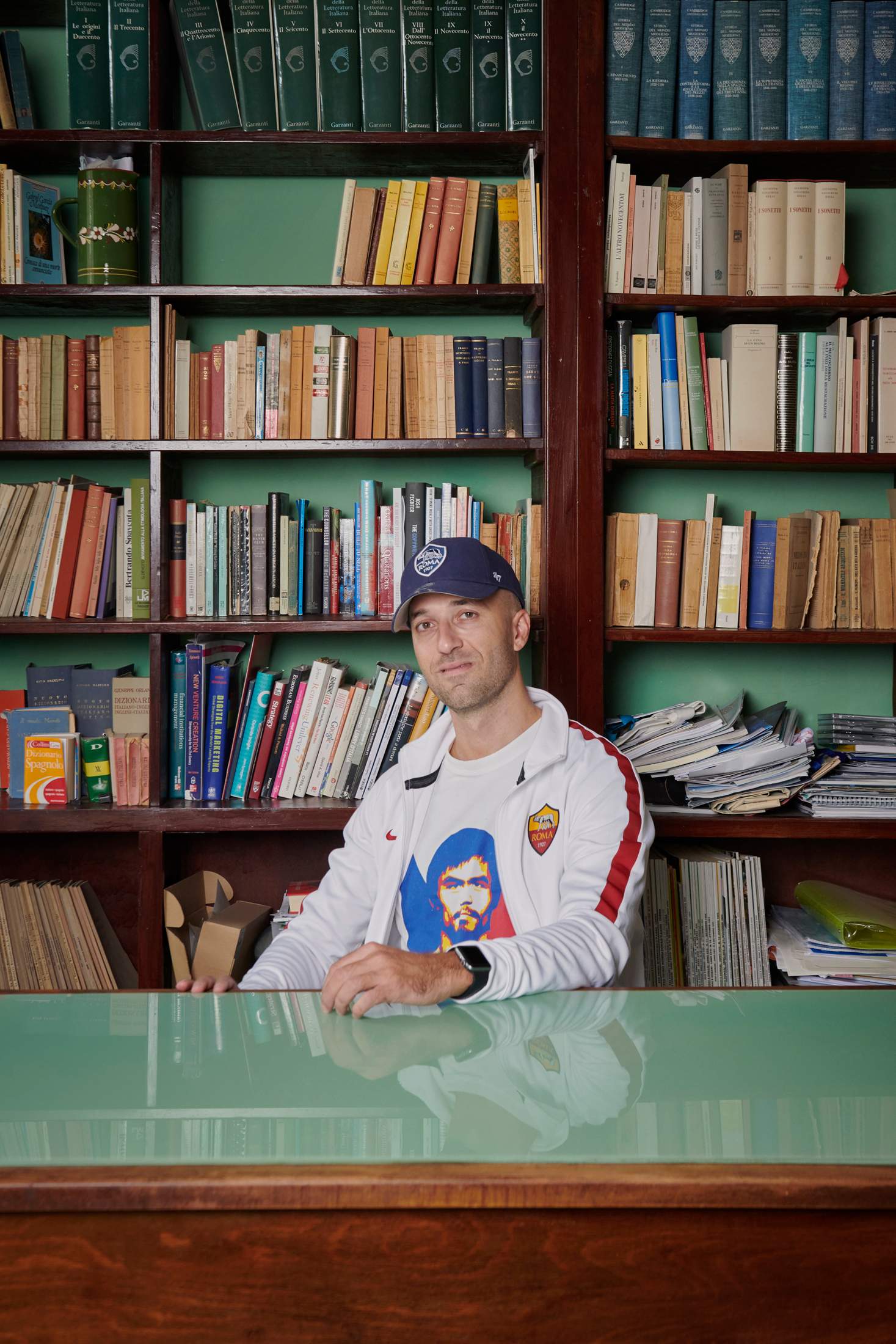 In Belpiede's library in Puglia, one book catches my eye: Giuseppe di Lampedusa's The Leopard is a peerless evocation of southern Italy as it was propelled violently into the modern world. "For over 25 centuries," Lampedusa wrote, "Sicily has been bearing the weight of superb and heterogeneous civilisations, all from outside, none made by ourselves, none that we could call our own." 
Were he alive today, he might observe that Palermo, and the rest of the Mezzogiorno, is slowly waking to the superb and heterogeneous jewels it possesses: the alluring beauty of its cities, the sea, the climate and, of course, the intelligence and ambition of its people.
comment
Time to take your Meds
by Mary Fitzgerald
It's hard to think of a more storied body of water than the Mediterranean. Since ancient times, empires and civilisations have risen and fallen around this shimmering sea that links Europe, Africa and the Middle East. People, goods and ideas have traversed it for millennia. In modern times, the notion of a Mediterranean lifestyle fires the world's imagination, inspiring writers, film-makers and healthy-eating regimes.
Now various factors signal a new era for the Med. It is becoming a more acutely geopolitical space, with Russia taking advantage of wars in Syria and Libya to embed itself just south of Europe, China eyeing opportunities in ports such as Piraeus, and Turkey flexing its military muscle. Against this backdrop, initiatives such as the EU Med group, an alliance of member states in the area, which welcomed Croatia and Slovenia in 2021, are gaining momentum.
Then there's the emergence of forward-thinking mayors in cities such as Athens, Marseille and Palermo, who view co-operation with their regional counterparts as key to tackling shared challenges, from climate change to migration. And while Europe's southern belt was knocked sideways early on by coronavirus, it is now catching the attention of those seeking a sunnier perch after the life changes made possible by pandemic-induced remote working.
"Palermo is a city of great personality. This makes us stand out"
Many Parisians are moving to Marseille, lured by its low rents and creative energy, the same elements that have drawn newcomers to Athens and Palermo. Some talk of the region's potential in a more interconnected world, particularly given its proximity to Africa. Others appreciate a way of life with more intergenerational mixing and a sense of community often missing elsewhere.
It's easy to romanticise the Mediter­ranean lifestyle but the region is being tested by a multitude of challenges, ranging from soaring temperatures and wildfires to migrant flows from the south. That's not likely to change any time soon. To overcome them, it'll have to tap its historically rich human resources.
Mary Fitzgerald is a writer based in Marseille.