Coastal outposts / Catania
Volcanic activity
At the foot of Mount Etna, the once-overlooked Sicilian port of Catania has undergone a striking modern transformation. As its increasingly confident youthful population bring their influence to bear, the city's now vibrant streets remain abuzz – both day and night.
A city splayed between the bright expanse of the Mediterranean and the fiery peak of Europe's most active volcano, Catania's natural beauty has much to offer. Its built environment is no less beautiful, though, as ash-coloured buildings made from Mount Etna's tuff stone have been embellished by centuries of decoration, from curlicues to gargoyles. Although organised crime haunted Catania for decades, things have now vastly improved, says Marianna Nociforo, an architect who founded Scandinavian-inspired Habitat Hotel with her husband. Politicians have stamped down on crime, renovated piazzas and added many more streetlights.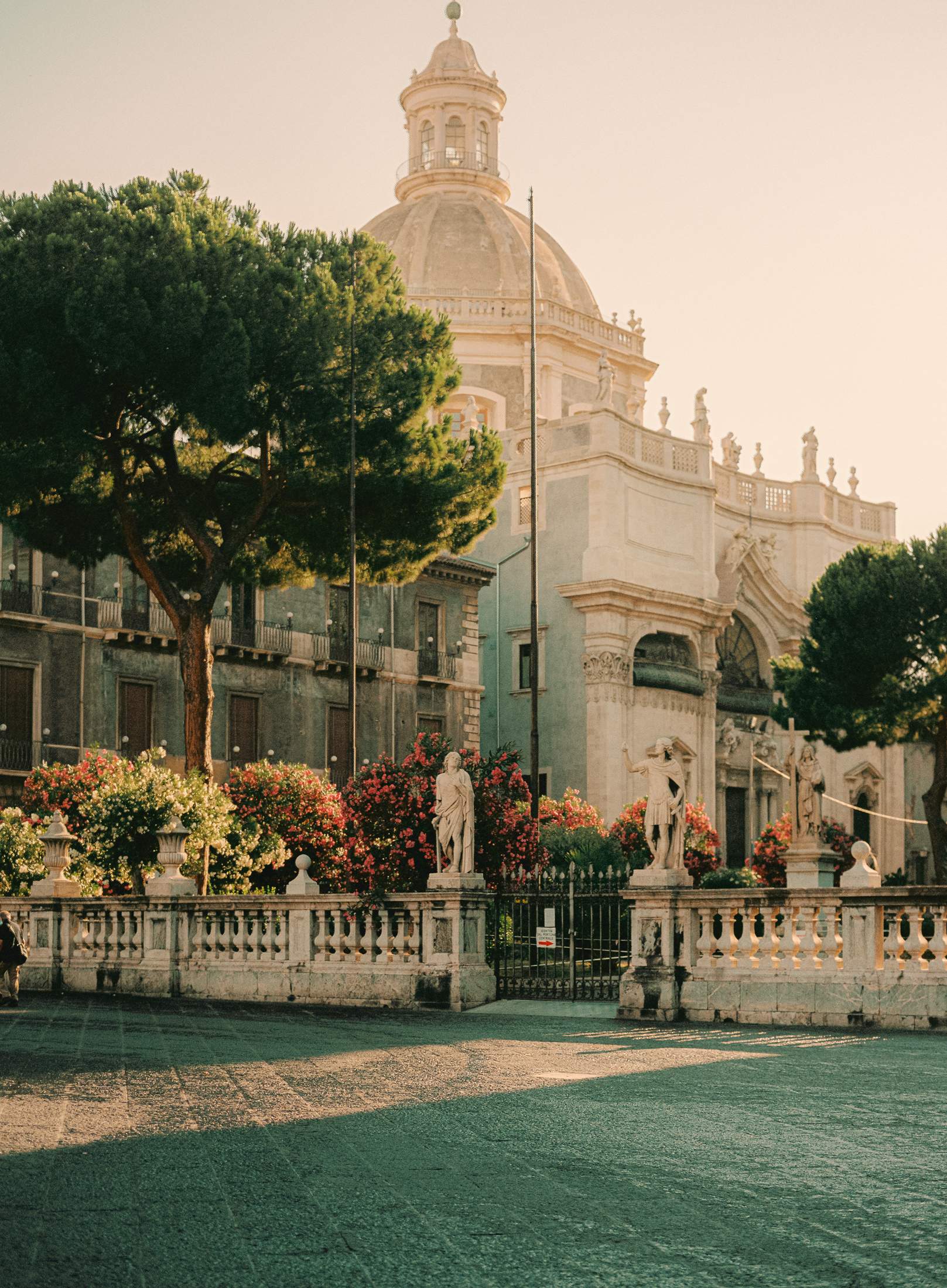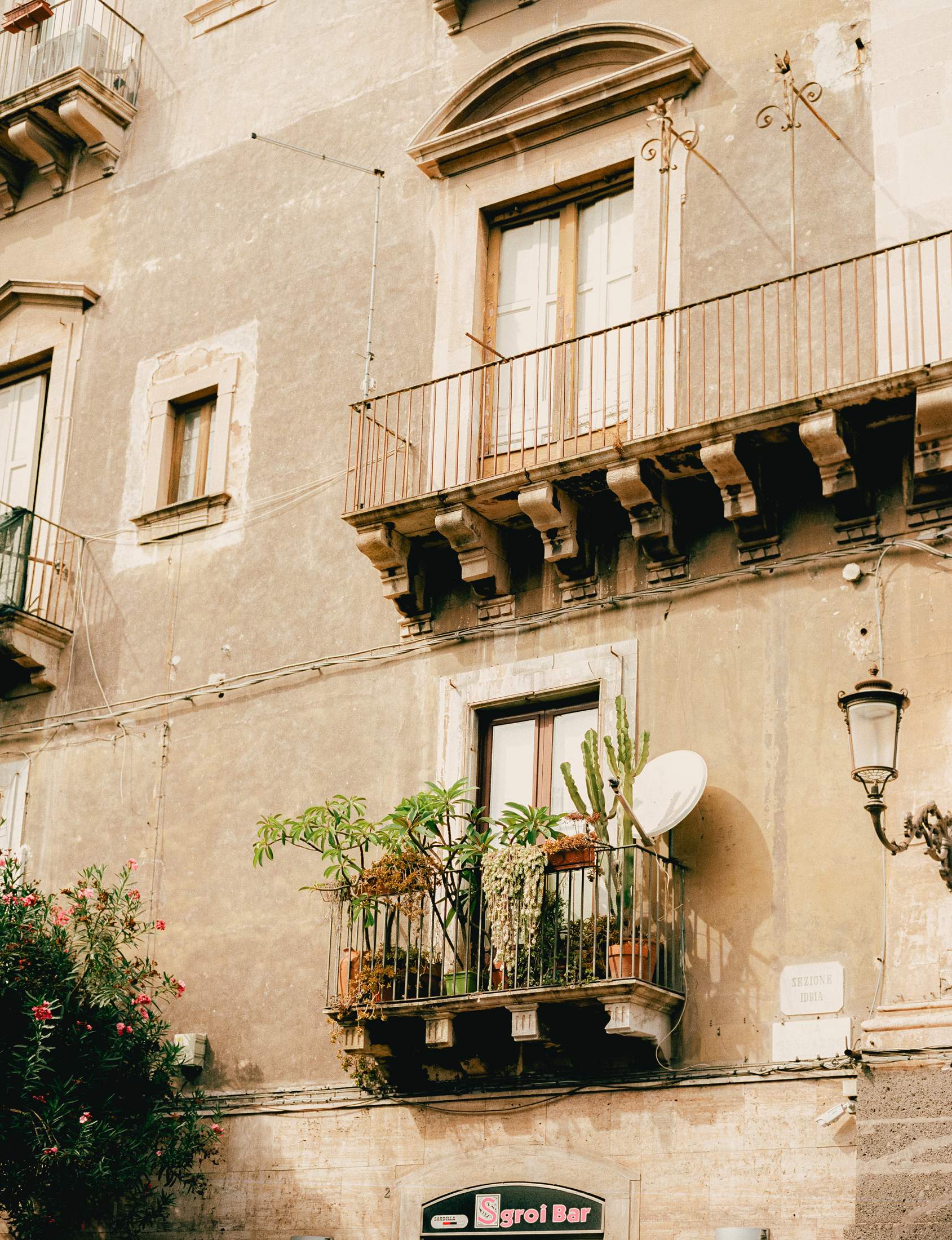 Sicily's second city is home to the island's oldest university, dating back to 1434, and education still influences the rhythms of life here. The population of 300,000 swells by a further 40,000 in term time and means that nights out have a tendency to be rather spirited too. While it was once a stopover on the way to Taormina and Syracuse, Catania has increasingly become a destination in its own right.
"After years in the dark, Catania is alive again, and the nights here have been repopulated," says Nociforo. Her 17-room Habitat Hotel sits along an avenue near the 19th-century Teatro Massimo Bellini. A wide pedestrian walkway now winds through the area, after a revamp 15 years ago that came complete with benches and potted trees: this project – and others like it – symbolise a growing pride and investment in the city, though talk to any local and you'll hear that more could be done about rubbish collection and flood protection.
This December, Habitat is launching a new restaurant in its neighbouring 19th-century residence, with chef Bianca Celano in the kitchen and a menu of Sicilian ingredients, long-lost recipes and homemade fare. "After this lockdown period, we wanted to work on a project oriented towards the human experience," says Nociforo.
And that joyful interaction is back in full swing in Catania, where formerly shuttered streets – via Gemmellaro, via Santa Filomena, via Penninello – have a carnival feel on weekends. The Uzeta Bistrò Siciliano, which opened in 2016, is headed by Francesco Distefano, a self-trained chef who had travelled the world teaching his island's cuisine. He returned home to help others to "appreciate a Sicilian kitchen but seen from a younger point of view".
New shops have also been opening with a similar mission to both honour and update Sicilian culture. Antica Libreria stocks rare volumes dating as far back as the first printing presses and specialises in first editions from Sicilian authors, antique books about the island and old maps. There is a craft revival too.
At Bottega Frigeri, which opened recently in an art nouveau palazzo, traditional ceramic vases are handmade in contemporary colours. "Young people today don't want to just work in their family's businesses any more, they want to realise their own ideas," says 21-year-old Giuseppe Amore, one of the shop's founders.
"Young people today don't want to just work in their family's businesses any more, they want to realise their own ideas"
"So many beautiful projects have been born here in recent years," says Diego Vespa, a nightclub impresario who opened Rix in 2016 with natural wine from nearby Etna and small plates for sharing. He tells us that he plans to transform the restaurant's neighbouring workshop into an art gallery next year. The city and its culture have been reinvigorated not just by visitors, he insists, but also by a large tide of young people returning home. This is obvious when you walk along the alleyways of the Pescheria, a once scruffy market that's now home to smart restaurant stalls such as the Anguilla Food Club and Vuciata.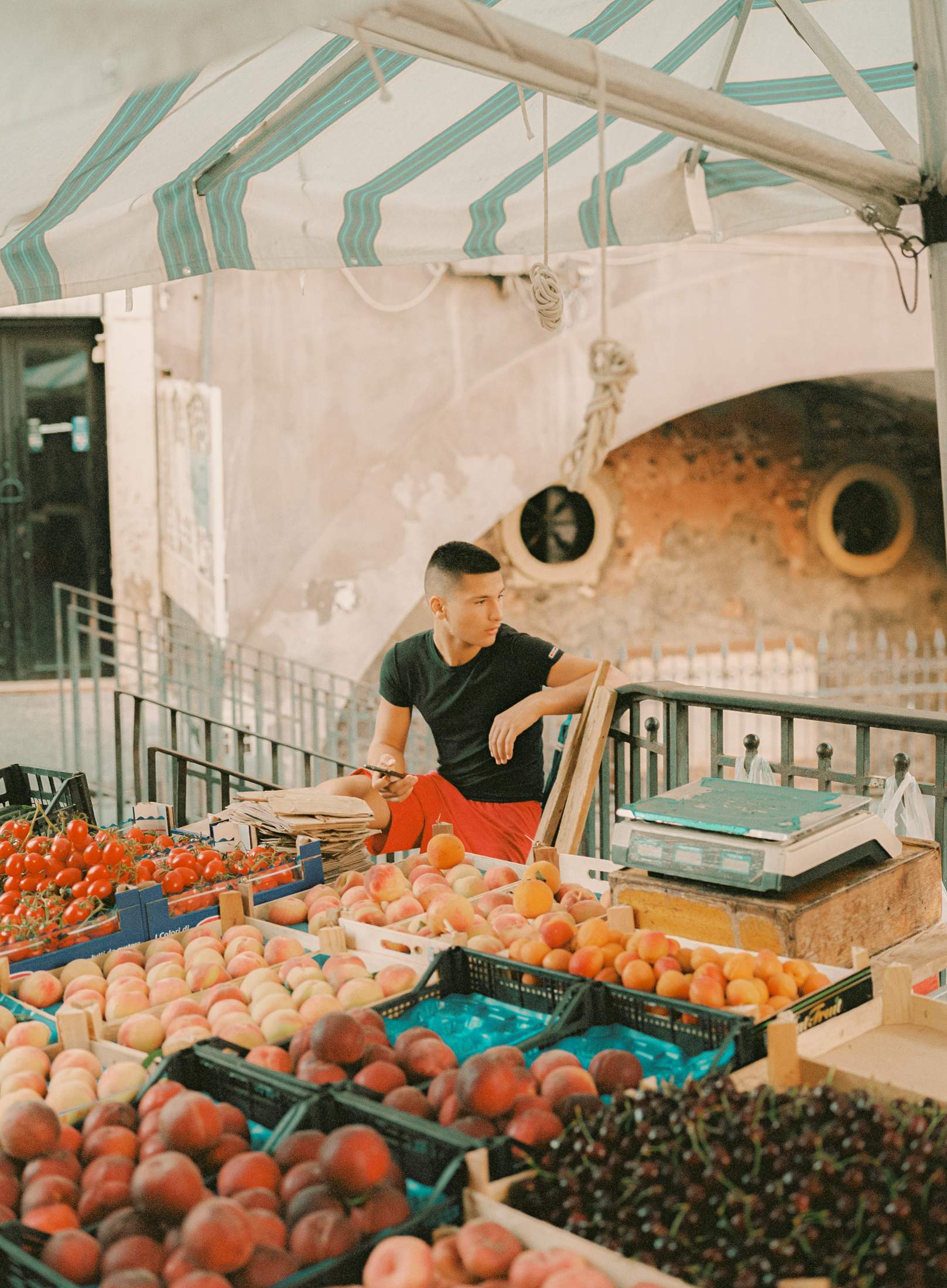 The Asmundo di Gisira Hotel, which also lies on the Pescheria's narrow streets, is a perfect example of how things have changed. Dentist Umberto Gulisano bought the tumbledown 17th-century palazzo in 2004 and spent 13 painstaking years rebuilding it with modern interiors, balconied bedrooms filled with artworks and a spa. "It's not a hotel really; it's a gallery with room and board," he says.
From the Asmundo di Gisira's top-floor terrace, there are views over Catania's terracotta rooftops that reach over the glassy sea and towards Mount Etna smoking in the distance. "There was so much desire to do something with our beautiful city after we had emerged from a period of delinquency," says Gulisano. "Today every one of us is like a single drop of rain – but together we can form a river."