Essays / Global
Thoughts that count
As the world starts to find its rhythm once again, we asked five writers to take the pulse of their fields of expertise. Here are their musings on how the Taiwanese take it all in their stride, why fashion nostalgia's not all it's cracked up to be, and what's next for politics from Paris to the Philippines.
Cooking up a storm as life goes on. Although international news outlets depict a country in constant struggle, Taiwan's people tell a rather different story – one of food, family and simple daily pleasures.
---
At least once a week, weather-permitting, my husband and I will drive to our small plot of land in the mountains, not far from our apartment in Taipei, where we're growing a subtropical garden. It's chilli and hibiscus season right now, so my husband has been fermenting ghost peppers into hot sauce and packing jars full of hibiscus jam. I split my time between weeding and cooking with whatever we can harvest.
Even when we get back to the city, we live rather simple lives, staying home most nights and cooking. Our dose of high-octane drama comes every now and then, when I glance at the international headlines. On foreign television, Taiwan looks like a strange, alternative reality in which Chinese warplanes buzz overhead in record numbers and the People's Liberation Army are champing at the bit to invade our island idyll. 
Apparently tensions between Taiwan and China are at a historic high. But there's a gaping disconnect between real life on this island and the perception from afar. While we are conscious of the news and the facts on the ground, it doesn't worry us as much as it does our loved ones in the US and Europe, who send messages of genuine concern for our safety. To them, we are standing on the precipice of a third world war with thousands of missiles pointing at our heads. They don't picture us kneeling down with our hands in the soil, tending crops. 
A recent survey by the Brookings Institution found that although people in Taiwan are aware of the threat of war and worried about the possibility of it, "the majority do not think it's time to panic" and "few Taiwanese people believe [that conflict] is imminent or inevitable".
In fact, life has gone on as normal. If anything there has been a buzz of excitement lately as the coronavirus clouds clear and outside temperatures become better suited to long walks along the river or dips at the beach after a long summer in confinement. The thing people forget about the Taiwanese is that we're a resilient bunch who have faced down a long history of threats, tensions and regime change. My great-grandparents were born during the Japanese colonial period and witnessed bombs being dropped on their town by US-allied forces. My grandmother was a young single mother of five when the exiled commander of the Chinese Nationalist Party, Chiang Kai-shek, arrived on Taiwanese shores with hundreds of thousands of troops and carried out waves of mass violence against the native population. And my parents grew up in a period of strict martial law and witnessed Taiwan's shaky transition into a democracy.
But if you ask any of them about their lives, they'll bombard you with fond memories of friends, family and their favourite restaurants as children. There's a selective amnesia when it comes to Taiwan's recent history and, for the first time in my life, I understand why. For me, for us, for our generation, the political drama between China and Taiwan is a perennial side effect of living in Taiwan and we've just become accustomed to tuning it out. For better or worse, most people here just don't think about the looming threat of war on a regular basis, if at all.
The other month, while we were making steamed rice dumplings bundled up in bright, green bamboo leaves, I asked my grandmother what it was like when martial law was enacted here in 1949. "I don't know or remember," she said, without glancing up. "I was too busy living my life." Things could well be heating up in Taiwan but in our household that will mostly be thanks to the homemade hot sauce.
About the writer: Taipei-based Wei is an American-Taiwanese writer who contributes to monocle and Monocle 24. She is writing a cookbook about Taiwanese food called Made in Taiwan, to be published by Simon Element. Her favourite ingredient is white sesame oil.
---
2.


Annabelle Chapman on ...
A big year for France. As the country takes its place at the head of the EU Council, President Macron is being tested both by overseas allies and the internal electorate. But there is cause for optimism if he rises to the challenge.
---
During a recent visit to Les Philosophes restaurant in Paris's Le Marais neighbourhood, I dined beside a couple from Ireland who were celebrating their first trip to the French capital, just like generations of lovers before them. Café terraces are buzzing again as friends clink glasses, colleagues catch up with one another and tourists navigate the wine list. Cultural life is back in style, be it Paris Fashion Week or theatre performances, while cycling is more popular than ever: streets are peppered with smart blue electric bikes that residents can hire from the city transport authority.  
But food and frivolity aside, the year ahead is a big one for France. At home and internationally, 2022 will set the tone for years to come. First up is the presidency of the Council of the European Union, which France takes over on 1 January. The six-month presidency, which rotates between the bloc's 27 member states, is an opportunity to shape Europe according to a given country's vision. Paris has picked "recovery, power, belonging" as its keywords – a nod to the situation after the pandemic and to France's own ambitions.
Change is afoot in Europe because of Brexit and the departure of Angela Merkel after 16 years as chancellor of Germany. Over the years, she and Macron – frequently photographed in tête-à-tête conversation – became the symbol of the Franco-German tandem at the very heart of the EU, with her maternal image contrasting with his modern edge. While the new government in Berlin finds its feet, Macron, leader of the EU's second-largest economy after Germany, has the opportunity to step into the space left by Merkel on the European stage, at least temporarily.
Gallic calls for the EU's "strategic autonomy" – the ability to use its military assets independently from other powers – are likely to grow louder. Macron champions this policy and France's pride is still wounded by Australia's decision to pull out of a €57bn submarine deal this autumn in favour of the so-called "Aukus alliance" with the US and UK. The government was furious that two of its closest allies had been negotiating behind its back and foreign minister Jean-Yves le Drian had harsh words for the Biden administration. 
However, Macron's biggest personal challenge of 2022 will be at home as he seeks re-election for a second five-year term in April. In 2017 he swept to power at the age of 39 at the head of the centrist En Marche! party, beating more established candidates. Despite the pandemic's economic impact, he remains relatively popular: 38 per cent of French people were satisfied with him in September 2021, a better rating than his predecessors François Hollande and Nicolas Sarkozy enjoyed at the same point of their respective presidencies. Polls suggest that the election could be settled in a second-round runoff between Macron and nationalist leader Marine Le Pen, in a repeat of 2017. There are wild cards, however, such as far-right TV pundit Eric Zemmour, whose eerie-looking posters are dotted about town and who is polling close behind Le Pen.
Although the presidential race dominates the news, France is looking further ahead. Next up is the 2024 Olympic Games in Paris, which will be the biggest event ever organised in France. In addition to hosting the world's best athletes, the government has pledged to build 5,000 new sports facilities around the country. Longer-term, the newly announced €30bn "France 2030" investment plan aims to bolster the country's industrial competitiveness and technological prowess in areas from energy to aviation. Its objectives include decarbonising industry, producing the country's first low-carbon plane, investing in sustainable and traceable food, and developing biomedicine for treating cancer and chronic illnesses – as well as restoring France's position as a leading creator of cultural content. "We must rebuild the framework for productive independence for France and Europe," said Macron, presenting the plan in October. 
This might seem as though France has a lot on its plate but La République is hardly a country to downplay ambition and its young leader still has a very hearty appetite.
About the writer: Luxembourg-born writer Chapman started her career as Poland correspondent for monocle and The Economist. Since then, she has pivoted back to her Francophone roots and will be spending a lot more time in Paris in 2022.
---
Oops, they did it again. The fashion industry's nostalgia for early-2000s style was all-too prevalent at recent runway shows. Thankfully there were enough labels displaying bright ideas to provide a little forward momentum.
---
In early autumn 2021, the US legal system and the international fashion industry shared an unusual fixation: Britney Spears. After years of wrangling, a Los Angeles judge suspended the financial control that Spears's father had over her, effectively enabling the singer to move on from her past. Meanwhile, numerous fashion designers were asking the public to relive her past – well, at least her looks. Welcome to the future of fashion. It might seem familiar.
In New York, London, Paris and especially Milan, versions of the early-2000s style of dress, popularised by the likes of Spears and Christina Aguilera, were on many of the spring 2022 runways. The first of the fashion months to be mostly attended in-person since the pandemic began turned out to be intimate in all kinds of ways: there were low-rise trousers, high-rise underwear, bra tops, cutouts, cropped jackets, micro hemlines and lots of flesh on show. Some approaches to the trend were original – Miu Miu showed shrunken "office wear" that was mostly nsfw – while others were remarkably literal: the Blumarine collection looked as though it was borrowed from the wardrobe department of early-2000s reality show The Simple Life. The fact that the fashion business has weathered a global pandemic only to anoint Paris Hilton as a style icon should make consumers question whether they want to buy into the industry's ideas next spring. 
In general, those ideas stem from 18 months of pent-up desire but this is hardly the first time that sex has been a big theme in fashion. The shocking thing wasn't the amount of skin on display but the way that so much of it was shown through the prism of well-worn ideas: y2k; the Regency period (Bridgerton-inspired corsets and bustiers); and the bygone days of last summer, specifically the crop tops that were popular in many US cities once the mercury rose. 
To put it all into perspective, an exhibition of French designer Thierry Mugler's work opened during Paris Fashion Week. People still talk about his 1980s clothes and those of Tunisian Azzedine Alaïa not because they were sexy, which they were, but because they were original. Whether the recent round of body-conscious collections will live on in the memory like that of these designers remains to be seen.
It's worth asking why the collections weren't more exciting. Part of it seems to be young designers suffering from early-onset nostalgia: several said that they had been inspired by their teens. Others might have been thinking more about shows than clothes: while many collections lacked new ideas, there were numerous reimaginings of how to present them, from entertaining pseudo TV programmes (Telfar) and awards shows (Balenciaga) to the simple yet radical idea of showing high fashion on the high street: Valentino used Rue Depetit-Thouars as its runway; Chloé staged its show by the Seine. 
Those public events reflected how hungry people are to be out. They also want to stand out, and some of the season's best clothes addressed that need through print and colour. Marni mixed stripes with floral prints in a way that felt modern. High-wattage pinks, yellows, greens and oranges were everywhere from Marques' Almeida to Dior and Chloé, in flowing maxi dresses, mod-flavoured minis, trench coats and more; pieces that are optimistic and forward-thinking. If we see more of them on the streets next spring and fewer y2k throwbacks, then this decade might yet avoid becoming the Boring Twenties.
About the writer: New York-based Anderson is a regular contributor to monocle and has written for titles as varied as Elle and Kerrang!. Also an experienced creative director, he has led multi-platform campaigns for several premium fashion and lifestyle brands.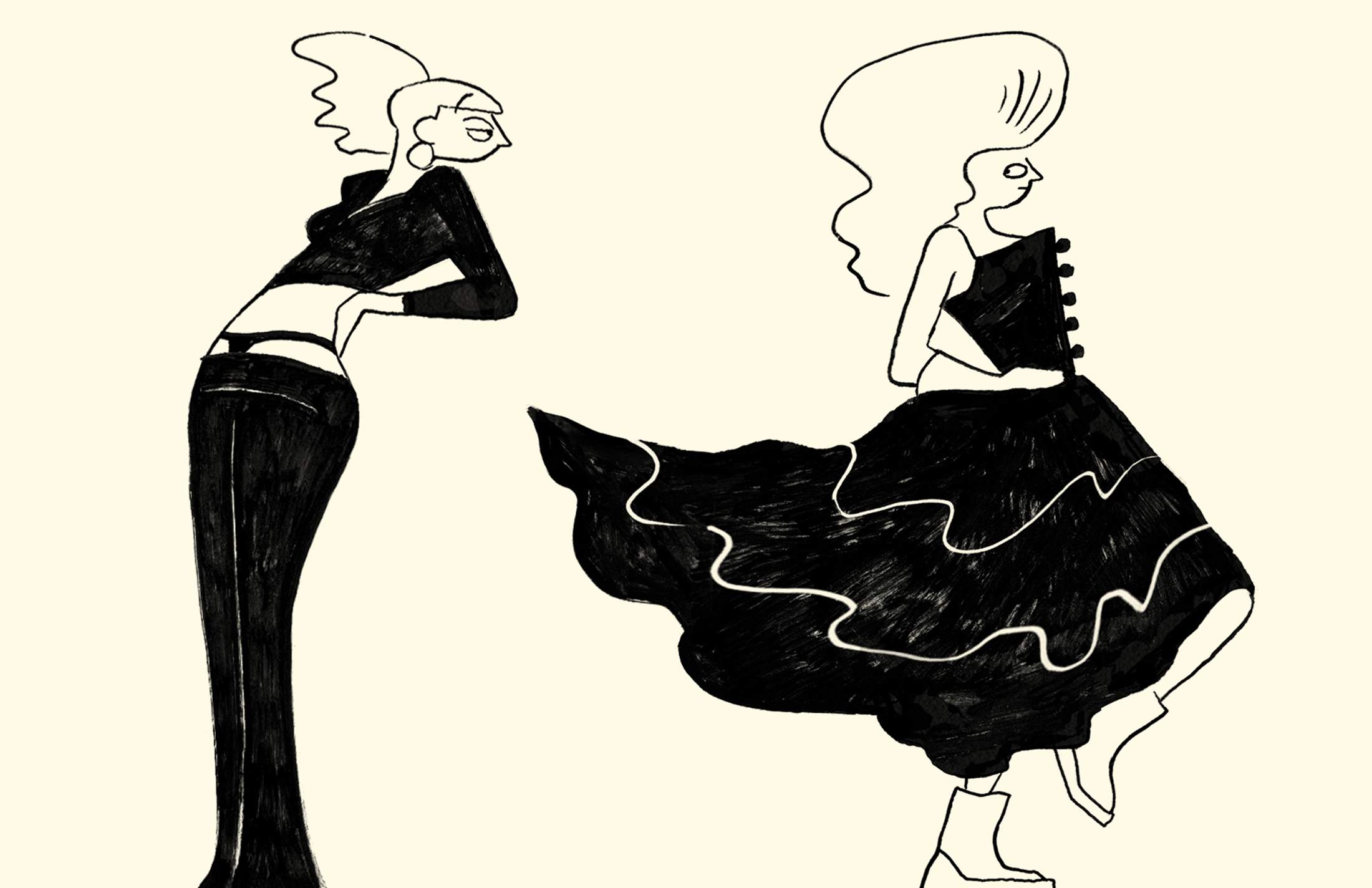 ---
4.


Richard Heydarian on ...
Life after Duterte. As the tenure of the Philippines' controversial president comes to an end, all eyes are on his potential successors. But will the public choose retribution, level-headed pragmatism or business as usual?
---
Filipino president Rodrigo Duterte has run Asia's oldest democracy like a personal fiefdom. But by all indications, this tragic chapter might soon draw to a close. The current constitution, drafted after the collapse of the Ferdinand Marcos dictatorship, only allows presidents a single, six-year term in office. 
As voters prepare to choose from Duterte's potential successors in next May's presidential elections, the leading candidates are advocating either for continuity, centrism or a crusade against authoritarianism. The outcome of this circus-like race will determine the fate of Filipino democracy as well as the country's relationship with the world.
An early favourite is no less than the scion of the former Marcos dictatorship, Ferdinand "Bongbong" Marcos Jr. The soft-spoken Marcos has presented himself as the candidate of continuity: a Duterte ally who will pursue the incumbent's key policies, albeit in a more coherent fashion. Leveraging massive resources, nationwide networks and growing authoritarian nostalgia, Marcos is pushing for a unified ticket, with Sara Duterte as a potential vice-presidential candidate. Amid spats with her father, who pushed for a longtime aide to succeed him, she missed the initial deadline to file for candidacy for the top office. Still, she has the option of joining the race as a "substitute" candidate either as president or vice-president. Should the houses of Marcos and Duterte join forces, they will be formidable. As well as shielding the incumbent from potential prosecution by the International Criminal Court over his widespread human-rights violations, they will also hope to maintain relations with China.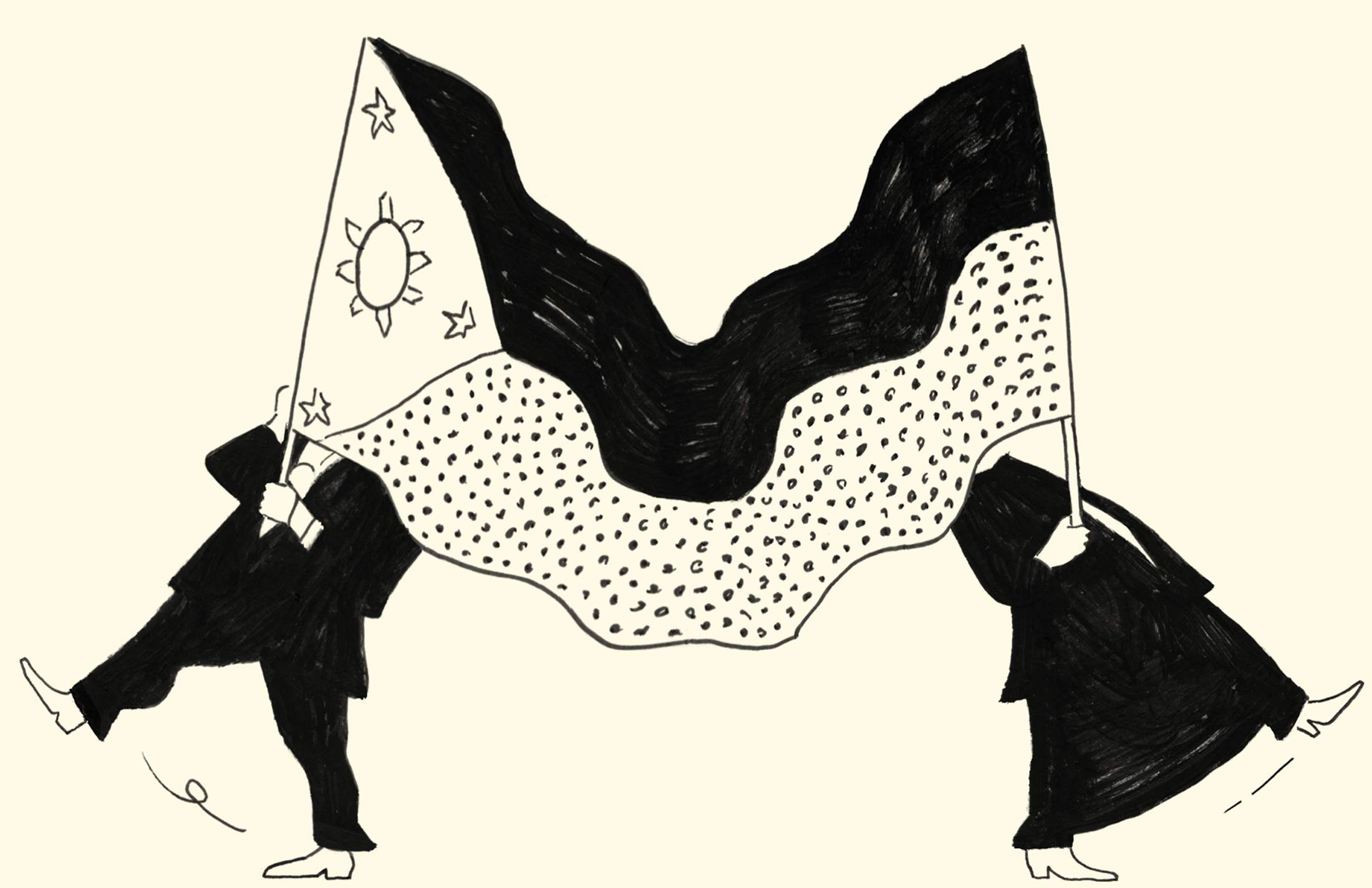 Meanwhile, the youthful and charismatic mayor of Manila, Francisco "Isko" Moreno Domagoso, has presented himself as a Macron-style centrist, who aims to end political polarisation in favour of competent solutions-based governance. Moreno has signalled a pragmatic approach to foreign policy. 
Current vice-president Leni Robredo, the de facto leader of the opposition, represents the crusader candidate, who has vowed to end "old, rotten politics" by holding both Marcoses and Dutertes accountable. Although she has trailed in recent polls, Robredo is entering the 2022 elections in a far better position than in 2016, when she pulled off a surprise victory against the embittered Bongbong Marcos for the second-highest office in the land. Should Robredo repeat her electoral coup, she is likely to oversee a more strident policy against China in favour of revitalised strategic and defence ties with the West, especially the US. 
As for former boxer-turned-senator Emmanuel "Manny" Pacquiao, he is the ultimate dark horse in this race. In recent months, the former staunch Duterte ally has turned into one of the fiercest critics of the incumbent. He is combining an anti-corruption stance with a more centrist focus on poverty alleviation, economic recovery and the pursuit of stable ties with both the US and China. 
For now, Marcos seems to be the candidate to beat, so opposition forces will have to rally behind the most formidable alternative challenger. But whoever becomes Duterte's successor will inherit a slew of crises. In the latest Nikkei Asia Covid-19 Recovery Index, the Philippines ended up at the bottom in rankings for vaccination rollout, coronavirus infection containment and overall socioeconomic mobility amid successive lockdowns, which triggered one of the world's deepest recessions. 
Above all else, the winning candidate, be they continuity, centrist or crusader, will have to unify a deeply polarised nation. That might be the toughest challenge of them all.
About the writer: Academic and writer Heydarian is currently an associate professor of politics at the Polytechnic University of the Philippines. He is author of, among other titles, The Rise of Duterte: A Populist Revolt Against Elite Democracy (Palgrave, 2017).
---
5.


Christopher Lord on ...
The power of the studio. In the thick of the pandemic, news programmes across the world have had to rely on guests to dial in from home. But the age of grainy webcam feeds has passed. It's time to get back on set.
---
As our cities speed ahead, a lot of the news being produced by our global broadcasters still looks to be stuck in lockdown: blocky, badly lit and staring up the nostrils of an important commentator, who is sat at home talking all-too casually into a laptop. Media brands need to ditch the blurry backgrounds in 2022 and get guests, as well as staff, back in the studio. It might take some cajoling but there are tried and trusted reasons for doing so. 
Having worked for a news network, I know that getting an interview "in quality" can be tricky. A reluctant guest is usually more amenable to being interrogated in their spare room than having to dash across town and into the glare of the studio. Yet the art of the interview requires this bit of drama. It needs people physically coming together in a room to talk. In the context of a studio, we the viewers are reassured that our expert guests have brought their best selves.
The same is true for radio, that most intimate of mediums. Nothing scuppers flow like a technical hitch, such as when lines are cut, start pinging and bonging or, even worse, make that frightful whooshing sound as a Facetime call blasts the voice at the other end of a dodgy internet connection into a vacuum of dead air. 

Outside the Anglosphere, there can still be found a slightly awkward but reverent formality to the dissemination of news. After a recent trip to the Gulf, a colleague remarked at the refreshing difference in presentation on the likes of Dubai's Al Arabiya, on which everyone gets their time under the lights, however brief. News in that part of the world is no stranger to a fiery on-air row; it's just that everyone gets dressed up for the occasion.
Broadcast editors, wherever they are, say that on-air debate should offer the audience more light than heat. But where there is cause for an almighty ding-dong, all the better that it happens in person, where a good anchor is on hand to keep things civil between sparring guests who know each other's names and can see the whites of each other's eyes. 
Naturally there will always be exceptions for breaking news stories. In pursuit of the "good get", the message always wins out over the medium. But, where it can, broadcast should live up to its founding principle of bringing people together. 
There are few moments as stirring as being in a studio in those final seconds before a live broadcast: when the gallery of editors and technicians falls silent, when the anchors brace for the hourly pips and the guests in the green room steel themselves for their moment at the microphone. When everyone, together, takes a deep breath. 
About the writer: Lord is monocle's incoming Americas editor and former Istanbul bureau chief. Before returning to head up the Los Angeles bureau, Lord produced and edited daily news shows at the bbc, including the flagship Today programme on bbc Radio 4.