The Monocle Small Cities Index / Global
Small is beautiful
Size isn't everything: what matters is the quality of life, opportunities and experiences that a city can provide. Our third annual index of the most welcoming, vibrant small cities around the world presents the best compact urban environments that do it all.
Time for a sea change? With many people realising that they can live a full and productive life outside of the world's larger metropolises, 2022 might just be the year of the small city. The benefits of downsizing your home city include a more cost-effective lifestyle, the chance to have a bigger back garden and the simple excitement and invigoration of discovering a new environment.
After two successful editions of our annual Small Cities Index, we have decided to shake up the format this time. Modifying our metrics, we have leaned towards destinations that do it all. Having learned what it's like to lose the luxury of travel during the pandemic, we have chosen to champion cities that you don't need to leave for anything other than perhaps a holiday. Our ranking highlights self-sufficient places with industries and populations that possess a global outlook.
While beautiful, these cities are not simply nice spots to perch yourself in front of a computer screen and do business digitally. These are locations with inspiring communities and cultures that you'll want to be a part of. So sit back and imagine your new life, whether it's sipping espressos over Alpine views or riding post-work waves with a handsome cast of Spanish surfers. 
---
1. 
Bolzano, Italy
photographer: Andrea Pugiotto
Italy's northern autonomous province of South Tyrol is nicknamed "L'Isola Felice" ("The Happy Island"). The name begs no explanation when you're taking in the central square of its capital on a sunny afternoon. On Piazza Walther in Bolzano, well-dressed bolzanini or Bozner (many of the city's residents are fluent in both Italian and German) soak up the golden hour with a spritz in hand, enjoying the view of the verdant Dolomites that rise up behind pastel-hued buildings. This city of about 108,000 inhabitants repeatedly takes the top spot in Italy for employment rates, average income and life expectancy – and for the first time this year, monocle's Small Cities Index too.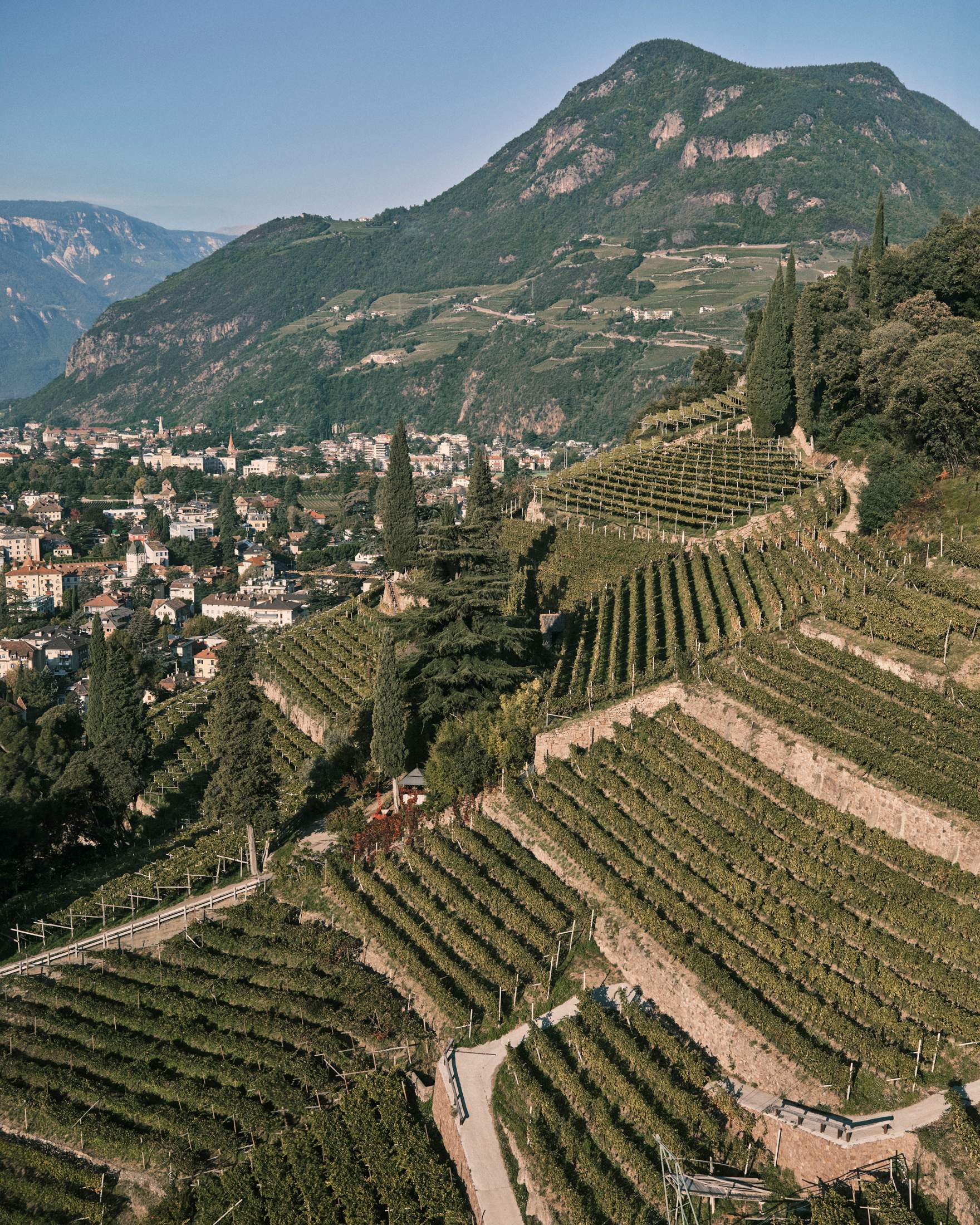 Bolzano, which was part of Austria until 1919, strikes a balance between Germanic efficiency and the Italian pace of life. After starting the day with an espresso al banco while leafing through one of the area's dailies, Alto Adige or Dolomiten, you'll find it easy to get to the office on one of the city's punctual electric buses or, as most choose to do, by bike. A car comes in handy at the weekends, when many head to the mountains to hike, bike or ski; the nearest slopes are a 20-minute drive away. Once back in town for supper, diners are spoilt for choice between traditional Tyrolese or Italian cuisine.
Thanks to a strong agricultural sector, the city's weekly farmers' markets are always piled up with fresh produce. In terms of wine, the region's reds and whites – some of Italy's best – use grapes harvested from vines that climb the surrounding valley. There's a healthy start-up scene too, centred around noi Techpark, a former aluminium plant that is now a research-and-innovation centre.
While you'll find all the ingredients for the good life right here, you might eventually need to go on a business trip or on holiday. Since 2021, there has been little need to rely on neighbouring Innsbruck or Verona for air travel; Bolzano's small airport now operates year-round direct flights to destinations including Berlin, London and Ibiza. Returning travellers place feet on the tarmac a few kilometres from Piazza Walther and are welcomed home by the stunning mountain scenery.
Why stick around?
South Tyrolean wine is world-renowned, so expect to have a well-stocked cellar in no time.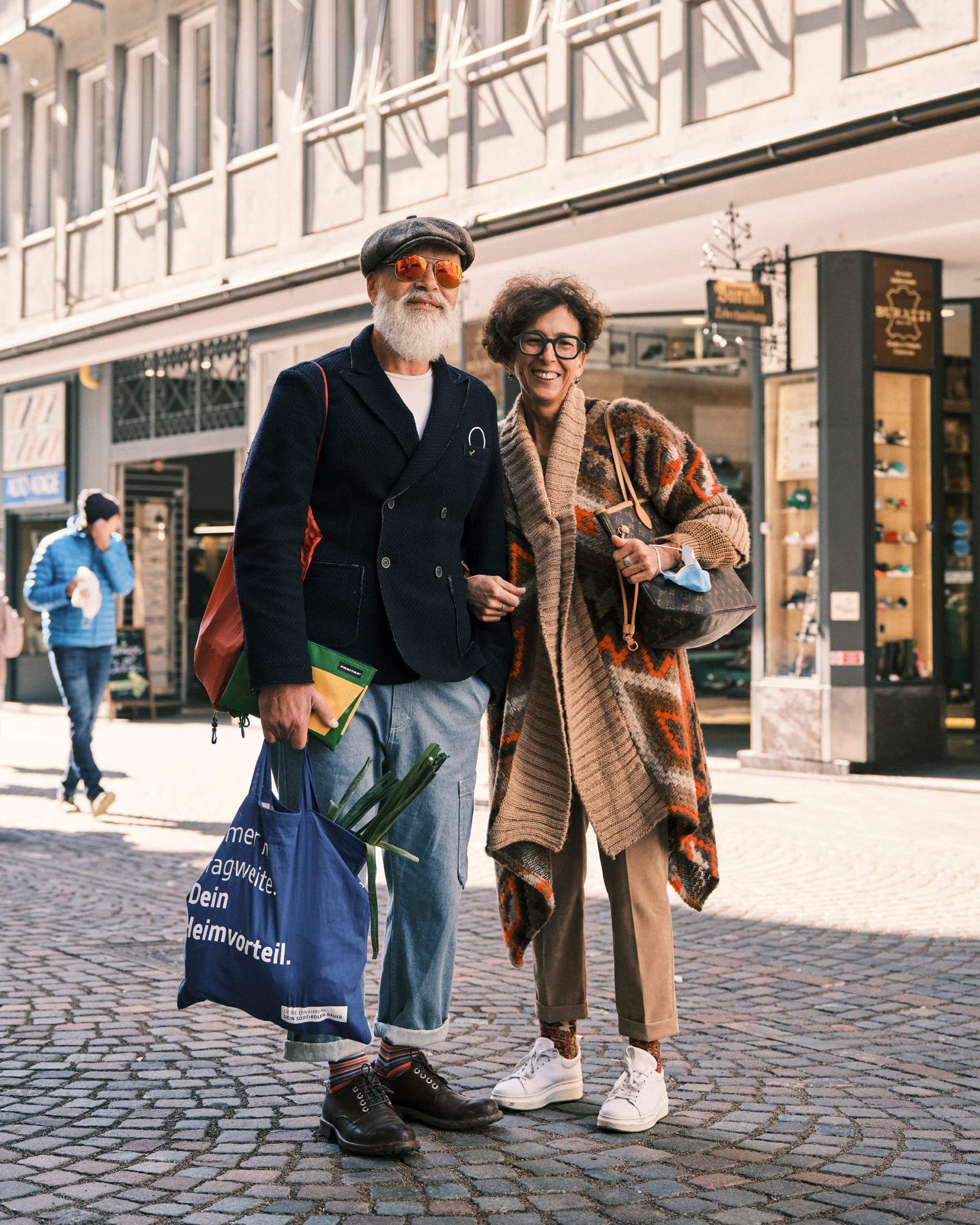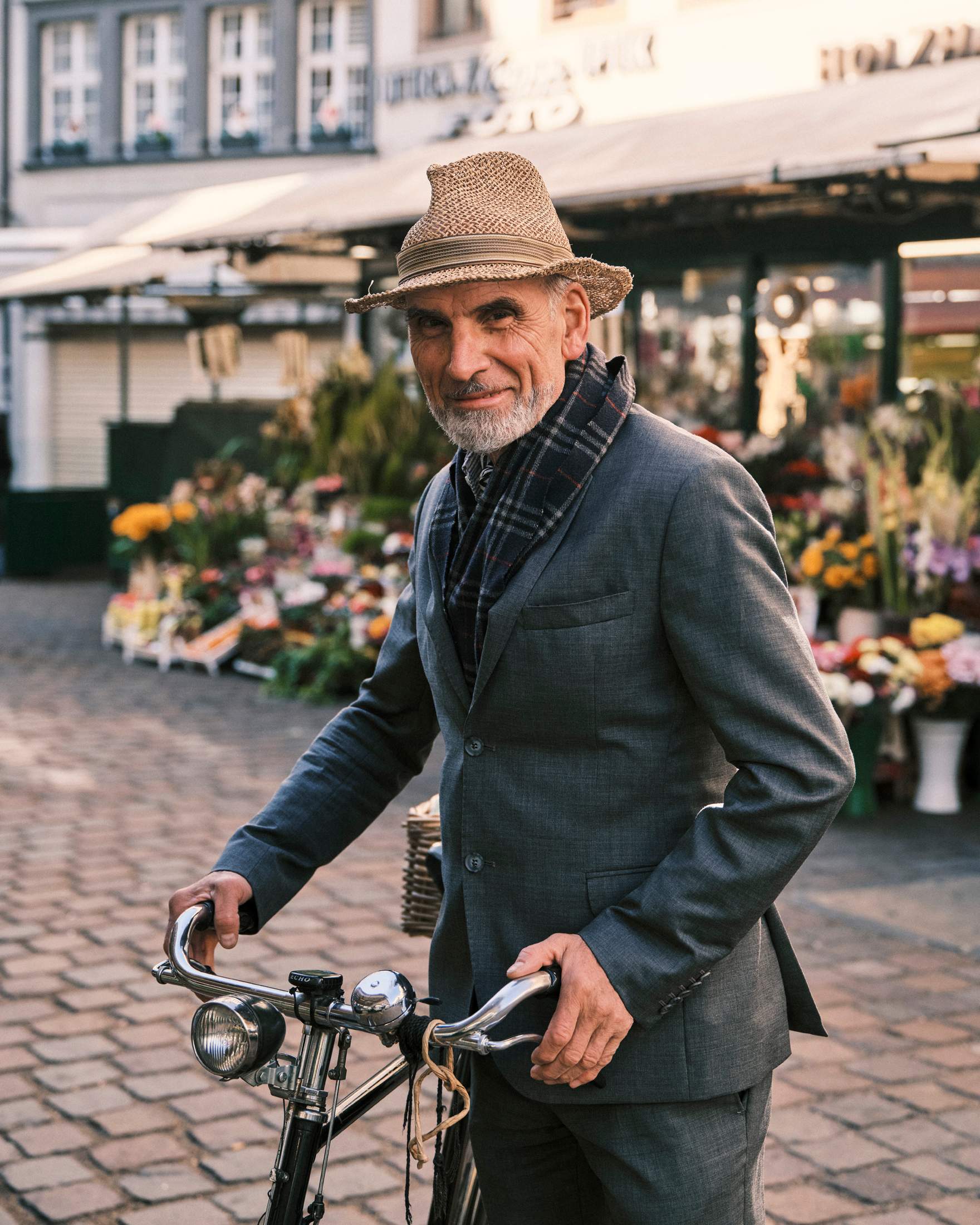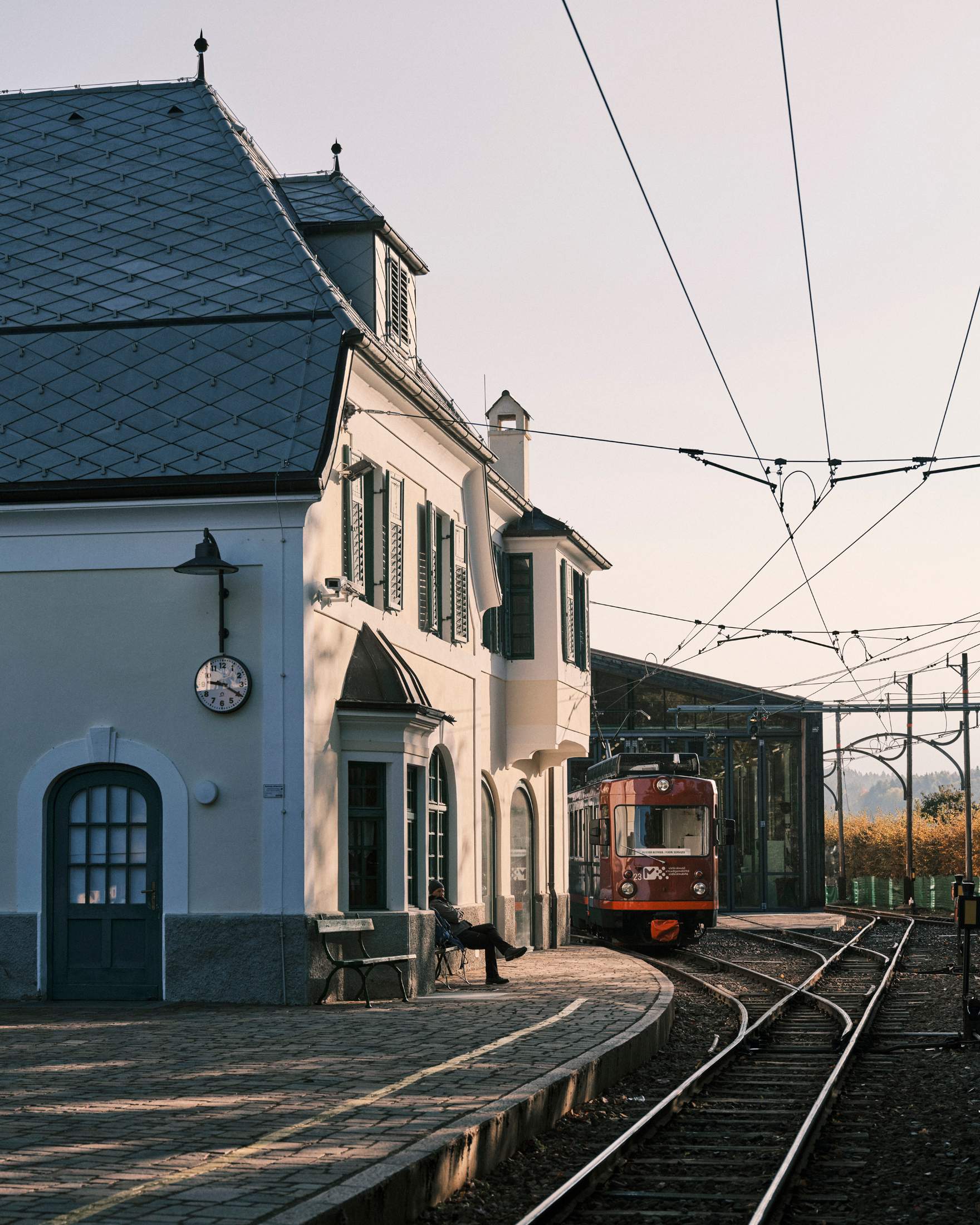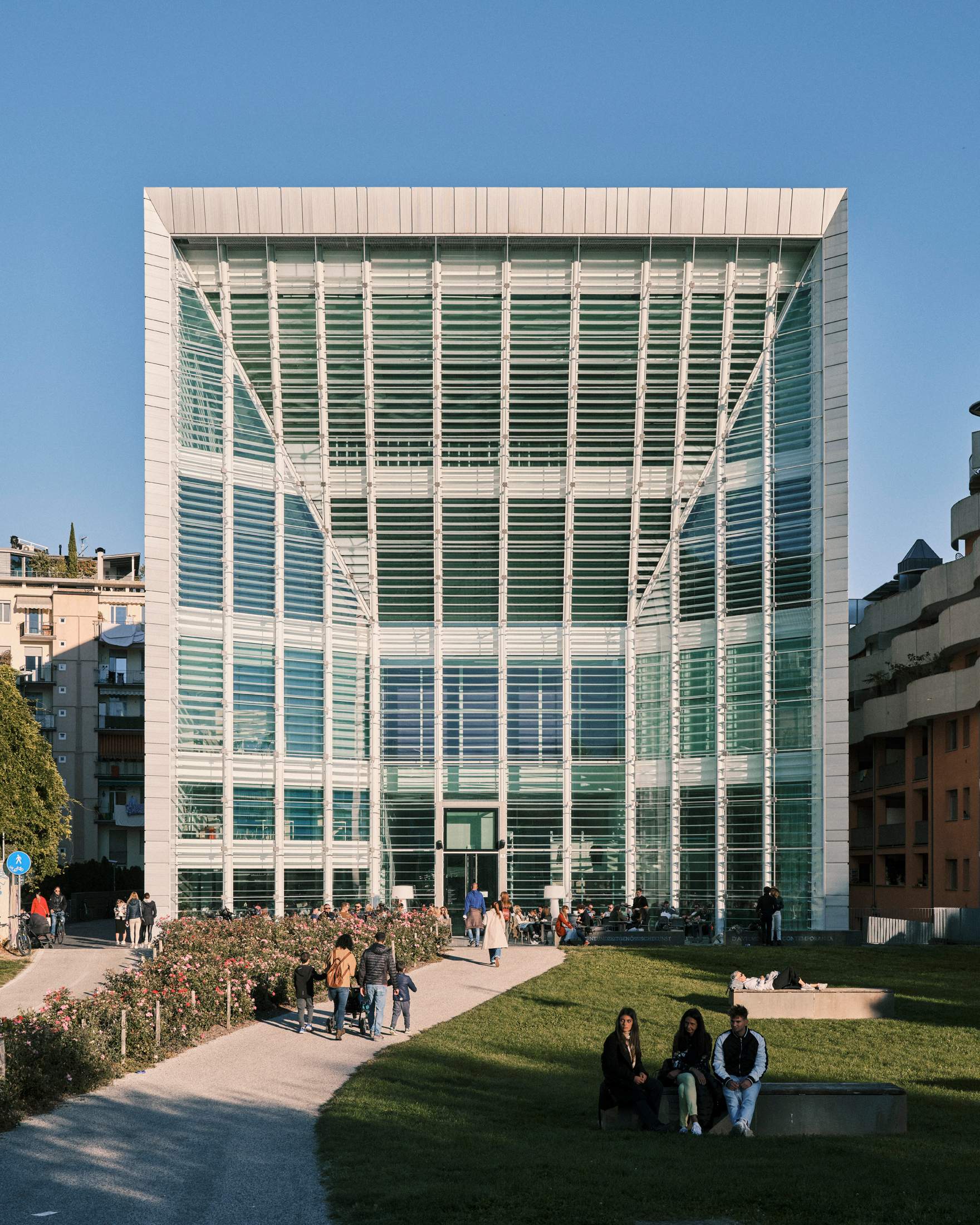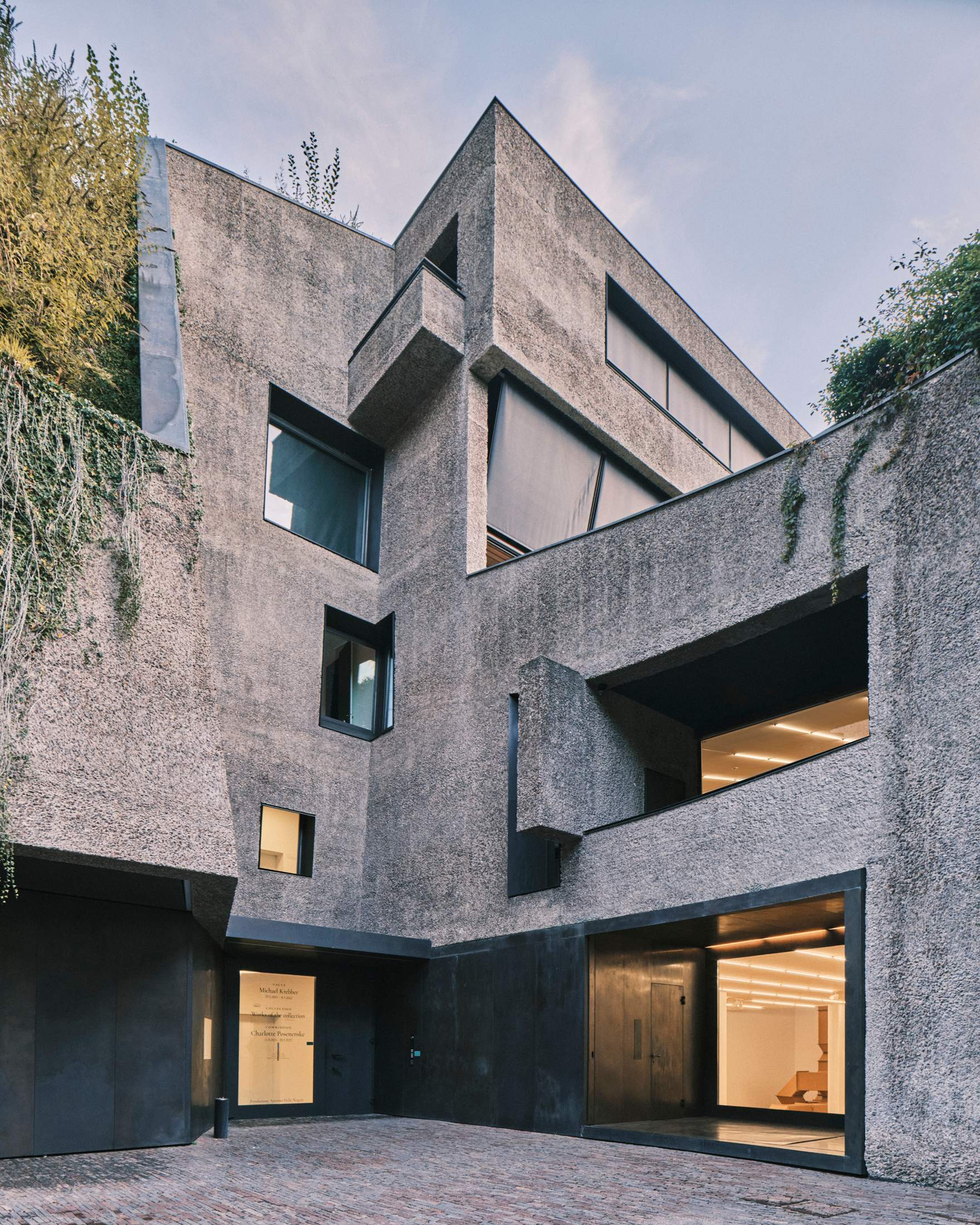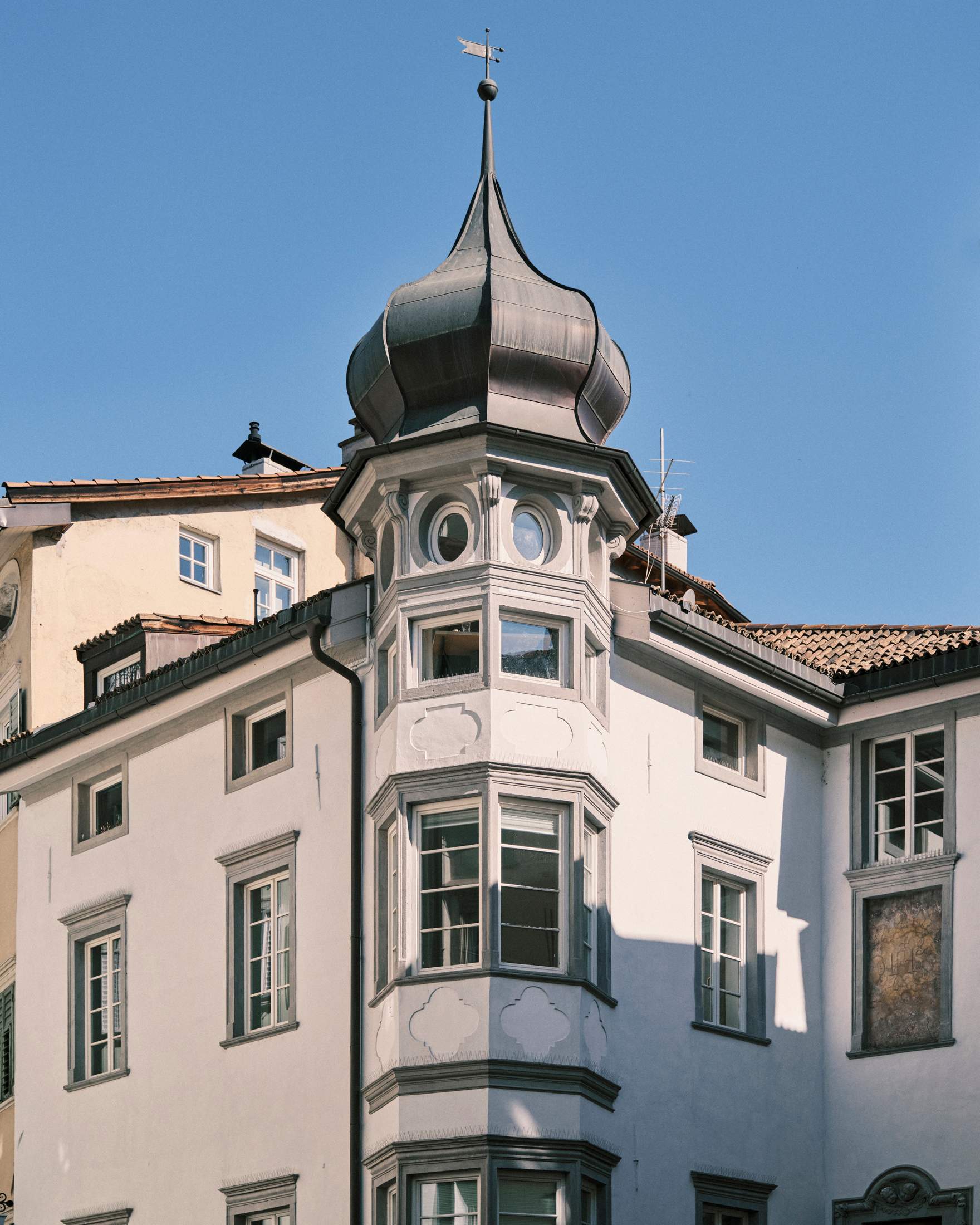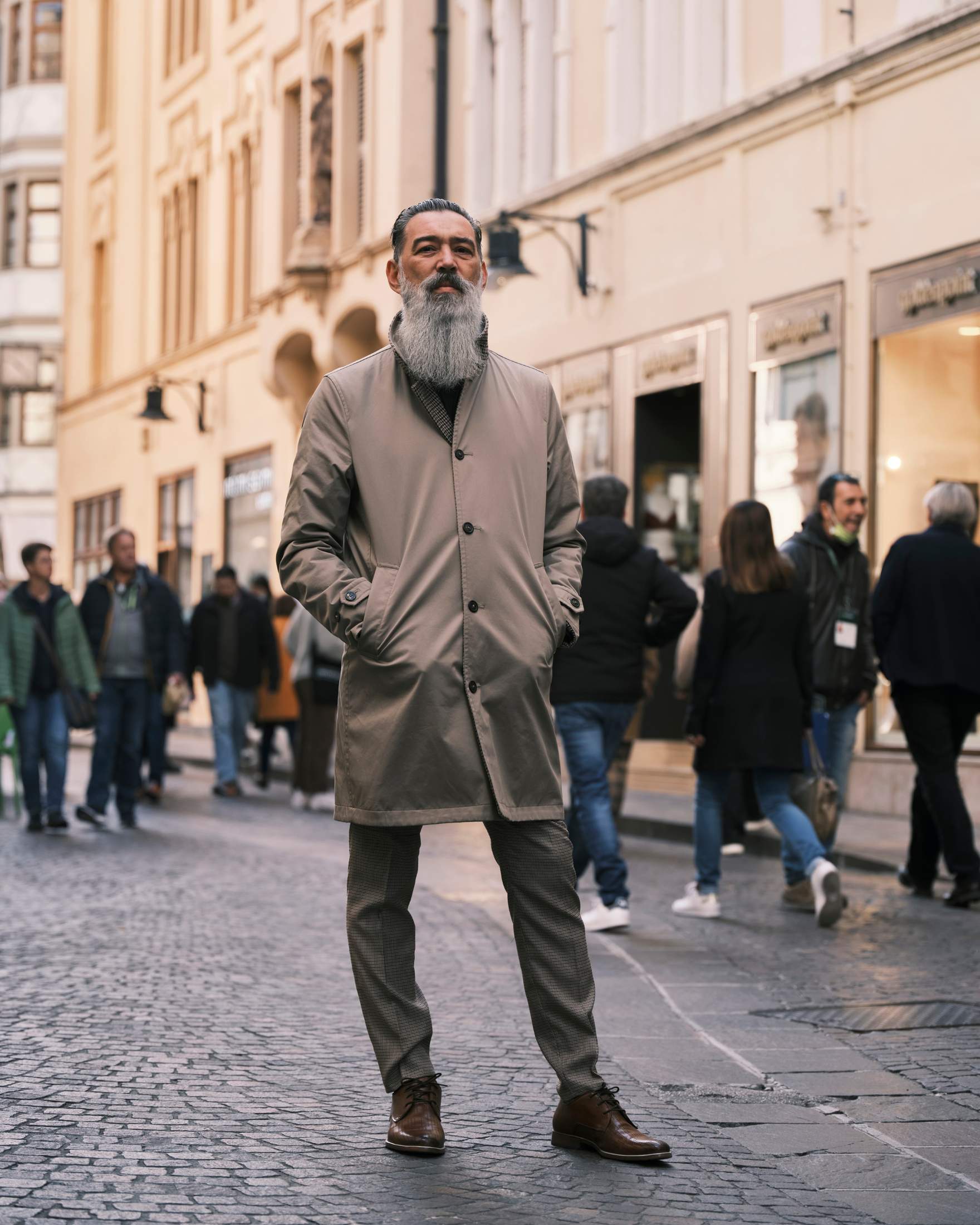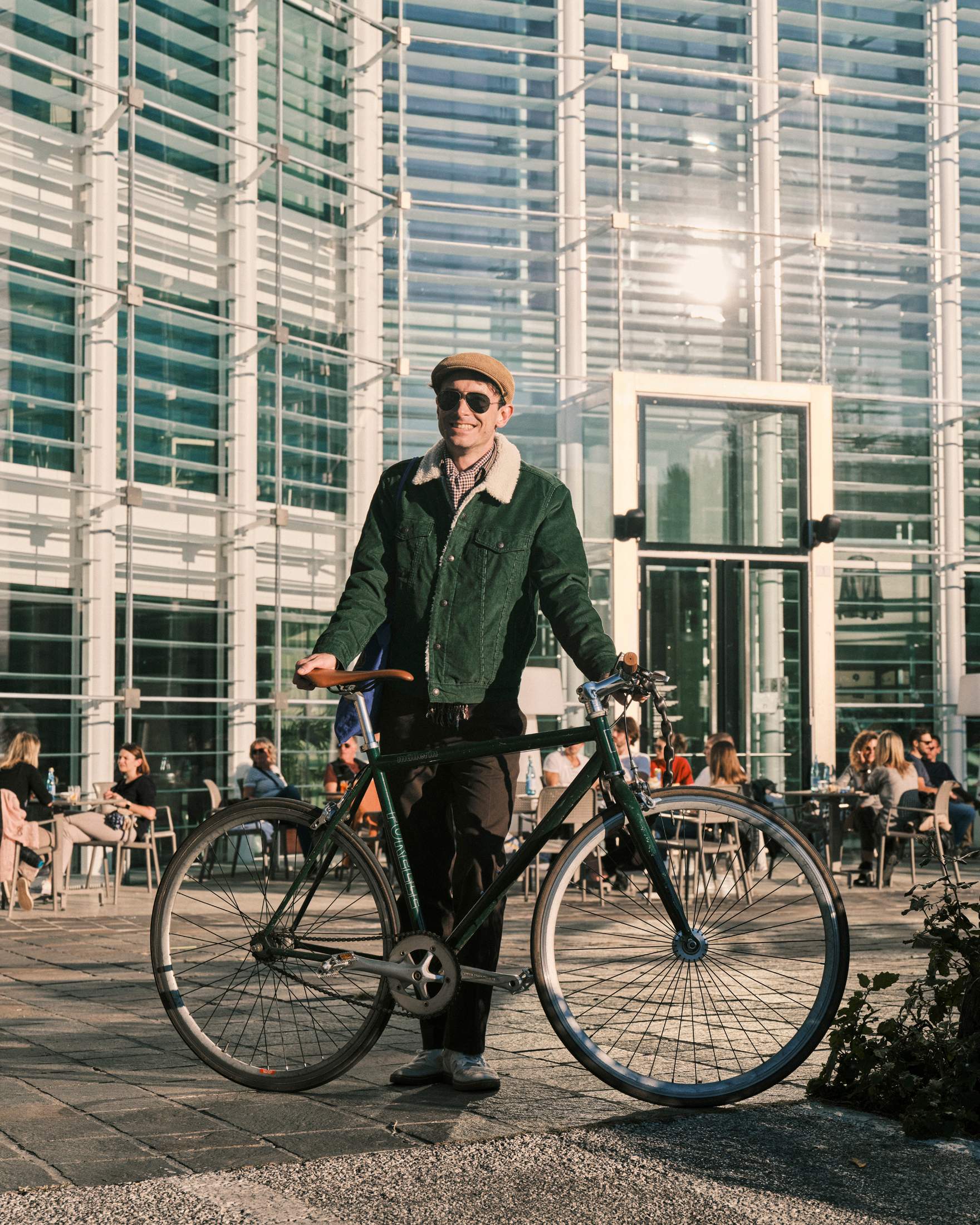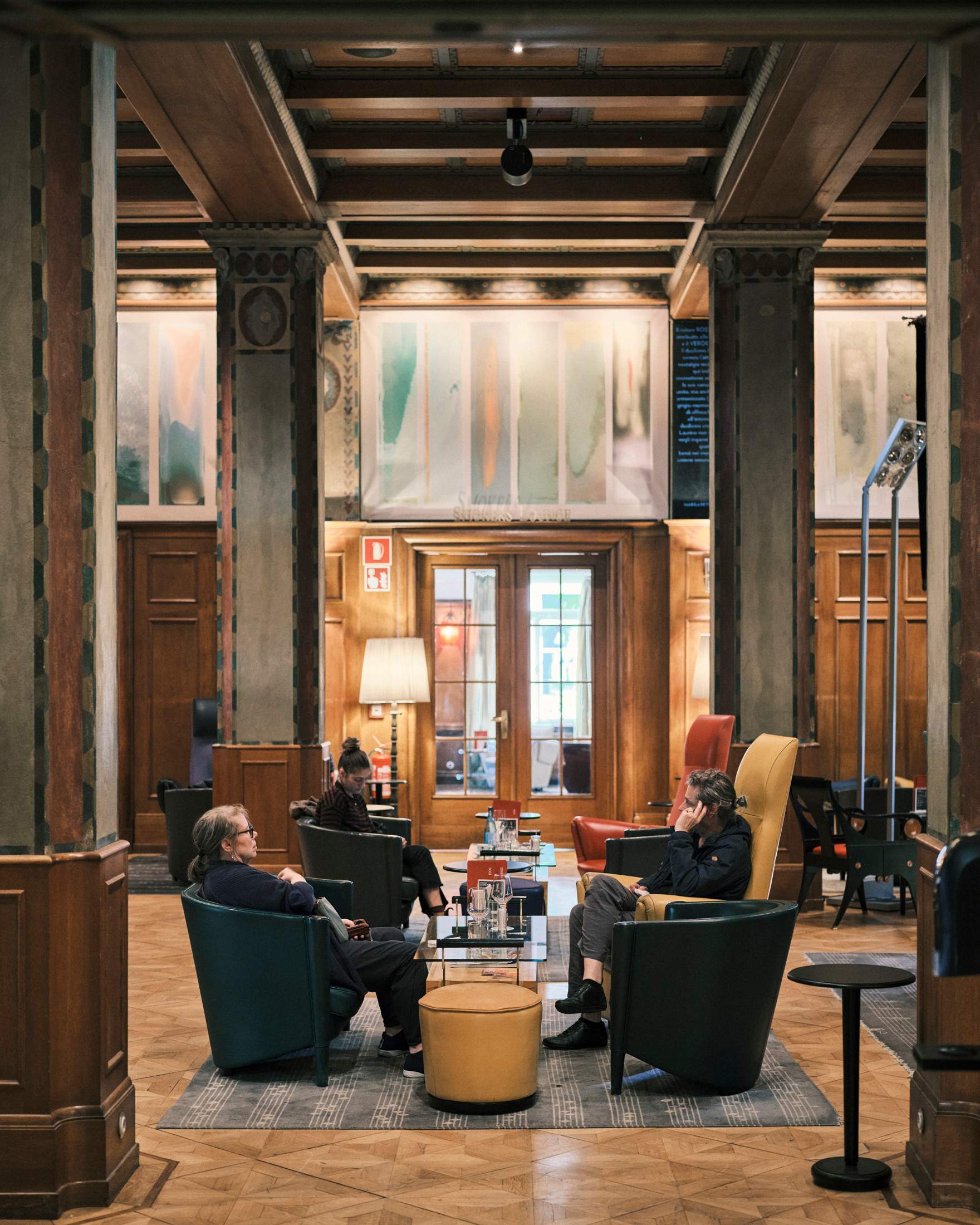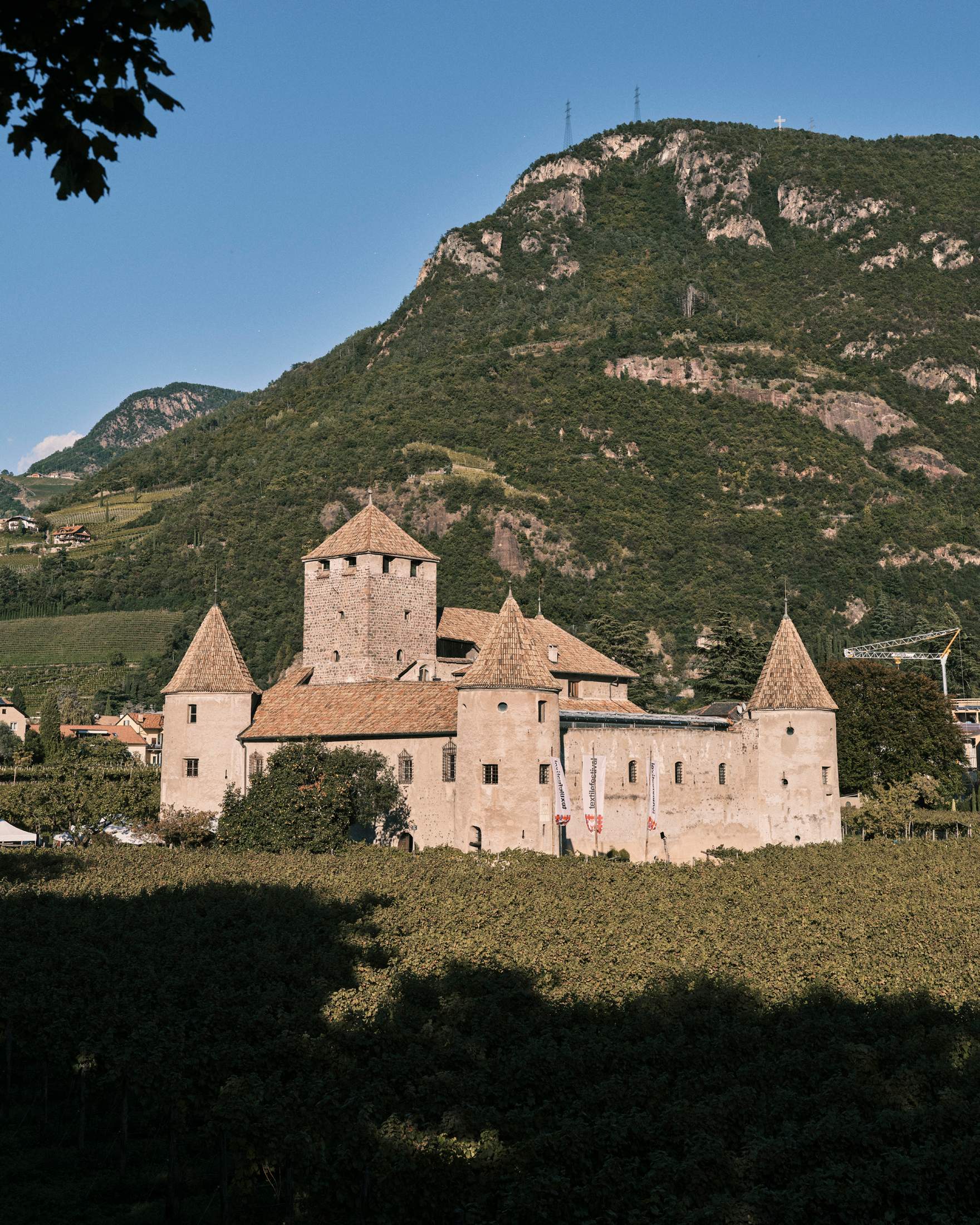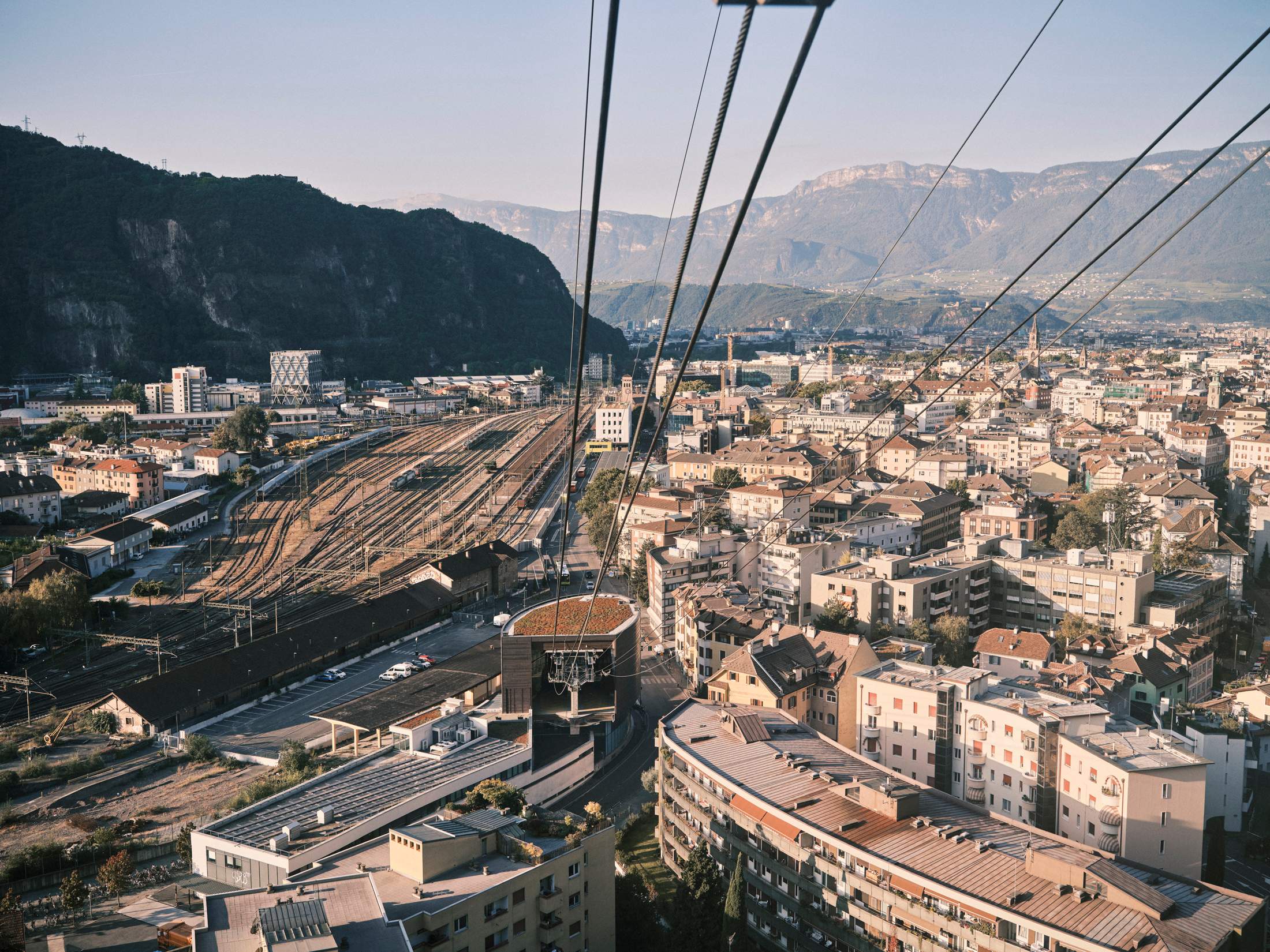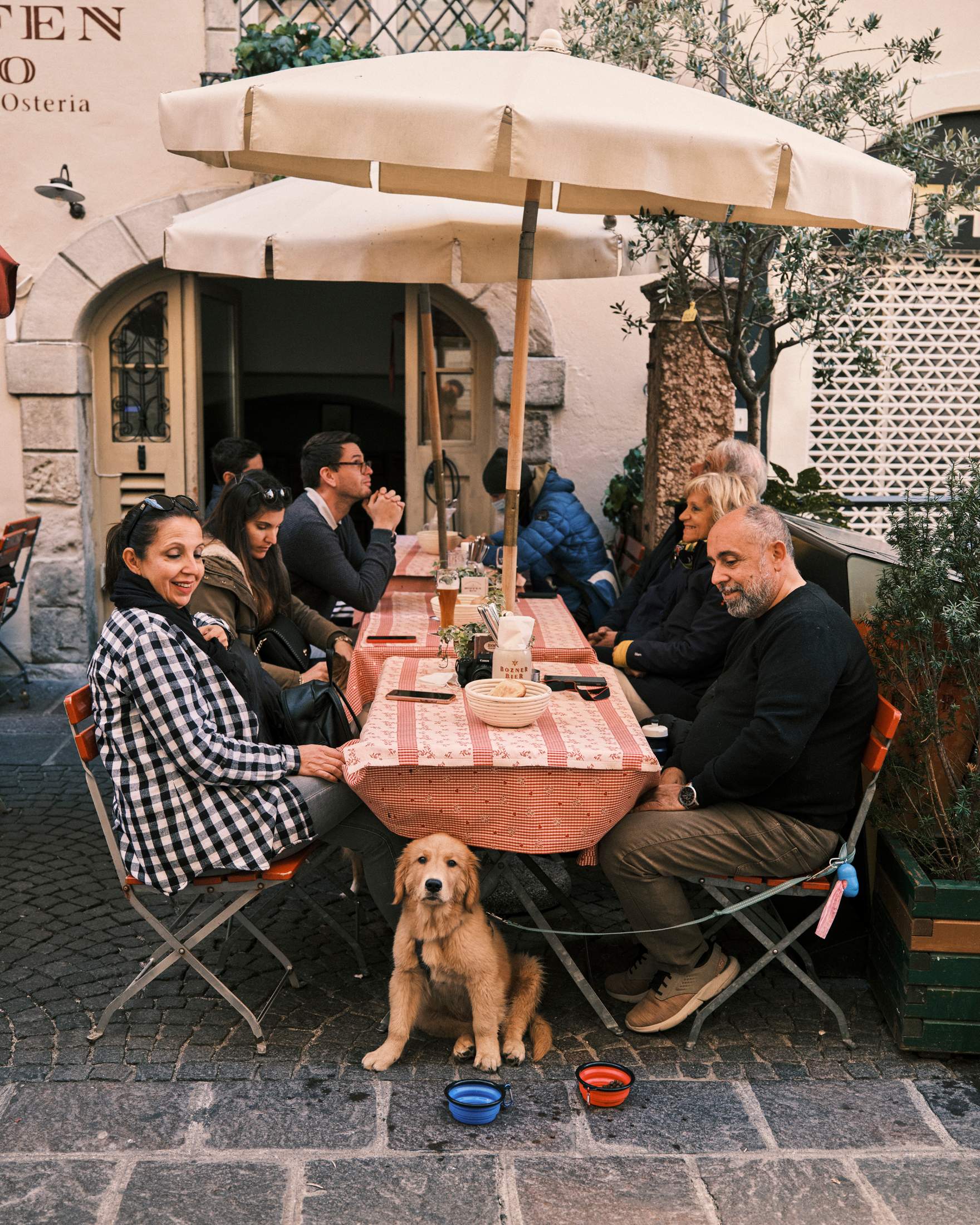 2.
Onomichi, Japan
photographer: Kentaro Ito
"There's no reason to leave Onomichi," says Eri Takekuni. "It has everything that you need." The Onomichi native, who works for hospitality company Discoverlink Setouchi, has been loyal to her home city her entire life, apart from two years that she spent in Tokyo on behalf of her firm. We meet at Onomichi Share, a co-working space with a café and bike shop. "Many of our members have moved from other places," says Takekuni. "They meet and connect here. We have a web designer, a manga artist, an architect and a translator, to name but a few. And we have this view." The floor-to-ceiling windows frame an ocean landscape with passing boats and busy shipyards on the other side of the water.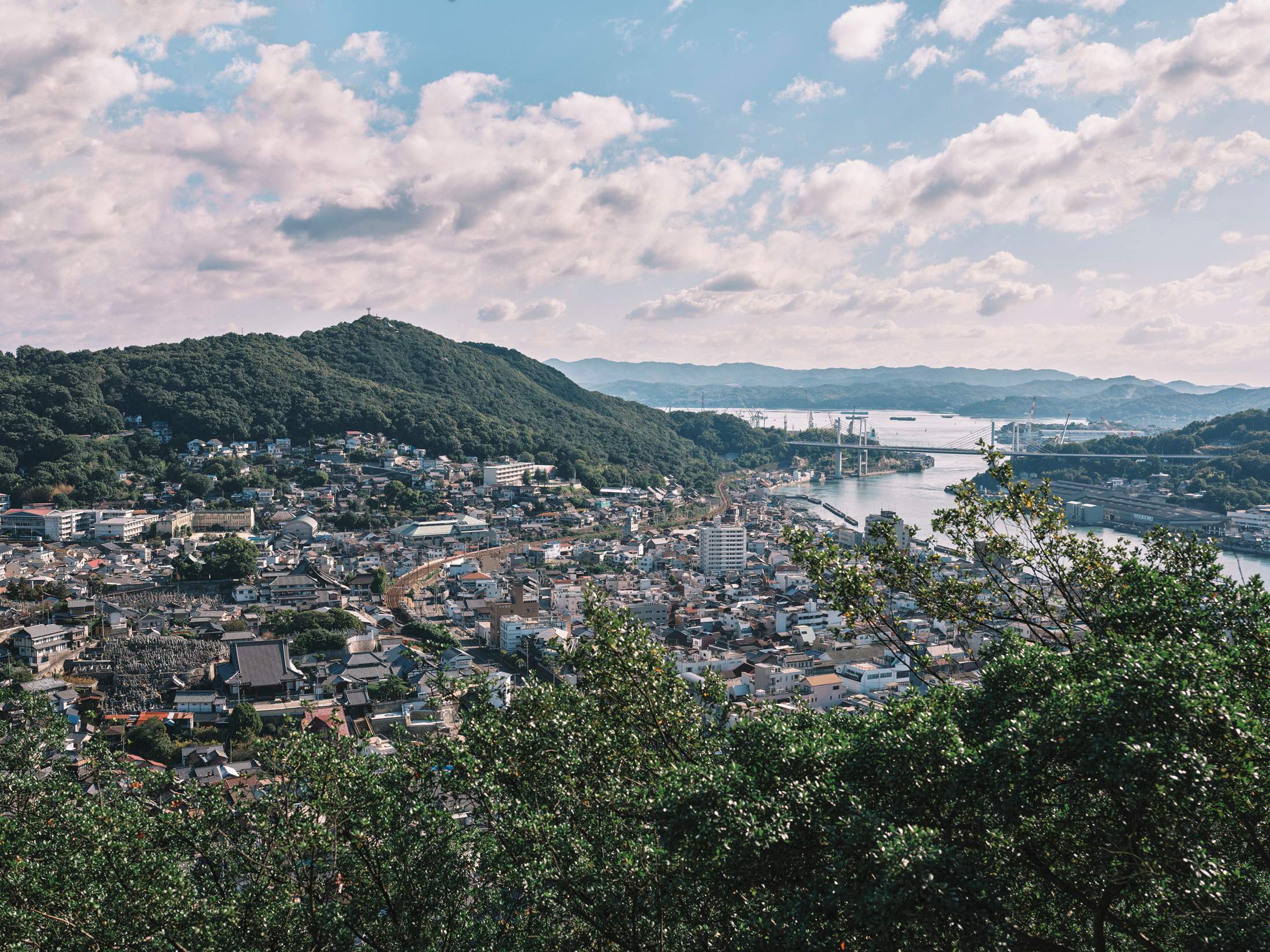 Facing the Seto Inland Sea, Onomichi is a picturesque city of 132,000 in Hiroshima prefecture with an enviable work-life balance. It is home to a vibrant hospitality scene and the old hillside residential area is punctuated with temples and greenery. The Shimanami Kaido cycle road provides stunning, scenic bike journeys. "The ocean is part of our life," says Kojiro Utsumi, a 37-year-old professional wakeboarder, who started marine sports company Play Onomichi here two years ago. "That man I was just towing came to hit the waves in his lunch break – that's Onomichi style," he says. "The quality of life here is amazing. You can make a go of whatever you'd like to do and also play."
Indeed, this small city is punching above its weight. The entrepreneurial spirit is high and there is a strong sense of community. Yumi Soulé is a relatively new Onomichi resident. The Fukuoka-born cycling enthusiast co-runs a business in Europe that offers bike tours on Tour de France and Giro d'Italia courses. "I cycled across Japan to find a new home and chose Onomichi," she says. "I have met an incredible number of people since I moved here just a few months ago. They're so kind and helpful." The city offers plenty of inspiration for entrepreneurs such as Soulé: from a craft beer start-up and a fashion-retailer-cum-bistro to a denim-specialist-turned-fisherman, it seems that almost everyone is doing their bit to add to the city's dynamism.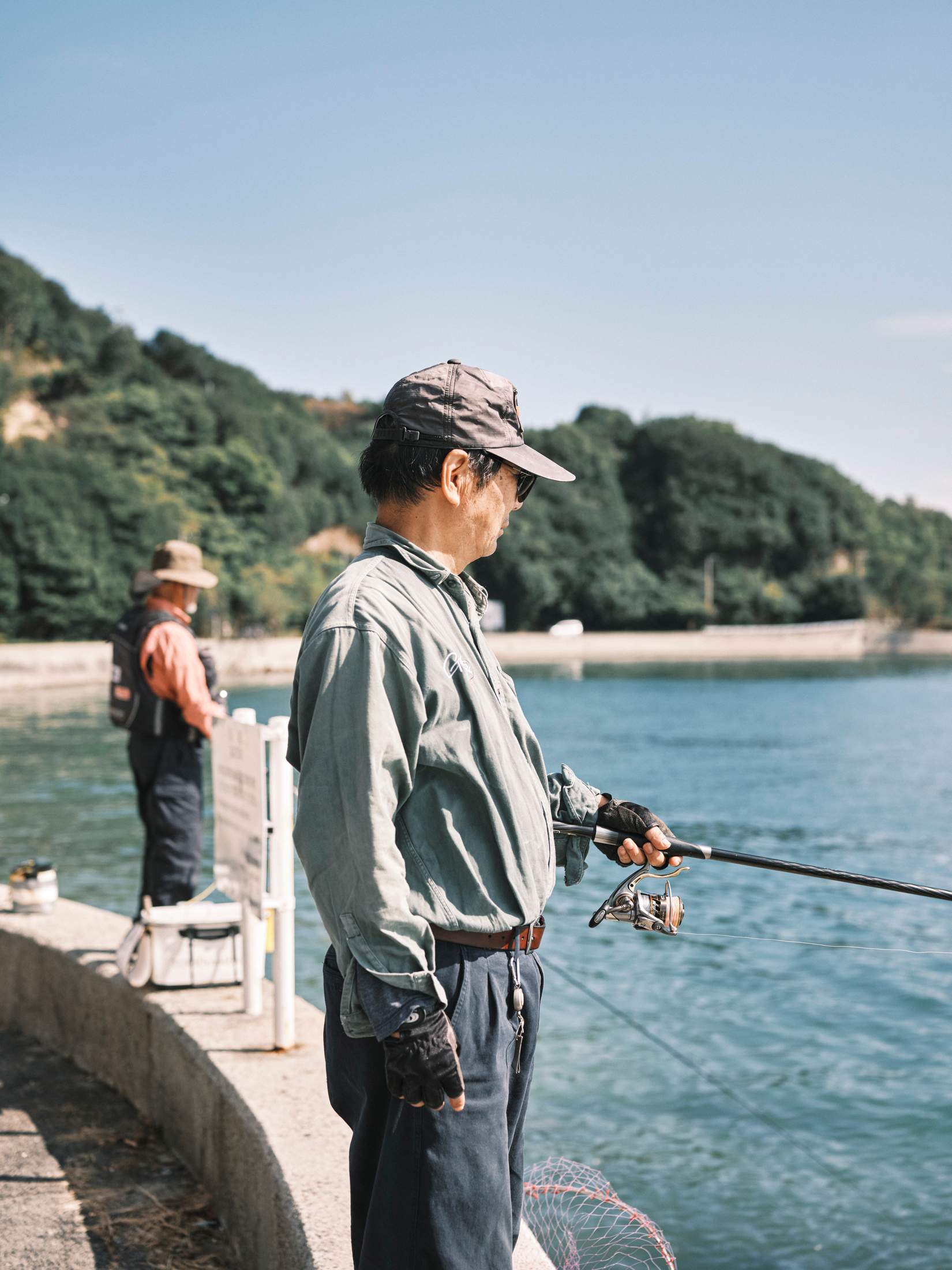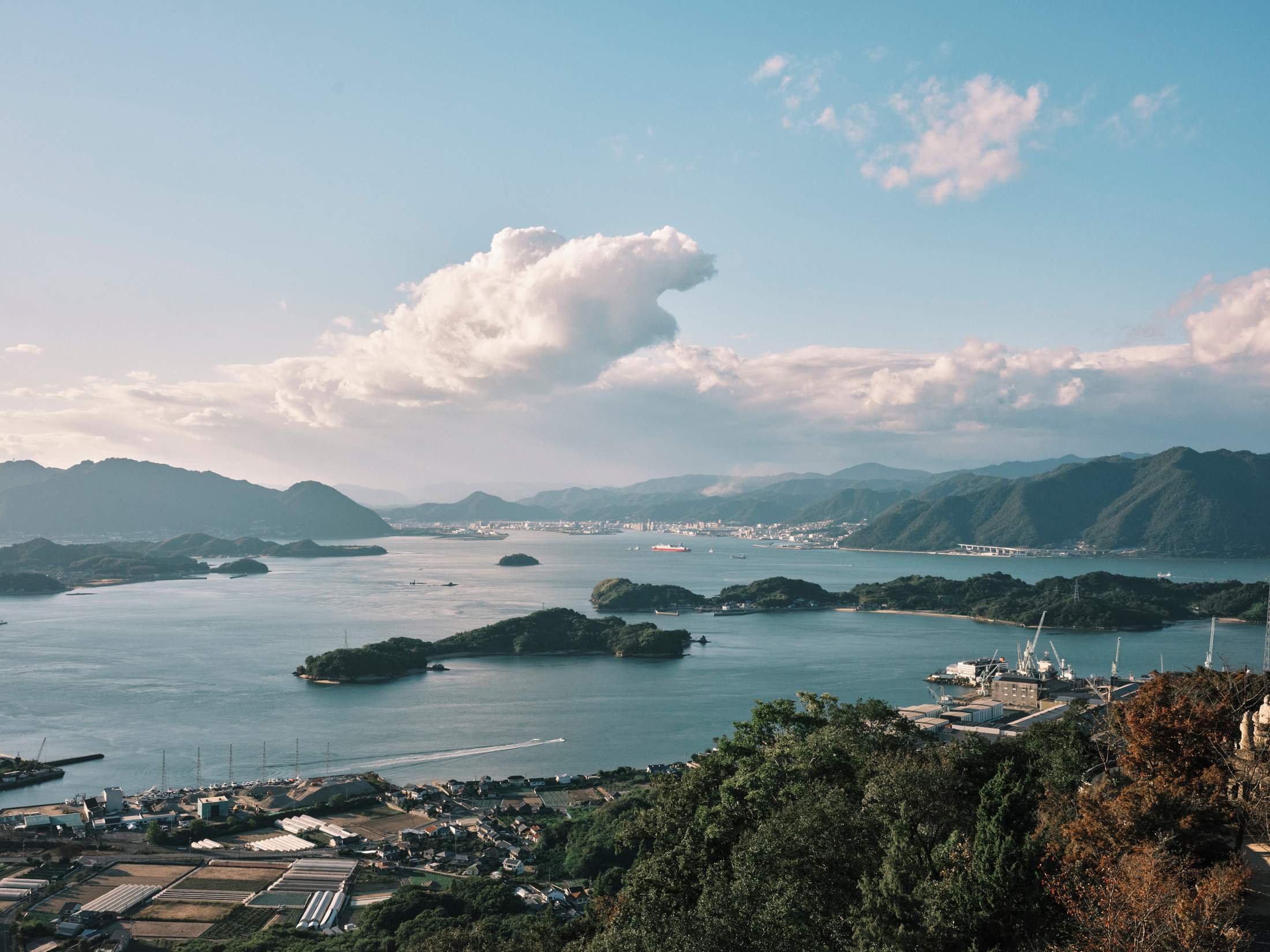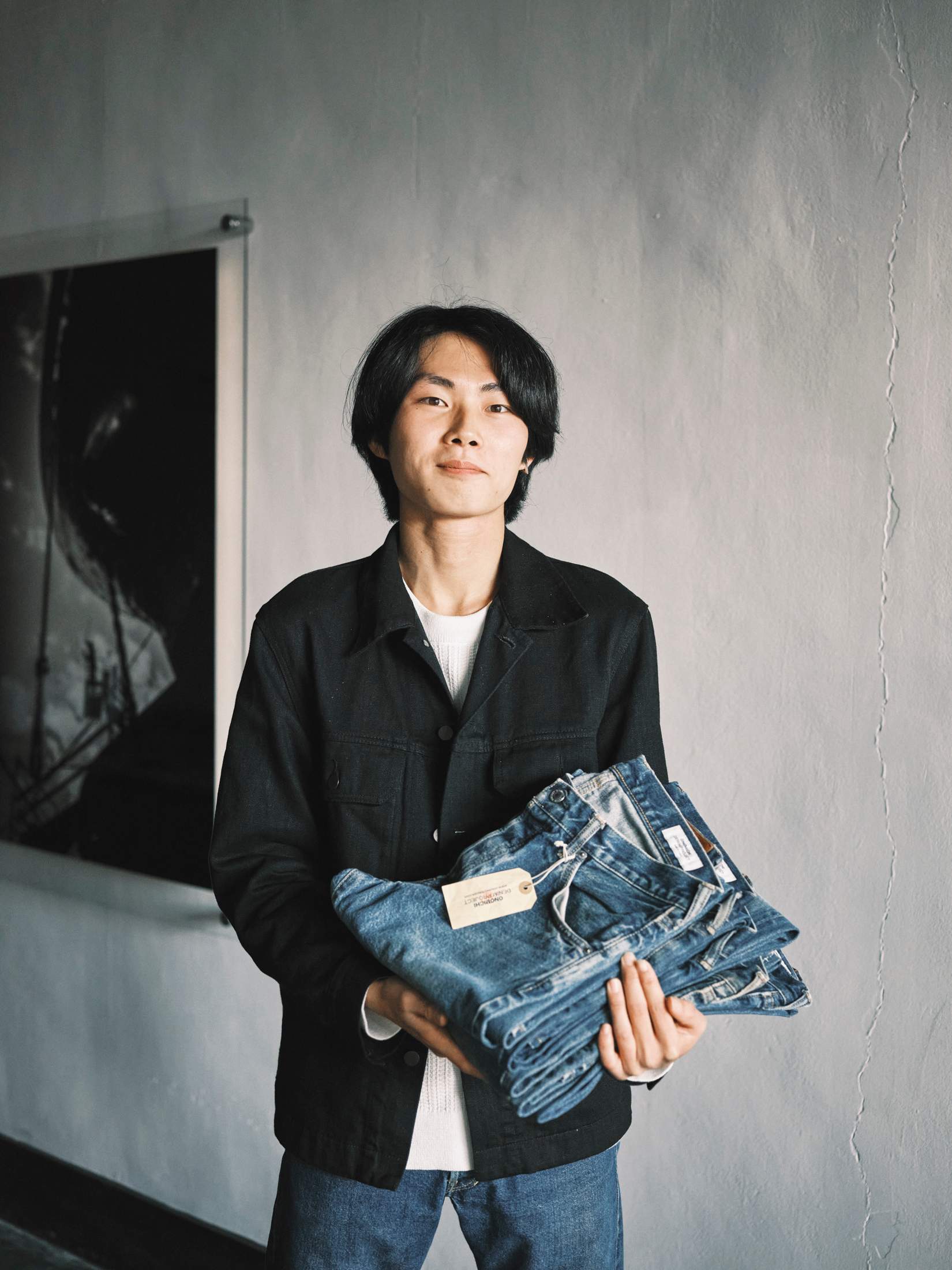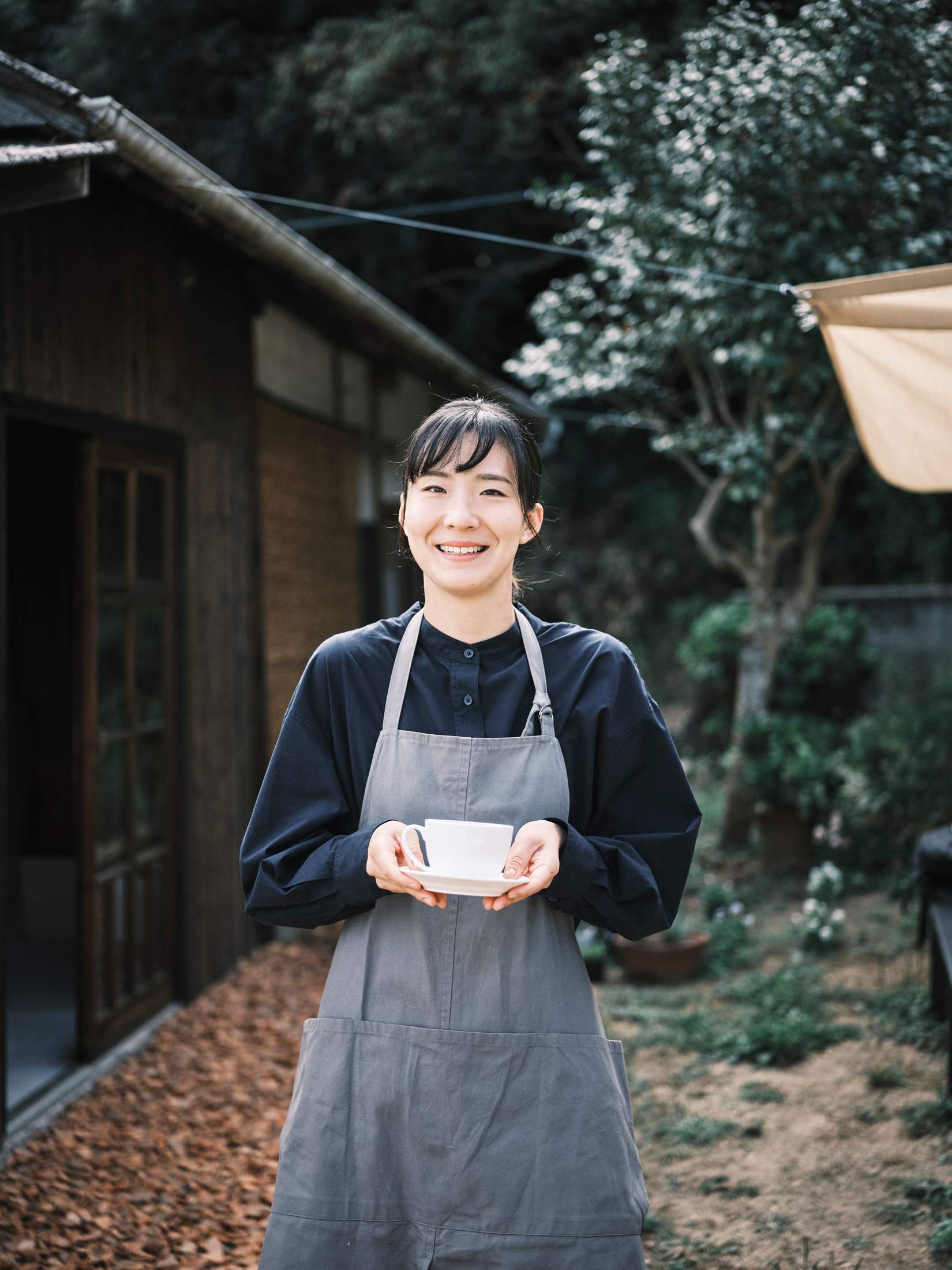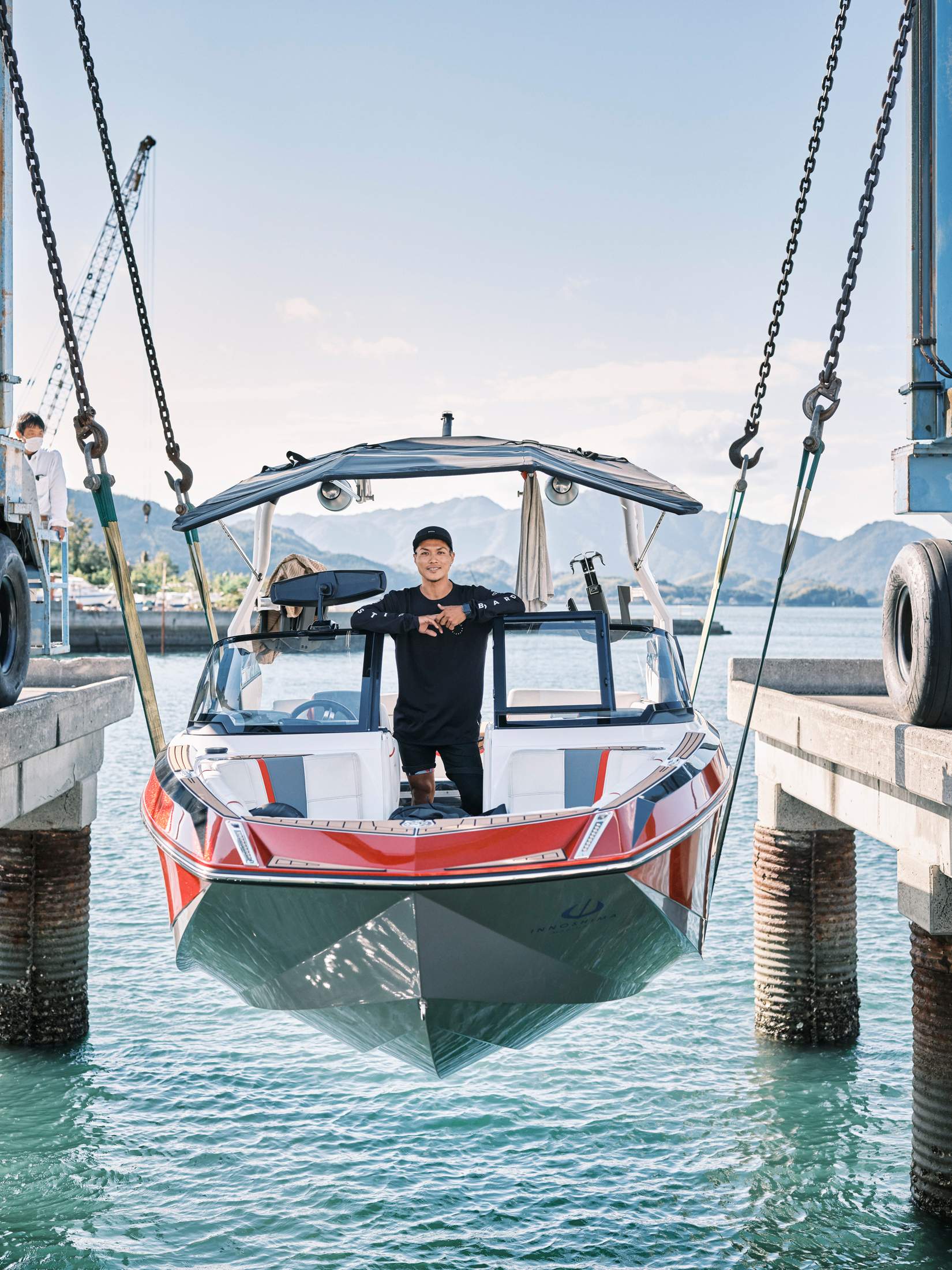 Why stick around?
The people of Onomichi are well known to be friendly and supportive of new business ventures in the city.
3.
San Sebastián, Spain
photographer: Ben Roberts
Its shell-shaped beach, world-class cuisine and A-list film festival have long made this coastal city a desirable place to visit and, indeed, to live. Located on the Atlantic coast on the Bay of Biscay, just a short drive from the French border, this city of 188,000 inhabitants is small enough to have a tight sense of community but big enough that you'll never run out of reasons to stay.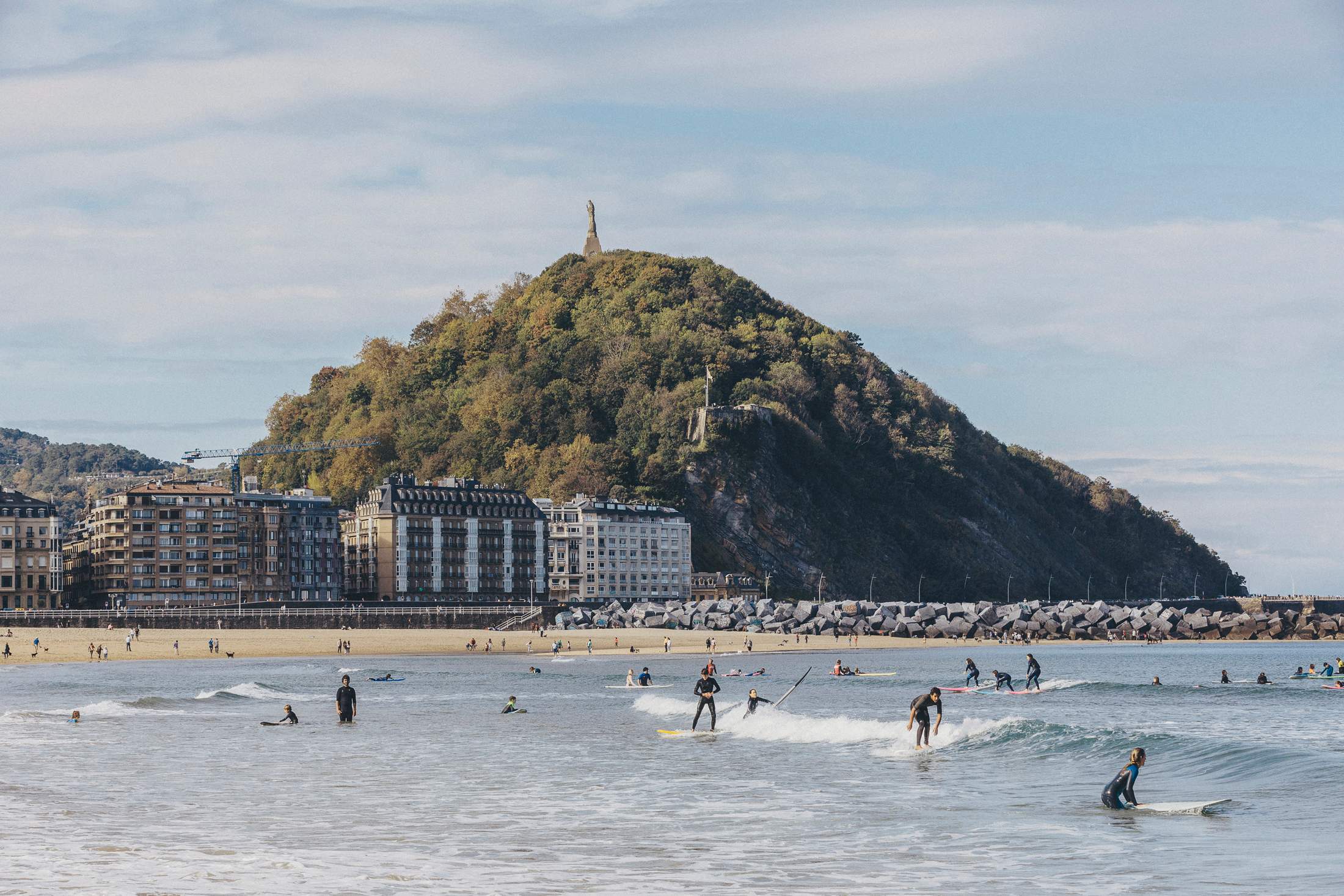 Grand belle époque hotels, palaces and casinos lining the seafront are a reminder of its days as a holiday resort for royalty and aristocrats in the 19th century. The city maintains the grandeur from that era but combines it with a relaxed atmosphere. New arrivals from all over the world and donostiarras (as the city's residents are known) make the most of the three city beaches by surfing amenable waves, swimming or simply strolling along the picturesque promenade of La Concha. 
The city has become particularly attractive for those working in restaurants and hospitality. With a high concentration of Michelin stars – the most per capita of anywhere in the world – new arrivals will find plenty of opportunities for fine dining. As the birthplace of the Nueva Cocina Vasca movement, it's also home to the Basque Culinary Centre, created in 2009 to train the next generation of chefs. 
The food culture is just one example of the city's constant search for innovation. Its commitment to sustainability has resulted in pioneering smart projects to reduce energy consumption and help local businesses, while the growing network of bicycle lanes (bidegorris in Basque), which even extend to the surrounding green hills and countryside, has made getting around easier.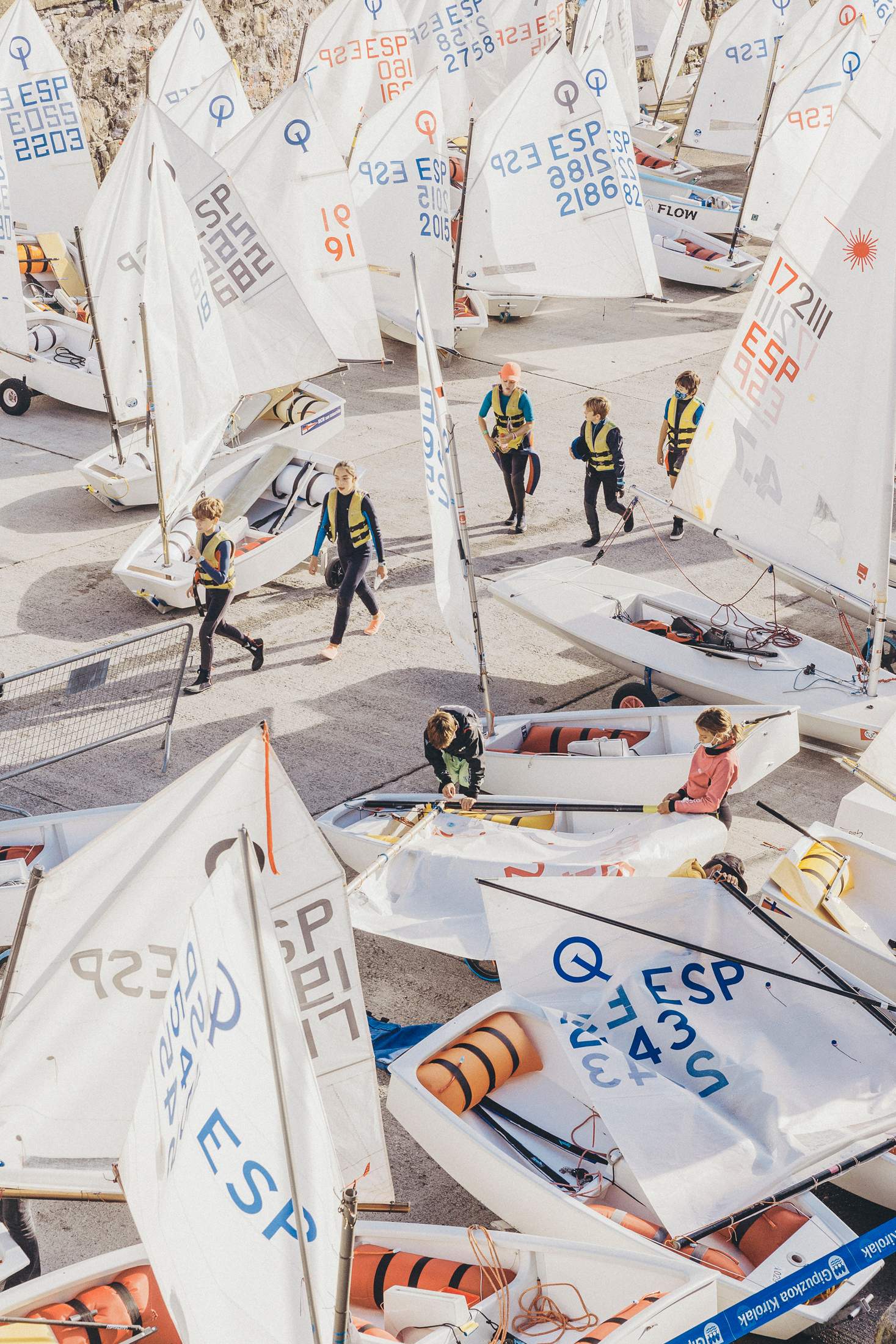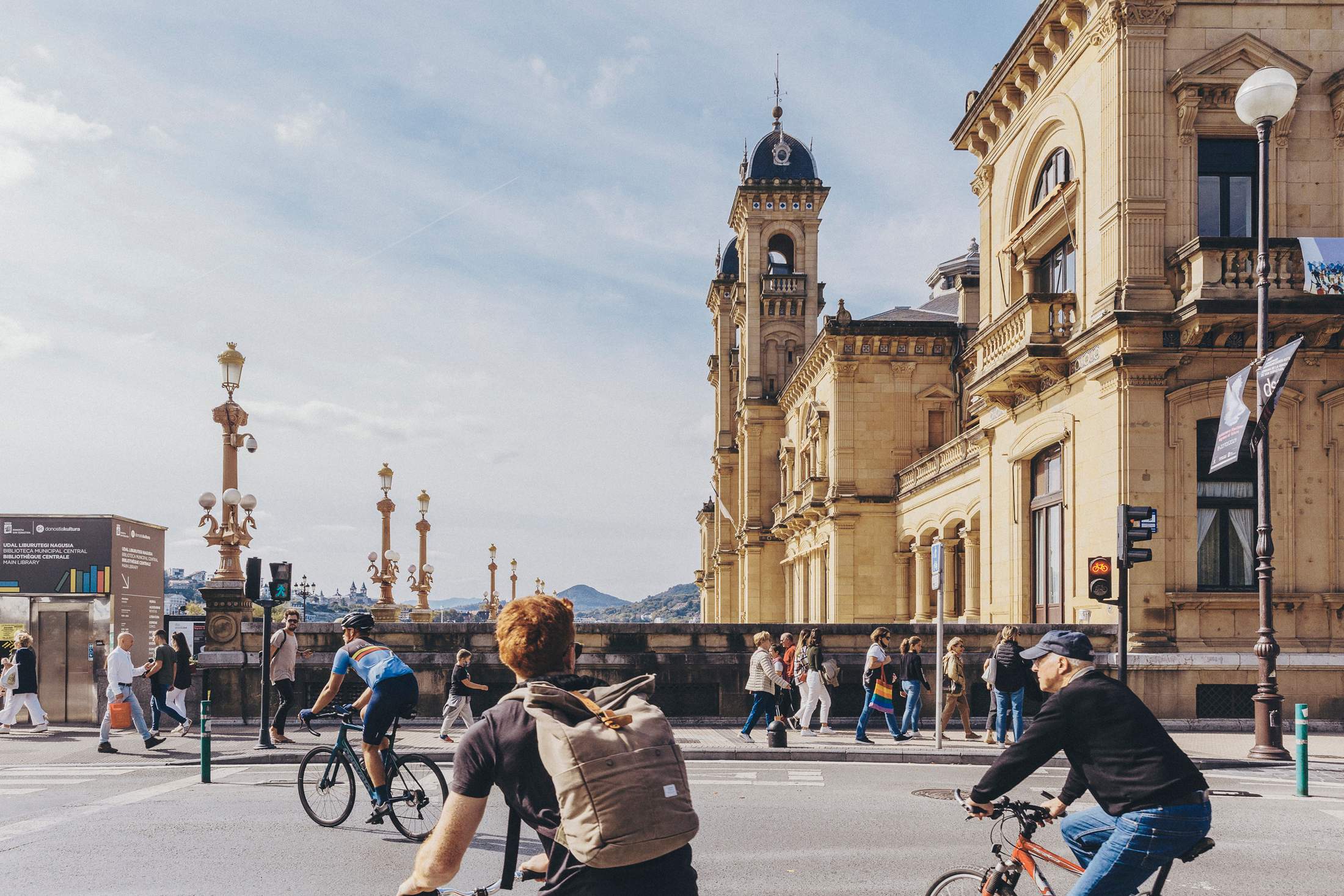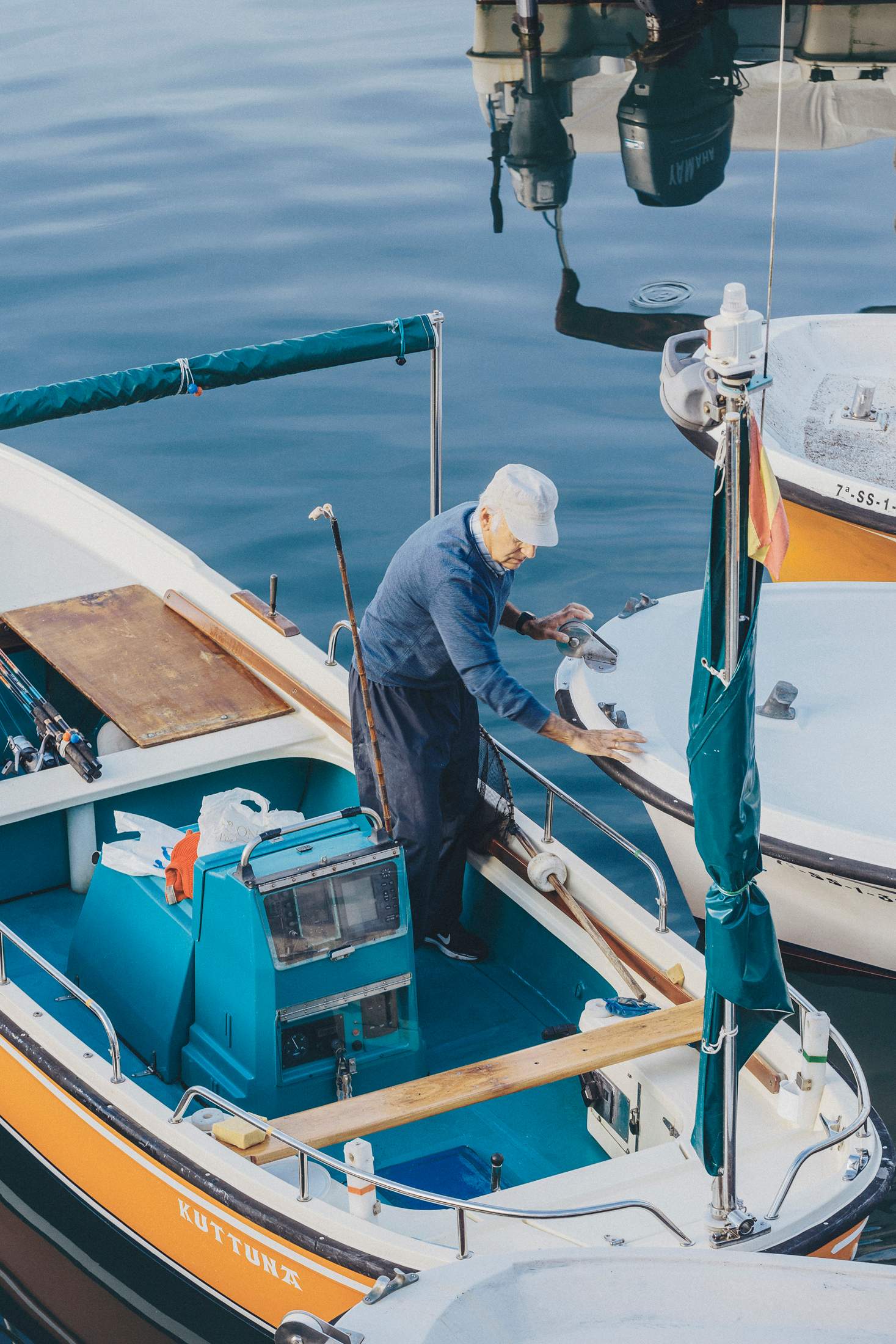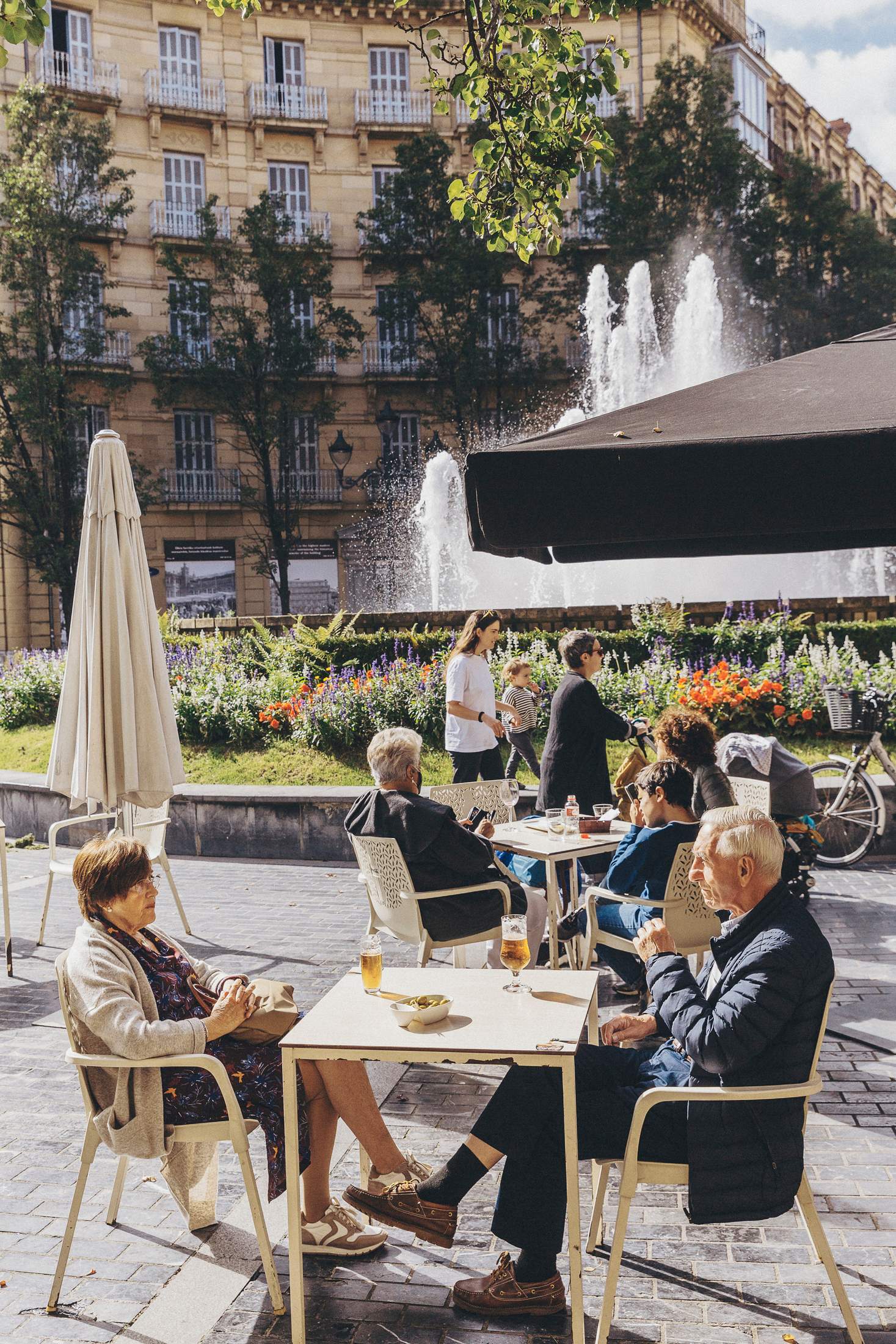 Why stick around?
San Sebastián is probably the world's best small city for dining out.
4.
Besançon, France
photographer: Thomas Humery
In 58bc, Julius Caesar captured Besançon, which was then known as Vesontio. Impressed by the city's beauty and strategic location, he decided to make it one of the capitals of Gaul. It remains as appealing today. Just like Caesar, newcomers choose Besançon for its location. With its imposing fortress designed by Sébastien Le Prestre de Vauban juxtaposed with the hills and forests enveloping the city on both sides of the Doubs river, it offers a unique kind of urbanism.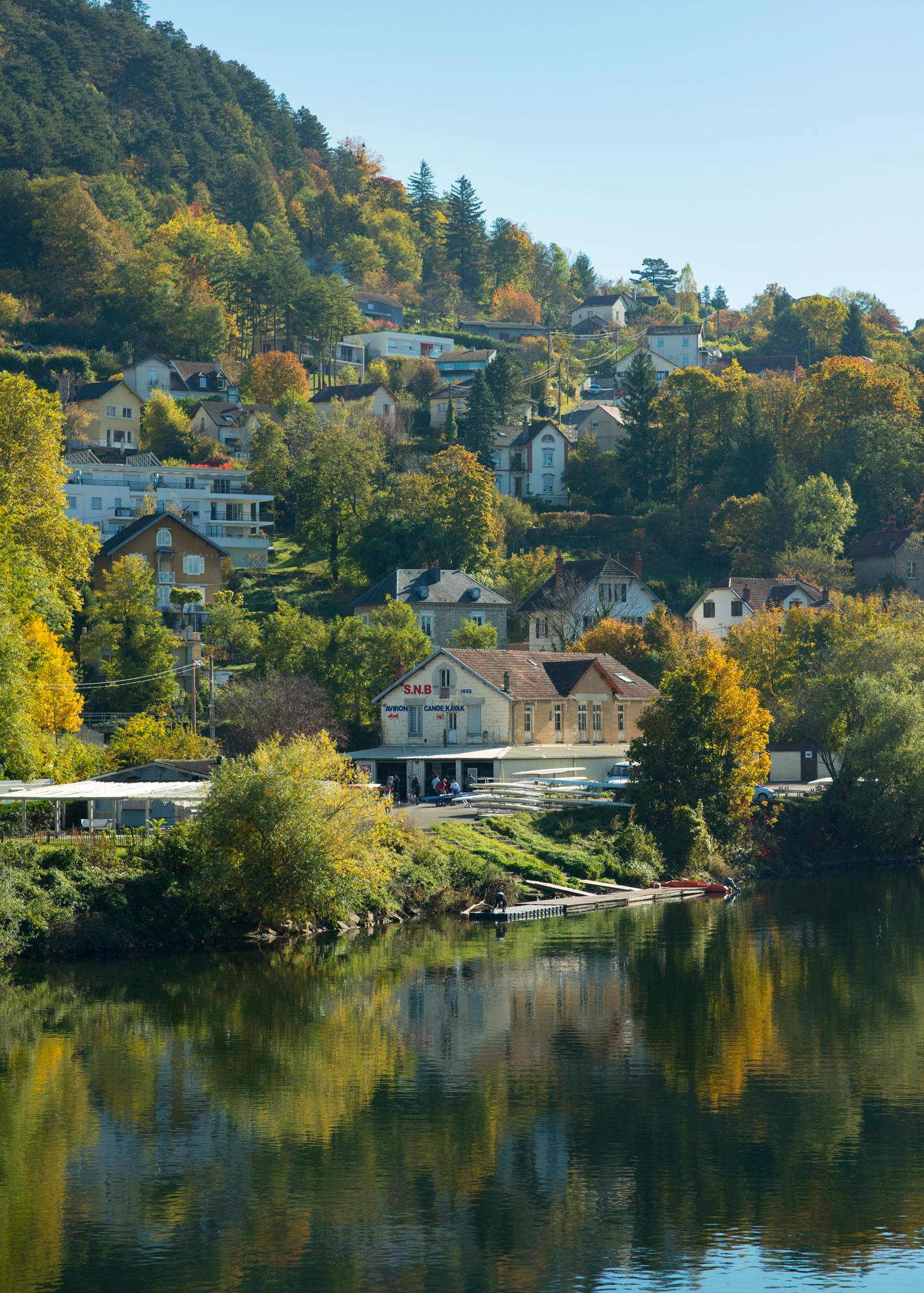 Beyond Besançon lies the first plateau of the Jura mountains. The pristine environment is ideal for hiking, horseback riding and skiing; its slopes, meanwhile, produce the acclaimed arbois wine and comté cheese. Drive 50km to the west and you will enter the Forêt de Chaux, one of the largest hardwood forests in France.
Well aware of this enviable location, the city's government introduced policies to preserve its biodiversity long before such measures became fashionable. It banned the use of pesticides in green spaces (almost 40 per cent of the city falls under this category) and worked hard to preserve endangered environments and species, such as bobcats.
Textile designer Cyrielle Meza Diaz left Lyon a few years ago with her partner and family mainly to get away from pollution. "As a result, our overall health and quality of life significantly improved," she says. "There's no need for a train or bike here; a 10-minute walk is enough to be completely surrounded by greenery." But the tgv high-speed train service provides fast connections to Paris and Swiss business hub Basel. These transport links are a key asset for the former capital of clock-making, which now maintains a commanding position in the technology industry with cutting-edge labs and start-ups of various kinds.
"I've been astonished by Bisontins, their benevolence and their hospitality," says Meza Diaz, whose workshop is located in Hôp Hop Hop, a former hospital that has been turned into a creative hub. "There's less suspicion and less incivility – and people trust each other," she adds. "I enjoy having more relaxed relationships."
Why stick around?
The easy access to some of the world's best skiing spots ensures that every winter spent here is a winner.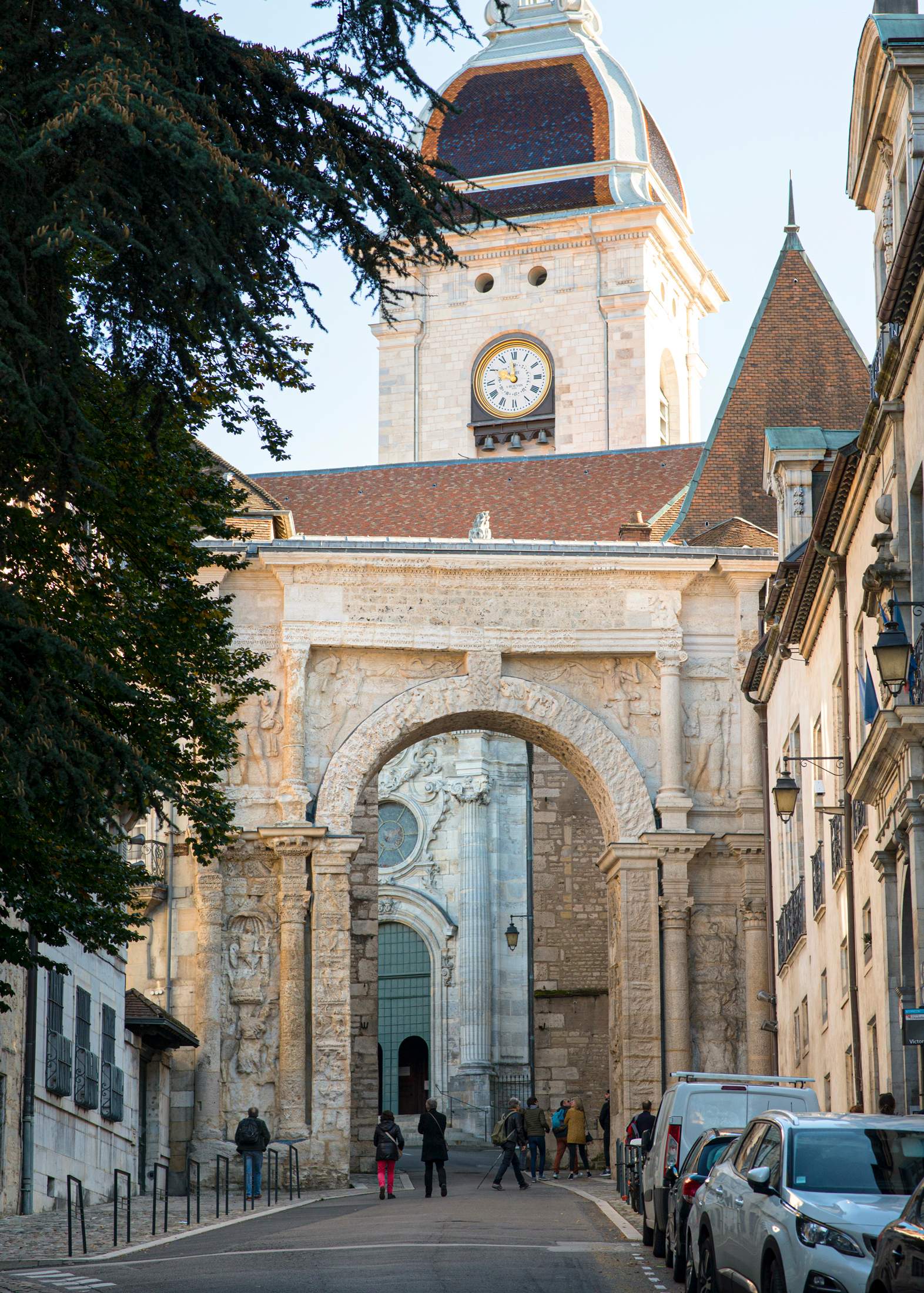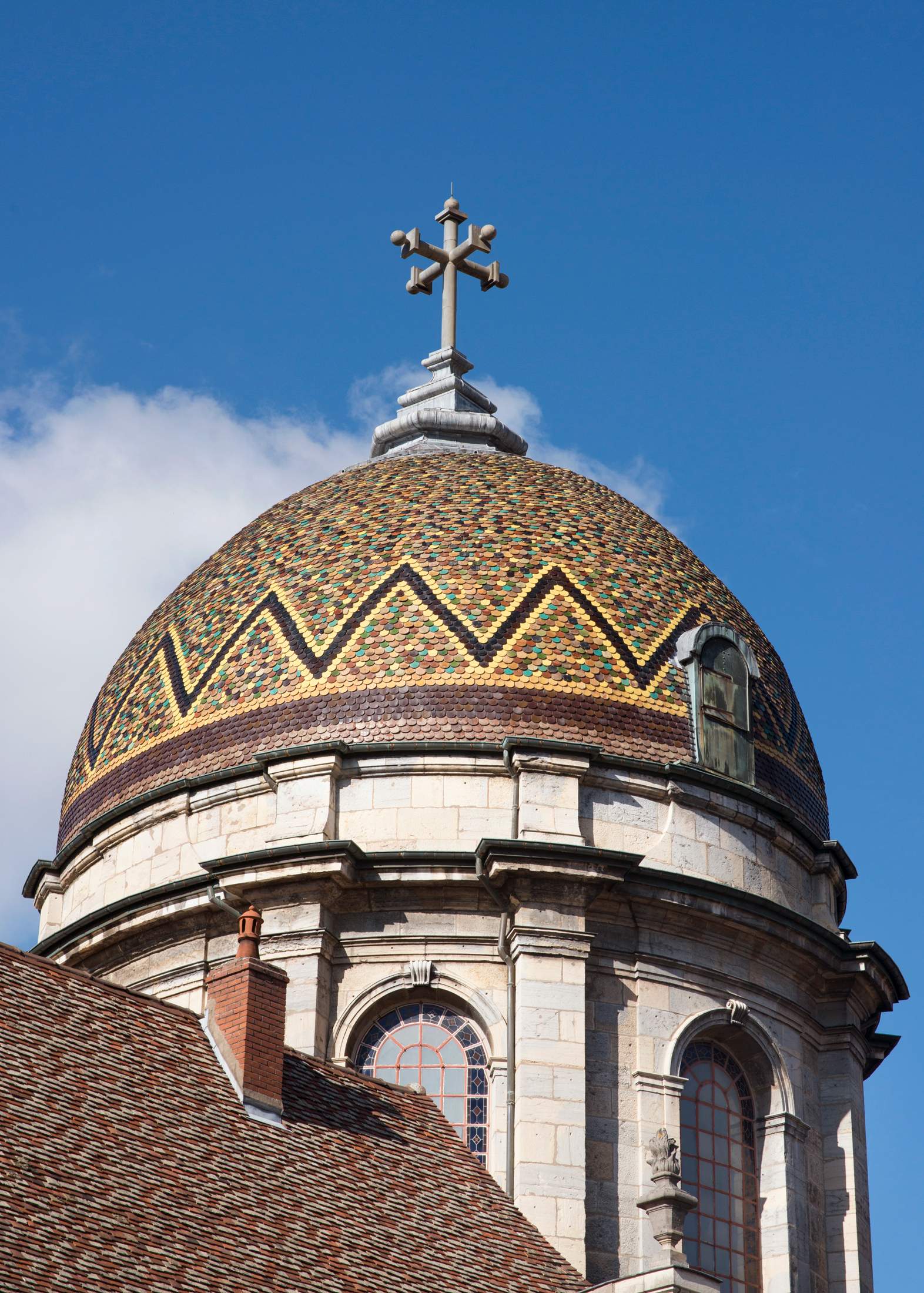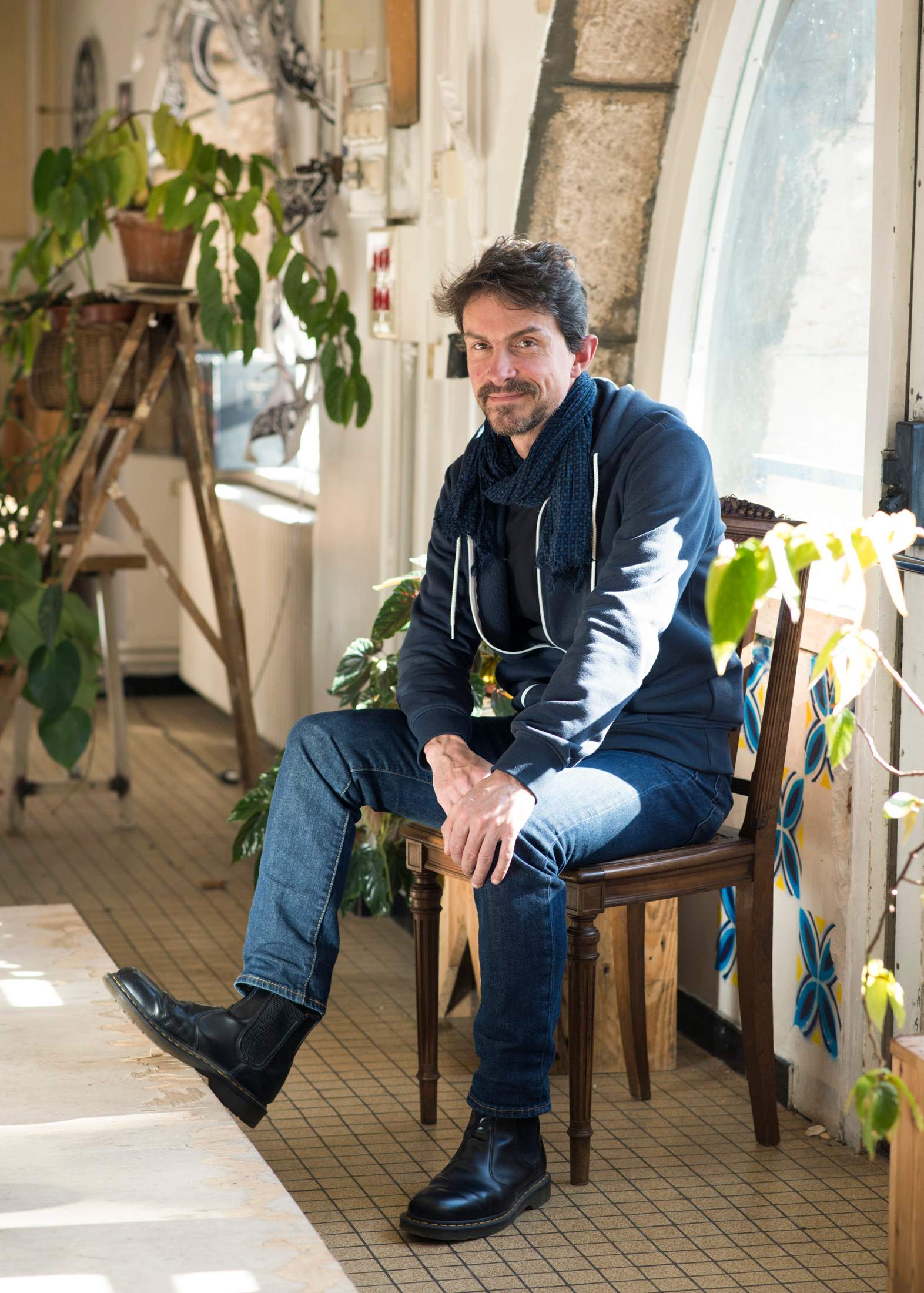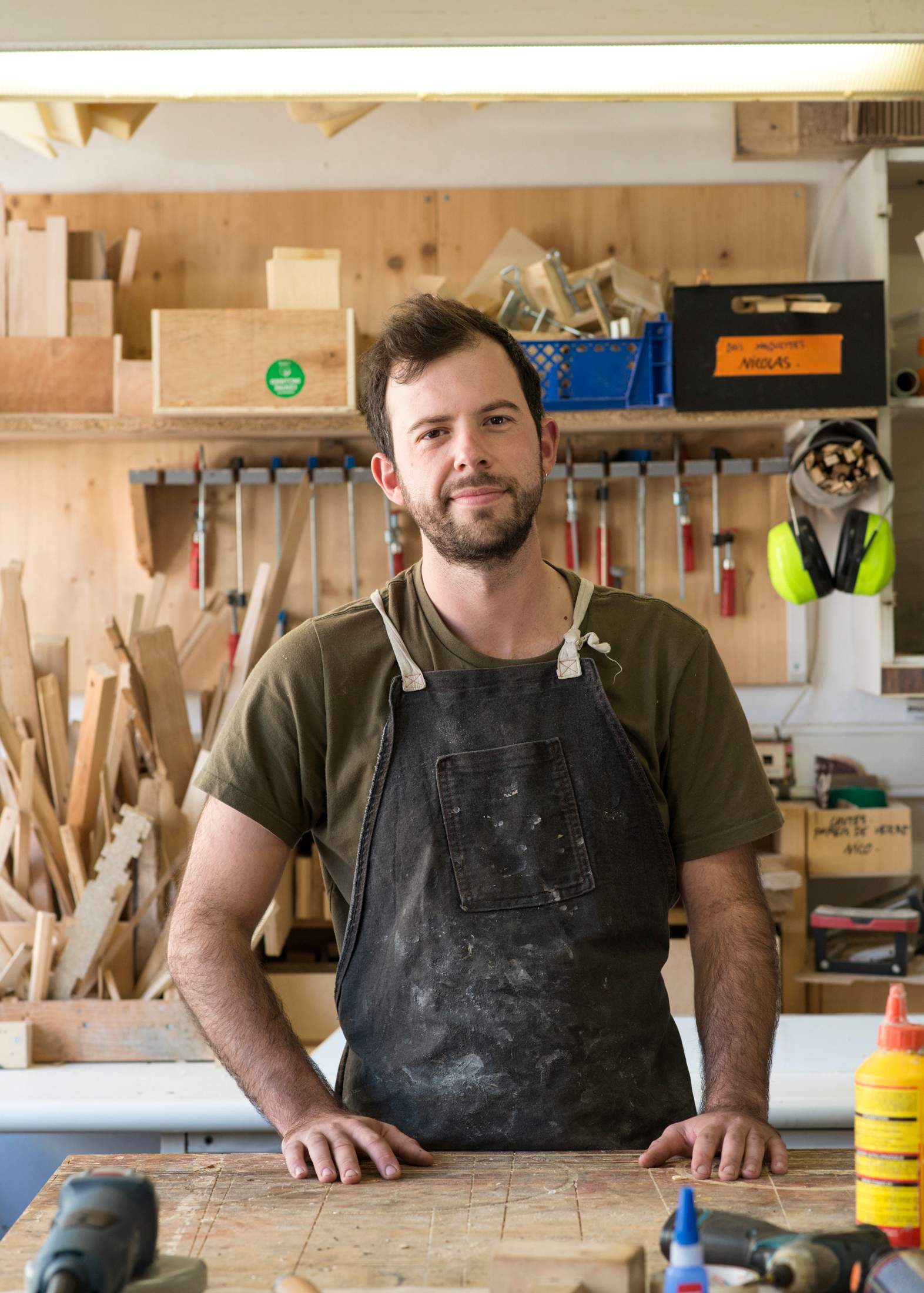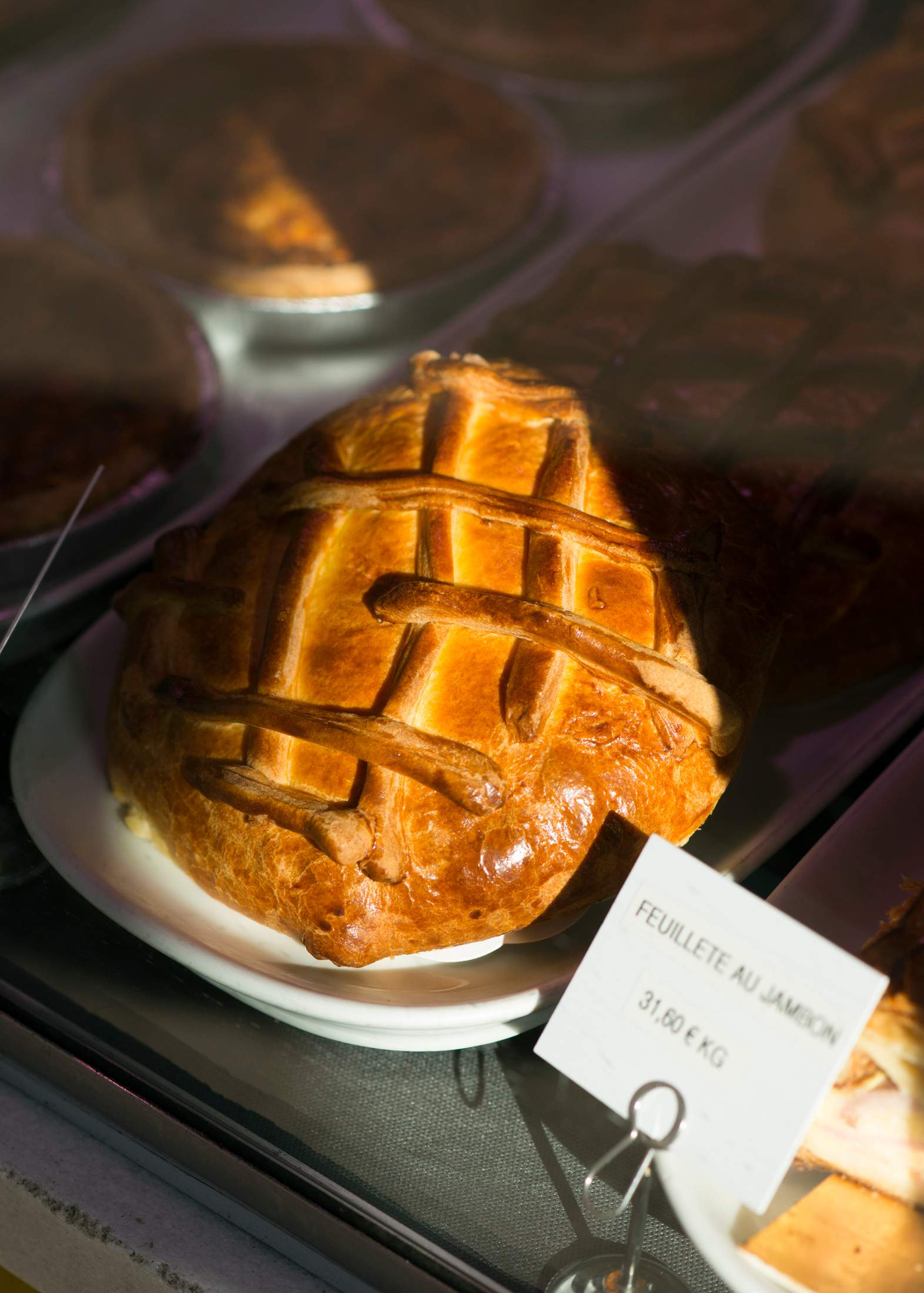 5.
Guimarães, Portugal
photographer: Matilde Viegas
Guimarães is working hard to entice those who might previously have relocated to Lisbon or Porto. The historic, Unesco-listed city of 150,000 sits within Portugal's globally important fashion-manufacturing region. This makes it a strategic spot for enterprising designers who are looking for easy access to world-beating textile-makers and more. Its well-kept beauty adds to its allure. Named European Capital of Culture in 2012, Guimarães has benefited from significant investment; the city is now home to shops selling smart wares, squares packed with diners and an abundance of leafy parks.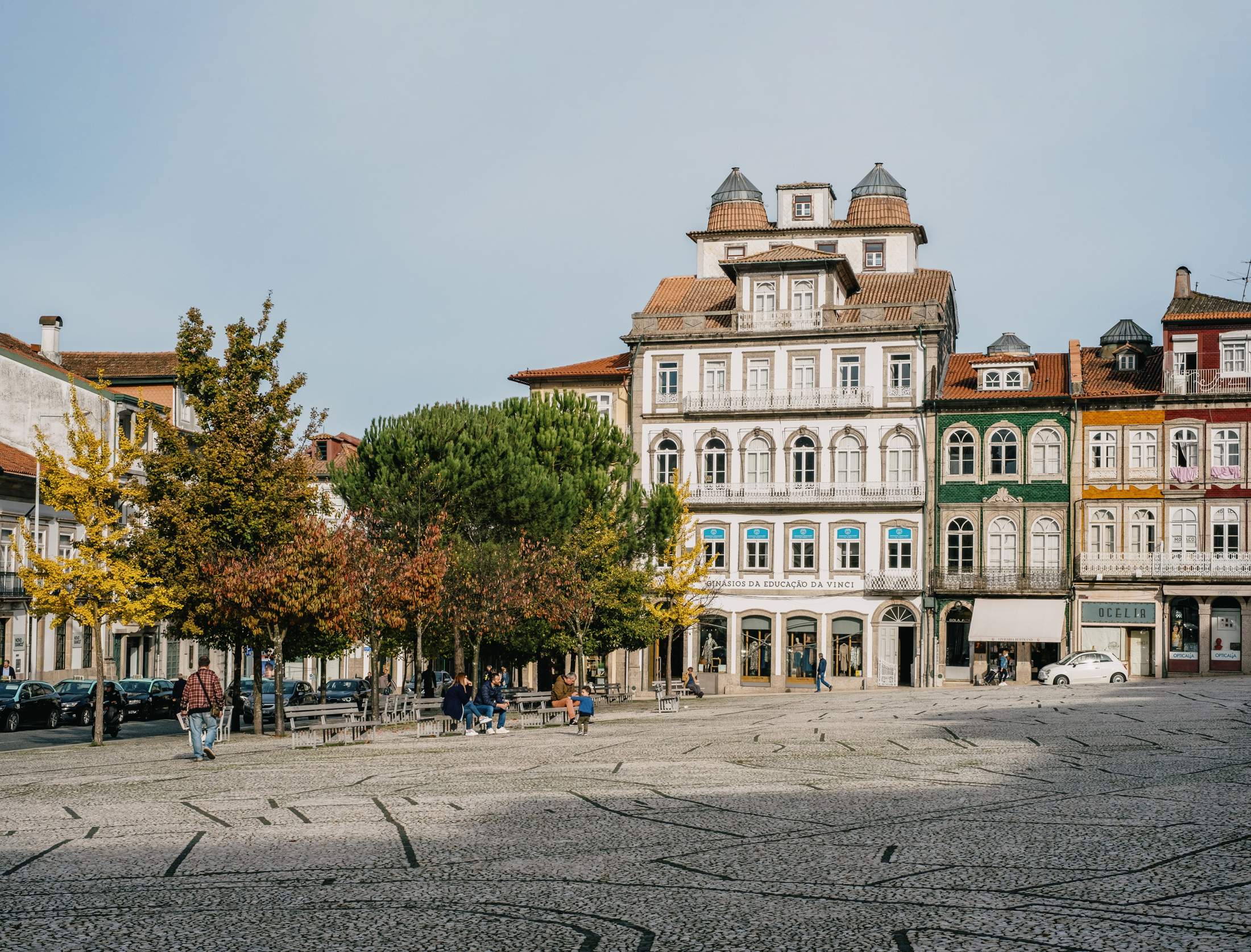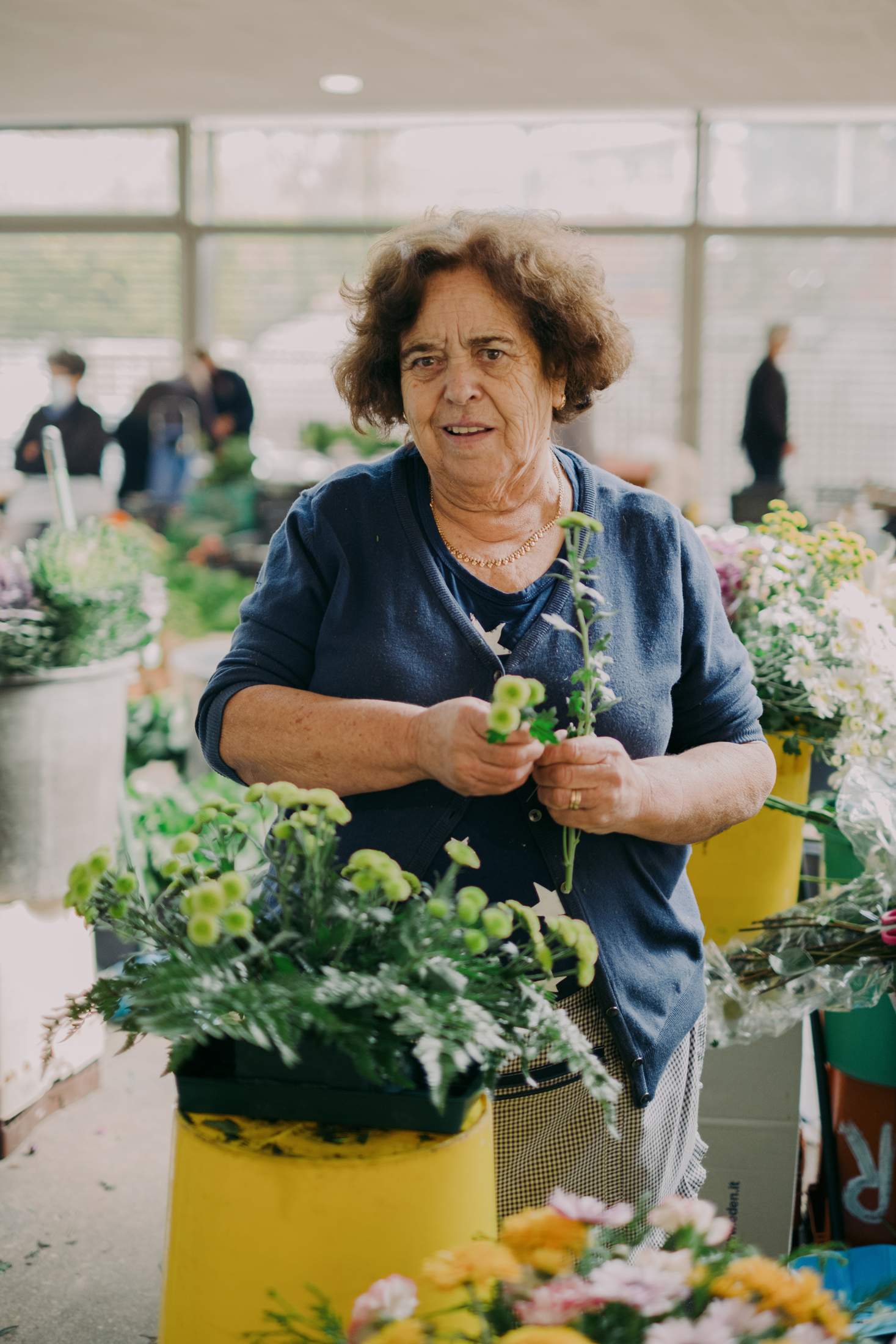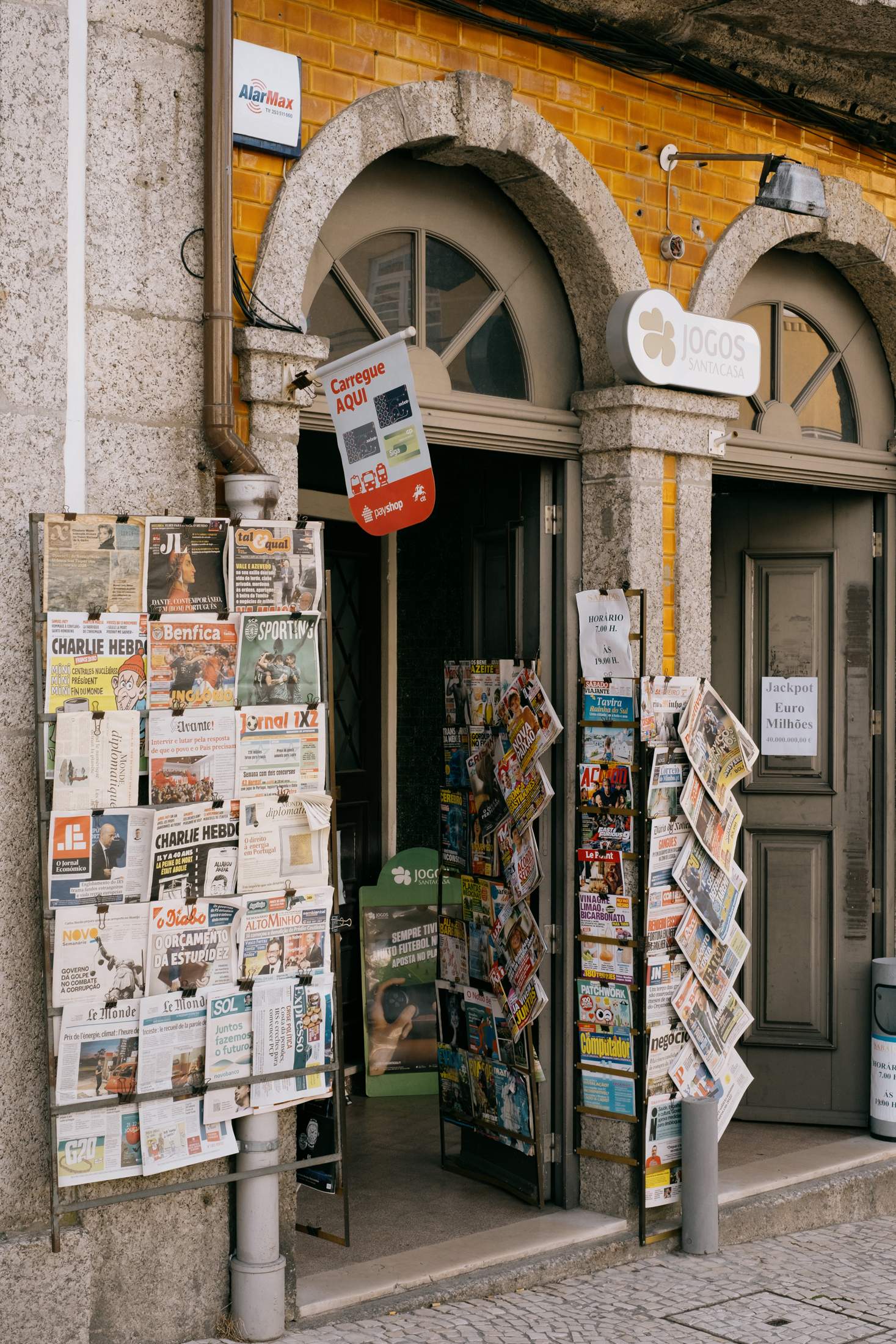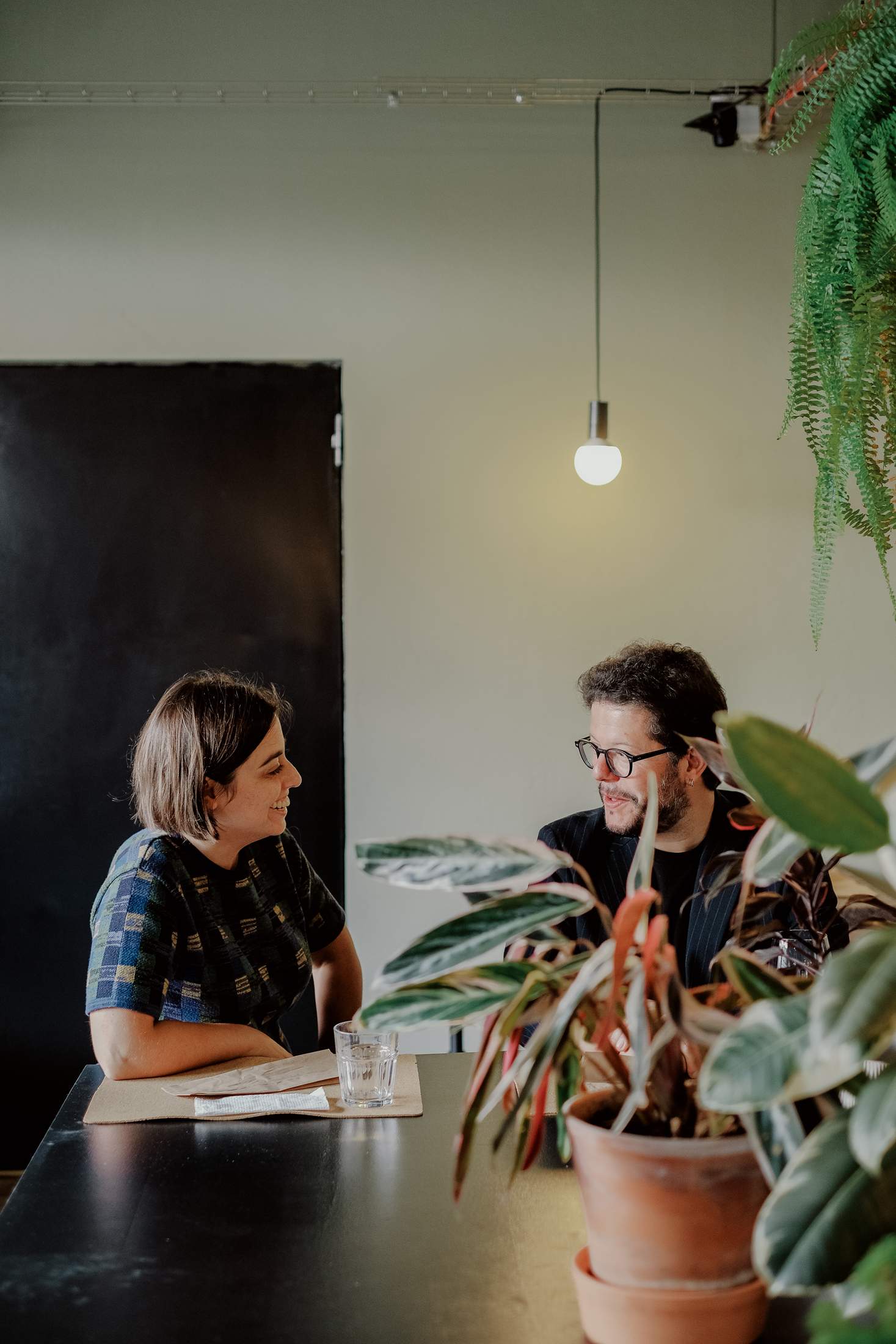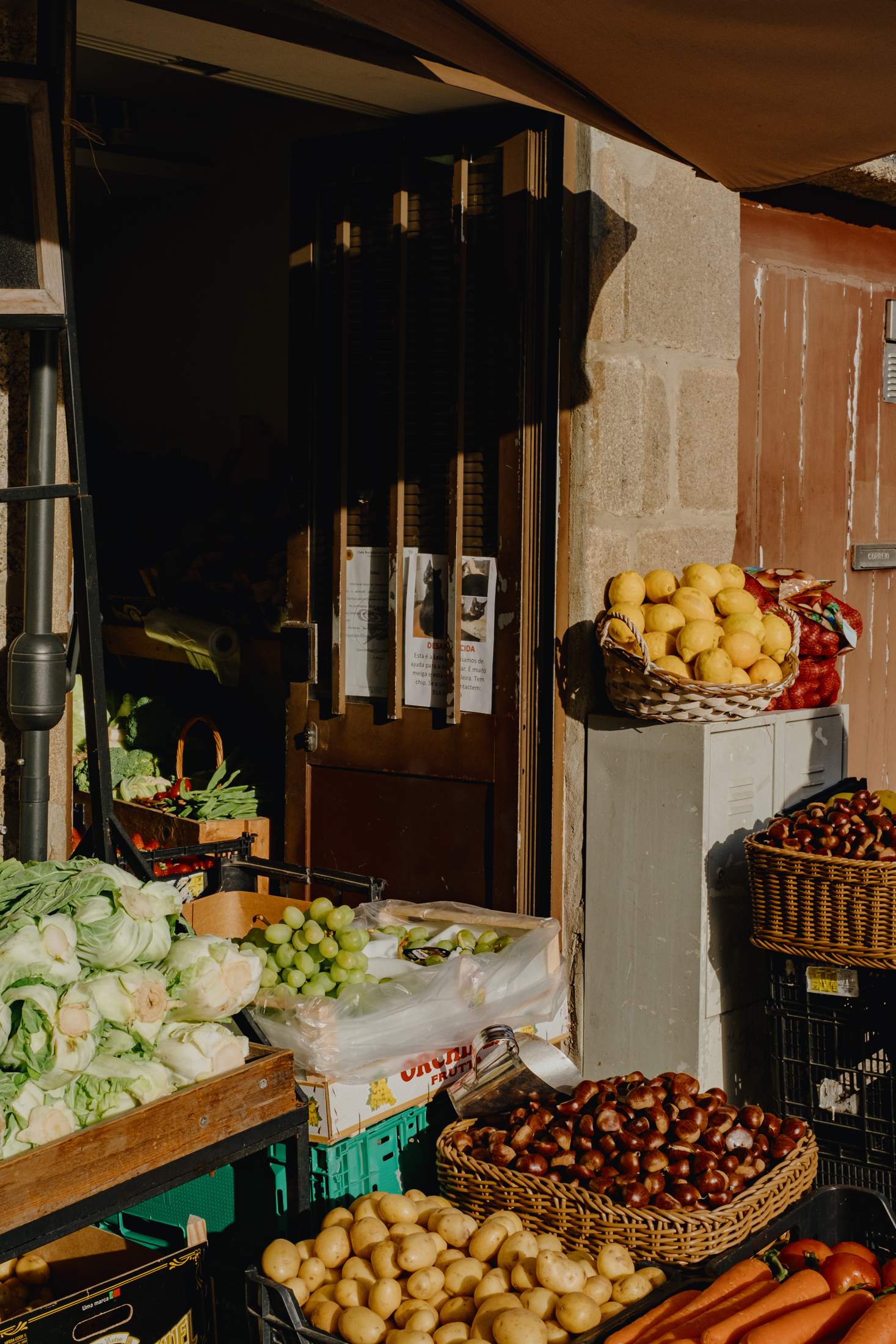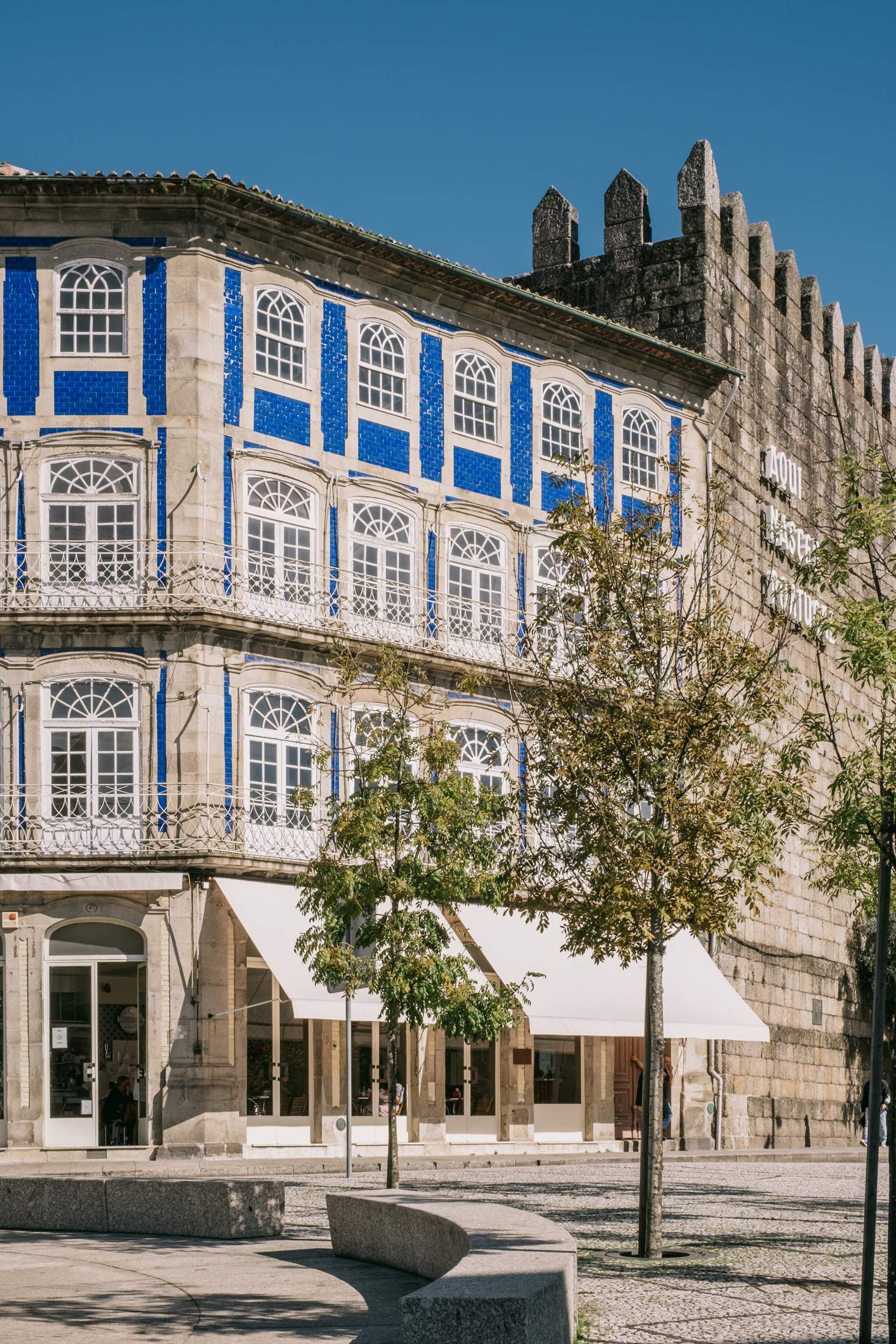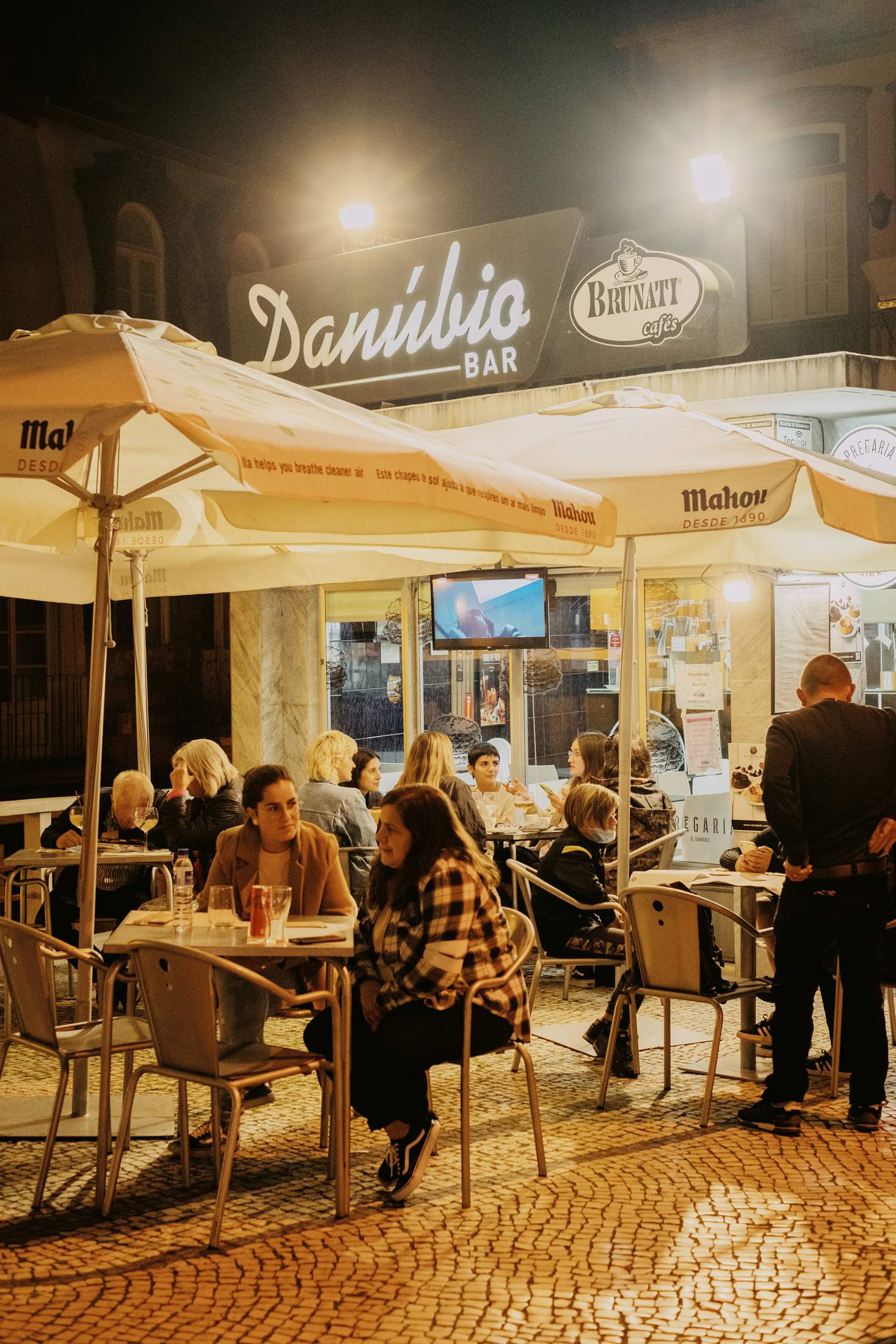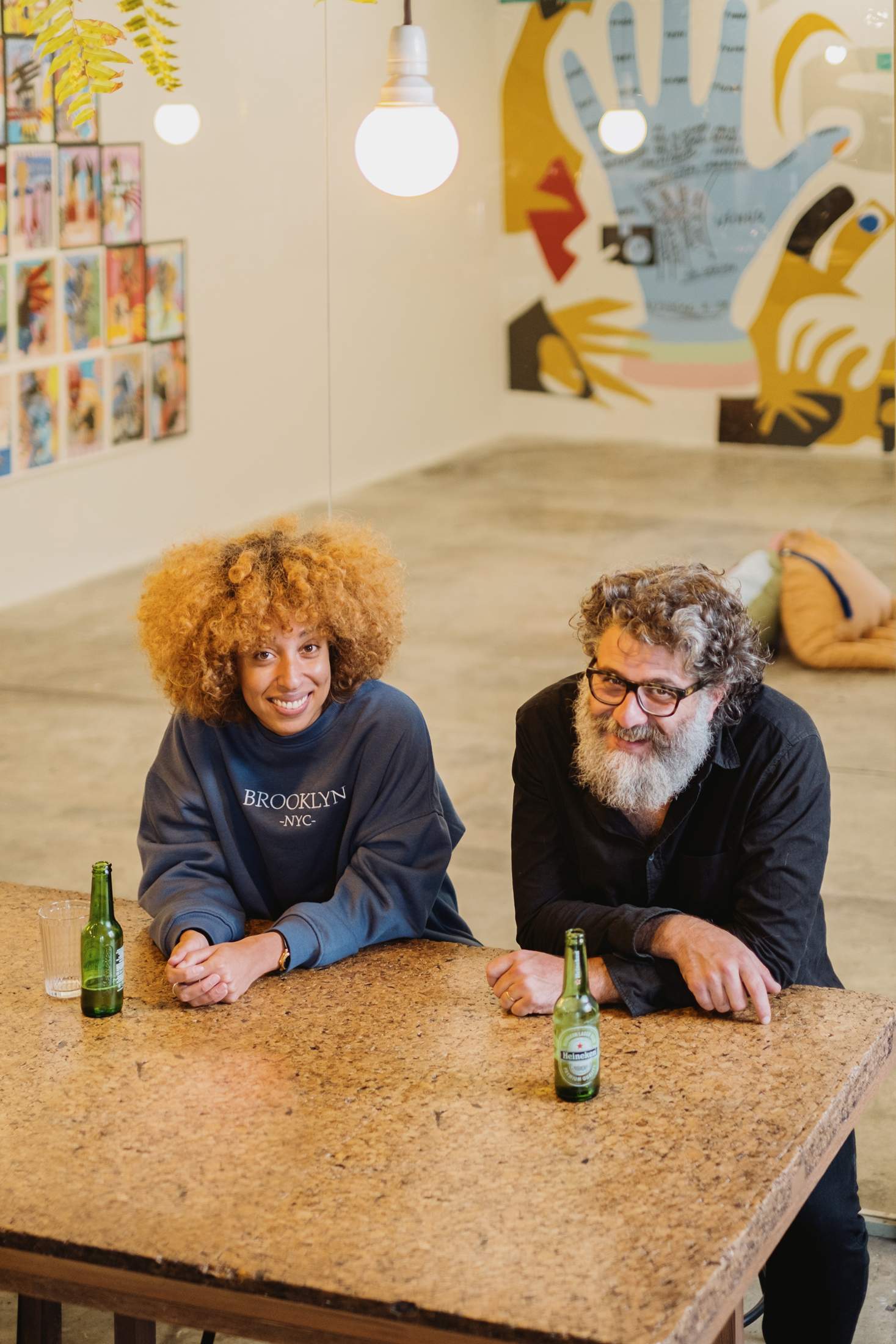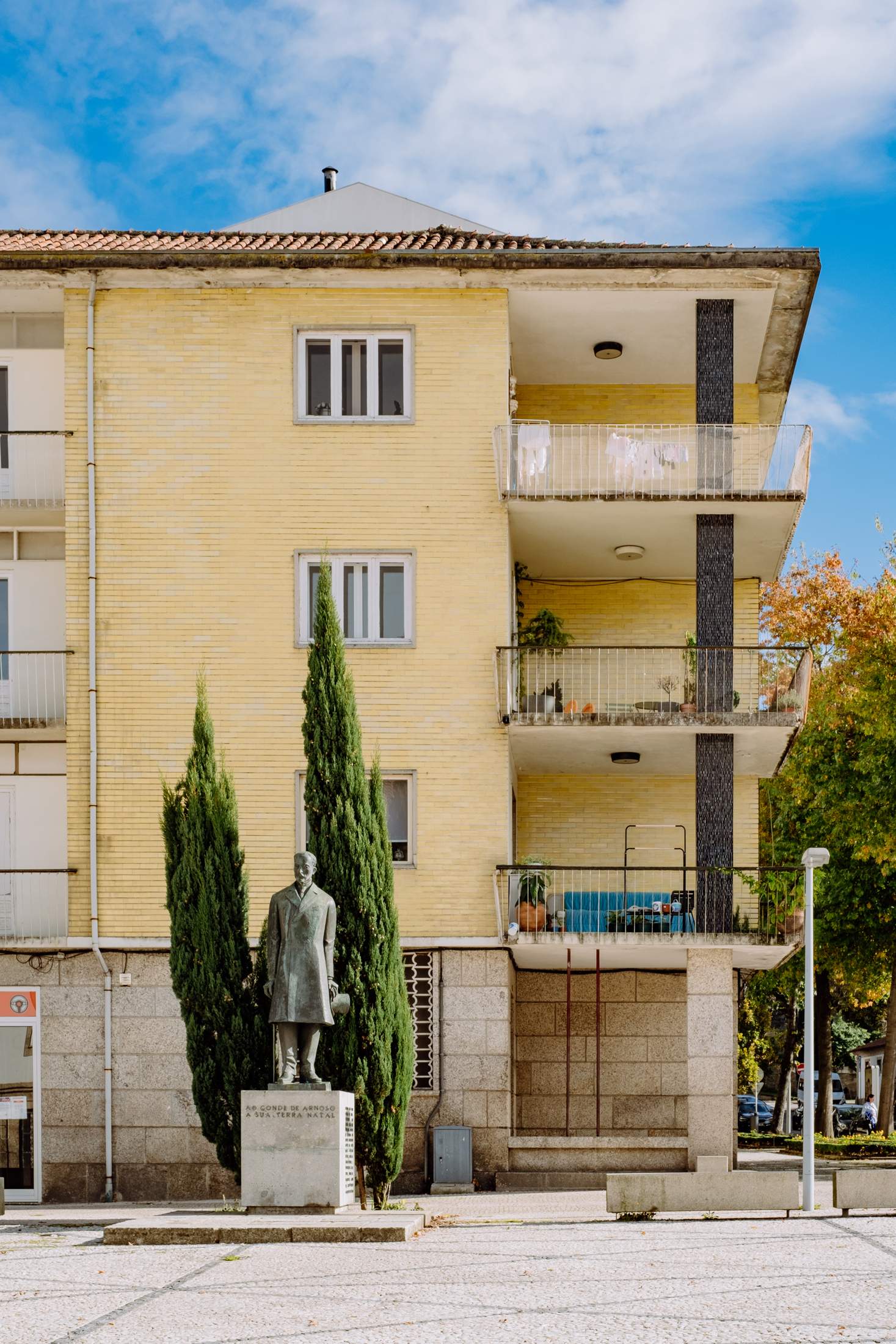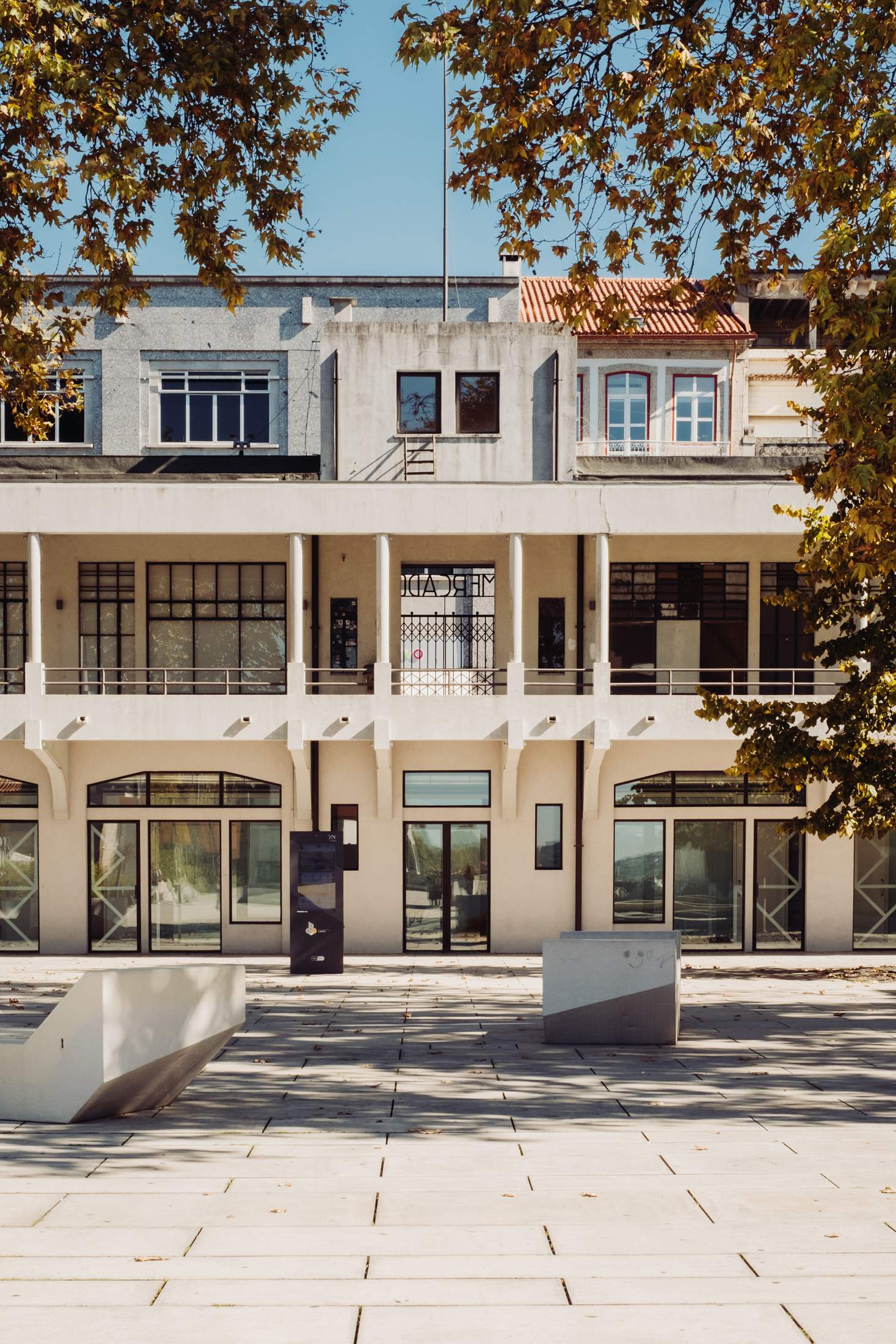 "We didn't want to turn our city into a museum," says José Nobre, director of the department of culture and tourism at Guimarães city hall. "So we worked with residents on what they wanted." The result? Plazas have been repaved, buildings refreshed and new cultural institutions launched. Crucially, residents feel that places such as the São Tiago and Oliveira squares in the heart of the old town – the kind of locations that would have been turned over to tourists in many other cities – belong to them. "We actually use the city," says Guimarães native Sofia Pinto. "We go to those squares and spend time there."
Pinto and her partner, Pedro Martins, grew up in Guimarães and are part of its returning diaspora. After a few years away, they came back to establish a shop selling craft and food products made in Portugal. This feels appropriate in a city with thriving textile and fashion industries, with major companies such as Giliana, which exports almost 90 per cent of its output to global markets, bolstering its clout.
Other creative industries, such as the arts, are also supported, with the municipality offering €600,000 a year in grants to artists and cultural institutions. Art gallery Centro Internacional das Artes José de Guimarães and the Casa da Memória museum are world class. All of this takes place in a valley surrounded by vineyards and hiking trails. Guimarães will appeal to both enterprising entrepreneurs and those who are simply keen to live with good weather and great food, and enjoy a rich sense of community. 
Why stick around?
Following the recent international buzz around Porto and Lisbon, Guimarães is a good bet for the next Portuguese city to back.
Nestled at the foot of Colorado's Rocky mountains, Boulder has it all: some 250 days of sunshine a year, great restaurants, a thriving live-music scene and an abundance of natural beauty. Hailed as the healthiest city in the US, Boulder also has a sporty population that makes the most of its many hiking and cycling routes, as well as skiing resorts and reservoirs for swimming. Nature aside, Boulder's government has been working hard in recent years to brand the city as America's start-up capital, with more new hi-tech enterprises per capita than any other US urban centre. But it's not all business: Boulder is also renowned for its craft beer.
Why stick around?
Boulder's bustling nightlife has something for everyone, with people from all walks of life congregating at its busy bars.
Historically a Roman spa town, Aachen is Germany's westernmost city, which sits on the borders with Belgium and the Netherlands. Known for its ancient buildings, thermal hot springs and prestigious rwth Aachen University, this melting pot has all the ingredients of a self-sufficient city. About 50,000 students attend Aachen's four major colleges and universities, making it a youthful and lively place to live and work, and giving it a prosperous start-up scene. The city ranks favourably among expats, who value its high quality of life and good connections.
Why stick around?
This border city blends Belgian elegance with German efficiency, fostering a stylish but well-structured way of life.
8.
Leiden, the Netherlands
As the seat of the oldest university in the Netherlands, Leiden is a start-up-friendly, lively city, dotted with cafés and bars. It is also the birthplace of Rembrandt van Rijn, whose paintings can be seen at the Museum de Lakenhal, one of many cultural institutions in the city. Leiden is home to the Hortus Botanicus, where the first Dutch tulips were cultivated. A base for expats and Dutch citizens alike, its urban infrastructure is on par with larger cousins Amsterdam and The Hague. What's more, it's a short drive from the beaches and surfing spots of the sandy North Sea coast. 
Why stick around?
Leiden offers a well-functioning ecosystem of students, start-ups and businesses.
Bordered by geysers and dramatic landscapes, access to nature has always been part of Reykjavík's appeal. Recently, however, the city has rebranded itself to prove that it's also a resourceful, culturally diverse and commercial Nordic centre. More than a decade after Iceland's economic crisis, Reykjavík is cultivating a flourishing commercial sector by bolstering its long-standing fishing and agriculture industries, while aiding entrepreneurs with simple tax structures and government support. Despite its small size, Reykjavík's youthful expat community makes the city welcoming to foreigners. It's also a leader in political diversity, appointing an almost female-majority parliament earlier this year.
Why stick around?
No one enjoys doing their taxes. Reykjavík has one of the world's simplest tax structures, meaning more time to enjoy the city's pleasures.
With its thriving design, culture and hospitality scenes, Porto is Lisbon's pluckier, edgier sibling. And while the city itself, especially its recently restored historic centre, provides plenty of charm, its many students and hip new establishments (more of which seem to open every week) give the place a distinctly modern atmosphere. The municipal government here continues to support the creative industries: industrial designers from abroad can set up shop here with relative ease and connect with the region's manufacturers, while the technology and innovation sectors are booming. 
Why stick around?
Surfing is one way to enjoy the Atlantic here; the other is dining on the daily catch at one of the city's many seafood restaurants.
Known as the gateway to the West, Patras finds itself in an enterprising position in the northern Peloponnese, in reach by ferry of Italy as well as the rest of Greece. Its geography has made it regionally important as a shipping hub but opportunities extend beyond its prosperous past. After Greece's debt crisis, the authorities in Patras have increasingly sponsored its start-up ecosystem, hoping to foster new employment for its residents. Though it is the country's third-largest city, Patras's proximity to nature is astounding, with varied cycling trails, beaches and even ski resorts on the city's doorstep.
Why stick around?
This sunny city is temperate all year, kept cool in the summer by the breeze rolling in from the Aegean.
With more than 120 green spaces and 540km of cycle lanes, Hans Christian Andersen's hometown has shed its reputation as a mere industrial centre and is vying to usurp Copenhagen as Denmark's most sustainable city. With quality of life being extremely high here, there's little reason for residents to trek to the nation's larger cities. On Wednesdays and Saturdays, citizens pick up fresh produce to top their smørrebrød at the farmers' market and, on weekends, the archipelago is ideal for island-hopping or cycling.
Why stick around?
Those who want to live an urban life without a car can do so with ease in one of the world's most cycle-friendly cities.
Perched on the northern bank of a serene Swiss lake, Lausanne is a self-contained gem of a place that residents of larger metropolises can only envy. Despite its compact size, this city packs a global punch as home to leading universities, including the École polytechnique fédérale de Lausanne and the École hôtelière de Lausanne, which tops international hotel-management school rankings. It's also home to the International Olympic Committee (ioc). Lausanne's French-influenced cuisine means that quality regional cheese and wine are close at hand, and with swimming in the summer and skiing on the nearby slopes in the winter, it's easy to stay active all year. 
Why stick around?
As well as the ioc, many international non-profit organisations have their headquarters here, forging a diverse and interesting expat scene.
Ballarat is a rural Aussie city that's bustling with culture, creativity and a diverse community – and a growing number of urbanites want a piece. Crowned a Unesco Creative City in 2019, Ballarat is a hive of activity all year, thanks to its brewers, restaurateurs, artists and artisans. Residents and visitors alike also flock to the Art Gallery of Ballarat, the oldest and largest regional gallery in Australia, for internationally acclaimed exhibitions. What's more, Ballarat makes a great case for its liveability, thanks to affordable housing, excellent education and reliable transport, with an extensive network of bicycle lanes currently in the works. 
Why stick around?
Ballarat shares nearby Melbourne's ambitions for top-quality, progressive hospitality venues, with new food concepts popping up regularly.
Freiburg is Germany's sunniest city but that's not the only reason more and more people are relocating to this southwestern destination. Bordering the wooded slopes of the Black Forest and the region's vineyards, Freiburg is becoming increasingly known for its progressive green policies. The government wants to source 100 per cent of its energy from renewable sources by 2050 and is building a veritable paradise for pedestrians and cyclists thanks to its car-free neighbourhoods. 
Why stick around?
Packed with museums, Freiburg's cultural offering punches well above its weight for a small city.
Tartu is Estonia's dynamic hidden gem, with a long-established reputation in the fields of technology and sustainability. Situated in a country that's notable for playing a crucial role in the global rise of Skype, as well as for its fast internet and e-services ranging from healthcare to business management, Tartu is a haven for technology start-ups. As for sustainability, Tartu's green initiatives include energy-efficient street lighting and electric public transport, beating even the capital Tallinn's efforts by a landslide. 
Why stick around?
Estonia is an extremely easy place to start a business and for non-Europeans, it's an alluring option for an entry point to life in the EU.
Much more than Norway's oil capital, this coastal city is also ideal for those who want a more relaxed urban lifestyle with quick access to the great outdoors. Stavanger's 18th-century timber houses and cobblestones are thoroughly charming, and the colourful Øvre Holmegate street offers quality cafés and bars that are frequented by the city's many university students. The mild maritime climate means that winters in Stavanger are not as harsh and, in the summer, that the waterfront comes to life in true port-city style.
Why stick around?
Hiking opportunities abound, while those who prefer to enjoy their sport seated can watch the city's football team at the impressive Viking Stadion.
18.
Santa Cruz de Tenerife, Spain
Sitting on the northeastern tip of the largest of the Canary Islands, Santa Cruz de Tenerife boasts a warm climate and incredible access to nature, with forests, beaches and mountains just a short drive away. Urban views include the Teide dormant volcano – the tallest peak in Spain – and one of the country's busiest ports, which acts as a connecting hub between Europe, Africa and the Americas. Far from just a holiday destination, Santa Cruz is a buzzing city with neighbourhoods of colourful houses, good public transport, plenty of parks and lively squares with bars at which to grab a morning barraquito (coffee cocktail).
Why stick around?
Having a good time all year is easy here: residents enjoy cocktails at beach bars over the Christmas period.
As an alternative to Seoul or Busan, Seogwipo is the second-largest city on the subtropical Jeju Island, with rocky cliffs, white-sand beaches and verdant mountain trails nearby, as well as a buzzing urban centre. It's also more cost-effective than the island's clogged capital, Jeju City. Like any South Korean city worth its salt, barbecue restaurants and karaoke bars abound, and the ocean-facing Chilsimni Food Street is crowded with places to sample fresh seafood. The autonomously governed Jeju Island also has a more liberal immigration policy than the mainland. Investors who buy property worth at least 500 million won (€370,000) are rewarded with a quick pathway to permanent residency.
Why stick around?
South Korea is famous for its food and Jeju Island for its homegrown soju, creating an appetizing combination.
Lille, on the Belgian border, is in the midst of a transformation, with smart urbanites fleeing Paris to establish exciting new businesses here. Foreigners have also been arriving since the city launched the Hello Lille initiative, which aims to bypass Paris in attracting and supporting international entrepreneurs. Additionally, Lille has long cultivated a reputation as a cultural capital that celebrates its French-Flemish roots. Here, numerous art museums, cathedrals and modern art venues are within easy access of residents. 
Why stick around?
Technology hubs need not be boring. In Lille, those in start-ups can also appreciate the rich culture of northern France.
—
Honourable mentions:
Five more small cities that are on our radar, from a remote outpost in the Andes to the 'other Portland'.
21.
Winterthur, Switzerland: Its proximity to Zürich, Switzerland's largest city, kept Winterthur out of our main top 20. Yet an affordable cost of living, enviable public infrastructure, cycling network and support for small businesses push this place well beyond the realms of being simply a commuter city.
22.
Galway, Ireland: For a relaxed lifestyle in an English-speaking coastal city, young families are increasingly choosing Galway. Home to well-known artists and writers in years past, the city council is doing much to provide incentives to attract and nurture a new generation of creative talent.
23.
Loja, Ecuador: As its transport options are limited, Loja, which is perched on a small plain at the northwestern foot of the Andes mountains, might be a touch too isolated for some. But this quiet beauty of a city has long attracted musicians, artists and other creative types seeking a gentler way of life.
24.
Portland, USA: Not to be confused with Portland, Oregon, this small Maine city lives up to the "Vacationland" tagline on the license plates of the state's cars. Increasingly, however, its easy access to pristine lakes, forests, coastline and islands is making this a full-time home for a sharp set of residents.
25.
Grenoble, France: The European Green Capital for 2022 lies at the intersection of four mountain ranges in the Alps. Shaking off a reputation as only being a hub for the sciences, its authorities are pushing the arts and tourism industries to broaden Grenoble's horizons. 
---
What makes cities tick?
Ensuring that our urban centres are robust, resilient and home to engaged citizens has never been more important. Andrew Tuck asks the brightest and best in architecture, planning and government to reveal the secrets of their successes.
'The Urbanist' airs at 20.00 London time every Thursday on Monocle 24. Listen live at monocle.com/radio