Brand Hong Kong / Global
Building better
There's plenty to see at street level, from revitalised markets and colourful playgrounds in the heart of the city to new concert halls by the sea.
Gleaming skyscrapers might be Hong Kong's international calling card but smaller buildings and ground-level interventions have become the talk of the town. Designers and urban planners are finding success in restoring and repurposing old buildings in and around the business district, while a renewed interest in revitalising the city's public spaces is bringing colour and a better quality of life to Kowloon's older areas. New structures are being conceived in a more considered way that reflects both the surrounding community and the climate.
---
1.
Tasty hub
Hong Kong's flavours flourish at the newly restored Central Market.
Sandwiched between skyscrapers, such as the ifc, and Queen's Road in Central, the city's flagship shopping street, is Central Market. Originally a fresh food market, the 1930s-era building reopened in 2021 as a shopping and dining destination. In the daytime, sunlight floods through the large black-framed windows and office workers fill the tables for lunch at the food hall. In the evening, families watch a movie in the courtyard while commuters stroll through the shopping arcade on their way home, stopping to pick up supplies at zero-waste supermarket Slowood or for a drink at Mak's Beer.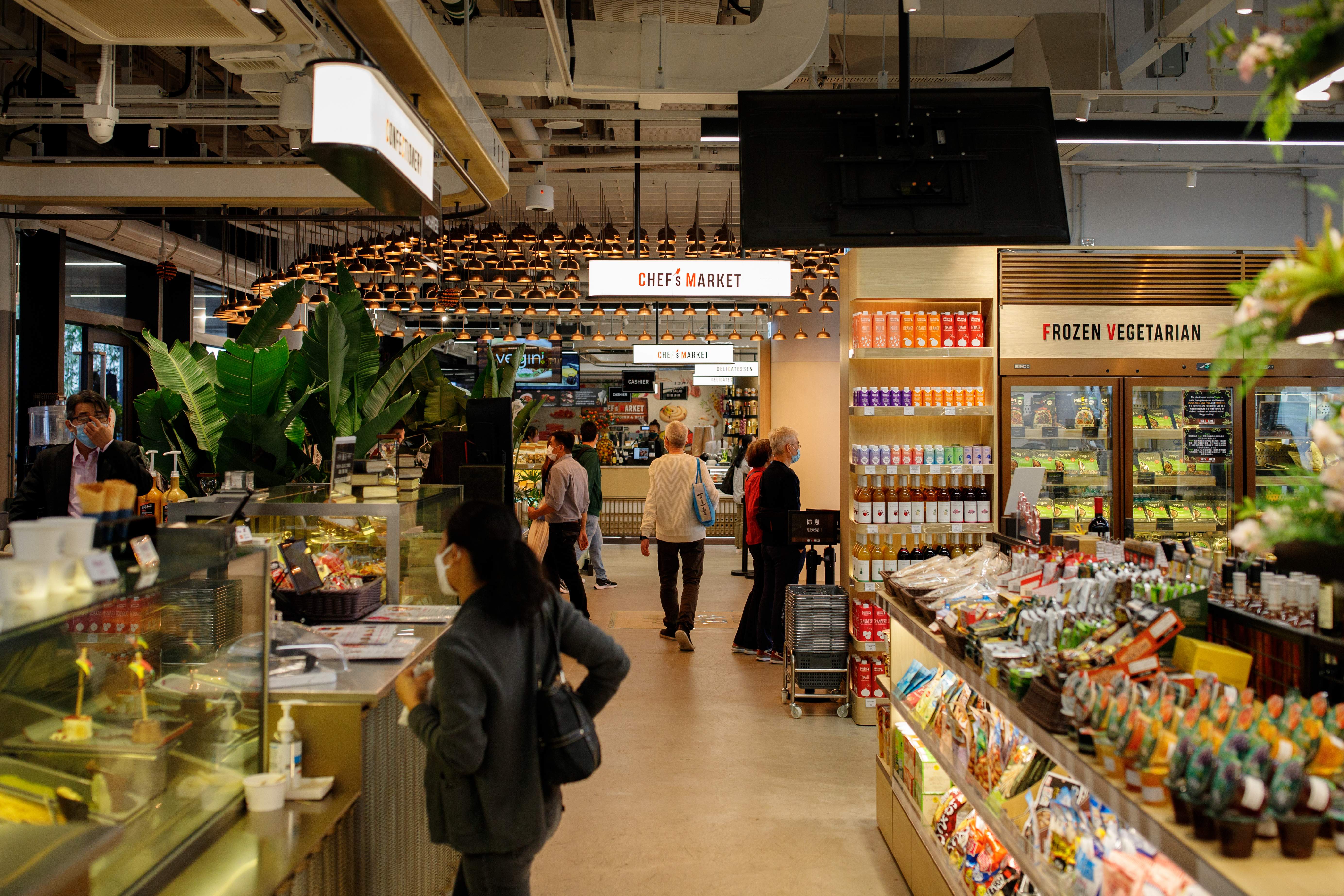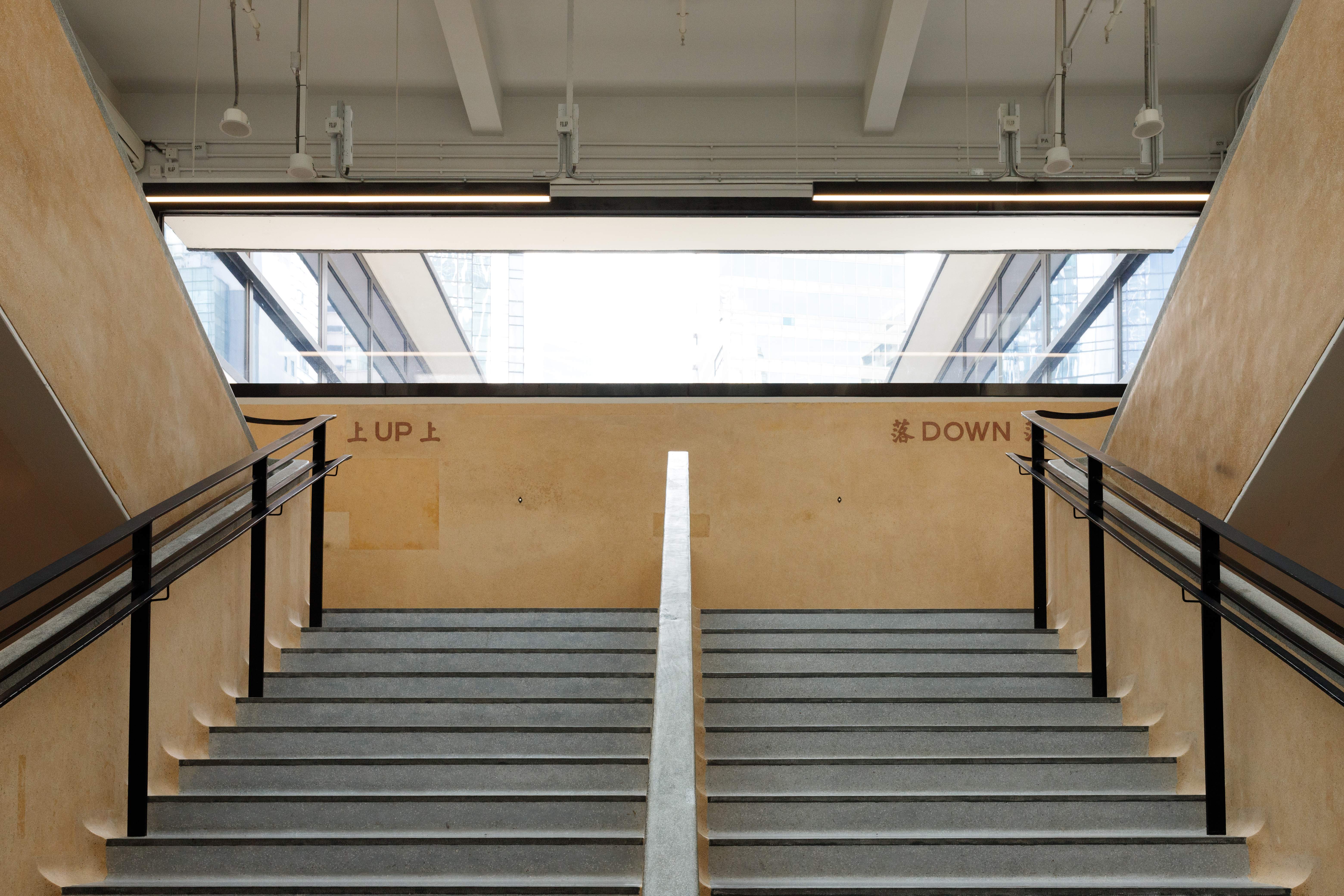 Chinachem Group led the restoration project and handed Benjamin Lam and Chan Kin Cheong of Shadow Design a brief to highlight the market's cultural heritage. It is one of Hong Kong's two Bauhaus-inspired buildings and the designers were able to preserve much of the original architecture, from the main staircase to the open-plan, department store-style retail areas. Central Market's three floors house more than 100 stalls and the mix of tenants has been selected to support small businesses.
---
2.
Public life
Investment in parks is helping to transform urban neighbourhoods.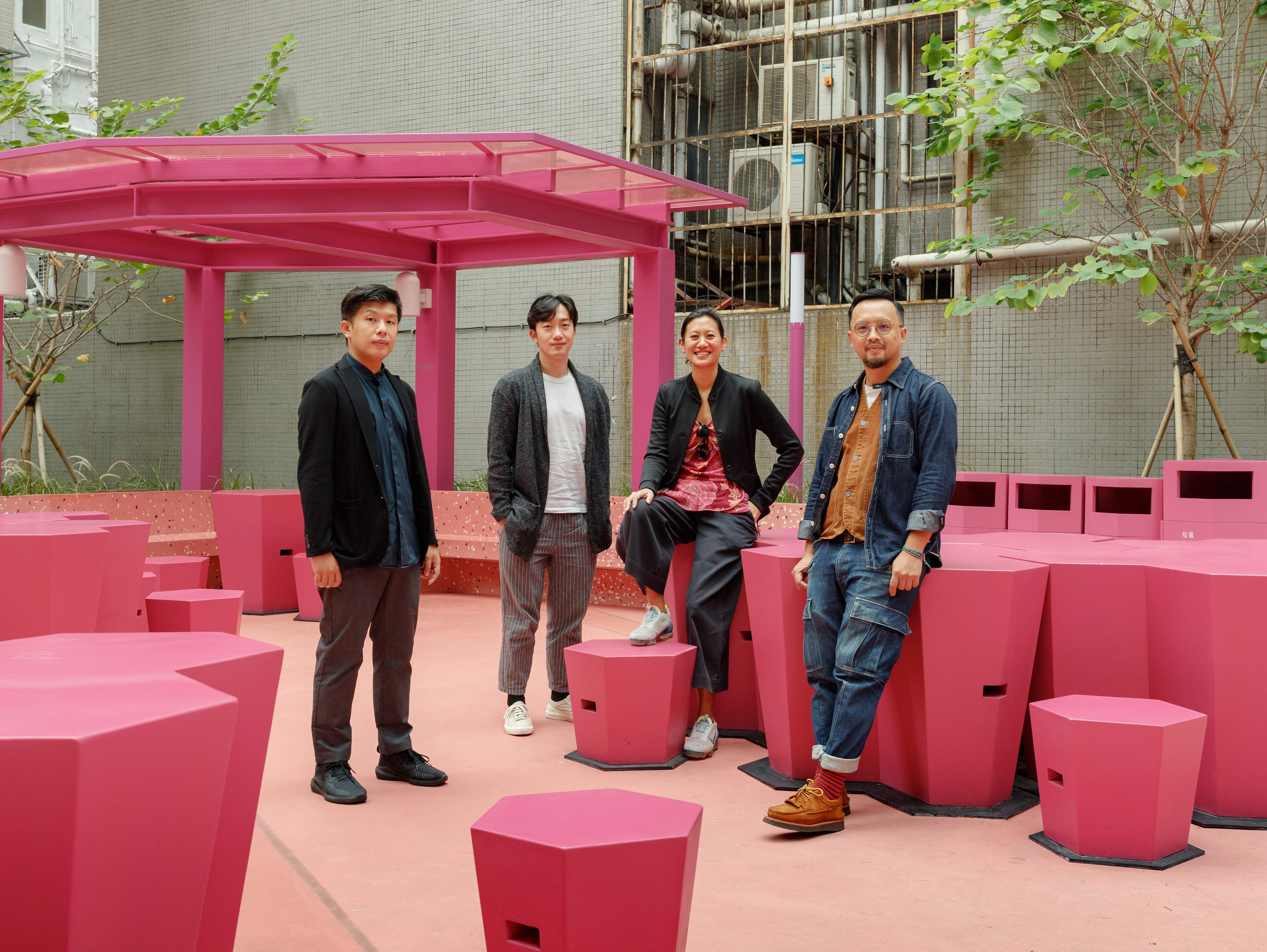 Mornings at the Portland Street Rest Garden are much brighter following a makeover by the Design Trust, an ngo. Seniors from the surrounding neighbourhood are sitting on striking pink stools, reading newspapers and playing chess. Hong Kong is investing in its public spaces, from large-scale government initiatives to smaller, collaborative interventions with charities and volunteer organisations. "The government manages close to 2,000 parks of various sizes but we were most interested in the small ones in denser urban environments," says Marisa Yiu, founder of the Design Trust (pictured right with team members Kam Fai Hung, Ricky Lai and Xavier Tsang). The Portland Street Rest Garden, in the Yau Ma Tei district of Kowloon, is part of a pilot programme involving four micro-parks and the idea that play is for people of all ages. The first project, a new children's playground in Tsuen Wan, opened in April 2021. Every project links a mentor from the design world with a team of Hong Kong creatives, from urbanists and architects to graphic designers and even candle-makers. "We are using design to bring communities together," says Yiu.
---
3.
Learning curves
Hong's Kong's highly ranked university has a new cultural centre.
The Hong Kong University of Science and Technology is best known for its large engineering school, a world-class executive mba programme and the breathtaking views from its sprawling hillside campus, which overlooks Clearwater Bay and Sai Kung. But, 30 years after it was founded, the university has now added a cultural string to its bow with the opening of the Shaw Auditorium. The 850-seat concert hall will feature performances by the Hong Kong Philharmonic Orchestra and also function as a theatre, exhibition space and graduation hall. "It's the new landmark of the university and the idea is for it to become a community venue," says artistic director Issac Droscha. The elliptical three-storey building was designed by Danish architecture firm Henning Larsen. Husband-and-wife team Claude Godefroy and Elva Tang (pictured right) founded its Hong Kong studio in 2014. "There's a touch of culture to the fluid and rhythmic form," says Godefroy during a pre-opening tour. A canopy effect, created by the offset façade, shades and shelters pedestrians from the elements, one of many subtly smart design touches that suit the sub-tropical climate.