Brand Hong Kong / Global
Good times
From fans of theme parks to pampered pets, almost anyone can have a good time in Hong Kong and the entertainment options are ever improving.
Hong Kong has always been serious about having a good time and there are few better spots for thrill-seekers of all ages than the south side of Hong Kong Island. This picturesque stretch of coast line – home to some of the city's most popular beaches, scenic cycling routes and hilltop hikes – is adding new hotels, art galleries and all-weather leisure activities. Sailors departing the marina at Aberdeen can get a glimpse of the south side's newest attraction: a colourful water park that appears to slide straight into the ocean.
---
1.
Splash of clans
For world-class aquatic adventures, Ocean Park is hard to beat.
Hong Kong's oldest theme park Ocean Park made a splash at the end of 2021 with the opening of a new water park. Water World has 27 indoor and outdoor rides and attractions, including a surfing simulator and a rainbow slide with racing lanes. And then there's The Vortex, an outdoor bowl that funnels rafters into a tube where they swing almost vertically from wall to wall – a personal favourite of executive director Bryan Fish. "It's the most intense one," says Fish, a self-professed adrenaline junkie and theme park veteran. Before coming to Hong Kong to join Ocean Park, the American was running water parks around the Middle East.
The view from Water World is another major attraction. Its location on the waterfront allows guests to enjoy views of the sea and the south side of Hong Kong Island, before, during and after they plunge headfirst down a flume. "I don't think there's another park you can compare to this," says Fish. "There's not a hard angle anywhere in the building. It's quite in harmony with the contours of the land itself."
---
2.
Game on
The story of a newly minted technology unicorn is a win-win.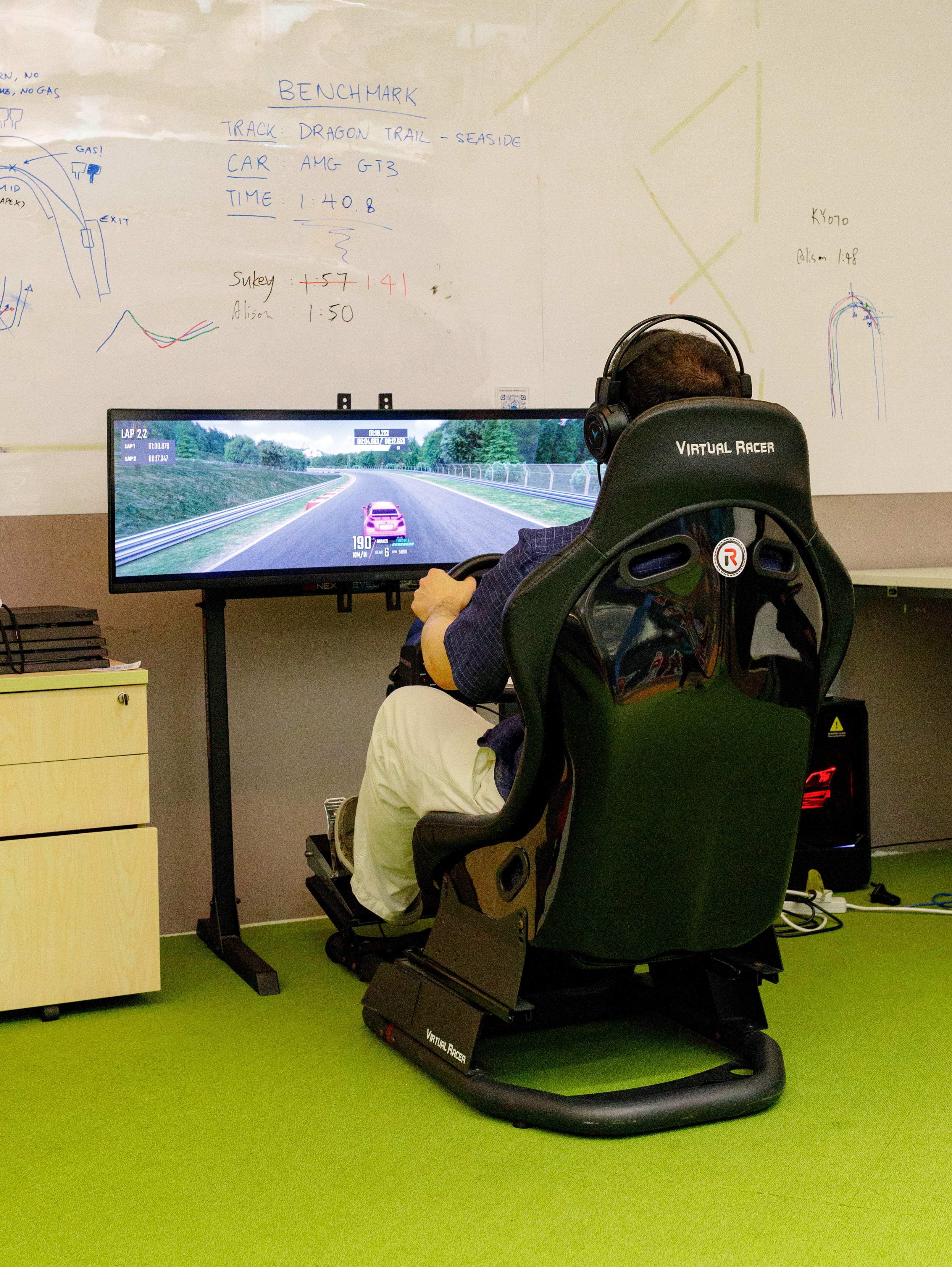 Revv Racing is a computer game with added drive: players compete in motor racing tournaments for real prize money and can own the digital rights to the cars they drive on screen. The simulator is the latest release by Animoca Brands, a Hong Kong-based technology company behind popular mobile-phone games, such as Crazy Kings and The Sandbox. Animoca Brands is a leader in developing video games based on blockchain technology. It's a winning formula for gamers, who can earn money while they play, as well as for the developer: Animoca Brands is valued at more than $2.2bn (€1.9bn). Yat Siu, a veteran entrepreneur, co-founded the company after selling a chunk of his messaging start-up Outblaze to ibm. Siu grew up in Vienna, taught himself to code and worked for Atari before relocating to Hong Kong in the early 1990s. He was one of the first tenants to rent a space at Cyberport, a technology park that has nurtured five unicorn firms in the past five years and includes the Animoca Brands HQ. According to Siu, Hong Kong's location and status as a financial hub have made it easy to launch multiple start-ups there.
---
3.
Fur example
Pet-friendly dining is a joyful hospitality concept worth pawsing over.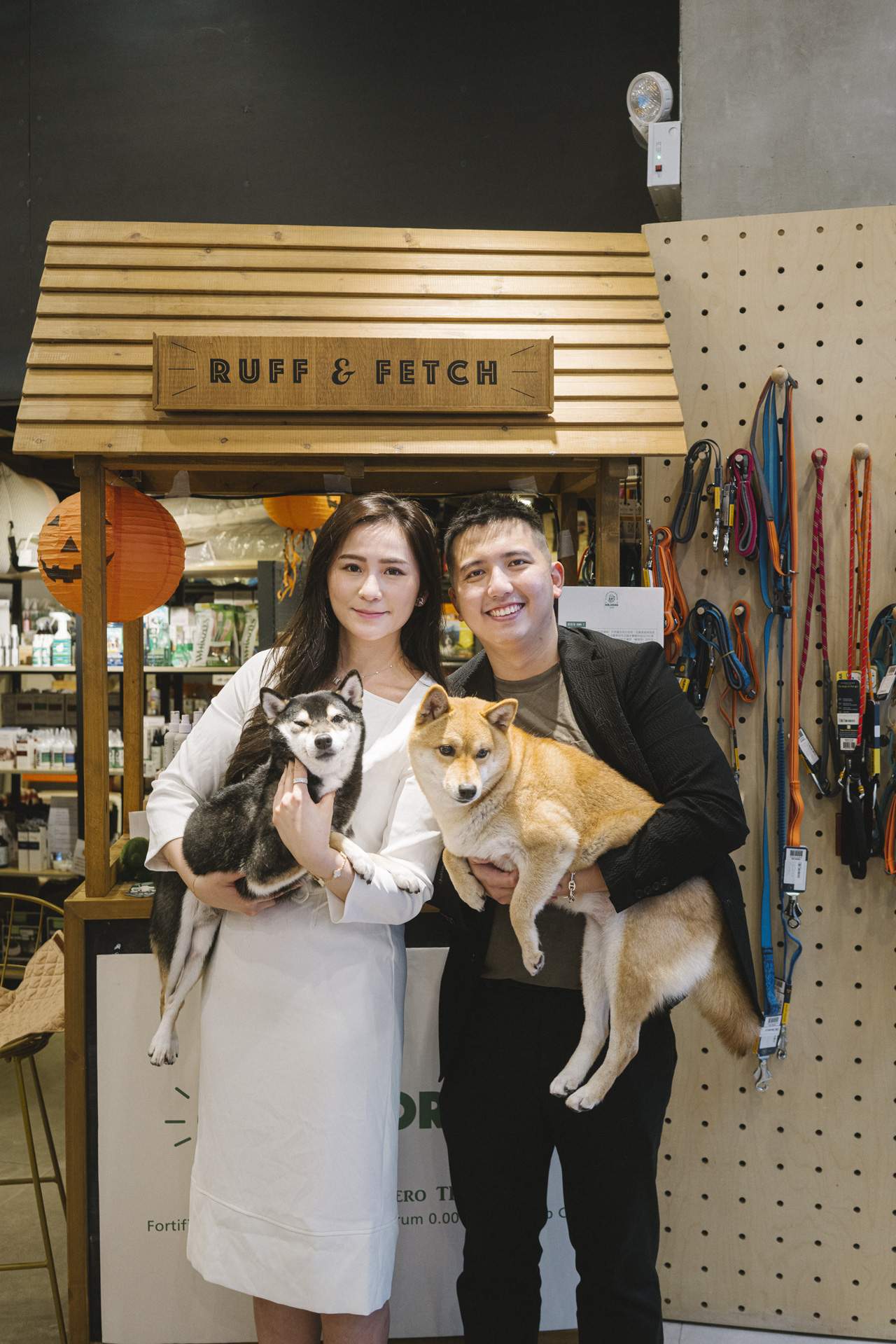 Crumble and Jamal are regulars at Ruff & Fetch in Jordan. The foodie pair are made to feel right at home, sharing a table at the rooftop café and snacking on egg waffles, a favourite Hong Kong treat, which the two Japanese shiba inu pups are barking mad about.
Crumble and Jamal belong to Chrissie Kwan and Charles Hung, who founded Ruff & Fetch in 2018. The married couple set out to create a place where pet owners could dine along with their furry friends and created a one-stop shop for pampering and pet supplies.
Alongside a café, Ruff & Fetch's three-storey flagship has hotel rooms, a salon and a ground-floor shop selling everything from eco-friendly toys to freeze-dried scallops and doggie kimonos. There's even a swimming pool in the shop window where injured dogs don life jackets and receive rehab from a wetsuited instructor before being whisked upstairs to dry out at the salon. "Working in the pet industry is not much different from working in the childcare field," says Kwan, who has children of her own. "We are dealing with animals that mean the world to our customers."