Big Interview / Global
On the nose
With Byredo, fragrance came first and only then did founder Ben Gorham start looking at other ways to grow the brand, by collaborating with everyone from workwear manufacturers to audio engineers.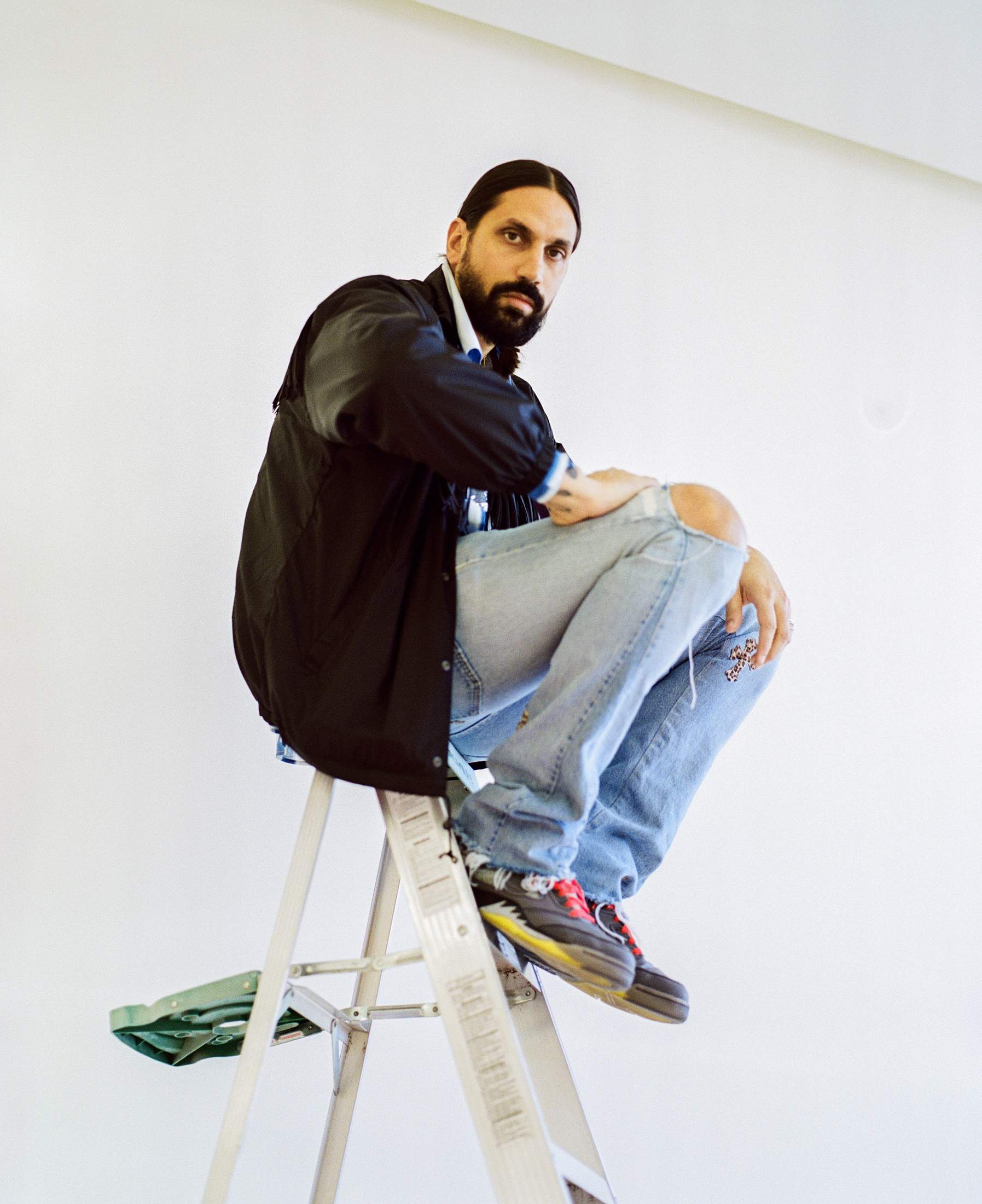 Ben Gorham had no intention of building a $1bn fragrance business. When his basketball career was ending 20 years ago, a chance encounter with a perfumer sparked his curiosity. "I became interested in the connection between smell and memory," says Gorham. "I worked with this perfumer to translate some of my memories into smell." 
This highly personal approach to creating scent became the starting point for Byredo and helped rewrite the rules of modern fragrance. "There's been a move away from this notion of inclusion, where people wanted to buy CK One and smell like everyone else," says Gorham, who was born and raised in Stockholm and has Indian heritage. 
Byredo has gone on to expand its footprint in more than 50 countries and entered a new partnership with Barcelona-based luxury group Puig this May. But even as it turns from indie label to household name, the brand wants to continue breaking rules and helping to shape the future of the fragrance business – one where there's more room for creativity and experimentation in a space often reduced to a mere cash generator for luxury brands. 
As far as Gorham is concerned, the fragrance brands of the future should offer scents with more intimate stories to tell and look beyond their core category. Hence, Byredo's ventures into leather goods and make-up, or its Byproduct programme where every month Gorham joins forces with artisans on limited-edition objects, ranging from room diffusers to chairs and handcrafted jackets. He talks to monocle about his vision for Byredo's new chapter with Puig and the power of taking it slow. 
How is the fragrance business evolving? 
The industry was very commercial and controlled by a number of really big conglomerates – so it wasn't immensely creative. I'd go to an airport and I felt like everything smelled the same because everyone was doing the same focus groups and trying to get a high score. But there's a big shift with people now using scent to express their individuality. It created an opportunity in the market to create unique scents and narratives around them that people can relate to in more authentic, human ways. 
With this shift in mind, how do you go about creating fragrances now?
My personal life and my memories remain a great source of inspiration, as does travel. But lately, there's also a bigger tendency to express emotions through scent and other abstract notions. During the pandemic I launched a fragrance called Mixed Emotions about the idea of being OK but not OK. The idea was capturing this duality of comfort and discomfort in a scent. 
How do you decide which are the right categories to venture into next?
I noticed that all the big groups were only making money from perfume and accessories, so I thought I'd start with the products that generate revenues and then grow into more expressive objects, which are not necessarily commercially confined. We did it backwards but that just made sense to me – it still does. People tried to tell me, 'That's not how you do it.' But we've proven that you can do things in different ways. I don't want to jeopardise our bread and butter and what we're known for, so I go about it by creating small satellites, which then grow into their own substantial businesses. 
What role does the Byproduct programme play in the brand's ecosystem?
It's honestly one of the best parts of my job because I get to work with people who are way more talented than me. Byproduct is like our cabinet of curiosities, the most free space of the business: it has its own cadence and it's very much about discovery and craft. For me, it's like taking evening classes at university for me. We've recently created a fragrance diffuser, Olfactive Stéréophonique, with Ojas, who make speakers; linen and cotton jackets with Le Laboureur, one of France's oldest manufacturers of traditional workwear; and sculptural glass vases with Copenhagen-based artist Nina Nørgaard.
Why was Puig the right partner to bring on board as you think of Byredo's next chapter?
We're entering a new phase of expansion and need some muscle and resources to get through. Puig has incredible knowledge around making quality products and it's a family-owned company; with them I felt that I could avoid some of the corporate bureaucracy you might find with other groups. They support the idea of building in new ways and with more integrity. 
How do you go about achieving healthy growth in the current market?
In a world of social media, influencers and hyper-growth, we've seen a lot of direct-to-consumer brands and a lot of opportunity in the beauty segment. But there hasn't been a lot of sustainability in terms of how people build brands in the longer term.The future will be more about being able to evolve gradually and maintain a relevance to people, society and culture. This comes from curiosity and a belief that your long-term vision should be prioritised over short-term gains. But that takes discipline and, in all honesty, I've questioned this path along the way, seeing the speed of social media and populism. There's this idea, which pertains to celebrity culture, that as a founder you need to broadcast your life. But I've had to trust myself and the idea that the products we were making were meaningful – and establishing longevity for those products is more important. 
What does your retail strategy for 2023 look like?
We have to put the customer at the centre and build all the different services and channels around them. Some people want to shop online, while others prefer to do so at small perfumeries, so we will build our ecosystem around that. But retail is increasingly important because we can control the whole experience from the light to the shop windows and the temperature of the interiors. We are finding that a lot more customers are gravitating towards our shops.
What other projects are you working on?
We are looking into ready-to-wear but done our way. It would be more about creating archetypes of garments than full collections and less about fashion. Fashion, as an industry, is plagued by the idea of rhythm. In contrast, we can take up to three years to engineer a product for Byredo. 
Do you think that the future of both fashion and beauty brands should be less centred around the founder's story?
Byredo has always been about acknowledging creative people who are the best at what they do. Having read about artistic collectives in the 1960s, I always envisioned an open-source platform where people could contribute. A future-facing brand should be less about the founder and more about the amazing people joining forces, from photographers to stylists and make-up artists. That's why I called it Byredo, not Ben Gorham.