Small Cities Index / Global
Small Fortune
Moving somewhere compact needn't mean closing the doors of professional or personal opportunity. Life in small cities can give you the best of metropolitan life, only with greater access to nature and a more relaxed pace. Our annual index surveys those that do it all and do it best.
It's remarkable how our relationship with cosy conurbations has changed since monocle launched its first Small Cities Index four years ago. At the outset the focus was on finding mini-metropolises that offered more space, comfort and strong community bonds but the pandemic soon made living in a self-contained city with a speedy internet connection appealing too. However, with air travel roaring back to life, borders opened and coronavirus restrictions largely gone, why move to a city of fewer than 250,000 residents now? The main draw  remains a more relaxed pace of life but in 2023 this 
needs to be paired with an economy that prioritises business and has a strong creative sector. A pleasant climate, proximity to nature and good connections to other regional cities are important too.
With energy costs rising and supply chains strained, this year's survey also considers a city's ambitions when it comes to having a more circular economy and doing its bit for sustainability.
Here, monocle picks the 25 small cities that we would most like to call home in 2023. Over the following pages we consider turning our commute into a cycle through the Pyrenees in our winning city, sip espresso on the beach in Australia and more. Are you ready for a change of scene?
---
1.
Girona, Spain
photographer Mariano Herrera
The lifestyle in Girona is decidedly relaxed. When monocle visits on a weekday morning, three women are chatting over coffee in the Old Town, while others flick through newspapers at a kiosk. Near the cathedral, passers-by pause to watch a team of archaeologists digging for Roman ruins.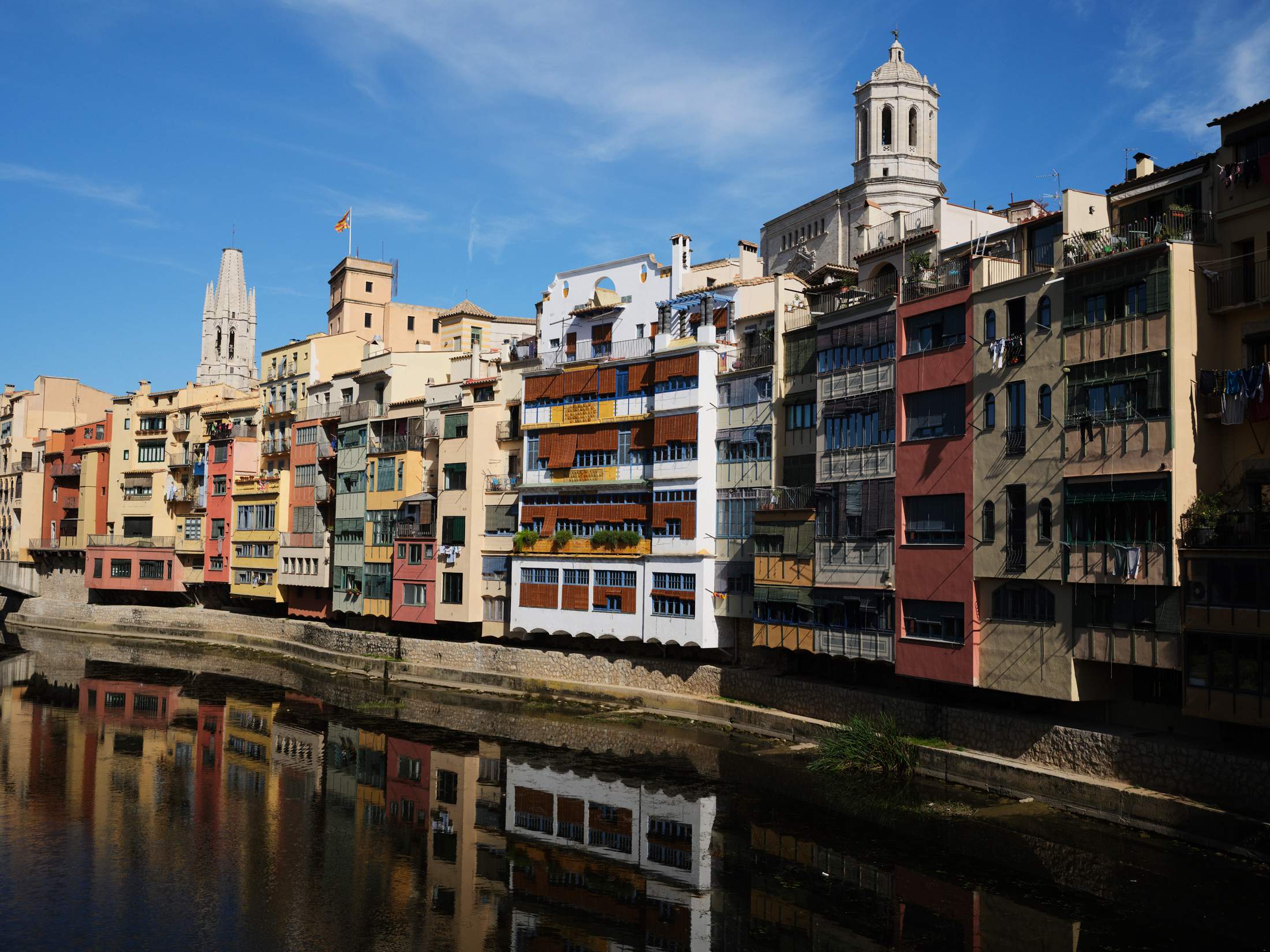 Colombia-born café owner Andrea Gaitan lived here with her parents when she was younger but spent many years in Buenos Aires. It was the Catalonian city's slower pace of life that brought her back. "Everything I hated about Girona when I was a teenager is what I like about it now," she says. "It's peaceful, it's clean, it feels safe and you never spend hours commuting."
She isn't the only one to have made such a move. For those seeking to put down roots in a sunny European city, Girona is an increasingly enticing alternative to Barcelona. Known for its cycling routes through the Pyrenees and proximity to Costa Brava, the city of 100,000 has long been attractive to visitors. But recently more people have chosen to stay. In the past three years the proportion of migrants here has grown from 12 per cent to 16 per cent. The city is experiencing an influx of foreign entrepreneurs and hospitality operations, such as the Estudio Além-designed Hotel in Girona, are launching to meet the demand.
Meanwhile, the city's textile, paper and food industries continue to thrive and storied businesses such as El Celler de Can Roca restaurant are building on their legacies. Menswear shop Pujadas has been selling high-quality Italian brands since 1871. "I'm the fifth generation of my family to run it," says owner Xavier Pujadas. While he believes that respecting tradition is crucial, he also embraces change, recently overseeing a refit of his shop.
Girona as a whole isn't afraid of progress, with city hall sponsoring new cycling schemes and freshly opened sourdough bakeries and wine bars a common sight. It strikes the ideal balance between the old and new. When friends Júlia Bamala and Marta Pujol decided to set up ceramics shop Cucut Oliva, they knew that Girona would be the right place to start. "It's a city," says Bamala, "but it has the heart of a small town."
Good news
As well as being a hot spot for entrepreneurs, Girona's seven major museums offer an ever-evolving mix of art, from antiquity to the contemporary.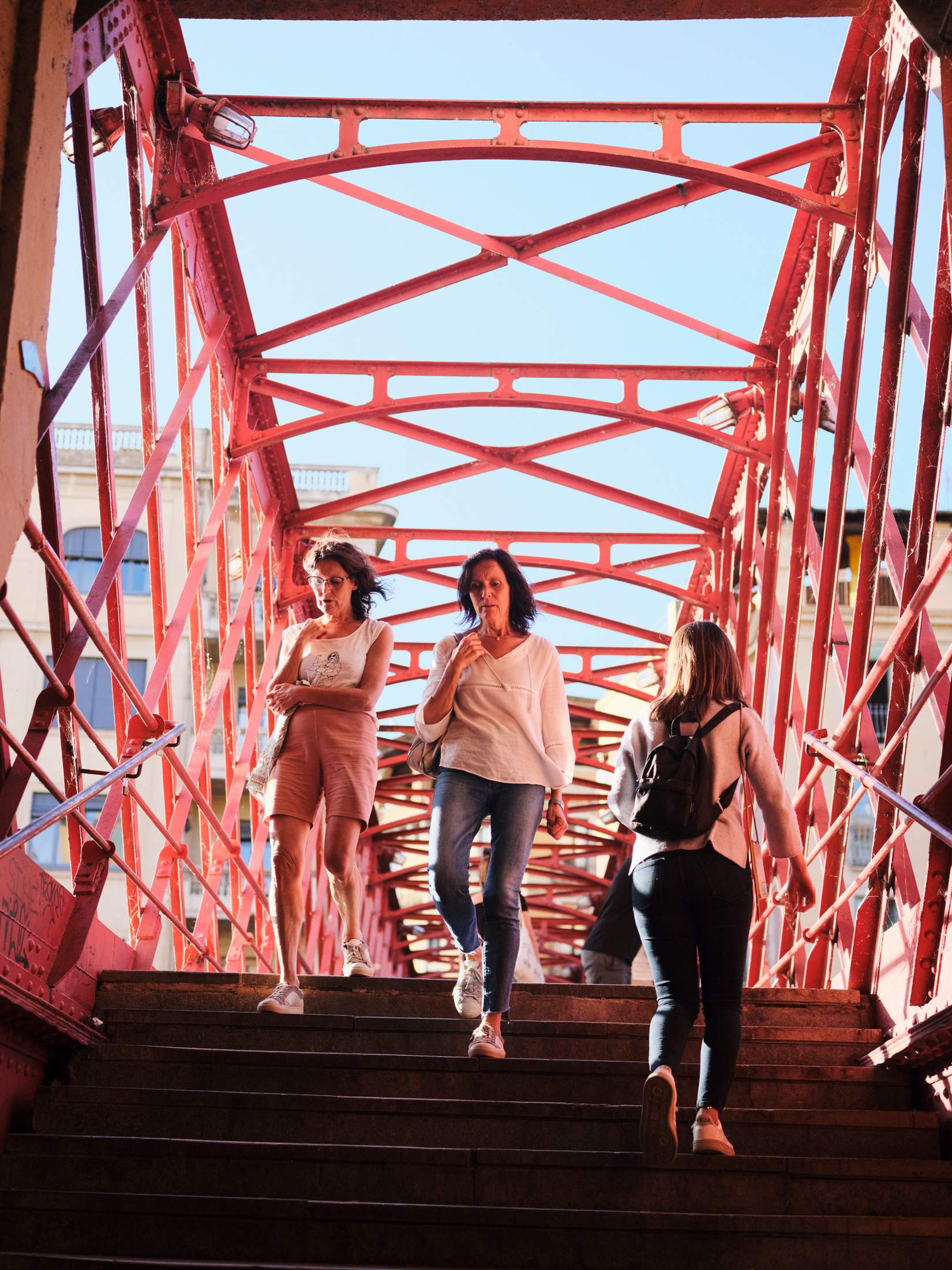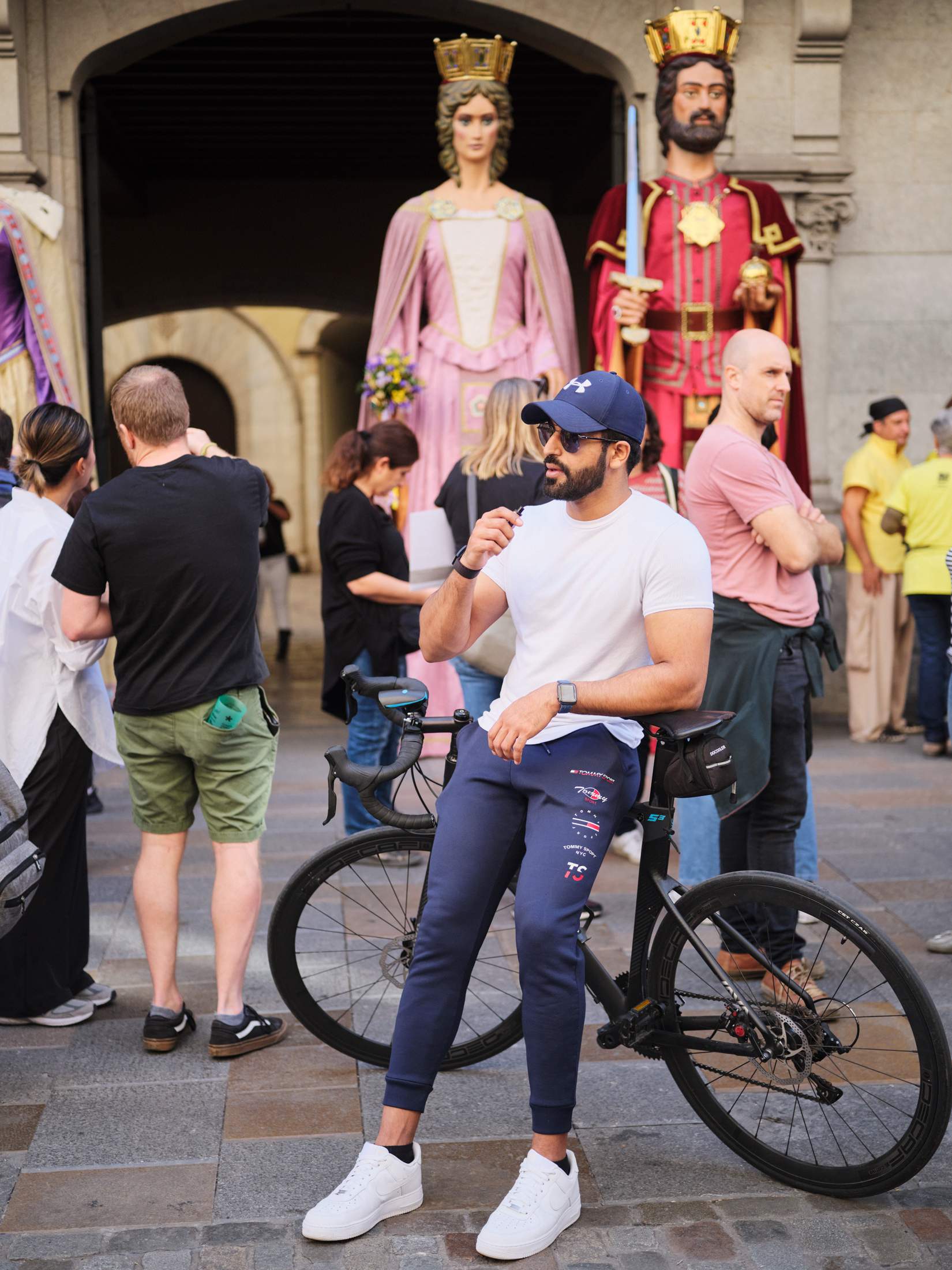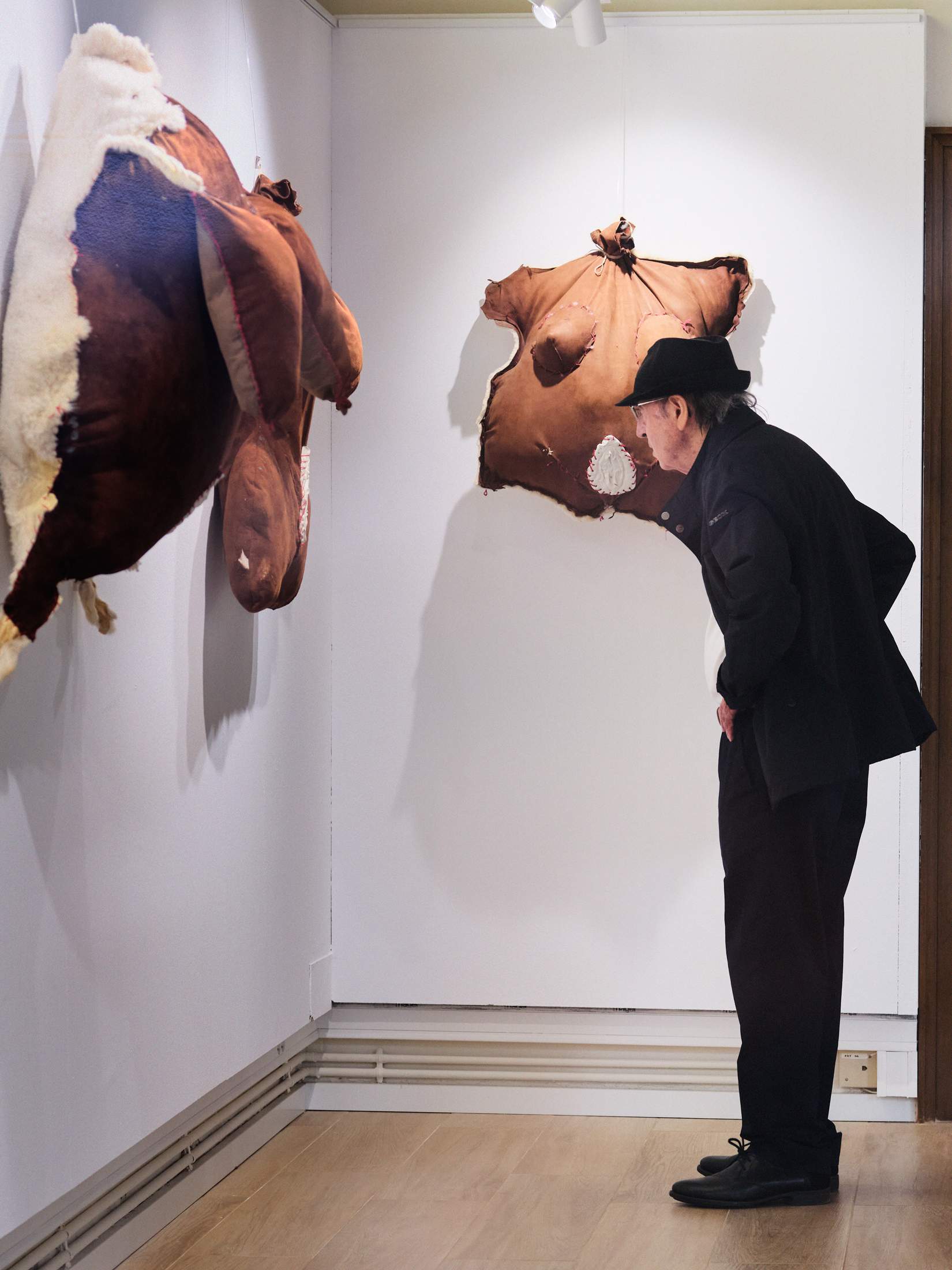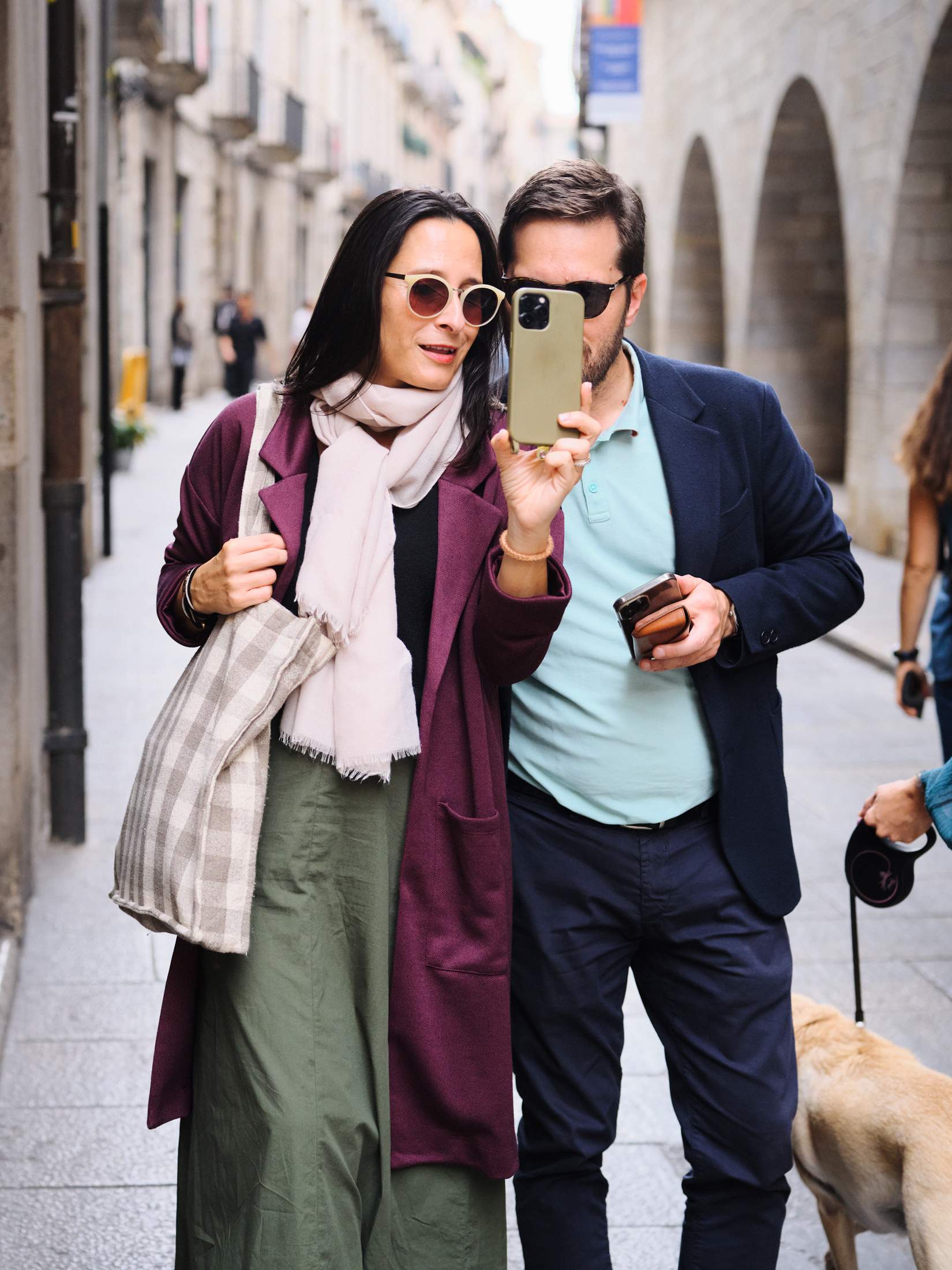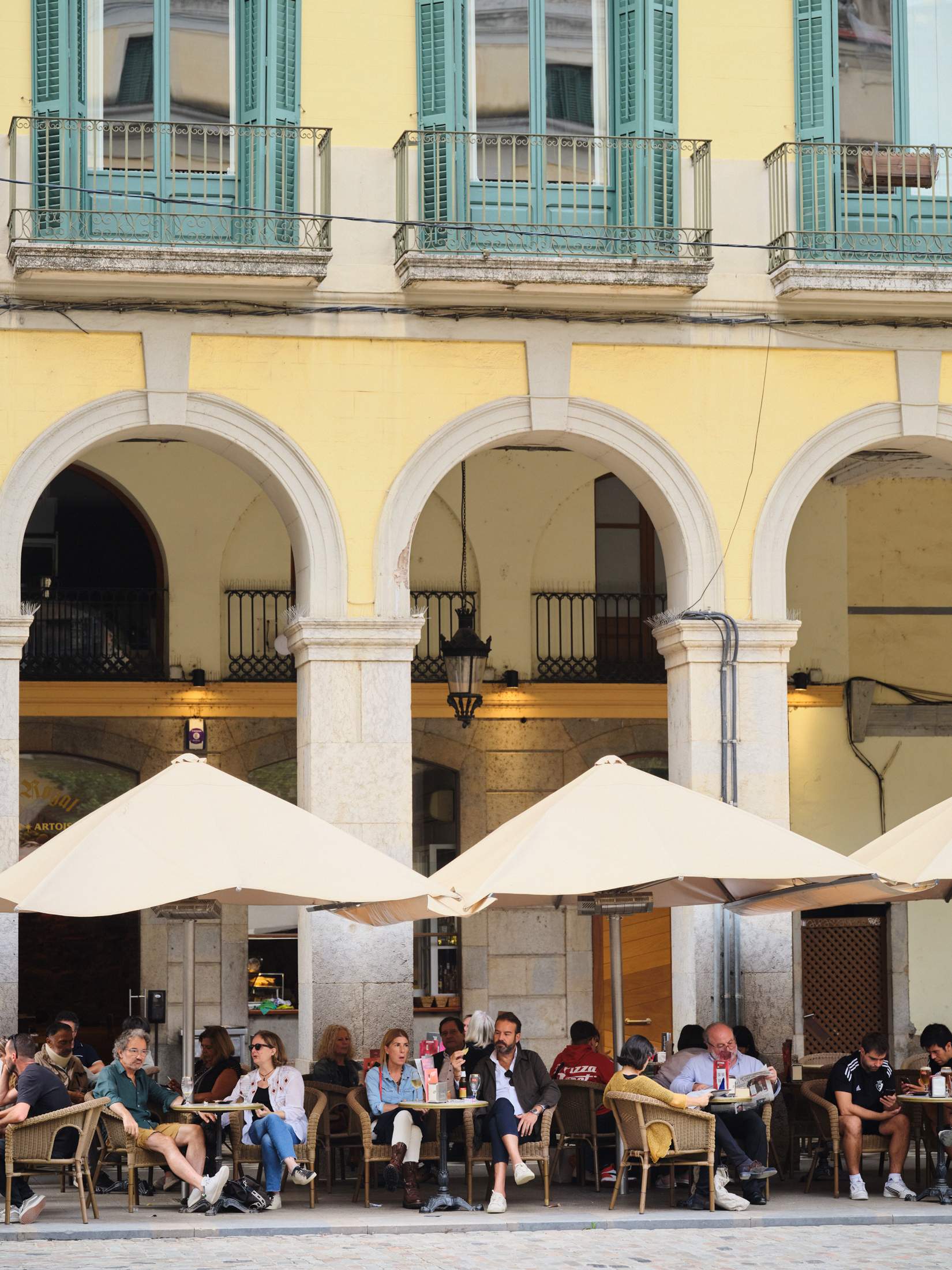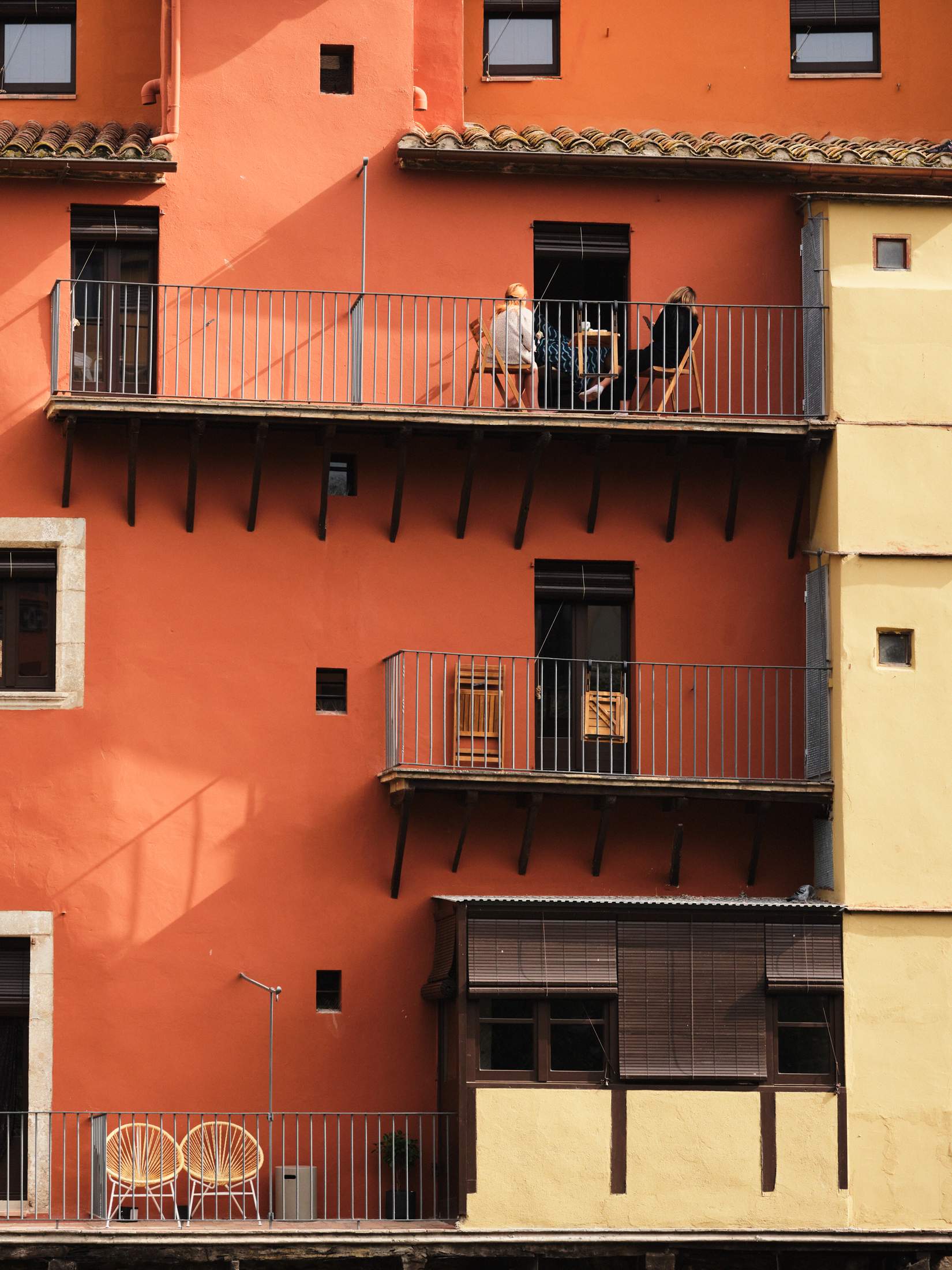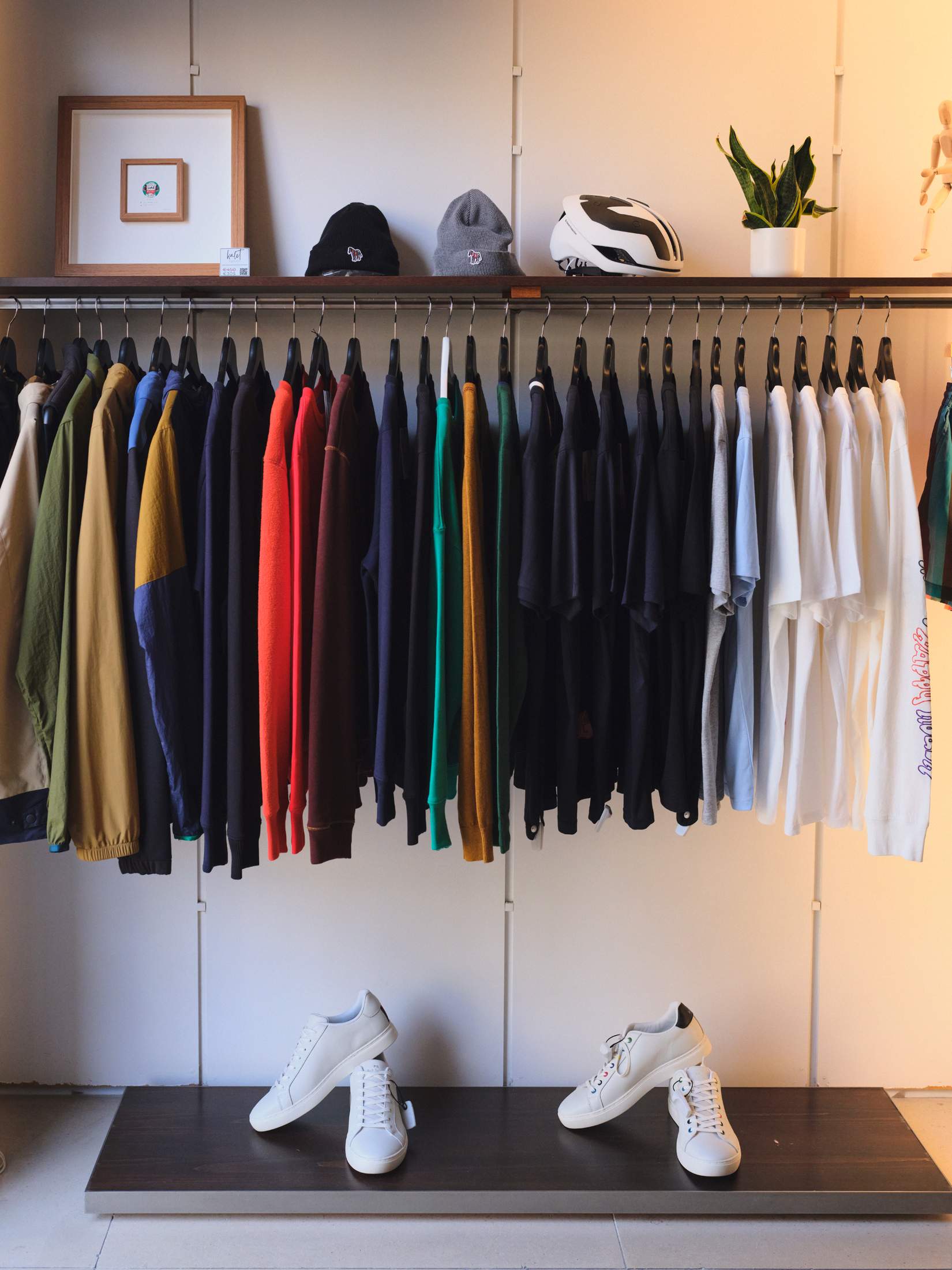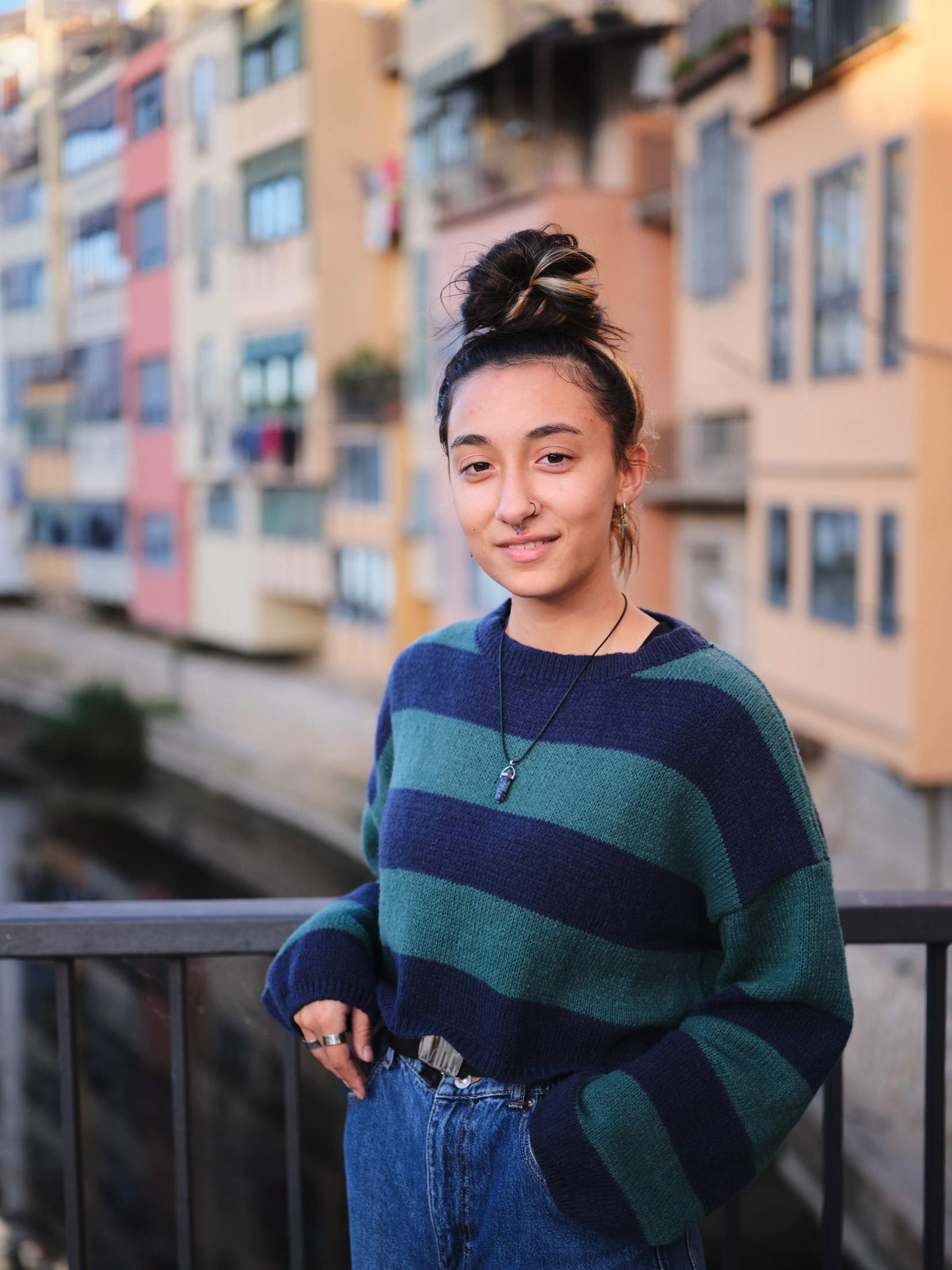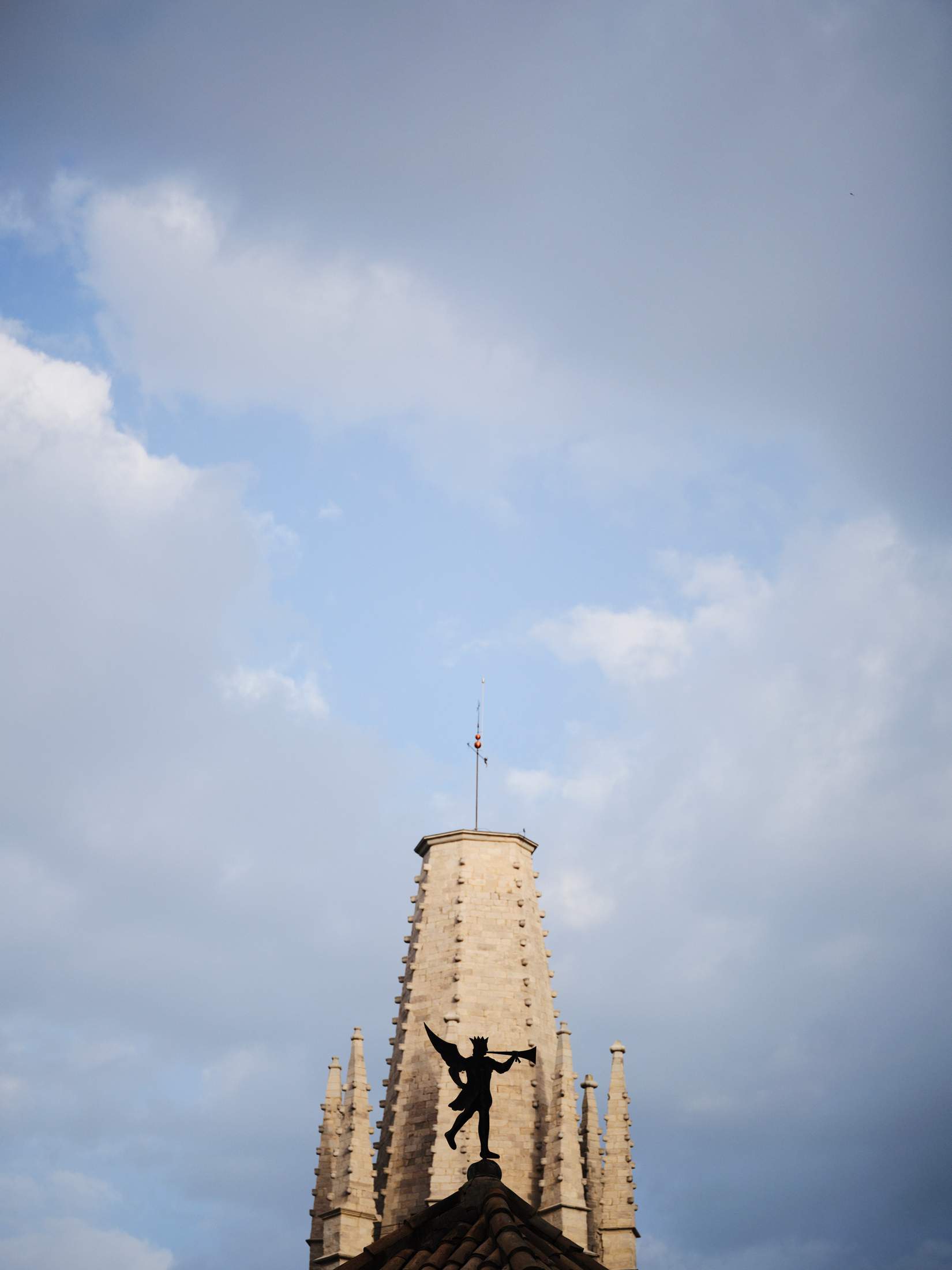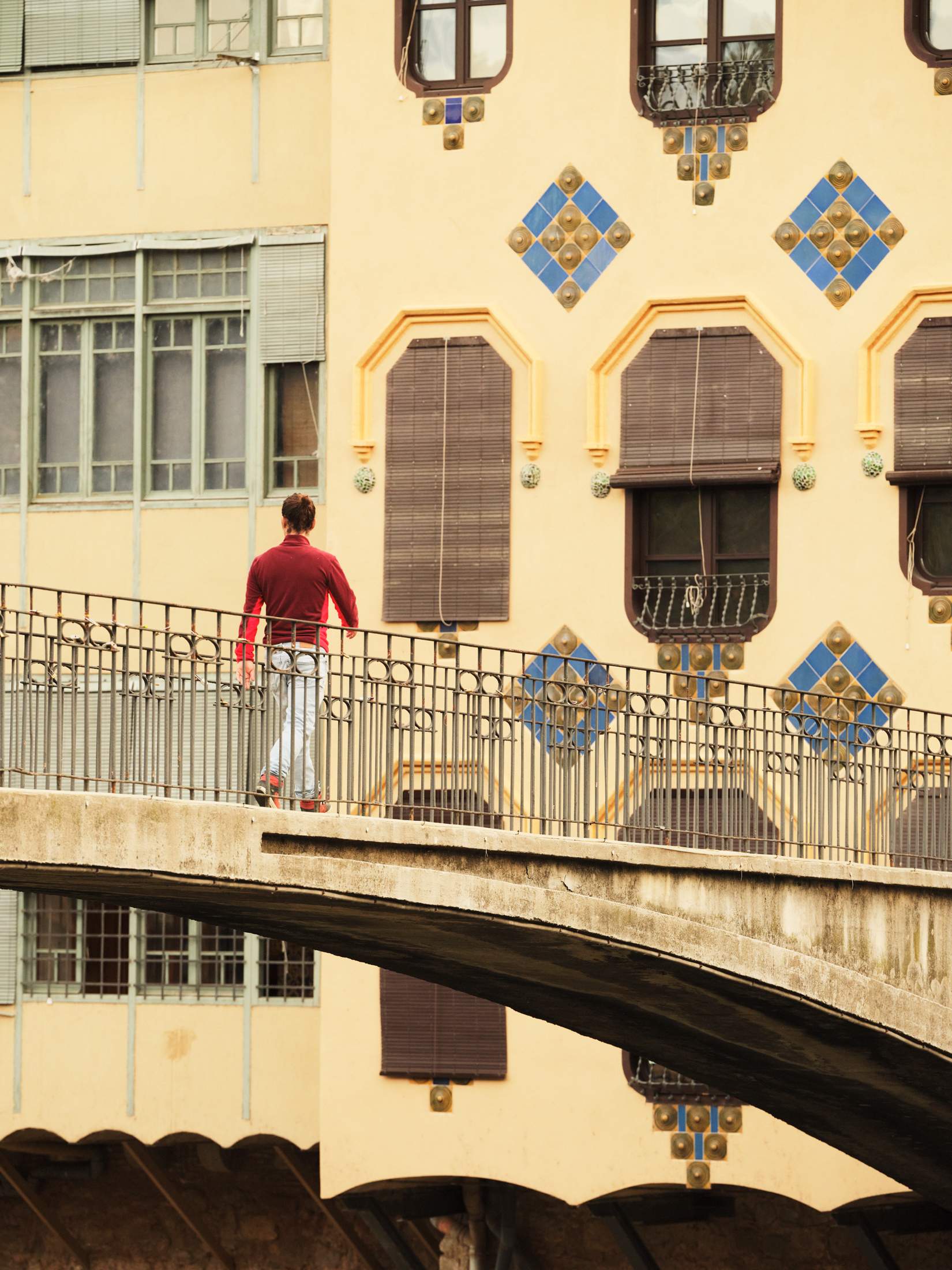 2.
Toulon, France
photographer Alex Crétey Systermans
As the morning fog lifts, residents of Toulon wander past vats full of olives and wooden crates of mushrooms and pumpkins at the city's market. Families stroll by, exchanging greetings – a marked shift from the bleak scenes once associated with this port city. Hubert Falco has been its mayor since 2001; he has cleaned up the town centre, which was once overrun by drunken sailors from the naval base. Falco's ambitious plans to make Toulon (population 180,000) a design destination are taking form.
"Toulon has always been beautiful, with its labyrinth of streets" says Jean-Pierre Blanc, director of the Villa Noailles in nearby Hyères. Blanc founded interiors festival Design Parade Toulon and helped to set up Paris-based architecture school L'École Camondo's campus in the city. "People are worried that Toulon might become too touristy, elitist or stuck on design but we're starting from nothing," says Grégori Viale, curator at L'Hôtel des Arts, a museum that shows works in association with the Centre Pompidou. "There's some way to go. Growing up here, I never thought that I could live in the town centre with my daughter and feel safe."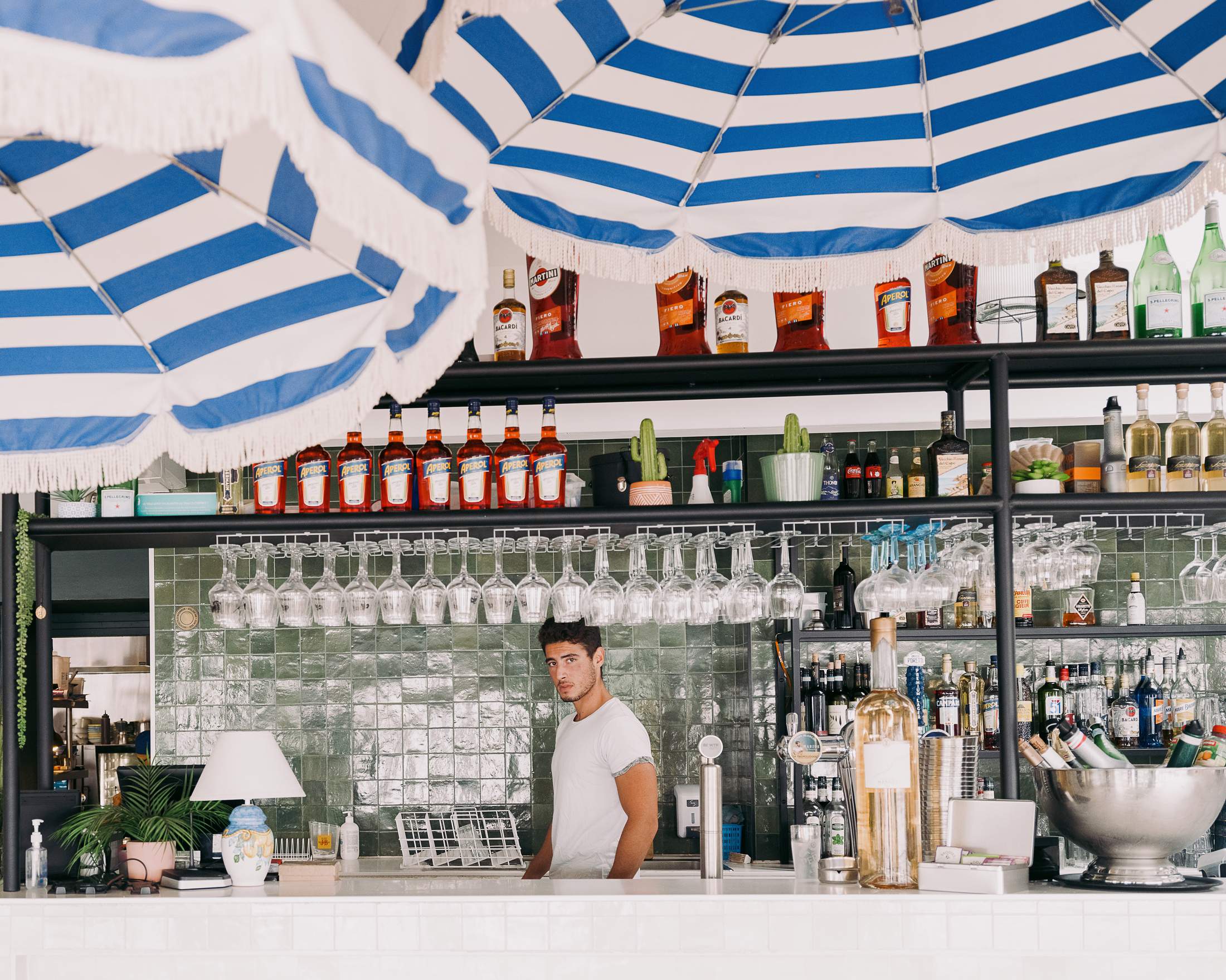 As more creatives trickle south from Paris and France's other cultural centres, new restaurants such as award-winning chef Arnaud Taberac's Beam and shops like Casa Joseph by Céline Rocheteau are opening. "Toulon faces two directions: south to the sea and Algeria, and north to the mountains," says Patrick Jouffret, founder of design studio Atelier 360 and professor of design at Camondo. "But we're also facing our future and our past."
The sun is setting when monocle meets Jouffret and photographer Julien Oppenheim for an apéritif at Atelier 360's office in architect Jean de Mailly's mid-century building complex that overlooks the port. "Toulon is overcoming both material and cultural poverty," says Oppenheim. Below him, speedboats are docking and cruise ships and ferries float beside imposing military vessels. "You can be happy here if you accept a slower pace," says Jouffret. "If you told me five years ago that a festival such as Design Parade would happen here, I wouldn't have believed you. We have a saying that goes, 'Whoever leaves Toulon loses their mind.'" 
Good news 
The city's economy is varied and full of opportunities. Fishing, wine-making, naval construction and the manufacture of aeronautical equipment all take place here.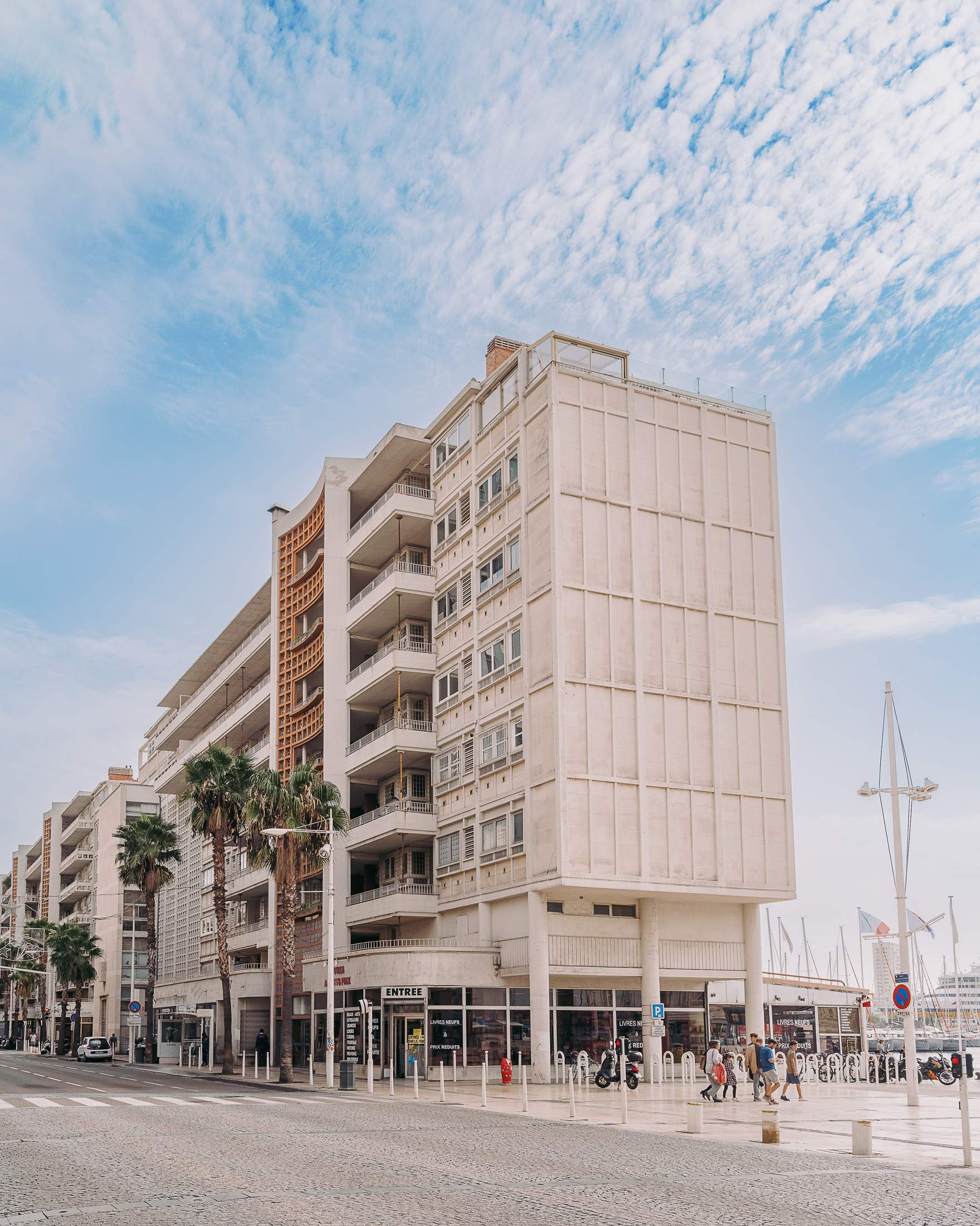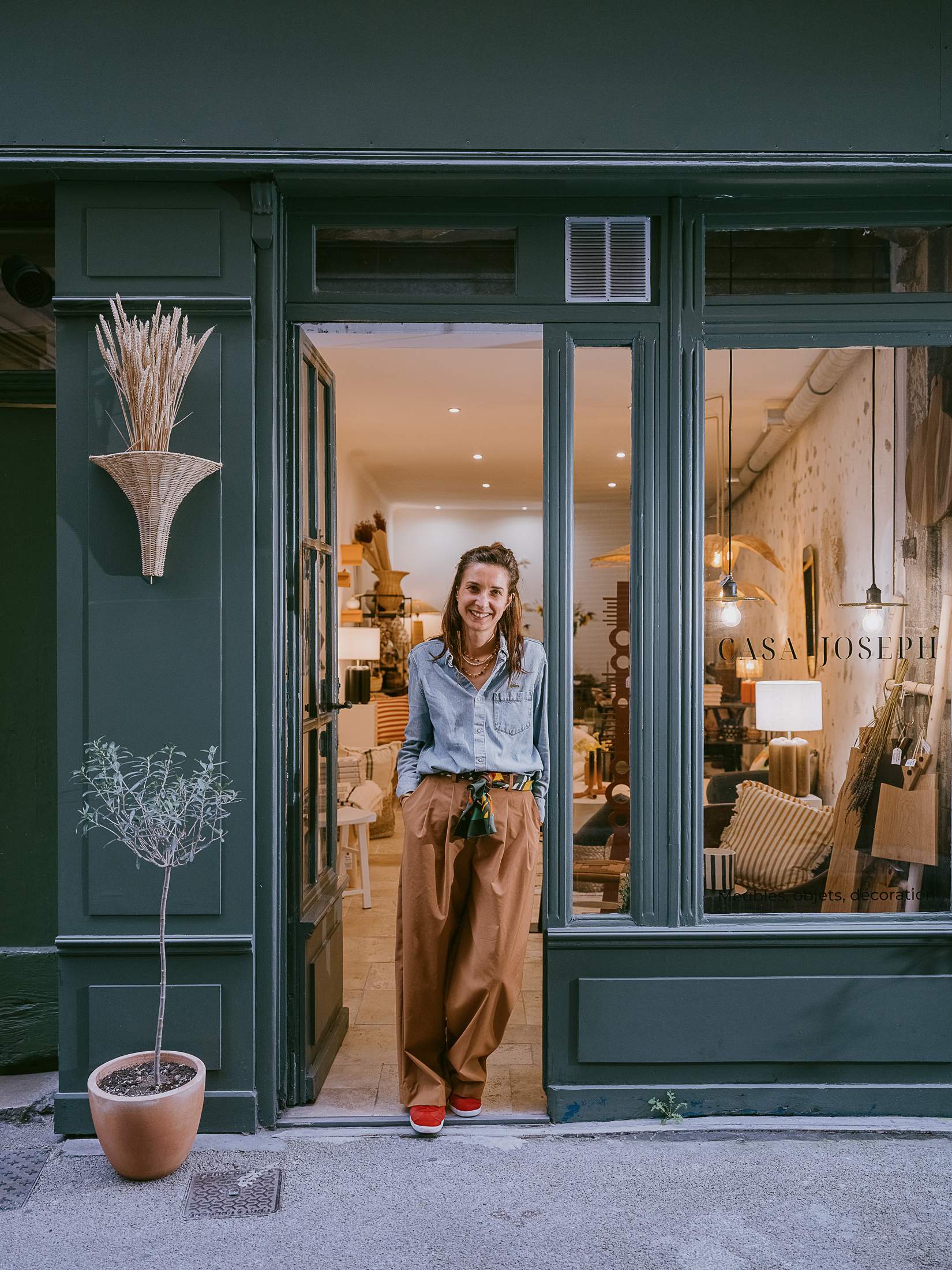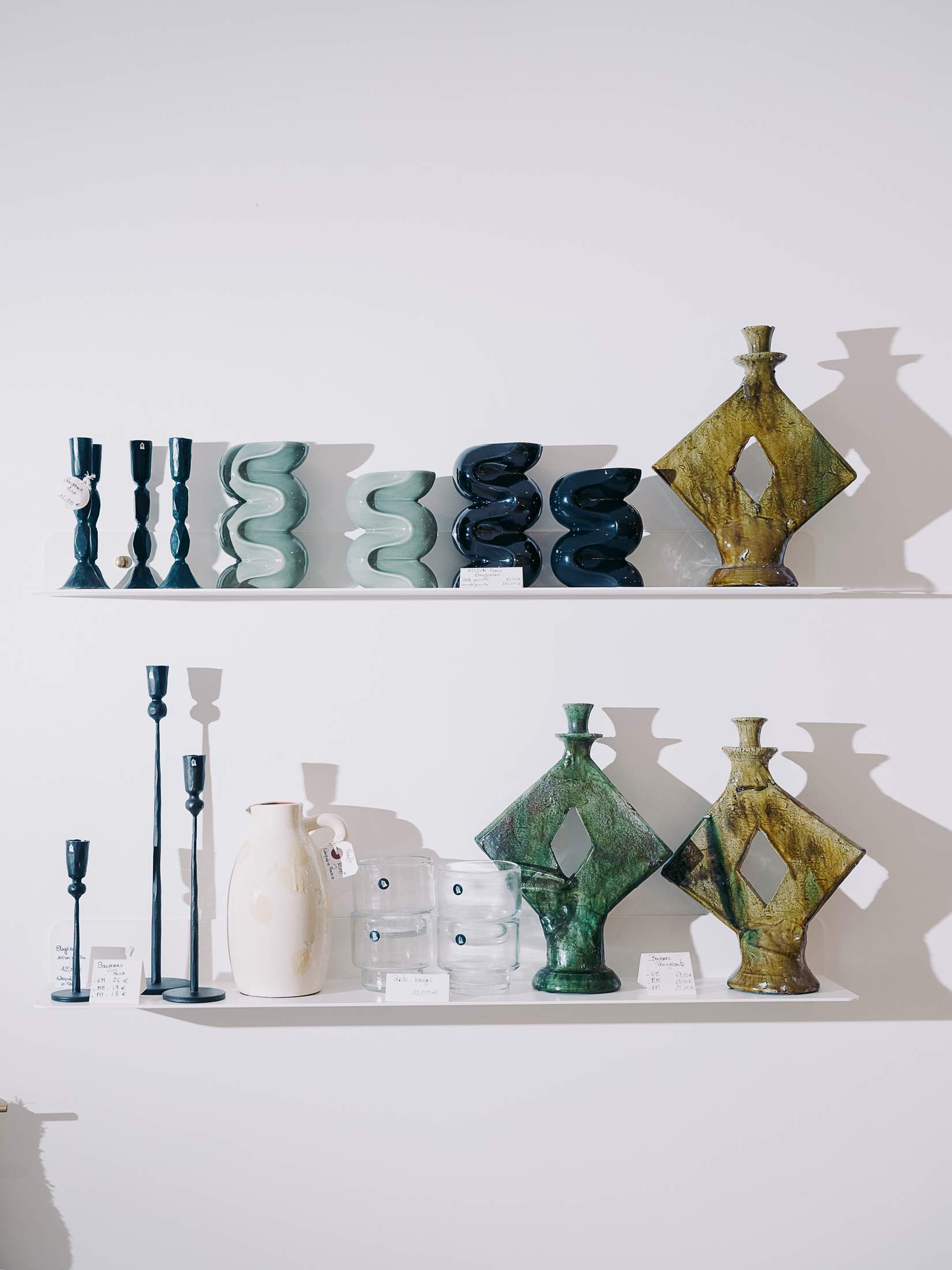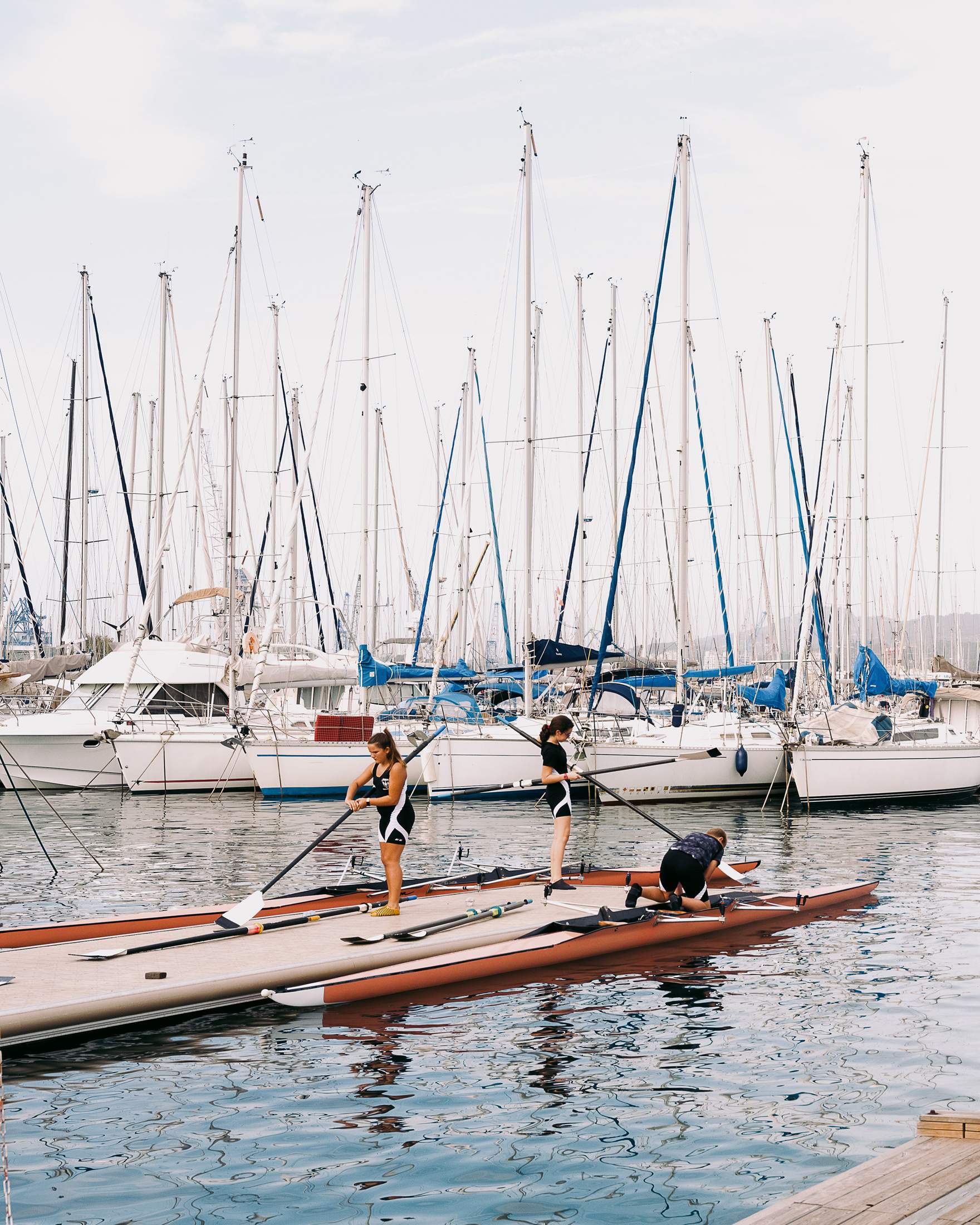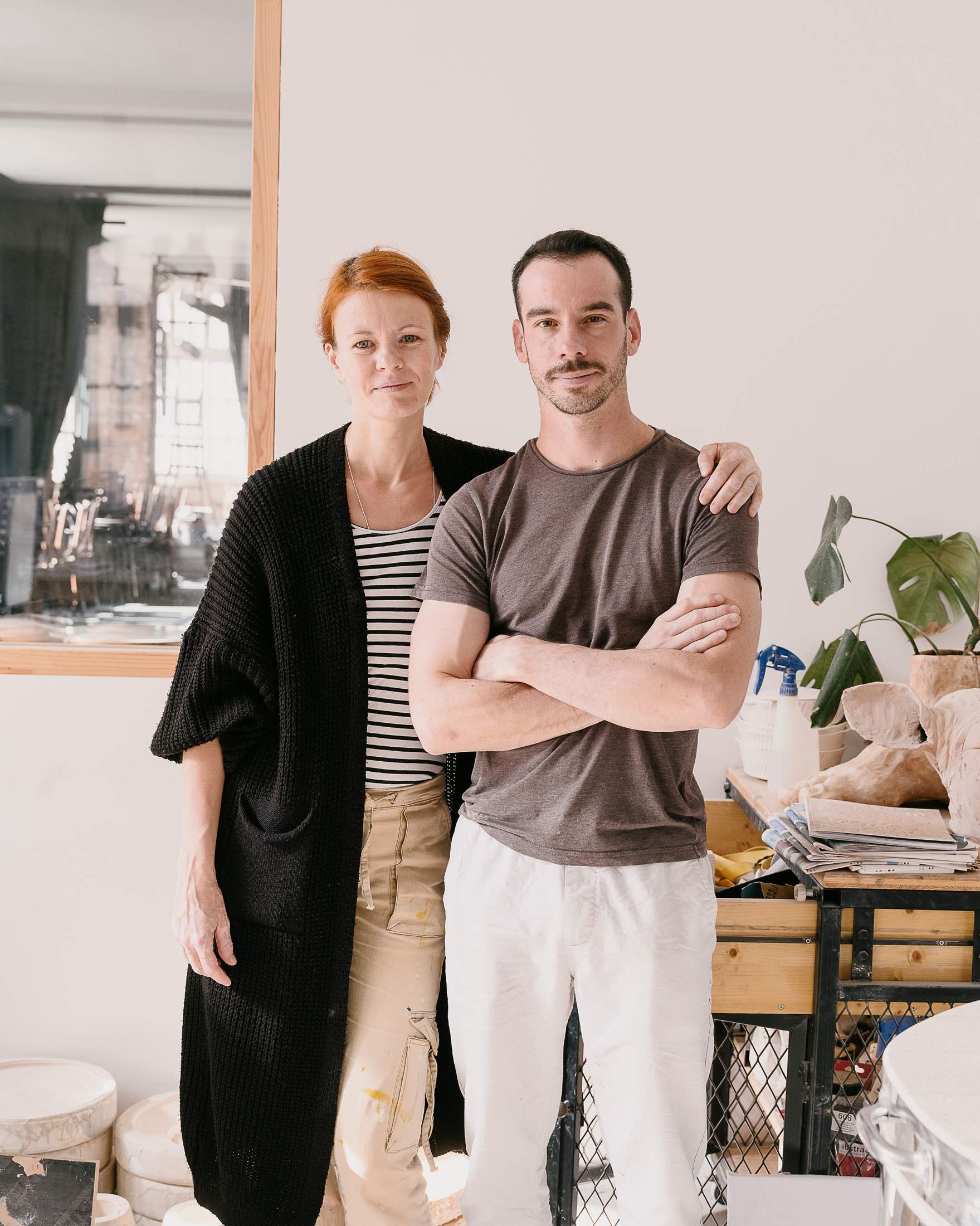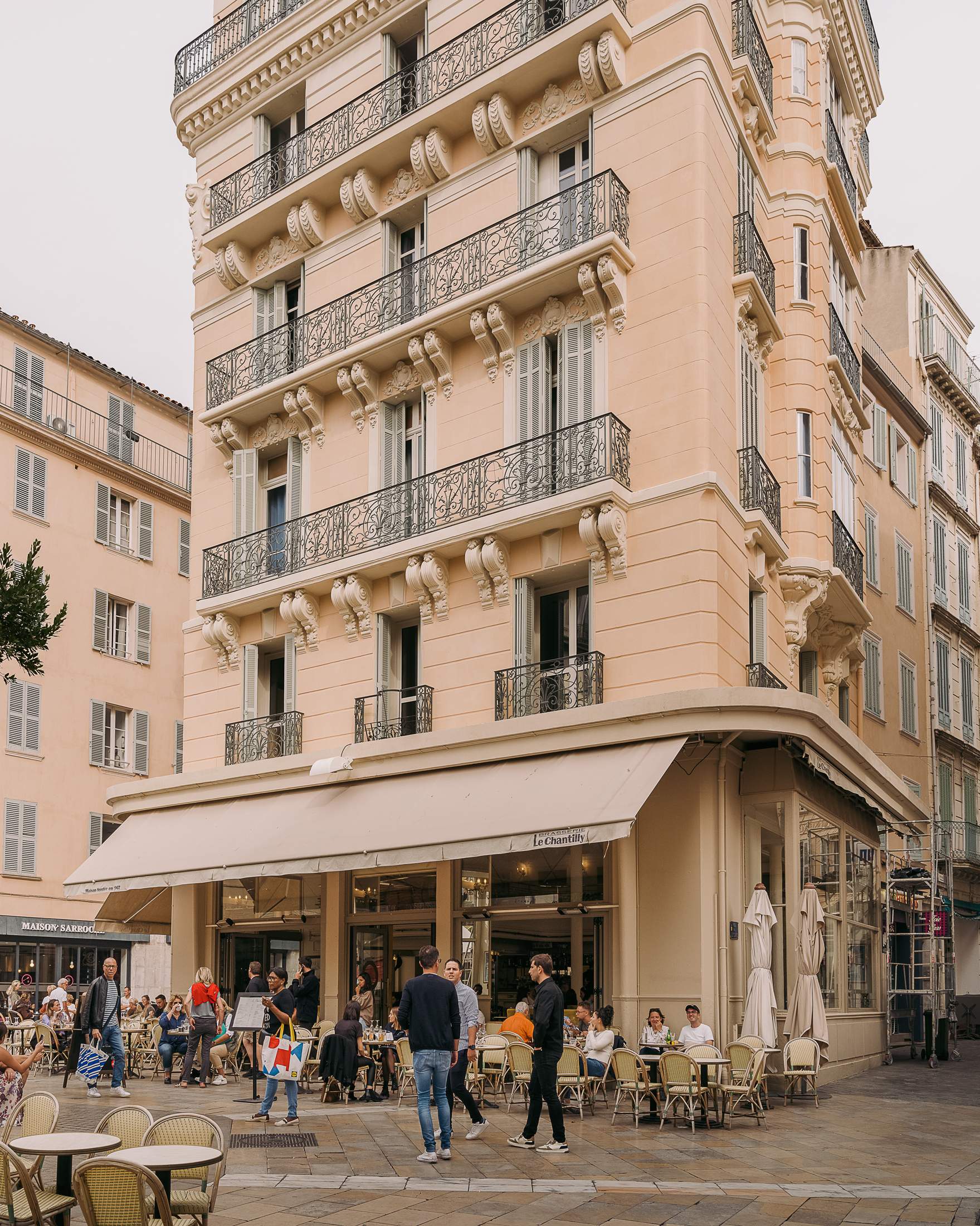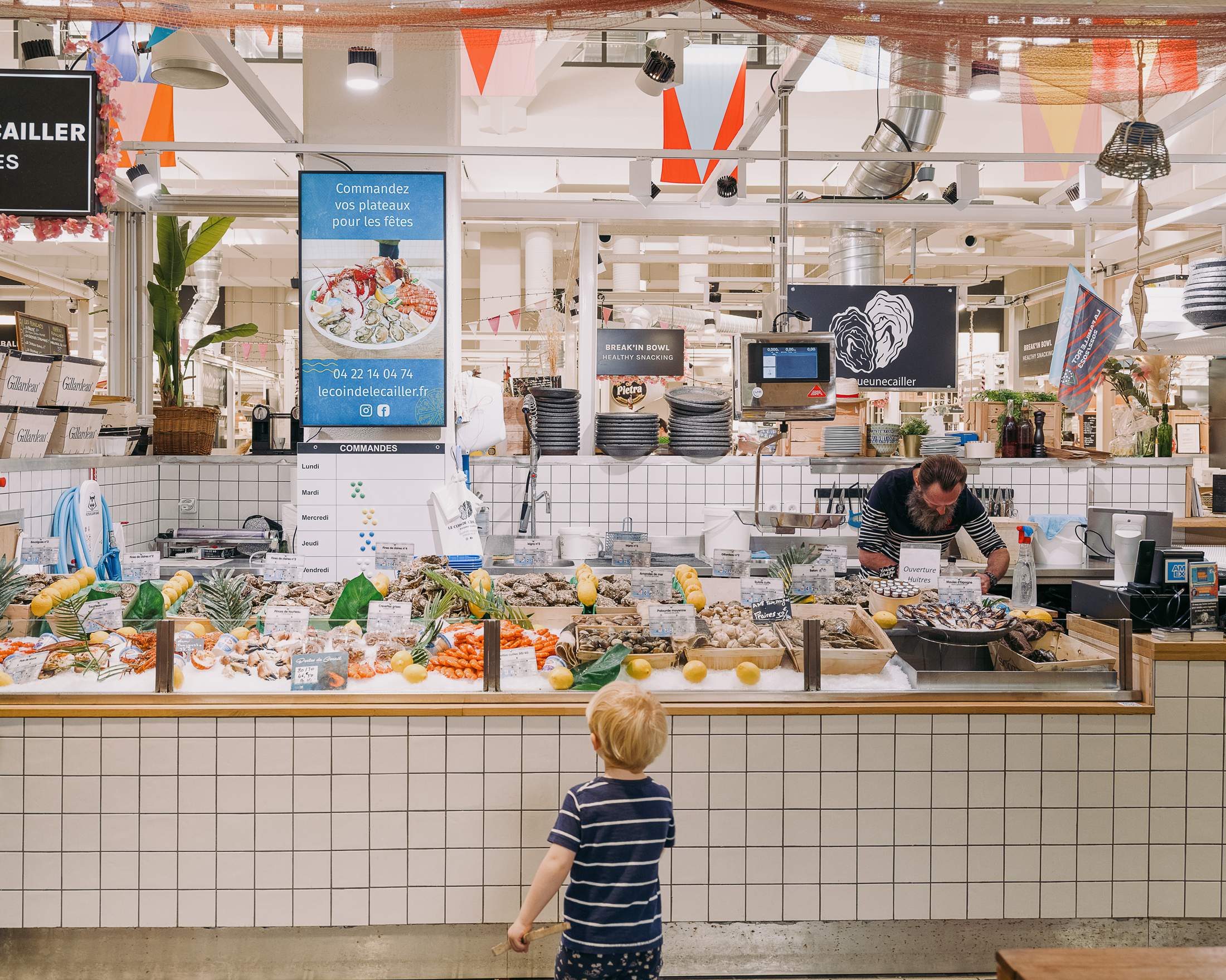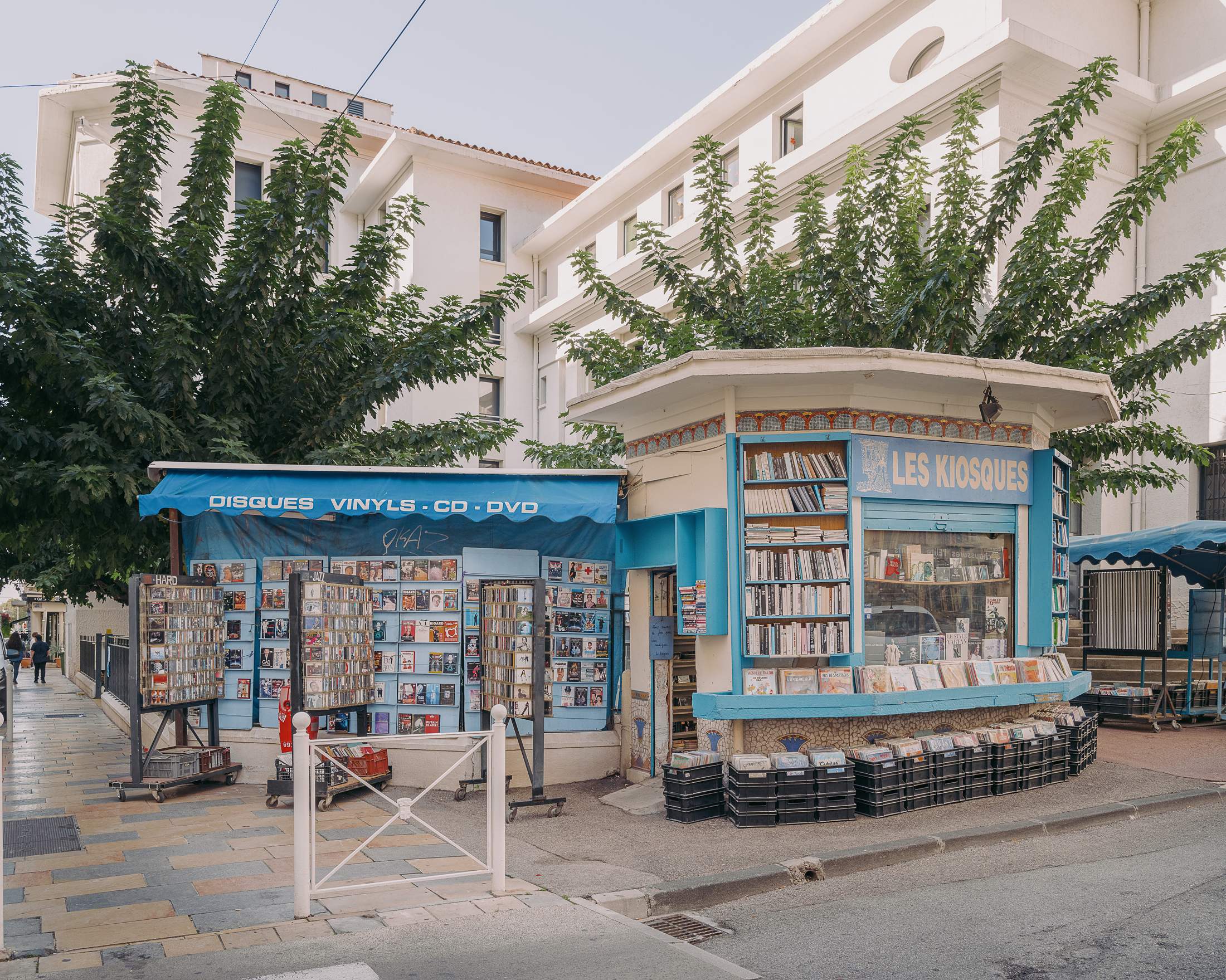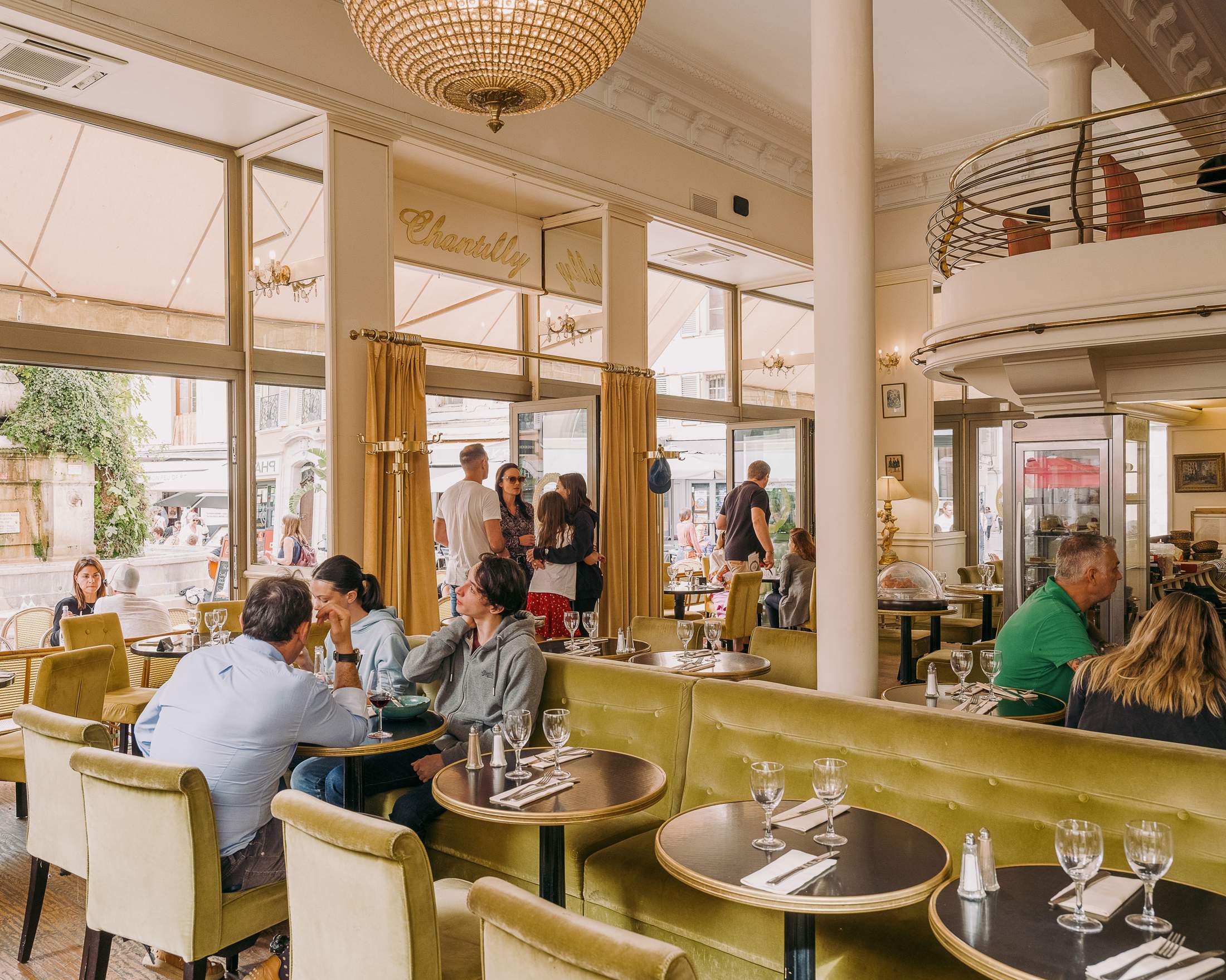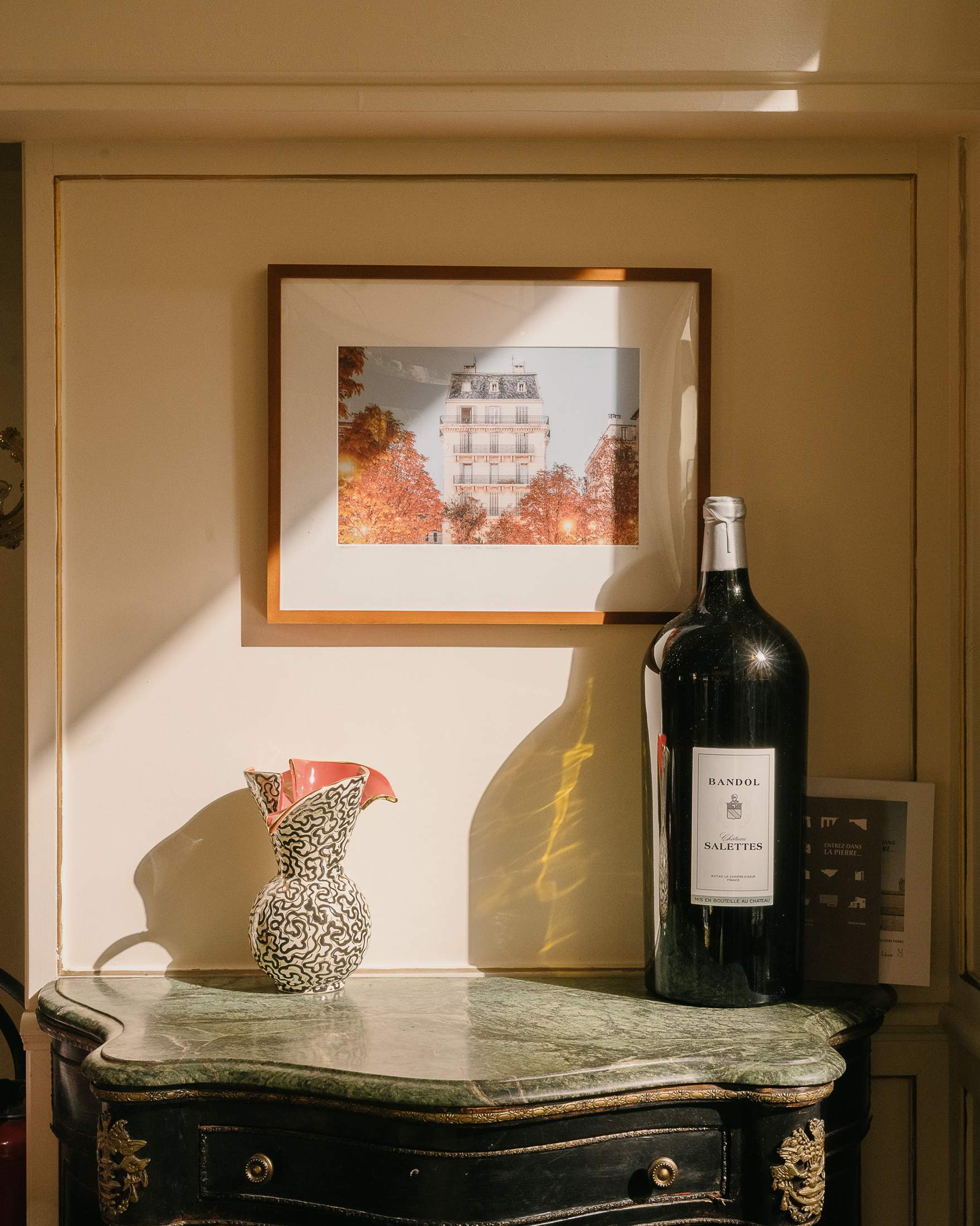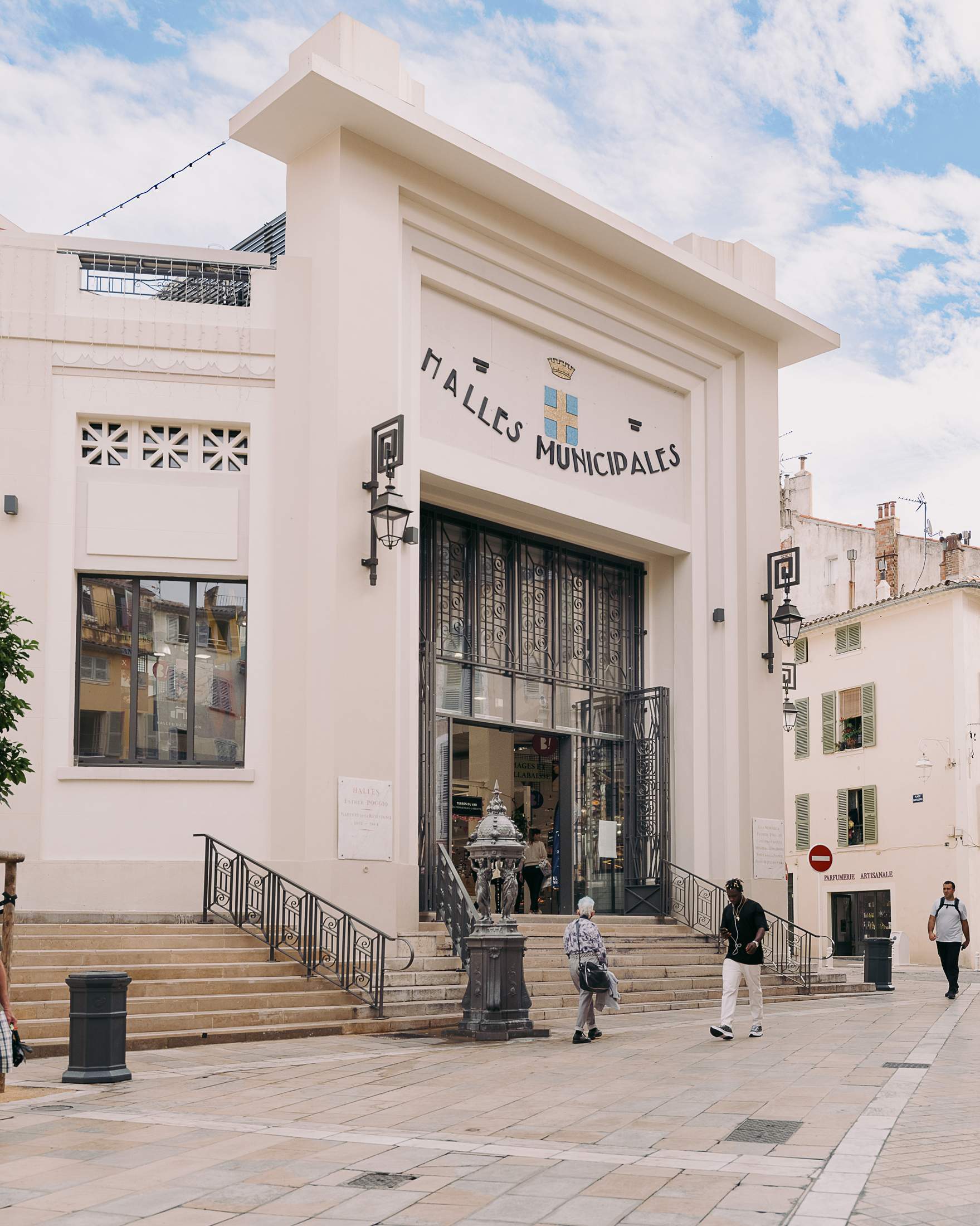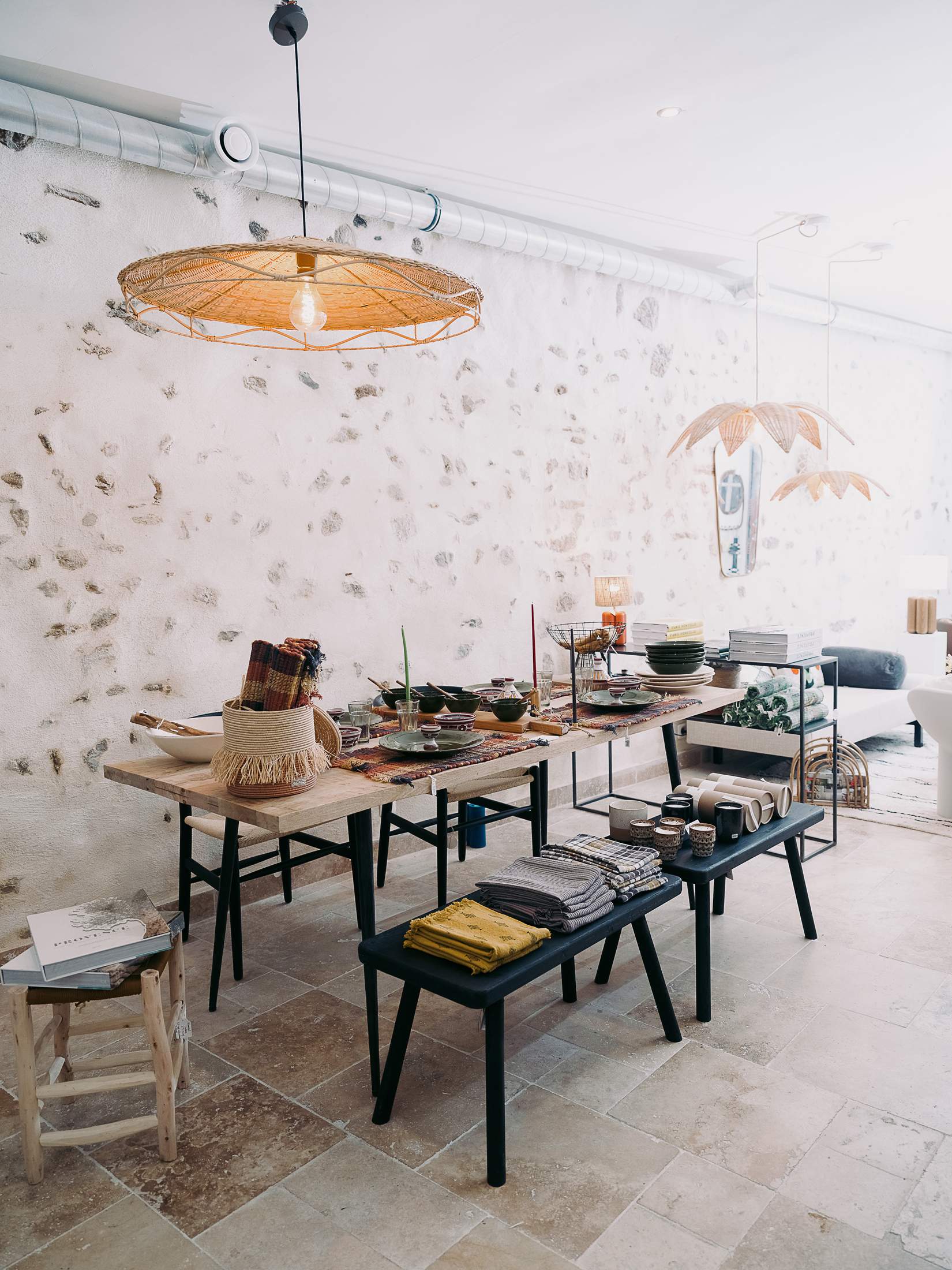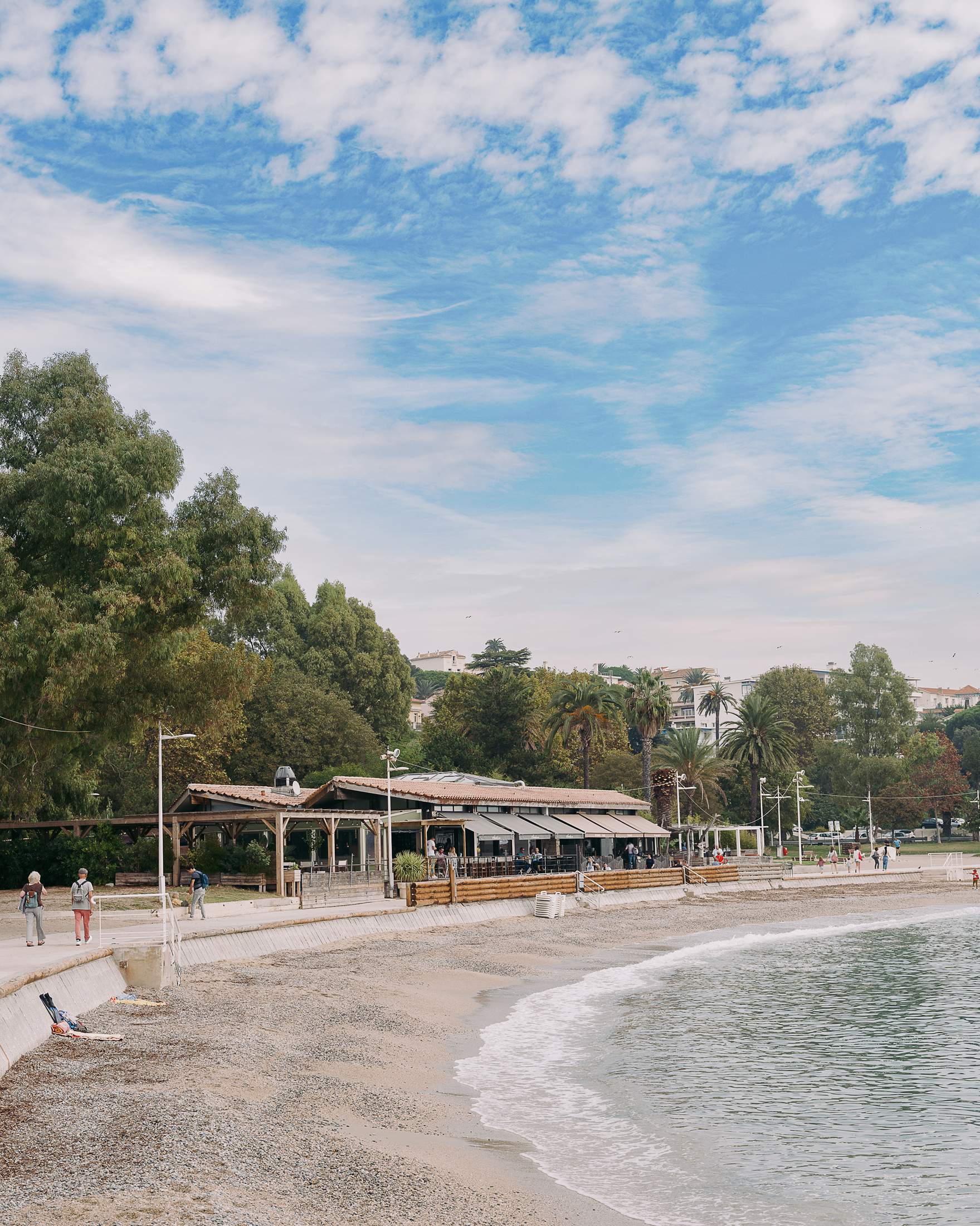 3.
Bozeman, USA
photographer Leah Nash
Flying into Bozeman, passengers are greeted by the striking sight of mountain ranges. "The landscapes are the main draw," says architect Doug Minarik, who established his practice in this Montanan city with a metropolitan population of 118,960 in the mid-1990s. As well as mountain views, Bozeman offers ski slopes, acres of national forest and miles of hiking trails; Yellowstone National Park is only a few hours' drive away. This proximity to nature has drawn thousands of new residents to the city over the past decade, making it one of the fastest-growing urban centres of its size in the US.
But Bozeman has more than just a breathtaking setting. The city's crime and unemployment rates are well below national averages; because of its flatness and well-maintained streets, it's also more cycleable and walkable than many larger US cities. "The quality of life here is wonderful," says Josh Gibson, whose pizza restaurant, Blackbird, opened on Main Street in 2009. "It's a reasonably affluent place with worldly people living here."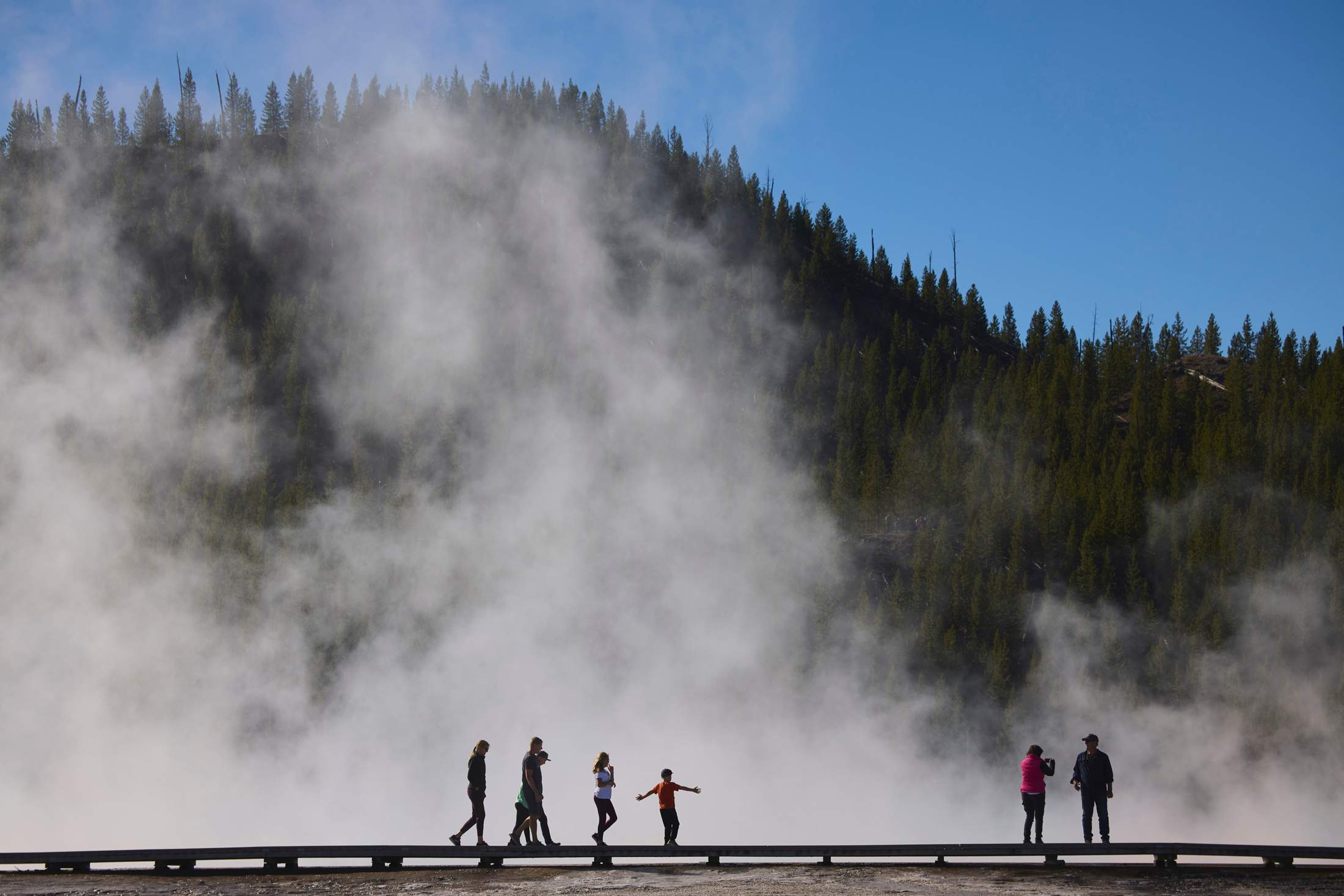 Agriculture, tourism and hospitality have long been central to Bozeman's economy but the city is diversifying, with thriving technology and research sectors. "One of the great things about a growing community is that people with new ideas are coming here," says the city's mayor, Cyndy Andrus, who previously worked as a park ranger at Yellowstone. "It's becoming a bit more of a melting pot, which creates a lot of opportunity."
There are welcome signs that as it grows, the city is attempting to counter suburban sprawl with well-designed infill developments, such as Minarik's Block 106 mixed-use development. "We're progressive in that area," says Andrus. "We're creating walkable neighbourhoods where people can get to know each other and be a part of the community."
Residents tend to agree. "Bozeman has done a great job of retaining its character," says Mark Dobie, publisher of the Bozeman Daily Chronicle, which was founded in 1883 and has a subscriber base of 9,000 residents. "It's a friendly community that's open and close-knit at the same time." 
Good news
In a bid to lower residents' reliance on cars, Bozeman's eye-catching yellow buses – part of the federally funded Streamline initiative – are free to use.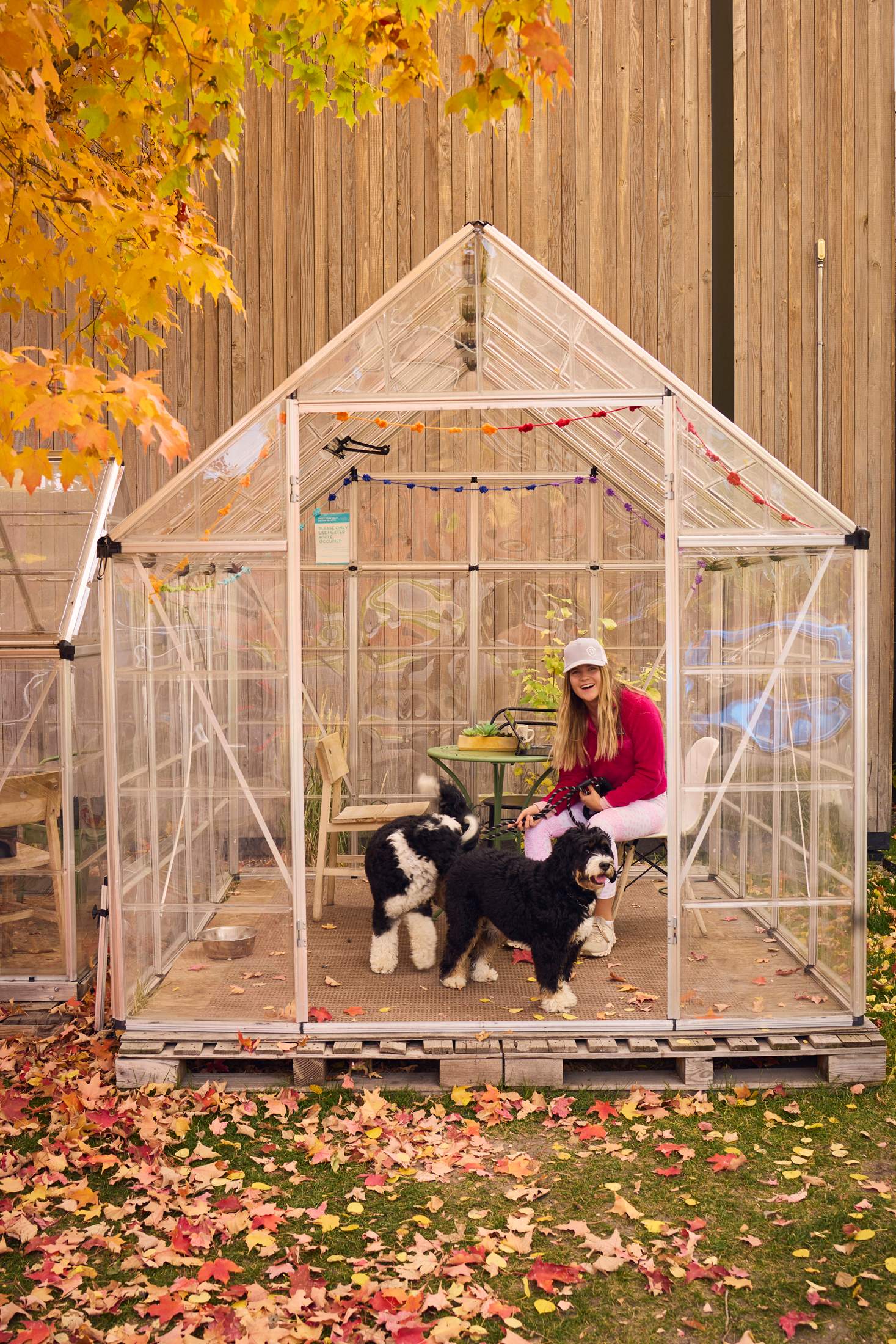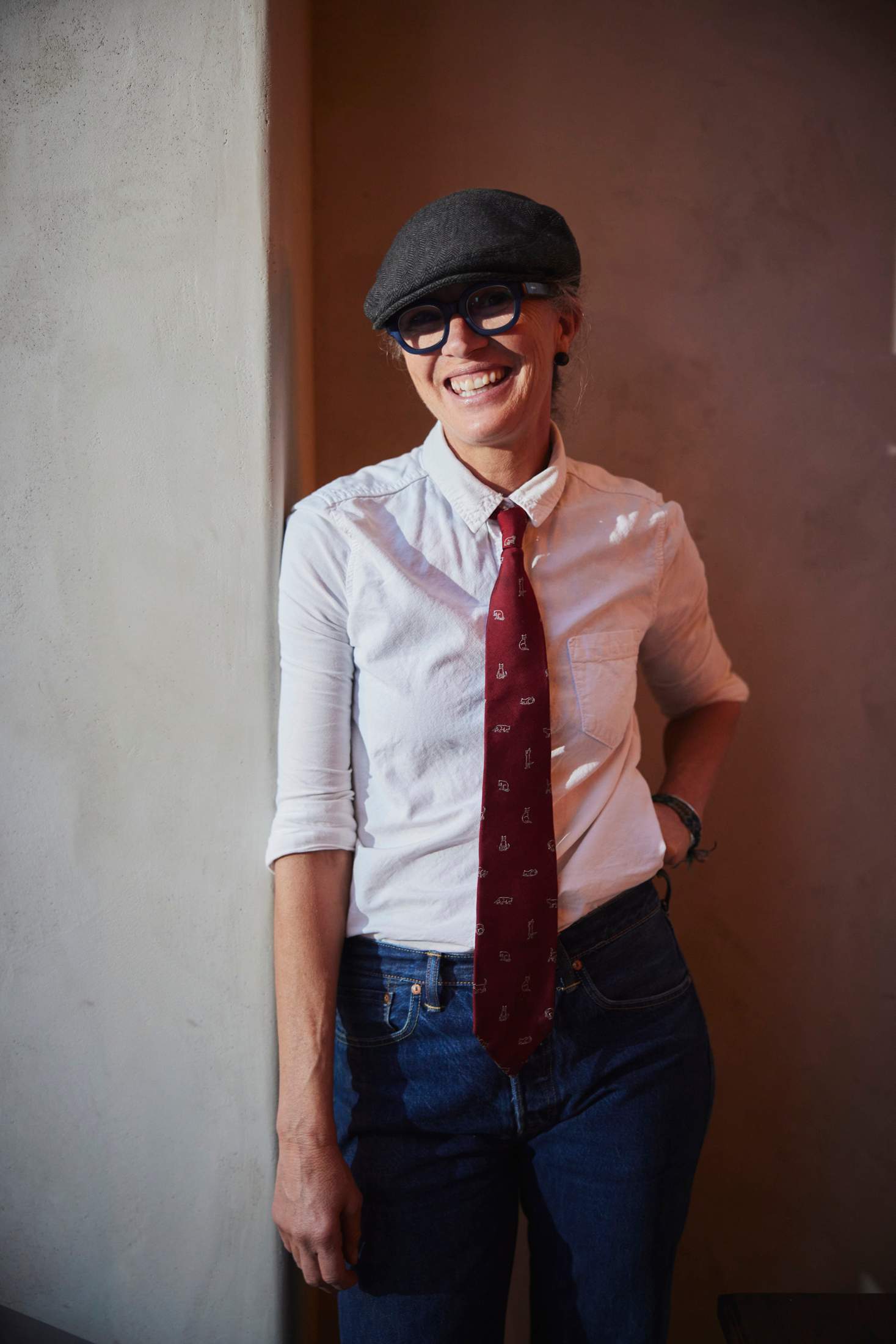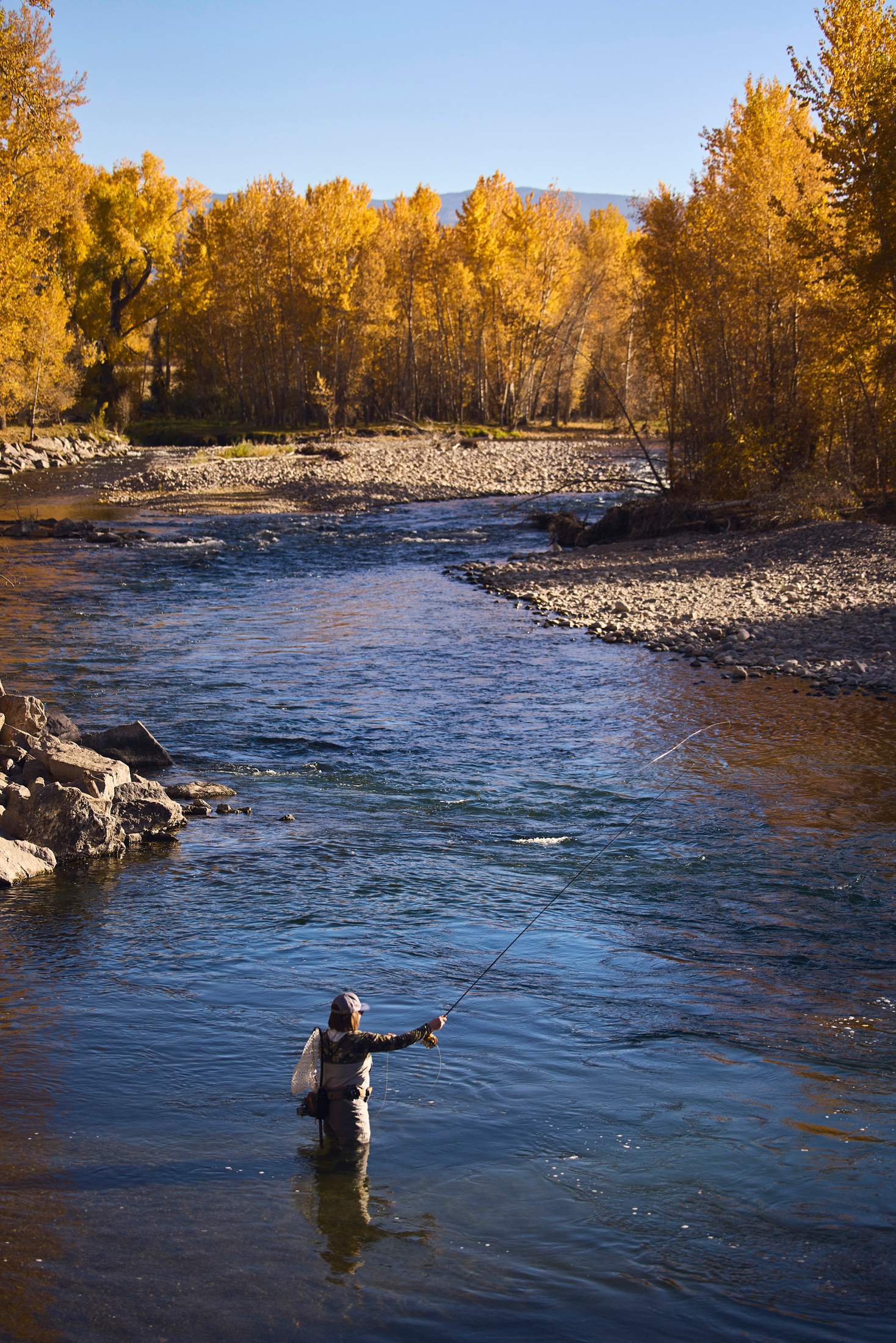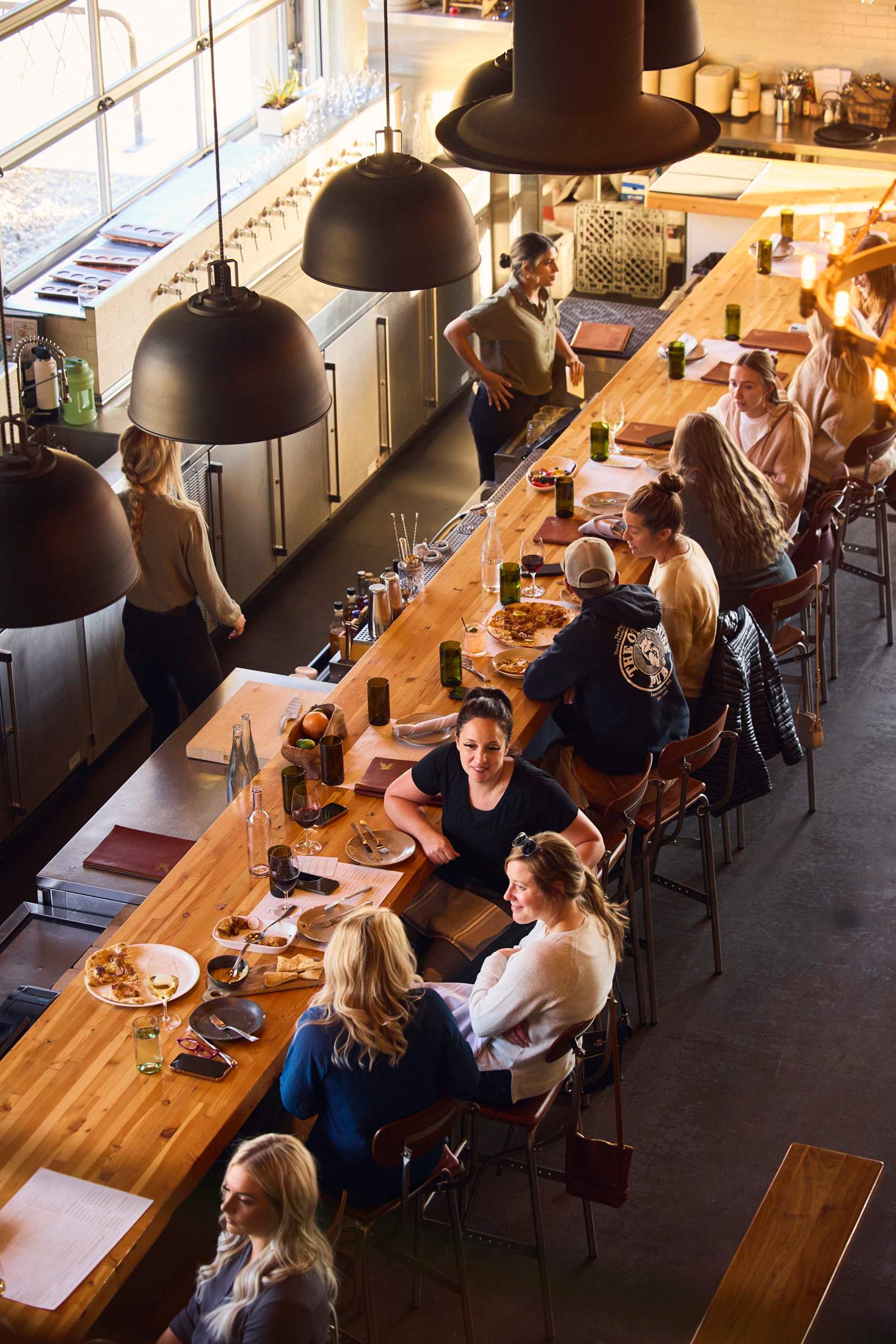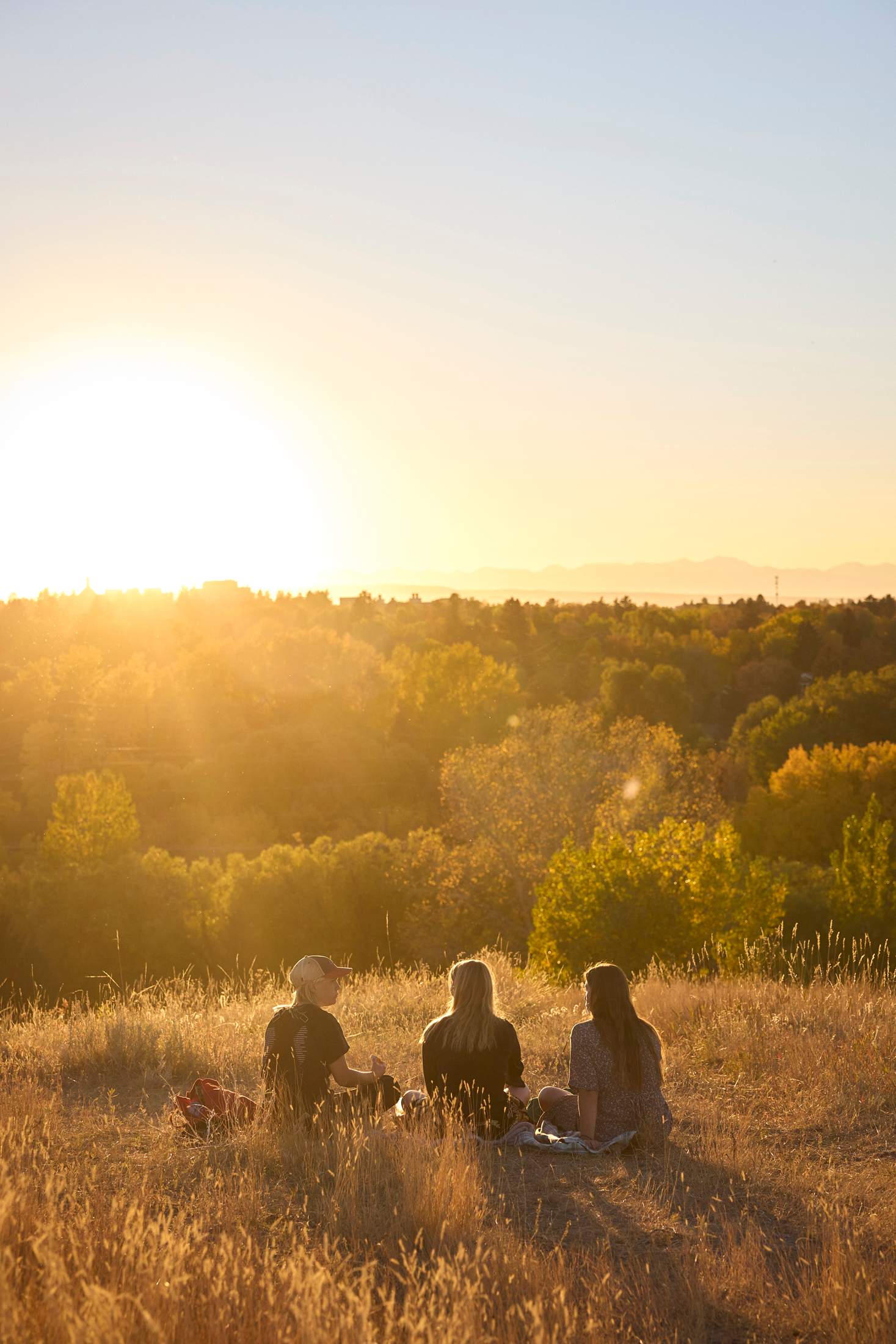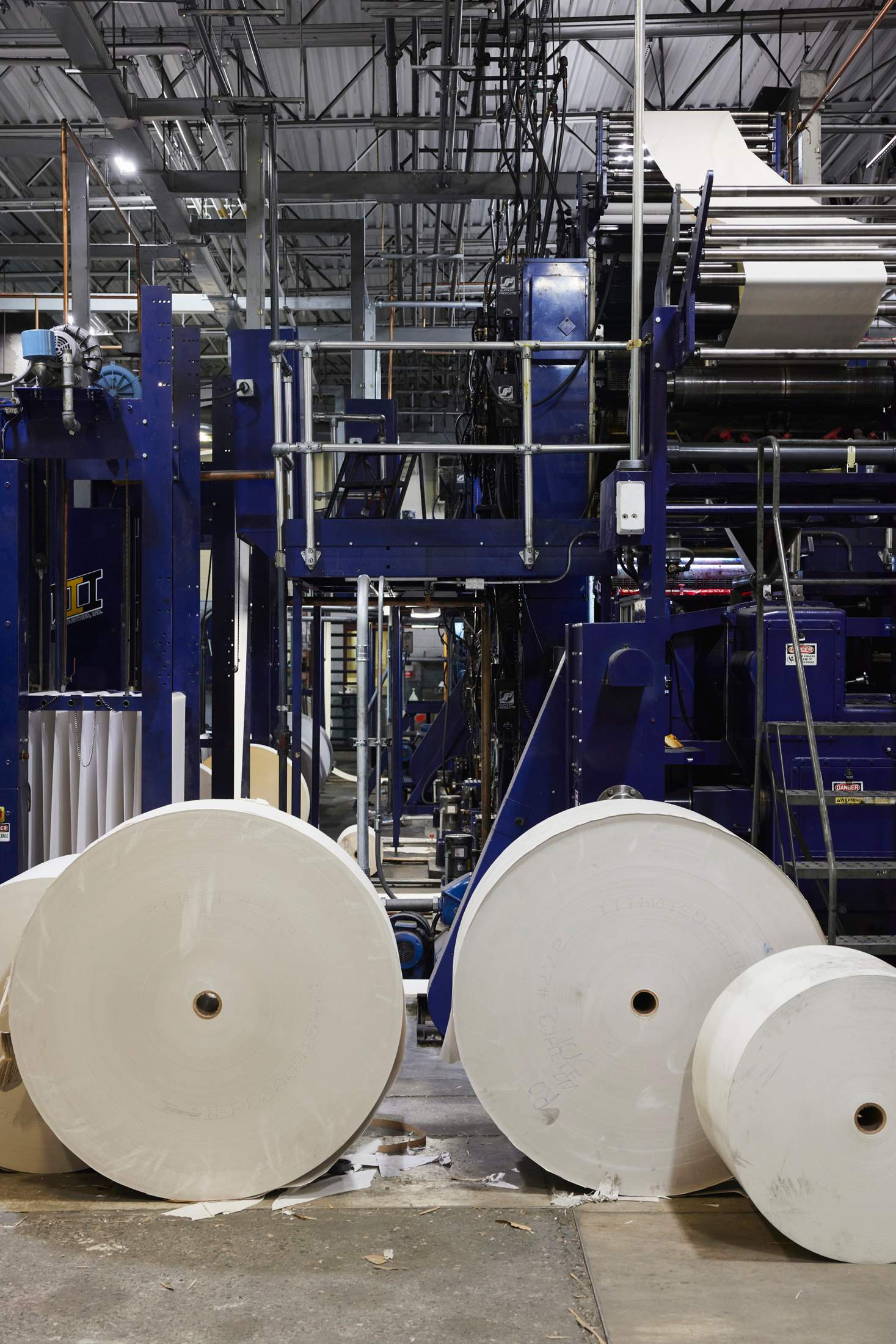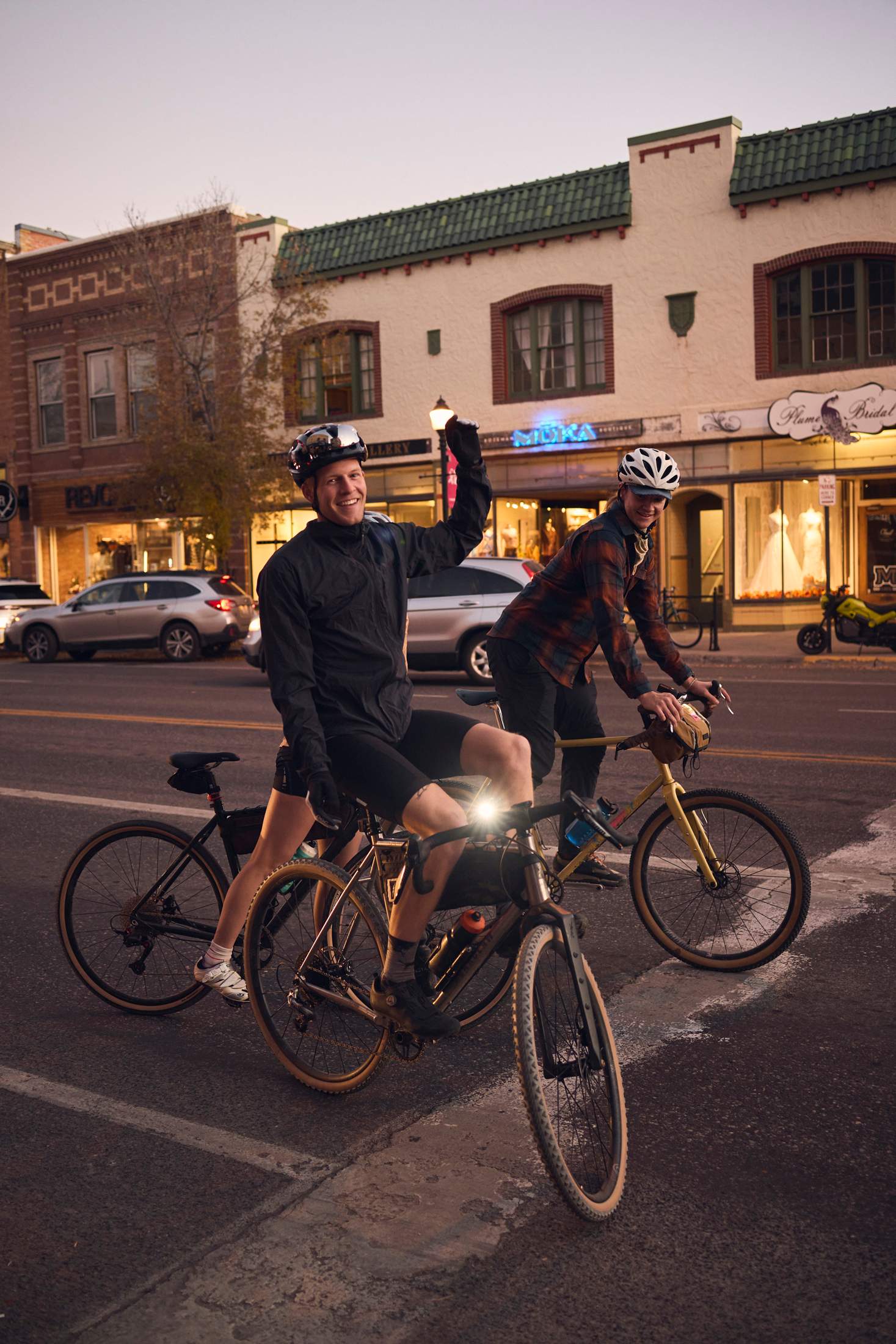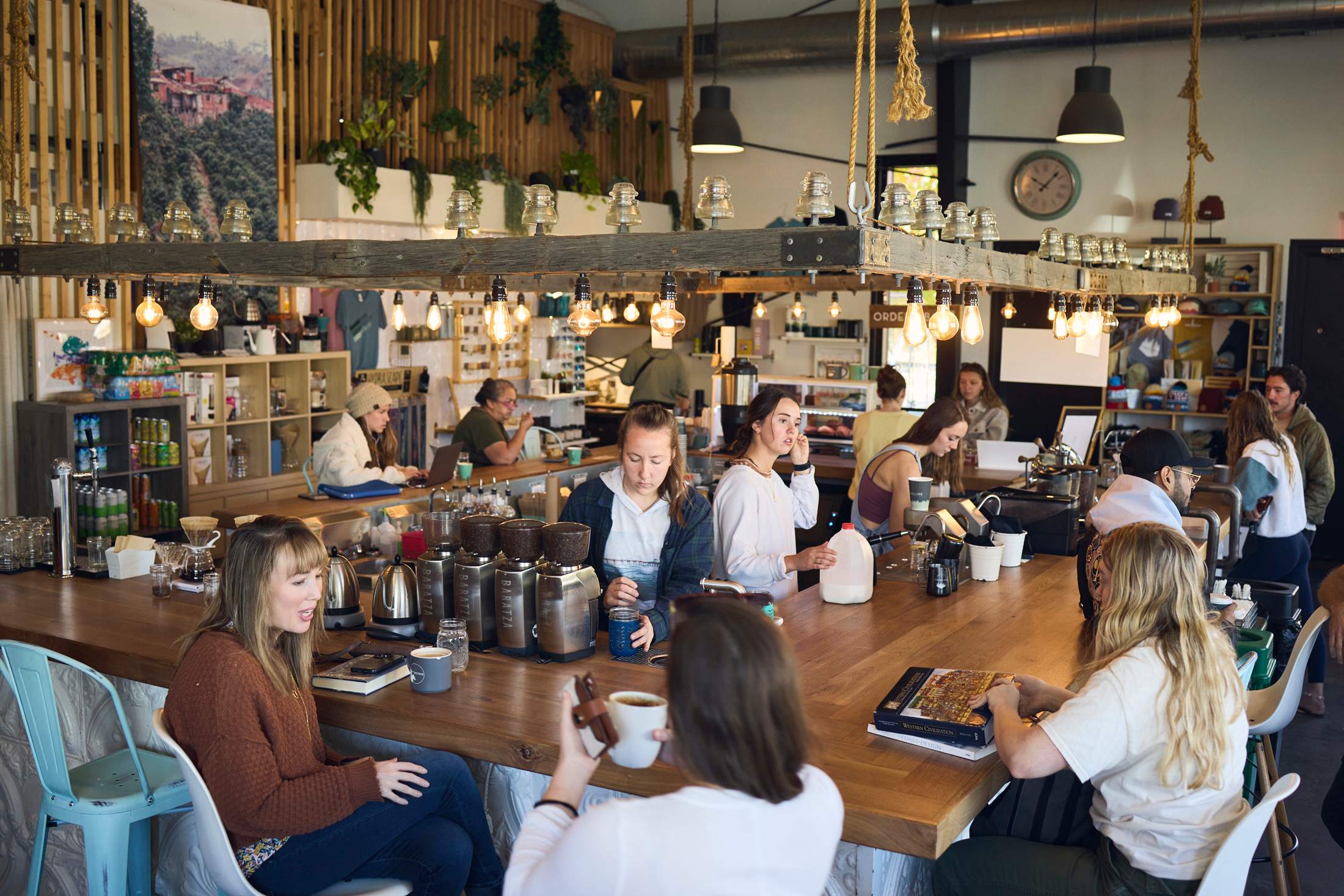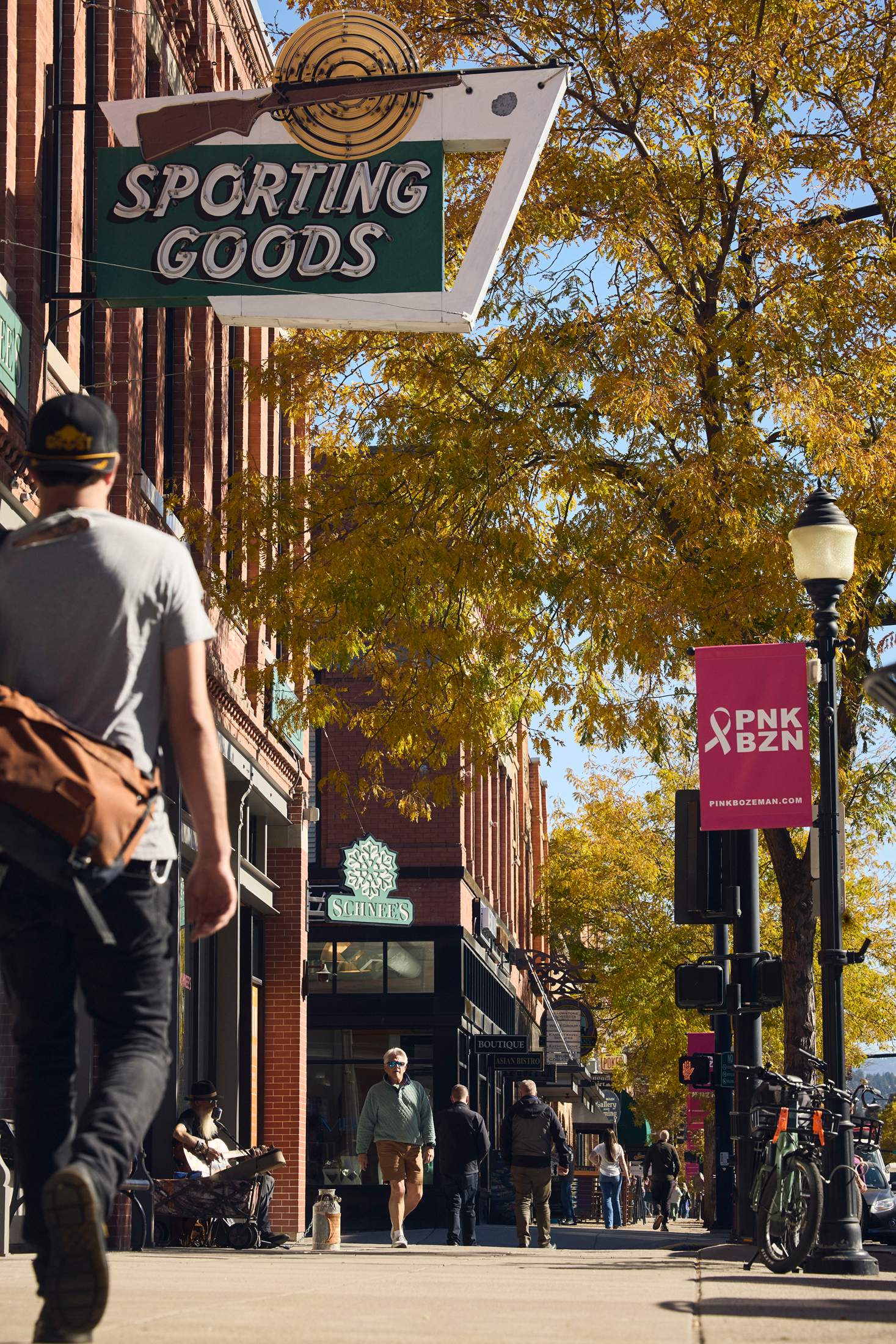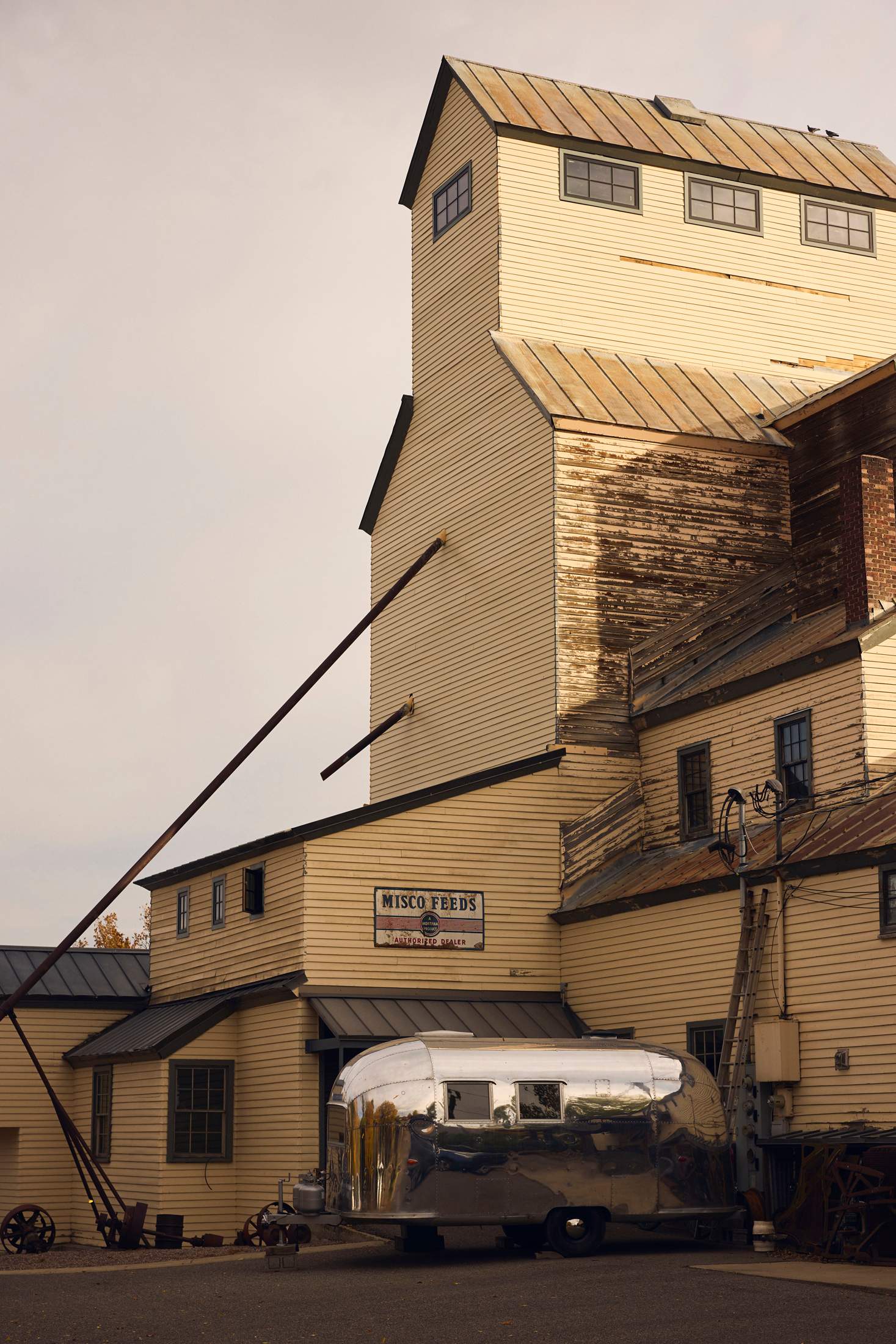 4.
Trieste, Italy
photographer Luigi Fiano
"When I first came to Trieste in 1993 it felt rather sad," says Algerian-born Abdelkrim Aoudia, senior research scientist at the International Centre for Theoretical Physics (ictp). Indeed, this port city that was once the gateway to the Austro-Hungarian empire must have felt very different 30 years ago. Close to the Slovenian and Croatian borders, almost cut off from the rest of Italy, it had long had a certain air of faded grandeur that writer Jan Morris described in her travelogue Trieste and the Meaning of Nowhere. But now, as he sits at an outside table of a lively canal-side bar, Aoudia takes stock of the vibrant city that he still calls home.
"Trieste and the port are the same thing," says Zeno D'Agostino, the latter's president since 2015. "You can't talk about one without the other." Trieste's new dynamism can be attributed not only to the ictp and the 30 or so other research institutions based here but also to the successes of the port under D'Agostino. Its rail infrastructure, which dates back to Austro-Hungarian rule, has been updated, making it Italy's largest rail-to-shipping port.
Trieste might have a thriving r&d sector – a big draw for technology-minded start-ups – and a major port but it certainly isn't all work and no play here. "Triestini take their free time very seriously," says art communications professional Max Schiozza at the exhibition space that he runs in the once run-down Cavana district. Maritime pursuits are popular (the city's annual Barcolana is the world's largest regatta), while the forested Carso plateau provides city dwellers with an abundance of green space. Trieste is also home to dozens of museums and galleries, as well as a respected film festival. So it's little surprise that financial daily Il Sole 24 Ore ranked the city first in Italy for lifestyle.
Aoudia, who has a farmhouse in the Carso where he rears horses in his spare time, agrees. He has met Morris and showed her around; he wonders what the writer would make of the city now that it's so vibrant again. "She might miss the melancholic charm that was once here," says Aoudia. "But she would love all of the human activity. There's real energy now." 
Good news
Coffee lovers will find plenty to discover here. Despite being home to Illy, a behemoth of the sector, there are many quality operators and a buzzing annual coffee festival.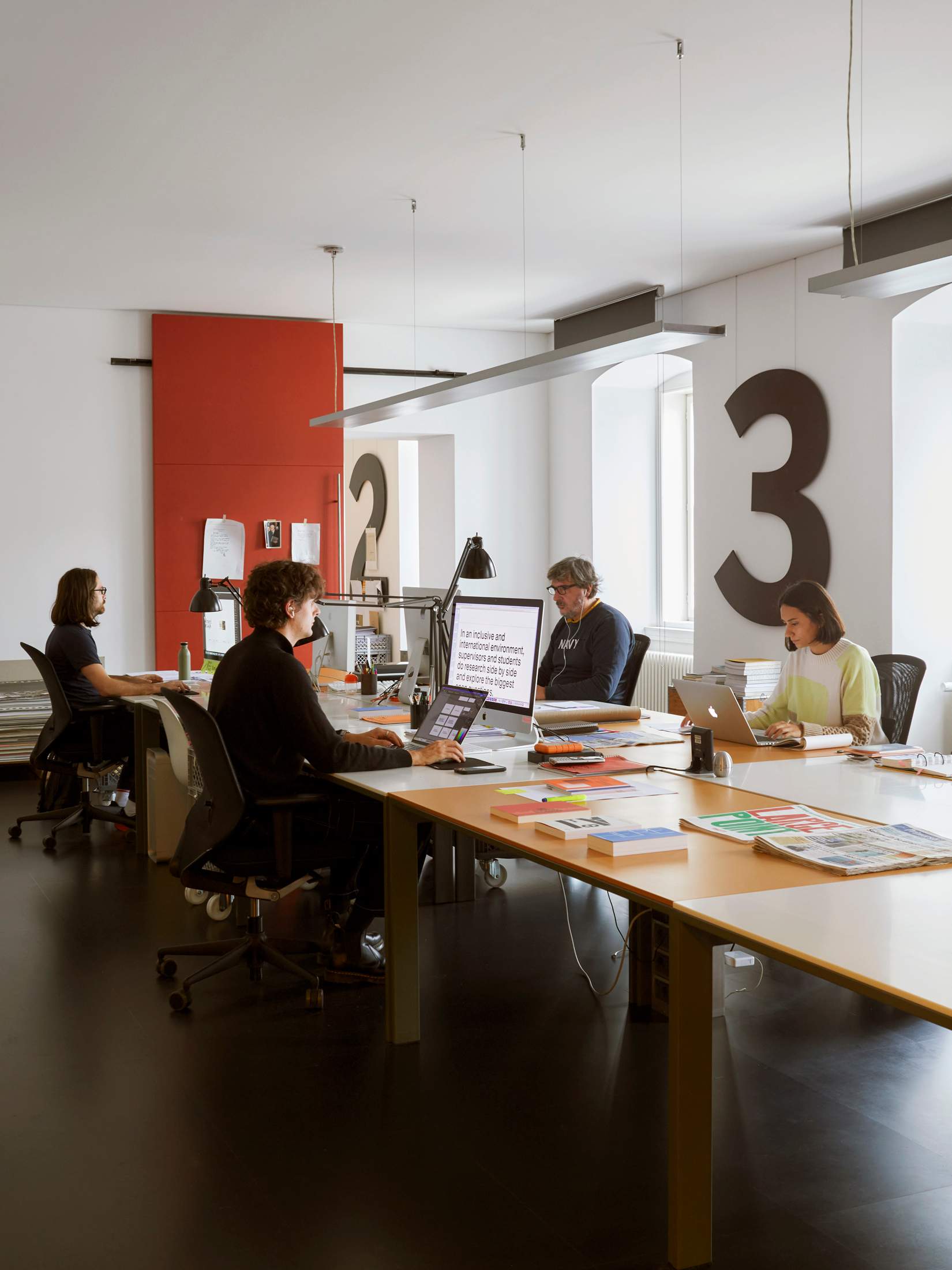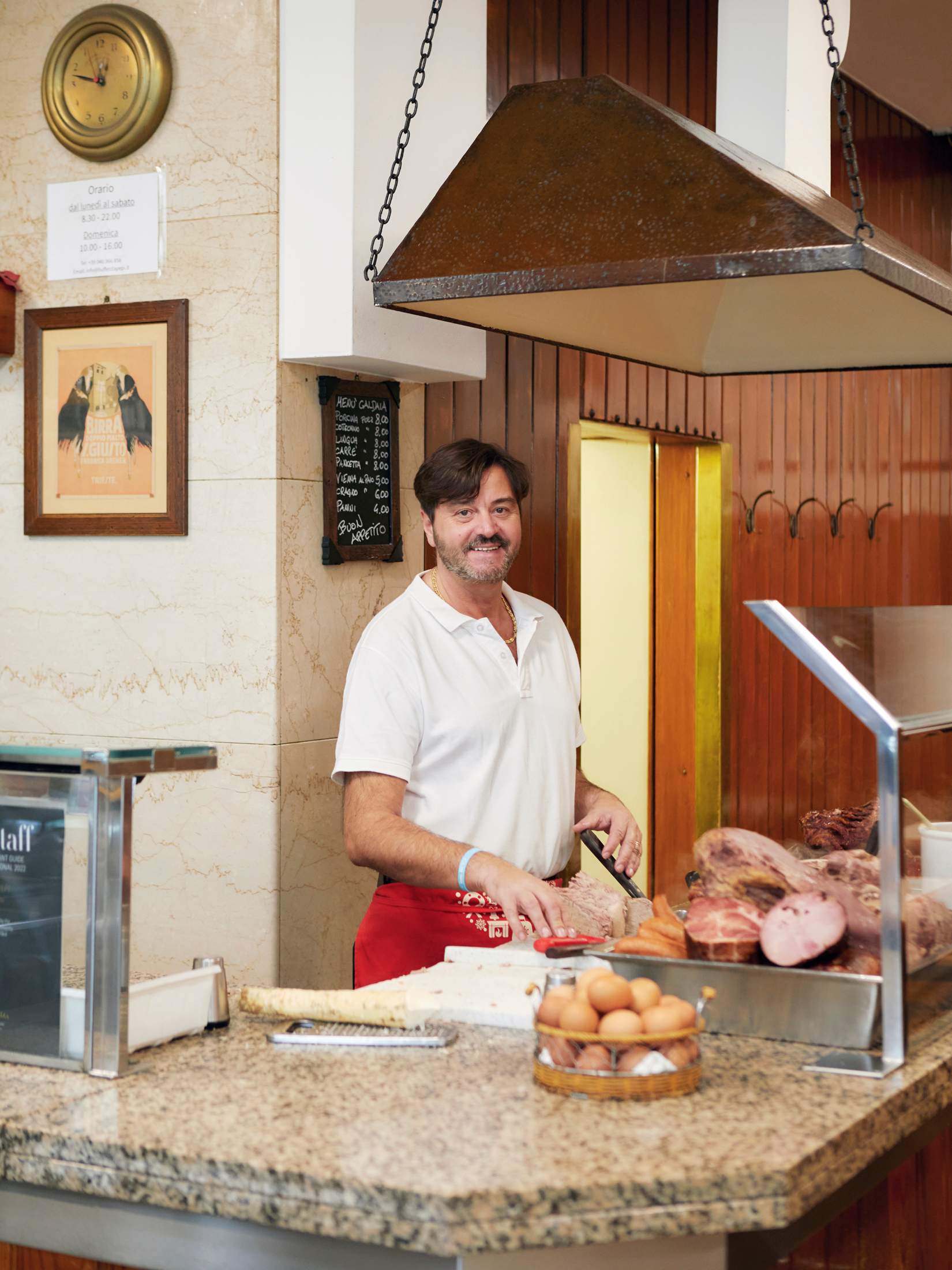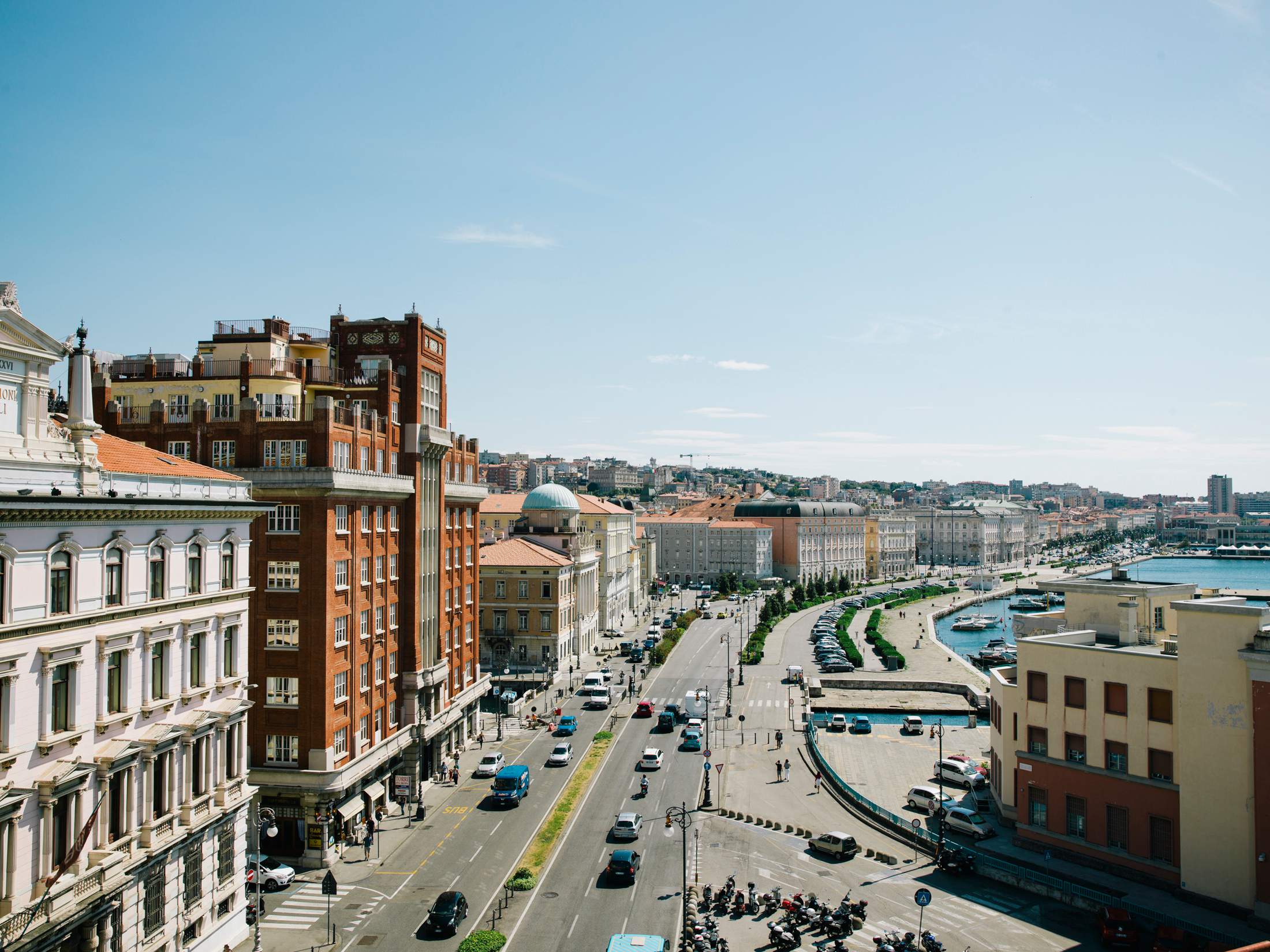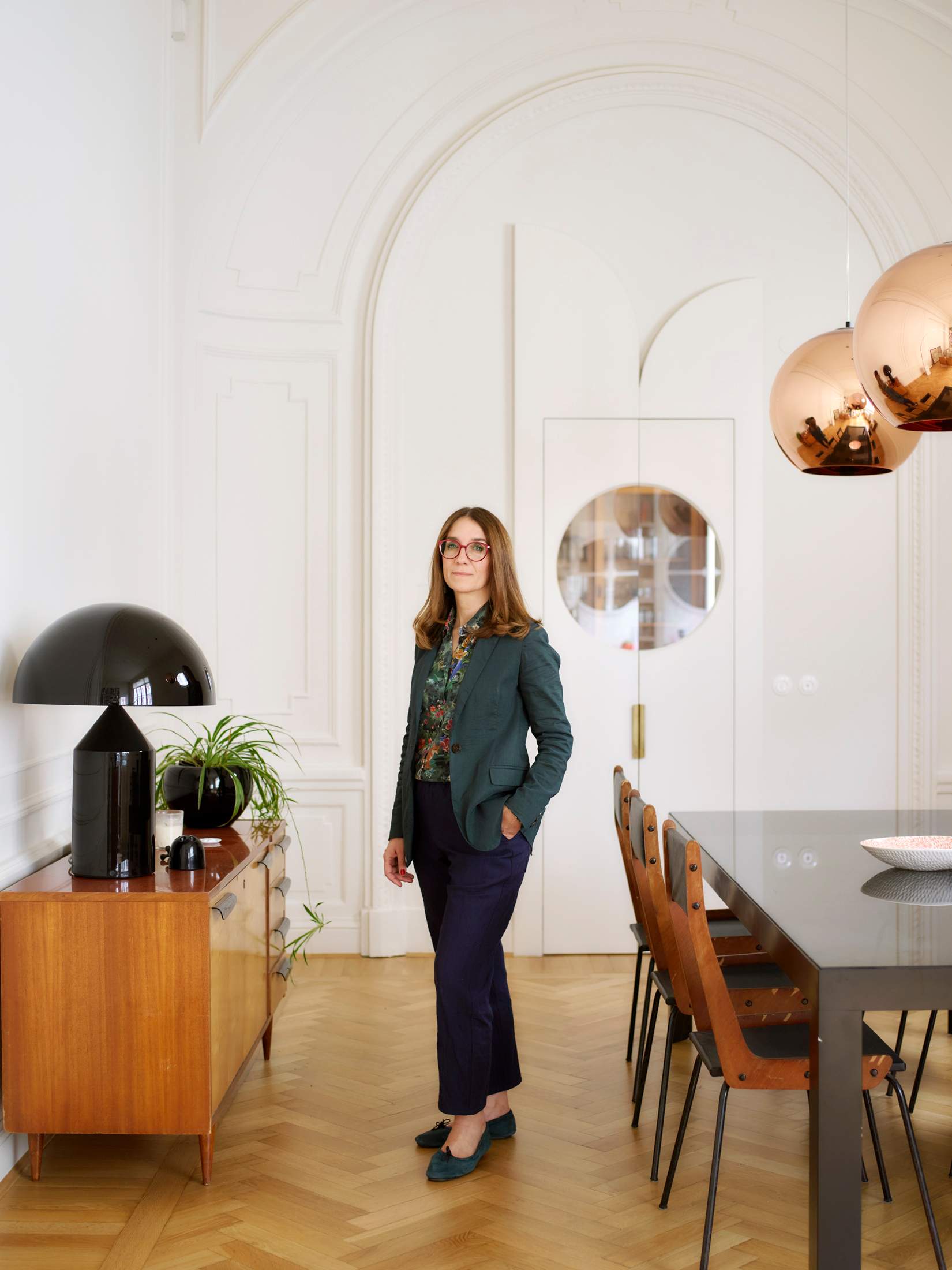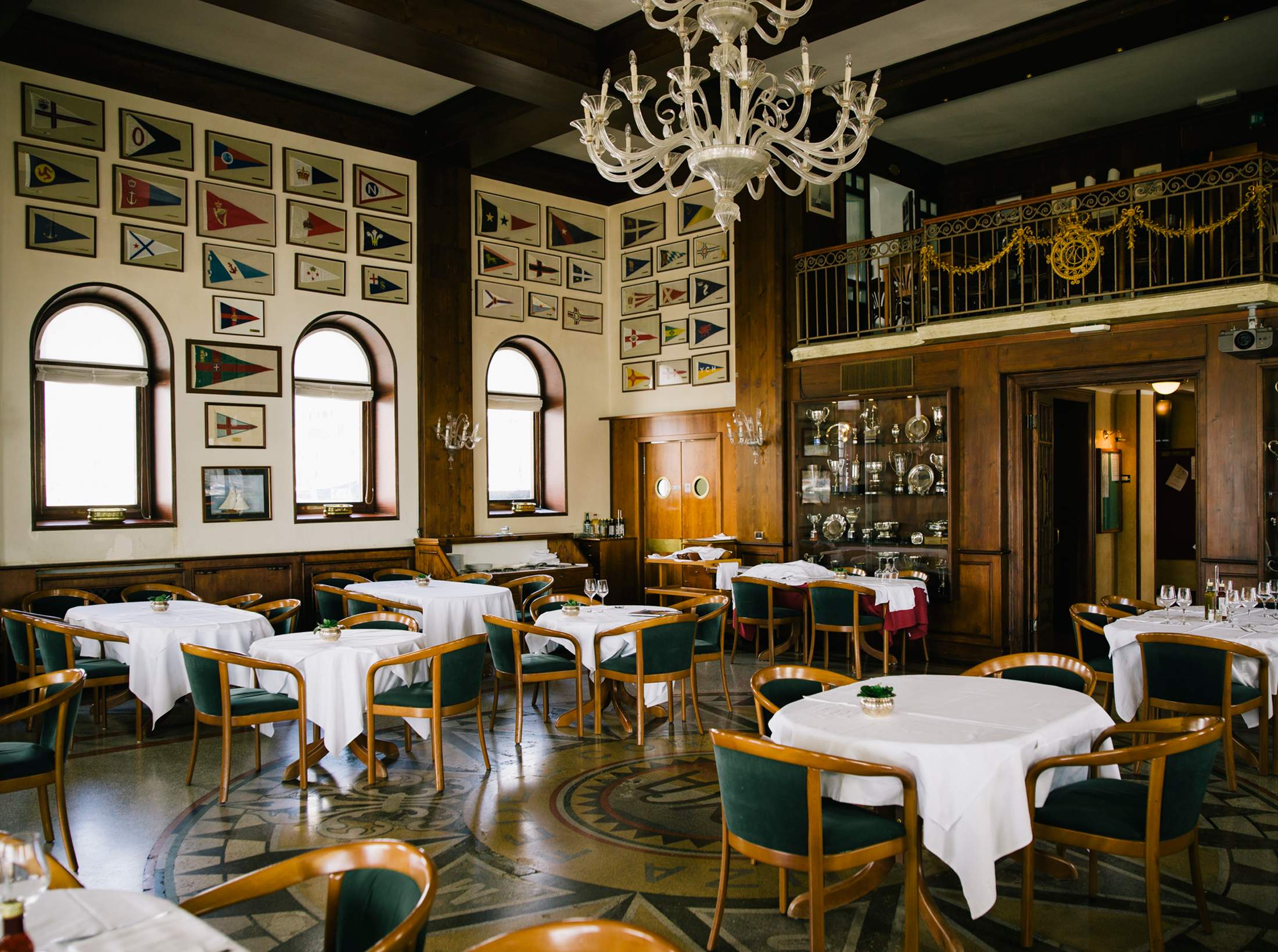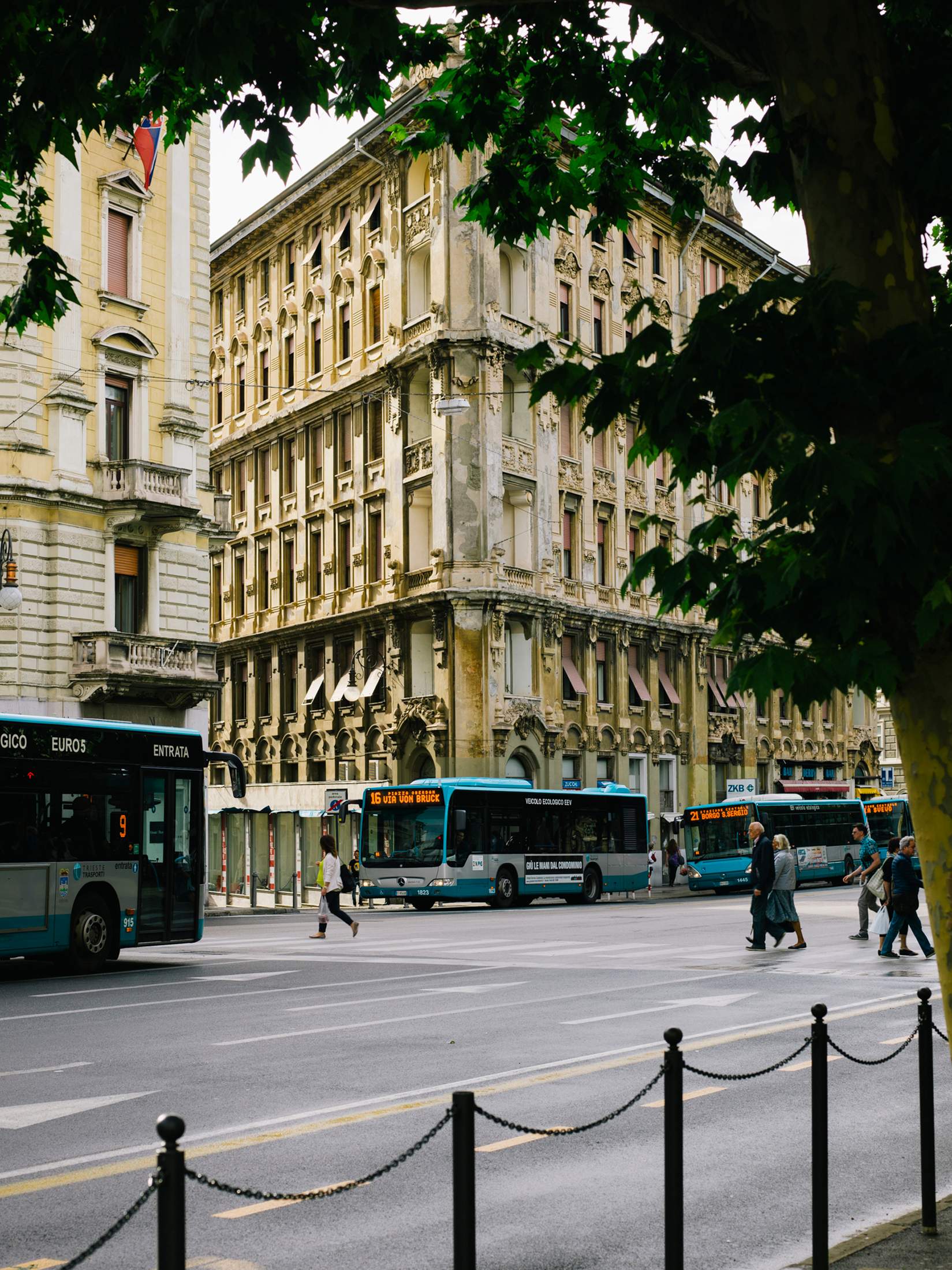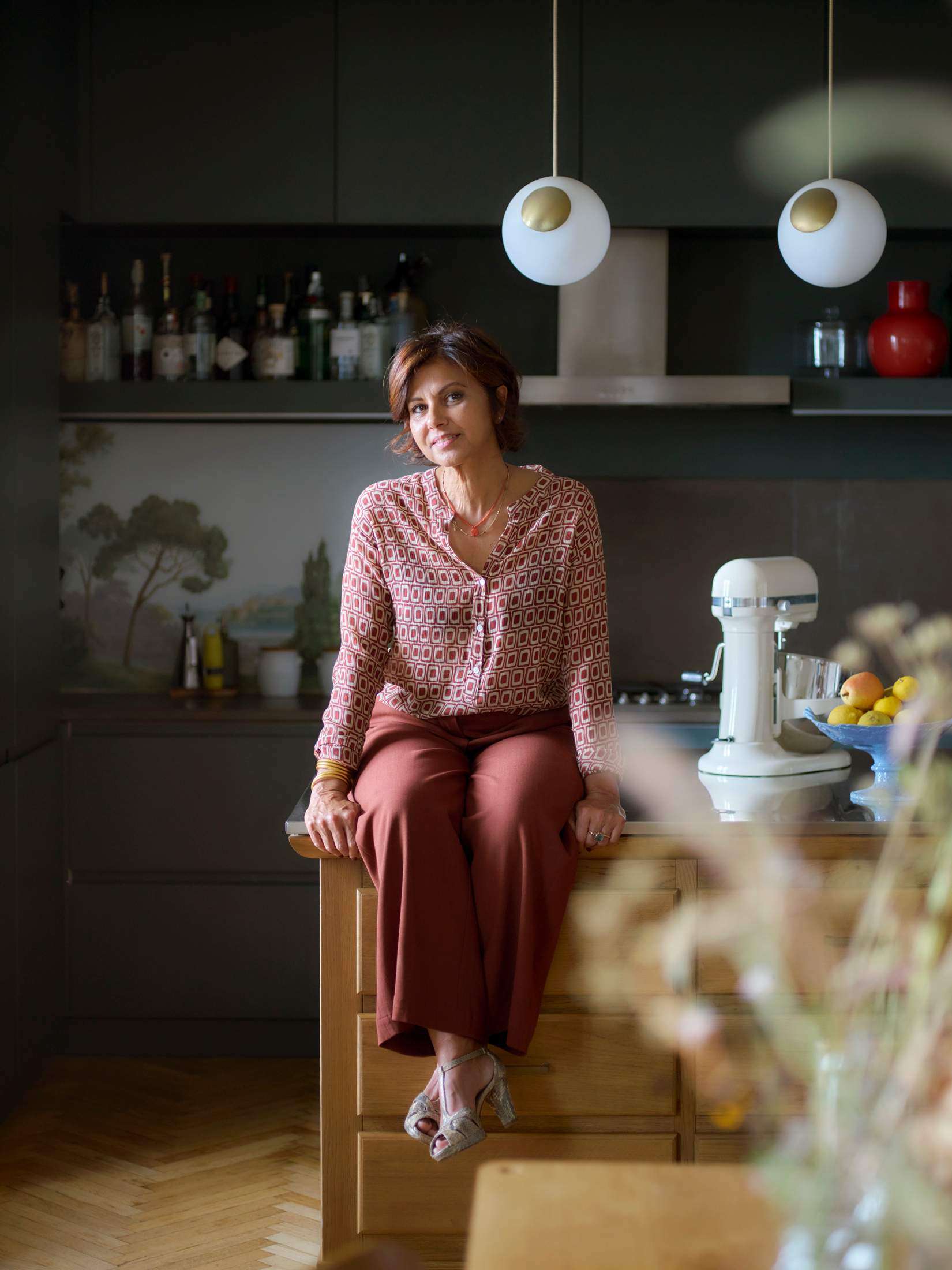 5.
Geelong, Australia
photographer John Laurie
For anyone with ambition growing up in Victoria, a relocation to Melbourne was once a foregone conclusion. But the pandemic has dented the state capital's standing as the region's nexus of personal and professional opportunity. In Geelong, just an hour away by train, there's a feeling of excitement. "The trade-off of working in Melbourne and living here used to be losing leisure time," says Geelong resident José Rodriguez, director of Plot Architecture & Urbanism. "But with flexible work, this city has become increasingly attractive. You can live somewhere that you'd want to spend your weekends in."
Playing a part in this shift are new commercial developments such as the Pivot City Innovation District, a project redeveloping parts of Geelong's waterfront. Along with incubator-accelerator Runway Geelong, it is burnishing the city's reputation as an alternative to Melbourne. Meanwhile, the wineries and spas of the Bellarine peninsula are a 20-minute drive away, as are some of Australia's most famous beaches along the Surf Coast.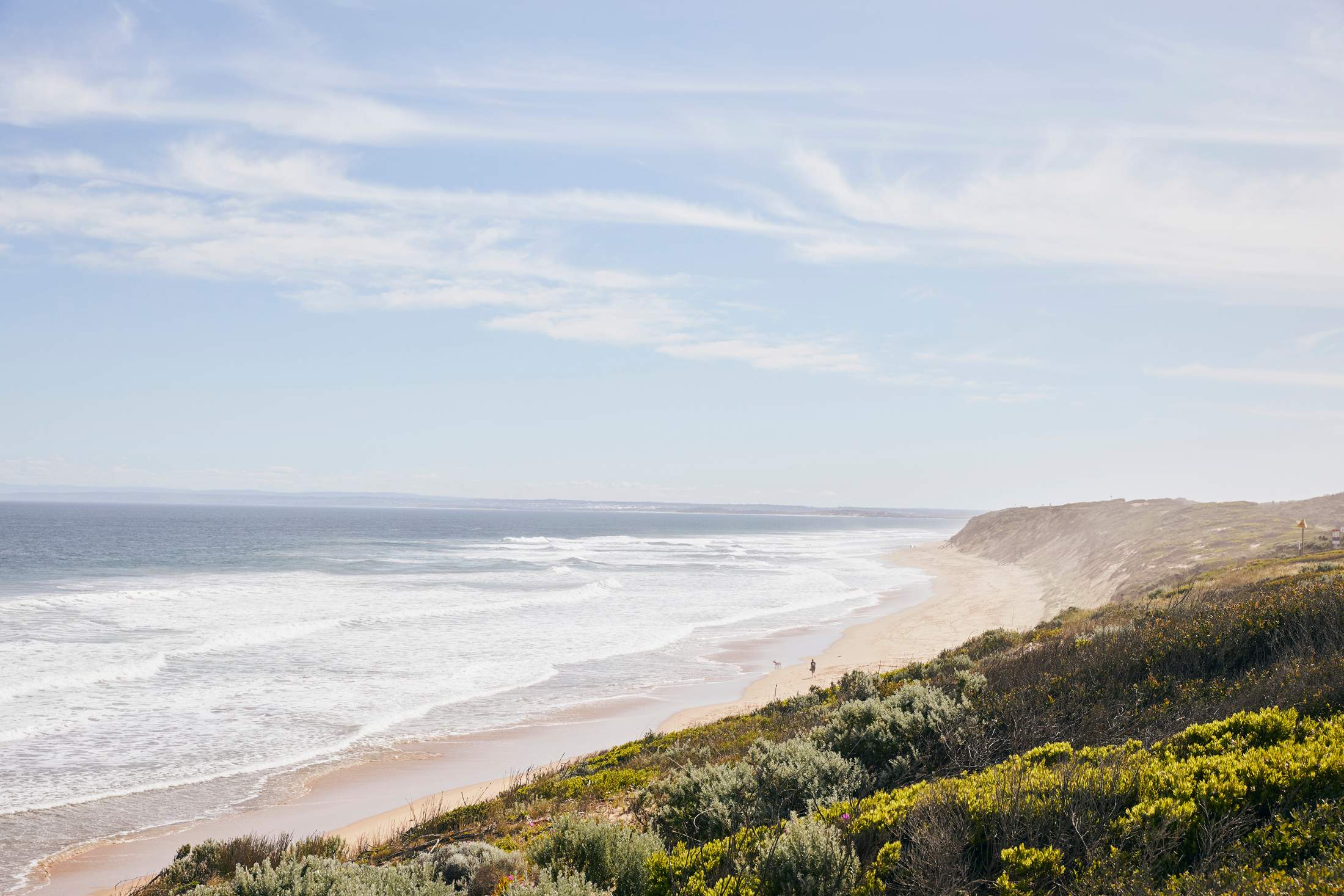 Geelong is the nation's fastest-growing residential property market. Though housing competition is high, population growth has brought about improvements to Geelong's amenities and a rise in its cultural cachet. The metropolis is Australia's only Unesco City of Design; thanks to the Geelong Gallery's ambitious redevelopment plan and a robust line-up of independents such as the Boom Gallery, the arts scene is also in good hands.
Little Malop Street is always busy and offers a wide range of drinking and dining options. "In Geelong today, you get both the benefits of beautiful natural landscapes and everything you need in terms of lifestyle," says Chlöe Antonio, architect and co-owner of homeware shop Bleu Design Store. "If you're a creative and want to do something, there's opportunity for that here." 
"A large percentage of the people who went to Melbourne and found a job there are returning to work and live where they grew up – and that trend is only increasing," says Peter Murrihy, the mayor of Geelong. "People just love it here."
Good news
In 2022 the new Spirit of Tasmania service, which runs the sole ferry between Tasmania and the Australian mainland, moved its terminal from Melbourne to Geelong. Quite the coup for this small city.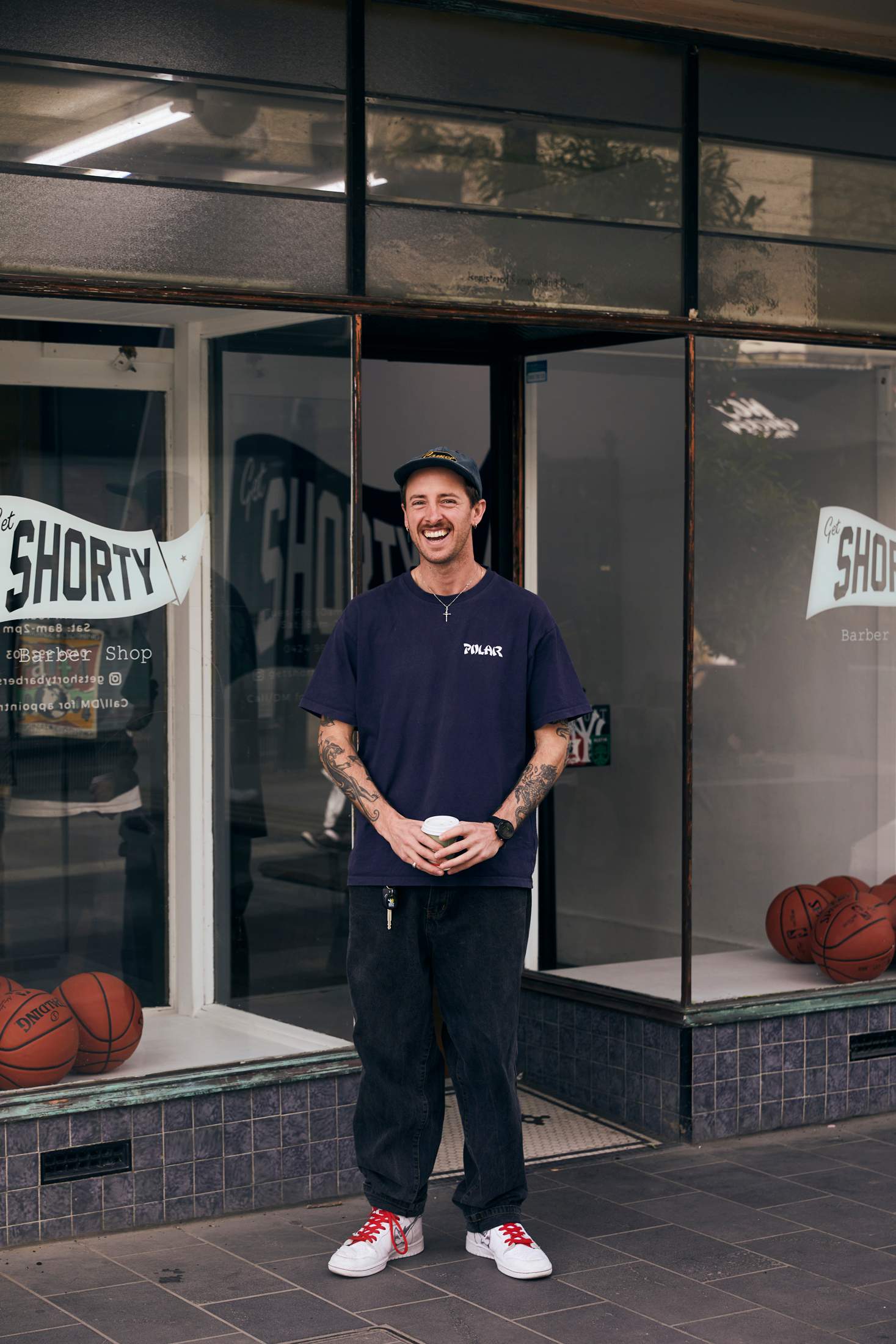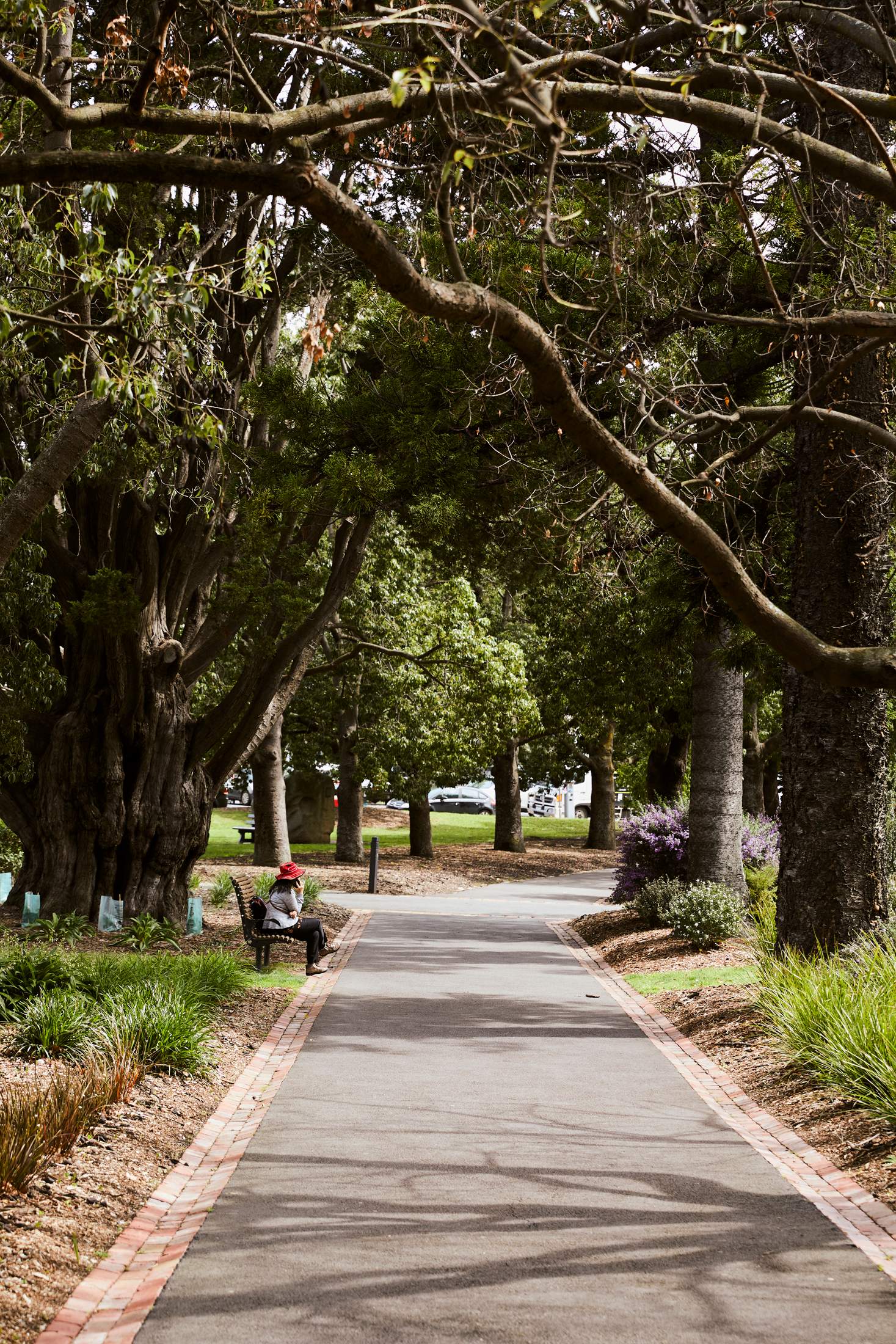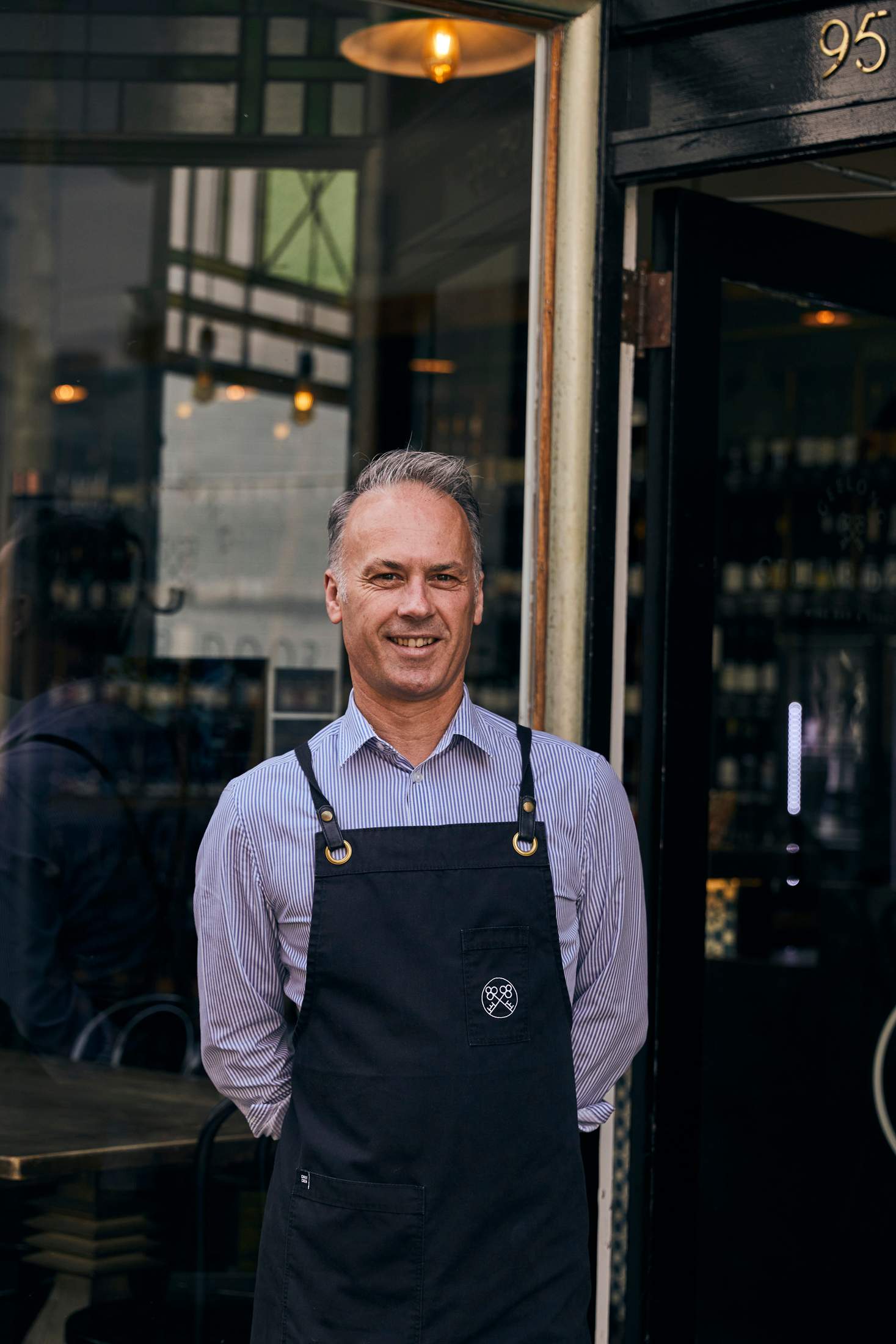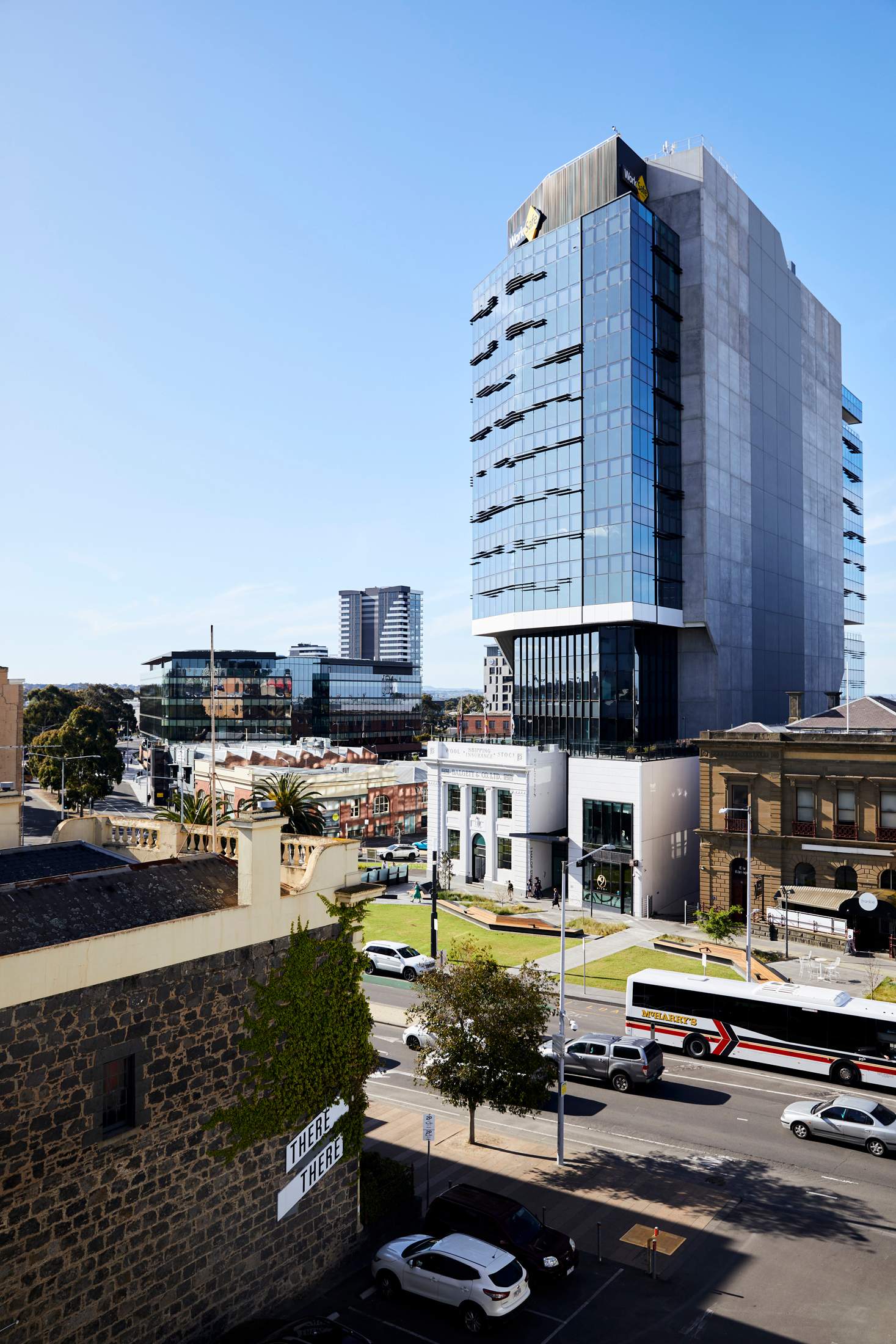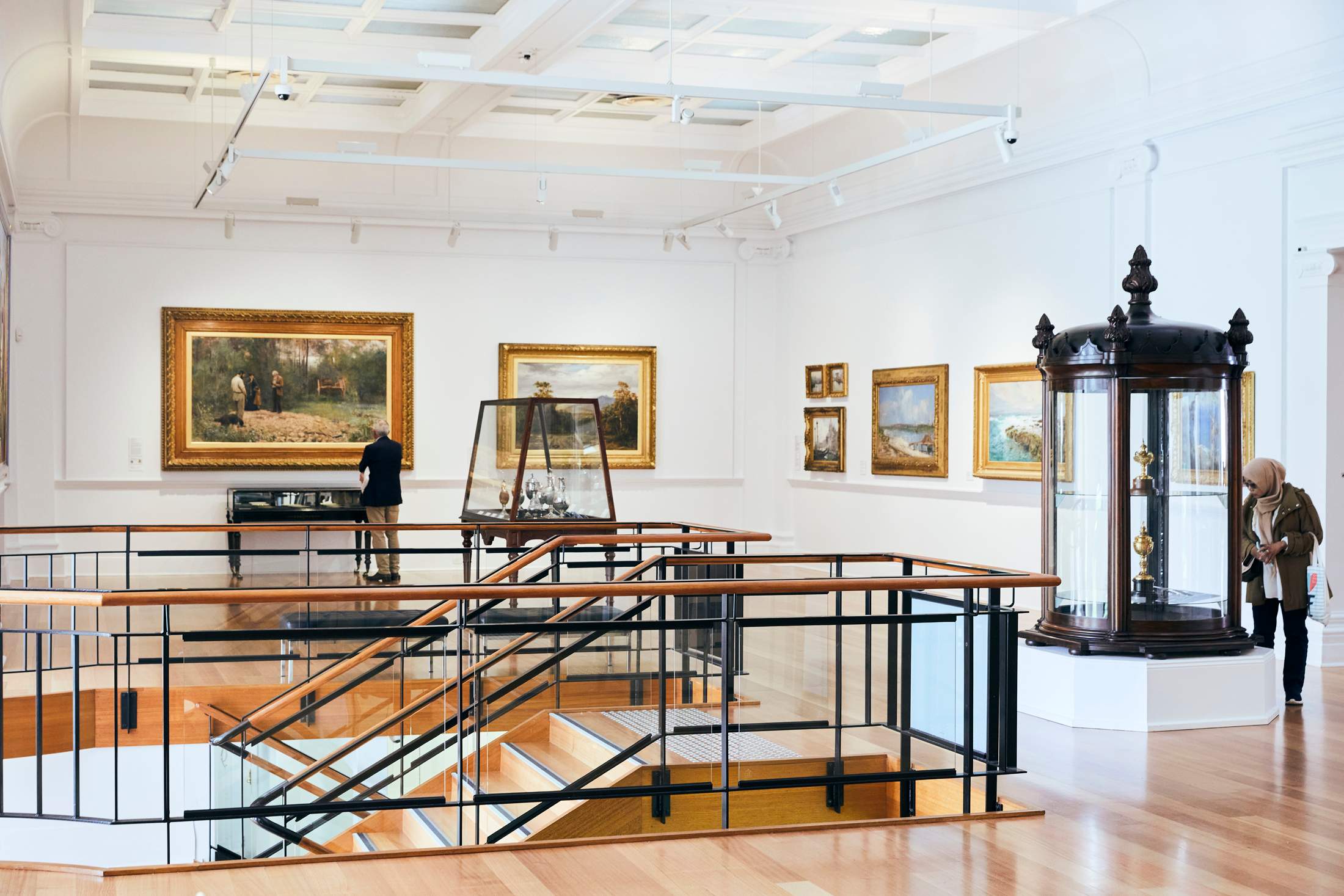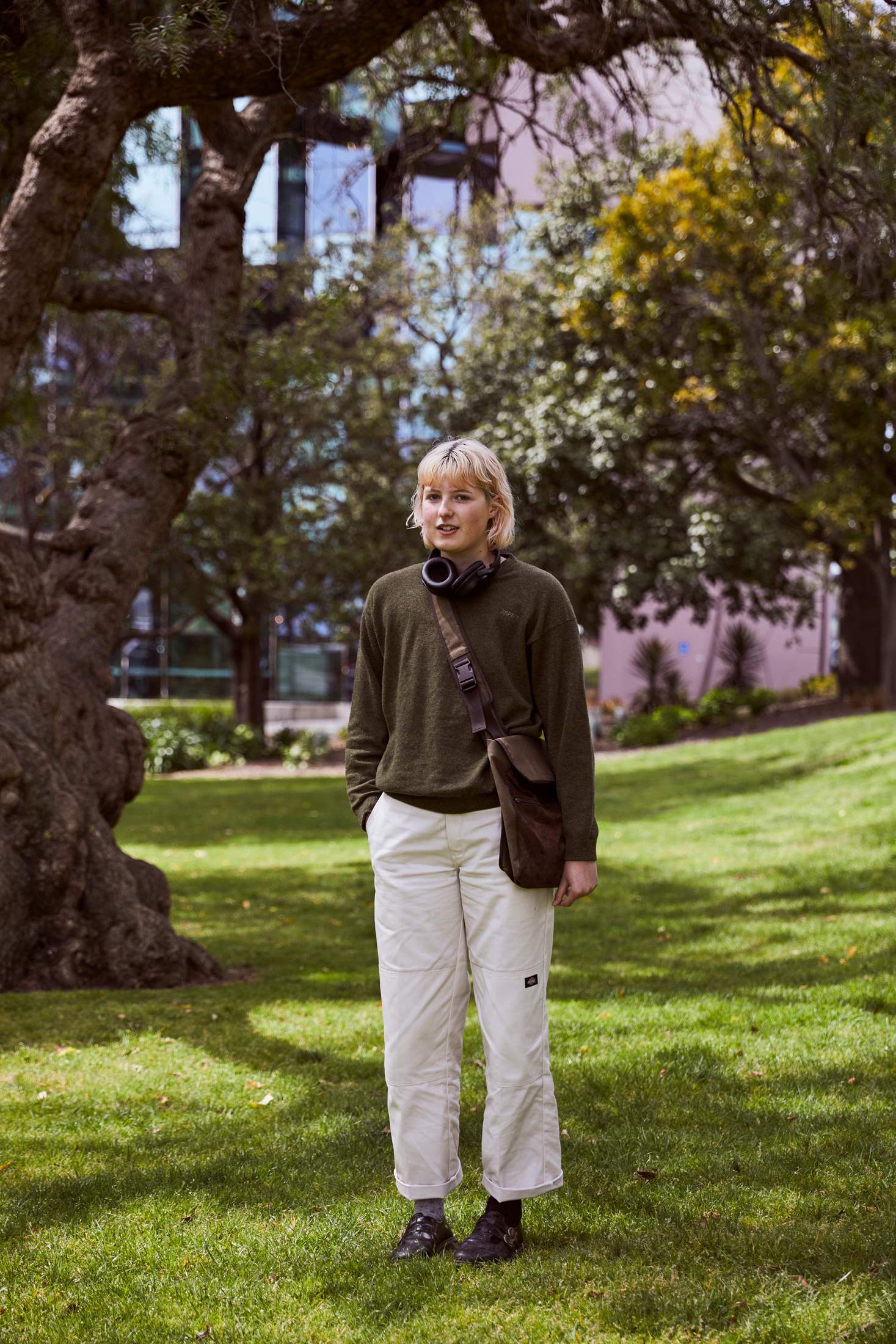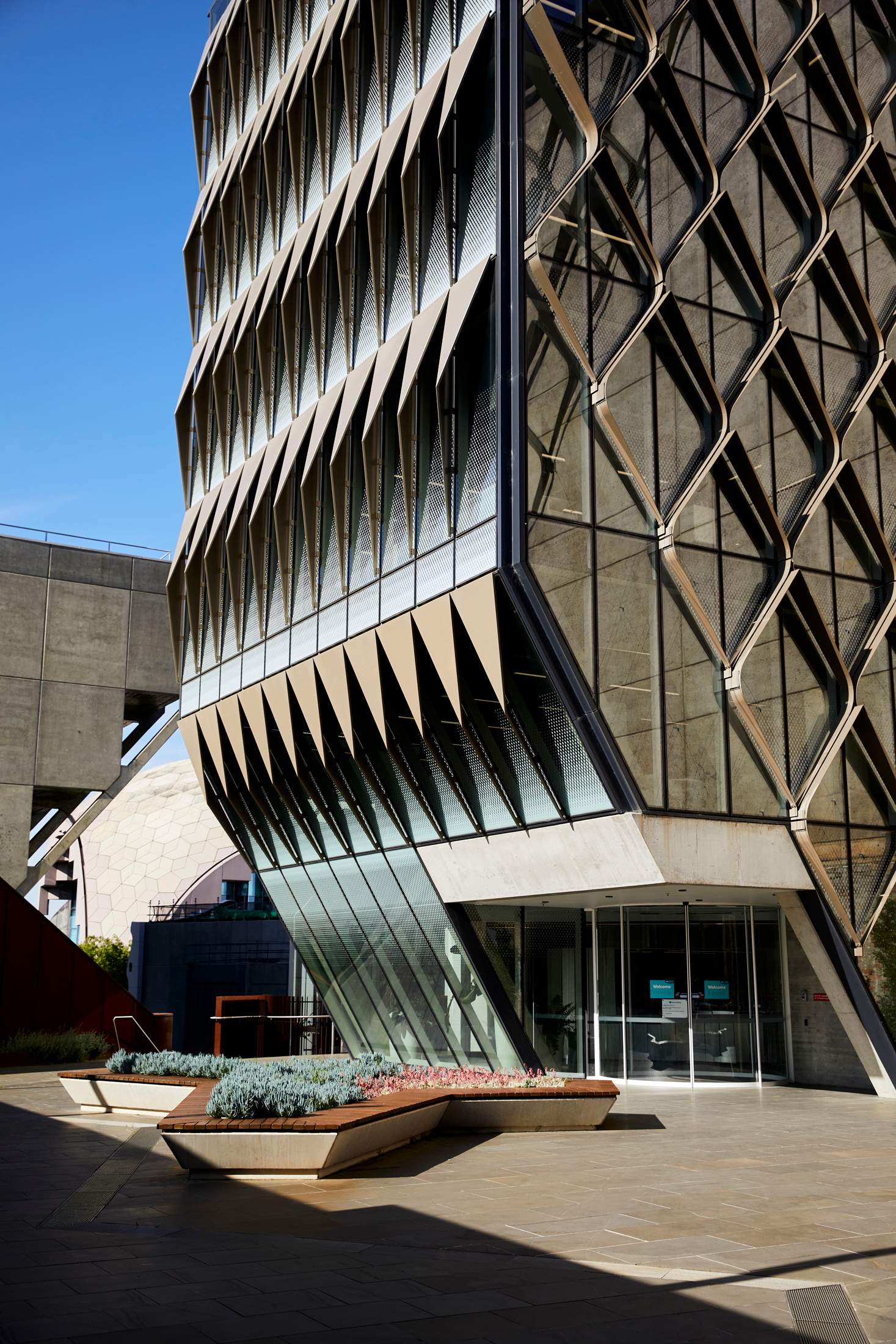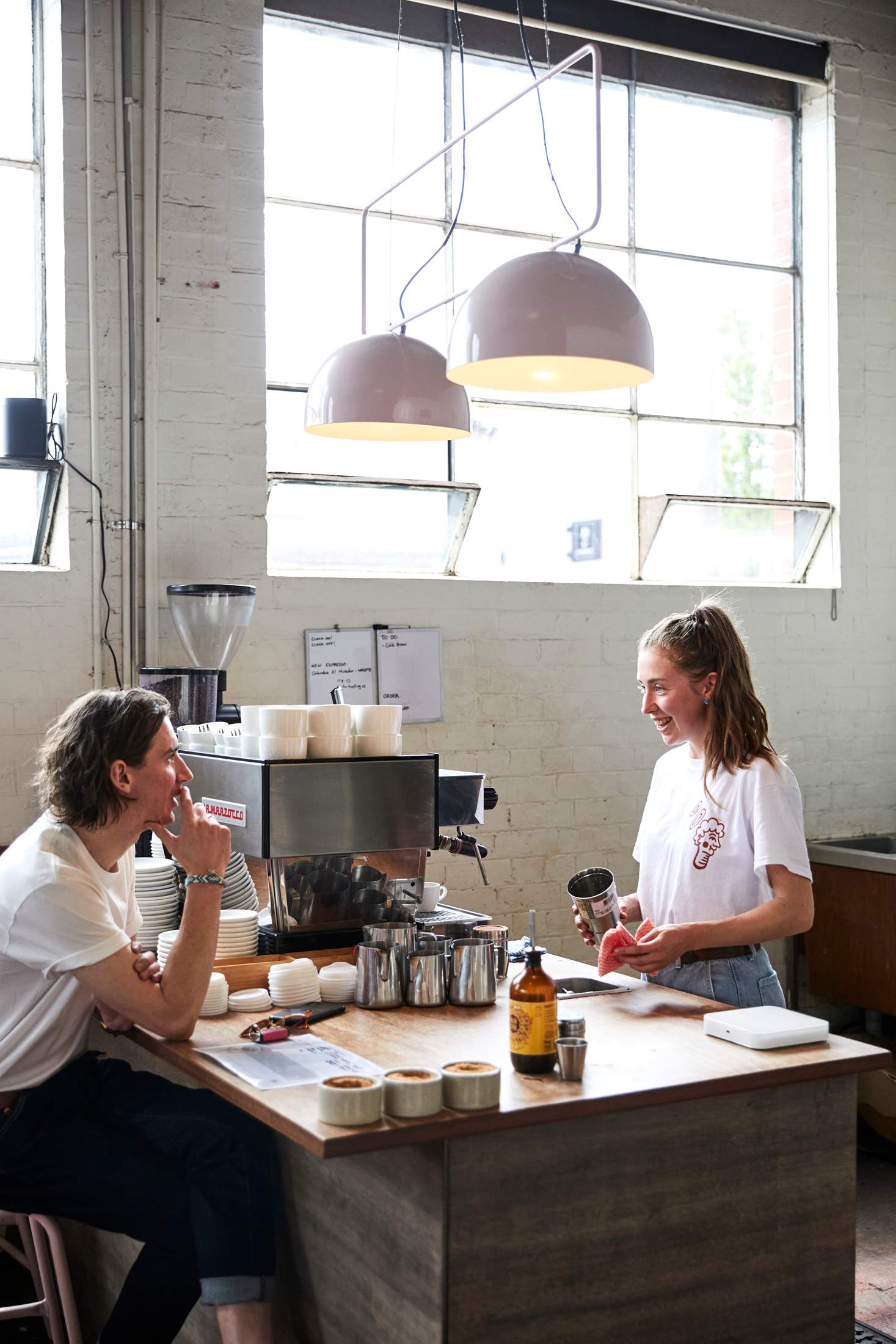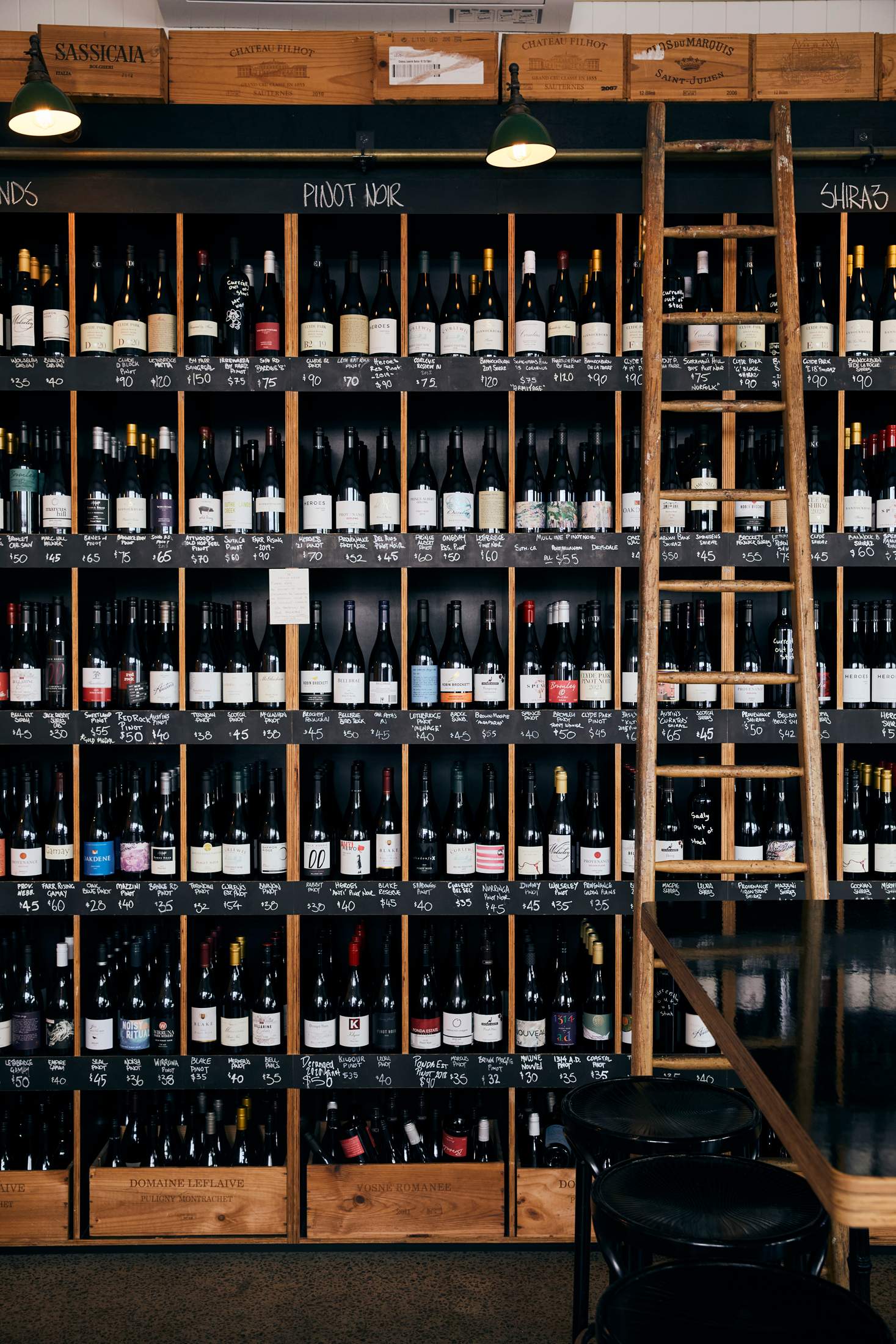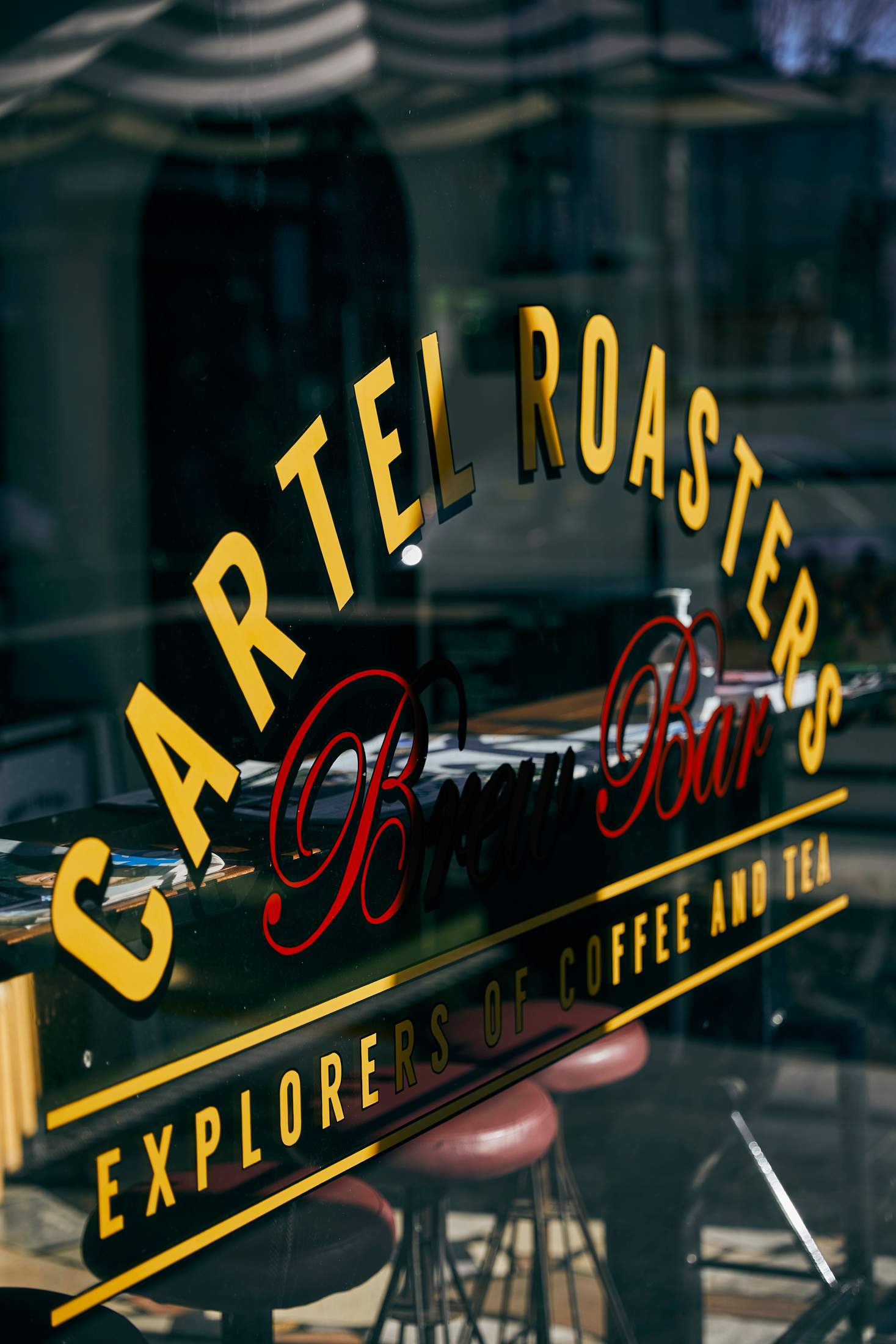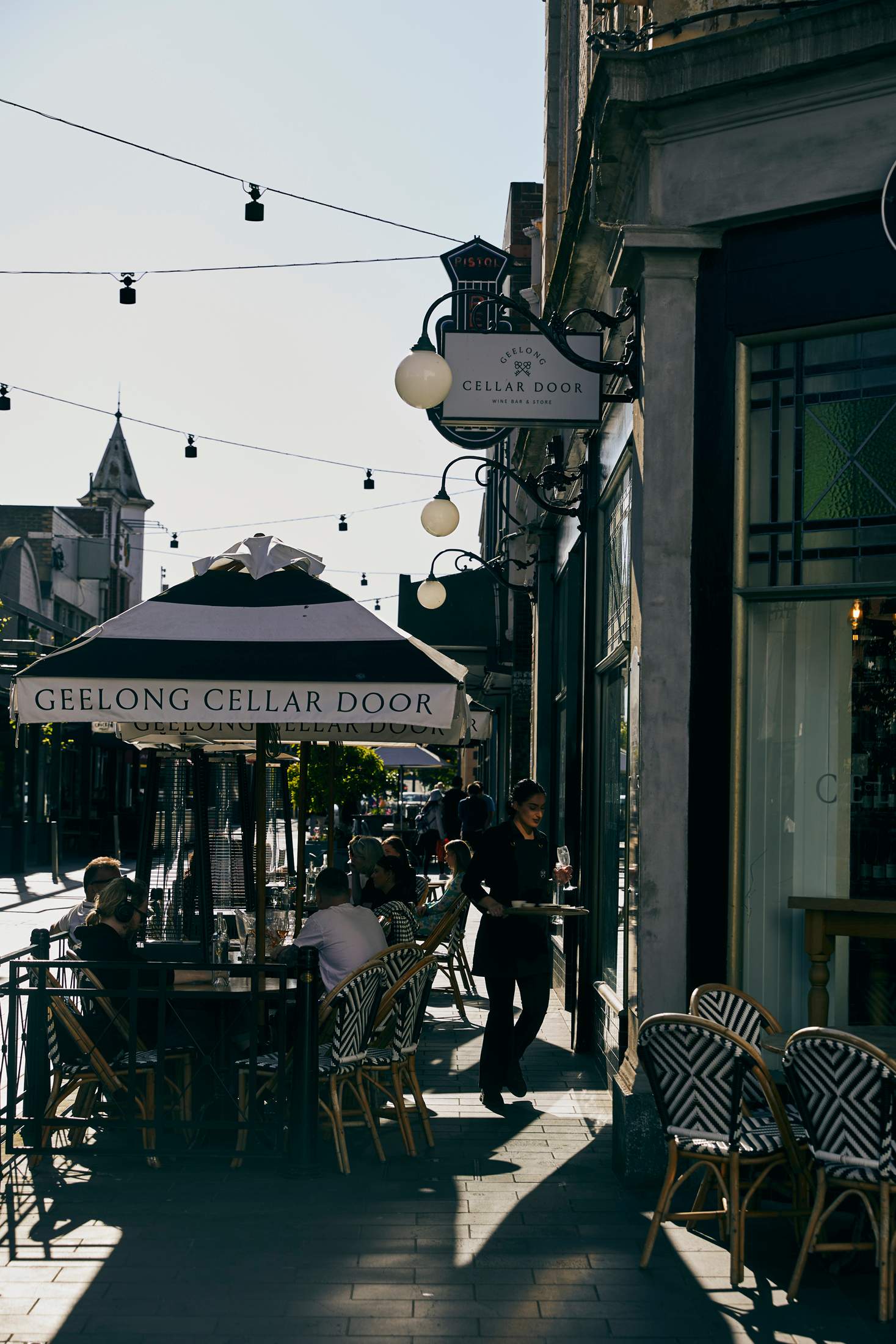 6.
Onomichi, Japan
Onomichi is hard to beat when it comes to a laid-back life and untapped opportunities in Japan. Located on the Seto Inland Sea, the port city of about 130,000 people in Hiroshima prefecture has a thriving hospitality industry and is home to plenty of small businesses. Since 2014, Tsuneishi Shipbuilding has led a redevelopment of the waterfront, which includes a new floating hotel. The city enjoys a steady flow of visitors, with young architects, makers and writers moving in too. Onomichi residents have a well-justified reputation for helping newcomers to find homes and settle in. The climate is mild and the ocean waters are mostly calm. 
Good news
Over the past year, Onomichi's close-knit community has thrived and its business community has grown, with new operations joining established players.
---
7.
San Sebastián, Spain
Nestled on Spain's North Atlantic coast, San Sebastián offers its residents easy access to both golden beaches and verdant hillsides. The Basque city of 180,000 people is best known for its bustling cultural scene and plentiful culinary delights: not only is it home to a major international film festival but it also has the highest number of Michelin-starred restaurants per capita, including several with three stars. Beyond culture and hospitality, a dynamic network of science and innovation businesses is now setting up shop here too. The result is a city that strikes a good balance between the arts and technological innovation. 
Good news
While San Sebastián boasts 77km of bike lanes in its city limits, it's also part of a 240km regional network with cycle-friendly routes to Bayonne in France and mountainous Pamplona.
---
8.
Guimarães, Portugal
Guimarães has long been a popular destination for day-trippers from Porto and is considered to be the birthplace of the Portuguese nation; indeed, its historic centre is a Unesco World Heritage Site. But the city's position at the heart of the country's globally significant fashion-manufacturing region has refreshed its image. The strong local economy makes Guimarães an appealing place to set up shop for designers and creatives seeking to partner with outstanding local textile-makers. There's also a growing number of inspiring retailers and you'll find squares packed with diners and an abundance of leafy parks. A perfect slice of the Iberian lifestyle.
Good news
In a bid to support its creative industries, Guimarães offers grants to artists and makers, and played host to contemporary textile-art biennial Contextile in 2022.
---
9.
Seogwipo, South Korea
Seogwipo on Jeju Island enjoys a subtropical coastal climate with mild winters, warm summers and ideal water conditions for scuba divers and surfers. The city's residents have pristine beaches and volcanic mountain hikes on their doorstep without sacrificing connectivity; Seoul is just an hour away by plane, while a flight to Osaka in Japan takes an hour and 40 minutes. They can also reap all of the island's benefits while avoiding the downsides of living in the crowded provincial capital, Jeju City, which is more expensive and congested. The self-governing island is keen to develop renewable energy and wellness tourism, two industries with ample opportunity for business. 
Good news
Seogwipo is a handy base for day excursions and weekend trips across Jeju. The island is home to many spas and hot springs.
---
10.
Lausanne, Switzerland
Lausanne is perhaps as bohemian and laid-back as a Swiss city can be, even if it retains the Helvetian obsession with cleanliness and punctuality. Often described as Geneva's edgier sibling, it is home to numerous universities; students give the nightlife a welcome buzz and offer talent to businesses too. A recent addition to the cultural scene is Plateforme 10, a campus that houses three cantonal museums, two arts foundations, bookshops and restaurants near the city's main train station. As temperatures climb in the summer, residents can cool off with a dip in Lake Geneva, followed by a crisp rosé from the nearby Lavaux vineyards; in the winter, they can warm themselves with mulled wine and fondue at one of the city's idyllic Christmas markets. 
Good news 
Quality local produce ensures a rich culinary scene with plenty of fresh truffles and fish on the menu.
---
11.
Taitung, Taiwan
Taitung, on Taiwan's quieter eastern coast, is known for its dramatic cliffs and beautiful beaches. Because of the country's efficient network of high-speed trains, Taipei is just an hour away. As well as museums, markets and temples, Taitung's residents have easy access to nature and the cultural diversity that comes from the region's communities of indigenous Taiwanese. Tourism is one of its main industries; the city is a popular jumping-off point en route to scenic islets such as Orchid Island and Green Island, as well as a key stop for cross-country cyclists. Agriculture is important too. Crops such as rice and tea drive the economy and blanket the surrounding countryside with green fields. 
Good news
The Southern Cross-Island Highway reopened in 2022 after typhoon damage caused a 13-year closure. It winds through countryside, lakes, forests and Taiwan's tallest peaks.
---
12.
Besançon, France
The historic city of Besançon in eastern France is often described as a hidden gem. It has a relatively low profile among tourists despite being home to a Unesco-listed citadel and the Musée des Beaux Arts, one of the country's oldest, most highly regarded provincial art galleries. Look closer and you'll find that this pretty university city nestled in a loop of the river Doubs is also France's watch-making capital; it is close to the Swiss border and the nearby Jura mountains, providing ample opportunities for hiking and skiing. Paris can be reached in a little over two hours via the high-speed tgv service and there are direct rail links to Basel and Frankfurt.
Good news
In 2022, Besançon introduced a contactless payment system across its network of buses and trams, making movement across the city even easier than ever.
---
13.
Aalborg, Denmark
Studies by the European Commission have named Aalborg the continent's happiest city on several occasions and it's easy to see why. Aalborg offers everything that makes Copenhagen so attractive – from excellent infrastructure and a buzzy cultural scene to proximity to nature – but on a smaller, more manageable scale. In recent years, Aalborg's technology, energy and logistics industries have boomed. The city is home to one of the country's top-ranking universities, so employers have a plentiful talent pool of young, well-educated graduates to draw on. Aalborg also boasts picturesque waterfronts along the Limfjord that are lined with public bathing areas where you'll spot swimmers all year round.
Good news
Aalborg's small but perfectly formed airport was named the best in the country at the 2022 Danish Travel Awards.
---
14.
Burlington, USA
On the verdant forested shores of Vermont's Lake Champlain, this state capital is known for its year-round outdoor activities, which range from sailing in summer to mountain skiing in winter. Home to some of the most beautiful New England architecture, Burlington also has a thriving arts scene. Some of the region's biggest employers are located here too, such as Burton Snowboards and Ben & Jerry's ice cream; meanwhile, the University of Vermont provides a steady stream of graduates for local businesses. And should you need a change of scenery, New York is an hour's flight away and a two-hour drive will take you to Montréal.
Good news
Burlington sources 100 per cent of its grid electricity from renewable sources. Not only is this clean and forward-thinking but it's affordable too: energy rates haven't been raised in eight years.
---
15.
Bolzano, Italy
In northern Italy, the autonomous province of South Tyrol is synonymous with its mountain peaks and ski slopes. Its multilingual capital, Bolzano, where German, Italian and Ladin are official languages, has long been known as a meeting place; its history as a centre of trade dates back to the 11th century. Today's entrepreneurs can draw on the city's start-up incubators and grants for new ventures. It's a place of many charms, from 600-year-old wineries and hiking trails in the forests nearby to a museum that houses more than 4,500 artworks. Its efficient rail and road systems also keep it connected to major hubs such as Milan and Zürich. 
Good news
The city has an eclectic mix of architectural styles, combining modernism with the more elaborate regional aesthetic. It's the perfect inspiration for emerging studios such as Network of Architecture.
---
16.
Eindhoven, Netherlands
Eindhoven is known as the design capital of the Netherlands and is often touted as the Dutch Silicon Valley. It is home to the celebrated Design Academy Eindhoven but other universities in the city have also helped to create world-leading research and development through partnerships with established firms such as electronics giant Philips, as well as emerging players. The outcome is a city that is bustling with creative energy and entrepreneurial ambition. Eindhoven has good places to eat and cycle-friendly streets, and it is well connected to cities such as Antwerp, Rotterdam and Düsseldorf. It's an appealing place to set up shop for both business and pleasure. 
Good news
Eindhoven city hall's most recent budget includes a provision to help residents and small businesses to offset rising energy prices.
---
17.
George Town, Malaysia
Though George Town's street food and wealth of heritage architecture still play a big part in its appeal, the city has evolved beyond them to become a burgeoning hub for creatives and entrepreneurs, luring residents of Singapore and Kuala Lumpur to its sandy shores with its high quality of life and low cost of living. Technology incubators and government incentives have encouraged start-ups to flock here, while graphic-design firms and artist studios are setting up shop in refurbished shops and industrial buildings. The George Town Literary Festival brings in global talent and art collectives such as Hin Bus Depot are helping Malaysian artists to thrive.
Good news
Penang Hill and Penang National Park provide quick escapes into nature, while some of Southeast Asia's best beaches are are no more than two hours away by plane.
---
18.
Patras, Greece
A three-hour drive west of Athens, Patras is Greece's bustling third city where history and contemporary culture meet. It is home to intricately restored neoclassical buildings and the contemporary International Sculpture Symposium, which held its first edition in 2022. The strategically positioned port, dubbed Greece's "Gateway to the West", has long functioned as a hub of commerce and trade with Italy and western Europe. In recent years its enterprising local government has sought to reposition Patras as a start-up base, offering funding opportunities to new companies, particularly in the technology and clean-energy sectors. 
Good news
Patras is blessed with more than 3,150 hours of sunshine a year, which means that alfresco dining at one of its many seaside restaurants is always an option.
---
19.
Aachen, Germany
With its cobbled streets, medieval churches and cosy beer halls, Aachen has everything that you would expect of a small German city but it's not just easy on the eye. It is cosmopolitan and punches well above its weight in terms of world-class galleries and museums, with the Ludwig Forum for International Art and Kunsthaus nrw. Germany's westernmost city, Aachen sits next to the borders with Belgium and the Netherlands. It is served by a high-speed train line that can whisk passengers to Brussels in an hour and to Köln in 30 minutes. The dense Aachen forest stretches along these borders and is crisscrossed with scenic hiking trails that are popular with those who want to escape the city at the weekends.
Good news
In 2022, Maastricht Aachen Airport and Royal Schiphol Group formed a partnership involving a €4.2m investment in the airport.
---
20.
Loja, Ecuador
One of South America's most alluring small cities, Loja is a one-hour flight from Ecuador's capital, Quito. This high-altitude mini-metropolis is characterised by its colourful architecture, grand plazas, plentiful green spaces and strong music scene. Considered Ecuador's cultural capital, it is home to many museums and hosts festivals and religious pilgrimages through the Andes. But Loja is striving to be known for more than just the arts and is now making the most of its fertile volcanic soils, which are perfect for agriculture. Partnering with Unesco, its city hall has set up "seed schools" to offer training for entrepreneurs in the sector.
Good news
To reduce pollution and make Loja more pedestrian-friendly, the city government is investing in cycling infrastructure and introducing electric taxis in the urban centre.
What makes cities tick?
Ensuring that our urban centres are robust, resilient and lively has never been more important. Andrew Tuck asks the brightest and best in architecture, planning and government to reveal the secrets of their successes.
'The Urbanist' airs at 20.00 London time every Thursday on Monocle 24. Listen live at monocle.com/radio or download as a podcast.
Honourable mentions: 
Five more small cities that are on our radar, from an internationally friendly European business outpost to a hub in South Africa's wine country.
21.
Cádiz, Spain: Hop on a train in Seville and a scenic 1.5-hour ride will take you to this friendly and sunny Spanish city at the meeting point of the Atlantic and Mediterranean. It scores exceptionally well in terms of lifestyle, with a compact and easily walkable Old Town and plenty of Andalucían wineries in the surrounding areas. 
22.
Helsingborg, Sweden: A finalist for the 2023 European Green Capital Award, this multicultural coastal city is a short ferry ride from Denmark and offers easy access to both Copenhagen and Malmö. 
23.
Tartu, Estonia: Estonia's Major Investor Scheme allows non-Europeans to put €1m into an established business in order to secure Estonian residency – and therefore entry into the EU. Among the liveliest cities in this start-up-rich nation is Tartu, which is home to a prestigious 17th-century university. The city's drinking and dining scene is also outstanding.
24.
Bentonville, USA:This small city in Arkansas offers southern charm near the Ozarks, with plenty of breathtaking mountain-biking trails to choose from. It has an impressive range of things to do, thanks in part to the Crystal Bridges Museum of American Art and contemporary art space The Momentary.
25.
Stellenbosch, South Africa: Those who are thinking about setting up an African outpost would do well to consider Stellenbosch. Near some of South Africa's most outstanding vineyards and wineries, this university town has plenty of excellent art galleries and restaurants just a short drive away from mountain landscapes.