Making podcasts pay / Copenhagen
Sound and vision
Many tech companies have tried to be crowned kings of the podcast market but no single leader has emerged. We meet the visionaries at Podimo, who hope that their hyper-local approach will help them rise to the top.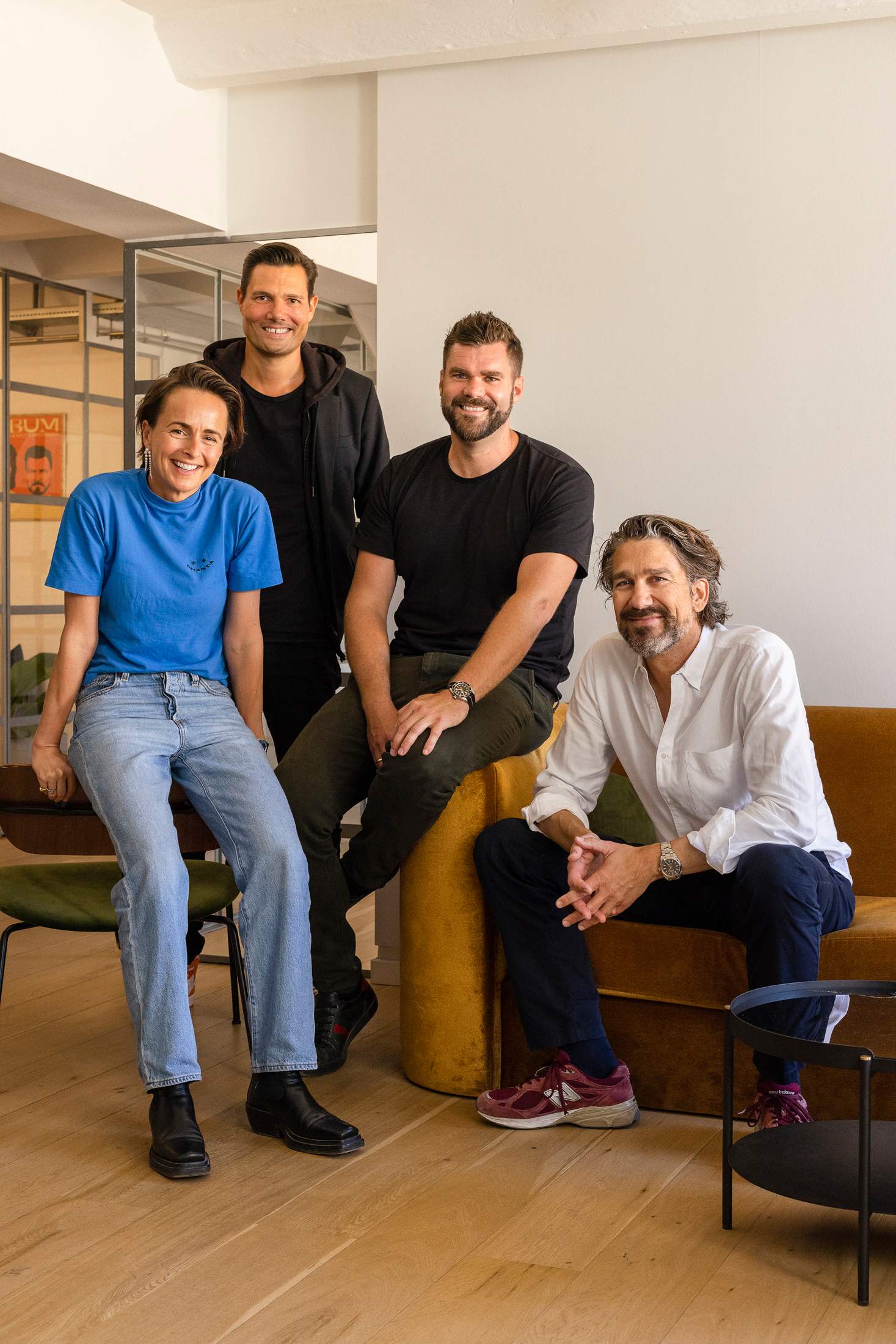 Morten Strunge is, by his own admission, a late adopter. It wasn't until 2018 that the Dane, a rock of a man who towers over everybody else, first sat down with his wife to listen to a podcast. He chose one of the most popular genres, true crime, and was immediately hooked. The experience opened his eyes to the possibilities of the format, yet there were things that left him baffled. Why, for example, did it take several clicks to get through to the next episode on the platform he was listening on? "And there weren't any recommendations after we'd just spent four or five hours consuming this content," he says.
Strunge, a serial entrepreneur with start-ups spanning a telecoms provider to an e-book service to his name, sensed an opportunity for a new type of podcast platform and he didn't see any reason why it couldn't also make its own shows. While many technology giants have entered the podcast market (Apple, Spotify and Audible among them), a single winner hasn't emerged. Despite a deluge of raw material to fill the airwaves, the struggle for many companies working to harness the audio boom has been how to make podcasts pay. Strunge believed that he had an answer with a more user-friendly, engaging offer and set about putting together a team in his native Copenhagen. In 2019 audio distribution and production company Podimo was born, with him as its ceo.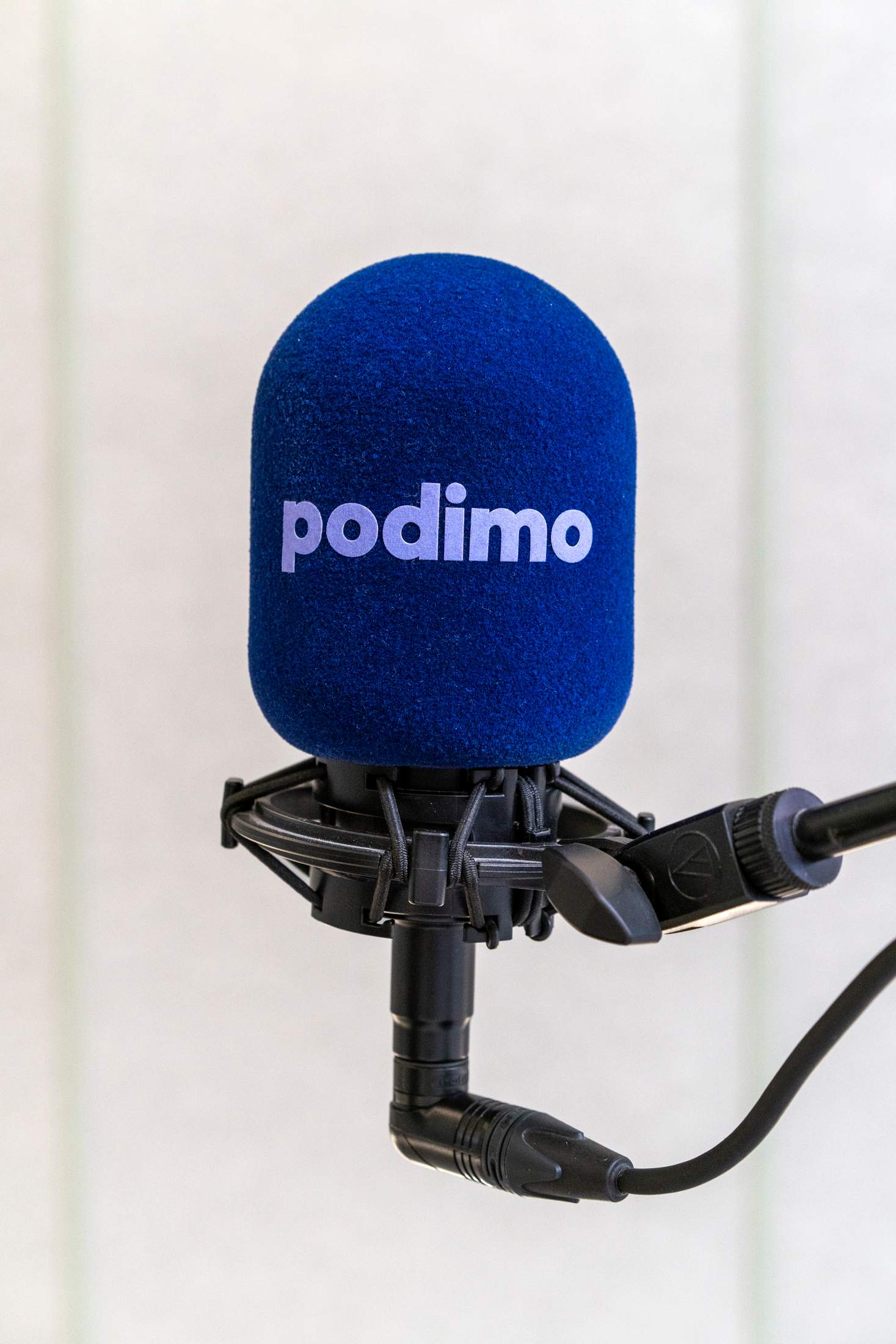 Podimo's plant-filled, open-plan office for some 90 employees (none of whom seem to be over about 45) occupies the top two floors of an unassuming building in the Danish capital. There's a ping-pong table at the entrance, employees have access to online counselling and lunch is laid on every day (when we visit, it's chickpea salad and quinoa tabbouleh). In a meeting room dominated by two camel-brown sofas and a small drinks bar in the corner, Strunge and chief expansion officer Andreas Sachse are sitting opposite other co-founders Eva Laegdsgaard and Nikolaj Koppel. 
Podimo operates in its full form in Finland, Norway, Denmark, the Netherlands, Spain and Germany (as well as being available across Latin America as a listening app, rather than hosting exclusive content). The team is guarded about precise listener figures but says that there has been a fivefold increase in the past year. With an expansion to Mexico on the way, Podimo is intent on becoming the next big thing in audio but the US will be the toughest test. "We still need to conquer Europe," says Sachse with a grin. The company has certainly started on the right foot when it comes to funding: to date it has raised €162m for its expansion, based on a subscription model rather than advertiser revenue. Currently an entry-level subscription starts at just €3.99 a month, depending on the country. 
Podimo believes that it's different to all the other start-ups treading on similar ground thanks to what Laegdsgaard, Podimo's chief people officer, calls a "hyper-local approach". Each of the countries where Podimo is fully operational has its own office, producing original audio either in the company's recording studios or inside partner spaces. The programming is also tailored to each market and in its language. "We're not just a global player coming in with a global concept because we saw that 90-plus per cent of consumption is in local-language audio," says Laegdsgaard. "We always have boots on the ground."
"You need to get important stories out there and you need to tell them in a compelling way"
Another differentiator is the way that the company deals with creators – an issue that has been a sore point for the likes of Spotify. The Swedish music-streaming app has come under fire for not paying enough dividends to the artists whose music it hosts or not involving them much in the process. Laegdsgaard, who spent a decade working in audio – first at Last.fm, then at Spotify – says that the latter didn't always get it right when it came to engaging directly with the artists, rather than heading to the record labels. "Where we failed was in explaining the model and getting the creatives on side," she says.
Given that the podcast industry doesn't have the same sort of all-powerful middle men and women in its ecosystem, there's a chance to take a different approach and work directly with creators rather than focusing purely on licensing and hosting. "We're not just offering creators a log-in to a website where they can upload an audio file; we're actually participating in the ideation of the content," says Strunge, adding that Podimo gets involved in the entire production process, from editing to marketing. Crucially, 50 per cent of the subscription fee can be split between all the non-affiliated podcasts that each user listens to – a model that the team doesn't think has been replicated elsewhere.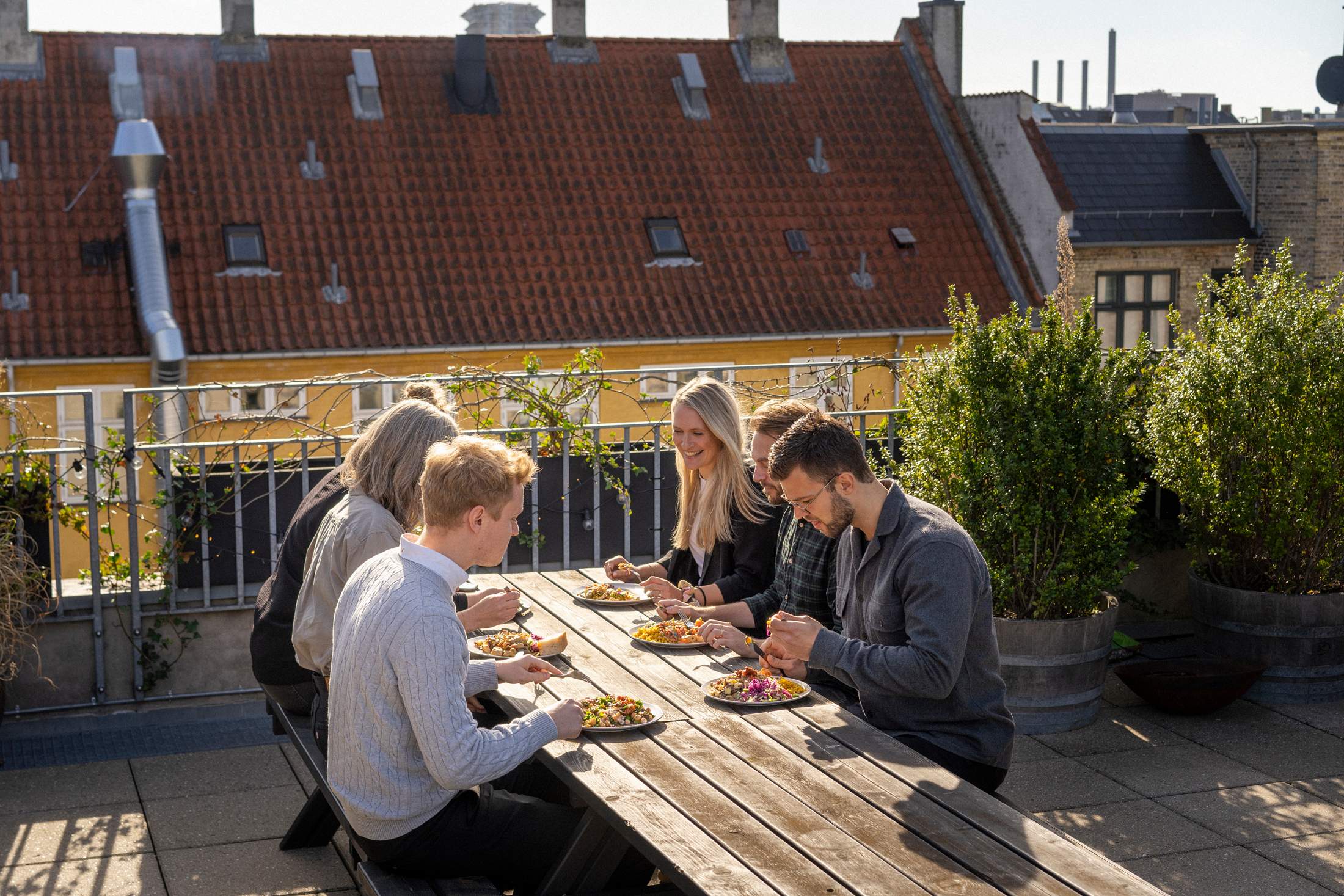 Podimo currently creates about 60 per cent of its own content and works with partners such as US-based media companies iHeartMedia and Disney. Inside the Copenhagen office's studio – an ample space decked out with deep carpeting and padded walls for soundproofing – star Danish duo Hav Shennabaz and Kamal Hassan are recording their weekly podcast, Hav & Kamal, which goes out every Tuesday. The friends, who are in their mid-twenties, have known each other their whole lives. Their talk show, which is peppered with slang, is down to earth and at times raw, tackling everything from men's feelings to relationships. For this edition they're having a laugh at political slogans ahead of the Danish elections. But despite the on-mic bravado, there's also a serious message: the importance of getting out to vote in a country where plenty of first- and second-generation immigrants don't have that right. 
Away from the studio, and next to a couple of bottles of bubbly to celebrate a recent national podcast nomination, Hassan says that the friends used to have a radio show with the Danish national broadcaster, DR, but decided to migrate to Podimo. He's frank enough to admit that it was partly to do with being paid what they thought they were worth but he also says that the processes are much faster and easier at their new employer. "Podimo grew so quickly," he says. "It was inevitable that we would join."
Many of the shows being produced by the Danish team fall loosely into categories such as entertainment, talk shows, relationship advice and popular culture. The same is true when we check in on the Madrid team during a visit to Spain. At one of the recording studios that Podimo uses for its shows, country director Juan Galiardo, a former CEO at Uber Spain, talks through some of his region's hit shows. The podcast of the moment is La Vida y Tal, featuring actress Ana Milán in a sort of agony-aunt improv performance that is recorded live.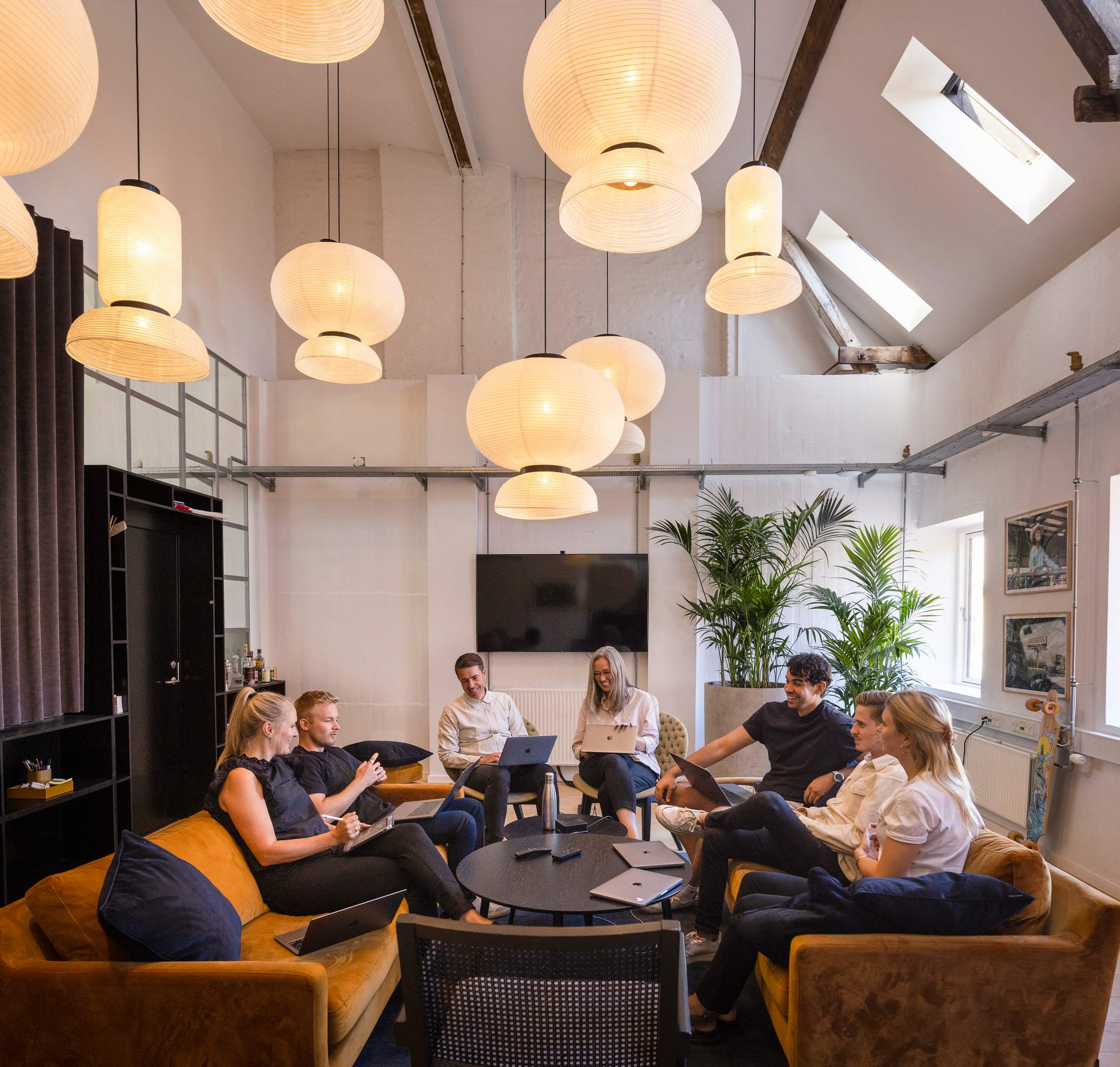 Podimo recognises that some of the leading shows are designed to appeal to the largest number of people possible, which is useful when you're trying to establish new audiences and scale up. An ambition to reach a large, young demographic hooked on social media is probably also behind the company's choice to film La Vida y Tal and Hav & Kamal (though subscribers can opt for an audio-only option). "The lines between audio and video are becoming increasingly blurred," says Galiardo. 
Back in the Denmark office, head of Danish content Nikolaj Koppel, a former head of channel and executive producer at the Danish National Broadcasting Corporation, argues that new generations want video and "like the companionship" of it. Even if a podcast isn't filmed, video teasers are used to hook listeners and help create a marketable brand around a show. Audio purists might decry the arrival of the moving image, but the approach seems to be working, even though Koppel is quick to point out that it doesn't suit all genres.
Koppel also believes that there's no point in thinking in terms of highbrow versus lowbrow. "You need to get important stories out there and you need to tell them in a compelling way," says the co-founder. Denmark was the first country to turn a profit so Podimo has now begun diving into tougher topics here, such as a piece on the healthcare system, which Koppel says is in some ways disguised as a true-crime show. More investigative journalism pieces are in the works. 
Podimo's ambitions are certainly big. "Our goal is to become the Netflix of audio," says Sachin Doshi, speaking over the phone from New York, where he lives when he is not in Copenhagen. He previously helped to launch Spotify in the US and has been hired as Podimo's chief content officer to work on coherent global processes, despite the company's local approach.
With more than 220 staff around the world and counting, Podimo expects further expansion in Europe and Latin America in the near future. Its audio utopia envisions a world where categories such as podcast or audiobook (also on the platform) no longer exist and everything is simply embraced as content. While pursuing its goal, it's also hoping that as many people as possible will subscribe; whether that's market capitalism or Scandinavian egalitarianism depends on your point of view. 
"What's really important for me is that we remain a mass-market service," says Strunge. "That we are creating content that makes a difference."
podimo.com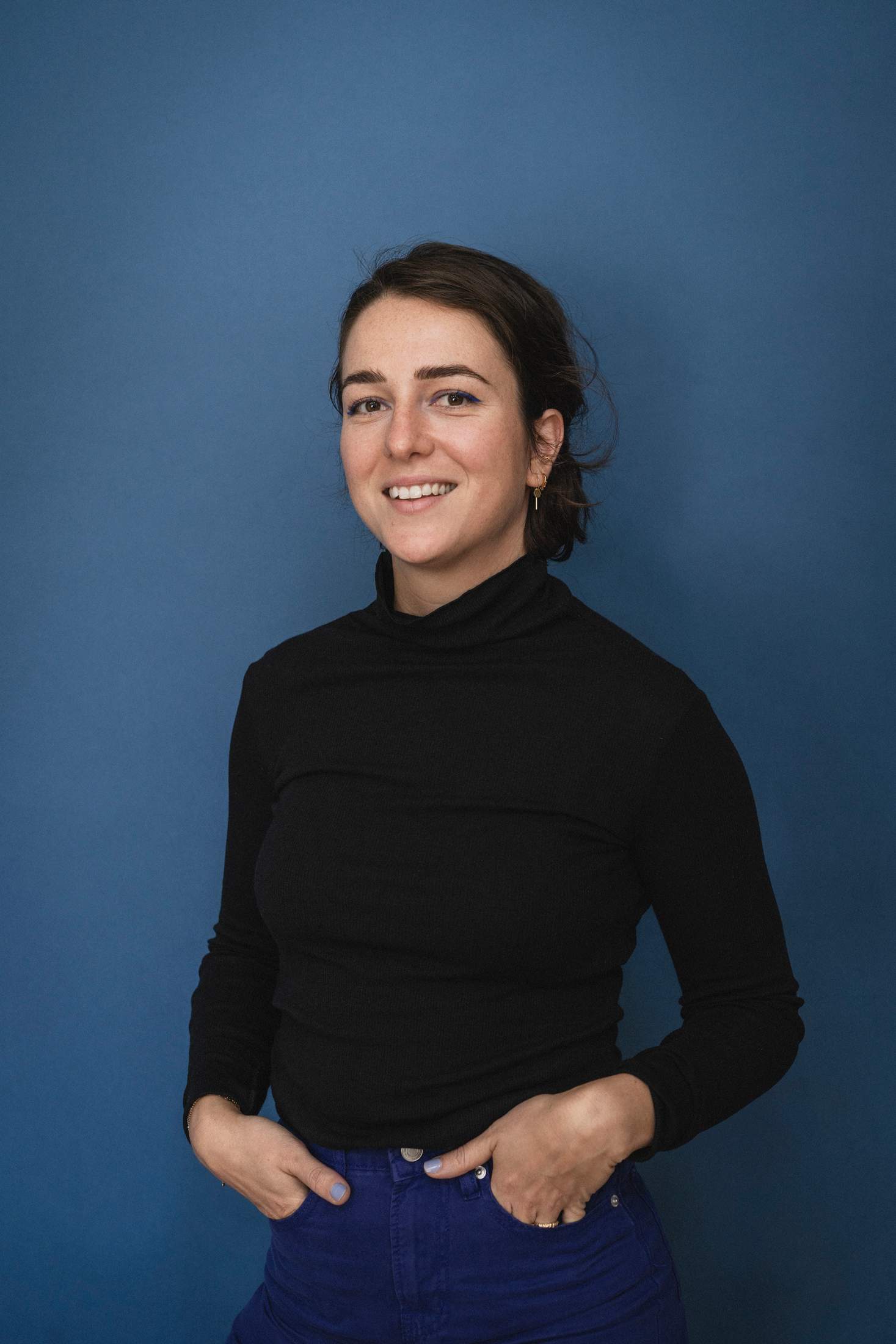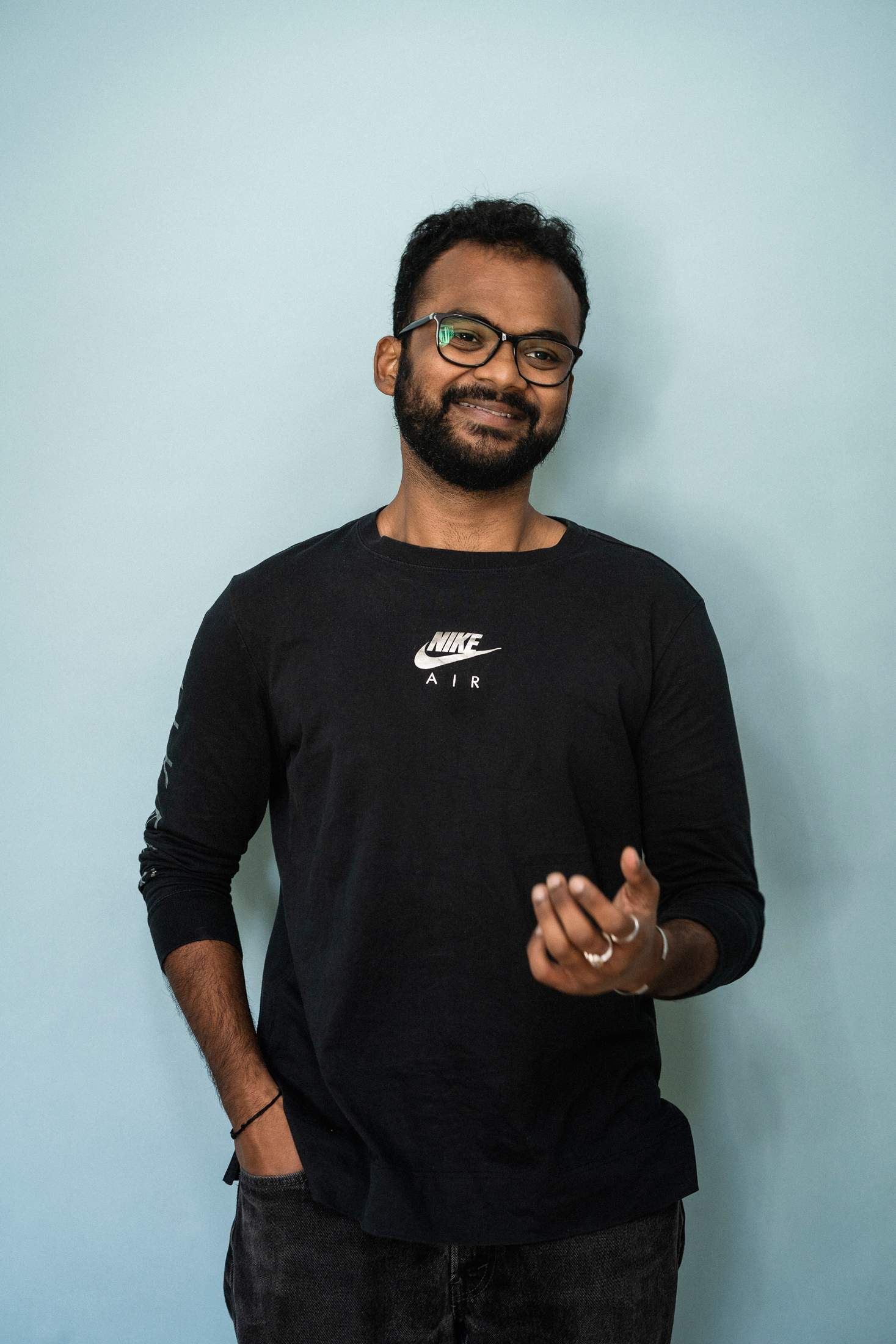 Lots in translation
Podimo owns more than 1,250 podcasts and exclusive shows. While it mostly creates regional content, it also sees translation as a big part of its offer. Forgotten: Women of Juárez, about femicides in Mexico, was translated into other languages, including Spanish; Danish show Murder in the North has been translated for the Dutch, German and Norwegian markets. "There are plenty of stories that are as interesting in Denmark as in Germany and Spain," says Nikolaj Koppel. But some things don't work. A popular Danish erotic stories podcast was sent to the German team, which reported that it was far too explicit.
Top shows
1. 'The Missing', UK: Missing-people cases – and how they could be solved.
2. 'La Vida y Tal', Spain: Agony aunts respond to the audience's calls for help.
3. 'Her går det godt', Denmark: Political analysis with a spirited twist.
4. 'Moordcast', Netherlands: True-crime stories hosted by a brother-and-sister duo.
5. 'G-Punktet', Norway: Sexuality, desire and how to have "the chat" with your children.