Big Interview / Hong Kong
Talking shop
Blondie Tsang, president of Lane Crawford and Joyce, reveals how post-pandemic luxury retail is changing. The group is enticing customers back with upgraded interiors, edgy new brands and bespoke shopping experiences.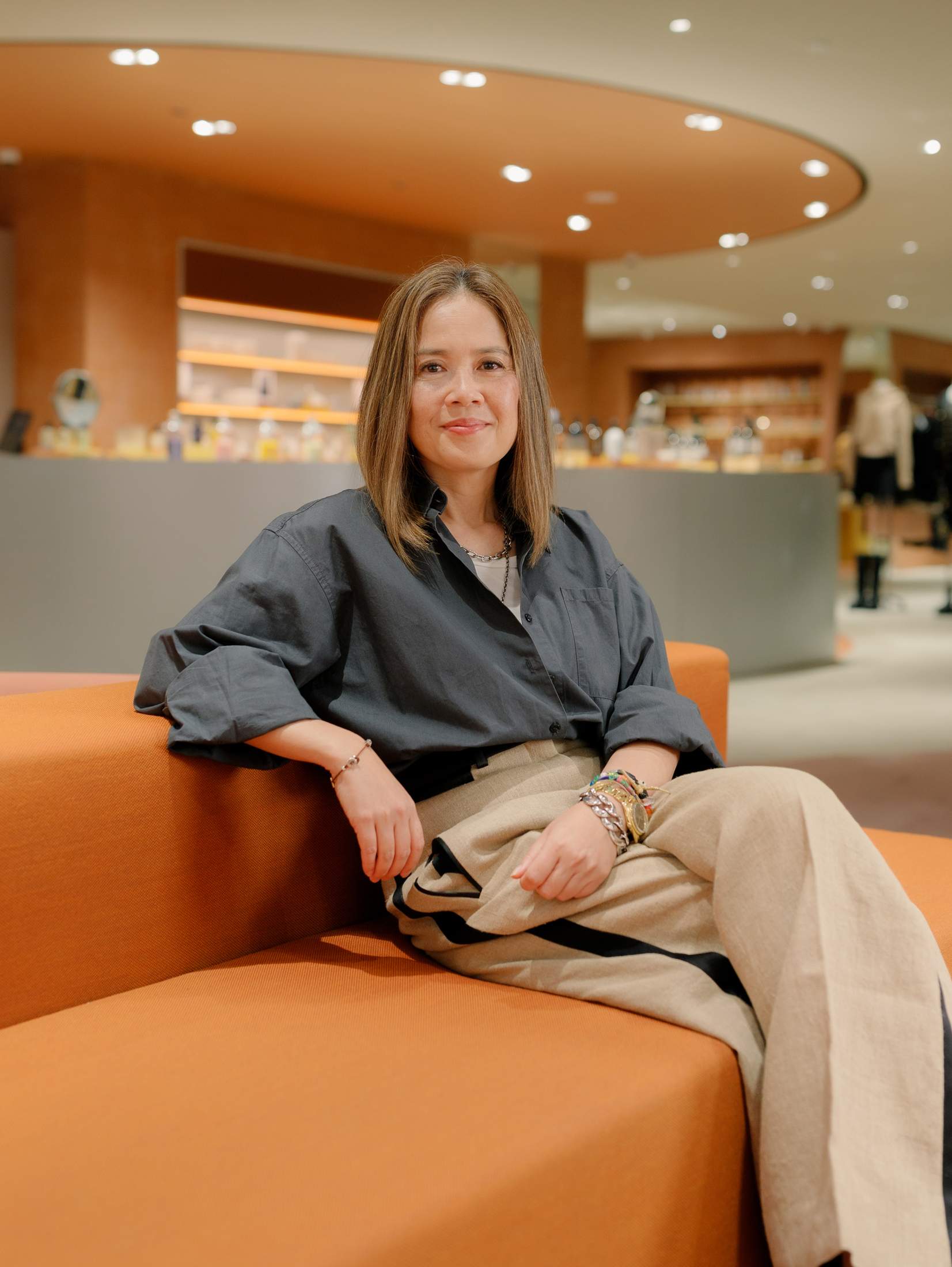 Hong Kong retail has been on a wild ride since the anti-government protests began in 2019 and the coronavirus pandemic sealed off the city for more than two years. Russell Street in Causeway Bay, home to one of Lane Crawford's three main department stores in Hong Kong, went from being the world's most expensive shopping street to a rag bag of make-do brands, pulled-down metal shutters and gloomy shopfronts. But now that Hong Kong's borders have finally reopened, Asian retailers are ready to resume their seats at European fashion shows and reclaim their status as some of the industry's most influential luxury buyers. 
Leading the pack is the Lane Crawford and Joyce Group, owned by one of Hong Kong's wealthiest property developers and operating 10 stores in Hong Kong and mainland China, alongside several outlets. Lane Crawford is the crown jewel in China's retail scene. Dating back to 1850, the department store enjoys a similar standing in its home city as the Selfridges Group does in the UK, combining history with cutting-edge fashion. With a new president on board, Blondie Tsang, the retail business is confident that it can revive the excitement around physical shopping across the region. 
A Hong Kong native, Tsang began her fashion career at Lane Crawford, spending 21 years in buying and merchandising before taking up a regional position at the lvmh-owned Celine in 2013. She returned in 2021 to steer Lane Crawford and sister retailer Joyce through the pandemic. "This year was a bit unpredictable," says Tsang of the company's most recent financial results, though she is optimistic as she looks to the new year. The Chinese market might continue facing challenges, while luxury brands are limiting their distribution in Hong Kong, but Lane Crawford has the resources to bounce back by investing in new designers, refreshing its shop floors and doubling down on premium luxury. 
The rejuvenation of the group's luxury fashion shop Joyce is a key part in the firm's post-pandemic comeback. Since taking the helm, Tsang has given Joyce a fresh licence to be daring and taken the bold decision to close its tired three-storey flagship on Hong Kong's main shopping street, moving it to a more "intimate" setting inside the upmarket shopping mall Pacific Place. Sitting in her office in Wong Chuk Hang, a former industrial area of the city where the company's headquarters are based, she talks to monocle about her vision for the new Joyce and her plans for the future, including a fourth Lane Crawford in China. 
How is the market for luxury retail changing in Hong Kong? 
A lot of the brands have lost a bit of faith in Hong Kong. Regional offices have relocated to China or Singapore, some shops have closed down and wholesale partners have been cut, which has reduced the distribution in our market. But we see this as an opportunity. We are very ready to invest in new products and bring in new brands that we were not able to carry before the pandemic. That's why our multi-brand, wholesale model is interesting. We own the product, determine what we bring in and decide how we launch the season. 
Has your decision to move the Joyce flagship been influenced by these changes? 
There was an obsession in Hong Kong with the top retailers having a presence on the street. That's all we talked about when I was at lvmh: building the shop's façade and owning the space. But given the recent market changes, a lot of people are rationalising their locations and thinking about how a brand can show that it's special in new ways. 
What is your vision for the new boutique?
I grew up when Joyce was a temple of style and luxury but in the past few years it lost a little bit of that. So it was a question of revisiting the business model and shaking up our buy. We need to be ahead of the curve. When you enter the shop, we will still have Prada, Celine or Balenciaga but we are now developing newer names including Ulyana Sergeenko, a Russian designer, and young British brand Chopova Lowena. No one else is offering that kind of novelty in our market. 
What role will mainland China play in the broader business?
Mainland China will remain really important. It's where we keep growing our top-tier customer base – the kind who spend millions with you and keep coming back because they might have three homes and need to buy everything three times. That segment of the market is still very solid, so we tripled our investment in higher-end designer fashion, as well as home and lifestyle. We recently offered a made-to-order service for our top Italian furniture brands. It's a successful way to engage top customers, who look for tailor-made pieces. 
Any other plans to capitalise on the mainland China opportunity in 2023? 
We need to build up better brand recognition across the country and represent more Chinese design talent. We have three mainland stores right now but a lot of our customers don't live in Shanghai, Beijing or Chengdu. They are travelling to our sites from second-tier cities, so we see an opportunity in opening a new location in the next 18 months or reaching out with pop-ups. We could create shopping experiences in hotel suites that would be private and personalised. 
How do you view the year ahead?
Christmas [2022] will be a turning point: people are ready to celebrate, get dressed up and buy presents. We've all been affected by the coronavirus situation but we should be responsible for bringing the traffic back into our stores. We're upgrading some and we've put a programme in place to boost the team's energy. Everyone works together to generate a lot of business out of a single item. The sales team pushes it, marketing comes up with a creative campaign and the buyers challenge themselves to find the next best thing. Next year they will be exploring South Korea. 
Do you predict that Korean fashion will become more influential?
There's street fashion and K-culture but also a lot of brands built on an elegant, very minimalistic style. We see opportunities in both; our customers will be seeing new Korean brands next spring. 
Does the department store have a future? 
Absolutely, otherwise I'd find another job. It's not as straightforward as buying clothes and placing them on a rack. The model now is great curation of products in an environment that inspires creativity and provides a joyful experience – a bit like watching a movie or having a nice meal.