Tourism / Hong Kong
Super Food
Epicurean delights can be found around every corner in Hong Kong. Top restaurant and hotel chefs work hard to please the city's discerning diners – and casual options are equally exciting. Hong Kong proves that there's no such thing as too many cooks.
Basement food halls are a popular lunchtime spot around Asia but BaseHall is taking the communal concept to new culinary heights. The tasty new food hall sits at the bottom of Jardine House in the central business district and brings together a who's who of Hong Kong's hottest independent restaurateurs.
Soho's Treehouse brings its veggie wraps to Central, while Roti Tori is a rotisserie chicken concept by the Sheung Wan yakitori specialists Yardbird. The globe-spanning food stalls range from Korean cuisine at Moyo Sik to tacos from Westside Taqueria and Mexican chef Esdras Ochoa. New Yorker Wil Fang provides something sweet at the Cookie Department, and, to top it all off, there's a coffee-to-cocktail bar staffed by the Mandarin Oriental, which keeps pouring until late.
"Our aim was to create a platform to reduce the barriers to entry for F&B operators to try out creative concepts in a prime location," says Tom Andrews, a senior asset manager at Hongkong Land (HKL) and the brains behind BaseHall.
BaseHall team
(Left to right)
Nick Chan Co-founder, Roti Tori
Alex Huels Director of F&B, Mandarin Oriental & BaseHall Bar
Lindsay Jang Co-founder, Roti Tori
Matt Abergel Co-founder, Roti Tori
Tom Andrews Senior asset manager, HKL
Pamela Yeung Asset management officer, HKL
Melody Ho Assistant property analyst, HKL
Wil Fang Owner, Cookie DPT
Francesco Lee Owner, Moyo Sik
Jon Chan Co-founder, Westside Taqueria
Alice Stevenson Assistant asset manager, HKL
Brian Woo Owner, Co Thanh
Christian Mongendre Owner, Treehouse
My Hong Kong
Toby Smith, deputy chairman, Swire Hotels
Launched in 2008, Swire Hotels has two Hong Kong sites: its luxury Upper House in Admiralty and the larger, more leisurely East in Taikoo Shing. "We wanted to create hotels that were full of soul," says deputy chairman Toby Smith, who joined the Swire conglomerate in 1991. The Englishman took up tennis during his first post in Sydney and, after working around the world, has brought his racquet to Hong Kong. Smith is now searching for hotel sites in Japan, Korea and Australia. "We have a great brand and we want to introduce it to more people," he says.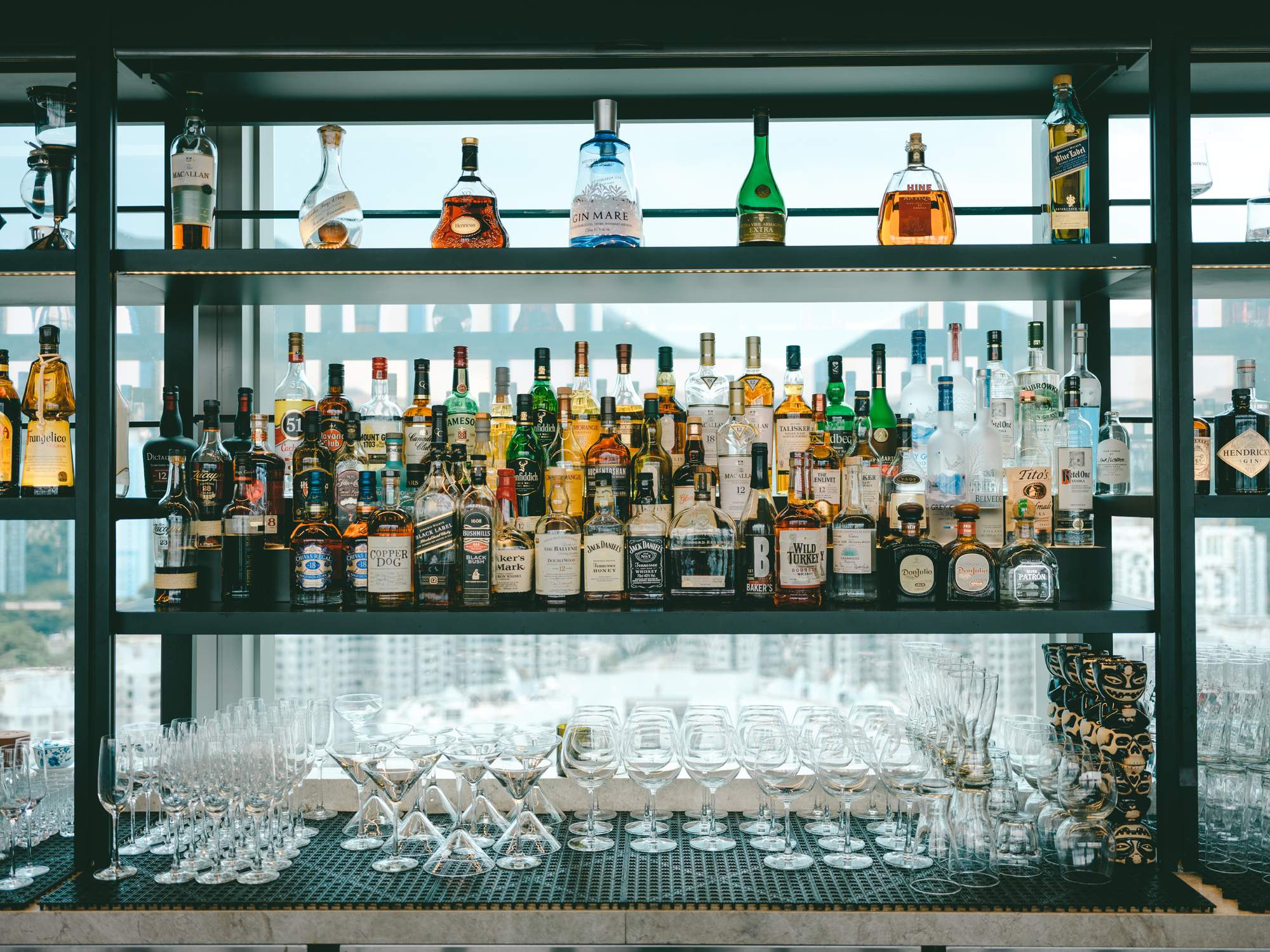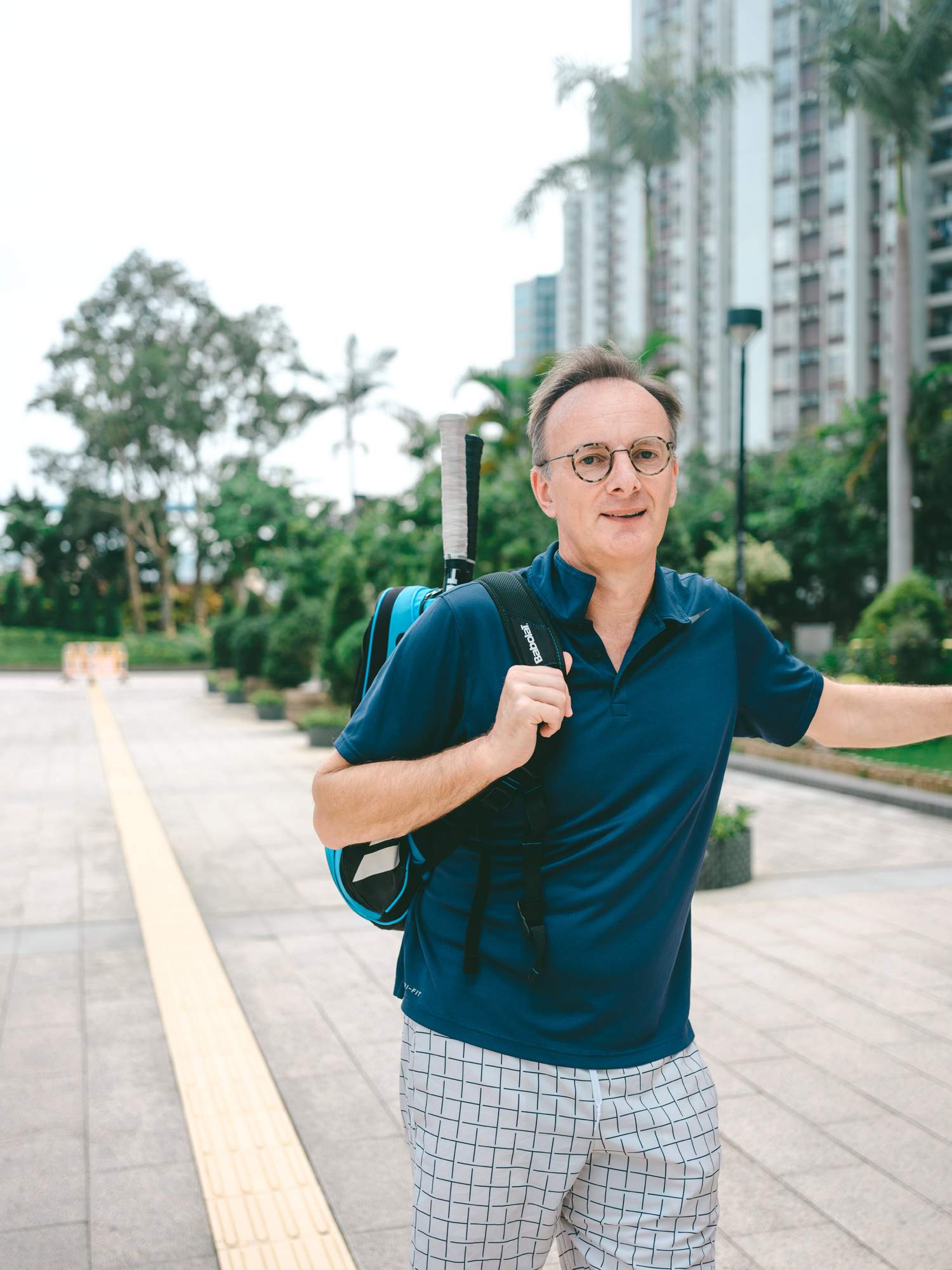 ---
Windows on the world
Three F&B businesses
Hong Kong's hospitality entrepreneurs are as well travelled as the customers they serve. Take a seat at these three international imports for a taste of why Asia's world city is a recipe for success.
1.
Breakfast: Baked, Sheung Wan
Sixth-generation South-African baker Zahir Mohamed moved to Hong Kong with his jar of 50-year-old sourdough starter and opened Baked in 2018.
2.
Coffee: Fineprint, Tai Hang
Co-founded by veteran Aussie barista Scottie Callaghan, Fineprint opens early for Hong Kong's fitness fanatics and later turns into an intimate bar.
3.
Dinner: Hansik Goo, Central
Hansik Goo honours Korean's home-style and street-food classics created by chef Mingoo Kang, who made his name at Seoul's Mingles restaurant.
---
Meat market
Feather & Bone
Feather & Bone is staking a claim to be Hong Kong's neighbourhood butcher, having recently expanded across the New Territories. Founder Paul Daley set out to replicate the butchers from his native UK. "We wanted a quality butcher where you could have a glass of wine or a coffee," says Daley, who has since broadened the business to include a delicatessen, grocery shop and an all-day-dining restaurant. "We want to reach 15 stores in Hong Kong," says Daley who also has an eye for expansion to Thailand, Vietnam and mainland China. Sai Kung is the latest opening and a cooking studio designed by Sean Dix is on the boil.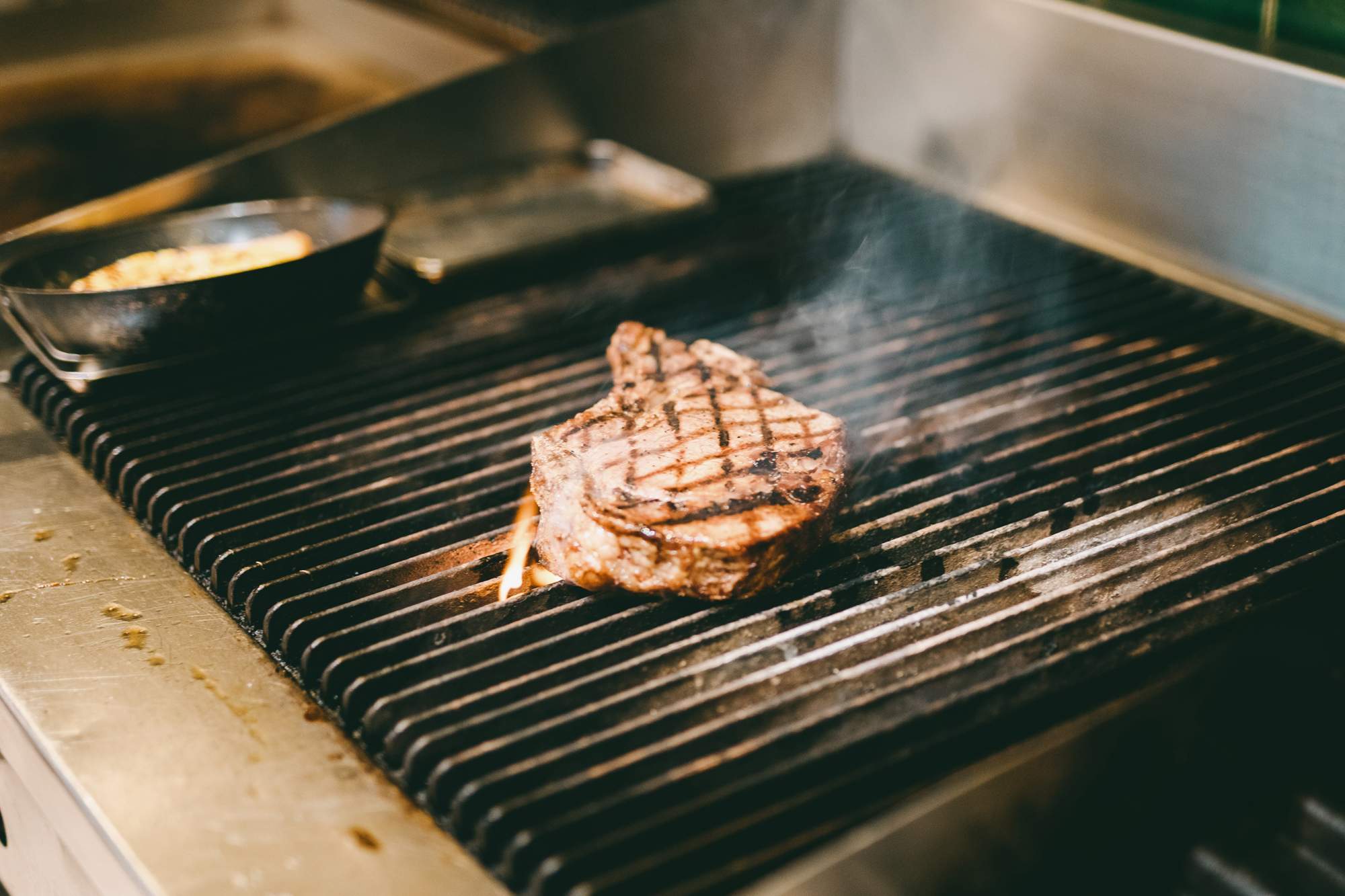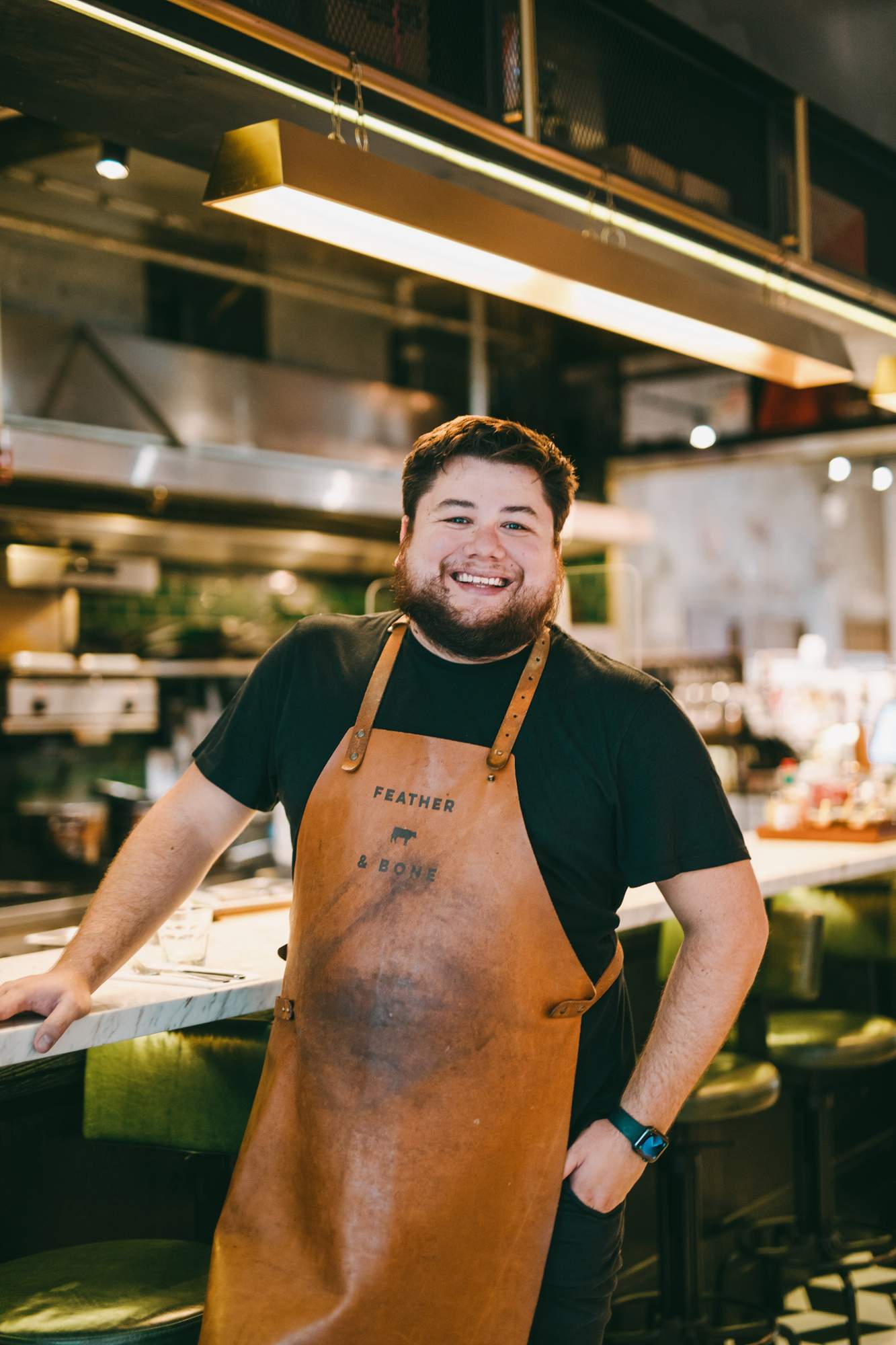 "One of the signature things we offer is that in any of our restaurants, people can choose their steak from the butcher's counter and have it cooked in front of them," says director of operations Mark Chan (pictured). "In many ways that's a reframing of a very local concept with the seafood restaurants. Diners can pick their fish or oysters, have it cooked in front of them and see the provenance of those products."