My next meal / Global
Whetting the appetite
Hospitality has been hit hard by the unprecedented international lockdown – but brighter days will return. Here we ask our staffers, from all corners of the globe, about which restaurants they can't wait to return to when service resumes.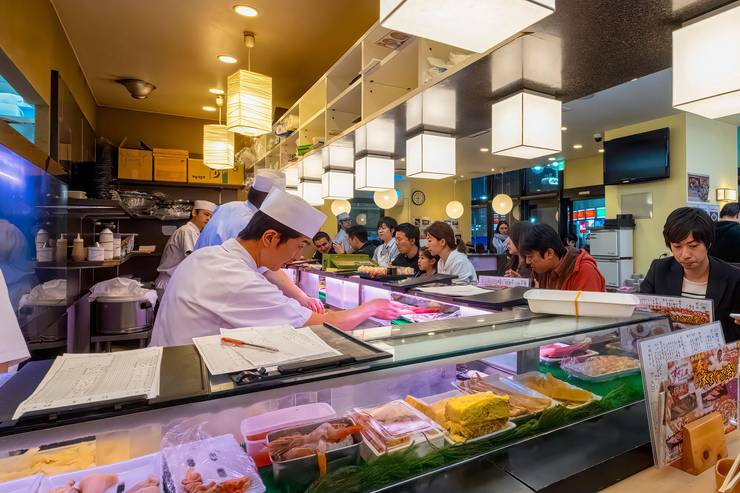 The Foreign Correspondents' Club
hong kong
By James Chambers
Friday nights often start (and end) at The Foreign Correspondents' Club [fcc]. It's a convenient place to meet, drinks are cheap and the curries justify their own page on the menu. After a few beers and talk of politics at the bar, we tuck into an Indian at a table reserved for about eight people: others on different deadlines will invariably join us when they can.
I was first introduced to this tradition when I arrived in Hong Kong in 2014. Members' clubs didn't appeal but I was new in town and tagged along with other journalists who could bring in guests. Some have since left so now, after six years, I am the one with a membership who is relied upon to buy drinks – and settle the bill.
The benefit of this enforced generosity is that I can force my lifestyle choices onto everyone else: there will always be a fish and a vegetarian option set down in the middle of the table for everyone to share. These communal dining habits, picked up while in Asia, are a far cry from the family dinners of my childhood in Wales when each of us ate what was placed in front of us in set order. Plated food might be back on the menu for now but I can't wait to get my friends together again at the FCC to share a curry and chew the fat about China. We have plenty to talk about and it's bound to get spicy.
fcchk.org
What I'd eat:
Fish goa, spinach and dal makhani, chicken tikka masala
Pulao rice, garlic naan
Chutneys
Gweilo beer
---
Fischer's
London 
by Richard Spencer Powell
My first boss was Viennese and he introduced me to the delights of the Wiener schnitzel. A slice of fried veal coated in golden breadcrumbs, served with sauerkraut. The only problem being that you needed to go to Vienna for a decent schnitzel. But when Fischer's opened in London's Marylebone that problem was no more. This carbon copy of a Viennese café serves these fried veal or chicken treats with total authenticity.
The restaurant is a breath of fresh air in London's pumped up gastro scene and has somehow managed to be high end without being exclusive. There are no annoying queues, booking systems, menu explainers or Instagram feeds. The clientele ranges from chic locals to large families, businesspeople and West End shoppers. And the neatly uniformed service is innocuous, unexaggerated and refreshingly simple.
But the reason why I can't wait to return is because my children will always be welcome there; it's a place that they have come to love. It's expensive to bring them along but it's always worth eating somewhere without kids' menus, that serves wild boar sausages and has huge wood-handled steak knives for cutlery. Our food order never changes, our plates are always cleared and every meal is as good as the last. A table for four, please.
fischers.co.uk
What I'd eat:
Himmel und Erde (black pudding and potato)
Wiener Schnitzel Holstein
Medium-cut chips
Pickled cucumber salad
Draught Stiegl beer
---
Café Diplomatico
toronto 
by Tomos Lewis
It was my first full day in Toronto. I had landed in the city the night before to take up a new job at Monocle's Toronto bureau. The butterflies in my belly were in full flutter that day – the kind of half nerves, half anticipation often prompted by a move to a different city, and the beginning of something new.
At lunchtime one of my new colleagues offered to take me for a bite to eat and off we set to the Café Diplomatico, where I've been breaking bread ever since. I love the Café Diplomatico. I go there all the time. It was opened by the Mastrangelo family (they still own it) as a cannoli and coffee bar in 1968 and is known simply as The Dip, an affectionate shorthand bestowed upon it by the local community.
It isn't fussy – you can certainly find more elevated fare and more imaginative menus elsewhere in Toronto. But it's an anchor for me. I've lost count of the hours I've spent at its faux-marble tabletops, snatching snippets of conversation unfolding at other tables or gazing out of the floor-to-ceiling windows, the daylight streaming in, at the city meandering by outside.
I've had dinners there in groups (usually freshly baked pizzas to share), lunches on my own (big bowls of piping hot gnocchi), drinks with old friends (a pint of The Dip's own-brew lager perhaps) and dates with new ones (maybe a gin Martini or a glass of red wine).
The Dip was the last restaurant I visited before Toronto was placed in a state of emergency in mid-March, which turned all restaurants into take-away joints. But whenever its dining room is able to welcome me across the threshold again, I'll be there to take my seat.
cafediplomatico.ca
What I'd eat:
Caprese salad
Beef ravioli or gnocchi with red pesto
Crème brûlée
Glass of montepulciano
---
Sushi Zanmai
tokyo
by Fiona Wilson
There are many more exalted sushi restaurants in Tokyo but I've been going to this place in Shibuya for years. It has none of the anonymity you might expect from a chain; it's warm and friendly, "heartful" even (to borrow a Japanglish word). The chefs – all in crisp whites – give a hearty chorus of "irasshaimase" (welcome) and Nozawa-san, my favourite waitress, rushes to bring the green tea, warm hand towels and glasses of iced water. There is a menu but I barely look; it's always sushi or a crab salad for me and a large pile of ikura temaki (a cone of seaweed, rice and salmon eggs) for my children.
I've been here in all seasons and on all occasions; I can be in and out in 15 minutes if necessary. The quality is great and the prices reasonable; no wonder Danish chef René Redzepi (of Noma fame) once recommended this chain in a list of his favourite restaurants in Tokyo. A cheery "arigato gozaimashita" (thank you) accompanies departing diners and sugary lollies shaped like sushi are handed out to the children. Nozawa-san gives us a wave from the doorstep and we disappear into the bustle of Shibuya.
As most people were working at home, I had lunch at Sushi Zanmai with a skeleton staff and one other person eating there (unheard of). Nozawa-san said it's been quiet with the virus. Restaurants haven't yet closed in Tokyo but the lunchtime trade has dropped off with so many away from their offices. The restaurant made the most of the lull to close for a refurb. It will be ready once the hordes descend again.
34-5 Udagawacho
What I'd eat:
Grilled tuna, scallop, salmon and kohada (shad) sushi
A side order of yuba (tofu skin)
Miso soup
Green tea
---
Calaca
New York
by Ed Stocker
Calaca might not be the most sophisticated restaurant in New York but it serves the best Mexican food I've found in the city. I used to live just a couple of blocks away and it quickly became a staple: a place where you are always greeted with a warm embrace from the ebullient Ecuadorian manager, David. Calaca is a tiny neighbourhood spot in Brooklyn that can't have more than about eight tables.The kitchen is the size of a postage stamp and yet it turns out simple but always fresh and delicious dishes, and knows how to mix the meanest tequila and mezcal-laced drinks.
It's easy to look at some of the doomsday figures that are being bandied about, such as the one saying that 75 per cent of independent restaurants in the US that have been forced to close due to coronavirus won't survive. But I have faith in Calaca. For one, it will have far lower overheads than some of the mega rents of downtown Manhattan (and it was only ever open about half the week during evenings anyway). I also know that I'm not the only one who feels so strongly about its continued success; Calaca has become a community benchmark.
One unforgettable memory is of going there for a friend's birthday. We ended up sharing shots of mezcal with the waitstaff as the last diners were leaving. The cumbia [Latin dance] music was blasting and it turned into an impromptu conga line around the restaurant's tiny floor, out of the door, onto the street and back again. And then it was over with hugs and "hasta pronto" – they really did have to be clearing up. You can't get that doing the dishes at home.
calacabrooklyn.com
What I'd eat:
Chips and guacamole
Vegetarian quesadilla
Raw tuna tostada
Spicy mezcal margarita
Photography: Wayne Lawrence