Company town / Onomichi
Self help
The effects of globalisation continue to be felt – even in hidden gems such as Onomichi. But five local businessmen have joined forces to protect the city's future by reviving its industry and stimulating tourism.
Fans of Japanese cinema might know the small city of Onomichi – it features in the 1953 classic Tokyo Story by Yasujiro Ozu – but otherwise the name generally draws a blank with outsiders. Yet it really shouldn't. Onomichi is an exceptionally charming place on the Seto Inland Sea with much to offer: a stunning waterfront location, great food and a series of picturesque temples banked on a steep hill overlooking famously blue waters, culminating in the peak-top temple of Senkoji.
The city combines a warm climate and a comfortably slow pace of life with a strong industrial base in shipbuilding, car parts, denim and crafts. With all this going for it, Onomichi should be set for the future but the reality is that demographics and globalisation are going to have an impact and the city's way of life won't stay intact without action. This is a fact not lost on five school friends from the area, all now in their mid-forties and successful business people. "People here are doing fine now," says Masanao Idehara, who runs a clothing trading company. "But shipbuilding and heavy industry are shifting overseas.
We realised we had to take a long-term perspective. If we want to keep the city as it is and make sure people here have jobs in 10 years' time, we have to think about it now." Together the group put together a sizeable pot of money and started a company called Discoverlink Setouchi. The idea is to support and revive local small industries and most of all boost tourism, a sector that has been all but ignored. It's a project done out of genuine love and belief in a place but it's also a business with serious intentions.
Idehara, who is president of the company, says it is aiming to employ 1,000 people in the first five years. Discoverlink is not a charity project; Idehara's point is that for the city to thrive it needs to have profitable employment and by engineering job opportunities now, the city won't need the help of ngos in the future. "Once you lose jobs, people disappear and then you get empty houses and empty shops," says Idehara. "We want to look after the cityscape."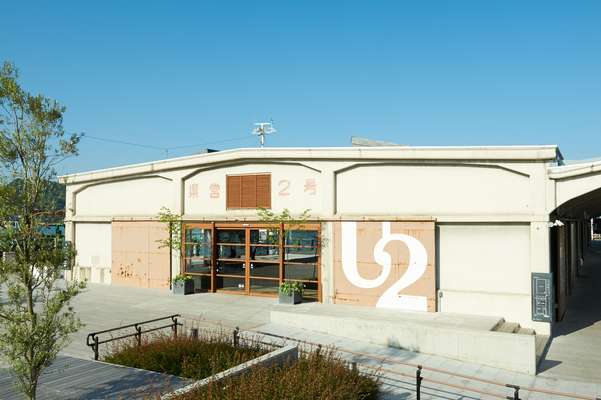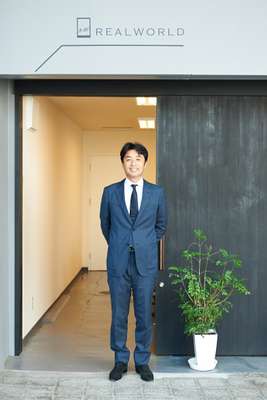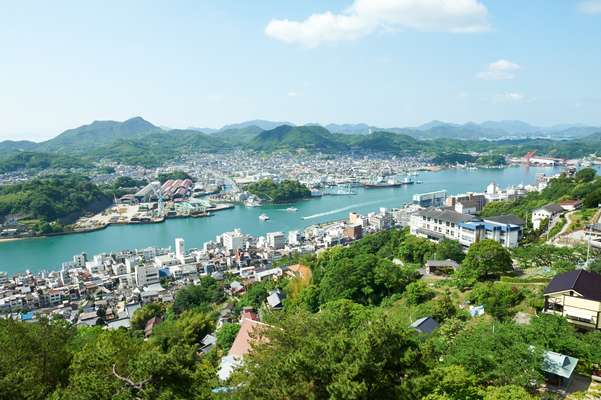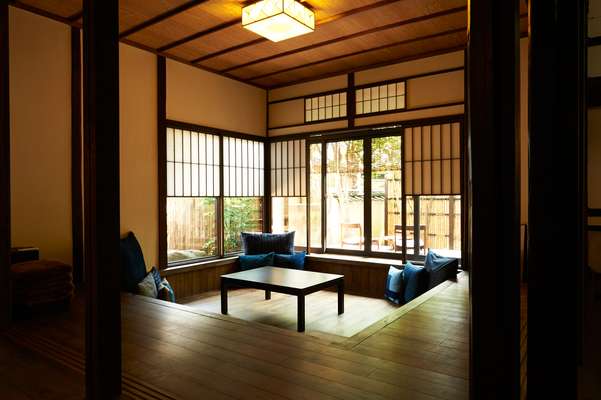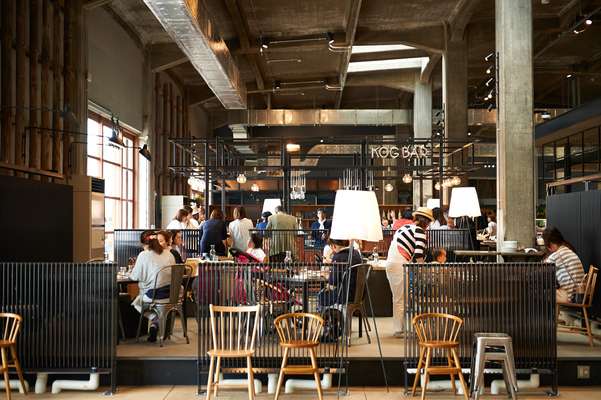 Discoverlink Setouchi's most impressive feat so far – and it is seriously good – is the U2 development on the Onomichi waterfront that opened this spring. A converted warehouse, it has been turned into a 28-room hotel, bakery, restaurant, café and shop, designed by Hiroshima-based architect Makoto Tanijiri of Suppose Design Office.
Tanijiri's design has made a virtue of the old building and created a place that welcomes locals and visitors. Onomichi is the gateway to the islands of the Seto Inland Sea and cyclists come to Onomichi in droves to start the 70km Setonaikai ride to the town of Imabari. When Discoverlink looked into it, it found out that only 5 per cent of the visitors who come to Onomichi have been staying the night. Hotel Cycle is part of a plan to encourage them to spend some time here.
Cyclists can send their bikes down to the hotel by takkyubin delivery and even keep them in their rooms. There is space for repairs and a Giant bike shop inside the development. The hotel is thoughtfully designed, with Onomichi-made denim pyjamas and towels from Imabari in the rooms. U2, which employs 60 local people, was an expensive project. "Nobody else would have spent that money," says Idehara, laughing, "but we hope it will trigger something in the neighbourhood."
Discoverlink isn't going in for big corporate-style branding of its own name. Instead, it works on proper branding and online presence for the businesses with which it develops and collaborates. The Discoverlink Setouchi office, where 30 people work, is located in the covered shotengai, or shopping street; the kind you see up and down Japan. Onomichi's shotengai, like many others, is lively but dotted with shuttered shops. "By being there we want to show other people that it's a good place to run a successful business," says Idehara.
Underneath the office is the shop for one of Discoverlink's local industry collaborations: the Onomichi denim project, which is run by Yukinobu Danjo. Denim made in the area is renowned worldwide for its quality. "If you're after the best from start to finish, this is the place: the best thread making, dyeing, fabric weaving and sewing," says Danjo. With the help of industry expert Yoshiyuki Hayashi (aka "The God of Denim"), the project was designed to highlight the strengths of the local makers. "It's about monozukuri: the skills and techniques that go into denim production here," adds Danjo. The team gave 270 local people two pairs of jeans to wear for a year. The products were collected and washed each week and the vintage products are now on sale. Next up will be a new Onomichi denim brand.
Danjo – whose family is part of the local denim industry – is working with other traditional industries too. The region – which locals still call Bingo, the old name for what now makes up the eastern part of Hiroshima prefecture – has a rich but declining business in tatami mats. Fifty years ago it employed 250 families. Danjo discovered that the industry had been neglected to the point where even the reeds that had made the local mats so special had almost disappeared. The same goes for the weaving industry.
Bingo used to account for 70 per cent of the kasuri – a woven fabric – sold in Japan. Now there are only a couple of makers. Discoverlink will be planting new areas of igusa reeds this November (with the help of a local high school) and is helping the kasuri makers apply their skills to new products for a modern market.
Discoverlink is in this for the long-haul. For the most part, the company is working on this as a private business but the scale and ambition of some of their projects – such as a Tour de Setouchi bike race – mean that they'll be working with the Hiroshima prefectural government. The U2 project came about when the local government, which owns the waterside warehouses, put the conversion out to tender. They stumped up some of the costs but left the bulk of the financing and all the creative decisions to Discoverlink.
The days of a monolithic employer dominating a town are largely over but Discoverlink presents a new model, one with a broad range of profitable, collaborative businesses that promise a more secure future. The board members haven't given up their day jobs and they bring their own diverse experience and connections. Visitors from different municipalities are already coming to Onomichi to see how they can replicate the approach in their own towns.
"We can't change the region single-handedly," Idehara says. "But when we do a project we think, 'is this good for the community? Will we want this here in 50 or 100 years' time?'"