Food entrepreneurs / Global
Taste of success
We meet the entrepreneurs turning a plucky vision and top-notch ingredients into fulfilling businesses.
Ali Tufan Koc
Sumac, Istanbul
A tasty newcomer on the publishing scene.
Launching a print magazine about food is tricky: it's a heavily covered topic and a more-than-challenging medium. Turkish journalist Ali Tufan Koc, however, thinks he's found the recipe for success. He launched his inaugural issue of quarterly food title Sumac this May with an investment of €12,000 and a 5,000 print run. Instead of focusing on plates of food or recipes, he uses it as a platform for more profound writing. "Society is more polarised than ever," he says. "I'm interested in food as a tool to create dialogue."
Over the course of the first issue, Sumac – named after the tart Middle Eastern spice – breaks bread with Hasidic Jews, members of the LGBTQ community (rarely discussed in Turkish culture) and performance artist Marina Abramovic. But there are also plenty of recipes, humorous titbits and lip-smacking photography. Koc has rightly spotted that readers are yearning for something slower and more cerebral – after all, food is much more than just nourishment.
sumacmagazine.com
Koc's advice: "Build an informal advisory board of people with different backgrounds. I surround myself with poets, architects, painters, even botanists."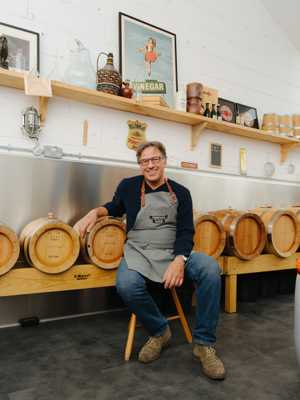 Andy Harris
Vinegar Shed, London
Fermenting a bespoke business that's ripe for expansion.
Since launching his company in 2017, Andy Harris has built up a line of more than 80 different vinegars by small, traditional producers. He now sells to everyone from deli owners to Michelin-starred restaurants, winning his brand, Vinegar Shed, a whopping 36 Great Taste awards.
Two years seems like a quick turnaround but this was no overnight success: the idea has been bubbling away for 30 years. It began when Harris, then working as a food writer, bought his first vinegar pot from a flea market in France. Ever since then he has been scouring the world for the best produce, whether a winemaker's vinegar from the Dolomites or a fruity variety from France's Cognac region.
As a result he has become an expert in sourcing little-known producers working to the highest standards. "I've been using vinegars from [France's] Banyuls region for 20 years – no one was selling them in the UK though," says Harris. He also sells salt, oils, spices and his own homemade vinegar. "Vinegar Shed is about bringing things that aren't available here and introducing them to like-minded people."
vinegarshed.com
Harris's advice: "Find your niche and do it better. Mine is a business that specialises in vinegar and there aren't many others like that."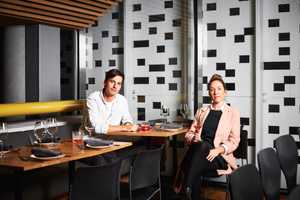 Michael & Katie McCormack
Milieu Hospitality, Melbourne
Property developers feeding their communities.
"Most developers will do beautiful renders of cafés or wine bars on the ground floor of their buildings but never end up filling the space," says Michael McCormack, co-founder of Melbourne property developer Milieu. To change this McCormack joined forces with his twin sister Katie, a chef and restaurateur. They took things into their own hands, opening wine bar Congress in 2017, Japanese restaurant Future Future in 2018 and café-deli Lagotto in May this year.
All three are thriving thanks to careful planning. Before launching Lagotto, for example, the team ran a three-month pop-up on the site. "We had to understand the rhythms of the area and how people moved past and interacted with the venue," says McCormack. This experience prompted them to focus on early-morning coffee, evening wine and takeaway meals "Our residential developments are a response to the specific place," he adds. "We applied the same approach to our hospitality venues."
milieuhospitality.com.au
Mccormack's advice:"Know your target market and your customer. When starting out, having yourself as your target market helps to narrow down your core business values and create a complete understanding of your customer."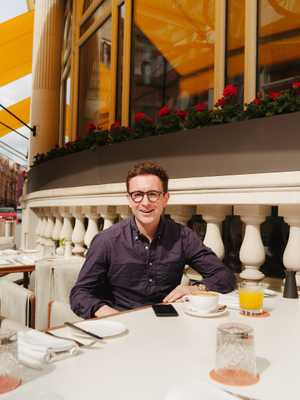 Adam Hyman
Code Hospitality, London
A food entrepreneur connecting the industry.
Like many accomplished entrepreneurs, Adam Hyman's success is founded on a singular (but expertly executed) idea. For him it started as an email newsletter. In 2013 he began writing a round robin called Code Bulletin covering new openings, closures, profiles and job listings in London's hospitality industry. About 30 people received his first one-man effort but today his mailouts are read by more than 30,000 and Hyman leads a team of eight, with annual revenue of €900,000. The enterprise is now part of Code Hospitality, a company encompassing an online jobs board, a quarterly magazine and an app that allows people working in the industry to get discounts at restaurants and hotels.
"It was ironic that you could be in a restaurant where the people who were cooking you amazing food could never afford to eat there themselves," says Hyman. "The industry is not renowned for big pay cheques but that shouldn't stop people from going to certain establishments."
codehospitality.co.uk
Hyman's advice:"Ring up contacts. You'd be surprised how many people are happy to help – hospitality is all about being a people person, after all."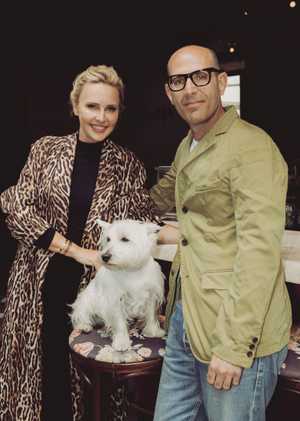 Avi Brosh
Palisociety, USA
The smart hotelier dishing up a warm welcome.
When property developer Avi Brosh first opened a hotel in 2008, he planned to get an outside company to do the food and drink – but he wasn't happy with the available options. "So I said, 'Forget it, I'm going to do it myself.'"
With the help of his wife Kirsten, the principal of hotels and brands, Brosh has stayed true to his word. Through the Palisociety hospitality group he has cooked up everything from the alfresco Mardi restaurant inside his West Hollywood property to an all-day bistro at the Culver City hotel. The restaurants aim to reflect the neighbourhood; the ingredients on show in his Santa Monica Beach lodge, for example, are sourced from a nearby farmers' market. It makes business sense, says Brosh. "It's your showroom for the entire hotel."
palisociety.com
Brosh's advice:"There are no shortcuts: if you want to excel you have to be excellent at whatever your chosen lane is and willing to be on call 24/7."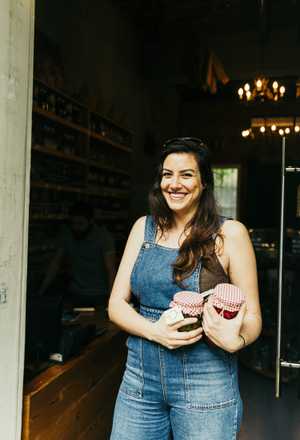 Bethany Kehdy
Taste Lebanon, Lebanon
Heading up culinary tours that challenge perceptions.
Back in 2009, food tours of Lebanon weren't the familiar fare that they are today. In fact, tours of Lebanon full stop were thin on the ground. So Lebanese-American cook Bethany Kehdy came up with an idea: to introduce friends to the country through a seven-day "food trek", challenging images of an unsafe war zone through rosewater ice cream, backstreet bakeries and Armenian restaurants. "Food was the way you broke the barrier with people," says Kehdy.
She launched Taste Lebanon in 2010 and now runs more than 500 tours per year, mainly from the UK, Ireland, the US and the Netherlands, although there's also growing interest from as far afield as Hong Kong and Indonesia. It wasn't always straightforward. "Lebanon is not the most entrepreneur-friendly place, even though we are very entrepreneurial people," she says.
With a core market of Lebanese expats and their visitors, she has expanded her offerings to include shorter tours. The most popular is Beirut Bites, a day-long jaunt around the capital. Recent security improvements mean that there are now new opportunities in other cities, including Baalbek, renowned for its Roman ruins – and ruinously good pastries. "We're excited about the prospect of tourism growing here."
tastelebanon.co.uk
Kehdy's advice:Her tip is more about customers than products but she'd unequivocal. "Make sure that your travellers have one hell of an experience," she says.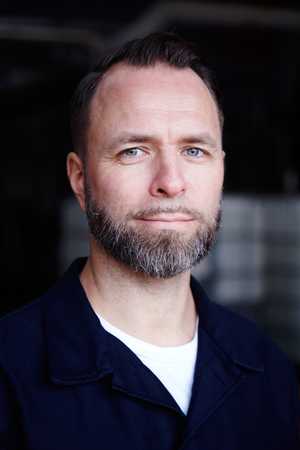 Antti Laukkanen
Galipette Cidre, France
Squeezing the most out of French apples.
Northwestern France has long been heralded for its cider know-how but it was three ambitious types from northern Europe who spotted an opportunity waiting to be tapped: organic cider that had a fresh brand identity. Confident they had something different to offer, Antti Laukkanen joined forces with Michael Nordblom and Ilkka Soini and embarked on a tour of French cidreries.
Pooling their skills – corporate operations, sales and branding – in 2016 they founded Galipette (French for "somersault") with a mission to upturn the prevalent model, where drinks are topped off with sweeteners and colouring agents. Galipette is entirely made from fermented apple juice from producers in Brittany and Normandy, where the rich soil and mild climate create ideal cider-specific apples. They have "a complex, deep taste", says Laukkanen. They now have a line of two alcoholic ciders, plus one non-alcoholic version. All are bottled in the same stubby brown glassware with a minimalist round label, on sale in 12 countries from China to Canada. Their philosophy? "To bring cider back to basics – and not to chase the market."
galipettecidre.com
Laukkanen's advice: "Find a point of differentiation that is relevant and real. Be confident of the uniqueness and product that you bring to the table."