Food retailers / Global
What's in your basket?
Bricks-and-mortar retail, we're told, is suffering. But just try telling that to these shop owners and stall-holders leading a food-focused high street revival.
Refurbished and reinvigorated
Mercat de Sant Antoni
Barcelona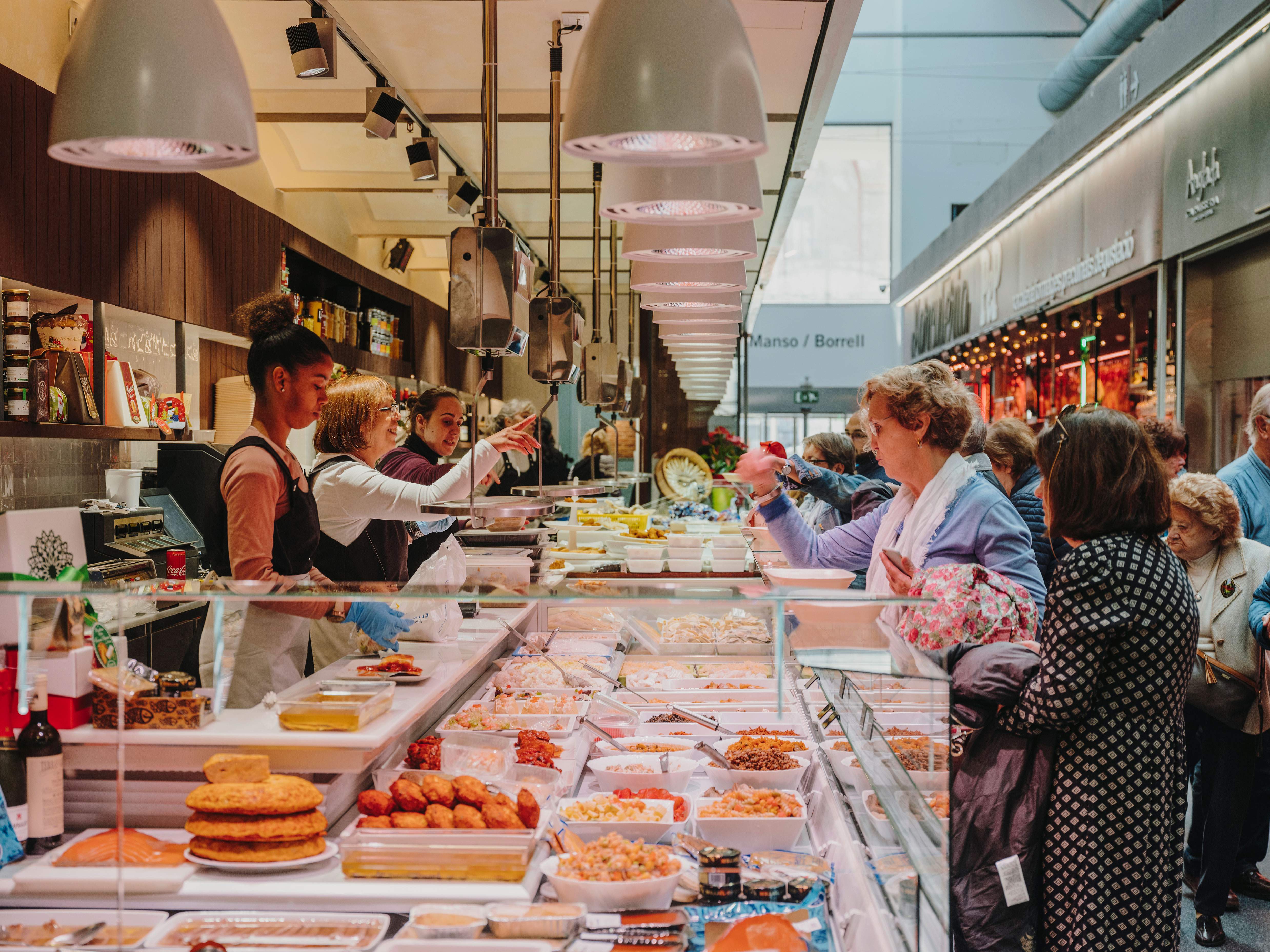 It's a busy morning in the Mercat de Sant Antoni. One of Barcelona's largest markets, it has been feeding the city since 1882. Inside the steel-framed building, vendors sell fish, jamón, olives and lentils as they catch up with neighbourhood news. Baskets and trolleys are quickly filled with ingredients for Sunday lunch and recipes are discussed.
If there's one thing that Barcelona does well it's treasuring its old markets: 26 out of 39 have been renovated in the past two decades as part of a scheme to boost trading and social cohesion. Sant Antoni is welcoming shoppers to its refurbished home after an eight-and-a-half-year wait. Despite being at the centre of a changing city, Sant Antoni has remained much the same as it was when it first opened. Most of its 157 stalls have belonged to the same families for at least half a century. It started as a fresh-food market but soon incorporated stalls for other vendors, such as clothes-sellers and haberdashers; a Sunday book market started in 1936. But, above all, traders continue to offer generous helpings of good humour to loyal customers.
The building, designed by Antoni Rovira i Trias, is a cast-iron structure with four wings branching out from a central dome, replicating the grid-shaped design of Eixample, Barcelona's elegant and geometrically planned central district. In 2009, however, traders were moved to a temporary building nearby while architecture firm Ravetllat Ribas restored the market to its 19th-century grandeur.
The discovery of Roman ruins and the city's medieval wall beneath the site caused lengthy delays; the market eventually reopened in 2018. The wait was uncomfortable but business carried on. "Our customers are very loyal," says Maria Masclans, a sixth-generation stall-owner and president of the food market. She runs a bacallaneria (stall specialising in cod) that is the market's oldest stall, dating from 1882. "They kept coming all these years, they made the effort." Apart from the fish itself, Masclans sells dishes such as bunyols de bacallà (cod fritters) and bacallà amb samfaina (cod with a Catalan ratatouille), which customers can eat at her tapas bar next door. The renovation has brought in new customers too, keen to see what all the fuss is about. "The market is much more attractive now," says Masclans. "People come to admire the building."
Sun shines through the recovered skylights of the roof, which is made with glazed ceramic tiles and is now restored to its original glory. "There's more light," says Marta Torres, who owns a stall selling a vast range of olives. "The market used to be very dark." The classic black Aragón olives are Torres's bestsellers, followed by the Antonias, a recipe created in honour of the market. Torres, a third-generation stall-owner, runs her business with her 23-year-old son Marc. He studied engineering but is considering taking on the family firm. "I love working here," he says. "The move to the new building was something we were looking forward to."
The square outside the market was once full of vans loading and unloading boxes. Now the spacious pedestrianised area extends beneath the building so that visitors can admire a section of the medieval stronghold unearthed during the refurbishment. "We were very lucky," says Francesca Pavolucci, co-owner of Düal Café in the market square. They opened in 2017 as the building neared completion; it's now the best spot for a coffee after a busy morning of shopping. "It was all planned. We were looking for a venue in the area because we knew the market was going to open."
New additions also include a restaurant and two bars inside the market but some residents fear that they will attract tourists and push old customers out: the Boquería, a market on Las Ramblas, has struggled to control walking tours and street food-sellers. Others are more optimistic. "Tourism represents a small fraction of our business," says Marc. "The kind of tourist we get is not just here for the beach and the sightseeing; they come looking for good market produce."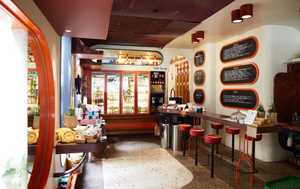 Getting it licked
Spring Street Grocer
Melbourne
Veteran Melbourne restaurateurs Josh Brisbane and Con Christopoulos were on the hunt for extra kitchen storage when they came upon a vacant foyer and its basement. Initially the plan was to use the space as a cheese cellar and for storage but the idea grew and Spring Street Grocer opened in Melbourne's central business district in 2012. "I wanted to create that classic Italian grocer," says Christopoulos, who spent several months researching gelato in Bologna for the project. "I wanted to recreate the feeling of a 400-year-old floor, lush and beautiful structures and a back-of-house team of chefs producing incredible takeaway food."
While the interior is decidedly more playful than Italianate – thanks to a curvy and colourful 1940s-inspired design by Kristin Green of kga Architecture – the offering is just as authentic. Full-time buyers are constantly on the hunt for the best-quality products from small-scale producers. Fresh mozzarella from Naples is flown in every three weeks, honey is harvested from a nearby rooftop and pickles and charcuterie come from a fledgling Melbourne operation. "Chefs in our group's nearby restaurants use the grocery like a pantry," says Christopoulos. "They're fussy so it's a good daily barometer and policing of the quality."
As the mercury rises, a queue for gelato winds through the door. The premium product range and affordable price point are the heroes here: home cooks and neighbouring restaurateurs alike are filling their baskets.
springstreetgrocer.com.au
Waltz in
LGV-Gärtnergschäftl
Vienna
LGV-Gärtnergschäftl might be hard to say but this handsome shop in Vienna's fourth district offers a wide selection of fruit, herbs and vegetables, as well as bread, meat, preserves and various delicacies – all produced in Austria.
"Our specialities are cucumbers, peppers and tomatoes of many different kinds," says Josef Peck, chairman of LGV, the co-operative of more than 100 Austrian farmers that runs the shop. With annual production in excess of 45,000 tonnes, LGV supplies supermarkets but the LGV-Gärtnergschäftl is its public face. "The shop is not our main moneymaker but we use it to understand what consumers want," says Peck. If a product is popular, LGV makes more of it.
While not everything on the shop's shelves bears the stamp of certified organic produce, LGV strives to reduce its footprint in other ways, such as by removing unnecessary packaging. The shop also has a small café and, in the summer months, an outdoor seating area. Why? Supermarkets tempt you to grab whatever is close to hand; at the LGV-Gärtnergschäftl you can take your time and make a conscious decision.
lgv-gärtnergschäftl.at
Retail is changing but that's not necessarily a cause for concern
by Josh Fehnert
Whoever suggested that the best things in life were free was probably naïve and definitely not a shopkeeper. No, the most worthwhile things come at a cost – and there's a bill that's still being reckoned in the fast-changing world of food retail.
Online food shopping has cost us all: just look at the shuttered markets and drab high streets, the empty shopfronts and growing number of delivery vehicles on the road. But there's hope too. In truth the way we shop is shifting as quickly as point-of-sale technology. Most city-dwellers have ditched the "big shop" and buy on a whim: a few ingredients for that evening's meal and something for the weekend, perhaps. But we're buying fewer and better products. Going out to dinner more often has made us more discerning and knowledgeable. We're less fussy about food trucks, keener to know where our food is grown, wasting less and recycling more. This is where markets come in. Their popularity has bred a battalion of small specialist producers helping to challenge supermarkets and monopolies.
It's a nerve-racking time to be in retail – but an exciting one too. Globalisation, back-lit screens and online shopping baskets might have upended the traditional mores but there's a backlash against the sheer impersonality of it. Retail, we're told, is in big trouble. But you only need to wander past a decent market, such as Carriageworks in Sydney, Maltby Street in London or the new opening overleaf in Amsterdam, to see that independent shops can not just survive but thrive in, anchor and revive communities.
Food shops, markets and malls could yet land the first punch in a retail fightback. Food can provide succour for a sector in need of sustenance. For more, or if you're thinking of hanging out your shingle, see our new book on the subject: The Monocle Guide to Shops, Kiosks and Markets, published by Gestalten.
monocle.com/shop
Bite at the big time
Wegmans
New York
Wegmans, a grocery store chain with an HQ in upstate New York, has such a firm following that there's a name for its devotees: Wegmaniacs. But you won't find many in the city – yet. The cult grocer is set to open a vast first bite at the Big Apple later this year, boasting a mezzanine-level bar and café, in the Admiral's Row development at the Brooklyn Navy Yard.
The family-owned firm has been providing quality produce, including takeaway meals by New York chef David Bouley and imported cheese, to smaller cities in the northeast of the US since 1916. How else would the town of Woodbridge, Virginia, have a steady supply of kombucha or cave-aged cheese? But is there a demand for it in New York, a place heaving with mega retailers (Whole Foods), online options (Amazon Prime) and shops that stock everything from handmade pasta to sushi-grade tuna? "The Brooklyn community has been eagerly awaiting the opening date for this shop," says Todd Ferrera, the firm's vice-president and district manager. Few New Yorkers have cars and public transport is limited but one imagines that Wegamaniacs will be happy to make the trip.
wegmans.com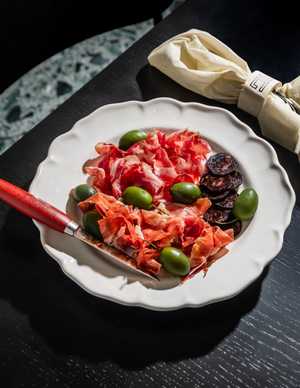 Fresh start
Nordiska Kompaniet
Stockholm
Nordiska Kompaniet (NK), which opened in 1915, is undergoing an extensive overhaul. "We've started the refurbishment of NK Stockholm because we want to strengthen our position as a world-class department store," says Andreas Edström, who is in charge of the company's Stockholm branch (there is another outlet in Gothenburg). "We're making it more luxurious, larger and more personal."
The four-storey building rises majestically above Hamngatan, the Swedish capital's central shopping street, but it's in the basement that riches lie. Alight the escalator and you'll be greeted by a busy underground marketplace. NK's subterranean food hall, which reopened to great fanfare this spring, marks an important step in the company's bolder direction. "The thinking behind NK's food hall is that it should be a place where customers can pick up produce and deli products to cook dinner at home and also have a bite to eat right here," says Edström.
The space is a Scandinavian take on luxury: pared back, understated and elegant with glistening white-tiled interiors designed by local practice Strategisk Arkitektur. Intimate counters on the floor often have restaurants attached: Melanders serves seafood, AG Kötthandel is a high-end butcher, Androuet Ost sells cheese and ice cream-maker Lejonet & Björnen's gelato is free of additives. And that's not to mention NK's in-house stalls, including NK Bröd, which bakes bread and cinnamon buns daily. Chocolatier NK Konfektyr, which produces its goodies onsite, has attracted queues of customers for a century with its aroma alone.
Customers who swing by after work for a glass of wine might just as easily order a light fish dish at Melanders or a charcuterie plate at AG Kötthandel before picking out cuts of meat to cook at home. "Our customers expect quality," says Andreas Behrens, who mans the AG meat counter. "They only want the best and come here because they know that we are knowledgeable and can explain exactly what we're selling."
The core NK shopper shies away from the city's run-of-the-mill food shops in favour of perusing and purchasing the finest meats, dairy and vegetables in the food hall. But, to the delight of the management, the refurbishment has drawn a more eclectic crowd, including everyone from smartly dressed lawyers and rising politicians – who stroll from nearby government offices to try wine and other delicacies from tasting menus – to the health-conscious, who pick up products labelled "anti-inflammatory" in individual lunchboxes and pressed juice from Dr Mat on their way to the gym next door.
Husband-and-wife team Johan and Danielle Lalin took their inspiration for Dr Mat (which translates as Dr Food) from the food movements of the US West Coast and ancient Asian cooking techniques, before adding a dose of Nordic philosophy about healing herbs and berries. The restaurant, and its NK concession, attract customers with their simple, nutrient-packed food that eschews processed ingredients and sugar and is never cooked at temperatures exceeding 100c. "We make food that keeps people healthy," says Johan. "But our customers come here as much for how good the food tastes as for the health aspects." Nordiska Kompaniet, he says, included a Dr Mat stall in the new food hall to complement the richer food on offer. "They chose us because they see that health is becoming a big focus in the food sector."
Considerable floor space has also been given to Paradiset, a Swedish organic supermarket that takes some of its cues from US firm Whole Foods. It's the shop to hit for hard-to-find organic Nordic food brands, as well as virtuously made natural goodies otherwise absent from Sweden's food shops. In its short lifespan of four years, Paradiset has become a pitstop for the bohemian crowd in Stockholm's southern district, Södermalm, and for suburbanites in the wealthy area of Nacka. It's now converting newcomers to the food hall at Nordiska Kompaniet.
nk.se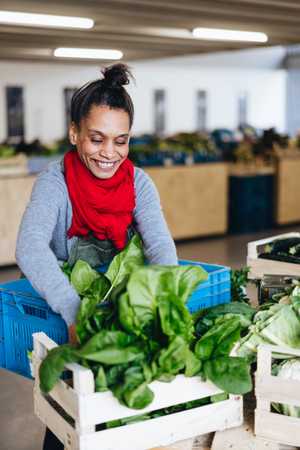 Healthy profit
BE O Versmarkt
Belgium
When Belgians Henri Vercruysse and Philippe Woitrin opened their first BE O Versmarkt in 2015 they had only one mission: to provide honest organic food to suit every budget without ripping off producers or farmers. BE O now has three outlets in Belgium: in Ghent, Nevele and Antwerp. Every one stocks more than 300 organic products. "We only work with certified producers, who are checked several times a year," says Vercruysse. "That way our customers are certain that we stand for 100 per cent organic [products]. Some are Belgian producers but we also work with Greek, Italian, French and Spanish farmers."
Many BE O customers are younger families who have higher household costs but still want to buy healthy and sustainable food. "Our food and products often cost 20 per cent less than in regular organic shops," says Vercruysse. "Thanks to direct relationships with farmers we can keep prices down and also ensure that the majority of our products are free of packaging." Unwrapped food also means that customers can buy the exact quantity they need, resulting in less waste.
There's another food-waste solution at the Ghent BE O market. Stijn Sprengers, who manages the restaurant, has taken on the challenge of transforming produce from the market that is no longer fit for sale into healthy and affordable meals. Rather than throwing food away, Sprengers creates quick vegan lunch dishes during the week and larger brunches at the weekend. The menu often features homemade soup with sourdough toast and an almond ricotta spread, and a bowl of steaming stew. The shop and bar combination allows customers to taste and test the products on sale in the shop.BE O's most recent outlet, in Antwerp, is close to the up-and-coming Groen Kwartier, which is home to many health-conscious families. Addressing the prohibitive cost of organic food has proved to be an easy sell.
beo-markt.be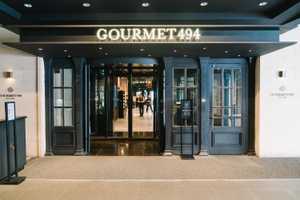 All you can eat
Gourmet 494
Seoul
Seoul's department-store food halls are imposing – and there's enough space at Gourmet 494 to bring together several of the city's top restaurants, all under one roof.
Housed in Apgujeong-dong's Galleria – a department store designed by Dutch architect Ben van Berkel that's covered in a shell of 4,330 glass discs – it's the ultimate one-stop shop for the enthusiastic eater. Chung serves jajangmyeon, the black-bean noodles that are honoured in South Korea with a national holiday, while Kodari Naengmyeon offers chewy noodles in chilled broth with a unique flavour that comes from the use of half-dried pollock. Meals can be washed down with a blended grape juice from Café Mamas, which also serves scrumptious sandwiches.
gourmet494.com
Waste not, want not
Unboxed Market
Toronto
When Michelle Genttner and her partner Luis Martins sold their brewpub last year, they were well aware of the problem plaguing the food industry: waste. Food would arrive over-packaged and left in containers destined for the bin. "We couldn't keep doing this," says Genttner. "The system is unsustainable." So in February the pair opened Unboxed Market, Toronto's first zero-waste grocery shop. It proposes a simple alternative to over-consumption: buy only what you need. "Going to Costco and buying toilet paper for the next two years doesn't make any sense," says Genttner. "Instead of buying a giant pack of 12 chicken breasts, here you can buy just one chicken breast and three tomatoes."
The site, which was once a family-run Portuguese grocer, was redesigned by Toronto-based Black Label Urban Design to utilise its modest footprint: glass jars hold soap and olive oil – dispensed via 11 taps – and customers are asked to shop with reusable bags. A café and hot counter serving meat from nearby butchers use products from the shop floor. "If an apple's bruised we might turn it into an apple crisp or a smoothie," says Genttner. Aisles are stocked with local producers too, from sourdough, delivered daily from Prairie Boy Bread, to loose-leaf tea from Toronto-based Genuine.
Unboxed Market has quickly become a neighbourhood staple. "We have an older population nearby," says Genttner. "When we show them what we're doing, they always say, 'This is how we used to shop.'"
unboxedmarket.com
Restoring pride
The Food Department
Amsterdam
The gleaming new Food Department has given shopping centre Magna Plaza a fresh lease of life. Creators Laurens van Rooijen and Edwin Spier want Amsterdammers to rediscover the 19th-century building. "Although we are in a shopping centre, we are a food hall," says Van Rooijen. "We are a destination in ourselves." The pair developed the market on behalf of Rent24, a co-working firm that runs a space in the building's attic.
Food Department's 15 food stands and three bars are spread across the second floor. "This building used to be Amsterdam's main post office, a place that connected people to and from all over the world," says Van Rooijen. "We want to connect people through food."
The formula is simple: combine local favourites with newer independents. There is grilled chicken at Van 't Spit and Dutch oysters at Brut de Mer; Ta Toru offers Maluku dishes (from Indonesia) from the family archives of three cousins. The design, by Untitled Projects, was inspired by the building's original details. The octagonal Main Bar is an impressive spot from which to take in the revamp. 
thefooddepartment.nl
Our editor's picks
by Josh Fehnert
Food retail has a healthy shelf-life, as shown by these shops, from single-product nooks to rethought supermarkets. 
1. Dallmayr Delicatessen, Munich
As good for a sit-down lunch as it is for groceries on the go.
2. Fukushimaya Tasting Market, Tokyo
Supermarket that supports independent producers.
3. La Grande Épicerie, Paris
The Rive Droite investment by Le Bon Marché is, in itself, a reason to visit Paris.
4. Julius Meinl, Vienna
The Fez-touting logo dates back to 1862 – and the shop's Graben flagship is still going strong.
5. Carriageworks Farmers' Market, Sydney
Kickstarted the regeneration of the once-vacant Eveleigh Rail Yards site when it was founded in 2009.
6. El Bocon del Prete, Bassano del Grappa, Italy
Andrea Dalla Rosa and Alberto Fantinato's small-town take on a deli.
7. Russ & Daughters, New York
Legendary Lower East Side haunt for deli classics. It now has a café too.
8. Mercat Central, Valencia
A 1920s markethall that holds 400 vendors and some of the city's best food.
9. Fantastic Market, Osaka
Pop-up concept that works with artists and designers.
10. Mathallen, Oslo
Converted factory that made Vulkan a destination.
11. Loblaws, Toronto
Proof that scale needn't scupper food shopping.
12. Borough Kitchen, London
We challenge you to find a nicer place to buy cutlery.
13. Globus Delicatessa, Zürich
As with so many things in Switzerland, it's a success because of its simplicity.
14. Conserveira de Lisboa, Lisbon
This shop in Baixa sells only tinned fish. Proof that doing one thing well can work.
15. Bi-rite, San Francisco
Founded by a restaurateur; loved for its prime produce.